The headline-making influx of sargassum affecting parts of the Caribbean coast has some travelers concerned about booking a vacation on the east side of Mexico.
As we say on our regularly updated sargassum page, booking a stay in a luxury resort with the means to clear it daily is the best way not to let it affect your vacation.
However, if you're still concerned, the answer is simple. Mexico has plenty of beautiful and easily reached alternatives to the beaches of the Mexican Caribbean coast.
Take a look at the Mexican beach destinations without sargassum below and pick the perfect option for you.
Mexican Beach Destinations Without Sargassum
Puerto Vallarta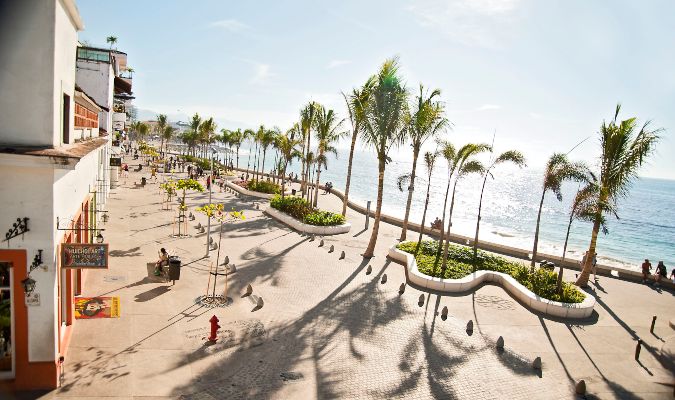 A dreamy beach-side city on the Pacific Coast, Puerto Vallarta offers a dreamy mix of cobble-stone streets and old-fashioned adobe houses. Much of the tourist action takes place on El Malecon, the beautiful palm-lined beach promenade, and the Romantic Zone, where boutique shops and restaurants jostle for attention.
Resort suggestion: Xinalani – For an utterly blissful beach vacation, stay at Xinalani, an eco-chic yoga retreat with its own private beach.
Villa suggestion: Casa Karma – An eight-bedroom, hacienda-style villa, Casa Karma boasts its own private beach plus an infinity pool and pool-side bar.
Suggested itinerary: Take our eight-day Ultimate Beach Yoga Retreat for utter relaxation. Stay at Xinalani and enjoy yoga sessions, beach jogs, wild swims, and plenty of free time to unwind.
Punta Mita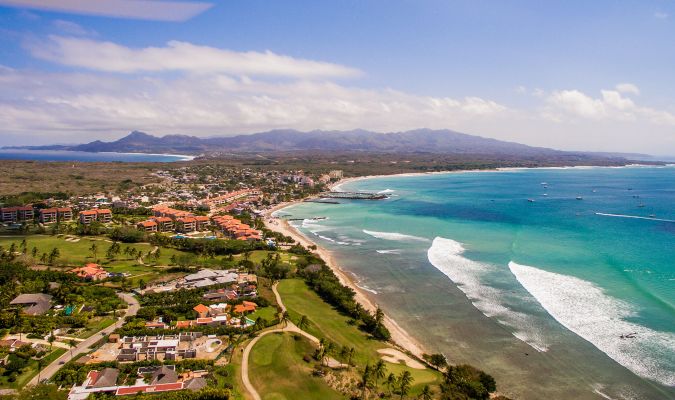 Around a 45-minute drive from Puerto Vallarta, Punta Mita is a privately gated community sitting on the tip of the Bay of Banderas. Here, luxury resorts – such as the Four Seasons and St Regis – mingle with ultra-luxurious villas, private beach clubs, and two Jack Nicklaus Signature Golf courses.
Resort suggestion: Imanta – One of the finest resorts in Punta Mita, Imanta, boasts gorgeous casitas hidden within the jungle and its own quiet beach.
Villa suggestion: Palmasola – Like a mini resort, the nine-bedroom Palmasola villa offers everything one could need, including highly professional staff, direct beach access, kayaks, and paddleboards.
Suggested itinerary: Take our eight-day Punta Mita Luxury Beach Villa Vacation and explore the neighboring beach town of Sayulita, while also enjoying healthy activities such as stand-up paddleboarding, a detox cooking class, and yoga.
Los Cabos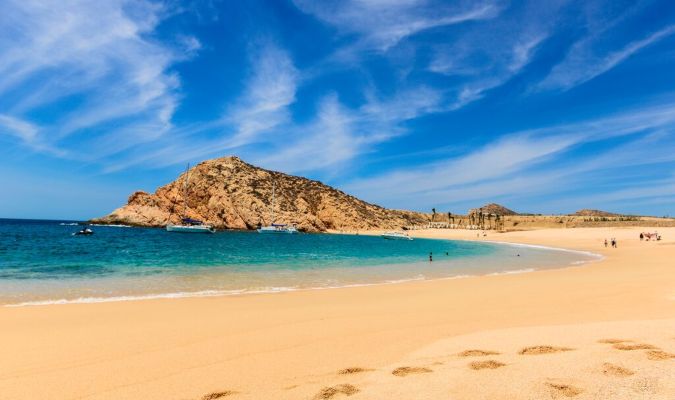 Los Cabos, which refers to the twin gems of San Jose del Cabo and Cabo San Lucas plus their connecting corridor, boasts some of the most luxurious resorts in the world. Tourists come from across the planet to enjoy swimming with whale sharks, sport fishing, and snorkeling among the tropical fish.
Resort suggestion: One&Only Palmilla – Sat on a gently sloping hill above the Sea of Cortez, One&Only Palmilla boasts gorgeous views across the waters. Not all beaches are swimmable in Los Cabos, but the resort's Playa Pelican is.
Read more: 7 Swimmable Beaches in Los Cabos
Villa suggestion: Beach Estate 37 – Situated in the private beach community of Diamante in Cabo San Lucas, Beach Estate 37 has a gorgeous minimalist design and a bounty of elite amenities. Head to the rooftop terrace for gorgeous views over the sea and surrounding landscapes while sipping a cool drink.
Suggested itinerary: Enjoy San Jose del Cabo and Cabo San Lucas in style on our eight-day Cabo Opulence and Culture vacation. Explore the highlights of the region with a private yacht tour, kayak, and snorkeling excursion, and bird-watching expedition.
Baja California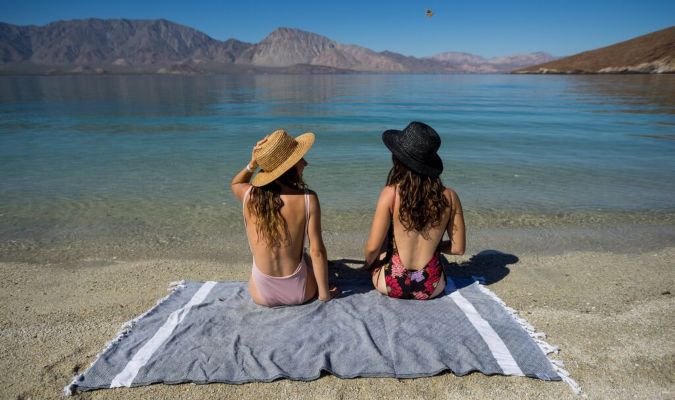 A region of Mexico with an almost unlimited number of natural adventures to enjoy. Baja California and Baja California Sur is home to blue whales, humpback whales, sea lions, giant sea turtles, and whale sharks at various times throughout the year. While it's obviously a dream destination for nature lovers, it's also full of culture and home to artistic towns and beautiful resorts.
Resort suggestion: Costa Baja Resort – Enjoy simply gorgeous views over the Sea of Cortez with a stay at the Costa Baja Resort. Guests enjoy the benefit of excellent restaurants, bars, a spa, and fitness center.
Suggested itinerary: Take our four-day Weekend Escape to Todos Santos and visit the sea lion colonies at Espiritu Santo Island, go on a private cliff walking tour, and explore the Pueblo Magico of Todos Santos with a personal guide.
Puerto Escondido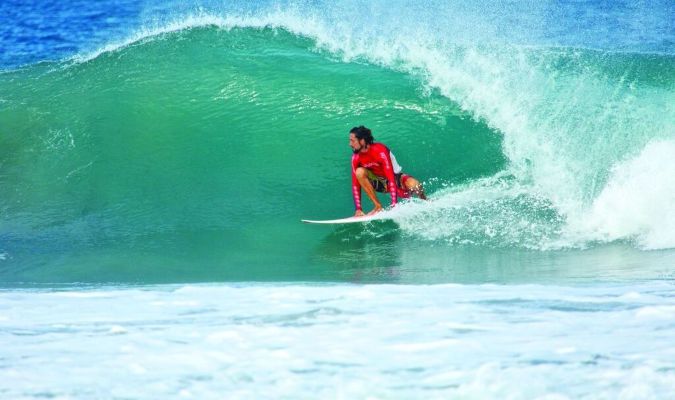 Puerto Escondido has long been known as a surfer´s heaven, particularly for the world-famous barrel waves at Playa Zicatela. If you're not much of an action sports fan, more gentle breaks can be found throughout Puerto Escondido, while no-one can fail to enjoy the area's laidback, boho vibe.
Resort suggestion: Hotel Escondido – The ultra-trendy Hotel Escondido offers luxury living right on the beach. Direct access to private sands makes this perfect for the beach lover.
Villa suggestion: Samora – Just 20 minutes south of Puerto Escondido, the eight-bedroom Samora boasts an utterly gorgeous swimming pool stretching to a private beach plus private bungalows and suites in palapa-style accommodations.
Suggested itinerary: Take our nine-day Best of Oaxaca Vacation: Culture, Mezcal, & Beach and experience the highlights of Oaxaca with days in Puerto Escondido.
Book Your Mexican Beach Without Sargassum
As on-the-ground specialists with unrivaled contacts across the country, we know the best beach destinations around and can help to organize unique and exciting sea-based adventures. To make an inquiry, head to our Plan Your Trip page and speak to one of our Travel Planners using your desired method. Our custom-tailored journeys start from $1,000 USD per day for two travelers in interior Mexico, and $1,800 per day for two travelers in beach destinations. Contact us here.