TESTIMONIALS
The highest levels of customer care and service are at the heart of everything we do at Journey Mexico. If you've travelled with us before, you'll already know this. But if not, don't take our word for it, read some of the lovely things our customers have said about us below.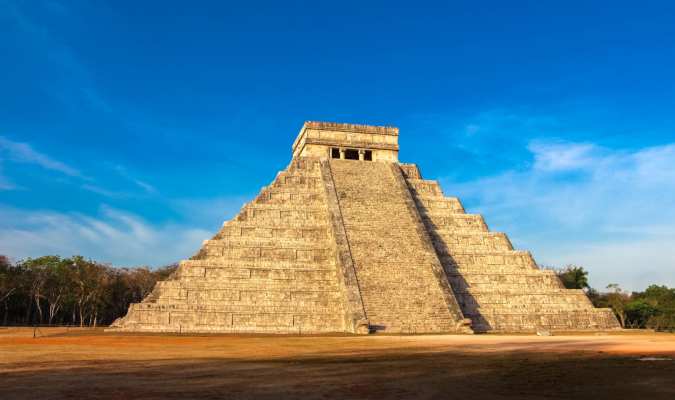 YUCATAN
From initial email to final goodbye at the Cancun airport, Journey Mexico was EXCELLENT. I received a prompt reply from Zaira Jimenez to my initial email inquiring about a possible trip in the Yucatan peninsula. We both developed a tour that was tailored to our needs and interests. She always replied promptly and completely to my questions or concerns, and she provided valuable suggestions to make our trip even better.
M. Vincent
November 2022
YUCATAN
We worked with Journey Mexico on our recent trip to Merida. The trip was amazing and exceeded all expectations. Each day and activity was well planned. For a family of 5 (including 3 children) it's often hard to find something for everyone. Everyone that we encountered was phenomenal, from our travel assistant Jesús, to our driver Sergio, to our tour guide Angel. They worked hard to make sure that our trip was all that we wanted it to be, and it was perfect! I highly recommend!
A. Parker
Octuber 2022
YUCATAN
We had a wonderful time. All was good! We loved all the accommodation and tours. Everyone was prompt and professional. Thank you for all your help in making this such a wonderful holiday.
M.H.
July 2019
YUCATAN
You put together the best, best, best vacation for us. We loved every minute. Jorge was an amazing guide and he and Juan were so great to us. I bought something to ship home, and Juan brought a box from home and took us to ship it, with help from Jorge.
Our accommodations, tours, food and experiences were unforgettable and it was all due to the perfect plan you put together for us. Thank you so much for the great vacation of a lifetime.
R.H.
March 2019
MEXICO CITY
Just want to once again commend you on a wonderful trip to Mexico City. My husband was thoroughly impressed with the quality of service and staff. We loved having José Luis as our guide and Gustavo as our driver. It continues to amaze me at the wealth of knowledge José Luis has and the calmness Gustavo as he drives through Mexico City traffic.
All of the activities were exceptional and we loved discovering the rich culture of Mexico! Thank you both for such a marvelous trip.
B.Gardner.
November 2022
MEXICO CITY
Journey Mexico planned a wonderful anniversary trip for us. Zach and his team really know the best spots in Mexico. They were there with ideas and support throughout the trip. Fantastic and super responsive. Highly recommend.
J. Shalom
Octuber 2022
MEXICO CITY
To say that everything was wonderful would be an understatement. The hotels and restaurants where you made reservations were the very best.
The guides and drivers were prompt, extremely friendly, knowledgeable, and communicative. We were so impressed with Mexico and your company that we are already planning a tour next year to Oaxaca.
K.M.
January 2020
MEXICO CITY
We all want to thank you for going above and beyond in making our trip wonderful. Considering all the last minute changes, you were so kind and nothing seemed too much. We loved the trip. Many Thanks!
S.A.
December 2019
MEXICO CITY
A million thanks for all your help. JM was a lifesaver. Really great at every turn.
R.S.
June 2019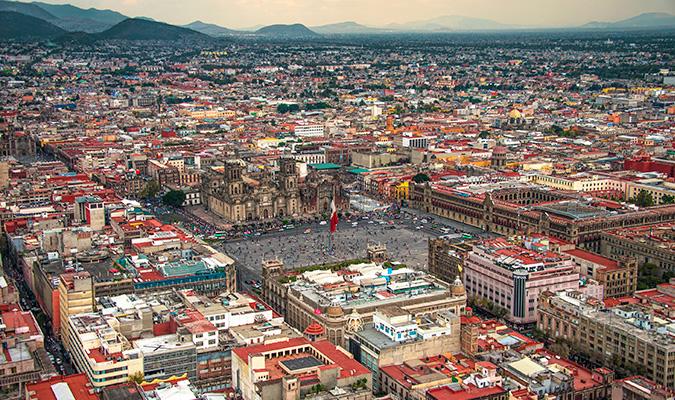 OAXACA
We were back from a dreamy vacation of 3.5 weeks, 2.5 weeks of which you were responsible for. It took time to 'land back' on the ground after such amazing experiences. We wanted to thank you for all your efforts, both of you, each in his own domain. You made our trip unforgettable in so many good ways, you were accurate and diligent and attentive and your hotel recommendations were superb.
We hope to visit your colourful, remarkable country again, sooner rather than later, and we know we have an address to approach when we plan to do so.
L. Singer
January 2023
OAXACA
Everything worked perfectly – could not have been better.
Wonderful, attentive and responsive Travel Agency based in Mexico. My wife and I booked a 10-day trip to Oaxaca, Mexico with Journey Mexico. They were very helpful and responsive during the planning stage. Followed up to make sure we were ready for the trip and assigned a travel assistant to assist during our trip. She was always just a text message away - 24/7. Very helpful. We had an issue come up during the trip and she immediately responded and did everything possible to solve the problem. Highly recommend this group - we will use them any time we are traveling in Mexico.
S. Cockriel
Octuber 2022
OAXACA
Everything worked perfectly – could not have been better.
We were met and transported to and from airports in a timely and courteous manner, and all guides and drivers promptly picked us up at our hotels for the daily activities.
J.J.
February 2020
OAXACA
We wanted to thank you for the (as usual) exceptional service of your team. We were driven by Alberto – our absolute favorite Journey driver so far!!! And we were guided by Ari who was 100% top class.
Alberto was kind, courteous, patient. His driving was perfect and he made our trip very comfortable. Ari was the perfect guide for us. We asked her hundreds of questions that we are certain she has answered before. Each answer was given in great detail. We were absolutely sorry to say goodbye to her. We will recommend you to anyone who will listen.
V.D.
January 2019
LOS CABOS
The adventure was great. All of our guides were terrific. We understood the weather conditions but were equally satisfied with the alternative plans. We are looking forward to our next adventure.
D.S.
January 2018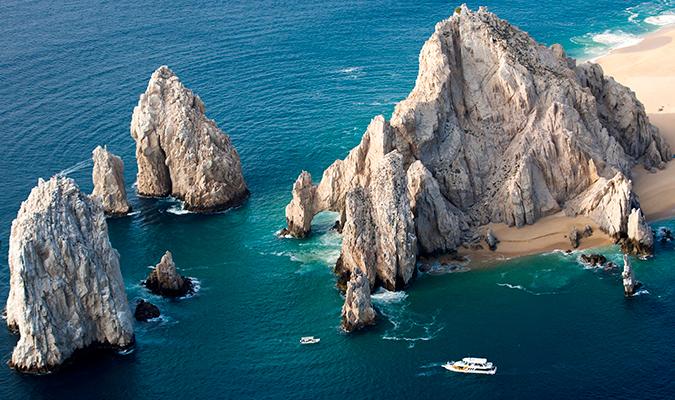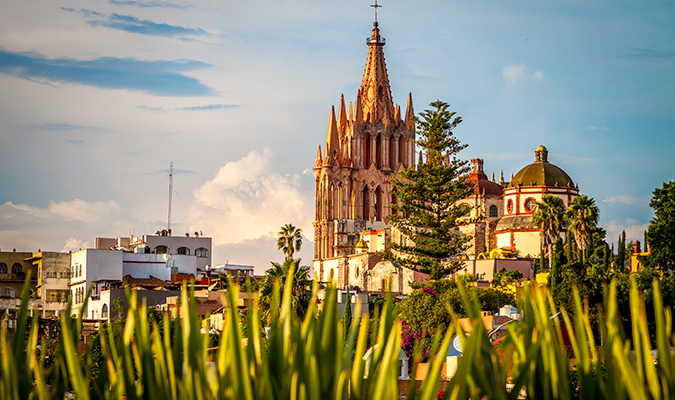 SAN MIGUEL DE ALLENDE
Journey Mexico was GREAT. Each and every person we interacted with was kind, patient, and punctual. I have nothing but good things to say about the entire trip.
A.D.
January 2020
SAN MIGUEL DE ALLENDE
I just wanted to send a quick note to thank you for your help on what was a truly spectacular family trip! All of your services were flawless, and we loved our guide Jamie. The transfers were easy and seamless, and the full day tour and cooking class. Could not have asked for a better stay in gorgeous San Miguel!
J.J.
June 2019
SAN MIGUEL DE ALLENDE
We had the best time in San Miguel. What a charming and wonderful place! We really enjoyed all of our tours. Arturo was very sweet and super informative, Brenda at Casa Dragones provided a delightful tequila experience for us at their amazing property, but the highlight for me was the market visit and cooking class with Alicia - she's a gem!
I really appreciate you helping to set up a fabulous trip for us!
H.M.
July 2019