OVERVIEW
ITINERARY DETAIL
DATES AND PRICES
Take  journey through Oaxaca to visit the vibrant colonial center, indigenous towns, and the idyllic beaches of Puerto Escondido.
This nine day trip is designed to immerse you in the best of what Oaxaca has to offer. Spend your days strolling the friendly city center lined with vibrant colonial buildings, meet the families of nearby local communities to learn about their indigenous traditions, take a break to unwind with some mezcal and taste your way thorough Oaxaca's unique gastronomy. The itinerary ends on Oaxaca's coast in the beachside town of Puerto Escondido.
PHOTO GALLERY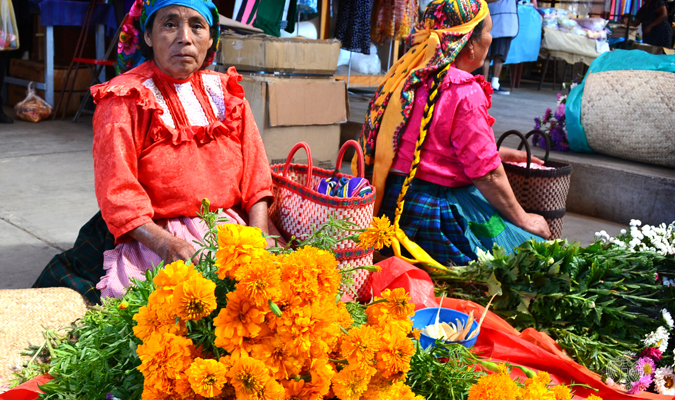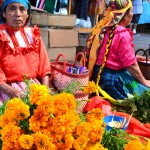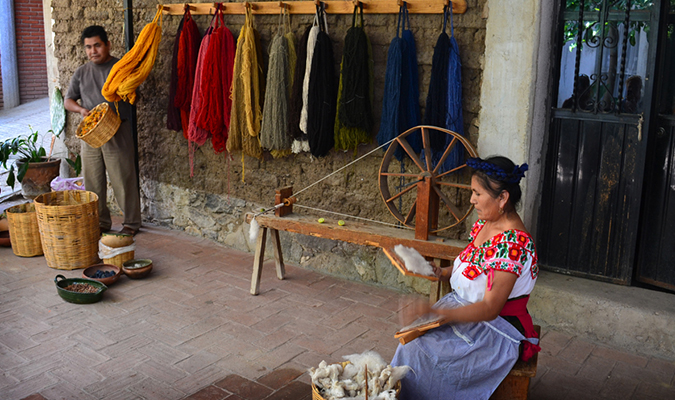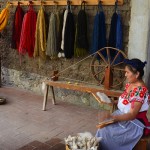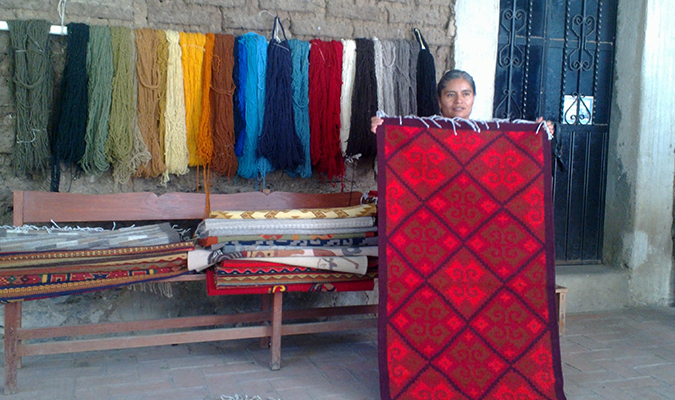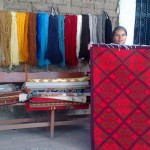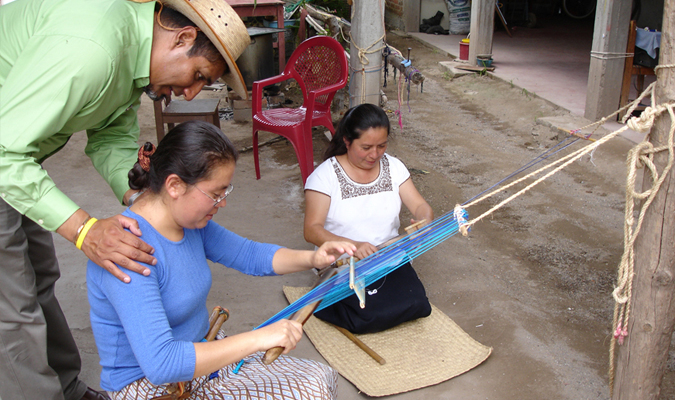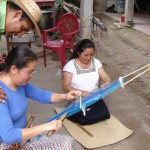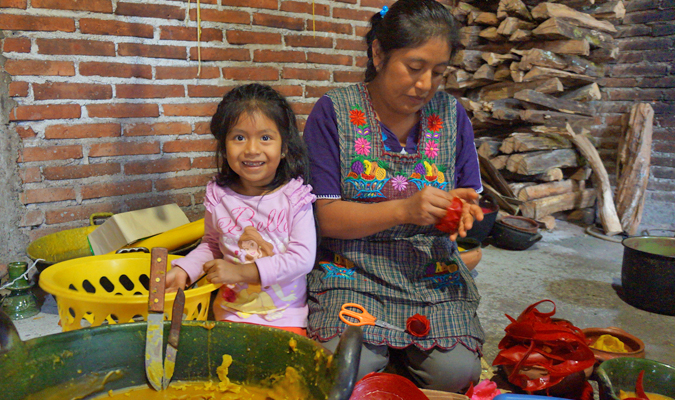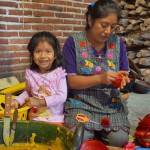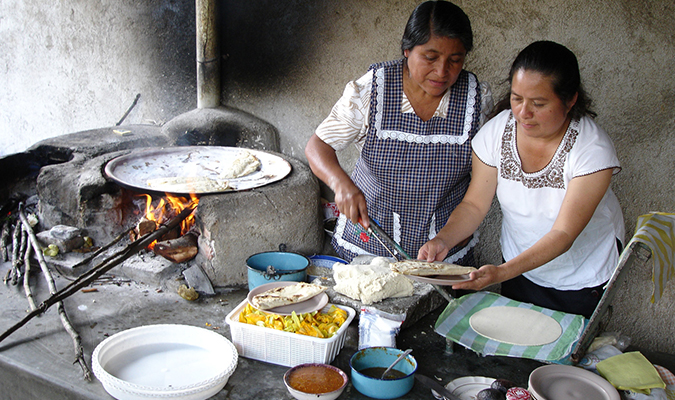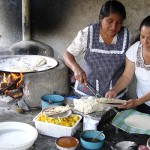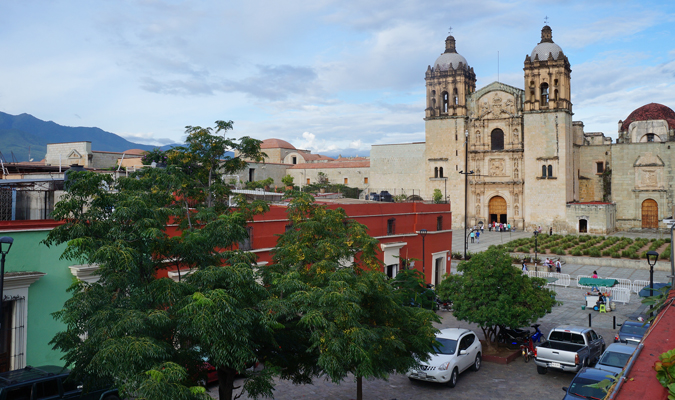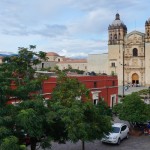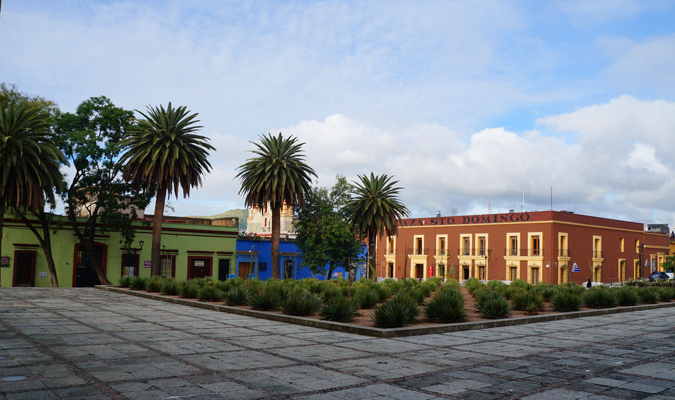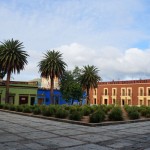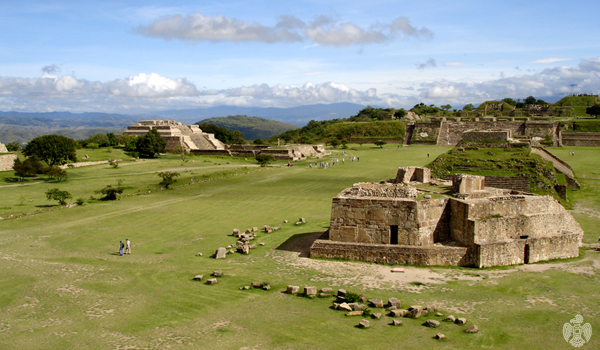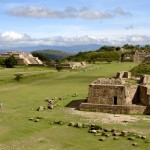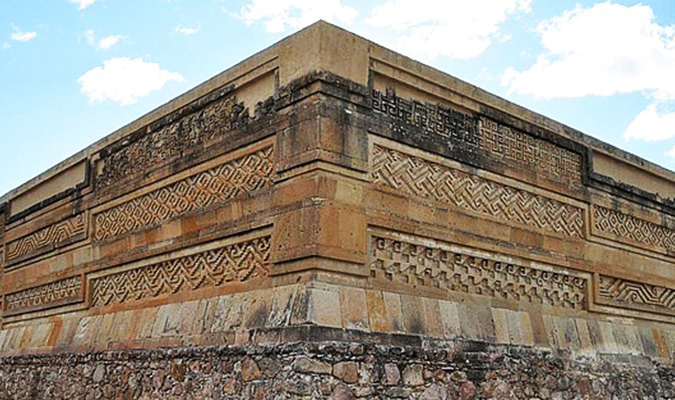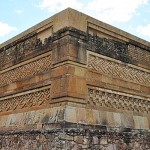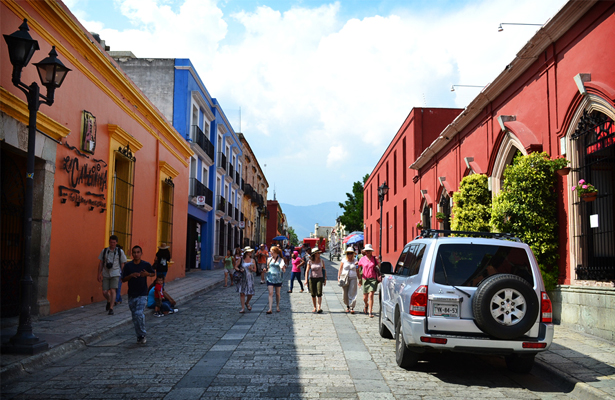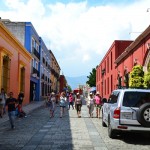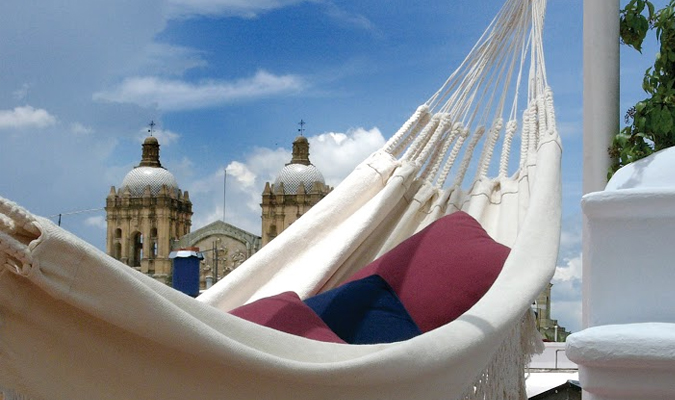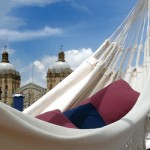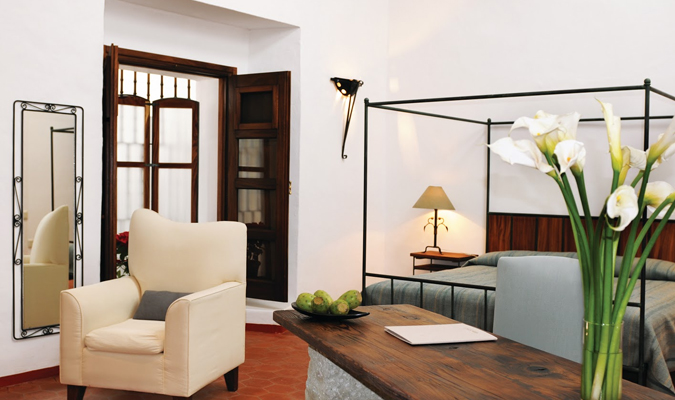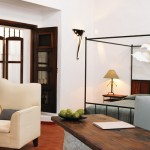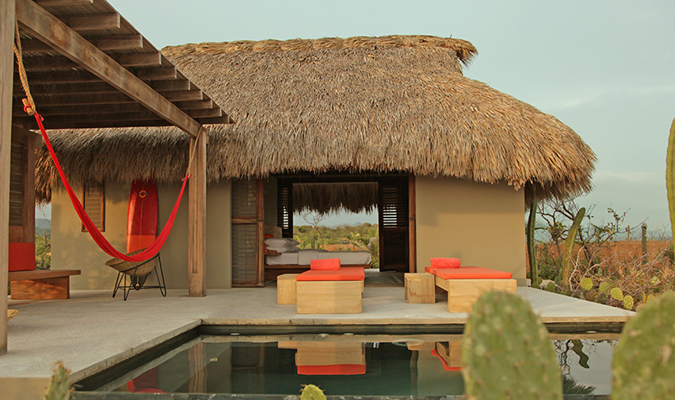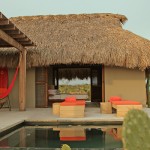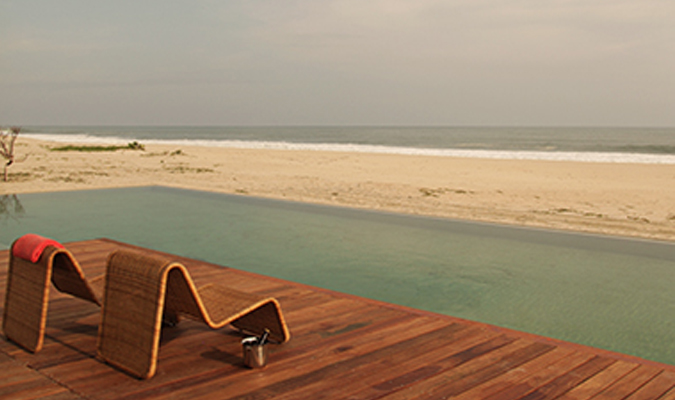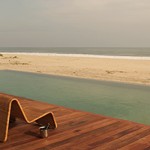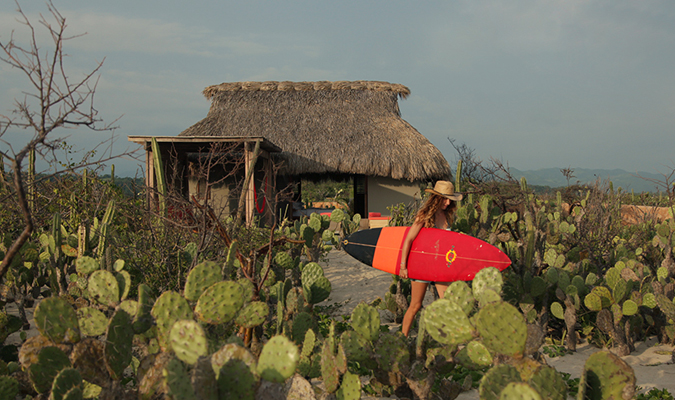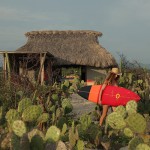 HIGHLIGHTS
Teotitlan del Valle – Visit the hub for the world-famous, traditional, woven, wool blankets and rugs of the state of Oaxaca
Oaxaca City –  Immerse yourself in the fascinating mixture of Colonial Spanish influence and indigenous cultures found in Oaxaca
Monte Alban – Discover  pre-Columbian ruins
Tule Tree and Hierve del Agua – Be amazed by these natural attractions found in Oaxaca
Cooking Class – Work with a local chef to re-create traditional recipes and secrets of Oaxacan cuisine
Puerto Escondido – Unwind at your beachfront accommodations s with fantastic views

Day 1: Arrival to Oaxaca
You will be met at the airport and privately transferred to your hotel. Relax and dine tonight on your own at one of Oaxaca's fine restaurants.
Overnight: Casa Oaxaca Hotel Boutique
Day 2: Monte Alban & Oaxaca City – Museo Pintores de Oaxaca
Take a private excursion to Monte Alban, just outside of Oaxaca.  Located in the center of the Oaxacan Valley on a hilltop 1,200 feet above the valley floor, Monte Alban is an impressive site with remarkable panoramas of the valley.  Monte Alban was the capital city of the Zapotec nation, and one of the first and most populated Meso-American cities during its peak, exerting control over the communities in the valley and surrounding mountains.  After visiting Monte Alban, return to the colonial gem of Oaxaca to explore the deepest corners of this beautiful city with your guide including the Museo de Pintores de Oaxaca ( Oaxacan Painters' museum) that offer a great exhibition of recognized local artist such as Adriacci, Sergio Hernandez, Rolando Rojas.
Overnight: Casa Oaxaca Hotel Boutique
Day 3: Mitla Archaeological Site, Tule Tree & Hierve El Agua
Today is a full day to explore more Zapotec villages with your guide.  Begin at the Mitla Archaeological site.  "Mitla" means "places of the dead" as it served as an important religious center with tombs of ancient kings and priests and as a site for human sacrifices.  Mitla's detailed stonework mosaics are a unique example not found anywhere else in Mexico.
Continue to the Hierve El Agua mineral springs, meaning "boiling water".  This site is believed to be a sacred spot for the Zapotecs and possibly a source for irrigation.  The mineral-laden water drips over cliffs, leaving mineral deposits that resemble frozen waterfalls. Bring your bathing suit for a soak in the upper mineral pools. The last stop is Santa Maria del Tule, a small town made famous by the Arbol del Tule  in the churchyard.   This mighty and ancient tree that is between 2,000-3,000 years old has a diameter of 40 feet making it one of the world's largest trees and one of the oldest living species on earth.  Return to Oaxaca in the evening. 
Overnight: Casa Oaxaca Hotel Boutique
Day 4: Mezcal Boutique
Today you will be picked up at in your hotel for a journey to the heart of fine mezcal. Deep in the Sierra Madre de Oaxaca along the Totolapan river we will descend upon a small village of less than 300 inhabitants where some of the finest Mezcal is produced! While we will visit the white labeled mezcalarias, many fine and expensive brands of Mezcal source their spirits in this village and we have the great luck to sample it for a fraction of the cost. During the course of the day we will visit the village of San Luis del Rio and have lunch at San Jose de Gracia and time permitting, on our return visit San Baltazar Guelavia & Santiago Matatlan.
An unforgettable experience to meet the real people behind this magical spirit, enjoy the beautiful scenery and sample a premium mescal! 
Overnight: Casa Oaxaca Hotel Boutique
Day 5: Teotitlan del Valle Market Visit and Cooking Class with Zapotec Family
Meet your guide at the hotel lobby for a full day excursion to Teotitlan Del Valle, possibly the prettiest village in the east side of the Valley. There is a remarkable church with authentic art subjects from XVI Century. At arrival, you will enjoy a guided visit to Teotitlan del Valle municipal Market.
Numerous families in the village are dedicated to weaving rugs and other woolen garments. You will spend some time visiting a family home/studio to see the process of how they are made. Many still use the traditional techniques of carding and spinning their own wool, then dying it with natural colors and finally weaving on solid-wood looms.
Oaxaca is famous world wide for its rich regional cuisine. Both Gourmet Magazine and The New York Times have praised Oaxacan Cuisine as the most authentic food in Mexico. The UNESCO recently added a new category and Mexican Cuisine is now included as World Heritage for their uniqueness and  today you will enjoy a regional Cooking class and lunch, as special guest in a Zapotec Family to share with local people some of the Oaxacan cuisine secrets and enjoy time learning more about their culture.
Late afternoon estimated arrival back at Hotel for rest of evening at leisure. Back at your hotel enjoy rest of evening at leisure. 
Overnight: Casa Oaxaca Hotel Boutique
Day 6: Oaxaca Gourmet Cooking Class
Mexico is known for great cuisine, and Oaxaca is blessed with an abundance of vegetables and grains from the valley, fish from the coast, tropical fruits from neighboring states, and of course, chocolate.  Today is a private cooking class with a local chef.  Begin with a visit to a local market to select the key ingredients for your Oaxacan meal.  Return to the kitchen for a hands-on class that follows traditional recipes and shares the secrets of Oaxacan cuisine.  And of course, enjoy your masterpiece with a relaxing and delicious lunch.  The rest of the day is free to explore Oaxaca on your own. 
Overnight: Casa Oaxaca Hotel Boutique
Day 7: Puerto Escondido
This morning you will meet the private transfer from hotel to Oaxaca Airport for your departure flight to Puerto Escondido. Welcome to the coast! We arrive to the airport of picturesque town and your home for the next 2 nights.
Overnight: Hotel Escondido
Day 8: Puerto Escondido
This days is yours to enjoy at leisure on property or experience our suggested (not included) optional activities: Stand Up Paddle Lesson, Yoga Class, Biolouminiscence Tour to Manialtepec Lagoon at Night. 
Overnight: Hotel Escondido
Day 9: Departure Day
Today we say good bye to our coastal paradise and catch flights home.

Dates
Our trips are fully customized, allowing us to build your itinerary for any time of the year.
Prices
Our custom-tailored journeys start from $800 USD per day for two travelers. Contact us today to discuss your travel desires and design a personalized proposal with exact pricing.
Please note, our pricing guideline is a starting from price and is not necessarily applicable to the suggested hotels contained within the suggested itineraries on this web site. Itineraries are customized prior to final pricing.