OVERVIEW
ITINERARY DETAIL
DATES AND PRICES
One of Mexico's most culturally vibrant regions, Oaxaca has been astonishing discerning travelers for decades. On this nine-day Oaxaca vacation, you will fully immerse yourself in its very best offerings while going far beyond the normal tourist hotspots.
Take a guided tour of Oaxaca's friendly city center, uncover pre-Columbian ruins at Monte Alban, and learn the secrets of Oaxacan cuisine in cooking classes led by experienced local chefs.
You will also meet the artisanal community creating traditional rugs using decades-old techniques, explore the rich world of mezcals, and dive into the beauty of the world-famous surfing hotspot, Puerto Escondido.
PHOTO GALLERY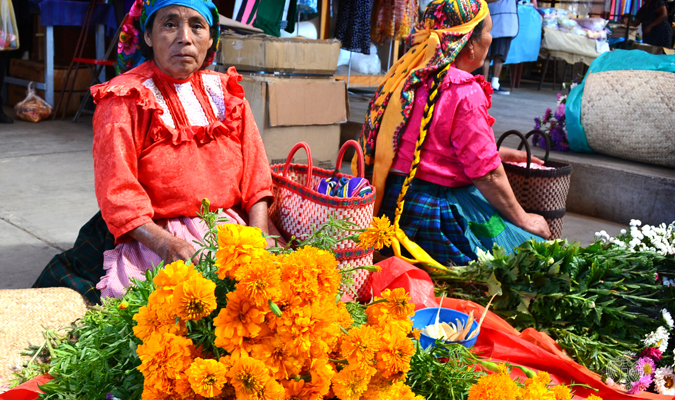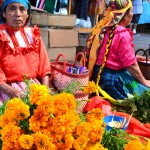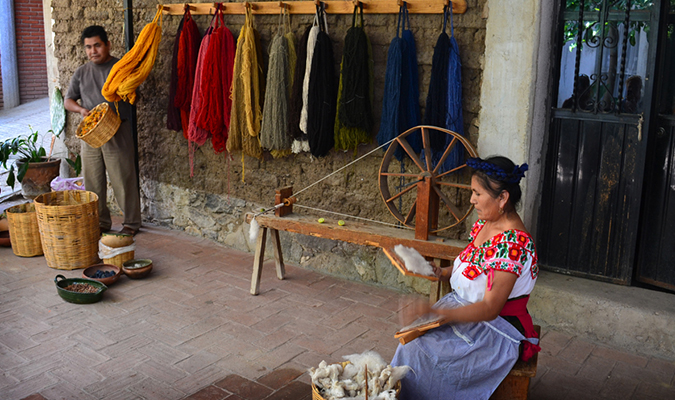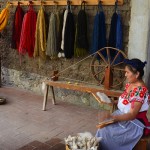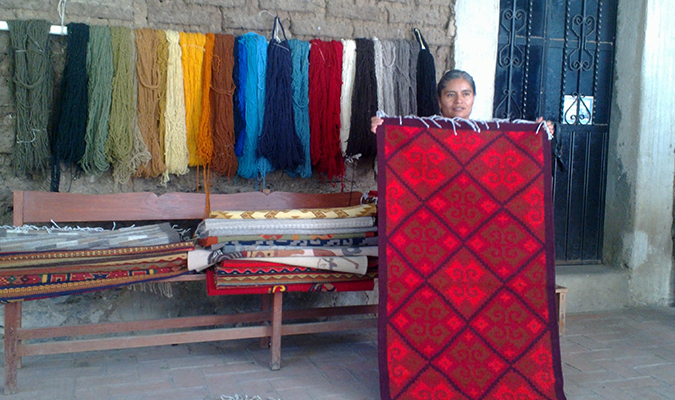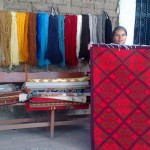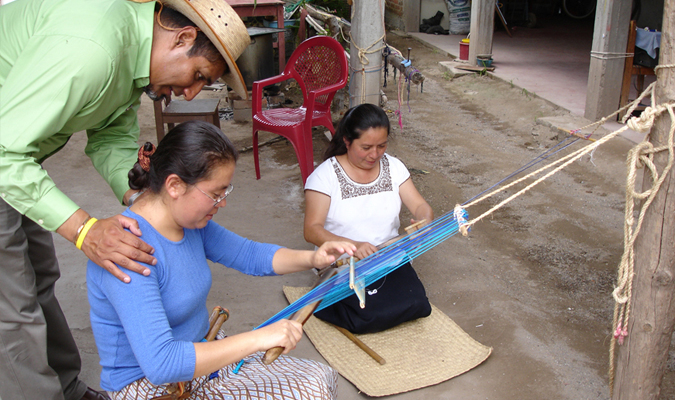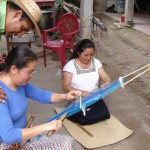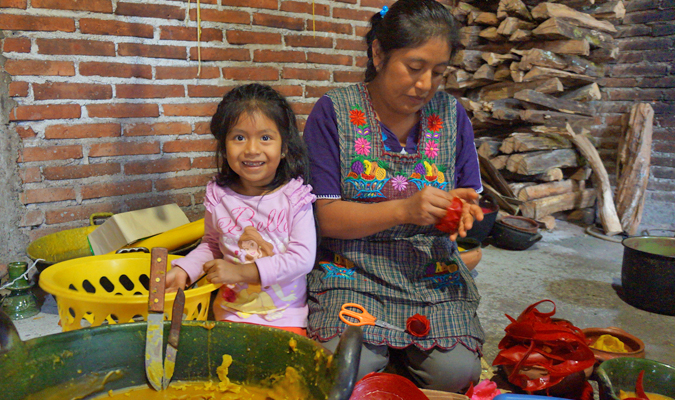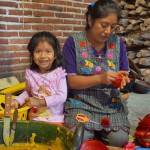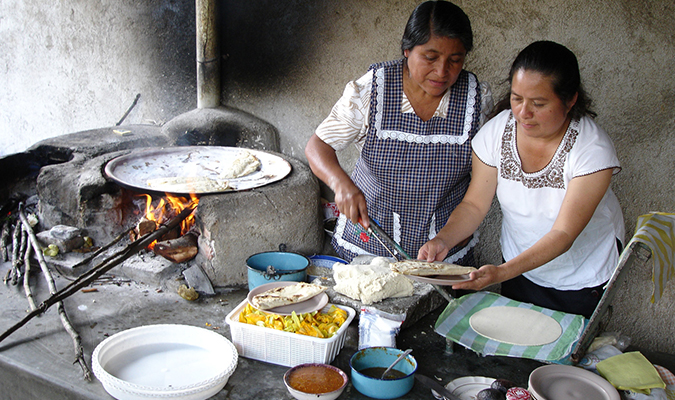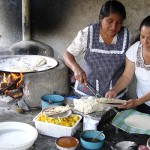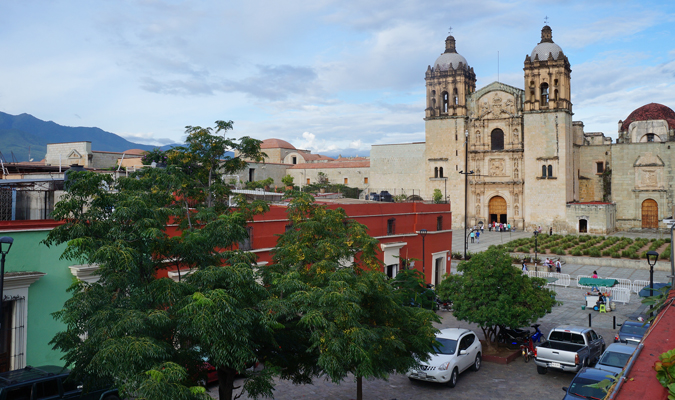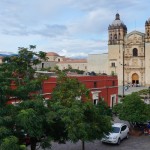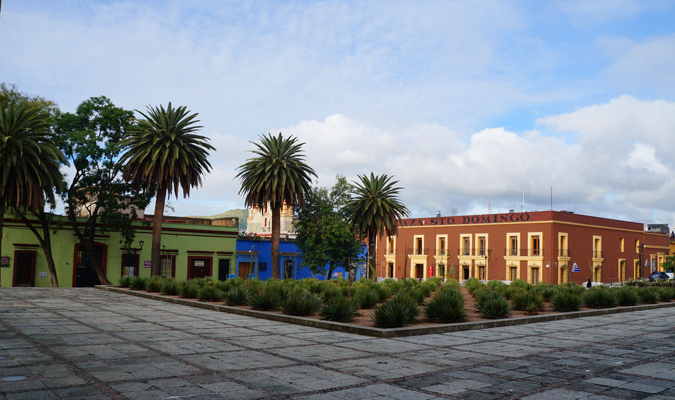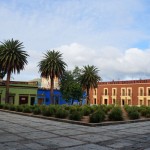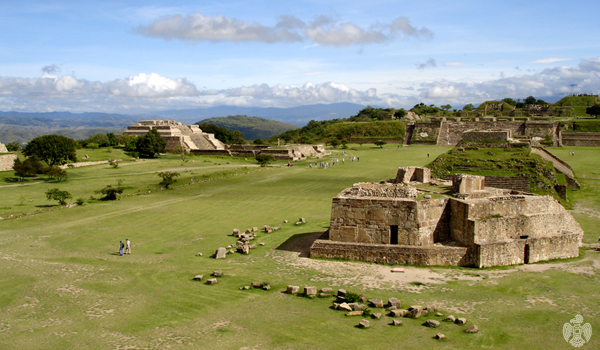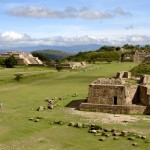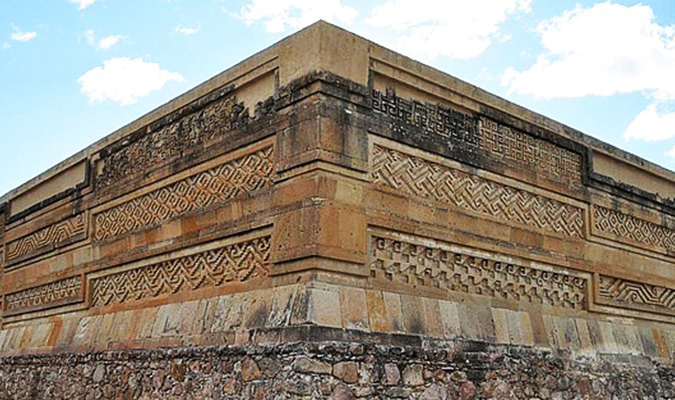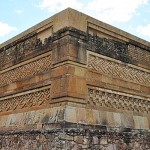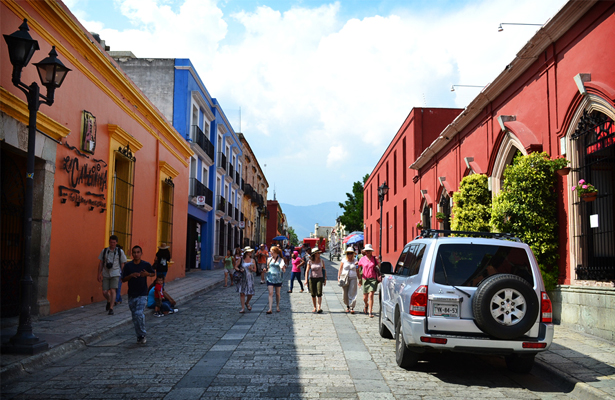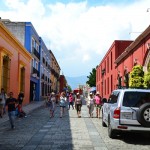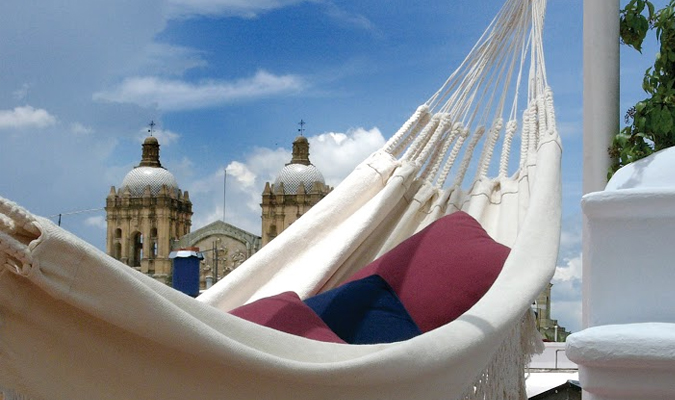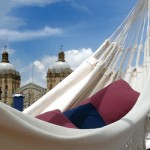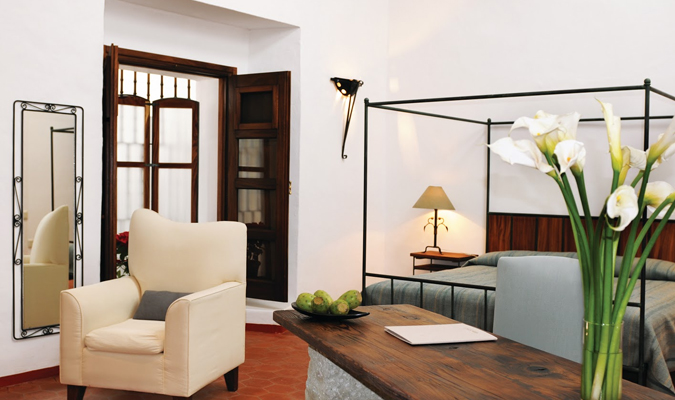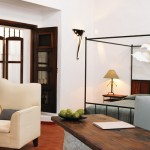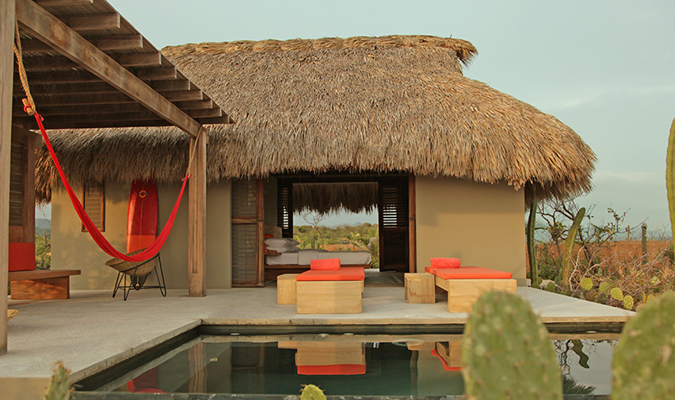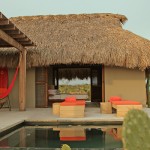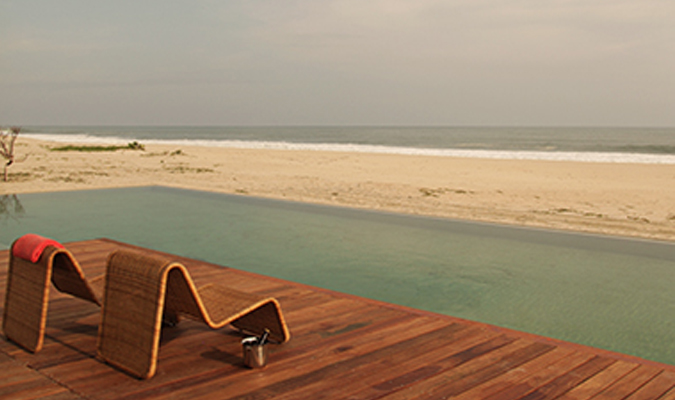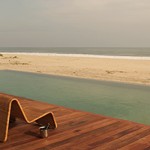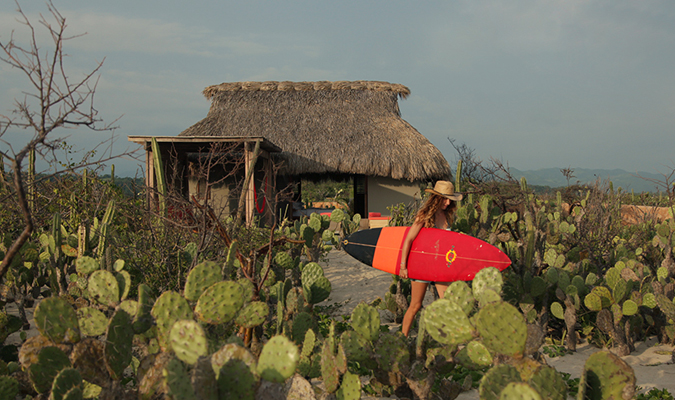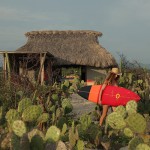 HIGHLIGHTS
Teotitlan del Valle – Encounter the renowned weavers who craft beautiful rugs using traditional techniques
Oaxaca City – Get to know this magnificent city with an expertly guided tour of its highlights
Monte Alban – Visit the pre-Columbian ruins of Monte Alban, taking in the beautiful surrounding views
The Tule Tree and Hierve del Agua – Be astounded by two natural wonders, the ancient Tule Tree and "frozen waterfalls" at Hierve del Agua
Private cooking classes – Learn the secrets to Oaxacan cuisine, considered some of the best food in all of Mexico
Puerto Escondido – Unwind at this idyllic beach-side city, famous for its incredible surfing opportunities
CUSTOMIZE
Feeling Creative?
You can customize this itinerary by adding or removing the tours and activities.
go to our Online Journey Builder to start customizing this itinerary
Day 1: Arrival in Oaxaca
You will be met at the airport and privately transferred to your hotel. Use the evening to relax and explore Oaxaca's celebrated culinary scene.
Overnight: Casa Oaxaca Hotel Boutique
Day 2: Visit to Monte Alban and guided Oaxaca city tour
Take a private excursion to Monte Alban, the capital city of the Zapotec nation and one of the most-populated cities in the Mesoamerican world during its peak. Enjoy a private tour of the archeological site, taking in its remarkable structures and enjoying the incredible vistas of the surrounding valley.
After, return to the colonial gem of Oaxaca to explore the deepest corners of this beautiful city with your guide. Along the way, dive into Oaxaca's vibrant art scene with a visit to the Museo de Pintores de Oaxaca, home to a great exhibition of recognized local artist such as Fernando Andriacci, Sergio Hernandez, and Rolando Rojas.
Overnight: Casa Oaxaca Hotel Boutique
Day 3: Visit Mitla Archeological Site, Hierve El Agua, and The Tule Tree
Journey through time to the ancient Zapotec world, first stopping at the archeological zone of Mitla. Meaning "place of the dead", Mitla served as an important religious center where the Zapotecs buried their kings and made human sacrifices. Explore the tombs of royalty as you traverse the site, making sure to notice the detailed stonework mosaics found there.
Then, head to Hierve El Agua mineral springs believed to be a sacred spot for the Zapotecs and possibly a source for irrigation. Here, the mineral-laden water drips over the cliffs, leaving stunning mineral deposits that resemble frozen waterfalls. Bring your bathing suit for a soak in the upper mineral pools.
The final stop of the day is at Santa Maria del Tule, a small town made famous by The Tule Tree, one of the largest trees on the planet.
Overnight: Casa Oaxaca Hotel Boutique
Day 4: Tour an artisanal mezcal-producing village
Today take an expedition into the heart of fine mezcal, one of Mexico's most celebrated spirits.
Travel deep into the Sierra Madre de Oaxaca to a small village where some of the world's finest mezcals are produced. Here, we head to the white-label mezcalerias to learn more about this highly complex alcoholic drink, speaking to the producers and, perhaps, sampling a glass or two.
Many premium-brand producers source their spirits here, which provides an excellent opportunity to try the very best mezcals in the world, but at a fraction of the cost.
Overnight: Casa Oaxaca Hotel Boutique
Day 5: Teotitlan del Valle Market visit and cooking class with Zapotec Family
Visit Teotitlan del Valle, possibly the prettiest village in the east side of the valley, where a remarkable church houses 16th century art.
Upon arrival, enjoy a guided visit of Teotitlan del Valle's bustling municipal market before visiting the family home/studio of an artisanal rug maker, a product the village has become famous for producing. Spend time with the weavers, learning all about the traditional techniques they use to create their pieces.
After, it's time to dive into Oaxaca's renowned culinary scene with a regional cooking class as the special guest of a Zapotec family. Pay close attention as they spill their cooking secrets before you enjoy eating the creations.
Overnight: Casa Oaxaca Hotel Boutique
Day 6: Oaxaca gourmet cooking class
Take the secrets you learnt from the previous day's cooking class and build upon them in a private lesson with a local chef.
Begin with a visit to a local market to select the ingredients for your Oaxacan meal. Then return to the kitchen for a hands-on class that follows traditional recipes and dives into the region's much-loved culinary scene. Once you've created your masterpieces, sit down for a relaxing and delicious lunch.
Overnight: Casa Oaxaca Hotel Boutique
Day 7: Puerto Escondido
Enjoy a private transfer to Oaxaca airport, where you will catch your flight to the coastal city of Puerto Escondido — your home for the next two nights.
Overnight: Hotel Escondido
Day 8: Puerto Escondido
Enjoy a day at leisure at your wonderful hotel or exploring the natural beauty of Puerto Escondido. If you'd like to arrange an activity, speak to a Journey Mexico Travel Planner who can organize everything from stand-up paddle board lessons and yoga classes to a night-time tour of Manialtepec Lagoon to see its incredible bioluminescent waters.
Overnight: Hotel Escondido
Day 9: Departure Day
Today we say goodbye to our coastal paradise and catch flights home. If you'd like to extend your trip or alter any of the activities in this Oaxaca vacation, however, speak to a Journey Mexico Travel Planner who can help to organize every last detail for you.
Dates
Our trips are fully customized, allowing us to build your itinerary for any time of the year.
Prices
Our custom-tailored journeys start from $800 USD per day for two travelers. Contact us today to discuss your travel desires and design a personalized proposal with exact pricing.
Please note, our pricing guideline is a starting from price and is not necessarily applicable to the suggested hotels contained within the suggested itineraries on this web site. Itineraries are customized prior to final pricing.