It is a fact that incidents occur in Mexico and that these events receive media coverage around the world.  As a Mexico-based company constantly monitoring the safety of travel and tourism in Mexico, we aim to provide current and unbiased information on travel safety in Mexico. Below is our latest information regarding travel safety in Mexico based on current travel warnings from the US State Department:
UPDATED MEXICO TRAVEL WARNING FROM U.S. DEPARTMENT OF STATE
Mexico as a whole is currently at a Level 2 Travel Advisory, which means that travelers should exercise increased caution.
For comparison, other countries at a Level 2 include Germany, Italy, United Kingdom, Spain and France.
You can use this link to see a full list or Travel Advisories by country:  https://travel.state.gov/content/travel/en/traveladvisories/traveladvisories.html.
Many of the more popular destinations in Mexico for tourism have no travel restrictions in areas frequented by tourists.  These include, yet are not limited to:
Aguascalientes: Aguascaliente City
Baja California: Ensenada, Rosarito, and Tijuana
Baja California Sur: Cabo San Lucas, San Jose del Cabo, and La Paz.
Campeche:  Campeche City, Calakmul, Edzna
Chiapas: San Cristobal de las Casas, Tuxtla Gutiérrez, Comitán, Tapachula, Palenque, Yaxchilán, Bonampak, Toniná, Sumidero Canyon, San Juan Chamula, Zinacantan
Guanajuato: Guanajuato City, Leon, San Miguel de Allende
Hidalgo: Hidalgo
Jalisco: Guadalajara, Puerto Vallarta, Chapala, and Ajijic.
Mexico City: Mexico City (Polanco, Santa Fe, San Angel, Coyoacan, La Condesa, Chapultepec Park, Bascilica de Guadalupe, Historic Center, Zócalo, Xochimilco, Templo Mayor, Bellas Artes)
Nayarit: Riviera Nayarit (which includes Nuevo Vallarta and Bahia de Banderas)
Oaxaca: Oaxaca City, Puerto Escondido and Huatulco
Puebla: Puebla City, San Andres Cholula, San Pedro Cholula
Queretaro: Queretaro City, Bernal
Quintana Roo: Cancun, Riviera Maya, Tulum,  Playa del Carmen, Mayakoba, Akumal, Isla Mujeres, Puerto Aventuras, Cozumel, Sian Ka'an Biosphere Reserve,  Xpu-Ha
Tabasco: Villahermosa
Tlaxcala: Tlaxcala
Veracruz: Veracruz City, Tajin
Yucatan: Merida, Chichen Itza, Isla Holbox,  Ek Balam, Valladolid,  Izmal, Uxmal
That said, general precautions, as one would take when traveling anywhere in the world, should always be taken.
For current travel information on travel safety for Mexico from the US State Department, click here: https://travel.state.gov/content/travel/en/international-travel/International-Travel-Country-Information-Pages/Mexico.html#/
More Information:
Mexico continues to experience serious conflicts between rival criminal organizations in various areas within in the country.  Though these conflicts can be unpredictable, they are almost always amongst and between organized crime groups.  There has been no evidence that the organizations have targeted or are targeting holiday travelers or civilians that are not related to illicit activity and incidents of concern are virtually nonexistent in and around tourist areas.
With proper preparation and information, we feel confident that travel to and within Mexico continues to be a great option.  We are confident that those who honor us with the opportunity to serve them will enjoy a secure and memorable travel experience.  There is never a guaranty of complete safety when traveling anywhere, even within the US and Europe, yet by working with a trusted and professional destination specialist, like Journey Mexico, travelers minimize risk by relying on experts to keep them in the right places.   Living in the destination and ensuring the enjoyable experiences of guests on a daily basis daily, we understand the environment and monitor the situation constantly.  Our primary goal is client, staff, and partner safety.  Furthermore, we are unwilling to operate in environments where we perceive elevated risk and are committed to vigilantly monitoring the local situations throughout the Mexican Republic.   Finally, in the unlikely event of an incident, we have well-developed contingency and risk management plans in place in the event that they should be needed.
For those looking to travel to Mexico, we advise only working with reputable, experienced travel professionals with close relationships in the specific destinations they will visit to ensure the best travel experience possible.
Note:  Conditions can change rapidly in a country at any time; we are updating our travel safety information in accordance with the most recent US Department of State Travel Warning for Mexico (September 11, 2018).
JOURNEY MEXICO´S INTERNATIONAL TEAM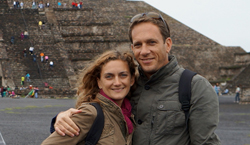 Originally from the United States, Zachary Rabinor and his wife, Rebecca Scotti have lived in Mexico since 2006.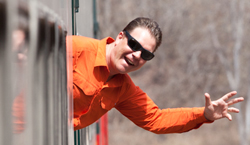 Born in Switzerland, Matteo Luthi moved to Mexico in 1993 and proudly received his Mexican Citizenship in 2009.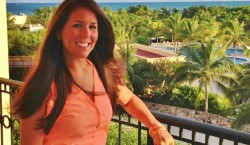 Hailing from the Midwest in the United States, Villa Program Manager Jessica Seba moved to Mexico in 2011.
TESTIMONIALS