The continued presence of sargassum seaweed (a.k.a sargasso, sargazo) on the beaches of Mexico continues to be a concern to many travelers. For those wondering what their experience will be like on their upcoming vacation, we invite you to read more about the problem and how local authorities, hotels, and students are handling the situation.
Updated: 19 March, 2019
What is sargassum?
Sargassum is a brown seaweed with buoyant, oxygen-filled bladders that keep it floating on the surface of the water. It can clump together in huge masses, often miles long, and has been known to wash up on the shores of beaches along the Caribbean coast from the United States all the way to Argentina.
As reported in our post "Mexico and Mother Nature – What you Need to Know 2015",  the sargassum occurrence — which has many ecological benefits — is not dangerous nor continuous and often unpredictable. One week there may be large mounds of seaweed heaped on the beaches and obscuring the translucent sea, while others the beaches are perfectly clean.
Many hotels are taking measures to provide clear beach access through clearing the seaweed and removing it from the beach, while others are unable or unwilling to do so due to a lack of human and financial resources, an unwillingness to alter naturally occurring patterns or long-term concerns that the seaweed will actually protect and enhance their beaches.
The seaweed accumulation has been most prolific on stretches of exposed beach and less noticeable in areas that are protected by natural headlands, bays, or coves. Read more: What You Need to Know about Sargassum Invading the Caribbean.
Sargassum seaweed facts
Floating sargassum rafts provide a wonderful natural habitat for many sea creatures. According to the National Oceanic and Atmospheric Administration, fish, sea turtles, marine birds, crabs, shrimp, and more all call this floating island home.
There are more than 300 different species of sargassum including sargassium muticum (more commonly known as Japanese wireweed), and sargassum horneri (also known as devil weed).
The Sargasso Sea is the only sea in the world without a land bordering it and, as you might expect, is home to large swathes of floating sargassum seaweed. The sea itself was reportedly discovered by explorer Christopher Columbus and his crew who crossed it in 1492.
In 2018, Quintana Roo businessman Omar Vázquez Sánchez made good use of the local sargassum build-up when he built an earthquake- and hurricane-resistant home from a mixture of sargassum and adobe.
Sargassum seaweed map
Check out the Sargassum seaweed map below to see which parts of Mexico have been affected.
The latest Sargassum updates
We've contacted the hotels across the Caribbean coast in Mexico for updates on the sargassum situation. We will continue to update this list, as and when we get new information.
Sargassum in Cancun: The latest
Hotel Updates from April 2019
Andaz Mayakoba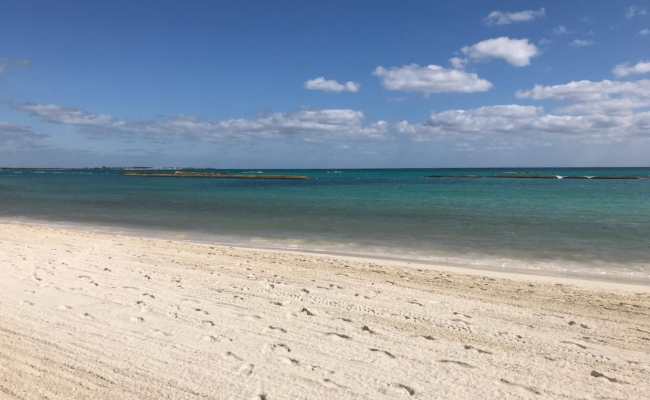 Sargassum in Tulum: The latest
Hotel Updates from April 2019
Ana y Jose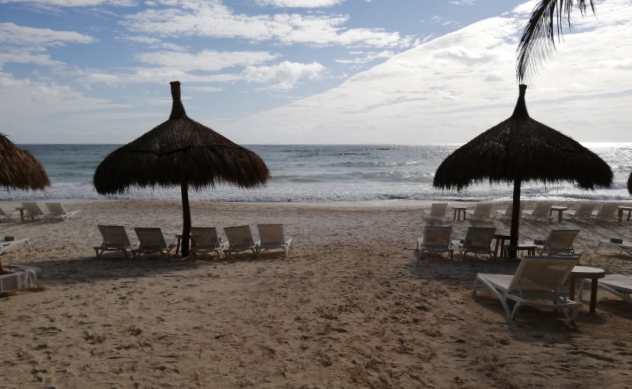 Coral Tulum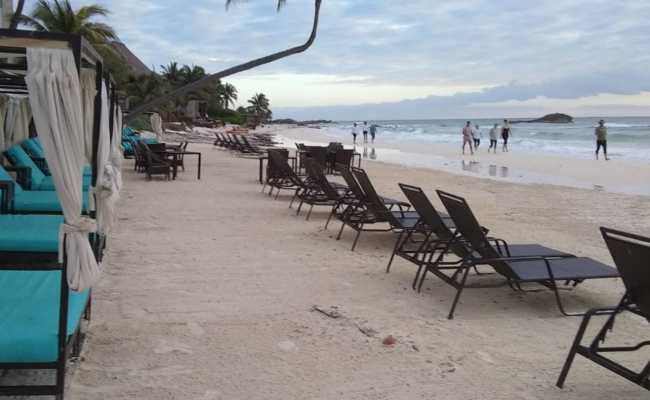 Esencia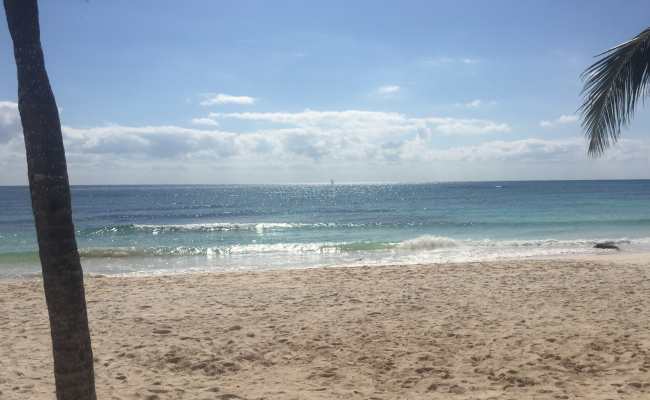 April 12, 2019: The truth is we don't have any seaweed today! There is just a little remaining from a few days earlier when there were some strong winds (usually winds from the north are the ones causing the seaweed issues). As of today, everything is a lot better. As always our team get out on the beach first thing in the morning and make everything look amazing.
Casa Malca
April 8, 2019: Casa Malca is pretty lucky at this point. The level of seaweed we have is very low. Of course, it depends on the weather condition of the day. In case of appearance of the sargassum at the beach area, our staff clean the sand and recollect the sargassum manually early morning, so our guests can enjoy the beach. Usually, all the sargassum reach the sand area and do not float in the sea, it give us a privilege to have our beach and water clean and clear.
Maria del Mar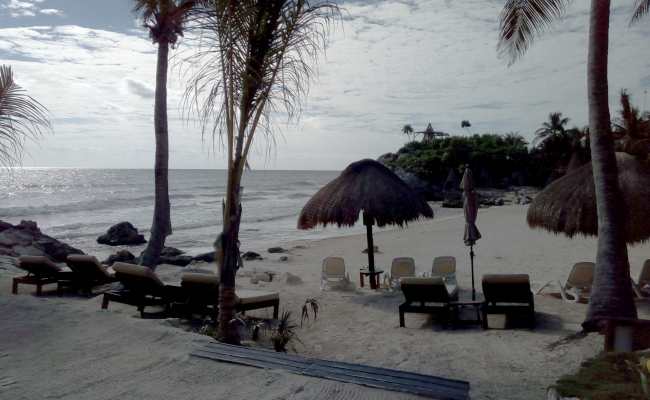 Sargassum in Playa del Carmen: The latest
Hotel Updates from April 2019
Grand Velas Riviera Maya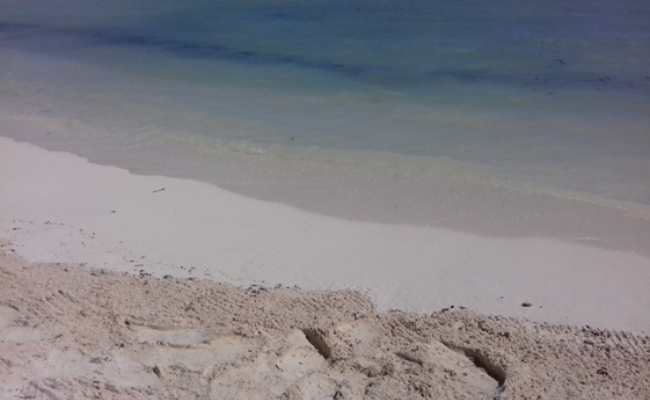 Mayakoba resort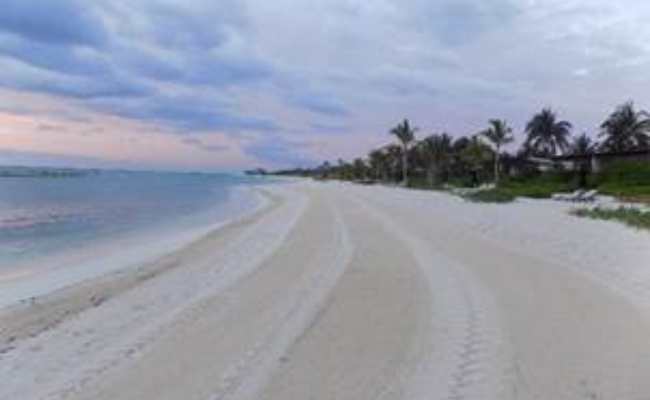 April 11, 2019: On a day-to-day basis, our expansive white-sand beach remains clean and beautiful. On-shore trade winds and choppy weather conditions can result in a small bit of sargassum seaweed on our resort's shoreline. While the seaweed can reach the shores of our resort at various intervals, we have a team of dedicated staff continuously removing it as it accumulates and cleaning the beach every morning to ensure that our oceanfront remains pristine. Our guests continue to enjoy our beach facilities, amenities, and sparkling ocean views.
Chable Maroma
April 8, 2019: Currently we have very little sargassum, it is a natural phenomenon, but atypical, for this reason there are no precise monitoring or forecasts. Sargasso naturally helps in the conservation of beaches, so for ecological reasons on the island it is not allowed to be removed completely, not even to clean and collect it in bags so, at the hotel, we choose to move it from the guest area to a space where it does not look bad and impede the enjoyment of our beaches or violates the environmental care laws of the island.
Sargassum in Holbox: The latest
Hotel Updates from April 2019
Las Nubes de Holbox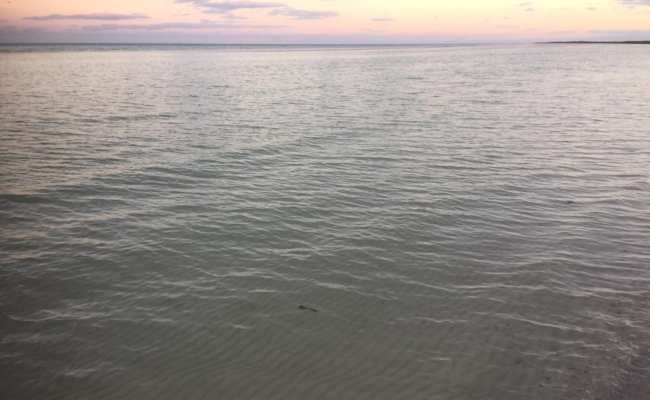 April 9, 2019: The beaches of Holbox are not normally affected by sargassum since they are located very north of the Yucatan peninsula. The sargassum islands are swept by the Gulf Stream into Miami before they reach our shores of Holbox, only on occasions where the currents change [because of a] storm is when small amounts of sargasso usually arrives at the island.
Casa Sandra
April 10, 2019: Currently, we have very little sargassum, it is a natural phenomenon, but atypical, for this reason, there are no precise monitoring or forecasts. Sargasso naturally helps in the conservation of beaches, so for ecological reasons on the island it is not allowed to be removed completely, not even to clean and collect it in bags so, at the hotel, we choose to move it from the guest area to a space where it does not look bad and impede the enjoyment of our beaches or violates the environmental care laws of the island.
The latest news updates on sargassum seaweed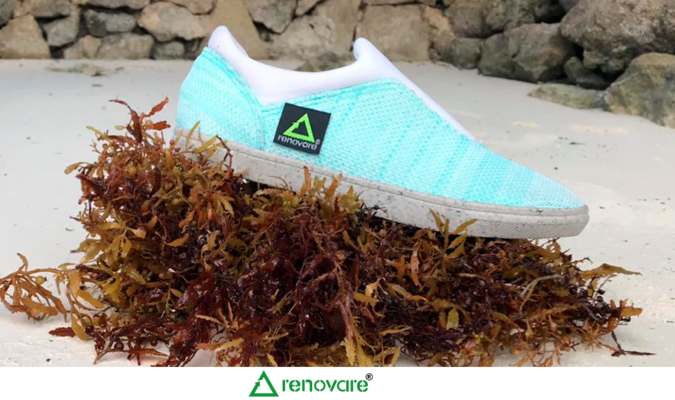 Update: April 1, 2019: Mexican designers have come up with a unique way to recycle sargassum — by transforming it into shoes. Eco-company Renovare designed stylish, water-resistant shoes (above) that can last up to two years, and then be returned to them to be recycled. Yet to hit the market, the company are now looking to hire 150 people to create 20,000 shoes a month, say Mexico News Daily.
Update March 12, 2019: The National Autonomous University of Mexico (UNAM) and the Secretariat of Environment and Natural Resources (Semarnat) have joined forces to tackle sargassum in Mexico. This will include plans to create a medium- and long-term strategies to stop the seaweed reaching the beaches, according to The Yucatan Times.
Update December 4, 2015: Journey Mexico has a large team based right in Cancun, allowing us to have close contact with the hotels and first-hand knowledge of local happenings. Here is a detailed update from management about how they currently view the issue:
We are constantly in touch with our closest hotel partners to monitor the situation and have real-time updates about any issues, sargassum and otherwise. In regards specifically to the seaweed, we have been rating the hotels' beaches weekly on a scale from 1-10 (1 being very little, 10 a lot) and on average viewing them at a 3. Now, this, of course, can change slightly day-to-day or hotel to hotel, but the main hotels we work with (Rosewood, Le Revé, Banyan Tree Mayakoba, Belmond Maroma, Coral, Ana y Jose, Jashita, Be Tulum & Esencia) make a terrific effort to keep their beaches clean on a daily basis. Since the problem started, we have not had any complaints from our travelers and re-iterate that the hotels continue with an intensive cleaning program.
One thing worth emphasizing is that the situation, while we believe has been considerably improved over the months, can vary. Just recently we had some unexpected rain which did increase the presence of sargassum on the beach. However, moving into winter, we are leaving the summer's rainy season and therefore anticipate the problem to continue to dissipate.
If travelers continue to have any concerns about their upcoming vacation at a certain hotel outside of the ones we work with/report on, we suggest reaching out to them via social media or e-mail to inquire if they have a beach cleaning program in place and real-time photos they can share.
Update October 23, 2015: In communication with partner hotels in Tulum, they share that the problem has been less frequent and that the currents and weather changes have helped clear the beach. They are optimistic as holiday, high season is just around the corner but continue to monitor the situation and rake the beach whenever necessary.
Update October 15, 2015: H. Barber & Sons and CDO Innov, two equipment companies leading in beach-cleaning and manufacturing for environmental use respectively have been called to Mexico to help control the sargassum issue.  H. Barber & Sons are responsible for introducing 50 SurfRakes that are now in operation along the Mexican-Caribbean Coast. The SurfRakes enable the pick up 95% of the sargassum and leave wet sand behind so the beaches do not erode. Some large resorts have invested in a SurfRake for exclusive hotel use while others have been bought by contractors hired to clean up the beaches.
Among the resorts in Cancun and the Riviera Maya that have the SurfRake in their seaweed-cleanup regimen are said to include: Banyan Tree Mayakoba, Fairmont Mayakoba, Rosewood Mayakoba, Moon Palace Golf & Spa Resort, Mayan Palace Riviera Maya, Grand Palladium Riviera Resort & Spa, and Grand Riviera Princess. Read more: the Caribbean, Mexico Fighting Sargassum with Heavy-Duty Machines
Update October 1, 2015: Journey Mexico's Cancun office reports that the situation in Cancun has been improving a lot. They confirm things are getting better and hopefully everything will be back to normal soon. As our staff conducts hotel inspections regularly, it is most accurate to report the situation in Riviera Maya, and Tulum does fluctuate greatly from day to day and from hotel to hotel. The water in some areas along the Riviera Maya continues to be cloudy but its now standard to see the hotels and staff work around the clock to try and pick up the sargassum throughout the day.
Update August 20, 2015: A group of technology students from a local university is searching for ways to positively use the masses of unwanted sargasso. They are studying to see if it can be composted and used as fertilizer on farms in local villages. Mexico's Ministry of Environment has designated certain areas for research and have provided workshops about the treatment of sargasso and its benefits for production purposes. Read more: Local Technology Students Turn Sargasso into Fertilizer
Update August 18, 2015: The innovative concept to prevent seaweed from reaching beaches using nets has produced positive results. By using the nets, up to 80 percent of the sargassum is caught before reaching hotel beaches. Not all beaches have implemented this system as there is concern about disturbing nesting turtles and other sea life. While not entirely effective, it has helped to keep some beaches clear of seaweed for tourists. Read more: Sea Nets Catching Sargasso, Clearing the Way for Tourists.
Update August 8, 2015: Government officials plan to place mesh nets over a two kilometer stretch of Tulum beach. Once caught in the mesh, the Sargasso seaweed is then picked up by boats and returned in the sea current that is directed toward the Yucatan Channel. Read more: Mexican Authorities Finding Permanent Solution to Sargasso Problem.
Update August 5, 2015: Mexican authorities say they will spend about $9.1 million and hire 4,600 temporary workers to clean up mounds of seaweed that have accumulated along the coast. The seaweed removal will cover Holbox in the north through Cancun, Isla Mujeres, Playa de Carmen, Cozumel, Akumal, Tulum and as far south as Mahahual. Read more: Mexico to Spend $9.1 Million on Seaweed Cleanup.