Xinalani Retreat sits on a secluded beach, surrounded by luxuriant jungle to the south of Puerto Vallarta.
This charming yoga retreat is the perfect place to get away from it all and can be reached only by boat. Set among 10 acres of virgin jungle on the southern shores of Banderas Bay, Xinalani Resort is only 12 miles from Puerto Vallarta's airport, but you will feel like you have stepped into a secret paradise.
All guest rooms are set within palm-thatched cabins, perched on stilts overlooking the ocean, and with private outdoor showers. Softly finished adobe walls and driftwood features give a modern yet simple ambiance. Draping mosquito nets cover the beds and most of the rooms have hammocks to swing in as you look out over the ocean. Just over half of the rooms now feature air conditioning*, keeping guests cool in the hot summer months.
The retreat's restaurant serves healthy, fresh food overlooking the ocean and the bar offers a relaxed place to enjoy a cocktail or two. The beach club is a tranquil place to rest in the day with other guests, or enjoy the moon and stars at night. There is also an oceanfront spa and a temazcal (Mesoamerican sweat lodge) to further cleanse the body and soul. Three yoga studios and an outdoor yoga area offer a variety of spaces for daily practice.
*Eco-chic AC rooms already completed, Deluxe Rooms AC set to be finished between June and September 2022.
PHOTO GALLERY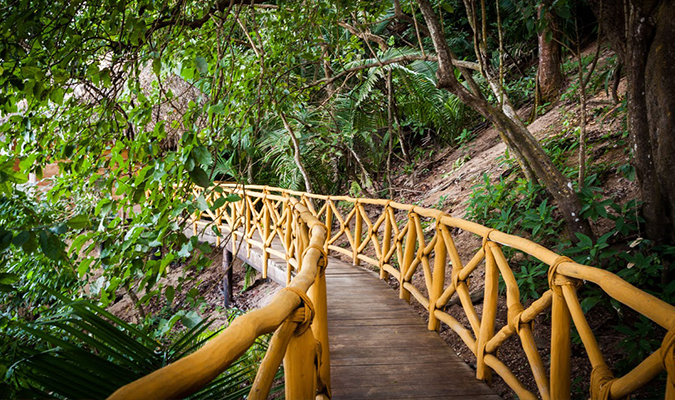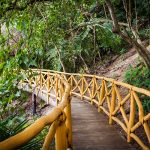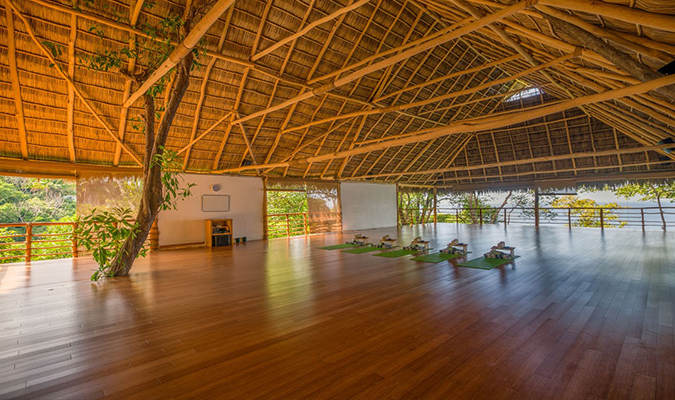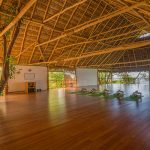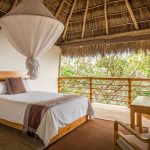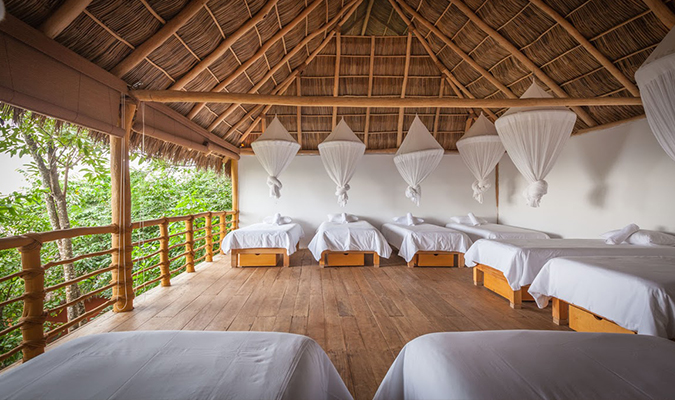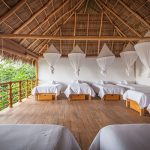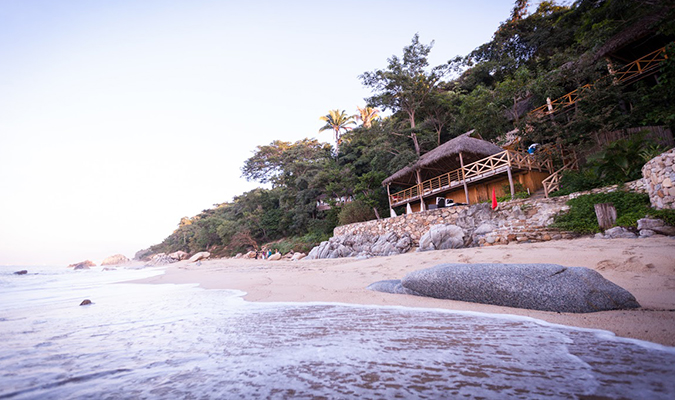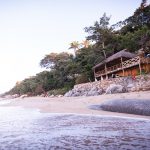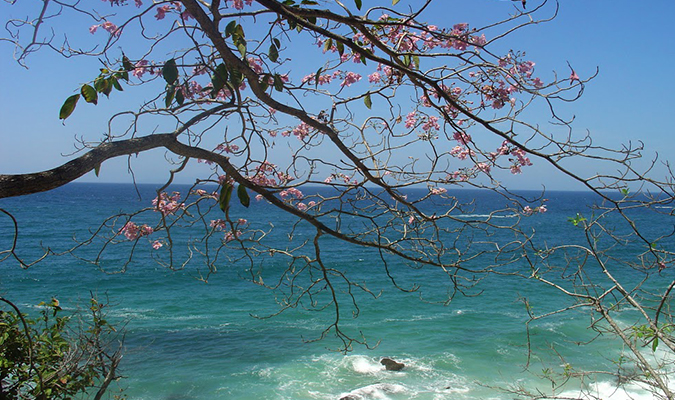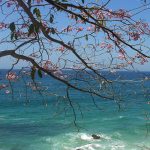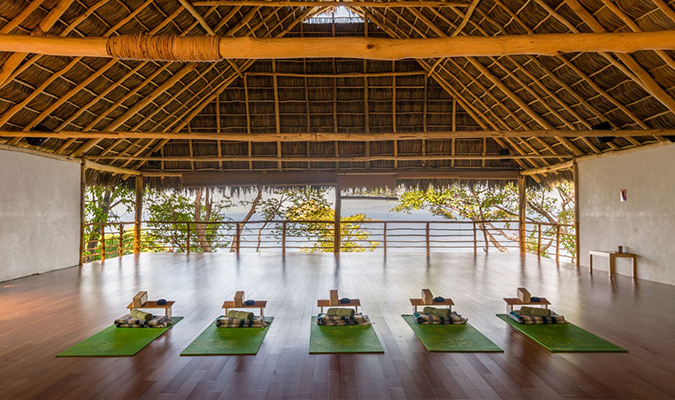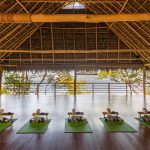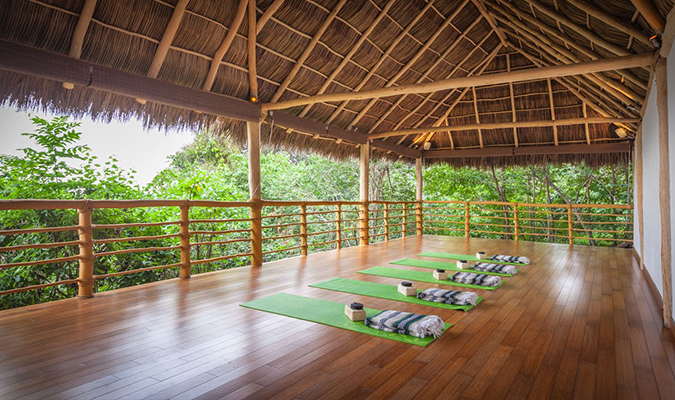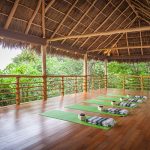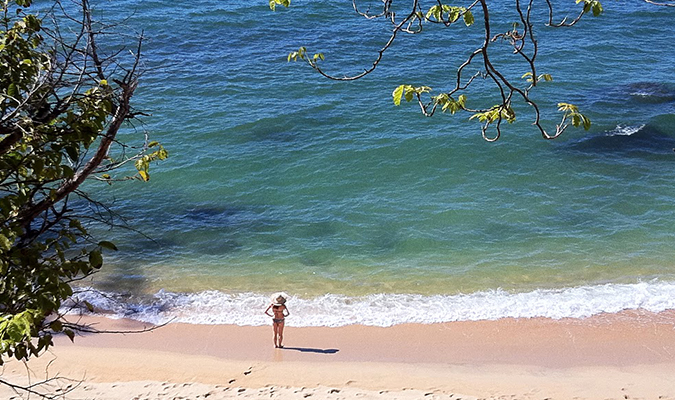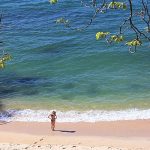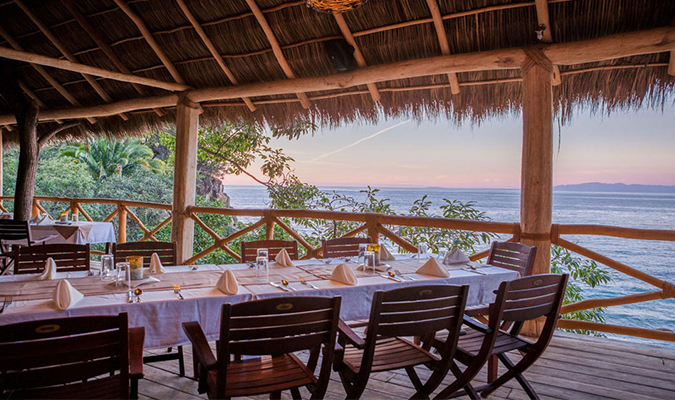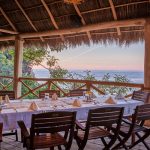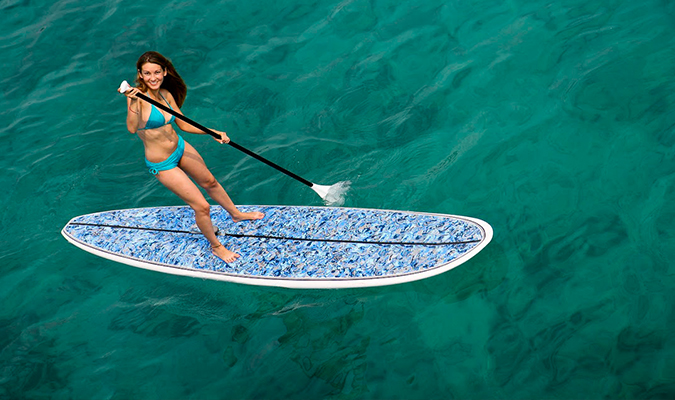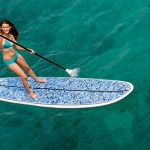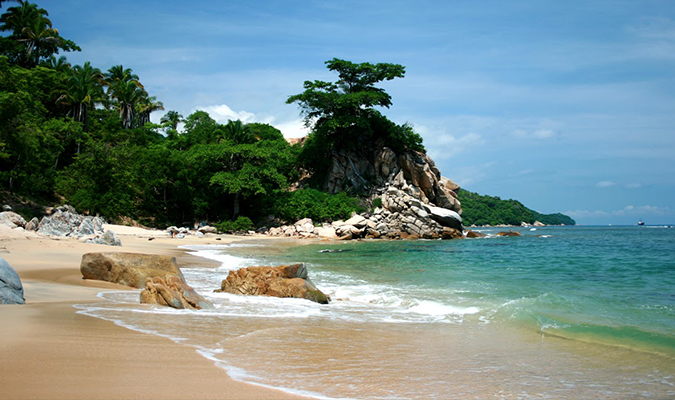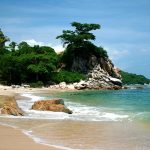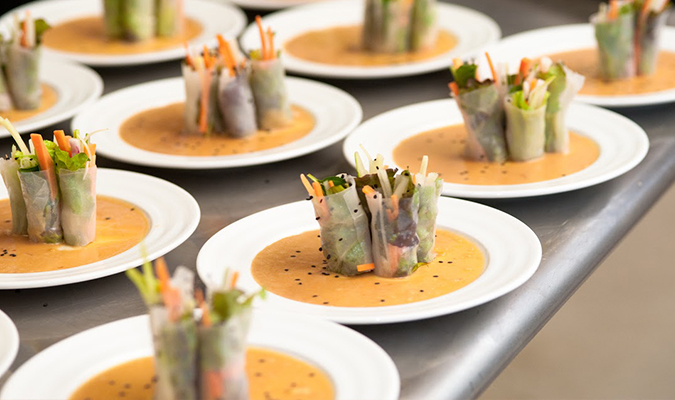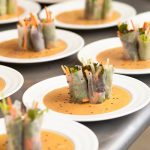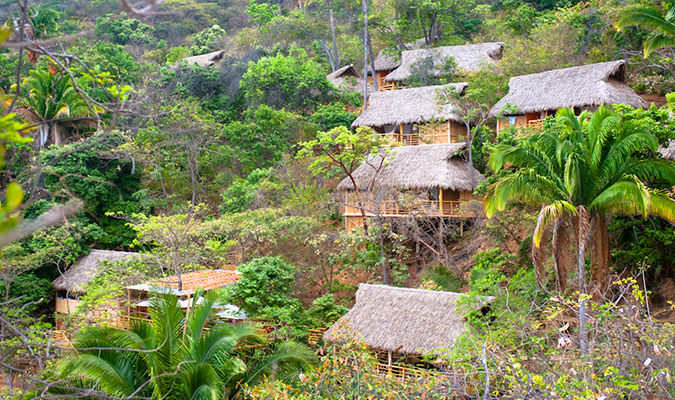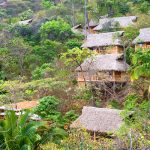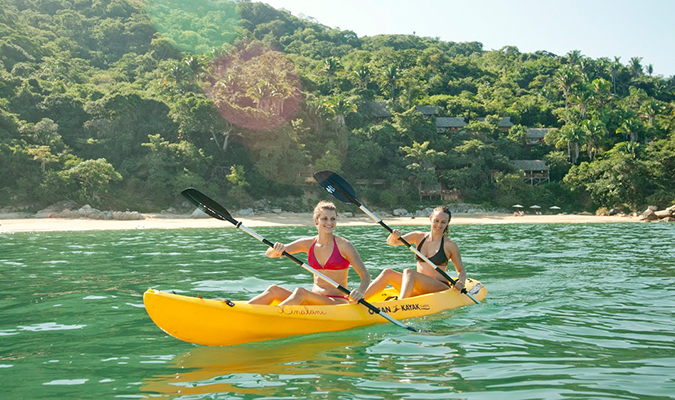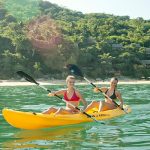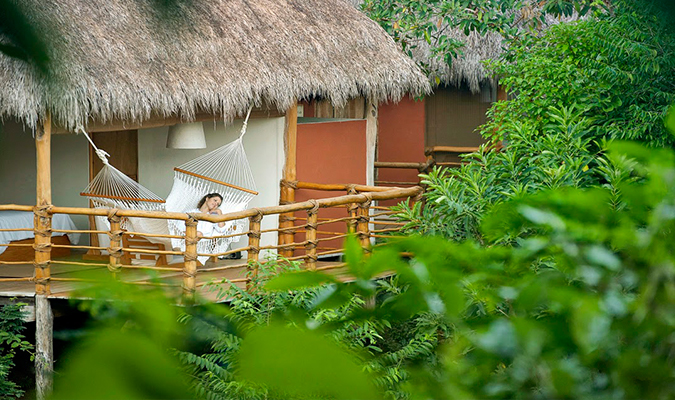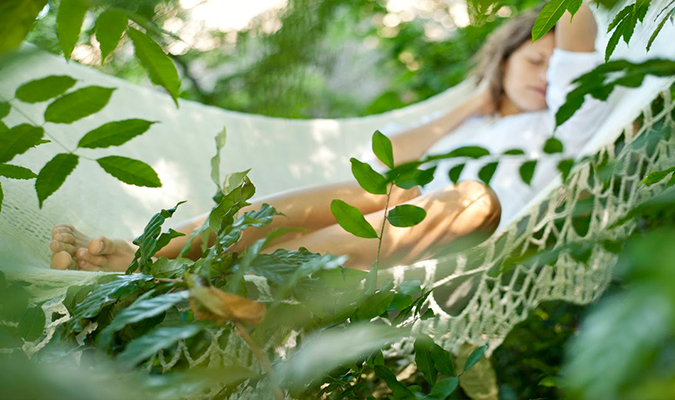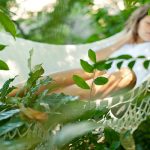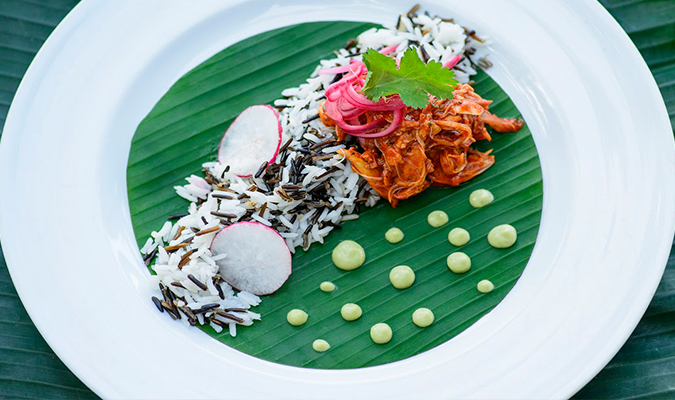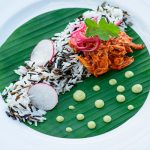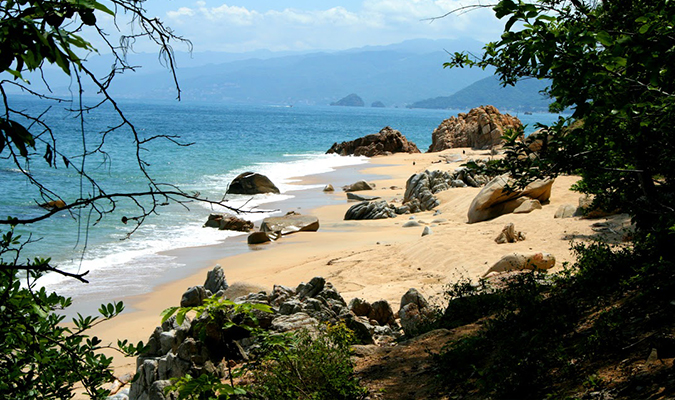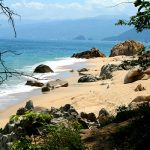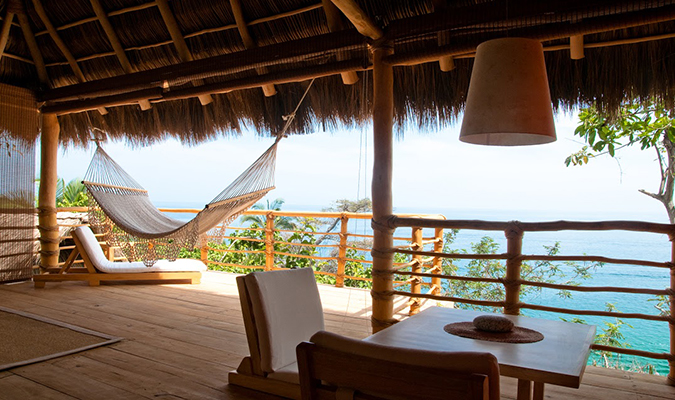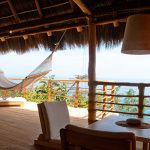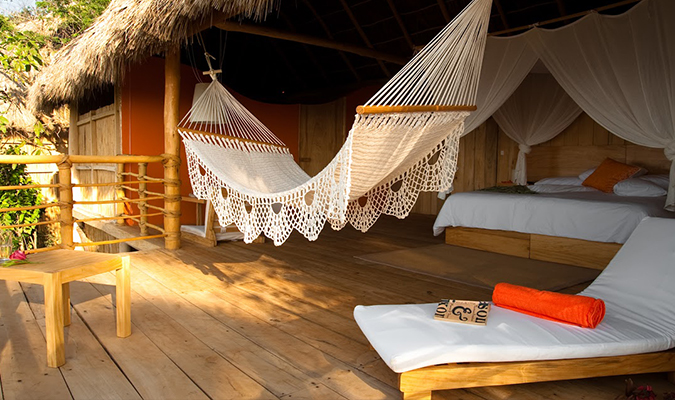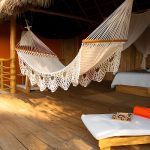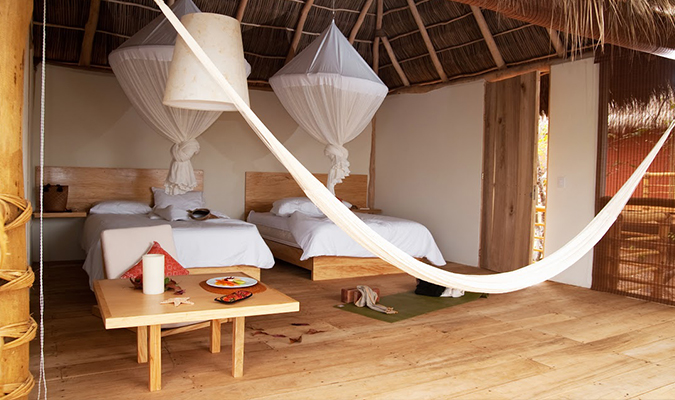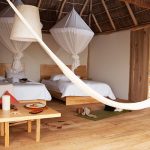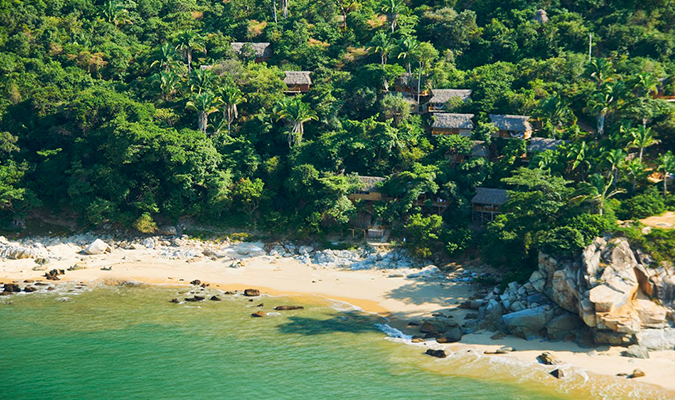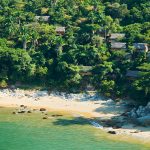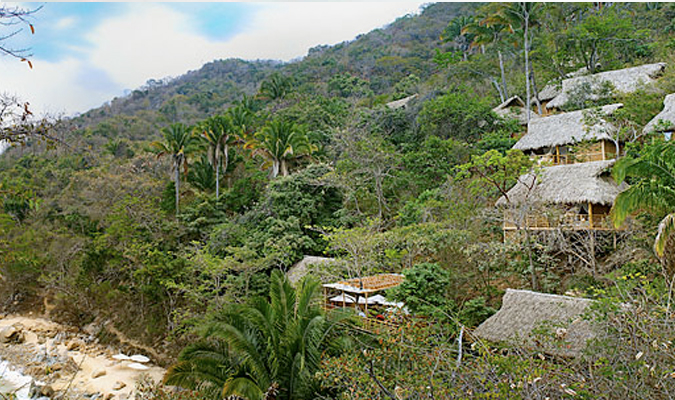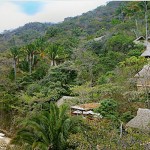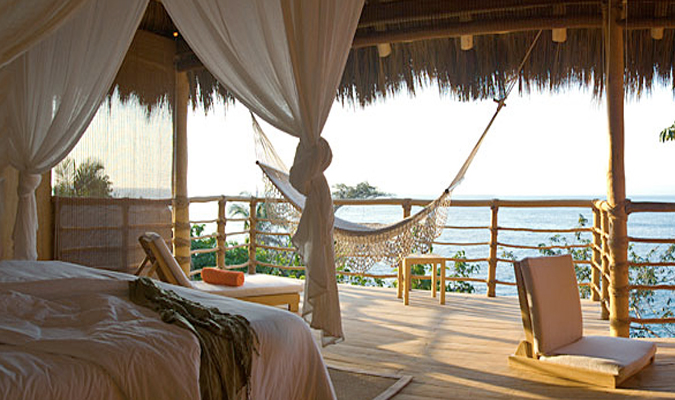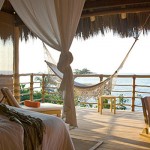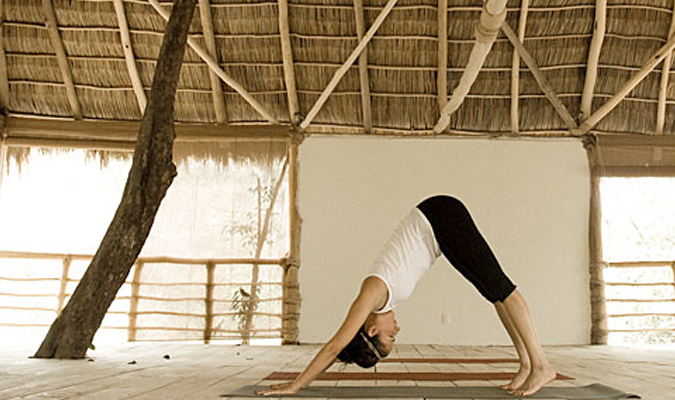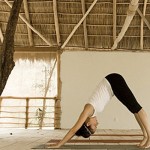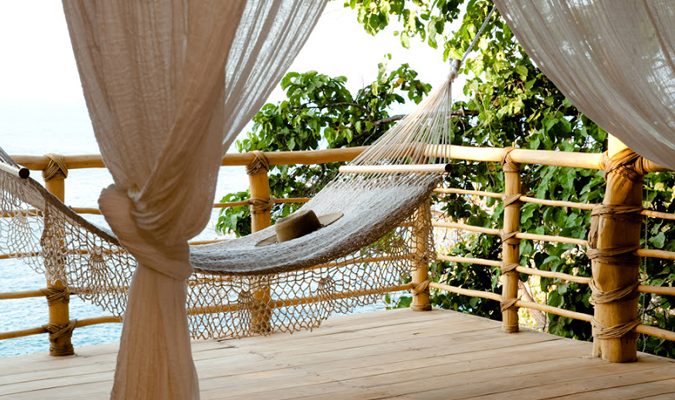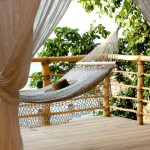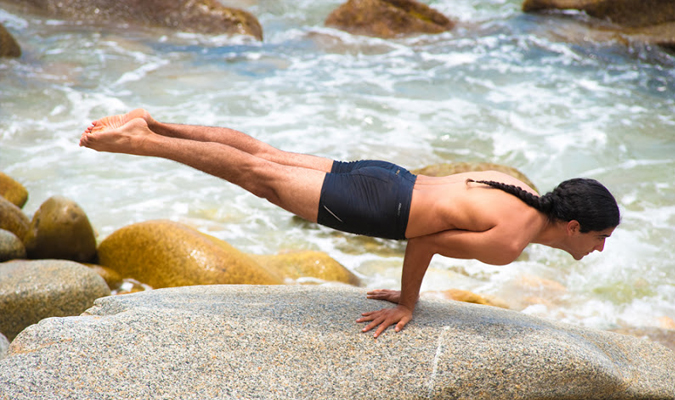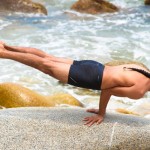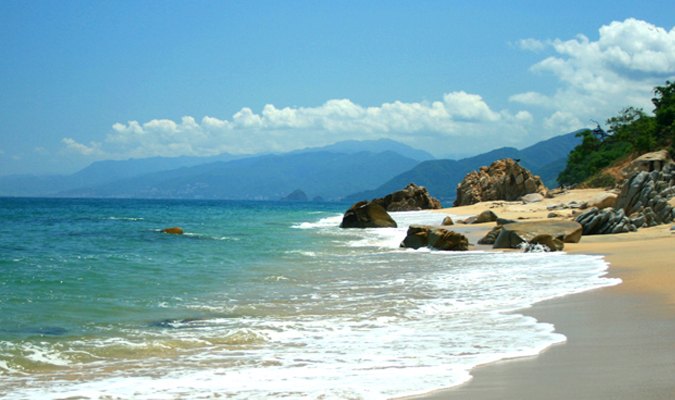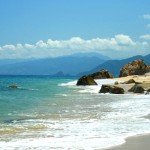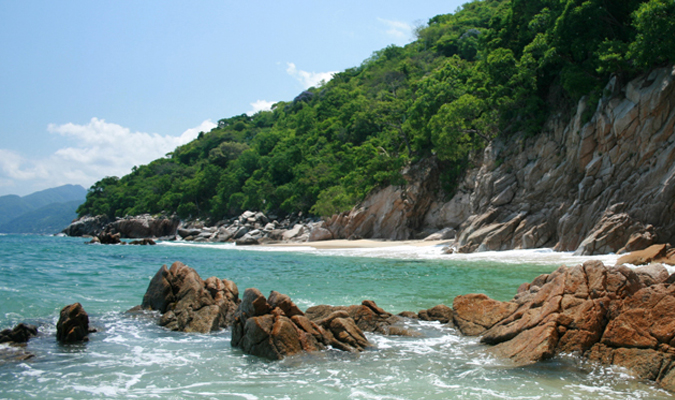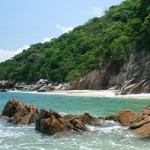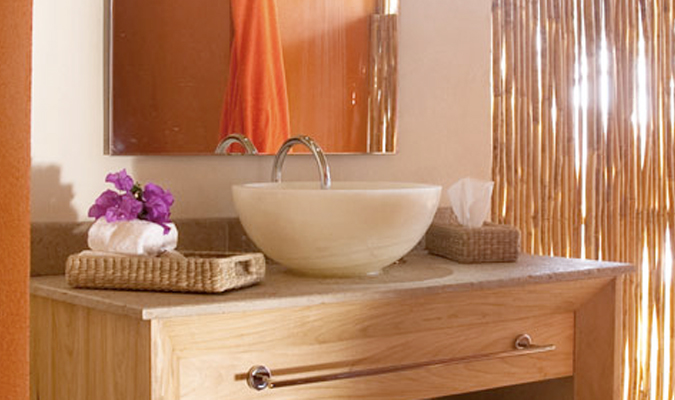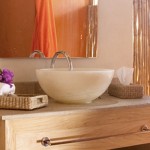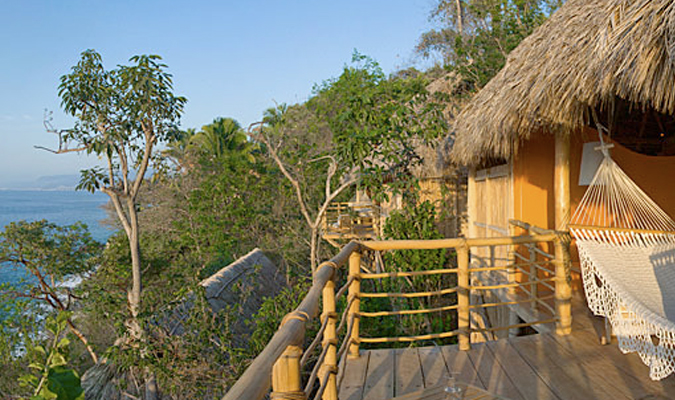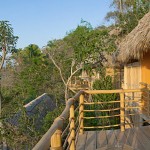 JM TIP
The rooms are open and overlook the ocean so bring earplugs if the sound of waves doesn't soothe you to sleep.

Private beach club
Dinig room
Yoga deck
Yoga equipment
Spa services
Eco-suites