OVERVIEW
ITINERARY DETAIL
DATES AND PRICES
Enjoy a romantic escape to Punta Mita, spending eight, dreamy days on the beautiful Pacific Coast.
Experience the bliss and beauty of Mexico's Pacific coast with this amazing 8-day itinerary. With stays at beachfront Garza Blanca in Puerto Vallarta, and Punta Mita's idyllic Imanta, you'll get to know the best of the vibrant surroundings. Take a private yacht to an exclusive beach club hidden in paradise coves, and stroll Vallarta's classic cobblestone streets on warm evenings. You'll get to feel like a local, as you taste the thriving culinary scene in Vallarta's neighborhoods, and learn first hand about Mexican spirits and gastronomy in the laid-back surf town of Sayulita. Explore the waters of Banderas Bay with your naturalist guide, paddleboarding to the famous and secluded beach of Playa del Amor.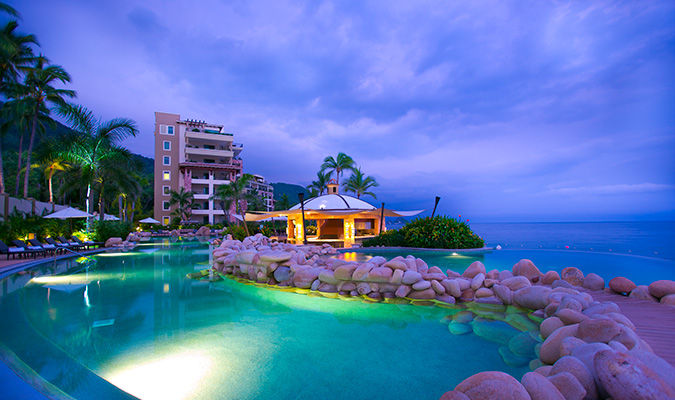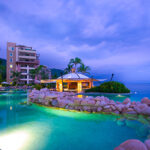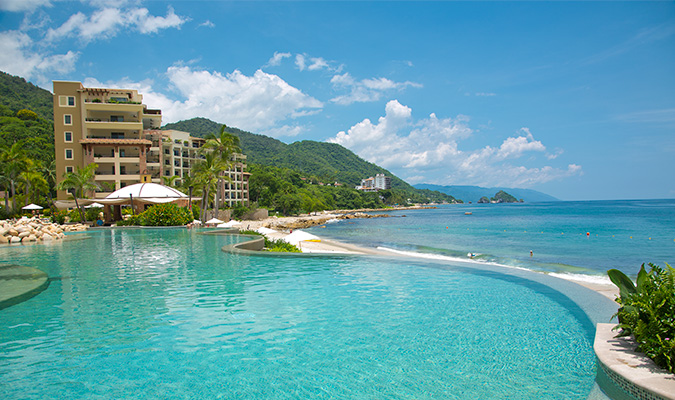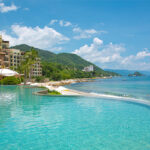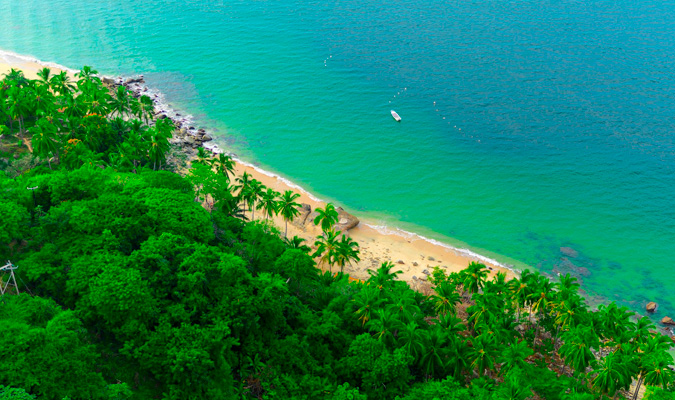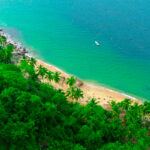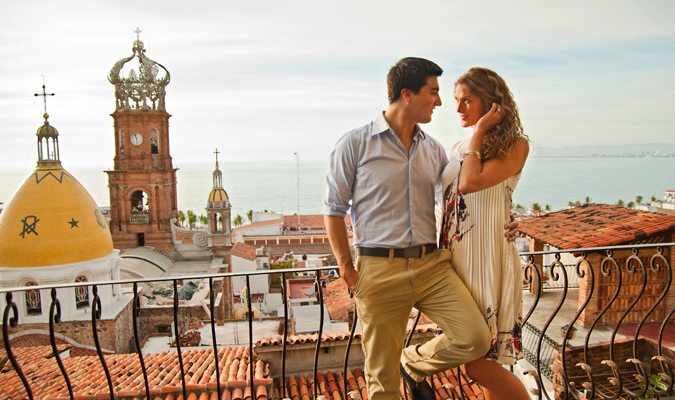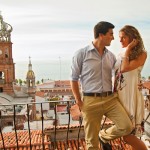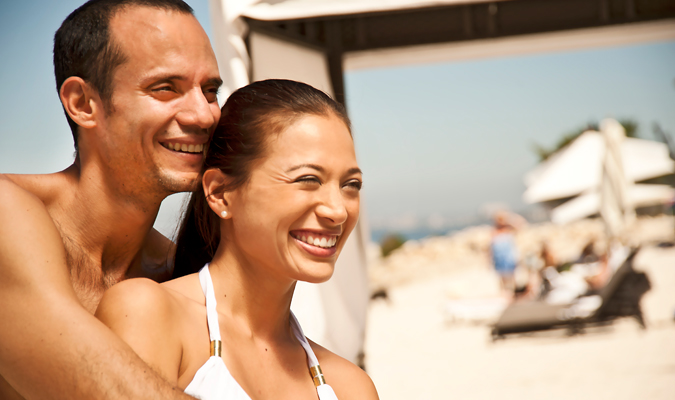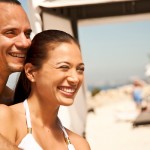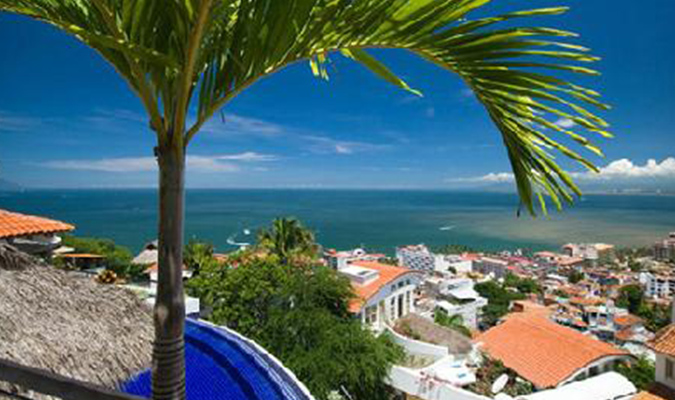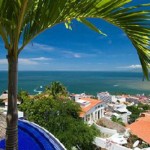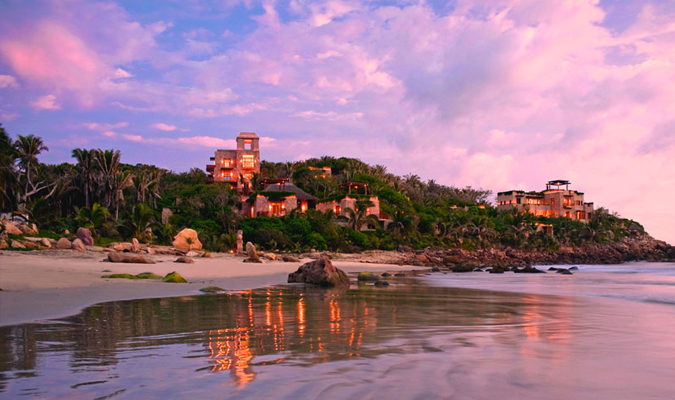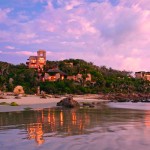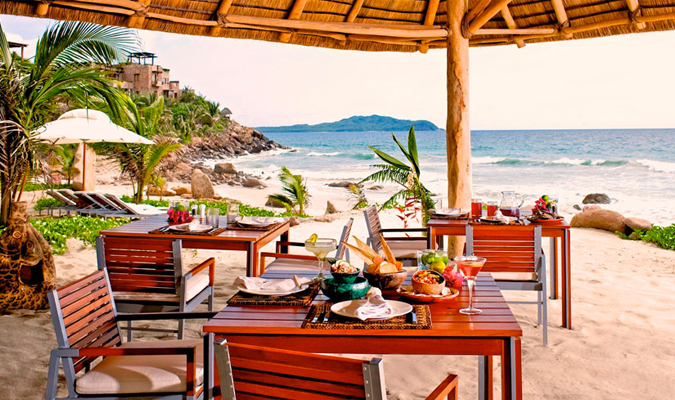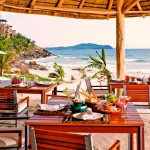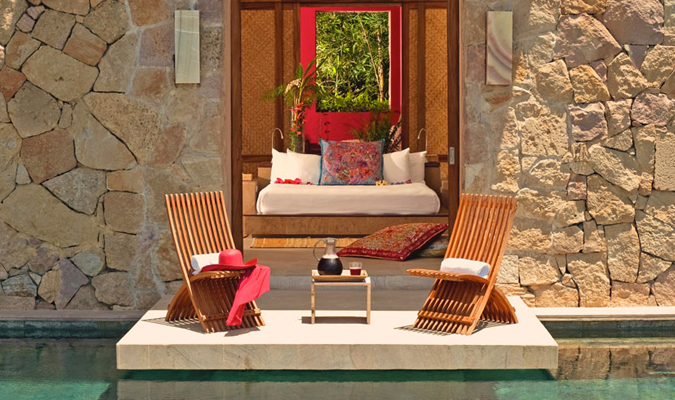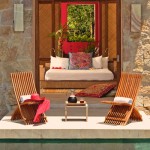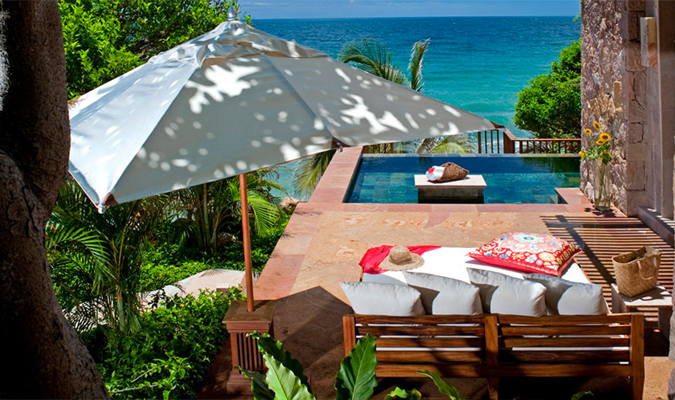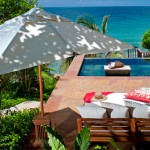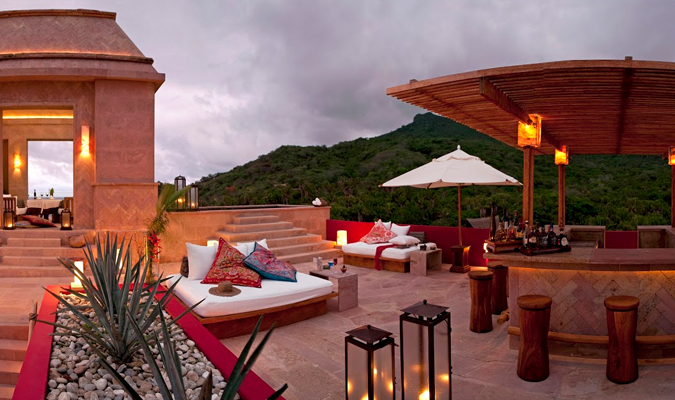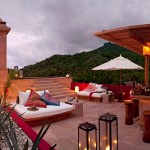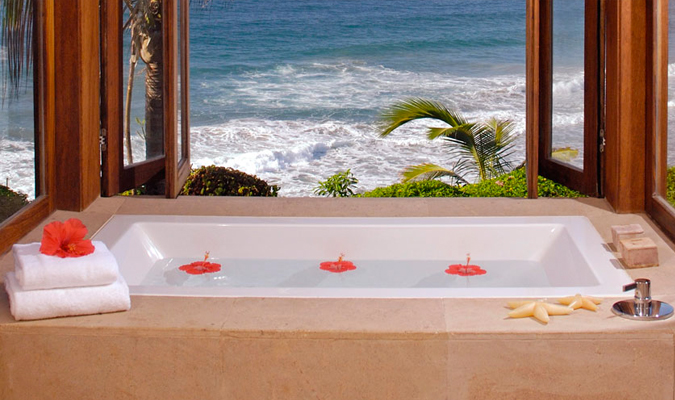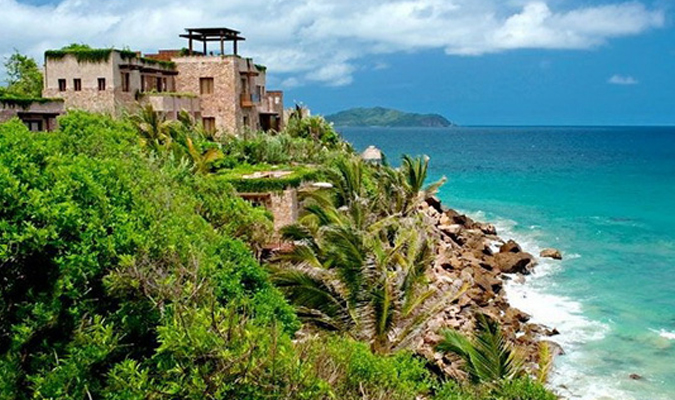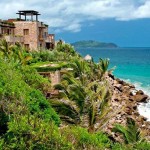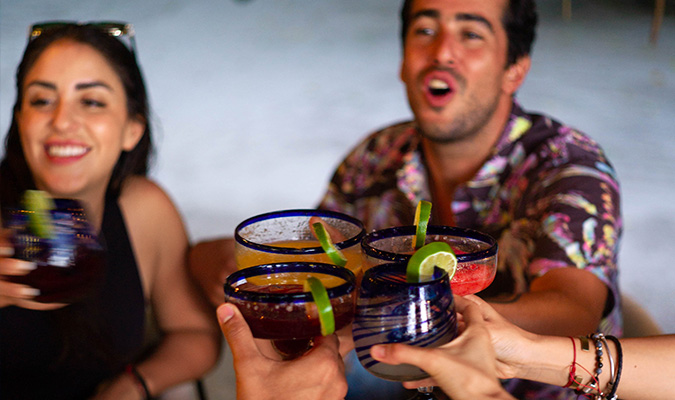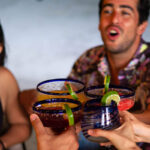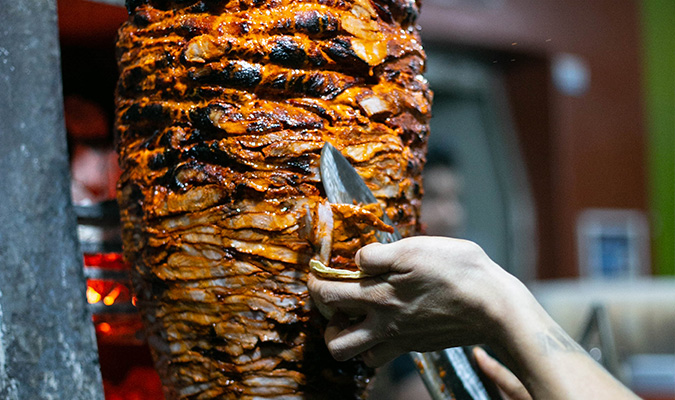 HIGHLIGHTS
Puerto Vallarta – Discover the romantic beach-side city of Puerto Vallarta, staying in a luxury boutique hotel and wandering its cobblestone streets
Sayulita – Visit the surfer town of Sayulita, exploring its many boutique shops and enjoying its bohemian vibe
Punta Mita – Stay at Imanta, one of Punta Mita's most exclusive resorts, and enjoy its seclusion and ultra-luxurious facilities
Hidden Beach – Visit the world-famous Hidden Beach, also known as Playa del Amor, for a romantic escape
Temazcal ceremony – Experience a pre-Hispanic healing ritual led by a shaman
Day 1: Arrive in Puerto Vallarta
After arriving at Puerto Vallarta airport, enjoy a private transfer to your hotel, Garza Blanca Preserve.
Later this evening you may enjoy dinner in town, Puerto Vallarta is one of Mexico's top culinary centers, offering a quite sophisticated food scene and a varied selection. Some of our favorite restaurants in the downtown area.
Overnight: Garza Blanca Preserve
Day 2: Private Yacht To Casitas Maraika Beach Club For Lunch
Head out of your stunning Puerto Vallarta accommodation to a modern marina located in Marina Vallarta. Your private adventure will take you across the Bay of Banderas, one of the world's largest bays, on a fully staffed, private Yacht. Your destination is a boat/hike-in-only, eco-chic, bohemian beach club on the southern coast of the bay.
A reserved and exclusive area on the beach awaits your arrival at the club where you'll listen to the DJ as you enjoy delicious food and drinks. As you cross the bay, enjoy views of Puerto Vallarta, sip on a drink and soak up the sun. Enjoy this exclusive adventure with just your group and an amazing day out.
Tonight's Dinner suggested on property at Blanca Blue – A oceanfront award-winning venue Blanca Blue is a contemporary gourmet restaurant dedicated to the ever-evolving culinary arts and latest trends in gastronomy.
Overnight: Garza Blanca Preserve
Day 3: Vallarta's Neighborhood Culinary Scene
Get to know the neighborhood of Versalles! This cute neighborhood has quickly become a hotspot for foodies in Vallarta, with restaurants that both locals and visitors alike are raving about.
To start the experience you'll be met by your personal guide at your hotel, before heading to the starting point together. Taste both traditional and modern Mexican cuisine as you relish the succulent flavors of the famous carnitas taco street stand, the ever so scrumptious chilaquiles at one of the most popular breakfast bistros, and the jaw-dropping pork belly tacos at a new trendy low-key spot. Get engrossed in the history, processes and ingredients that are so unique to these dishes.
This guided foodie walk allows you to get to know your way around the streets of Versalles and feel like a neighborhood local. With some of the tastiest eateries in the bay, you won't want to miss this insider experience. Simply sit back, relax, and let your taste buds do the work.
Upon conclusion, you'll be driven back to your hotel.
Overnight: Garza Blanca Preserve
Day 4: Private Transfer to Imanta Resort in Punta Mita
Today, your private driver will meet you at your hotel lobby and drive you to Imanta.
Suggested Evening Experience (not Included)
Romantic Dinner
Be received by a traditional "Nayarita" snail blower and an "ancient-drum" player that will guide you to a hidden location with panoramic views of the Pacific Ocean and the jungles of Sierra de Vallejo. Enjoy a Relais & Châteaux culinary experience with the most discreet and intuitive service at hand.
Overnight: Imanta
Day 5: Mexican Spirits and Foodie Private Adventure in Sayulita
Explore the 'Pueblo Mágico', Sayulita, with a locally guided gastronomic experience you won't forget. Your guide will meet you at your hotel to head out to the starting point together.
On this culinary outing, you'll be taken to several of Sayulita's top food and drink spots, as taste and learn about Mexico's traditional cuisine and spirits.
Enjoy the unmissable opportunity to try the best Tequilas, Mezcals and Raicillas in town, both pure and in cocktail form. You'll get to know the distinctive and unique tastes of each of these native Mexican agave spirits, as well as learn about their origins and distillery processes.
After this experience, you'll be able to order with confidence in future culinary adventures and discern your Mexican liquors like a pro. Get ready to walk into any restaurant, bar or food stand feeling like a local!
Home to some of the most exciting plates and drinks Mexico has to offer, Sayulita is a gastronomic experience you won't want to miss.
Upon conclusion, you'll be driven back to your hotel.
Suggested Afternoon Experience (not Included)
Spa Treatment – Couples massage:
Imanta is a relaxing retreat and the whole resort is meant to be your spa. This evening you may want to enjoy a couples massage in the comfort of your suite or in one of the jungle, beach or Observatorio locations.
Overnight: Imanta
Day 6: Private Experience to Marietas Island (Playa del Amor)
Join us to explore the best snorkeling adventure in Punta Mita as you discover the Marietas Islands, a paradise in the Mexican Pacific. Our naturalist guides will take you to know the reefs and wildlife that inhabits them, exploring the incredible caves while you paddle boarding for a perfect combination of adventure. Tropical fish, wild dolphins, turtles, stingrays and our winter visits humpback whales.
Suggested Afternoon Temazcal Bath (not included)
This afternoon back to Imanta you may want to enjoy a Temazcal Bath (sweat lodge) to experience the ancient "Mexica" tradition of a Temazcal Bath where the "Temazcal Lady" and two hot-stone carrier assistants greet you at the site and offer herbal tea or water to hydrate your body before starting the ceremony. The site, already prepared with a fire pit that heats volcanic stones that will be used in the bath. Clay containers with aromatic and healing herbs in water are poured on the red hot volcanic stones creating a hot steam that will detox and rejuvenate your body, allowing bathers to be re-born into the world from the womb of Mother Earth. The perfect way to end a Blissful Escape to Punta Mita!
Overnight: Imanta
Day 7: Day at Leisure
Today is yours to enjoy at leisure the pristine white-sand beaches and the beautiful property. Or optional activities (not included) may be arranged such as:
Welcome the day with a private yoga class at the Observatory (not included), which features 360-degree views of the Pacific Ocean and the lush jungle of the Sierra de Vallejo, to inspire and restore
Followed by a Private Hike to Monkey Mountain, Private Hike To Monkey Mountain. Walk the mountain of the Sierra de Vallejo on foot, while exploring the canyons, cliffs, wildlife and lush jungle landscape.
Overnight: Imanta
Day 8: Departure day
Depart the beautiful Pacific Coast by private transfer to the local international airport in Puerto Vallarta.
Dates
Our trips are fully customized, allowing us to build your itinerary for any time of the year.
Prices
Our custom-tailored journeys start from $1,000 USD per day for two travelers. Contact us today to discuss your travel desires and design a personalized proposal with exact pricing.
Please note, our pricing guideline is a starting from price and is not necessarily applicable to the suggested hotels contained within the suggested itineraries on this website. Itineraries are customized prior to final pricing.