OVERVIEW
ITINERARY DETAIL
DATES AND PRICES
Experience an enriching, ultra-lavish summer in the Yucatán Peninsula with Journey Mexico and Nizuc Resort & Spa. 
We´ve designed this eight-day sample itinerary as an inspirational starting point to explore the treasures of the Yucatán while enjoying luxurious rejuvenation at an elegant beachfront resort. Immerse yourself in rich historical heritage, breathtaking natural wonders, and unforgettable dining experiences at Nizuc´s six world-class restaurants.  

Explore captivating Mayan cities like Chichén Itzá and Uxmal, admire colonial mansions in Mérida City, and step into the past at a traditional henequin hacienda. Connect with the grandeur of nature swimming alongside magnificent whale sharks and jumping into the ancient freshwater cenotes, before relaxing with a treatment at Nizuc´s indulgent spa. 

Let us know how we can personalize this sample itinerary to create your dream trip with Journey Mexico and Nizuc!
Note: The experiences in this itinerary were carefully selected to provide beach alternatives as sargassum may be present during the summer months.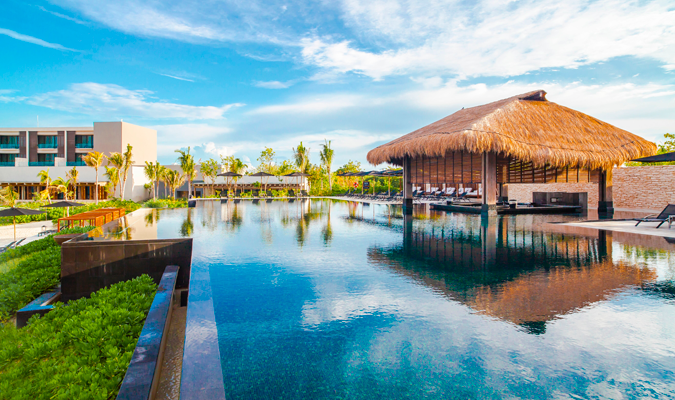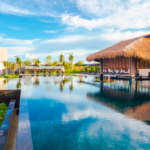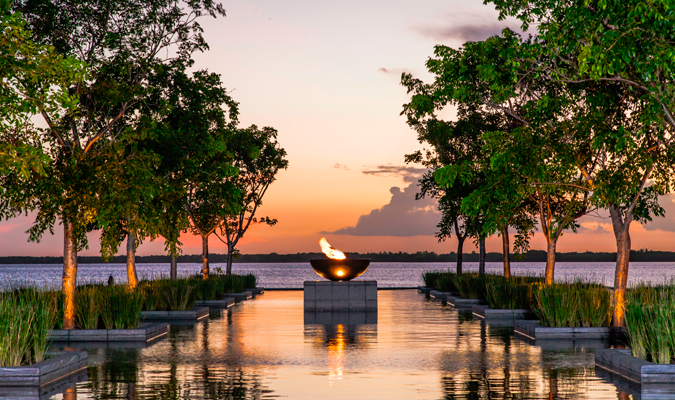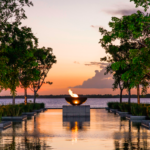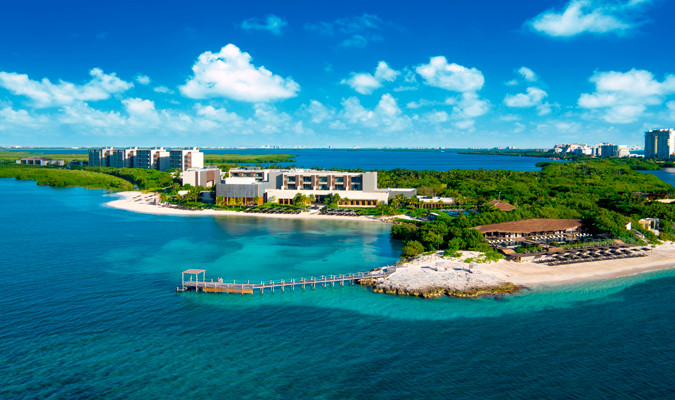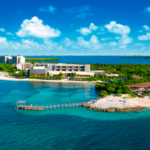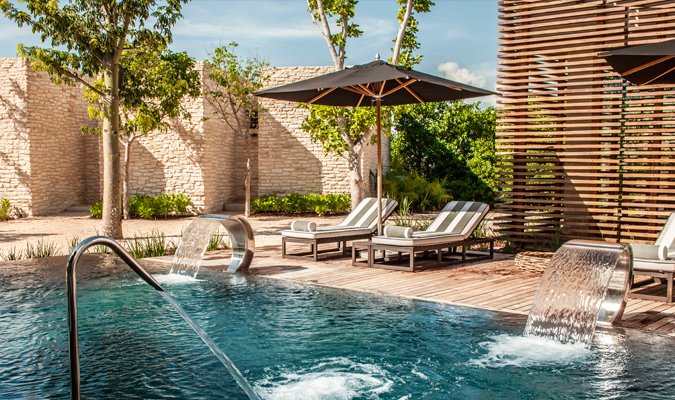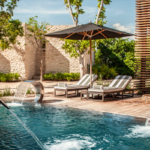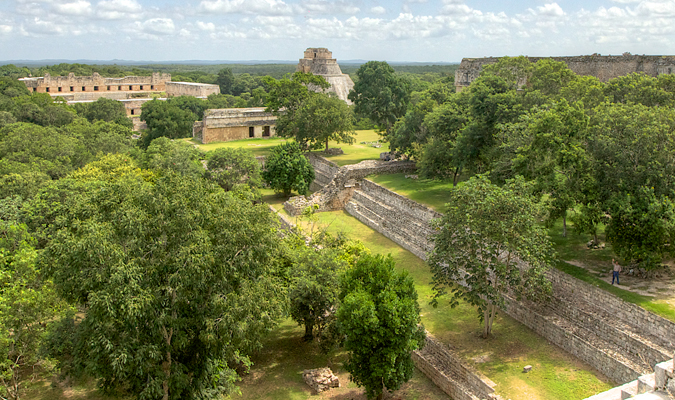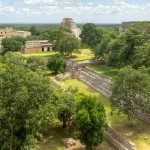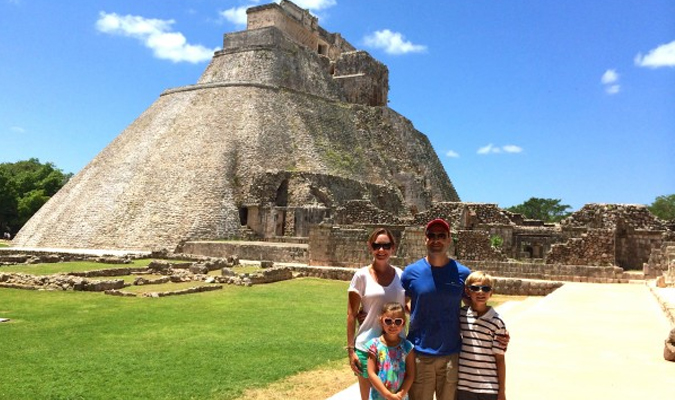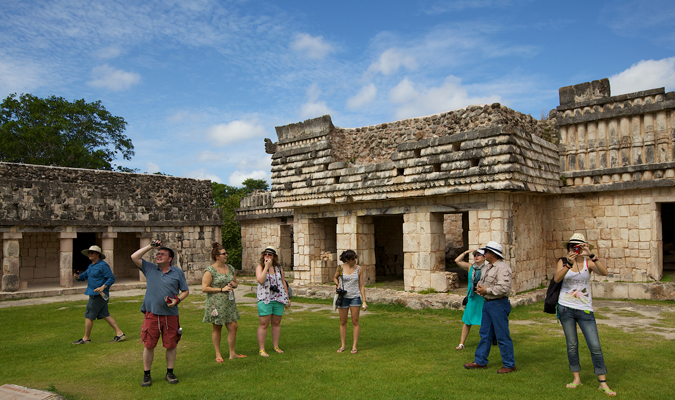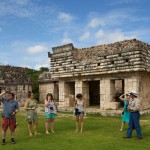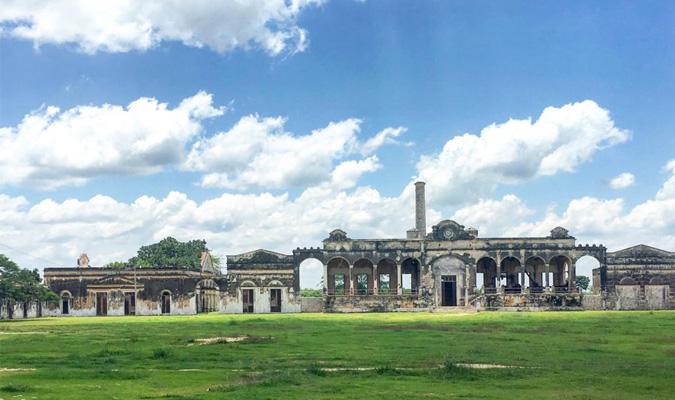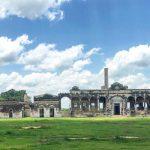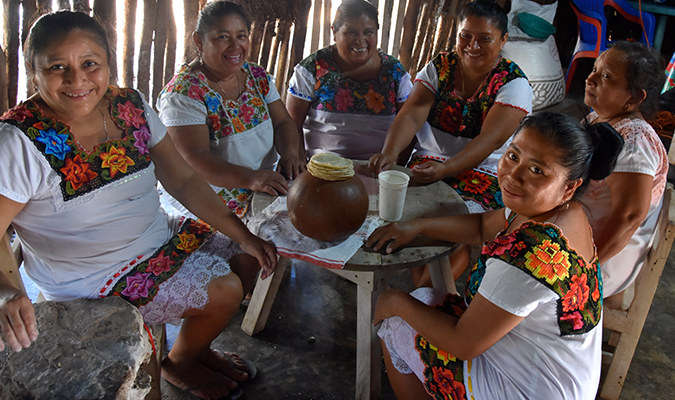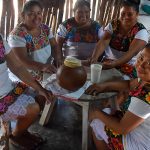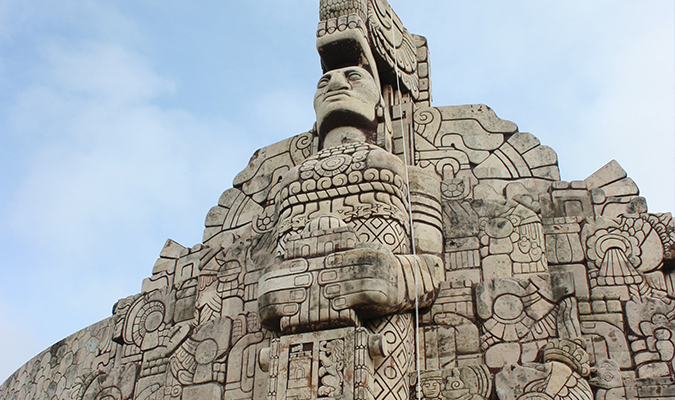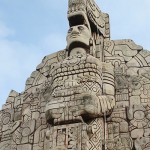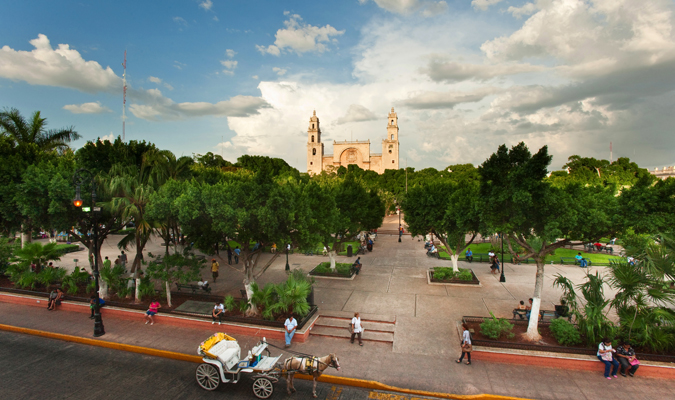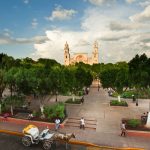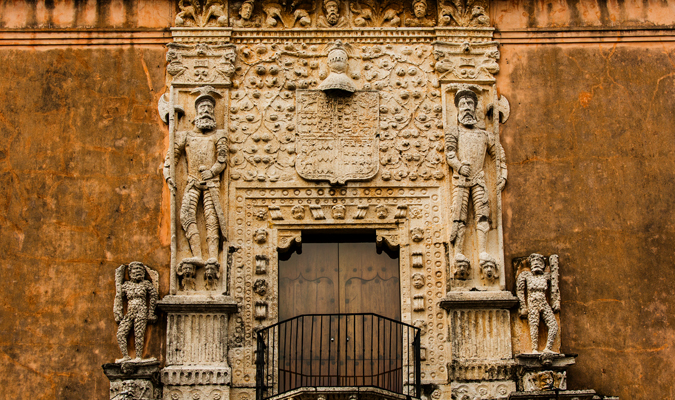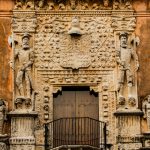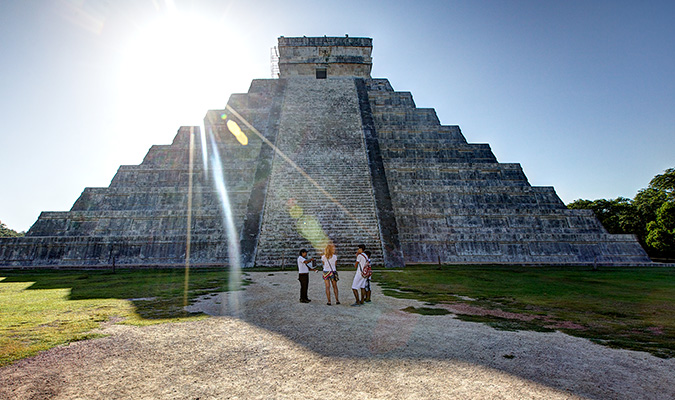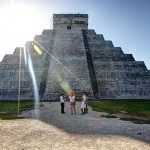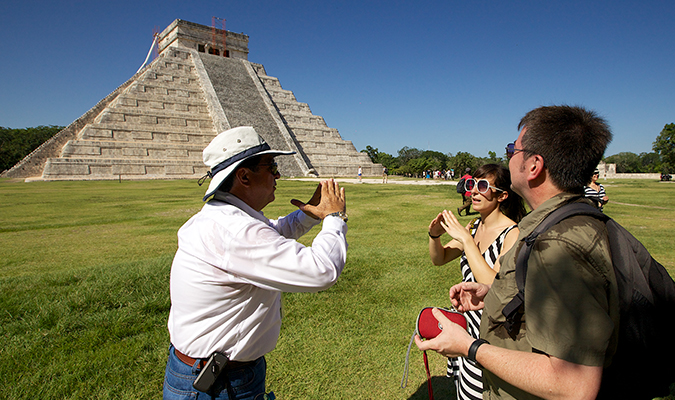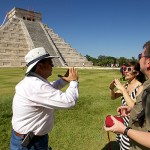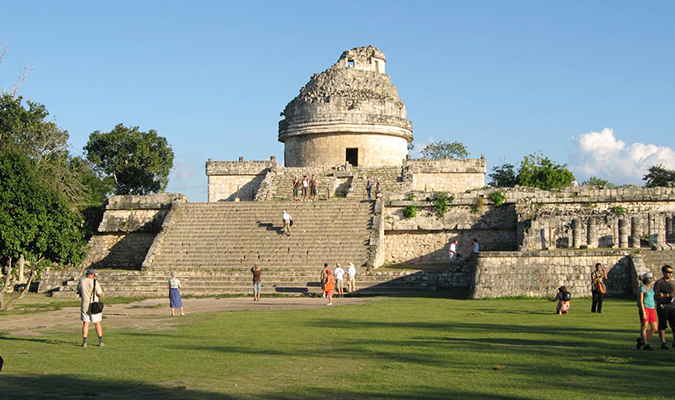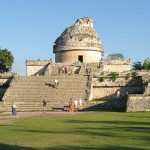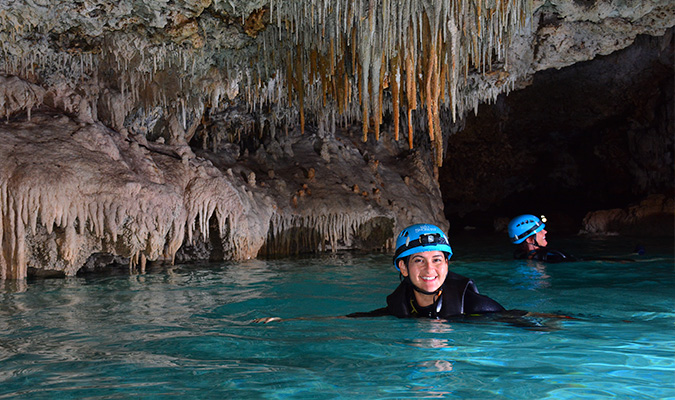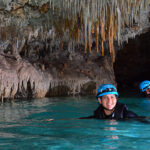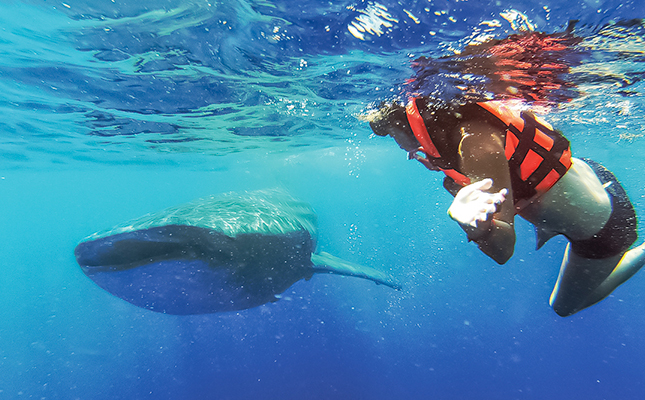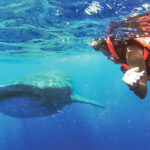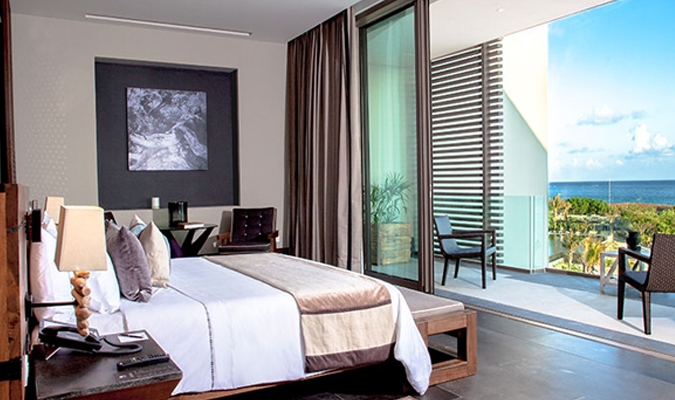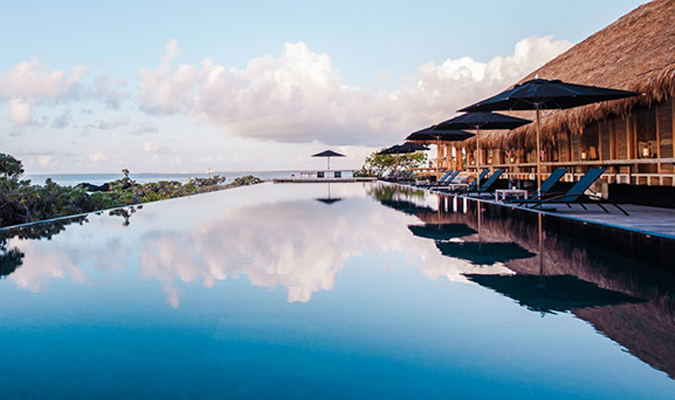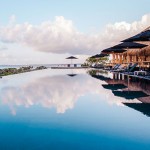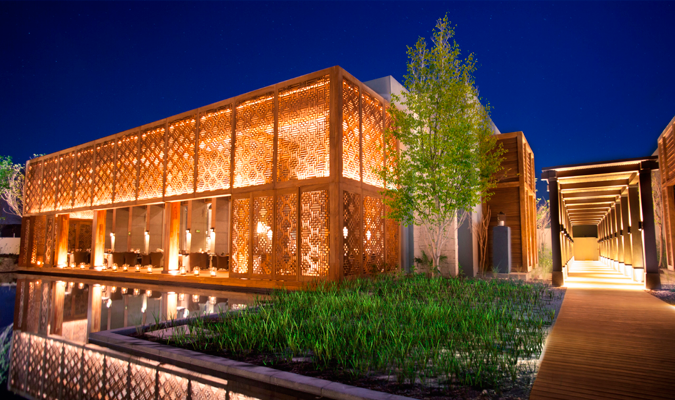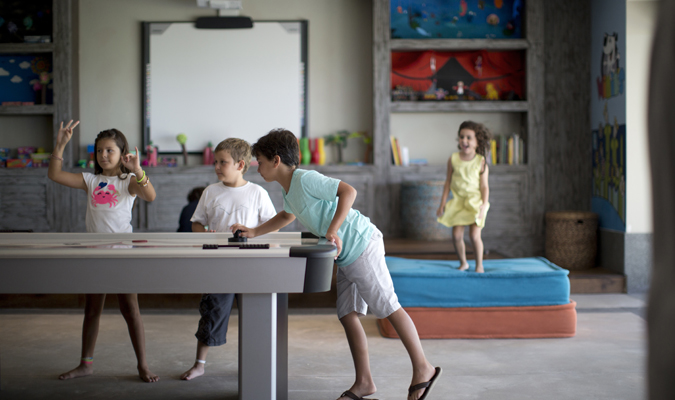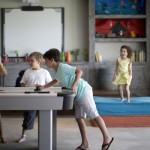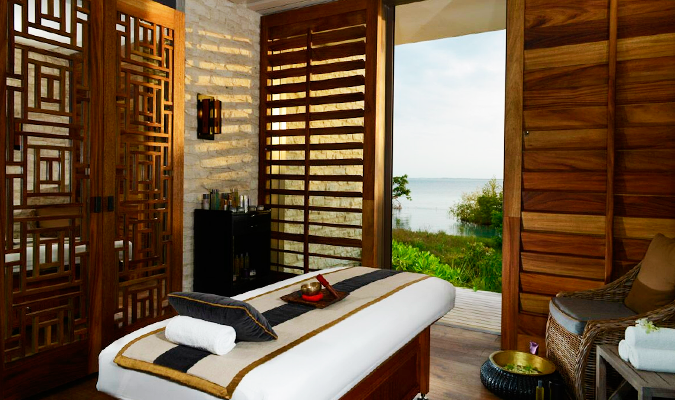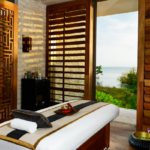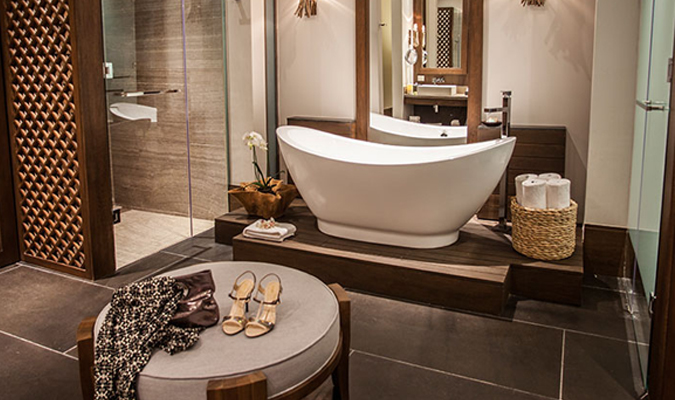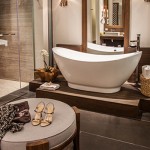 HIGHLIGHTS
3N Yucatán Peninsula – Enjoy 3 nights in the Yucatán Peninsula, with your home base being either a boutique hotel in Mérida or a hacienda just outside town. 
1N Chichen Itzá – Sleep one night right by Chichen Itzá archeological zone and beat tomorrow´s tourist buses with an early morning visit.
5N Riviera Cancun – A mix of adventure and relaxation awaits on your last 5 nights, with Nizuc Resort & Spa as your hotel. 
Nizuc Resort & Spa – Enjoy Nizuc's world-class culinary offerings, let the little ones have a fabulous time at Winik's Kids´ Club, and let it all go at Nizuc's Spa by ESPA.
Archaeological Sites – Visit two UNESCO World Heritage Sites, Chichen Itza and Uxmal, to witness some of the Mayan world´s most impressive architecture.
Haciendas & Cenotes –  A socially conscious cultural exchange to understand Mayan Horticulture and enjoy an intimate cooking session. visit to the Yucatán Peninsula is not complete with a stop at a hacienda or cenote!
Granada Community Experience – A socially conscious cultural exchange to understand Mayan Horticulture and also enjoy a cooking session.
Merida – Discover the lively capital of Yucatán state, a charming colonial city filled with markets, squares, and a bustling commercial center.
Rio Secreto – Enjoy an underground adventure exploring Río Secreto, an underground river cave system, considered by the Mayans to be the entrance to the underworld.
Whale Sharks – Traverse the Caribbean Sea near Isla Mujeres to swim with whale sharks, the gentle giants of the ocean.
CUSTOMIZE
Feeling Creative?
You can customize this itinerary by adding or removing the tours and activities. Go to our Online Journey Builder to start customizing this itinerary
Day 1: Arrival to Merida, Yucatan Peninsula
Your private driver will meet you at the airport and you will be driven to your hotel in or around Merida. We recommend you arrive to either airport: MID (Merida) or CUN (Cancun)
Overnight: Merida or a nearby hacienda
Day 2: Explore Yucatan's Haciendas, Cenotes & Uxmal Archaeological Site
This full-day experience is ideal for history enthusiasts, adventurers and water lovers! Accompanied by your private guide, you'll get to explore a traditional hacienda, swim at a cenote, and discover the Uxmal archaeological site.
First stop is Hacienda Yaxcopoil – this Yucatecan henequin plantation dates back to the 17th century and was once considered one of the most important rural estates in the area due to its size and magnificence.  Adventure continues with an exploration of Cenote Peba,  where you can take a refreshing swim and admire the beauty of nature's work. Cenotes are natural wonders that can be found across the Yucatán and make for truly unique swimming spots. To finish the day, visit the ancient Mayan city of Uxmal, now an archaeological site. See the Pyramid of the Magician, a grand rounded pyramid, and learn about the fascinating myths surrounding it as you traverse the grounds with your guide. Upon conclusion, you'll be driven back to your hotel.
Overnight: Merida or a nearby hacienda
Day 3: Granada Community Experience – Mayan Horticulture
Learn firsthand about the horticulture practices of present-day Mayan communities and help to make a traditional meal with ancient cooking techniques. In Granada, a group of Mayan women cultivate and tend their gardens daily as an important source of nutrition for their communities. Depending on the season, you can sow seeds or harvest vegetables, enjoying contact with the earth. You´ll also get to make fresh tortillas in the Yucatán style, prepared with corn that´s grown organically. You will also learn to cook typical appetizers and 'cochinita pibil', a quintessential Yucatecan Mayan dish that dates to pre-Hispanic times. To round out the experience, take your creation out of the pib before savoring its delicious flavors with your hosts. After saying your goodbyes, you´ll be privately driven back to your hotel.
Overnight: Merida or a nearby hacienda
Day 4: A Taste of Merida + Sightseeing – Culture, Market & Flavors
Discover Merida's emblematic cultural highlights and gastronomic treasures as you explore the city's ornate streets, vibrant markets, and favorite traditional eateries. Enjoy a delicious taco sampling at a locally famous taqueria offering over 30 traditional Yucatecan stews to try wrapped in fresh tortillas. Explore a couple of buzzing local markets filled with seasonal fruits and vegetables, sombrero stalls, handmade hammocks and religious articles. Sample traditional regional dishes at Mercado Lucas de Gálvaz and peek into the tortilla factory to see a staple of Mexican cuisine in the making. Visit the Santiago neighborhood's local market where you'll get to taste dishes like ´cochinita pibil´ and ´el lechón´, prepared using a Mayan pit-style oven that's made in the ground.
During this culinary adventure, admire the historical center's colonial style architecture, grand building facades, and vivid colors. The main city square plays host to Yucatán style buildings, where you'll explore the most important highlights including the oldest cathedral in Mexico, and the Government House with paintings by Fernando Castro. Head to Los Trompos, an authentic local gem serving up Mexican Tacos and artisanal beer, before rounding out the experience on the elegant Paseo de Montejo Avenue to try a traditional candy and sorbet shop that is over 100 years old, serving tangy sorbet and refreshing champola, a classic frozen drink made from milk and fresh fruit. Upon conclusion, you´ll be driven to your hotel just outside Chichen Itza.
Overnight: near Chichen Itza
Day 5: Early Morning Chichen Itza Archaeological Site  to Cancun
Visit Mexico's most well-known archeological site, Chichen Itzá on this full-day experience. Visiting the Temple of the Warriors, the ball court, and the sacred cenote (sinkhole), you will learn all about Maya cosmology, religion and the dualism of life and death from your expert guide. Visiting the 'Castillo' or Pyramid of Kukulkan, you will discover the ingenious architecture that results in a figure of a snake descending and ascending its steps during the equinox. After exploring the site your driver will take to Cancun  at arrival you will settle into your lovely hotel to enjoy rest of evening at leisure.
Optional Suggested Evening Experience on Property: Dinner at Ramona
A contemporary interpretation of traditional Mexican cuisine served in a spectacular setting, overlooking the beach. Ramona explores Mexico's varied culinary tradition and stimulates your tastebuds with local produce and spices. The result is a modern version of authentic regional cuisine.
Overnight: Nizuc Resort & Spa
Day 6: Rio Secreto Private Experience
On this private, full day expedition, you'll explore Río Secreto, a natural reserve and ancient cave and cenote system that was hidden for hundreds of years. The day starts with an adventure on mountain bikes, riding through a jungle trail (1.5 km) full of vegetation. Learn about the local flora and fauna from your guide as you make your way towards the underground cave system. Once you arrive to the first dry cave you'll continue on foot (1.5 to 2 hours), walking between light and shadows as incredible rock formations reveal themselves. After recharging with a light lunch at a jungle camp, it's time to walk/swim (up to 2hours) through a semi-flooded cave system. Admire stalactites and stalagmites reflected in crystal-clear water as you take in this surreally beautiful environment. Round out the experience with some traditional Mexican dishes back at base camp, before being privately driven back to your
hotel.
Optional Suggested Evening Experience on Property: Wellness Treatment at Nizuc Spa by ESPA
At the spa, you can choose from a variety of massages and hydrotherapy treatments. Indulge in relaxing deep relaxation massages or experience the rejuvenating benefits of hydro-massage and whirlpool baths. The skilled therapists will tailor the treatments to your needs, providing a tranquil and nurturing experience. Don't forget to reserve your spot!
Overnight: Nizuc Resort & Spa
Day 7: Day at Leisure at Nizuc OR Whale Shark Expedition
Today you may choose to stay at the resort to enjoy some rest and relaxation. Nizuc features 5 restaurants, 2 bars, several pools, and a kids club. They also have Nizuc Spa by Espa, a fitness center, and a program of activities to choose from that include snorkeling and kayak, paddle boarding, and paddle yoga.
For those who who want to pump a little more adrenaline into their trip, the summer is the chance to swim with the majestic whale shark, the largest fish in the world! It's an early start for this tour as your private driver will take you from Nizuc to the Puerto Juárez Marina, where you´ll head out by boat to the natural migration route of the whale sharks. As you search for these gentle giants, learn about their behavior and migration patterns from your guide. Baby whale sharks grow from approximately 50cm and can reach a size of between 15 to 18 meters! Slide into the water following your guide's instruction and snorkel alongside these fantastic creatures, taking in their size, grace and beauty.
Optional Suggested Evening Experience on Property: Private Dinner at Nizuc and Cuban Jazz
Make your last night at Nizuc truly special with an intimate and romantic dinner designed exclusively for you. Experience the magic of a private setting where you and your loved ones can enjoy a memorable evening together. After dinner,  enjoy live Cuban jazz at the Havana Lounge and let the rhythm and soul set the mood for the evening.
Overnight: Nizuc Resort & Spa
Day 8: Departure Day
Enjoy a private transfer from Nizuc Resort & Spa to Cancun International Airport for return flights home.
Dates
Our trips are fully customized, allowing us to build your itinerary for any time of the year.
Prices
Our custom-tailored journey starts from $1,800 USD per day for two travelers in beach destinations. Contact us today to discuss your travel desires and design a personalized proposal with exact pricing. Suggested/Optional activities are not included in the quote.
Please note, our pricing guideline is a starting from price and is not necessarily applicable to the suggested hotels contained within the suggested itineraries on this web site. Itineraries are customized prior to final pricing.