In case you haven't heard yet,  San Miguel de Allende in Guanajuato is the place to be right now. Set in Mexico's Colonial Heartland,  the quaint UNESCO World Heritage City is a thriving center for art, culture, and history. The streets are composed of well-preserved buildings that have become home to various art institutions and galleries over the past 60 years and beautiful cathedrals and restaurants serve as the perfect backdrop for the many live music and arts events that visitors are likely to encounter.
With that said, it comes as no surprise that readers of Condé Nast Traveler selected San Miguel Allende as the number one city in the world for 2013 (up 10 spots from last year). The magazine said that this year's 26th Annual Readers' Choice Awards was the most comprehensive ever with 1.3 million votes! Budapest, Hungary and Florence, Italy were named the second and third spots respectively on the list.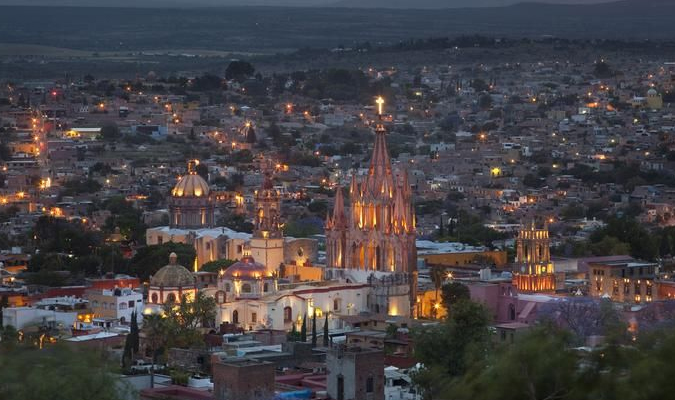 Conde Nast Traveler wrote, "San Miguel de Allende nabbed the No. 1 spot thanks to its 'great atmosphere, excellent restaurants, culture and ambiance galore.' The 'lack of street lights and billboard's makes the region romantically and historically beautiful, and the city itself offers a 'traditional feeling of a small town in the heart of Mexico'." "An amazing place to be." To view the whole list, click here.
For more information on San  Miguel de Allende and how you can visit the best city in the world, see the following links: