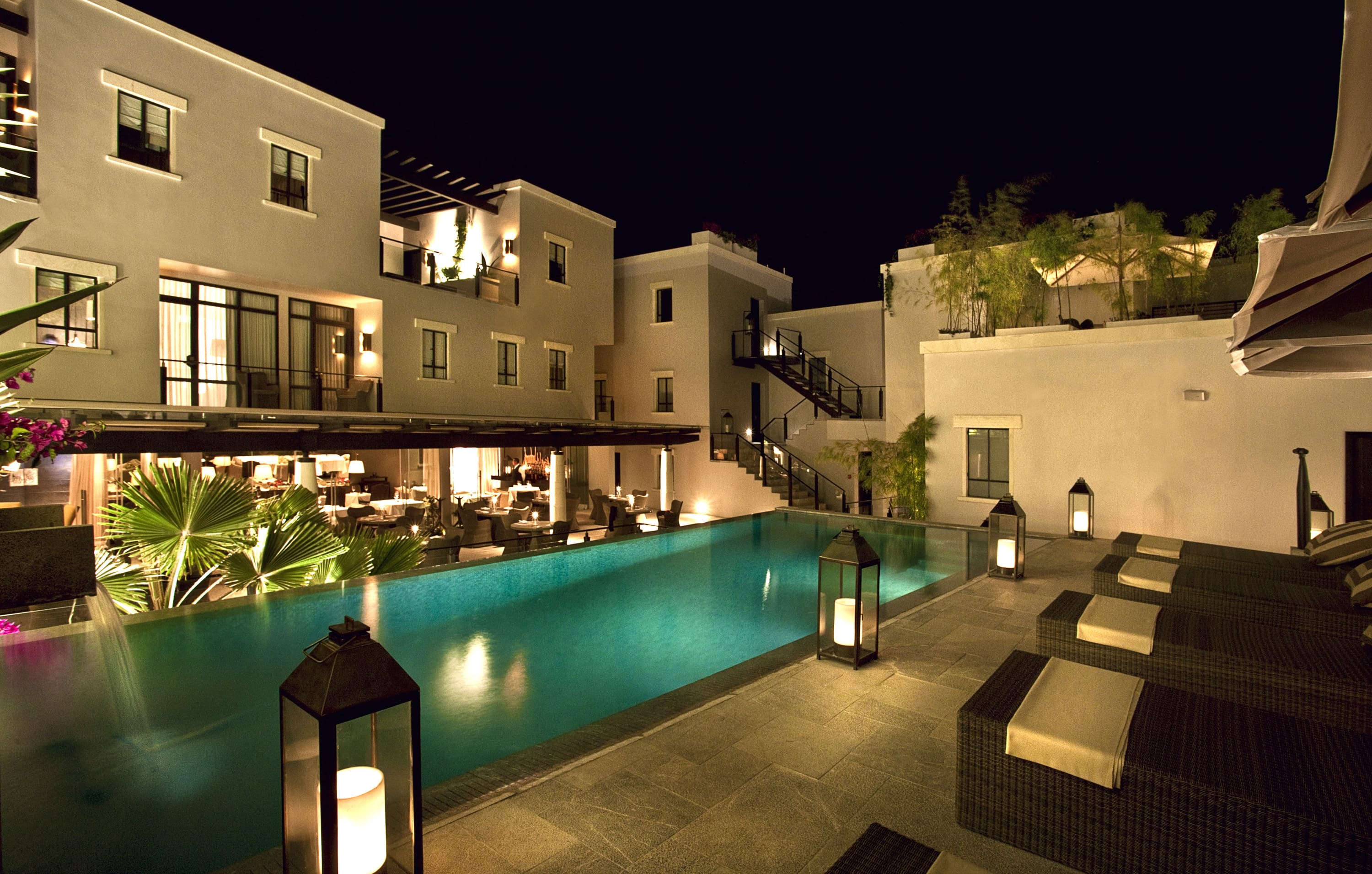 Hotel Matilda and Mexico's most recognized chef, Enrique Olvera, have entered into a partnership that brings his internationally acclaimed culinary skills and techniques to the hotel to create a world-class dining experience.
Chef Olvera is now responsible for the operation of the hotel restaurant, Moxi, and the hotel lounge, Bar Matilda.  He is currently revamping both, including creating new restaurant, bar and wine menus. As of June 21, a new culinary era will be launched at Hotel Matilda and in San Miguel de Allende when Chef Olvera's cuisine is served for the first time.
"We are thrilled to join forces with Chef Enrique and introduce a level of culinary sophistication to San Miguel de Allende that previously could only be found in Mexico City," said Hotel Matilda Director Bruce James. "From the beginning, refined, innovative Mexican cuisine has been our culinary emphasis at Hotel Matilda, and now with Chef Enrique on board we are taking our dining experience to the highest international standard."
Chef Olvera has received numerous prestigious awards and is recognized not only as Mexico's leading chef but as one of the best in the world. In 2011, his Mexico City restaurant, Pujol , made the coveted San Pellegrino list of 'The World's 50 Best Restaurants' at #49. When the new 2012 list came out, Pujol had advanced 13 places to #36.
Hotel Matilda offers the only contemporary, avant-garde experience in colonial-themed San Miguel de Allende. The boutique hotel caters to the lifestyle of today's traveler with designer rooms and suites, an award-winning holistic spa, a popular lounge known for its creative mixology, and a vibrant, art gallery-like ambiance filled with dramatic contemporary art. Hotel Matilda opened in September 2010 in the center of San Miguel de Allende, the crown jewel of Colonial Mexico that is an UNESCO World Heritage Site celebrated for its intact 500-year-old Spanish architecture.
Source: Hotel Matilda (http://ow.ly/bQ9W3)