OVERVIEW
ITINERARY DETAILS
DATES AND PRICES
Take this culturally rich tour of San Miguel de Allende and Guanajuato and immerse yourself in two of Mexico's most beautiful and historic cities. Starting in Guanajuato, this week-long vacation will stop at the cities' most famous landmarks while uncovering some of their lesser-known gems.
Marvel at Colonial architecture, uncover the artistic spirit that fuels both these UNESCO World Heritage Cities, and experience the tranquil beauty of everyday life in this gorgeous part of the world.
As with all our Mexican vacations, you can customize this San Miguel de Allende and Guanajuato vacation to your exact desires, so if there's something your heart longs to see, our expert Travel Planners can make the arrangements for you.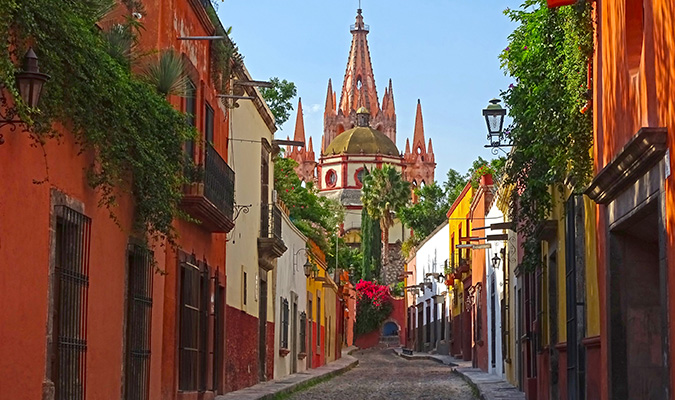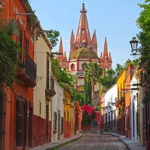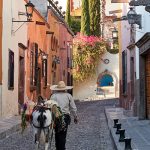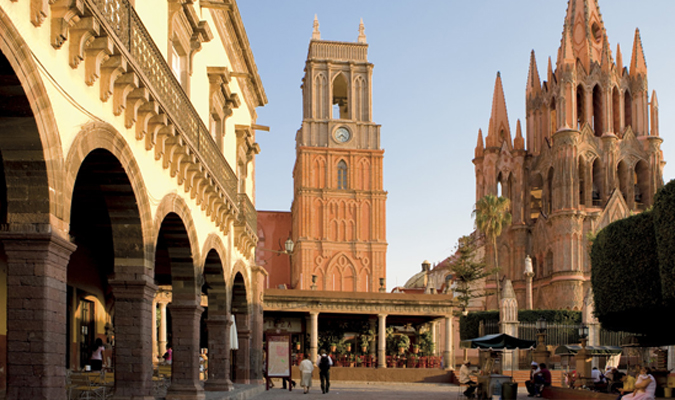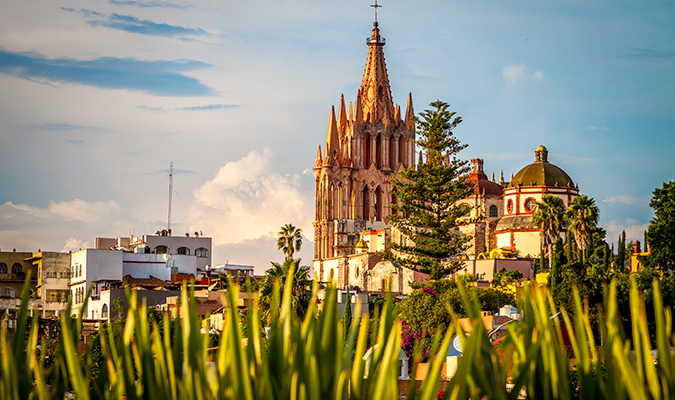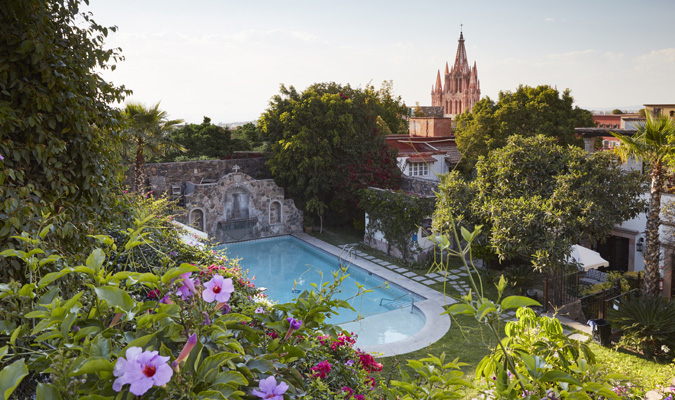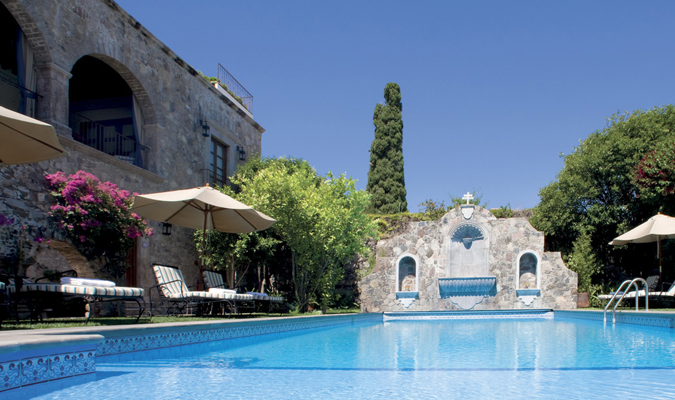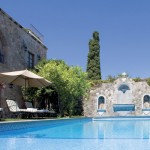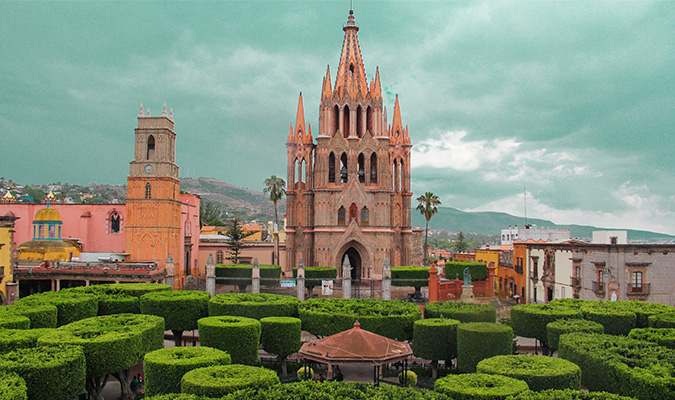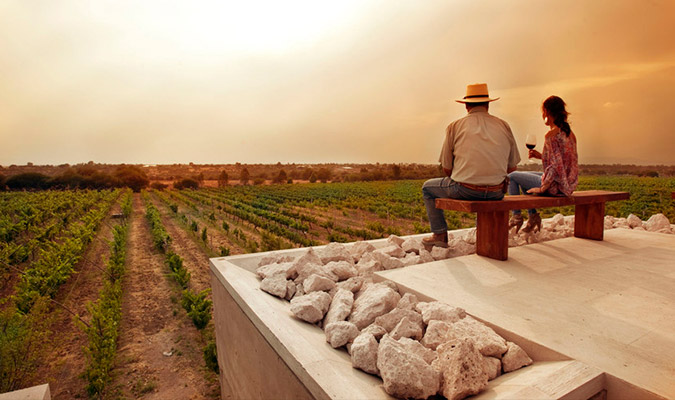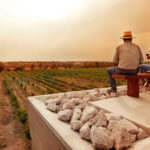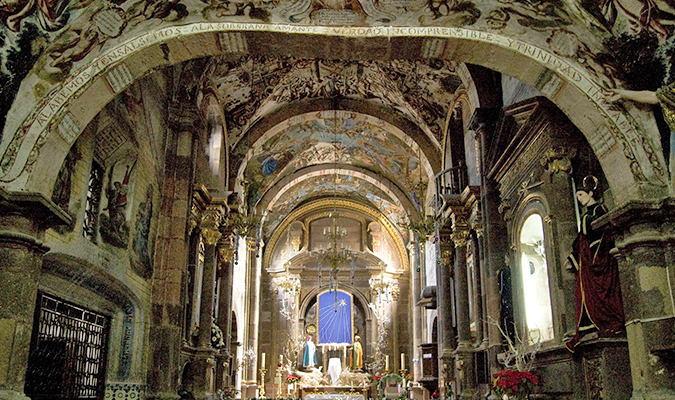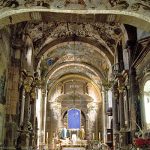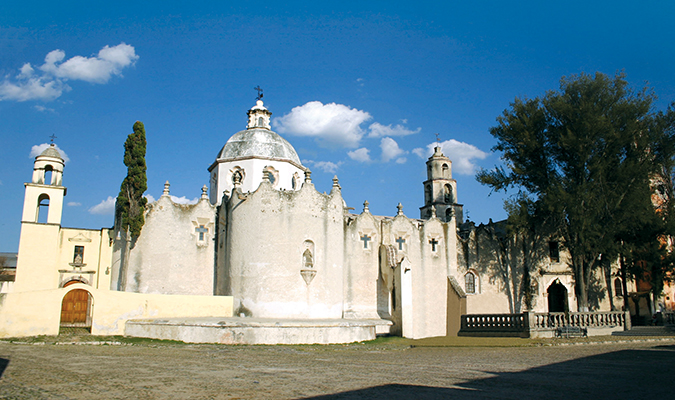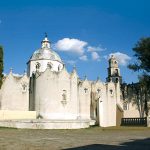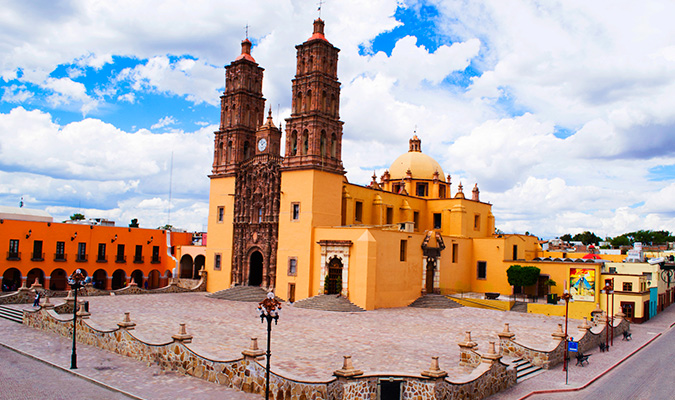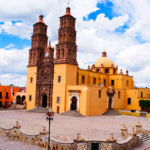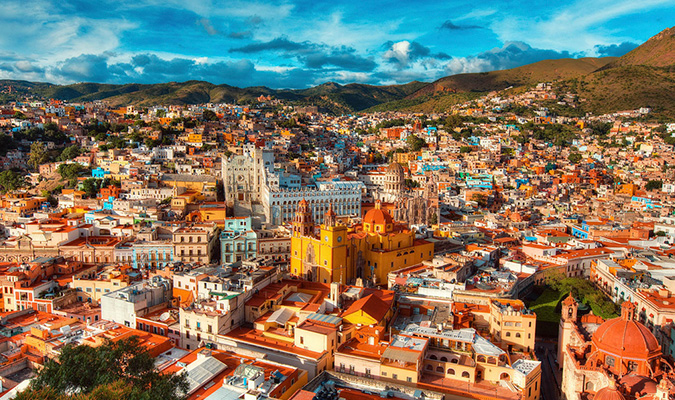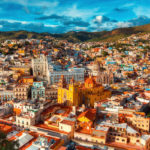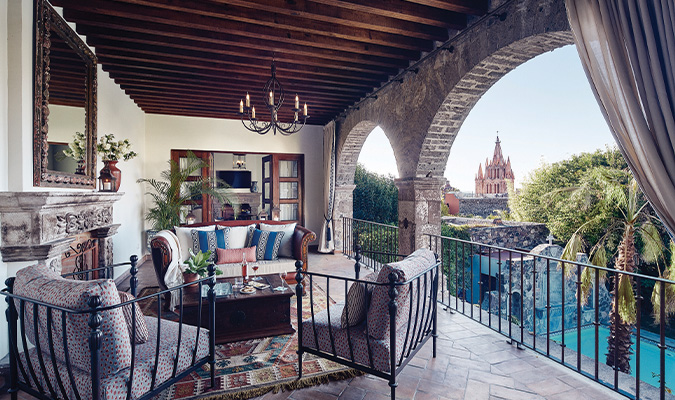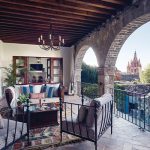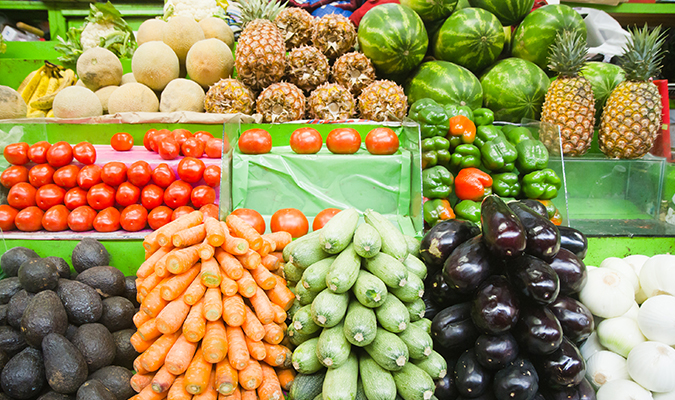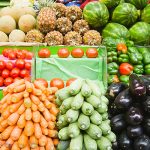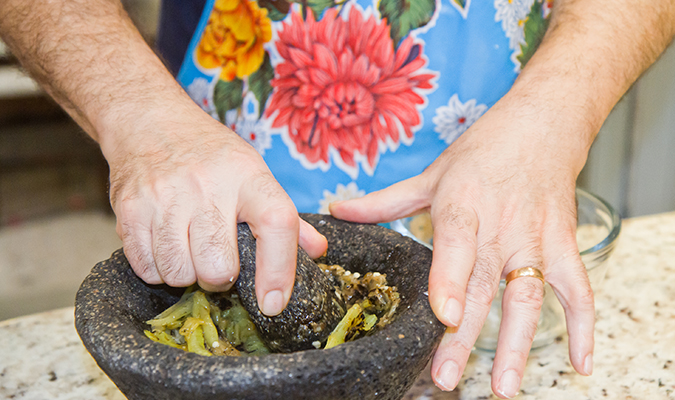 HIGHLIGHTS
6N Belmond Casa de Sierra Nevada – Set across a collection of six colonial houses on the quaint cobblestone streets of San Miguel de Allende, this luxury hotel is a tranquil and exclusive option in the city.
Atotonilco Chapel – Discover the Sistine Chapel of Mexico, the Sanctuary of Atotonilco, just 20 minutes from San Miguel, boasting stunning Mexican Baroque murals and UNESCO recognition.
San Miguel de Allende – Visit San Miguel's gorgeous city center and its greatest landmarks including the famous Parroquia de San Miguel Arcángel church
Guanajuato – Take a guided excursion of the vibrant center of Guanajuato, stopping at its historic landmarks
Vineyard Experience – Sip wine atop the tower, explore vineyards on a carriage, visit the winemaking area, and savor a four-course gourmet meal with wine pairings in Cuna de Tierra's charming dining room.
Mineral de Pozos – Venture into this little-known colonial mining center, recognized as a Magic Town (Pueblo Magico) by the government.
CUSTOMIZE
Feeling Creative?
You can customize this itinerary by adding or removing the tours and activities. Go to our Online Journey Builder to start customizing this itinerary
Day 1: Arrive in Leon, private transfer to Guanajuato
On arrival at Leon International Airport, you will be met by a Journey Mexico guide and privately transferred to your hotel of choice. Spend the rest of the evening at leisure, relaxing in your accommodation and preparing for the rest of your adventure.
Hotel: Belmond Casa de Sierra Nevada
Day 2: Explore San Miguel, Atotonilco Chapel & Botanical Gardens
Immerse yourself in a day of exploration with a private guide. Discover the UNESCO World Heritage Site of San Miguel de Allende, wandering through its vibrant historic center and visiting iconic landmarks like the Parish of San Miguel Arcángel. Experience the awe-inspiring Sanctuary of Atotonilco, known as the Sistine Chapel of Mexico, with its intricate murals and rich artistic heritage. Explore the nearby botanical gardens, home to a diverse collection of Mexican plants, including fascinating cacti and agave species.
After a fulfilling day, your guide will drive you back to San Miguel de Allende, leaving you with lasting memories of this culturally rich town.
Hotel: Belmond Casa de Sierra Nevada
Day 3: Discover Guanajuato & Dolores Hidalgo
Today you´ll experience the cultural and artistic city of Guanajuato before going deeper into national history in Dolores Hidalgo, the birthplace of Mexican Independence.
Discover the cultural treasures of Guanajuato and delve into Mexican history in Dolores Hidalgo on this captivating journey. Marvel at the vibrant architecture and cobblestone streets of Guanajuato's historical center, exploring churches, plazas, and renowned sites such as Diego Rivera's house-museum. Don't miss the iconic "Alley of the Kiss" and panoramic city views. In Dolores Hidalgo, discover the heartland of the Mexican Independence movement, visiting churches, museums, and a bustling market. Connect with contemporary culture through ceramic workshops and indulging in exotic sorbets. Conclude your day with a scenic drive back to your San Miguel de Allende hotel.
Hotel: Belmond Casa de Sierra Nevada
Day 4: Vineyard Experience & Gourmet Lunch with Wine Pairing
Enjoy beautiful landscapes and modern architecture as you sample some of Mexico´s best wines at Cuna de Tierra vineyard. Your private guide will pick you up from your hotel to begin the experience.
Indulge in a captivating wine experience at Cuna de Tierra vineyard, where stunning landscapes and modern architecture await. With a private guide, sip wine atop the tower, explore vineyards on a carriage, and gain insights into winemaking processes. Conclude with a delectable four-course meal, expertly paired with wines, at Cuna de Tierra's charming dining room. Your private driver ensures a seamless return to your hotel, leaving you with cherished memories of this remarkable journey.
Hotel: Belmond Casa de Sierra Nevada
Day 5: Visit Pueblo Magico, Mineral de Pozos
Today, it's time to explore a lesser-visited part of Mexico, the little-known colonial mining center of Mineral de Pozos, recognized by the government as a Pueblo Magico (Magic Town) for its beauty and historic significance.
Pozos, which sits in a mesquite tree-strewn landscape, was once known throughout Colonial Mexico for its opulence and thriving mining industry. However, by the 1960s it became a virtual ghost town. Now, it's undergoing a revival — thanks in no small part to its gorgeous surroundings.
Take a guided tour of the city center and visit the mysterious ruins before a lovely lunch in the courtyard of the boutique hotel, Posada de las Minas.
After, visit a local artisan who crafts unique, handmade musical instruments. Receive a demonstration of his musical talents before perusing his shop. Return to San Miguel in the mid-afternoon with time to explore the city center or to relax in your hotel.
Hotel: Belmond Casa de Sierra Nevada
Day 6: Kitchen Experience in the Heart of San Miguel de Allende
Get ready for a tasty afternoon in San Miguel de Allende with this fabulous market to kitchen experience. With the guidance of your own private chef, you´ll visit a vibrant market to hand select the ingredients, before cooking a delicious meal and of course enjoying your creations!
After meeting your expert guide, together you´ll wander down to the city´s main food market (just 4 blocks away) where you´ll pick the freshest ingredients for the feast ahead from a variety of Mexican foods and herbs. Nibble on ´botanitas´ while perusing the produce and take in the sights, smells and atmosphere of this classic Mexican mercado.
Once back at the chef´s lovely kitchen, it´s time to get hands on with the ingredients as your chef leads you through an exploration of the flavors, colors, and aromas of the Mexican cocina. You´ll learn many essential tips to making authentic Mexican dishes as you discover the chili and herb combinations that go into salsas, and how to cook up several 'guisos', or stews.
Your mouthwatering preparations will culminate in a fine and flavorsome meal, straight from the market to the kitchen, accompanied by some tasty margaritas.
Hotel: Belmond Casa de Sierra Nevada
Day 7: Departure from Leon
On the final day, you will enjoy a private transfer from your hotel to Leon International Airport — your airport for departure.
Dates
Our trips are fully customized, allowing us to build your itinerary for any time of the year.
Prices
Our custom-tailored journeys start from $1,000 USD per day for two travelers. Contact us today to discuss your travel desires and design a personalized proposal with exact pricing.
Please note, our pricing guideline is a starting from price and is not necessarily applicable to the suggested hotels contained within the suggested itineraries on this web site. Itineraries are customized prior to final pricing.