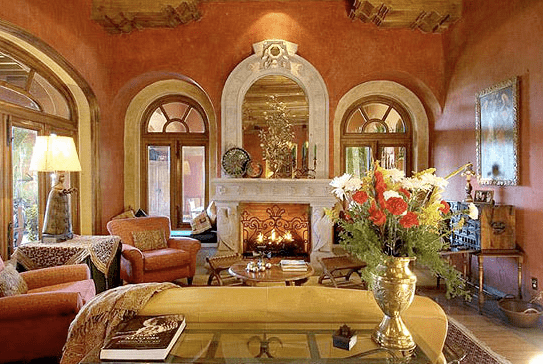 Journey Mexico offers guests a once-in-a-lifetime opportunity to reside in a centuries-old hacienda, or plantation. Guests can also bask in the sun from a luxurious beachfront villa on the Costa Alegre or enjoy the sophistication of contemporary urban retreats. A favorite choice among discerning travelers is beautiful San Miguel De Allende, located in Central Mexico.
Enjoy The Good Life in San Miguel de Allende
Whether you love baroque and neoclassical architecture or enjoy taking in the local music scene, San Miguel De Allende offers something amazing for you. The city's historic core is composed of well-preserved buildings that have become home to various art institutions and galleries over the past 60 years. The beautiful cathedrals and restaurants that dot the streets of San Miguel De Allende serve as the perfect backdrop for the many live music and arts events that visitors are likely to encounter while on the streets or in the parks.
Thanks to the influx of foreign artists and visitors after World War II, San Miguel De Allende is a truly multicultural city where visitors can both practice their Spanish and enjoy the comfort of being able to communicate in English. Almost all villas in this beautiful area hire staff who speak English. Most villas feature private chefs, housekeepers, security staff, sturdy fireplaces, beautiful pools and full Internet access. Review our favorite villa choices in San Miguel De Allende before heading out on your next adventure.
Casa 6 Fuentes
This luxurious villa is located in Central San Miguel De Allende. A wealth of services, a private pool and breathtaking views of the city will make for the perfect getaway. The villa boasts five bedrooms and a private home theater, making it a good vacation choice for groups or families. The villa, which also features six-and-a-half baths, sleeps up to 10. Amenities include:
English-speaking houseman, chef, gardner, housekeepers and security staff
A home theater and electric grand piano
A fully equipped gym
A heated pool and 10 fireplaces
Casa Kate and Emma
This beautiful hideaway in Central San Miguel De Allende is built on a hillside that offers gorgeous views of the city. A beautiful patio and sun deck are perfect for artists who want to get away from the hustle and bustle of daily life. The villa boasts three bedrooms and two baths. It sleeps six comfortably. Amenities include:
A housekeeper and gardener
A playroom with a wealth of entertainment equipment
Three gas heaters and three fireplaces throughout the house
The option to hire a private chef
Casa Heyne
Experience colonial luxury in this hacienda-style home with panoramic views of downtown San Miguel De Allende. The elegant sala, or great room, is accesible via a beautiful staircase. Eight furnished patios allow you to enjoy the outdoors and the extensive landscaping in which the residence is ensconced. Amenities include:
A staff of six, including a cook and English-speaking houseman
A full-service bar
Four fountains and eight beautiful outdoors area for sunset viewing and dining
Two wood-burning fireplaces and rooms with both baths and showers
Full communication and entertainment facilities
Read our other posts on San Miguel de Allende.