OVERVIEW
ITINERARY DETAIL
DATES AND PRICES
TESTIMONIALS
Discover the fascinating history, rich culture, and natural wonders of southern Mexico. This unique itinerary is specially designed to expose you to the most important archaeological zones of Mexico and to share Mexico's culture through its ancestral roots.
Modern and ancient Mexico mingle during this 17-day tour where you will discover and learn about the pre-Columbian civilizations of central and southern Mexico, as well as experience the customs and traditions that remain alive today.
This sample tour also features amazing opportunities to witness some of Mexico's natural wonders. From lush, green jungles teeming with wildlife to some of the bluest waters on the planet, you will discover why Mexico is recognized around the world for its beauty.
PHOTO GALLERY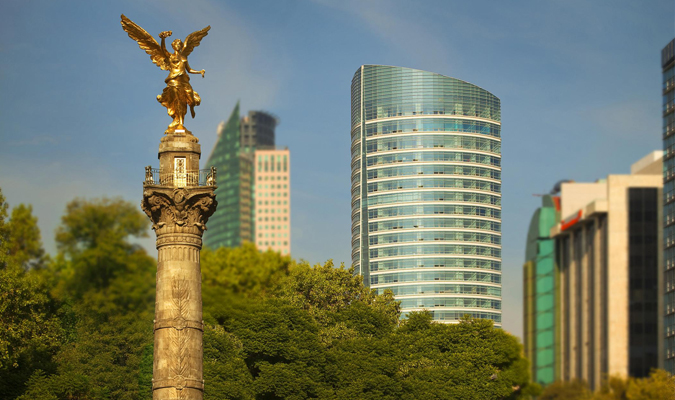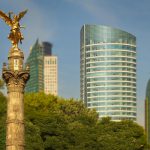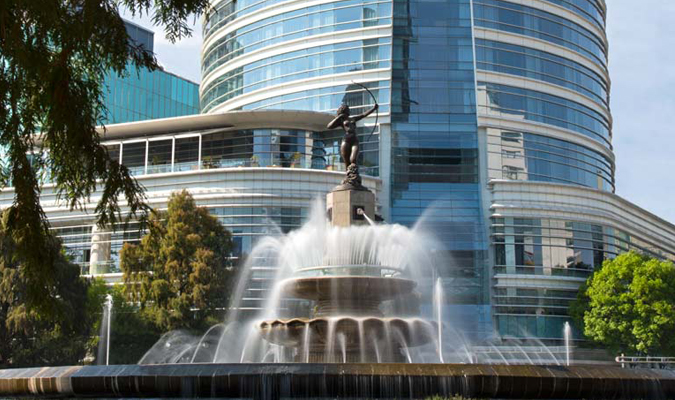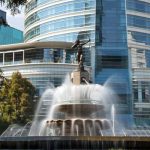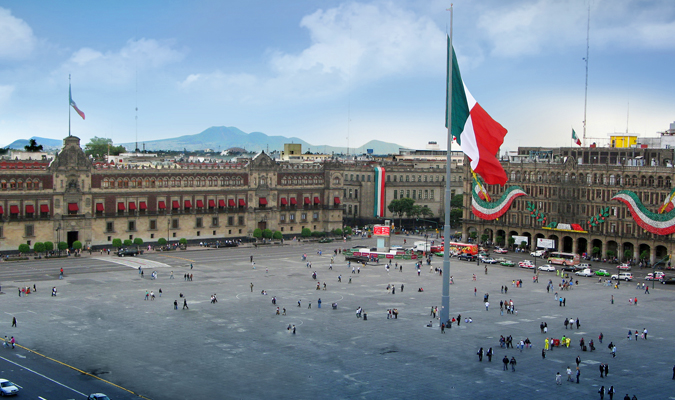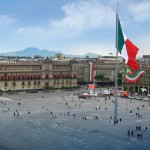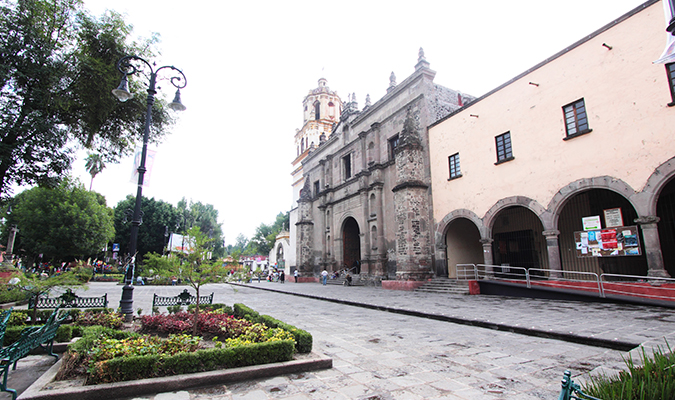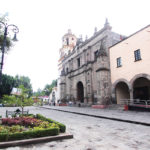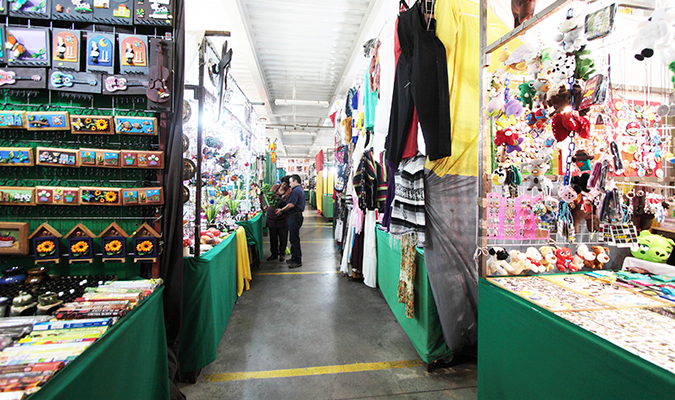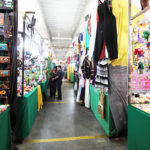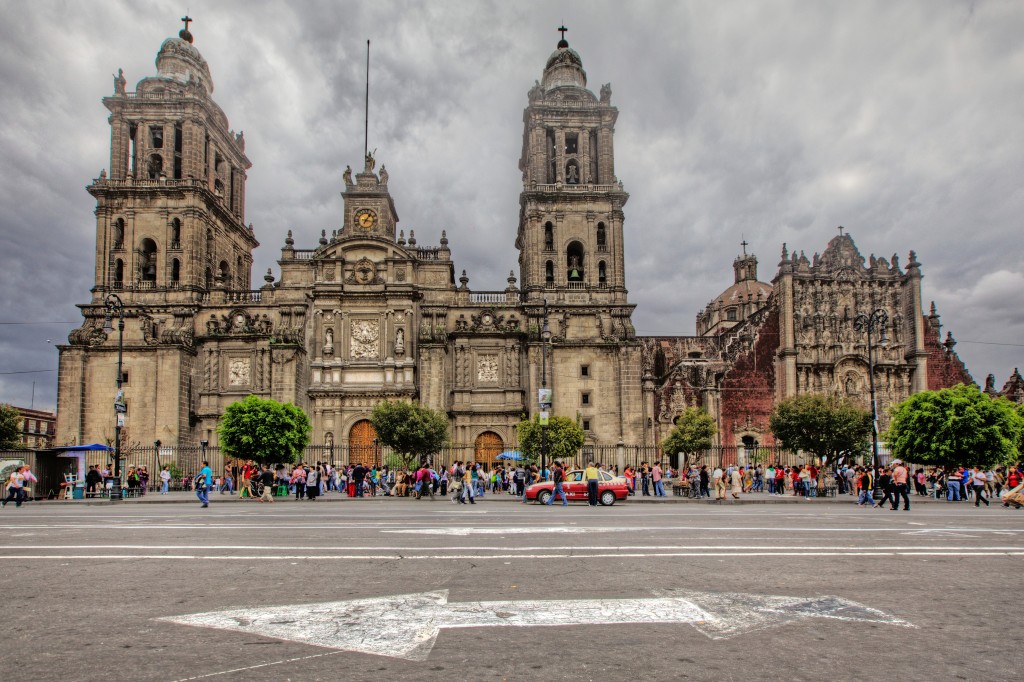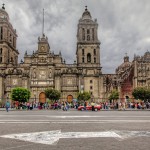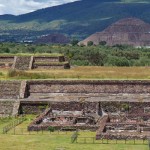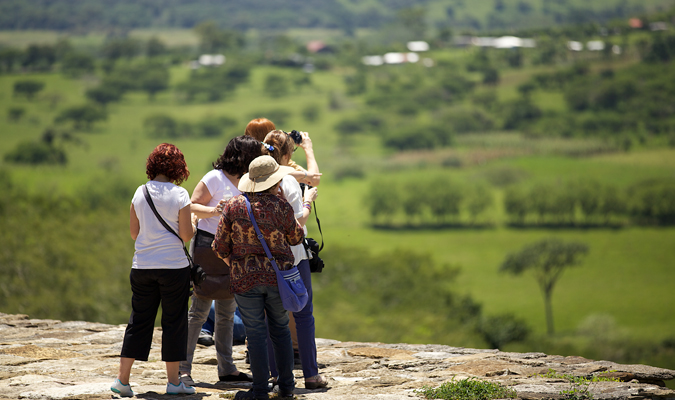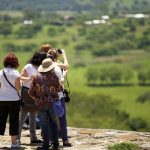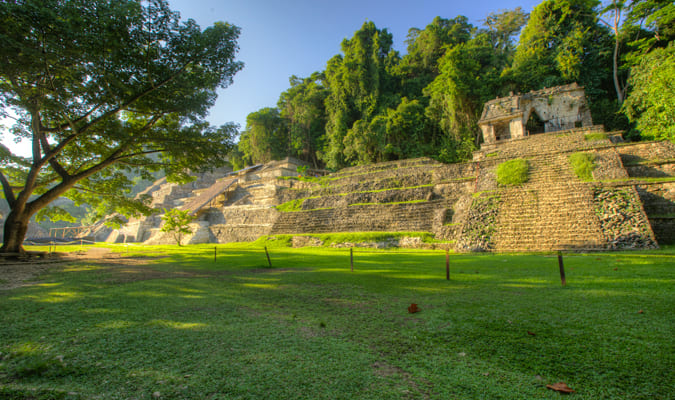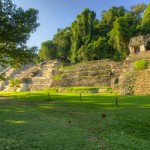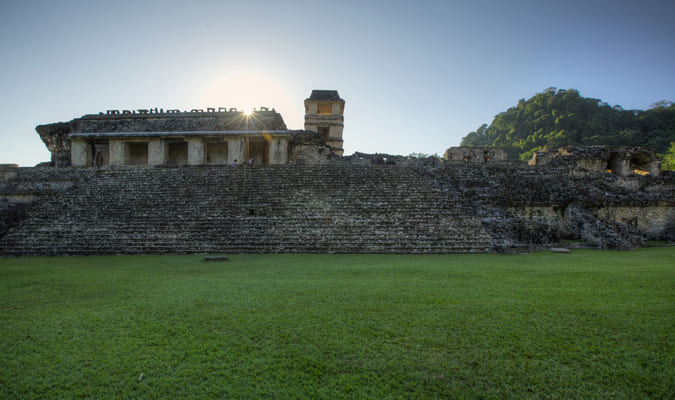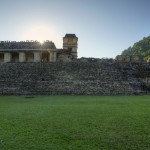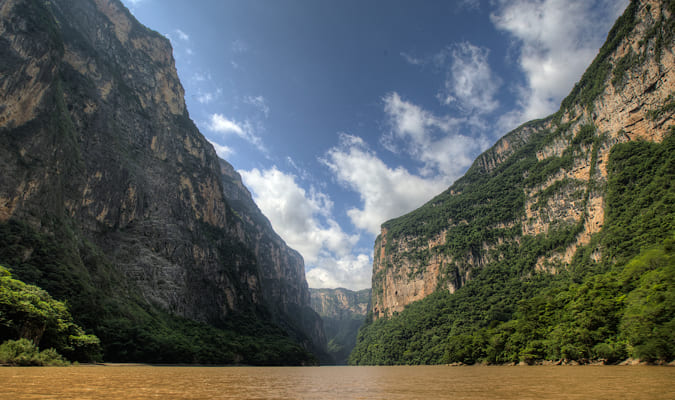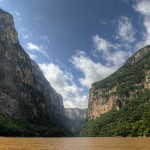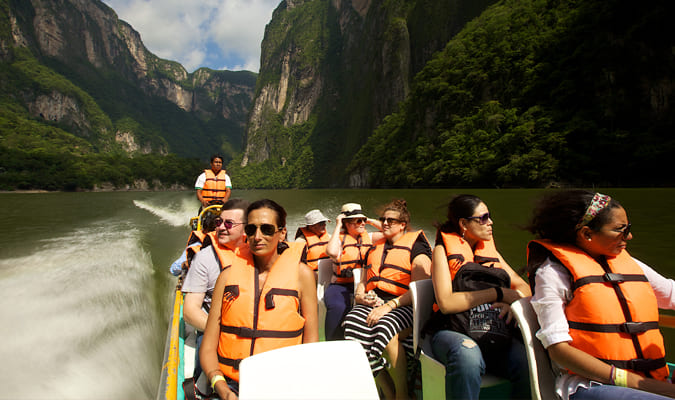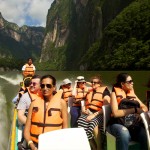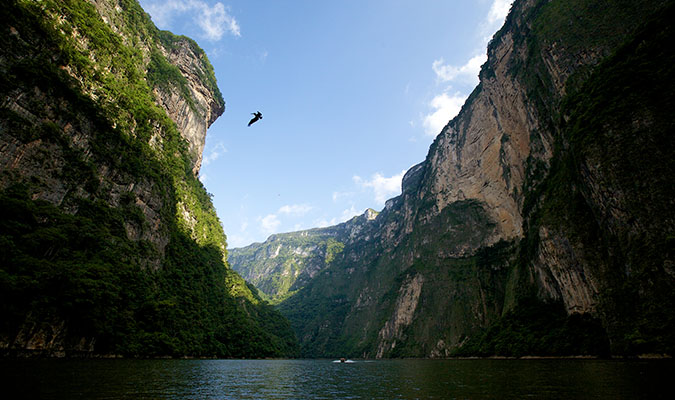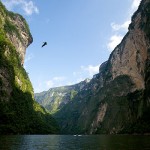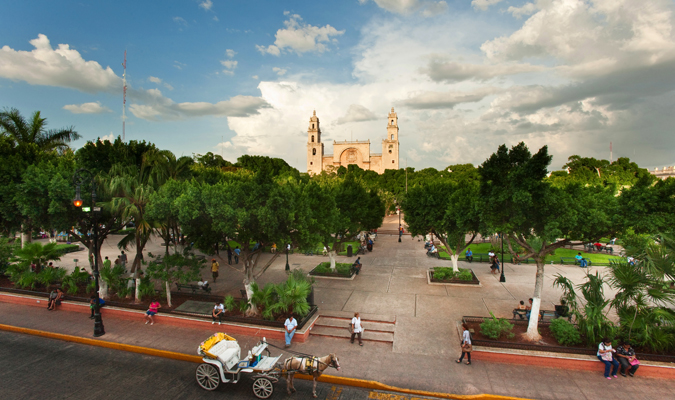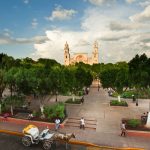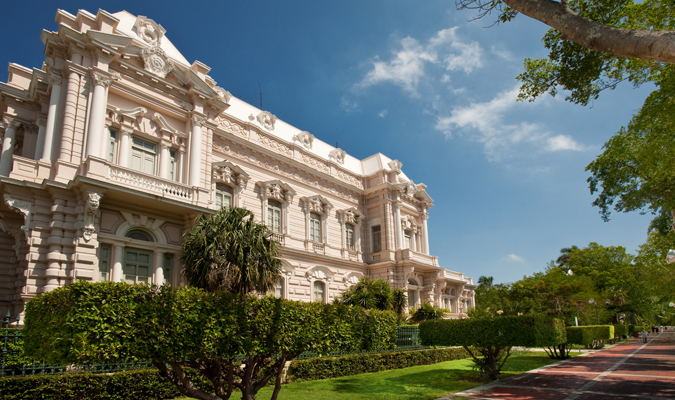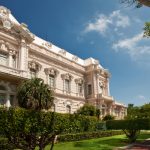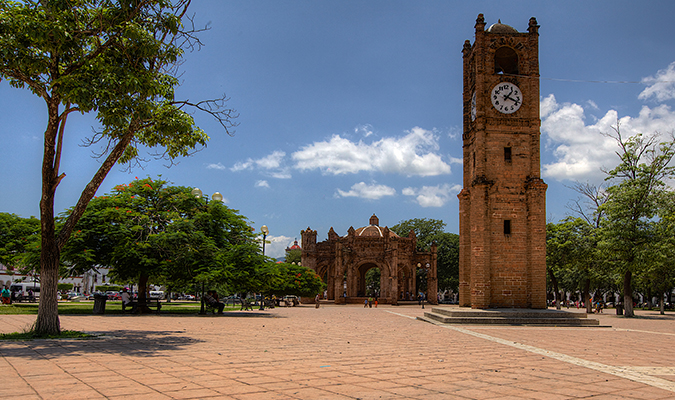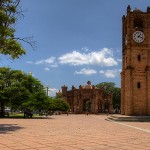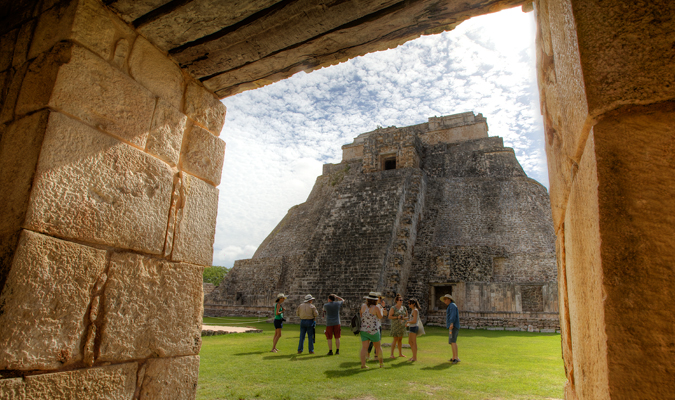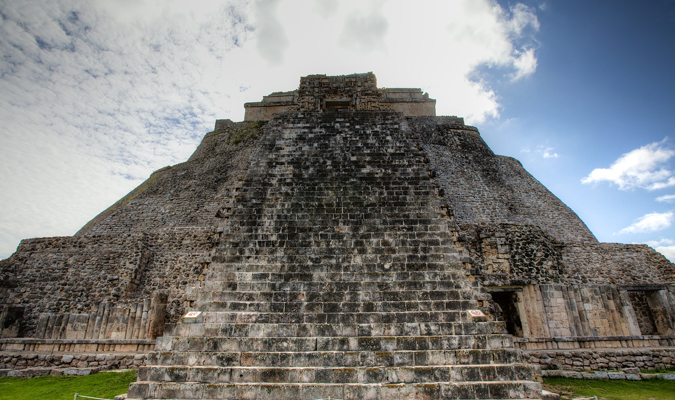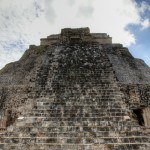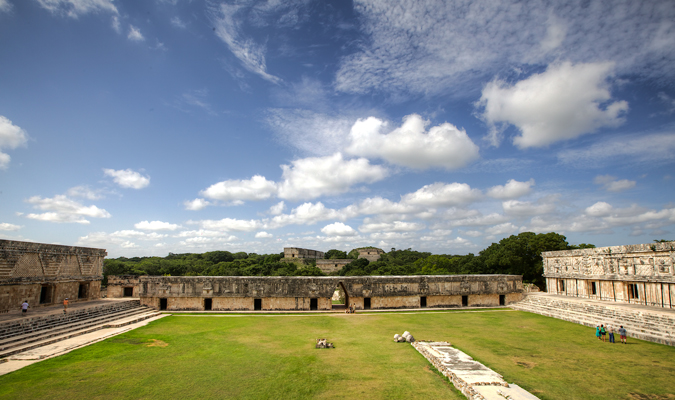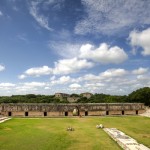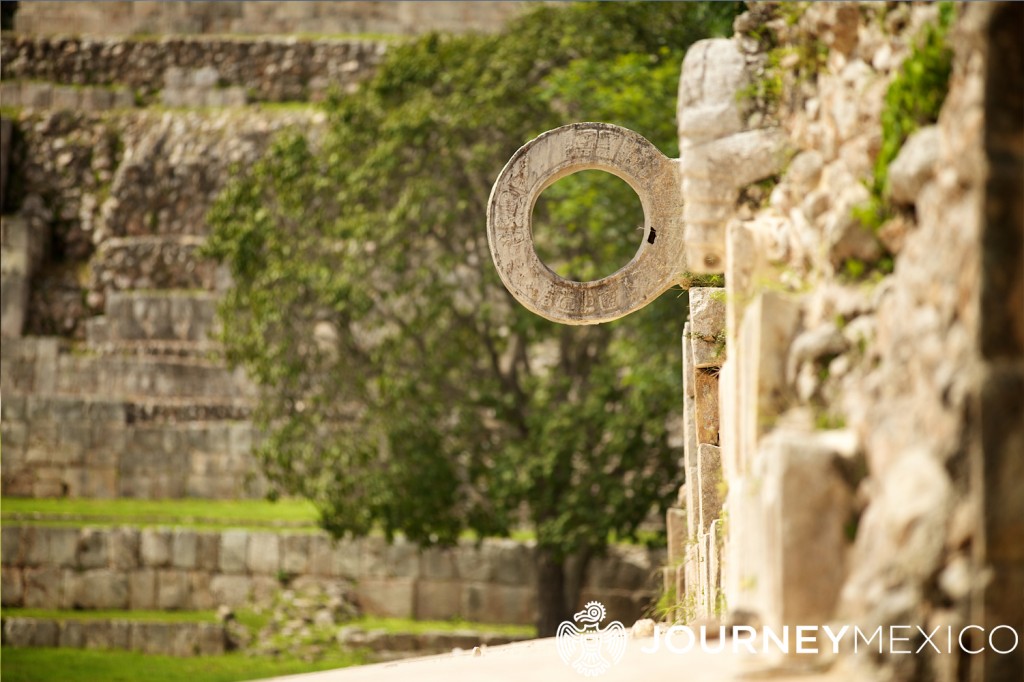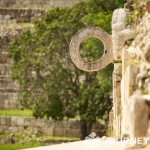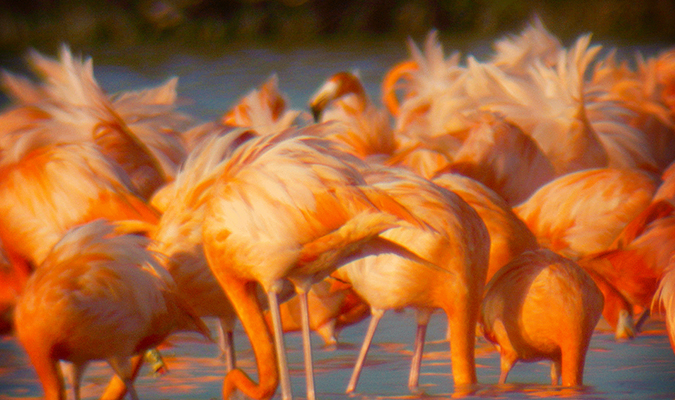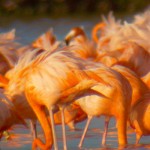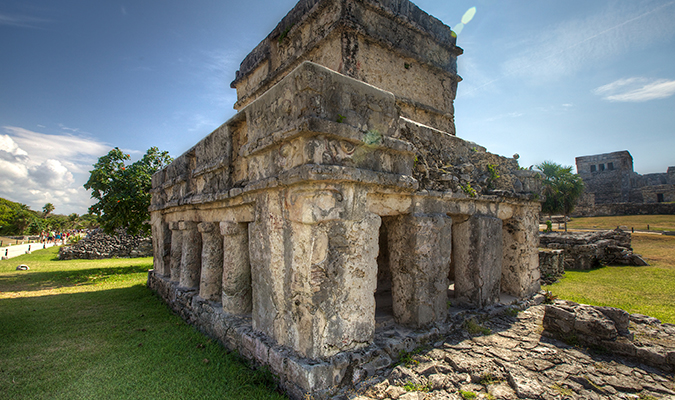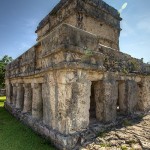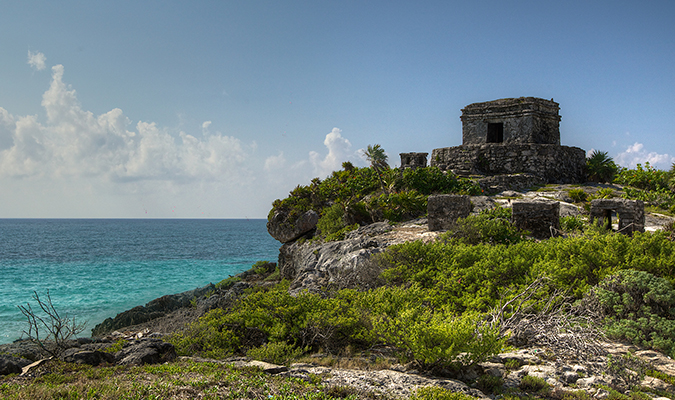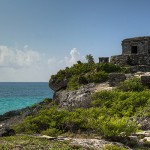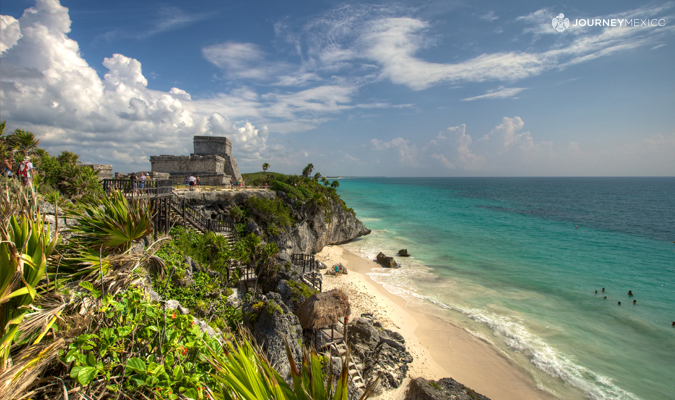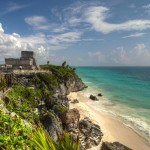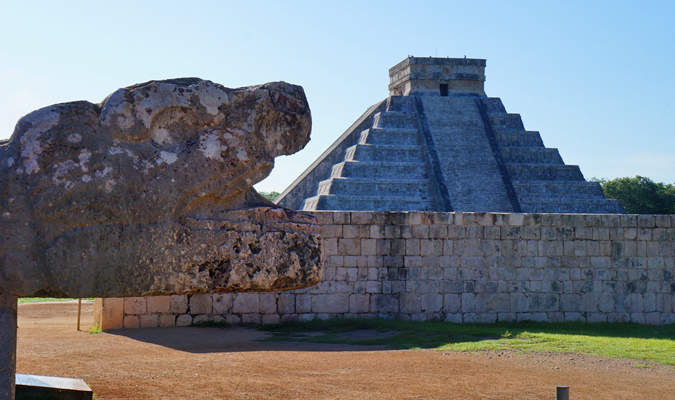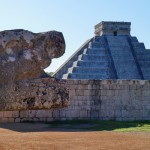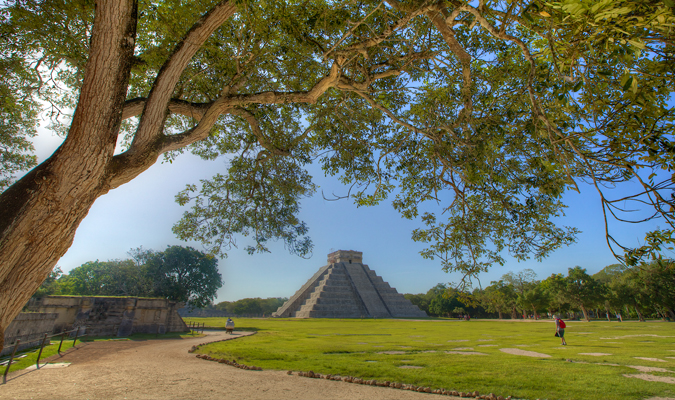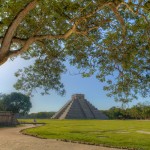 HIGHLIGHTS
Experience the layers of history in Mexico City's Historic Center. Admire the ruins of the ancient Aztec city of Tenochtitlan as it peeks through the cloak of the Spanish-built city center constructed over it.
Climb the impressive pyramids of the sun and the moon at Teotihuacán, a still-mysterious city that once was the home of up to 250,000 inhabitants.
Enjoy a private tour with a bilingual guide through one of the earliest cities in Mesoamerica, Monte Albán, designated in 1987 as a UNESCO World Heritage Site.
Take in the amazing wildlife—such as crocodiles, spider monkeys, and a variety of birds—at Sumidero Canyon, a 1000-meter deep canyon outside Chiapas.
Explore one of the most important cities in the Mayan world, Palenque, an impressive archaeological site surrounded by a lush, dense jungle.
Walk along the vibrant and colorful streets of Mérida, declared the American Capital of Culture for 2017.
Return to colonial Mexico by visiting the historical city of Campeche, designated a UNESCO World Heritage Site in 1997.
Explore the hidden Mayan mysteries of the Yucatán Peninsula by visiting the Mayan Archaeological Zones throughout the region.
Capture some wonderful photos and share the beauty of the Mexican Caribbean coast at Tulum, an impressive Mayan site overlooking the sea.
Swim in the crystal clear waters of the Sian Ka'an Biosphere Reserve, designated a UNESCO World Heritage Site in 1987 and home of many endangered species.
Day 1: Mexico City Airport/Private Transfer to Mexico City Hotel
¡Bienvenido a México! Our airport supervisor will greet you at Mexico City's International Airport and take you to your driver. The select hotels we work with are between 5 and 15 km from the airport and are usually reached within 30-45 minutes, depending on traffic.
Overnight: St Regis Mexico City
Day 2: Private Teotihuacan Archaeological Site Tour & Mexico City Historic Center
A bilingual guide will meet you at your hotel and then you will head to Teotihuacán, "the birthplace of the gods" in Nahuatl. Established in 100 BCE and inhabited by other peoples before the Aztecs, Teotihuacán is considered one of the most important Mesoamerican sites in the Americas. The archaeological site is very large, covering 83 square kilometers (32 sq. miles9, and features both a ceremonial center and residential areas. Climb the 65m tall Pyramid of the Sun and/or the 43m high Pyramid of the Moon and look out across the city and valley of Teotihuacán.
Back in the capital, you will explore the main square, "La Plaza de la Constitución," commonly known as the "Zócalo" and considered one of the biggest squares in the world.
On the north side of the Zócalo is the metropolitan cathedral. The largest cathedral in the Americas, it was built over the Aztec temple, the Templo Mayor, as a symbol of  Spanish rule.
Piecing all the stages of Mexico's history together, it's time to head to the National Palace, which houses the murals that Diego Rivera painted between 1929 and 1951. Your expert guide will lead you as you learn about Mexico's history through Rivera's eyes. Next, you will visit the Palacio de Bellas Artes, or Palace of Fine Arts, completed in 1934 by Mexican architect Federico Mariscal. You will explore the theater that famously hosts the Folkloric Ballet and is home to more murals by Diego Rivera (closed on Mondays).
Overnight: St Regis Mexico City
Day 3: Private Tour of Southern Mexico City with a Market Lunch
Your personal guide will meet you at your hotel lobby and take you to San Ángel, located in the south of Mexico City.
With its narrow, cobbled streets and large colorful houses, it can be hard to believe that San Ángel is part of Mexico City. That might be due to the fact that it didn't officially become part of the city until the 20th Century. You will wander around the central Plaza, learning about the history of the area, known in pre-Hispanic times as Tenanitla. If you visit on a Saturday you will be able to explore the "Bazar del Sabado," an art and craft market that brings people to San Ángel from all over the city.
Your private tour continues on to Coyoacán, where you will observe the colorful, heavy brick architecture. Sixty-four of the buildings on this street are cataloged by Mexico's National Anthropology and History Institute for their historic value.
For lunch, your guide will lead you on a journey for the senses as you discover the Mercado Coyoacán and sit down to savor the flavors of your meal at this authentic Mexican market.
You will then visit the Church of St. John the Baptist and learn about its exterior plaza,where native people were accustomed to listening to their priests under the open sky.
Next, you will head to Frida Kahlo's Blue House. The house where Mexican painter Frida Kahlo was born and later died is now a museum dedicated to her life. By looking at her house and her art, and reading her words you will learn more about a painter who has become an iconic figure in Mexico and beyond.
Overnight: St Regis Mexico City
Day 4: Travel Day Mexico City to Oaxaca
Meet your driver in the hotel lobby and head to Mexico City International Airport, where our airport supervisor will be waiting with your boarding pass ready to help you check-in your luggage.
Your private driver will meet you as you arrive into Oaxaca International Airport. From here you will be taken to your hotel. Most central hotels are roughly a 25-30 minute drive from the airport.
Overnight: Casa Oaxaca Hotel Boutique
Note: Commercial Flight not included
Day 5: Archaeological Private Tour to Monte Albán, Mitla, & Tule
Experience and learn about nature and archeology that have endured the test of time on this visit to Monte Albán, Mitla and the tree at Tule. Your experienced bilingual guide will lead you on an exploration of one of the oldest Mesoamerican cities: Monte Albán, and the ancient ceremonial center of Mitla, before taking you to visit one of the world's oldest and largest surviving trees.
Overnight: Casa Oaxaca Hotel Boutique
Day 6: Travel Day: Oaxaca to Tuxtla Gutiérrez/Explore Sumidero Canyon-Chiapa de Corzo
You will be met by your driver in your hotel lobby at a pre-arranged time and taken to Oaxaca International Airport.
Upon your arrival to the Tuxtla Gutiérrez airport, you will take a boat trip down the Grijalva River to visit the 900-meter-deep Sumidero Canyon, rich in flora and fauna. Finish your day in San Cristóbal de las Casas.
Overnight: Hotel BO
Note: Commercial Flight not included
Local Airline Aeromar with daily direct flights.
Day 7: Discover Color and Traditions of San Cristóbal, Chamula, and Zinacantán
In this look into the living traditions of Chiapas you will explore the colonial city of San Cristóbal de la Casas before heading to two indigenous towns nearby.
Explore San Cristóbal with its red-tiled-roof houses and narrow winding streets, visiting the churches and markets of the city and discovering local textiles and handicrafts. Then head to San Juan Chamula to visit the church where the blending of pre-Hispanic traditions and Catholicism is evident in its rituals. Continuing on you will then visit San Lorenzo Zinacantán a town known for its traditional textiles and majority indigenous population.
Overnight: Hotel BO
Day 8: Private Transfer to Palenque via Toniná
Your private driver will meet you in San Cristóbal de las Casas and you will be driven to Toniná Archeological site. To end the day, you will be dropped off at your hotel in Palenque.
Overnight: Boutique Hotel Quinta Chanabnal
Day 9: Private Tour of Palenque Archaeological Zone
Explore the ancient Maya city of Palenque, which lay deeply covered by the jungle for hundreds of years. Learn about the inscriptions found there that narrate 180 years of the city's history and climb up the temples for impressive vistas over the lush jungle all around.
Overnight: Hacienda Puerta Campeche
Day 10: Campeche City Tour and Uxmal
The tour of Campeche takes you from one end of this colorful walled city to the other on a journey through its history of trade and pirate attacks, as you learn about the port city of yesteryear and the Campeche of today. Continue on to Mérida and visit Uxmal Archaeological Zone.
Overnight: Chable Resort & SPA
Day 11: Mérida City Tour and Celestún
Home to 2,000 or more pink flamingos, Celestún is a great place for nature lovers. Taking a boat ride down this salt-water lagoon, you will see the great variety of flora and fauna that thrive there. You will also get a chance to swim in the fresh waters.
Discover the historical center of Mérida, the capital of the state of Yucatán. You will learn about Mérida's history and contemporary importance as you explore the Zócalo, the cathedral, and the Monument to the Homeland, before heading down El Paseo de Montejo with its grand, colonial buildings.
Overnight: Chable Resort & SPA
Day 12: Chichen Itzá and Riviera Maya
Visit Mexico's best-known archaeological site, Chichen Itzá, on this full-day experience. As you traverse the site, visiting the Temple of the Warriors, the ball court, and the sacred cenote (sinkhole), you will learn all about Maya cosmology, religion, and the dualism of life and death from your expert guide. At the "Castillo" or Pyramid of Kukulkán you will discover the ingenious architecture that results in the figure of a snake descending and ascending its steps during the equinox, making it one of the New Seven Wonders of the World.
Overnight: Hotel Esencia
Day 13: Tulum & Sian Ka'an Biosphere Reserve
Your expert guide will pick you up at your hotel at 8 am and you will drive to Muyil from where you will enter Sian Ka'an Biosphere Reserve. Sian Ka'an in Maya means 'origin of the sky'. The reserve is made up of a large water system, marshes, mangroves, and virgin tropical forest, making it home to a large variety of flora and fauna, including crocodiles, dolphins, turtles, and over 300 species of birds.
Arriving at Sian Ka'an, you will start the tour on foot, taking a short hike through the jungle to the Muyil Maya temple, before walking along a wooden pathway by the water's edge. The next part of the visit will be by boat. Along with your expert guide, you will explore the reserve by water, discovering a cenote (sinkhole) that lies underneath the surface, as well as looking out for wildlife swimming by or up in the trees. There will also be a chance to swim in the clear waterways or float along the 'lazy river', don't forget your bathing suit!
Arriving back on dry land you will then be driven to Tulum archeological site. The only Maya city located right by the Caribbean Sea, Tulum was a Maya fortress city that peaked between the 13th and 15th centuries. Your expert guide will lead you in exploring this small site, which was an important place of trade in jade and turquoise, and despite its size, displays many styles of Maya architecture.
Possibly the most photographed of Tulum's structures is the "Castillo" or Castle Temple, from where you can look across the Caribbean Sea and imagine the sun setting on the horizon and heading south to the underworld.
There will also be time for you to take a swim and look up at Tulum's iconic structure from below.
Once your visit is complete you will be taken back to your hotel.
Overnight: Hotel Esencia
Days 14 – 16: Leisure Days at Riviera Maya
These days are yours to enjoy at leisure. You may relax in your lovely surroundings and take advantage of the many amenities and activities available in the Riviera Maya or just lay back in the white sands and turquoise seas.
Optional suggested Activities (not included):
Swimming with Turtles in Akumal
Río Secreto Expedition
Private Snorkeling sailing Catamaran to Isla Mujeres
Snorkeling or Scuba diving in Mayan Cenote
Overnight: Hotel Esencia
Day 17: Transfer to Cancun and Departure
Your private driver will meet you in Akumal and you will be driven to Cancún International Airport.
Dates
Our trips are fully customized, allowing us to build your itinerary for any time of the year.
Prices
Our custom-tailored journeys start from $800 USD per day for two travelers. Contact us today to discuss your travel desires and design a personalized proposal with exact pricing.
Please note, our pricing guideline is a starting from price and is not necessarily applicable to the suggested hotels contained within the suggested itineraries on this web site. Itineraries are customized prior to final pricing.

Our guide's depth of knowledge on every subject and site simply made the trip. Instead of standing at Monte Albán and just 'knowing' that we were looking at something fabulous he helped us understand the depth of what we were seeing.
Vikky and Leroy – March 2015