The Huffington Post recently published an article called Mexico's Top 4 Wildlife Adventures which featured some spectacular experiences with nature. It just so happens that Journey Mexico is an expert in leading these adventurous experiences, so here is our take on the Top Four Wildlife Adventures they list:
Swimming with Whale Sharks
In the open waters just off the Yucatan Peninsula's coast, docile whale sharks gather every summer for feeding. Posing no threat to humans, it allows the opportunity to swim and snorkel alongside them. On our  Swim With Whale Sharks and Visit Ancient Ruins Trip, guests are taken to the open waters just 1 to 2 hours from Isla Mujeres where they will find some of this year's largest aggregations of whale sharks.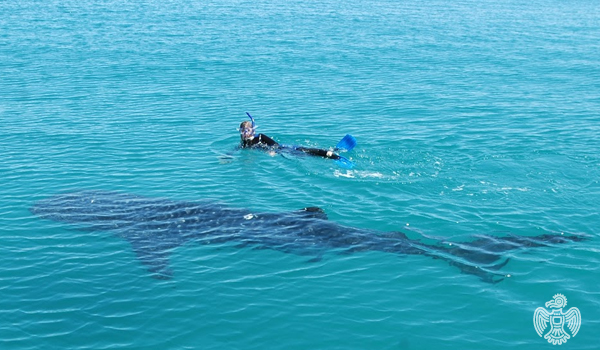 Sea Turtle Conservation
For generations, sea turtles have played a key role in Mexican culture in native coastal communities. However in past 20 years, a combination of factors, including the low percentage of hatchlings which survive to adulthood, and environmental degradation, have resulted in the turtles becoming endangered in Mexico.  On our Sea Turtles and Whale Watching Tour, travelers stay at a sea turtle monitoring base camp on Conchalito Island for 5 days and can participate in hatchling releases, monitoring, and open ocean sea turtle viewings.
Mystical Migrating Monarchs
Every October through March, the Monarchs Butterflies of North America embark on an annual migration to Mexico that is unmatched by any other butterfly in the world.  They travel much farther than most butterflies and are the only butterflies to make such a long, two way migration every year. On our Magical Mexican Migrations Trip, travelers visit the highlands of Michoacan and Mexico State where amazingly, the butterflies arrive in the masses to the exact same trees, transforming them into a fluttering, vibrant-orange spectacular.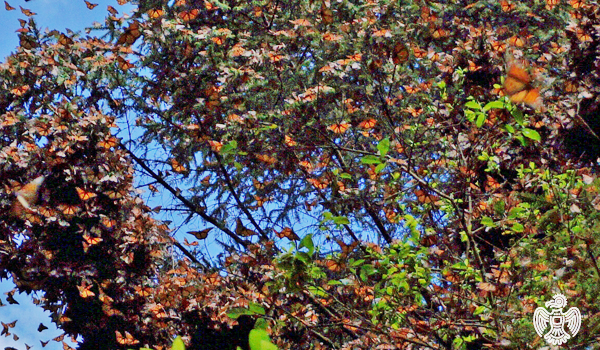 The Great Gray Whales of Baja
The longest known mammal migration in the world, the Pacific gray whales migrate 5,000-miles every year from the frigid waters of Alaska's Bering Sea to the warm water lagoons of the Baja Peninsula. These great animals have been hunted nearly to extinction but with Journey Mexico on the San Ignacio Whale Watching Trip, you'll interact with conversationalists to learn about what is being done to preserve these incredible creatures and their mating grounds.  Travelers experience up-close meetings with these magnificent creatures and experience one of the world's most memorable wildlife encounters.
What makes us experts in offering these superb wildlife experiences? Well, our  Magical Mexican Migrations—Pacific Whales and Highland Butterflies tour has been selected as one of National Geographic Traveler's "50 Tours of a Lifetime" .  We also actively work with a number of local conservation and development organizations where  we invite you to take a hands on approach and join us about learning to protect the pristine coasts, mountains, canyons, and jungles of Mexico. And incase you were wondering, none of these photos are stock — they were all taken by Journey Mexico in the field!