OVERVIEW
ITINERARY DETAIL
DATES AND PRICES
Enjoy the ultimate sea turtles and whale watching experience, meeting the remarkable wildlife that calls Baja California Sur home.
The ideal vacation for any nature lover, this unforgettable eight-day exploration begins with a wild eco-camping experience before moving into luxurious accommodation.
On this trip, join a sea turtle monitoring program, collecting important data before returning the creatures to the wild. Also, enjoy two private gray whale watching tours to see these magnificent creatures up close.
After, snorkel with sea lions at Espiritu Santo Island and visit the Sierra de la Laguna Biosphere Reserve to learn about the area's natural history.
PHOTO GALLERY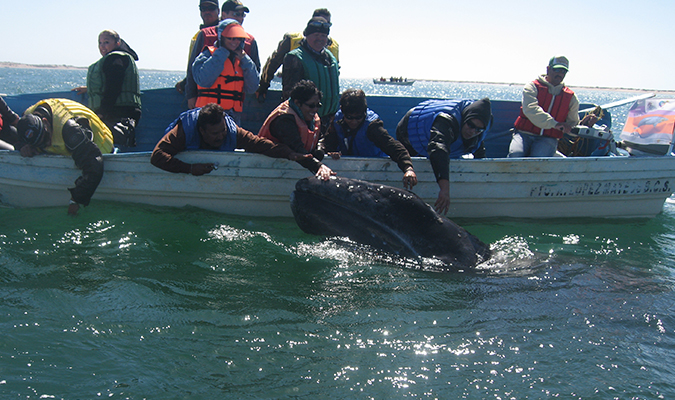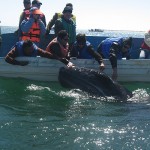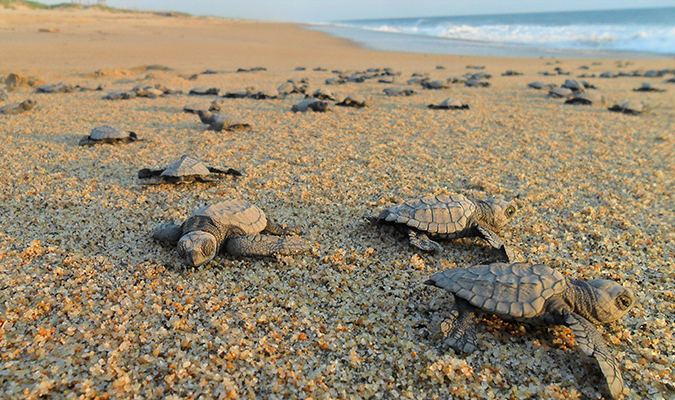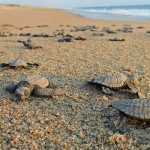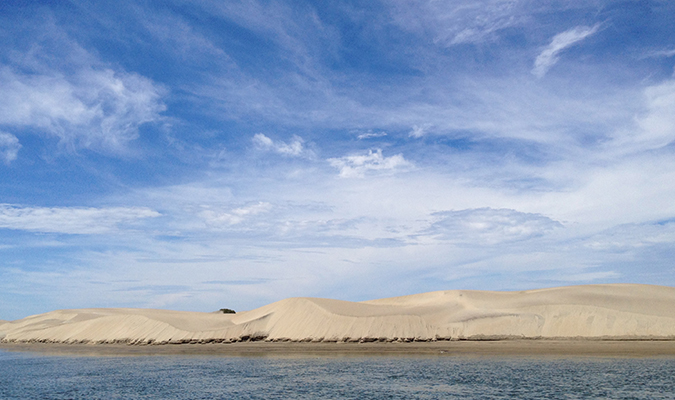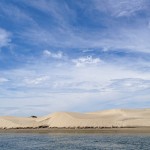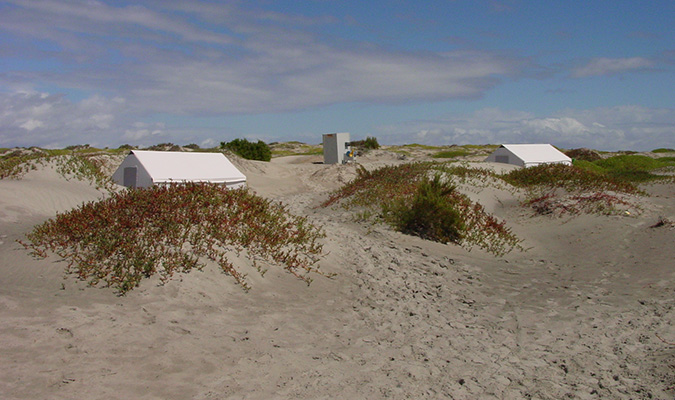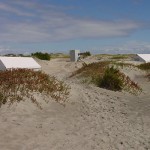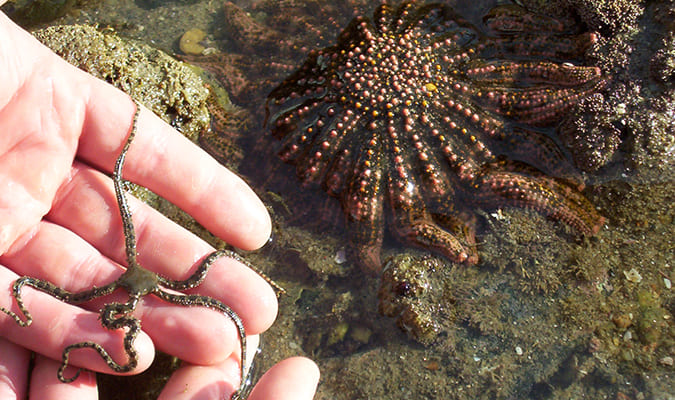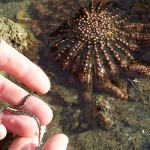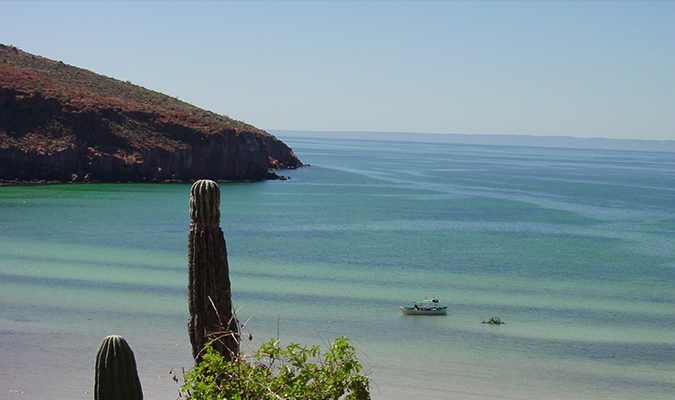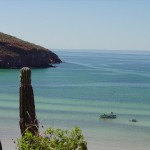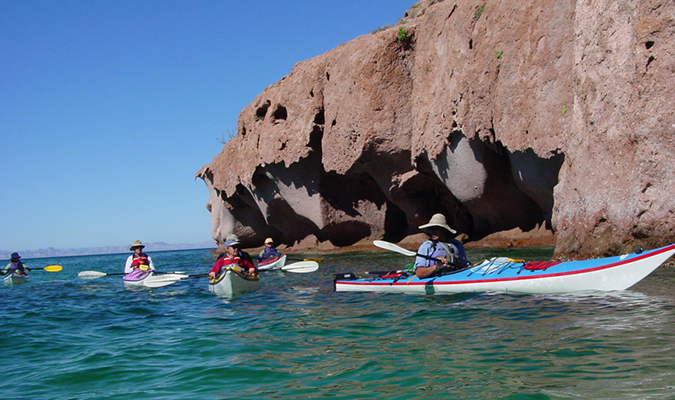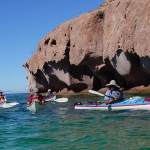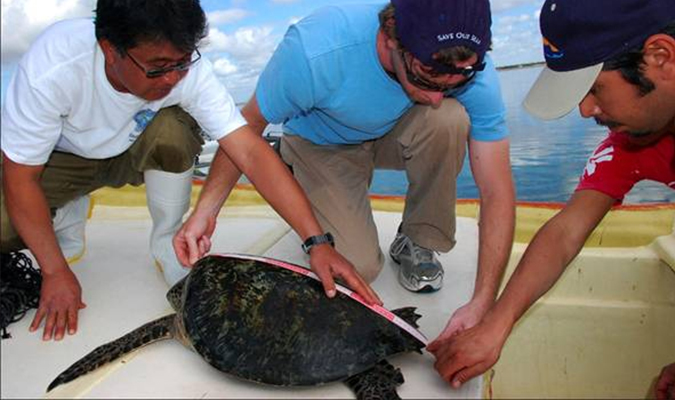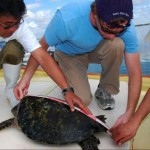 HIGHLIGHTS
Island eco-camping – Spend three nights eco-camping in secluded Puerto San Carlos and experience the natural beauty of Mexico.
Sea turtle monitoring – Join conservationists in collecting important data on the area's sea turtles.
Whale watching – Embark on two private whale watching tours, seeing the gray whales up close and learning about them from an expert guide.
Espíritu Santo Island – Explore this uninhabited island by kayak and swim with a resident sea lion colony.
Sierra de la Laguna – Discover this natural wonder to hike its nature trails, swim in freshwater springs, and look at ranchero life.
Day 1: Arrival to La Paz
Upon arrival at La Paz International Airport, enjoy a warm welcome from a Journey Mexico representative and a private transfer to a luxury hotel. Spend the rest of the evening at leisure, enjoying the elite facilities of the resort.
Day 2: Magdalena Bay
Depart from La Paz early in the morning and head to Magdalena Bay, the jewel of the Pacific and home to a staggering number of birds, sea turtles, and marine mammals, including migratory gray whales.
Breakfast will be provided en-route at one of our favorite local ranchos (ranches). Settle into a secluded island camp and, after happy hour, learn about the important sea turtle restoration project, which will be the focus of tomorrow's activities.
Overnight: Eco-Camping in Puerto San Carlos
Day 3: Magdalena Bay sea turtle monitoring
Wake up early, grab a cup of coffee, and watch the fisher-conservationists prepare the nets used in the sea turtle monitoring.
During breakfast, learn about the monitoring protocol and participate in the data collection process. Every two hours, accompany the monitoring team in pangas (skiff-style boats) to check the nets for turtles. Captured sea turtles will be transported to camp to be measured and analyzed before being released into the wild. After dinner, take in the night sky's twinkling stars.
Overnight: Eco-Camping in Puerto San Carlos
Day 4: Gray whales watching in Magdalena Bay
Set out on a private panga tour on the waters of Magdalena Bay to see mighty gray whales in their natural habitat. Over the years, many Journey Mexico guests have been left in awe by how curious these 25-ton creatures are, sometimes venturing right up to the boat to investigate. Accompanied by an expert guide, learn about their incredible migration and life cycles.
In the afternoon, explore the magic of the greater Magdalena Bay complex, its vast, rolling dunes, and winding mangrove canals teeming with birdlife. Budding chefs can pop into the kitchen for a class on regional cuisine before dinner. In the evening, sit by the fire and swap stories with your fisher-guides. Also, learn about the crucial role they play in conserving the natural resources of Magdalena Bay by combining tourism with conservation.
Overnight: Eco-Camping in Puerto San Carlos
Day 5: Gray whale watching to La Paz
In the morning, walk down to the beach to learn fishing techniques from local fishermen. After, bid farewell to the camp and new friends and head back out onto the bay in search of whales. After a picnic lunch on a secluded barrier island, start back for La Paz, where the journey concludes.
Day 6: Espiritu Santo Island
Journey even deeper into the region's natural wonders with a trip to the uninhabited Espiritu Santo Island. Once there, hop into a kayak and paddle beneath volcanic cliffs until lunchtime.
Enjoy a picnic lunch before a walk and an explanation of the area's natural history from an expert guide. After, experience an unforgettable activity, snorkeling with curious wild sea lions. After this magical experience, return to La Paz for an evening at leisure.
Day 7: Sierra de la Laguna Biosphere Reserve tour
Looming above the desert, just north of Los Cabos, the lush Sierra de la Laguna Biosphere Reserve provides the perfect escape from hotels and tourists.
Meet a local naturalist guide and hop in his Jeep for a private transfer to explore this fascinating landscape. En-route to the Sierra, learn about the natural history of the region and the ranchero culture that has kept centuries-old artisanal traditions alive. Spend the day hiking nature trails, swimming in freshwater springs, and observing local ranchero life.
Day 8: Departure from La Paz
After breakfast, meet a driver for a private transfer to La Paz International Airport.
Dates
This trip can be customized for a private journey in the months of February and March.
Prices
Our custom-tailored journeys start from $1,800 USD per day for two travelers. Contact us today to discuss your travel desires and design a personalized proposal with exact pricing. Private and shared camping experience available.
Please note, our pricing guideline is a starting from price and is not necessarily applicable to the suggested hotels contained within the suggested itineraries on this web site. Itineraries are customized prior to final pricing.