OVERVIEW
ITINERARY DETAIL
DATES AND PRICES
The Swim with Whale Sharks and Visit Ancient Ruins trip allows for an up-close encounter with the docile whale sharks, and visit to the areas most interesting Mayan sites, providing unique and exhilarating experiences not to be forgotten.
Embark on a 5 day journey that provides a wonderful mix of culture, history, and adventure. You will be boated out to a secluded island where you snorkel with docile whale sharks who range from 10 to 65 feet in length! After time spent swimming with the whale sharks,  explore the ancient Mayan mysteries at Ek Balam and Chichen Itza. Your private guide will illuminate the significance of the world renowned archaeological site and illustrate the amazing achievements of the Maya civilization. You will also have the chance to cool off in a beautiful cenote.
GALLERY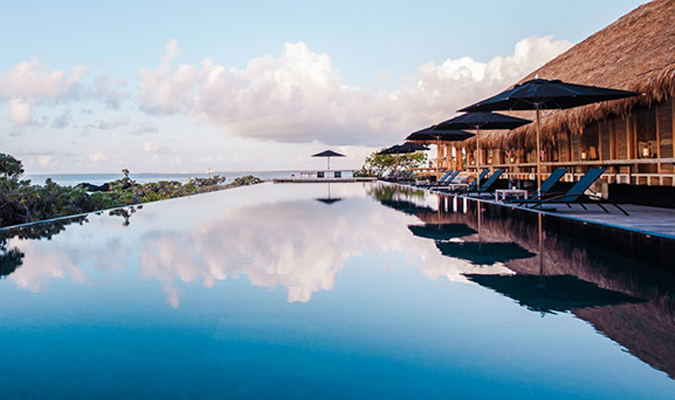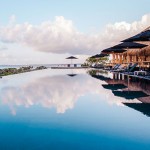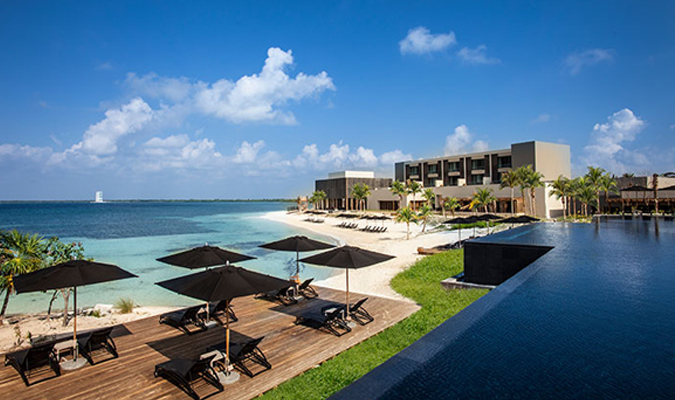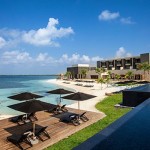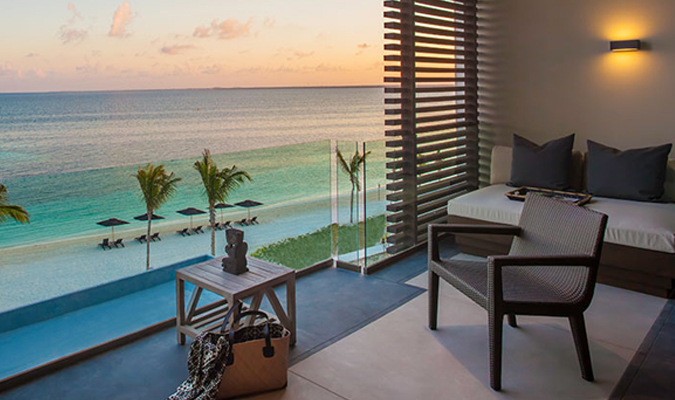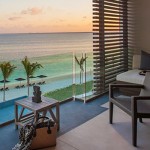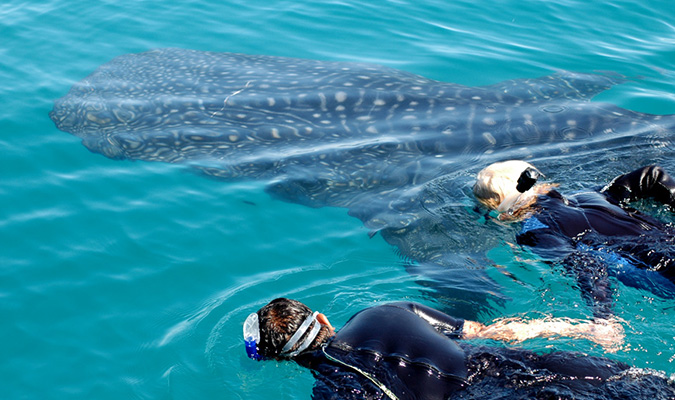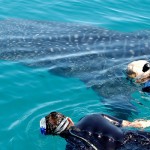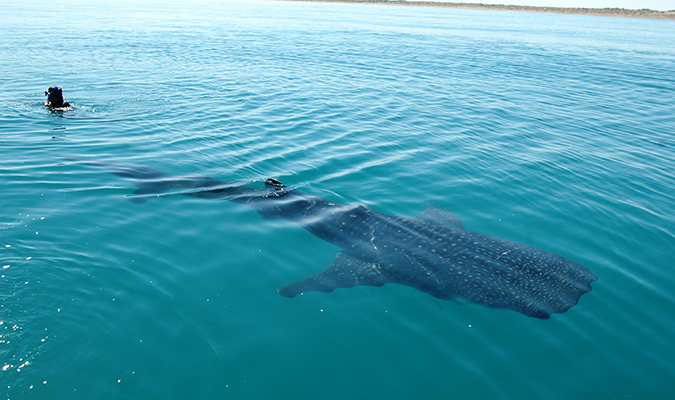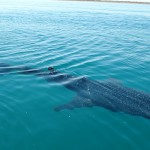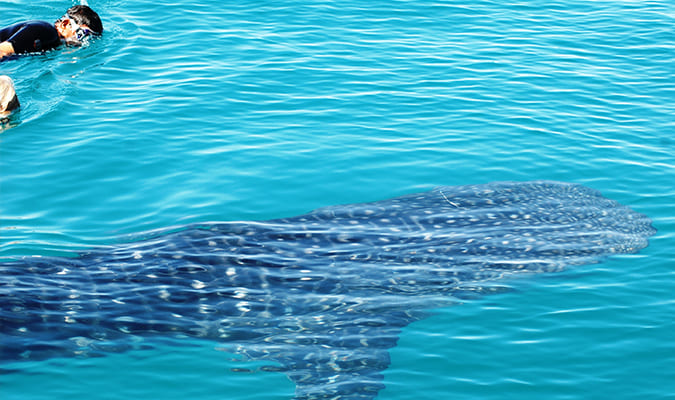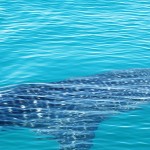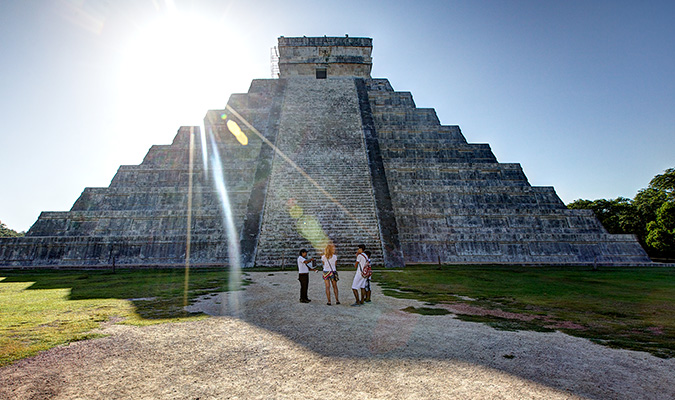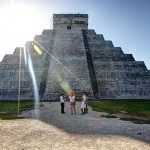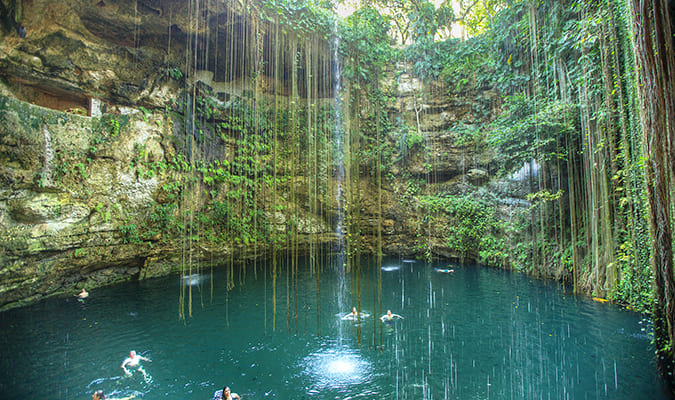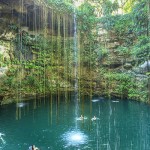 HIGHLIGHTS
Chichen Itza & Ek Balam– Enjoy a private, guided visit to this  amazing archaeological site
Valladolid – Visit the Magical Town of Valladolid, the first capital city of the Yucatan
Swim with Whale Sharks – Traverse the Caribbean Sea near Isla Contoy and Isla Mujeres to swim with whale sharks

Day 1: Arrival to Cancun
Welcome to Mexico! Our airport supervisor will greet you in the arrival hall of Cancun International Airport.  He will accompany you to your awaiting vehicle and introduce you to the driver. Most of the select hotels that we work with are located within a 15-20 minute drive from the airport.
Overnight: Nizuc
Day 2: Private Whale Shark Expedition
After breakfast, you will go on private tour snorkeling to swim with the elusive whale sharks that are found here from June to September during their annual migration. The docile animals range between 10 and 65 feet!
Overnight: Nizuc
Day 3: Private Transfer to Chichen Itza,  Ek Balam & Valladolid en route
Today you will be privately transferred to the grounds near Chichen Itza. En route, visit  Ek Balam Archaeological Site; Ek Balam means black jaguar, and it was at the height of its importance as a city during the Late Classic period (600-900 A.C.). Next,  head to Valladolid for lunch. Valladolid was the first capital city of the Yucatan, today a bustling Mayan city with a special colonial flavor.
Later this evening you arrive to your lovely hotel, where you can settle in and enjoy rest of evening at leisure.
Overnight: The Lodge at Chichen Itza
Day 4: Private Tour to Chichen Itza Archaeological Zone & Cenote Ik-Kil
Meet your private guide to visit the  Chichen Itza Archaeological Zone; the most famous and well-restored Yucatán Maya site. The morning is spent visiting the great ball court, plazas, observatory, and temples of this beautiful area. Your guide will share Chichen Itza's troubled history as a settlement that was largely abandoned in the 9th century and then resettled almost 100 years later to then be invaded by the Toltecs from the Mexican highlands near present-day Mexico City. This brought a fusion of highland and Puuc Maya styles to Chichen Itza's temples and buildings.
Afterwards you will enjoy time for swimming and refreshing in one of Mayan Cenotes, these are natural, enigmatic and unique in the world water holes that were once the only resource for fresh, sweet water in the local Yucatecan jungle.
Overnight: The Lodge at Chichen Itza
Day 5: Departure Day
Your guide will meet you in the lobby for a private transfer to Cancun Airport  for your departure flight.

Dates
This trip can be customized for a private journey from mid-June to mid-September (whale shark season can vary).
Prices
Our custom-tailored journeys start from $800 USD per day for two travelers. Contact us today to discuss your travel desires and design a personalized proposal with exact pricing.
Please note, our pricing guideline is a starting from price and is not necessarily applicable to the suggested hotels contained within the suggested itineraries on this web site. Itineraries are customized prior to final pricing.