by  Susannah Rigg
You don't have to be a trendy New York fashionista to stay at the Coqui Coqui hotels, but it definitely helps. With four hotels in the Yucatan Peninsula (two of which have just one lavishly-extravagant room) Coqui Coqui has certainly made an international name for itself in the last few years.
The hotels were all designed and built by Argentine architect and perfumer Nicolas Malleville. He was so captivated by the charms of Tulum that he constructed the first of the Coqui Coqui hotels on the beach there and created a complete perfume range inspired by the scents in the air. Coqui Coqui, is also a perfumery, with signature aromas of coconut and orange blossoms that drift in the air at all four of their hotels.
The charm of each of the 'residencies', as the Coqui Coqui staff prefers to call them, is that they reflect something of the environment around them. Tulum's residence is built using stonework that looks not dissimilar to that at the archeological site at Tulum, while the Coba residency has been mistaken for being an extension of the archeological zone that it sits beside. The Merida residence reflects the colonial elegance of yesteryear and Valladolid boasts the same laid back tropical atmosphere as the city in which it resides. While each of the hotels is different, a signature style runs throughout them all, a kind of sumptuously elegant, laid back chic.
The hotels aren't for everyone. If you are a fan of state-of-the-art technologies and 24-hour service, then Coqui Coqui will likely not be your thing, with salt water in the taps at Tulum and Coba and no restaurants or late night service in Merida and Valladolid. However, for those who enjoy places oozes cool and unique features, like the two freestanding bathtubs side by side in the Merida residence or the Indiana Jones-style drawbridge connecting the two buildings in Coba, they will not disappoint. ⬛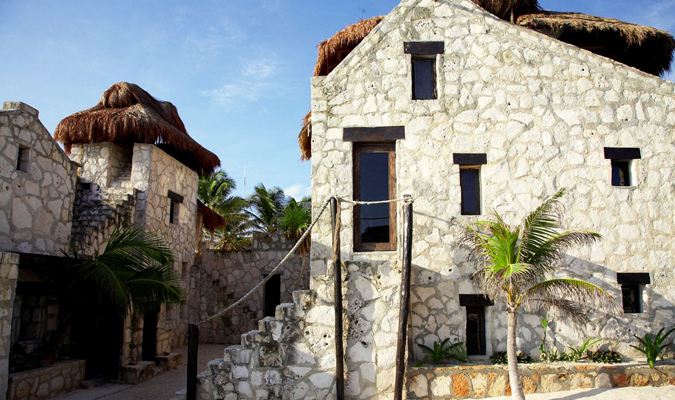 Coqui Coqui Tulum is a rustic, chic hotel with just six rooms that are spacious and detailed with luxurious fittings like freestanding baths and designer hammocks. Coqui Coqui Tulum also  features a boutique shop and their signature perfumery, and a beachfront restaurant, that serves simple, fresh dishes.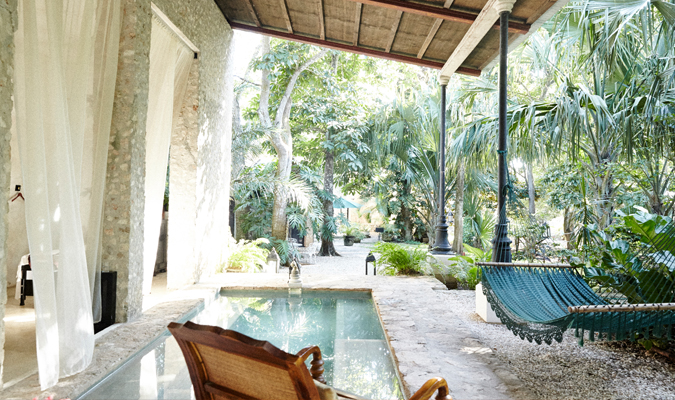 Coqui Coqui Valladolid oozes demure elegance in its one-room only boutique hotel with black and white furniture and accessories set against light tiled floors and stone walls.  The property also has a separate spa using many of the fresh ingredients grown right there in the hotels lush gardens.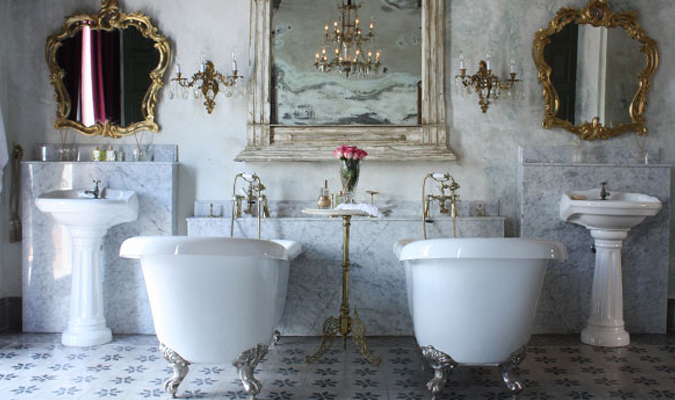 With just one fabulously extravagant suite, Coqui Coqui Merida  features a huge, inviting bed which sits in the same room as two freestanding bathtubs. In addition to its own plunge pool and balcony, there is also a spa, privately-served just for you. In true Coqui Coqui style the hotel speaks of its environment, reflecting the rich, extravagant era of colonial Merida.

 Coqui Coqui Coba easily looks like it could be an extension of the nearby Cobá archaeological site. The two stone buildings are adventurously connected by a hanging rope bridge and the rooms are minimal but classy, each with its own stone bath and hammock. The boutique hotel decor is insightful with old maps, botanical drawings, and vintage photos to complement the library stocked of archaeological and anthropological texts.
Interested in booking Coqui Coqui?
Journey Mexico has Exclusive Offers at all 4 properties; stay 3 nights and receive the 4th night free.
Or browse our unique 10 day itinerary: A Journey Through the Yucatan Peninsula with Coqui Coqui which features an ideal route to explore the Yucatan Peninsula and Tulum via the Coqui Coqui Residences & Spas Collection. Click here to book now. 
About the Author: Susannah Rigg has English blood coursing through a Mexican heart. She  is a freelance writer and blogger who specialises in all things Mexican.  She writes from her picturesque home in Oaxaca, where she has lived for almost five years.  Susannah can be contacted via her blog www.mexicoretold.com or you can follow her on Facebook, Twitter or Instagram.