With just one fabulously extravagant room, Coqui Coqui Merida defines the word exclusive.
Coqui Coqui Merida features a huge, inviting bed which sits in the same room as two freestanding bathtubs, for a quite unique shared bathing experience. The lounge area is grand, with period furniture with plush red upholstery, golden accessories and original tiled floors. Think draped velvet curtains and French bourgeois design and you have the idea.
In true Coqui Coqui style the hotel speaks of its environment, reflecting the rich, extravagant era of colonial Merida. Walk in through the perfumery and enjoy a coffee or fresh tea in a mismatching bone china teacup and saucer, before being shown to your room.
The one suite has its own plunge pool and balcony where your breakfast will be served after your night in this regal residence. There is also a spa, privately-served just for you. Pick from a range of massage, exfoliation and hydro-treatments to be pampered in style.
While the hotel doesn't have a restaurant, step outside and just a few steps away you are in the heart of the action with a wealth of restaurant and bar choices.
For those looking for something unique in their luxury hotel experience, this is just the place.
PHOTO GALLERY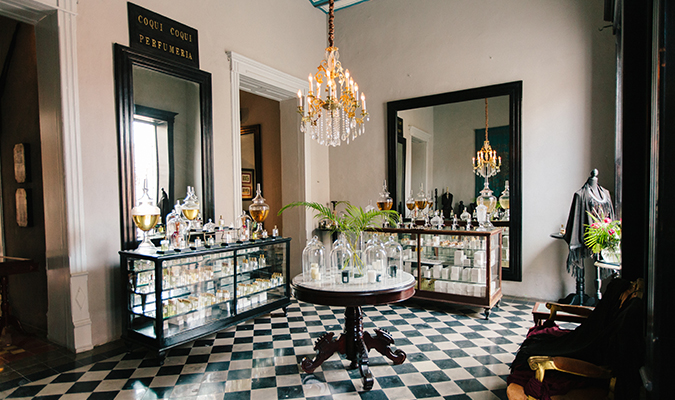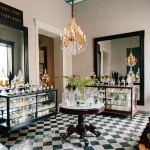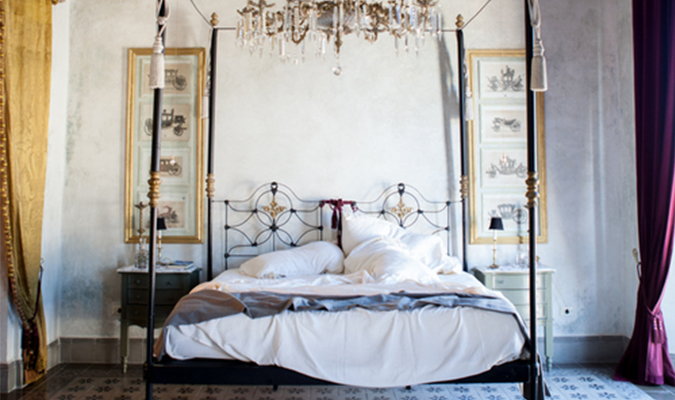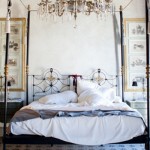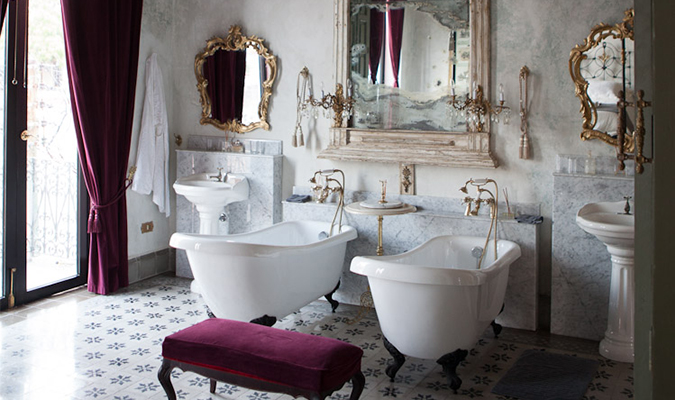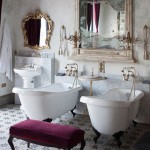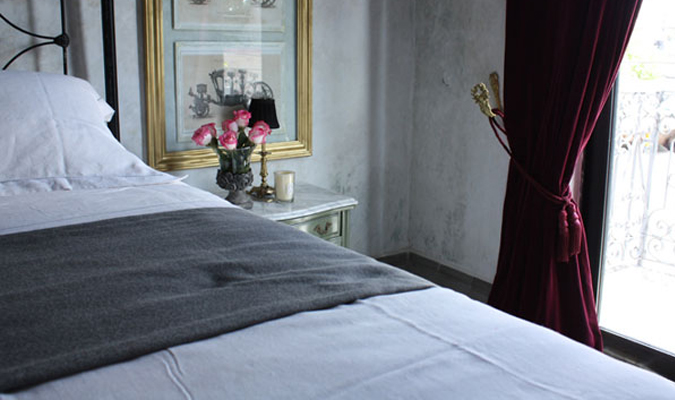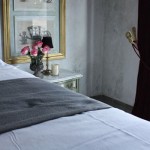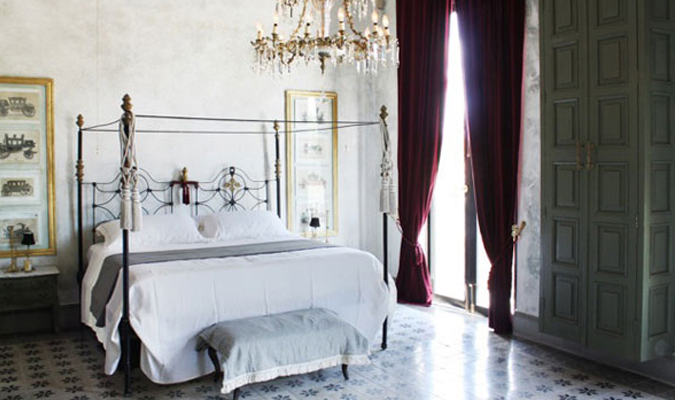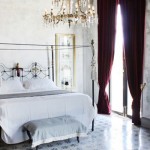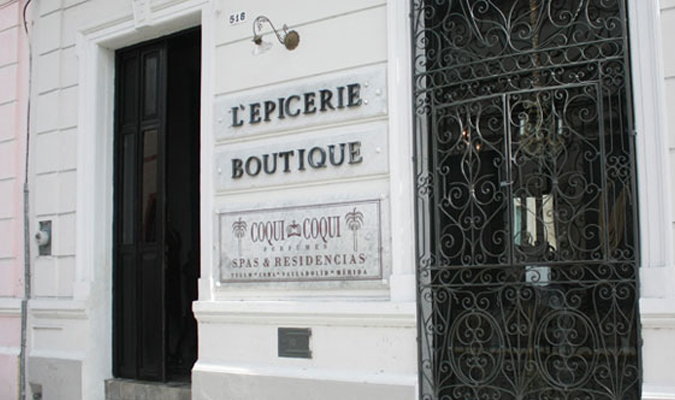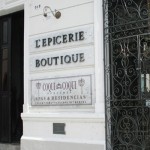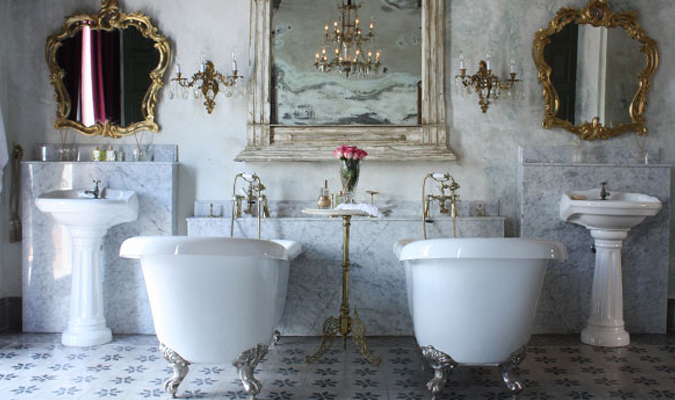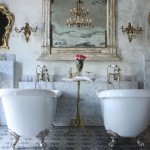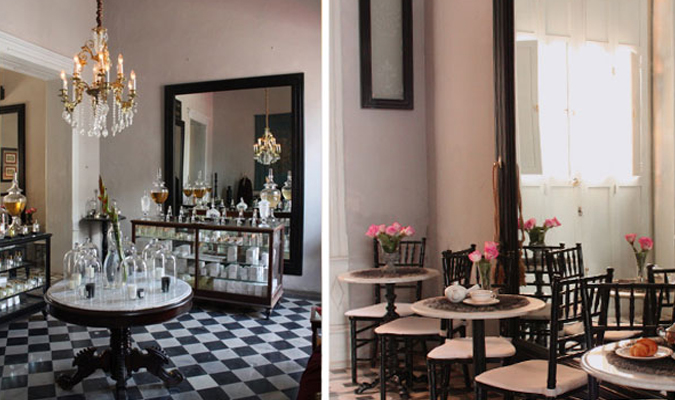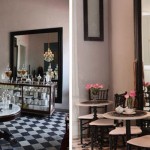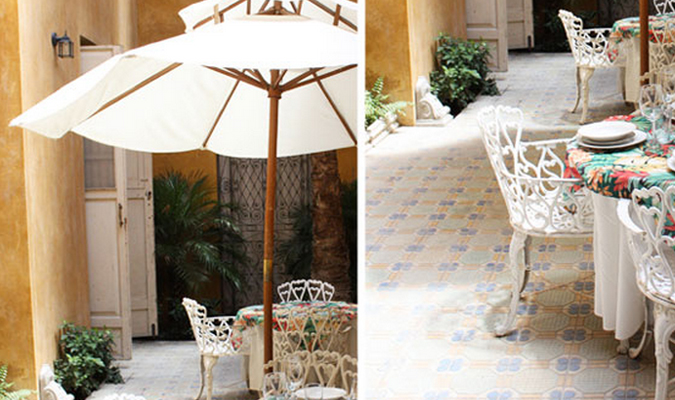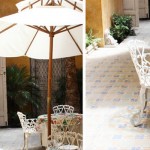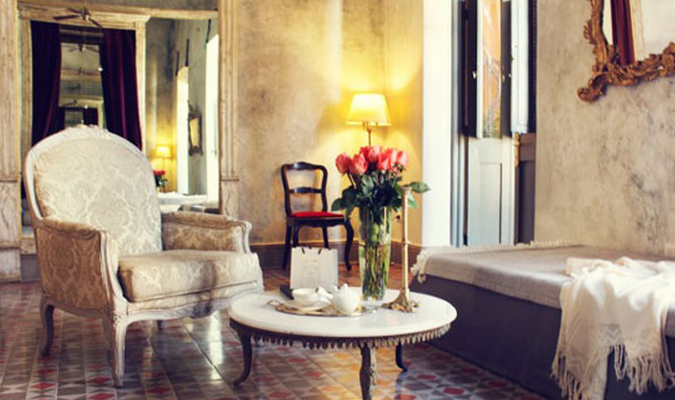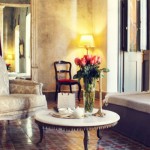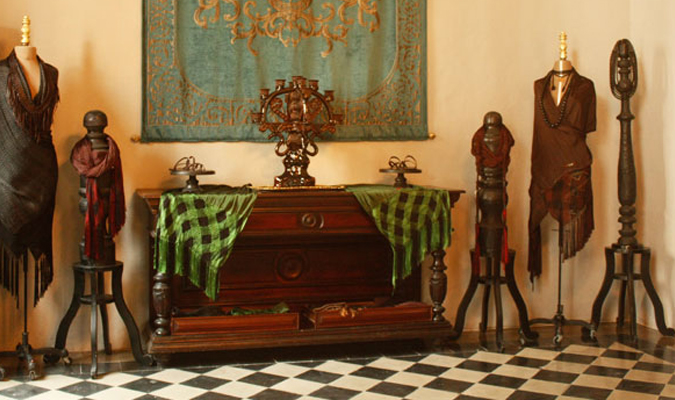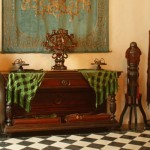 JM TIP
Enjoy a bottle of wine on your private terrace that overlooks the city.

Spa
Made to order breakfast
Complimentary Wifi