OVERVIEW
ITINERARY DETAIL
DATES AND PRICES
The Coqui Coqui Residences & Spas Collection creates an ideal route to explore the Yucatan Peninsula and Tulum.
Coqui Coqui was born by the charm of the Yucatan Peninsula and the tropical aromas inspired the creation of places and perfumes to enhance and preserve this magic. With several boutique hotels throughout the Yucatan Peninsula, this itinerary provides an interesting route to journey the region.
With Coqui Coqui hotels included, visitors will feel a sense of place at all times.  Coqui Coqui has become an harmonic path extending from the white sand beaches and coconut forests in Tulum, to the transparent turquoise cenotes and colourful colonial facades in Valladolid. From the wild lush vegetation and the stunning Archeological Mayan Site in Coba to the elegant and metropolitan streets of Merida.
PHOTO GALLERY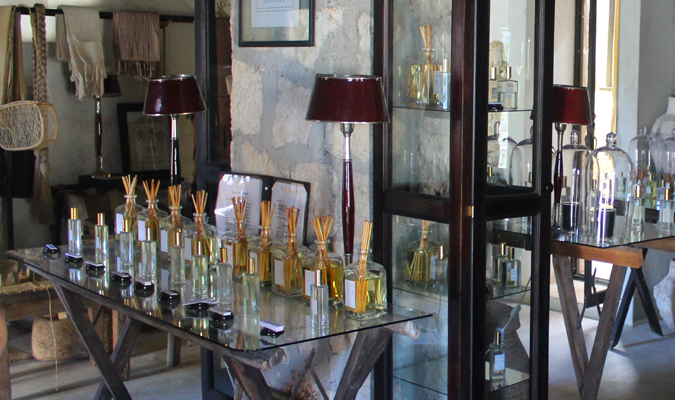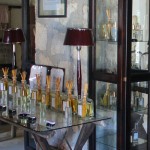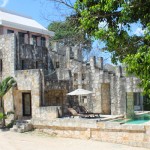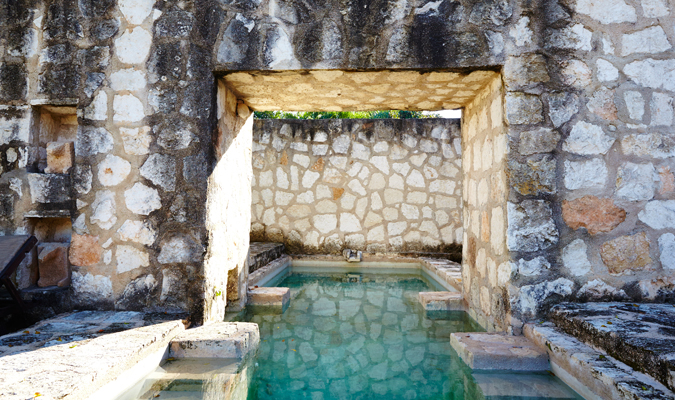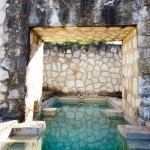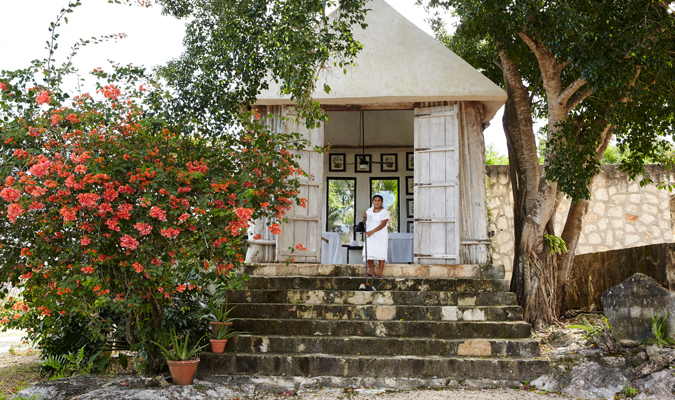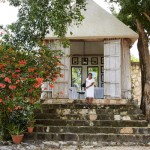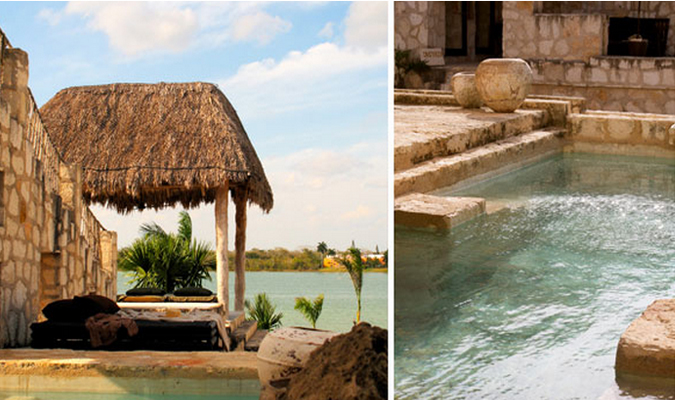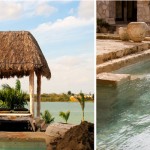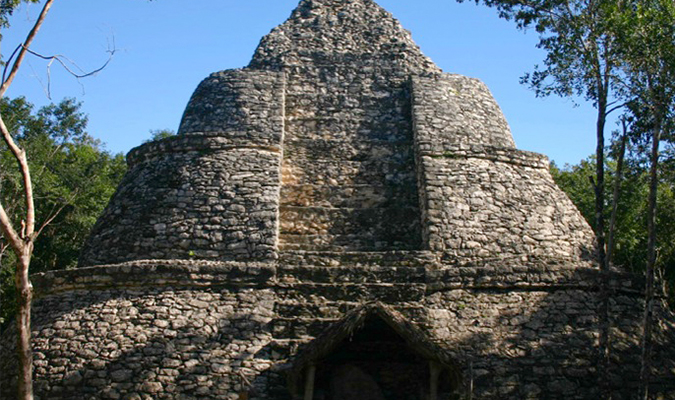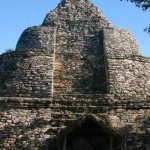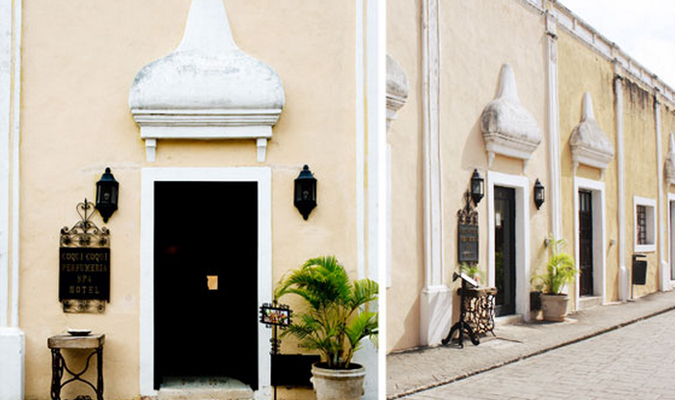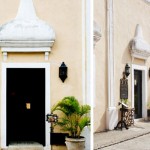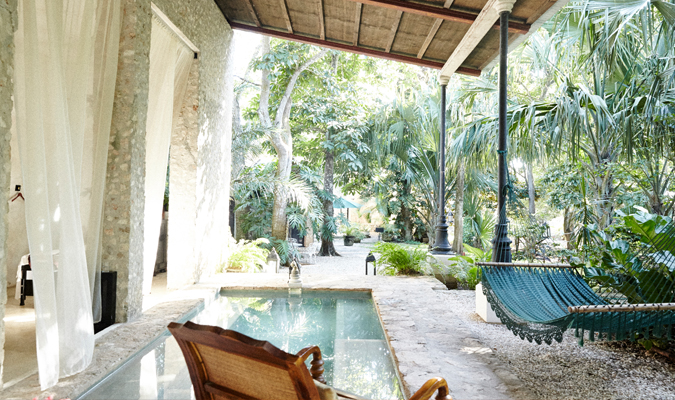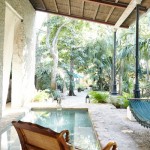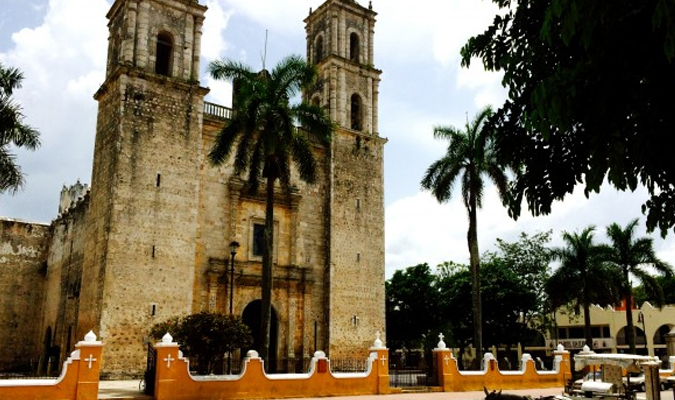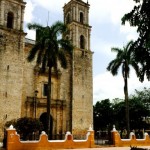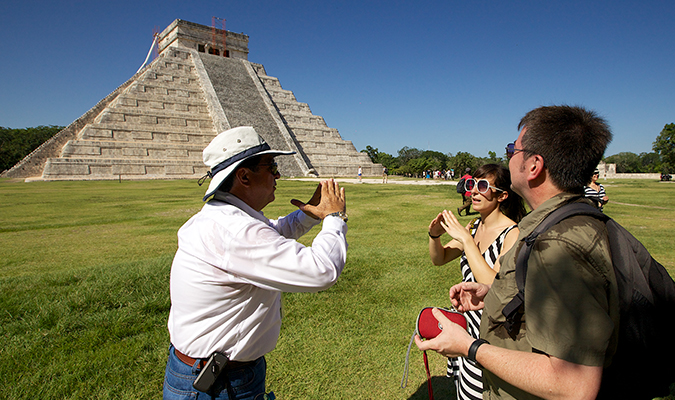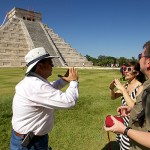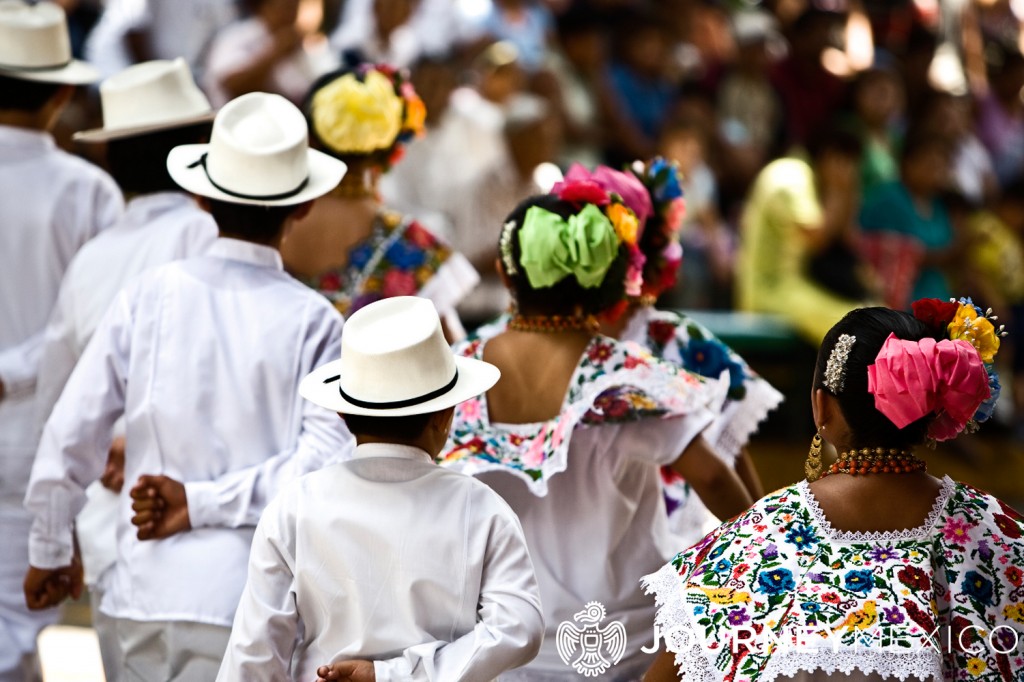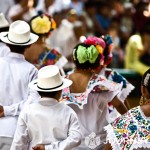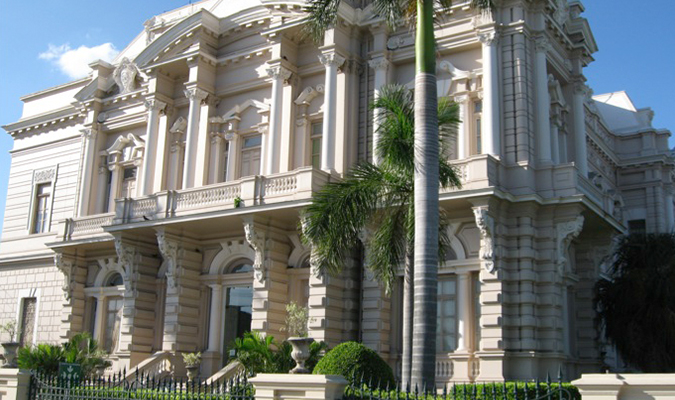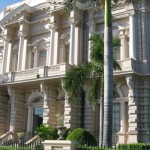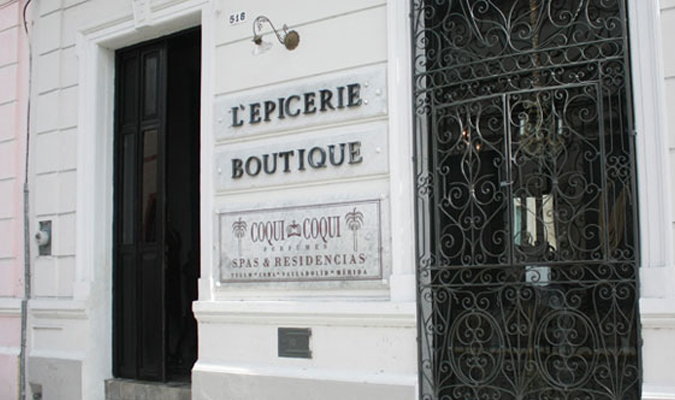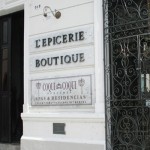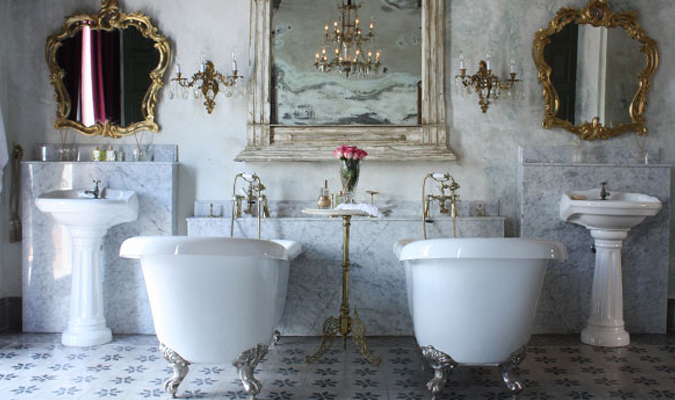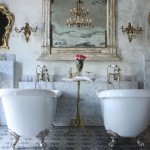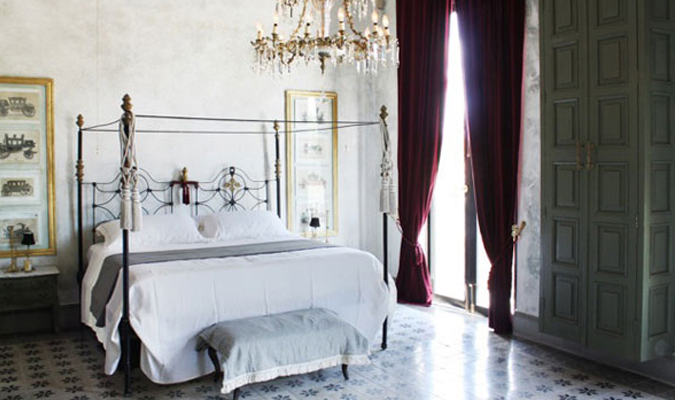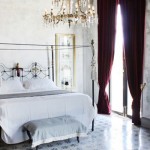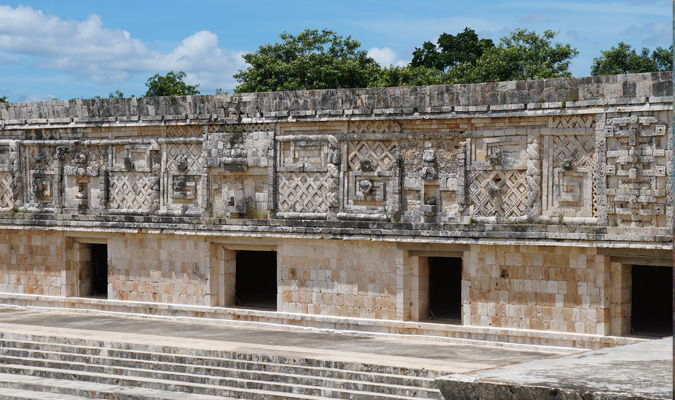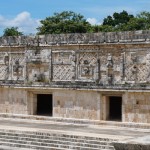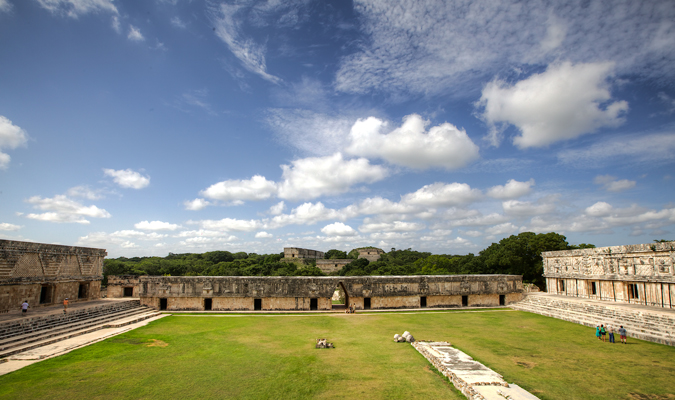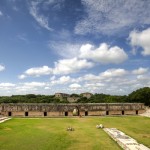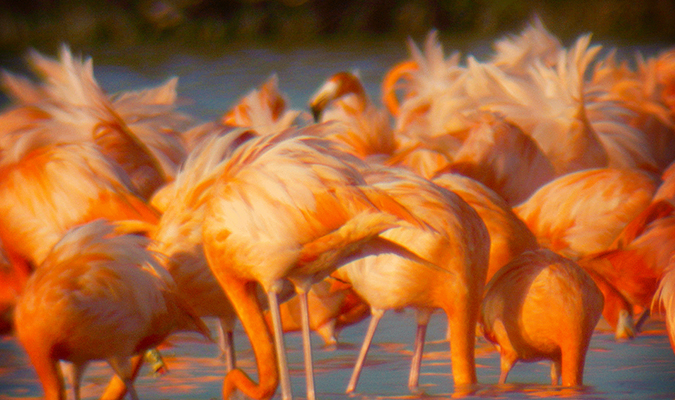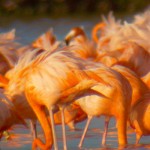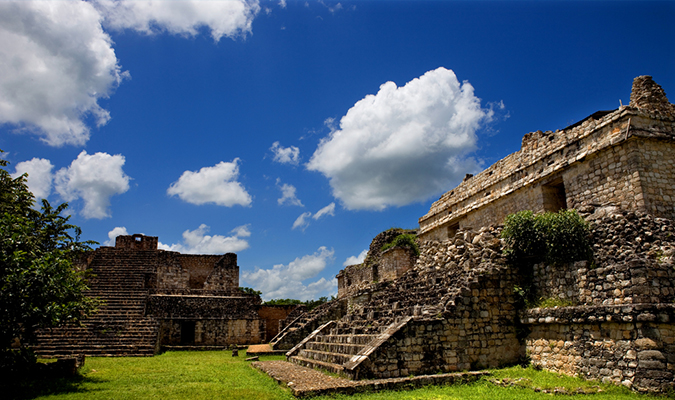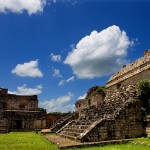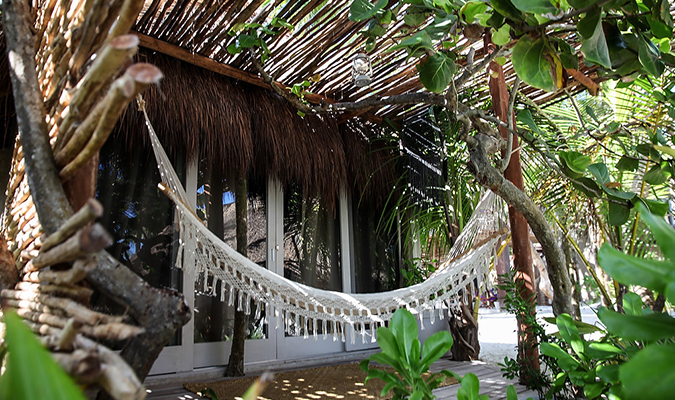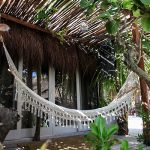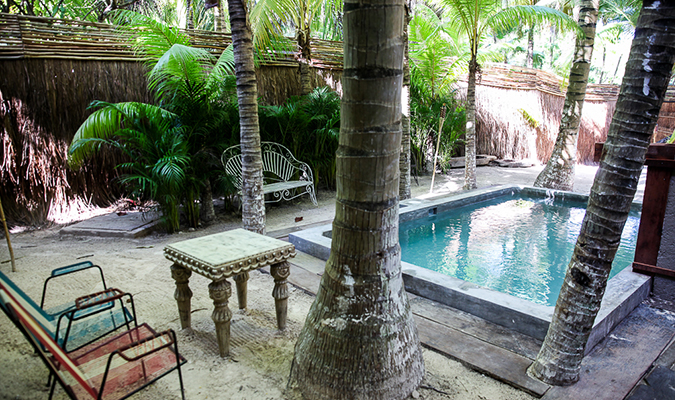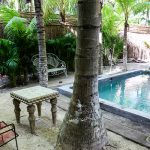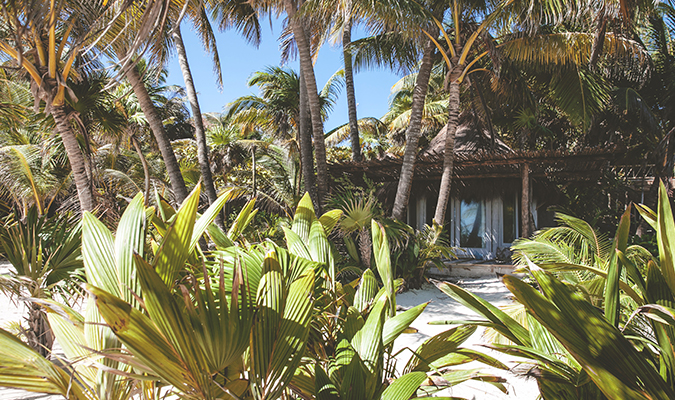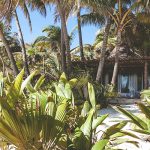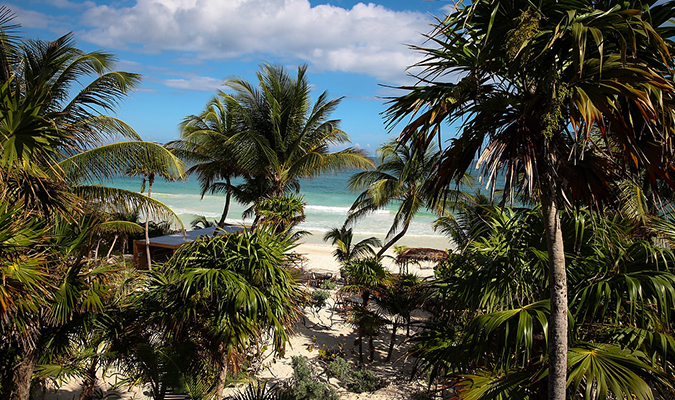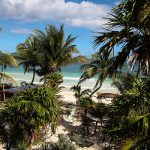 HIGHLIGHTS
Mayan Ruins – Locally guided visits to the amazing archeological sites of  Coba, Chichen Itza, Uxmal, Kabah, and Ek Balam
Magical Towns – Explore the culture and colors of Valladolid and Izamal
Tulum – Discover the charms of this truly beautiful place full of boutique hotels and delicious restaurants
Celestun – Discover this UNESCO World Heritage Site and World Biosphere Reserve
Coqui Coqui Residences & Spas – Stay at all three Coqui Coqui properties

Day 1: Arrival to Cancun
Today you will be met at the Cancun airport and privately transferred to hotel Coqui Coqui Coba (2 hours). At arrival you will unleash your inner explorer and begin your adventure in this two-tower hideaway hotel that sits near an ancient ruined city. Enjoy a tranquil evening with stunning views of the Mayan pyramid Cobá and unique sunsets in a peaceful retreat located in the middle of the Jungle, dinner included on property. Overnight: Coqui Coqui Coba
Day 2: Private Tour to Cobá, Maya Cenote, and Valladolid
Early today after breakfast you will meet your guide in the hotel lobby for a privately guided excursion to visit the towering temples of Cobá, one of the highest Mayan pyramids. It is estimated that some 6,500 structures still remain to be excavated. The jungle setting and vine-covered ruins are a perfect setting for an optional the bike tour. Our expert tour guide will illuminate the Mayan mysteries of the region as we learn about its engineering, architecture, and society.
After the tour you will enjoy time to swim and relax in a Mayan cenote. From here we continue on our journey to Valladolid. Valladolid was the  first capital city of the Yucatan, today a bustling Mayan city with a special colonial flavor. Here, you will be welcomed at Coqui Coqui Valladolid Boutique Hotel, your home for the following 2 nights. At arrival you will settle into your charming hotel and visit the Coqui Coqui Perfumery,  a place that was born and inspired by the charm of the Yucatan Peninsula and its tropical aromas, offering the locally produced selection of handcrafts as well. Overnight: Coqui Coqui Valladolid
A secluded one-room retreat set atop the flagship perfumery, built in the 16th century, Coqui Coqui Valladolid caters to your senses with signature scents. The view from the room on the beautiful tropical garden, a little pool of fresh water and the tailored spa treatments will pamper you during this extraordinary experience.
Day 3: Private Chichen Itza & Afternoon Spa at Coqui Coqui
An early start allows for you to visit Chichen Itza before the groups arrive from Cancún.  In its time this amazing place was one of the largest cities with the most diverse population in the Maya world, a factor that could have contributed to the variety of architectural styles at the site. Your Journey Mexico guide will introduce you to the daily life's of the Mayans, the history of the over 1,500 year old pyramids and the significance of the name Chichén Itzá.
Later this evening back at the hotel  you will be pampered at the spa with a Coqui-Coqui Ritual. This is an incredible 3-hr treatment that starts with a honey and sea salt scrub, apowerful local aloe vera wrap,  a hair treatment and massage,  an aromatherapy oil massage, and, for the grand finale, a candlelit flowerfull experience of warm coconut milk and bathsalts. Overnight: Coqui Coqui Valladolid
Day 4: Private Tour to Izamal and Merida
Today after breakfast you will meet your guide at the hotel lobby for a privately guided tour to City of Izamal  where you will visit the magical Franciscan monastery and explore the mysterious Yellow City.
The journey continues towards Merida, after free time for lunch you will learn about this historic and thriving Yucatan city, including the colonial architecture, churches and monuments. This afternoon you will also visit The "Fundación de Artistas" (subject to confirmation) a non-profit organization founded by a creative artistic-minded group and two Yucatan-based companies (Coqui Coqui Residencias & SPA being one of them) as a philanthropic idea that focuses on creating a unique platform for diverse forms of artistic expressions. Fundacino De Artistas is located next door to Coqui Coqui and occupies a restored grand casona on Mérida's Centro Histórico its grand spaces suitable for large-scale and expressive art installations. Overnight: Coqui Coqui Merida
Coqui Coqui Merida the youngest of the Coqui Coqui Residences, has a strong character to show, boosted by the vibrant life of the metropolis, and the charm of the 1903 building with history dating back to the Porfirian times. The decadent belle époque atmosphere of the boutique, with its high-end local handcrafts, and the timeless style of the Epicerie, with the smell of freshly brewed coffee or the tasteful selection of gourmet treats, will definitely charm and then introduce you to the magnificent suite and the exclusive urban spa of this opulent and unique retreat.
Day 5: Private Tour to Uxmal and Kabah
Meet your guide at the hotel lobby for a full day excursion to to Uxmal & Kabah Archaeological Sites
Uxmal is a UNESCO World Heritage Site with architecture characterized by low horizontal palaces set around courtyards, decorated with rich sculptural elements and details.
After exploring the site you will enjoy time at leisure for lunch and continue towards  Kabah a site famous for its "Palace of Chaac Masks" and the much photographed arch that is thought to be the center of the city. Back at Merida enjoy rest of evening at leisure. Overnight: Coqui Coqui Merida
Day 6: Celestun
You will be picked up for a private tour of wonderful wildlife sanctuary, Celestun Biosphere Reserve. This is an enticing spot for all naturalists as there are more than 200 species of birds and it is home to one of the largest migratory flamingo populations in the world. Enjoy a boat ride through the river admiring wonders of nature, beautiful flamingo colonies, and fresh water springs. Back in Merida enjoy rest of evening at leisure. Overnight: Coqui Coqui Merida
Day 7: Merida to Riviera Maya with Ek Balam Archaeological Site
Arrive this morning to Ek Balam Archaeological Site. After, enjoy time to swim and relax in a cenote, Cenote Xcanche. Heading south to Tulum you will enjoy a tranquil evening as we transition to the  Mexican Caribbean. At arrival you will settle into your lovely hotel to enjoy rest of evening at leisure. Overnight: Nomade Tulum
Day 8-9: Days at Leisure
These days are yours to enjoy at leisure to relax in your lovely surroundings and take advantage of the many amenities on property, activities available in Riviera Maya or just lay back at the white sands and turquoise seas. Overnight: Nomade Tulum
Day 10: Departure Day
Dates
Our trips are fully customized, allowing us to build your itinerary for any time of the year.
Prices
Our custom-tailored journeys start from $800 USD per day for two travelers. Contact us today to discuss your travel desires and design a personalized proposal with exact pricing.
Please note, our pricing guideline is a starting from price and is not necessarily applicable to the suggested hotels contained within the suggested itineraries on this web site. Itineraries are customized prior to final pricing.