Coqui Coqui Coba is a hideaway boutique hotel with views of the Mayan ruins.
Imagine being one of the first explorers, archeologists or botanists. Stepping into Coqui Coqui Coba, will give you just that feeling. Built in true Coqui Coqui style, blending with its environment, the hotel looks like it could be part of the ancient ruin of Coba or the set of an Indiana Jones movie. The two stone buildings are connected by a rope bridge to add extra adventure.
The rooms are minimal but classy, each with its own stone bath and hammock. The walls, scattered with old maps, botanical drawings and archeological photos coupled with a brown, khaki and beige color scheme add to the vibe of discovery and adventure, as do the salt-water showers and minimal mod-cons. It still feels luxurious, however, especially with the little bag of goodies from the Coqui Coqui perfumery left for you to enjoy during your stay, and the rooms luxuriously scented with coconut and orange blossom.
The hotel has two small dipping pools, as well as a spa and a library stocked with archeological and anthropological texts. The restaurant serves basic, quality dishes and all meals are included. You'll likely be glad of this because there is nothing much nearby. The restaurant shuts at 8pm however, so this might not be the place for night owls, but rather for people who want to sleep by the moon and rise with the sun.
Stay here if you want something unique and off the beaten track to bring out that explorer in you.
PHOTO GALLERY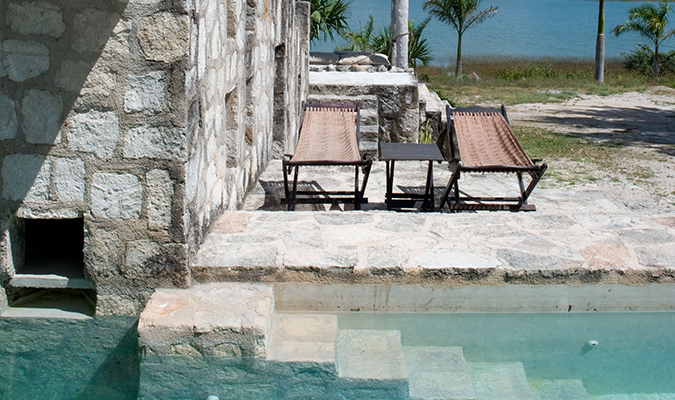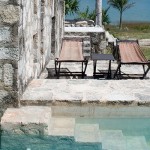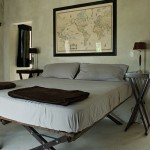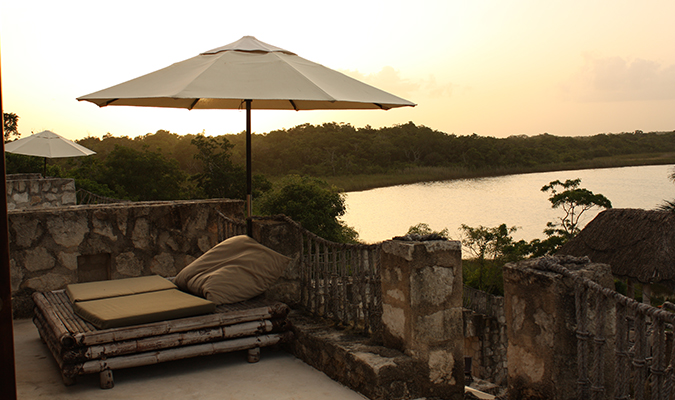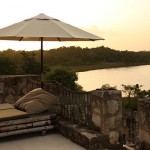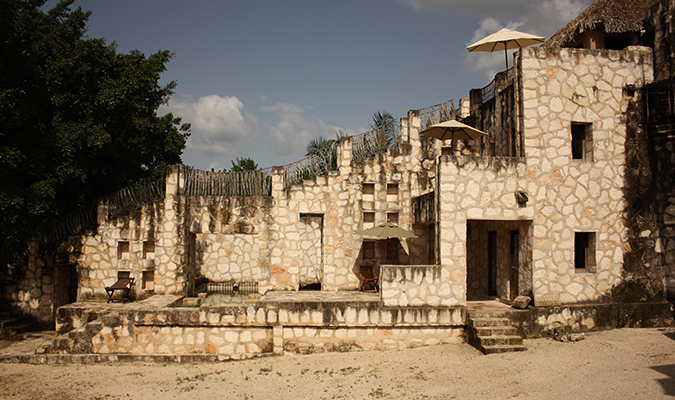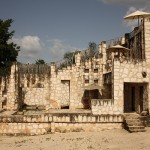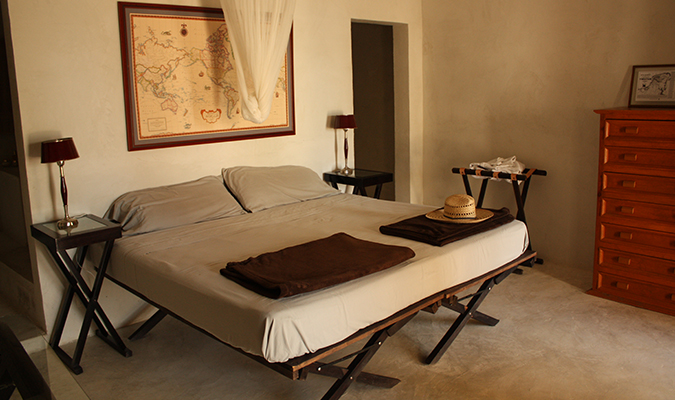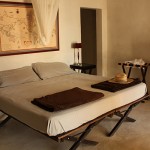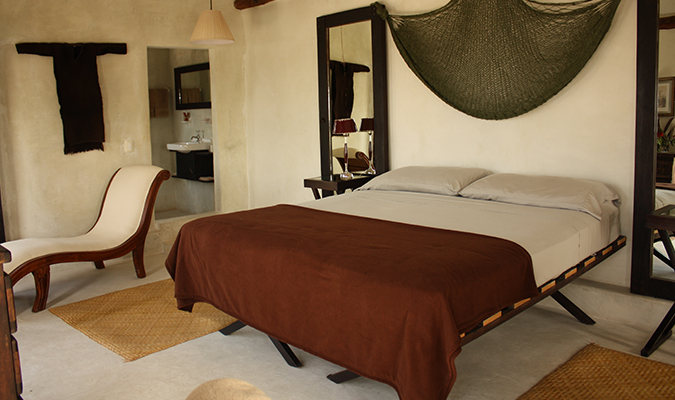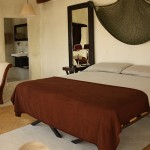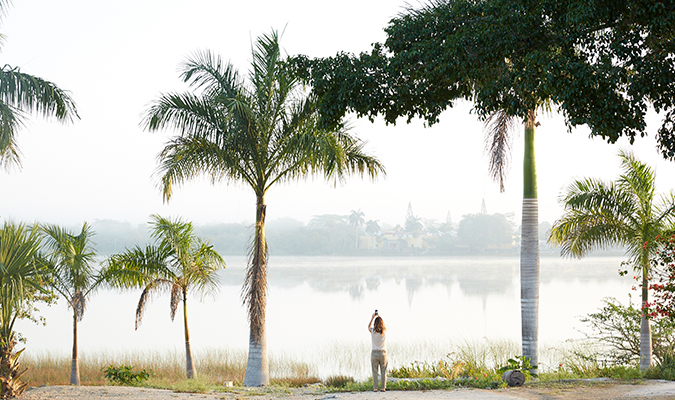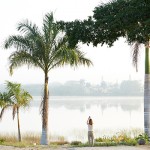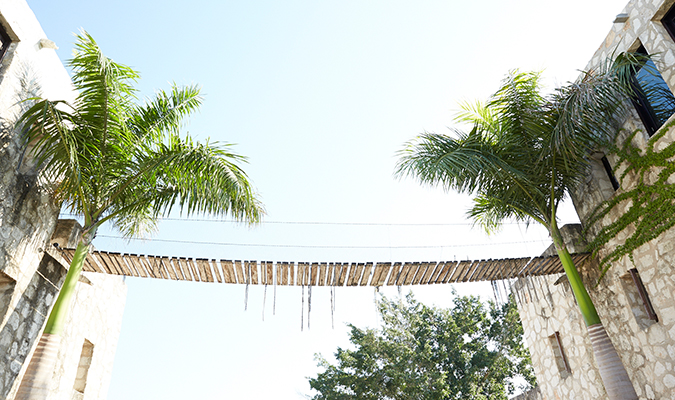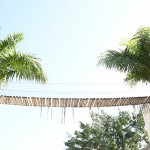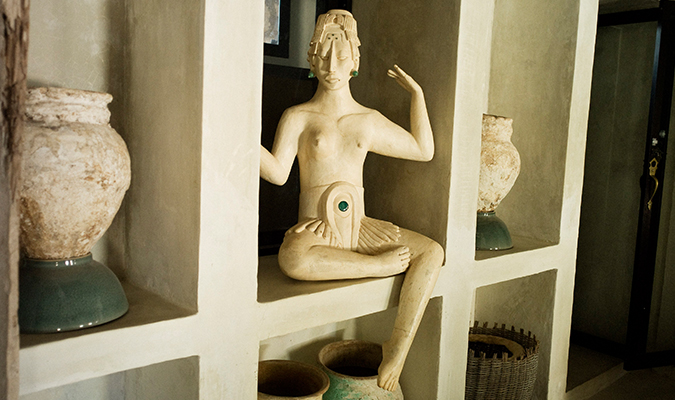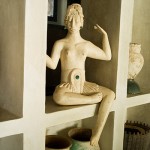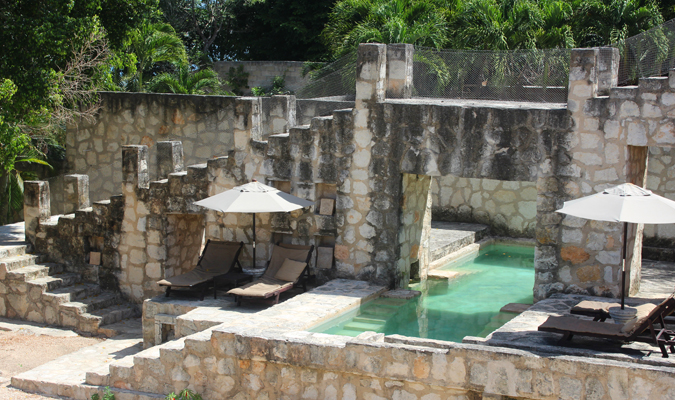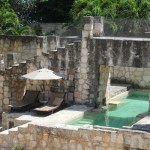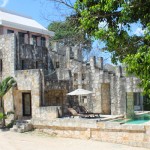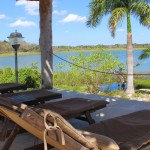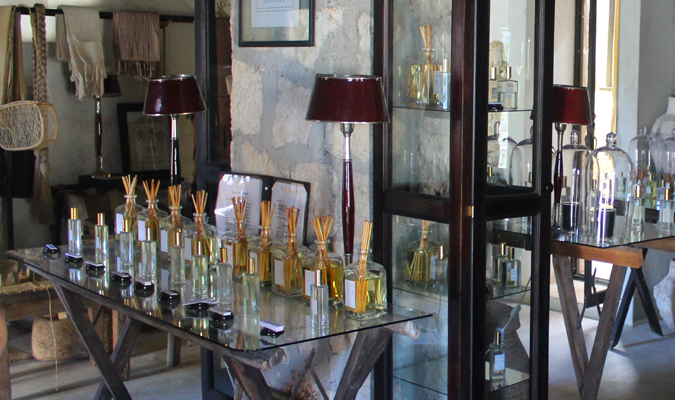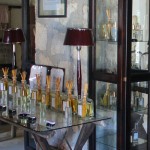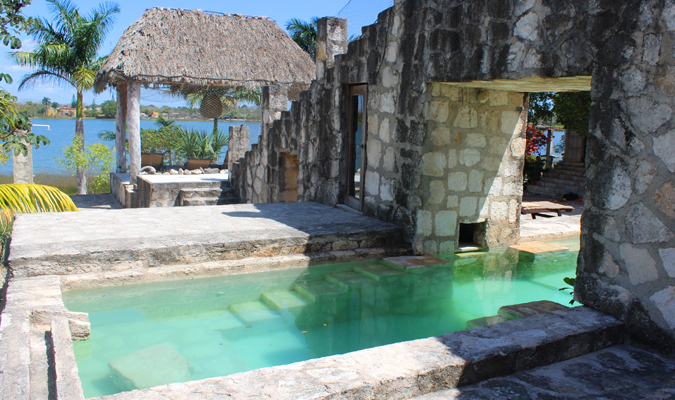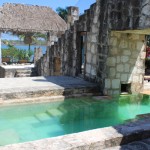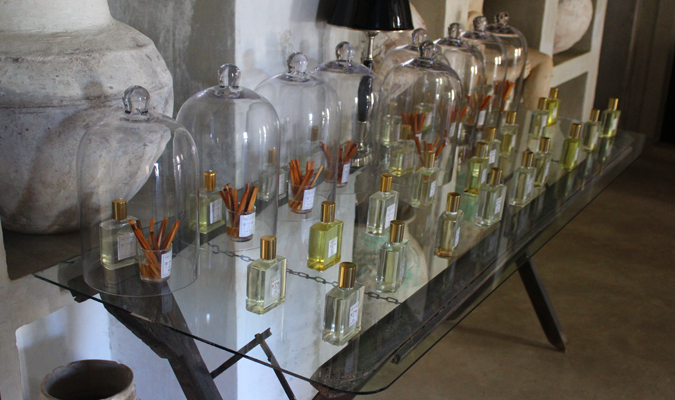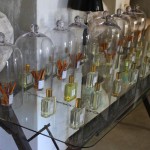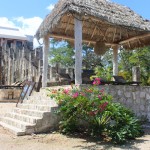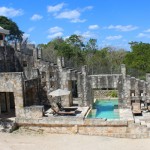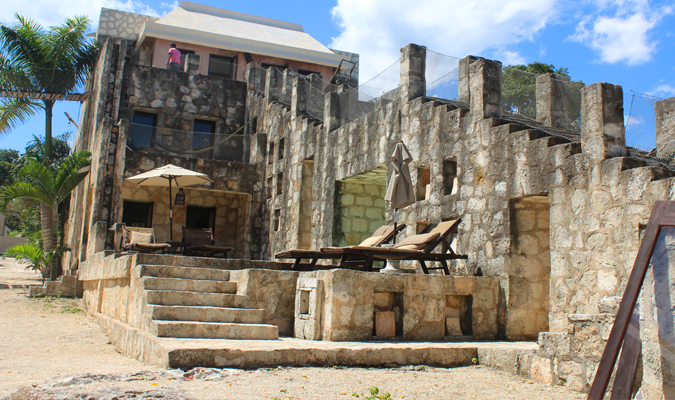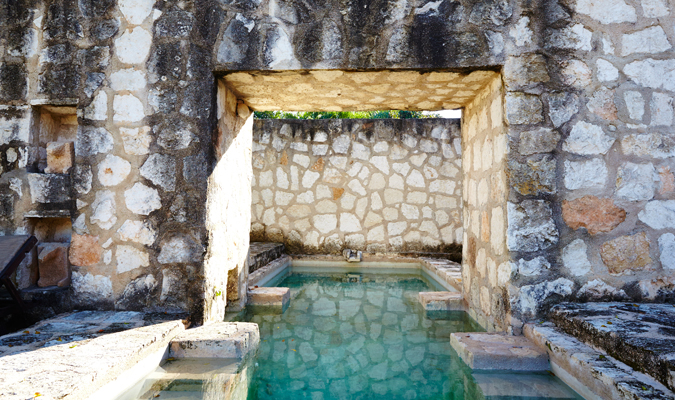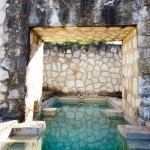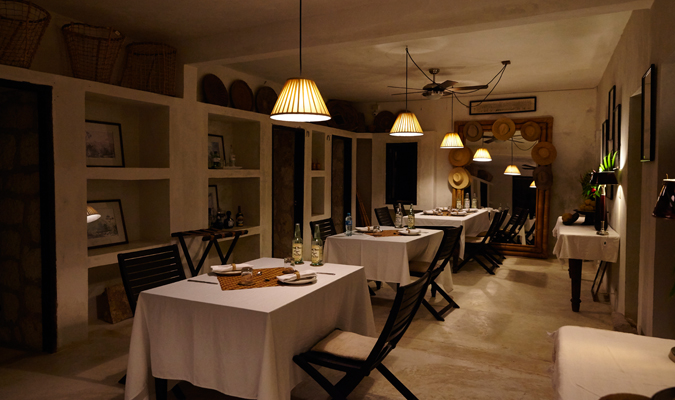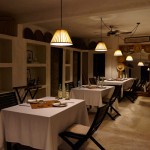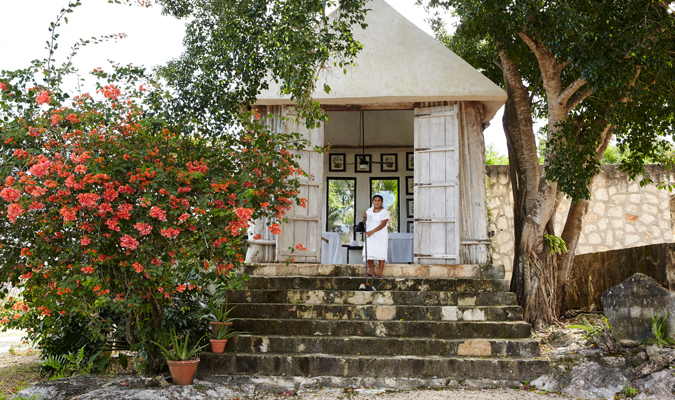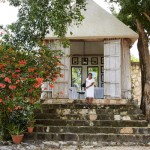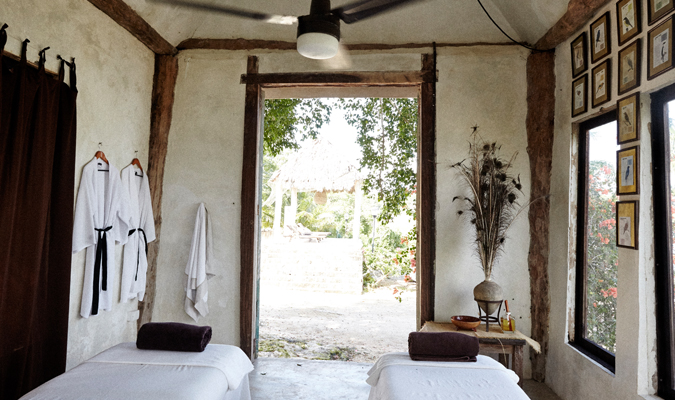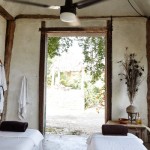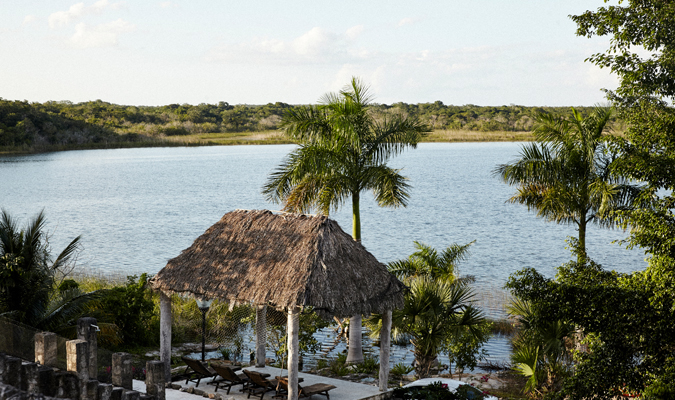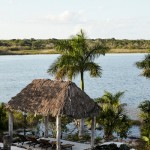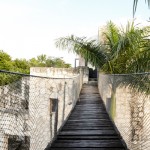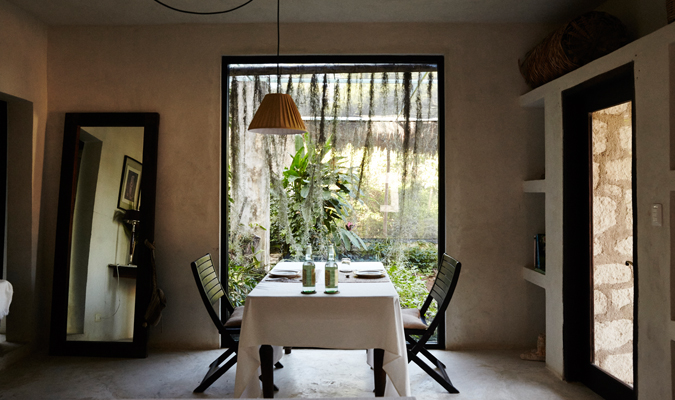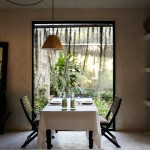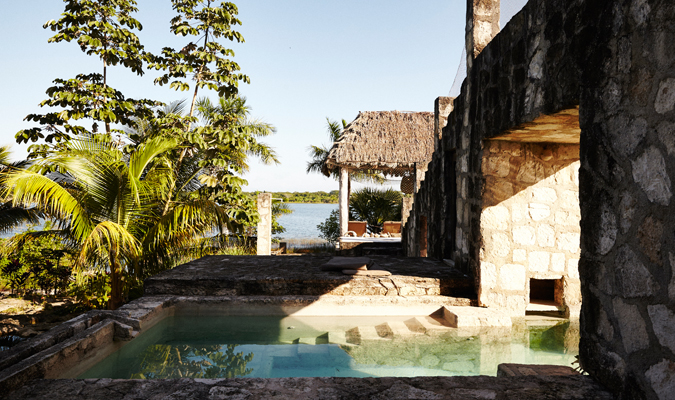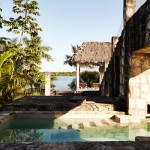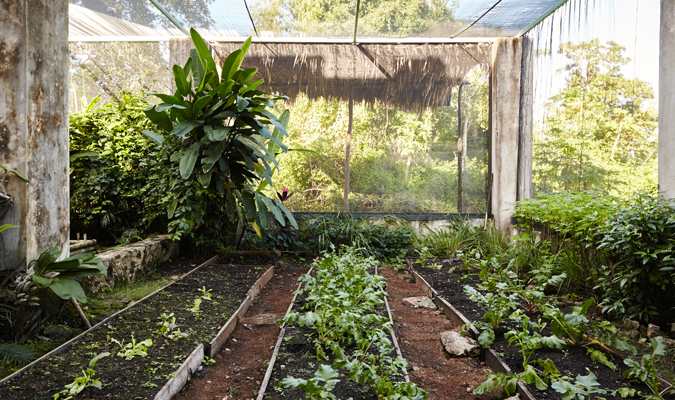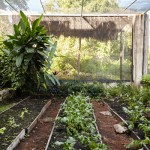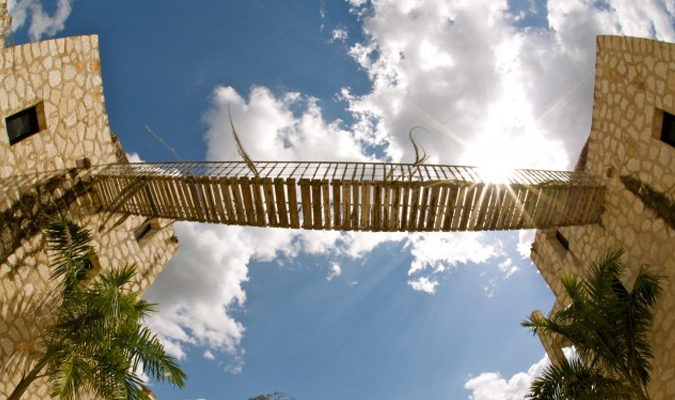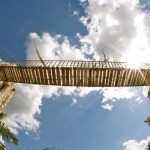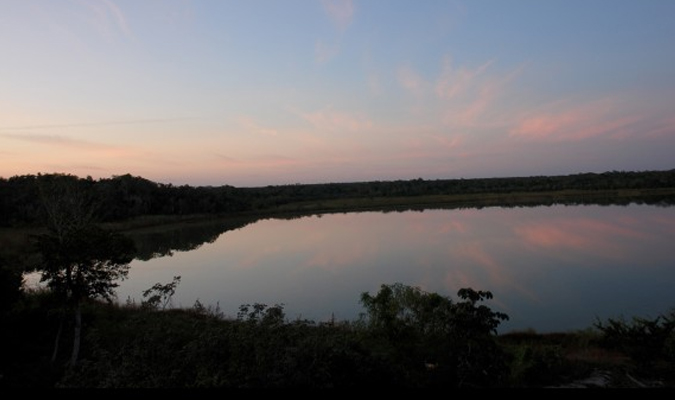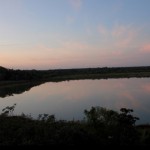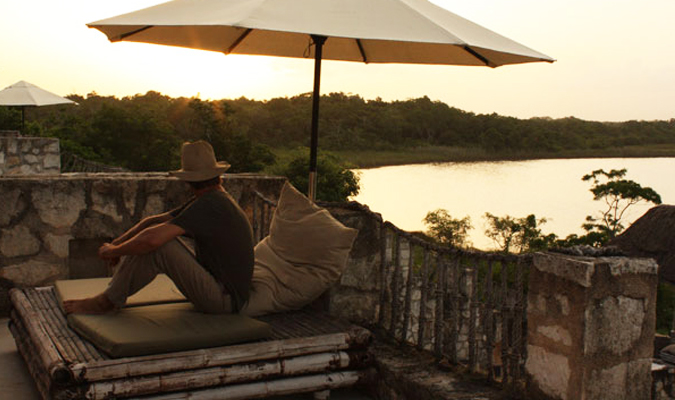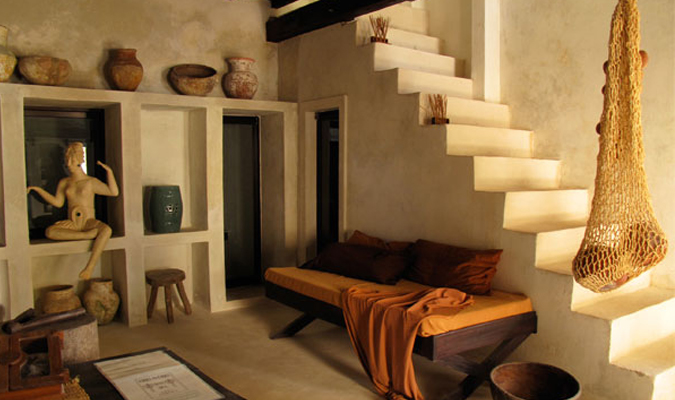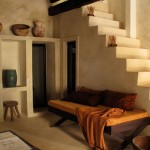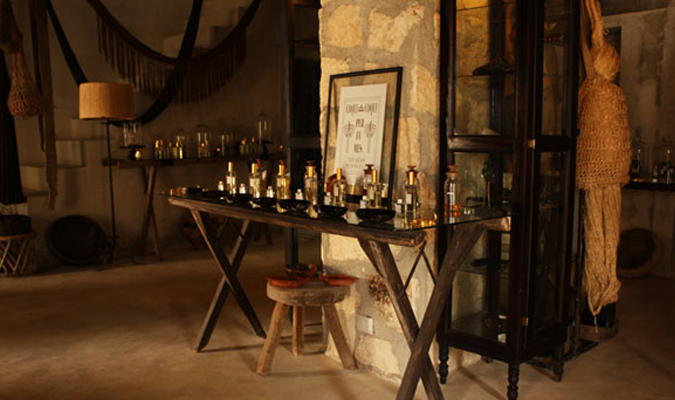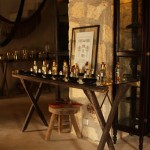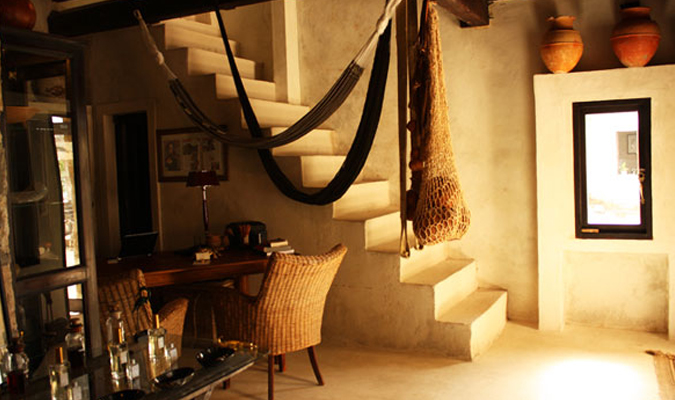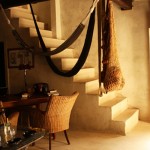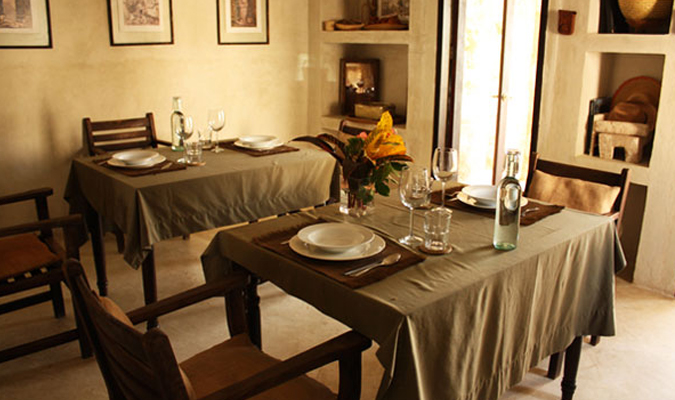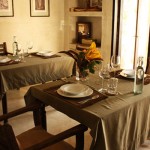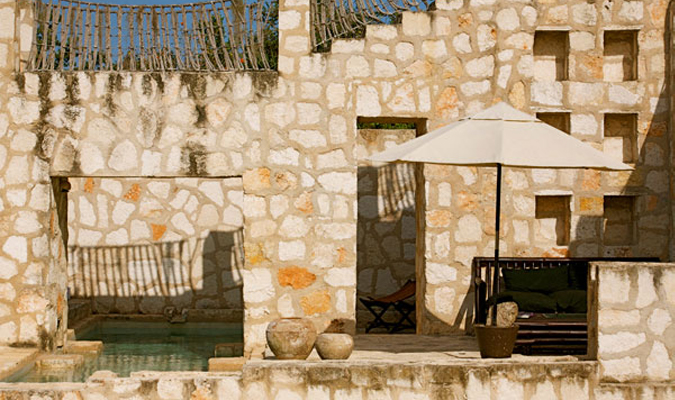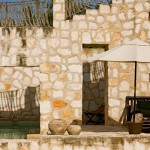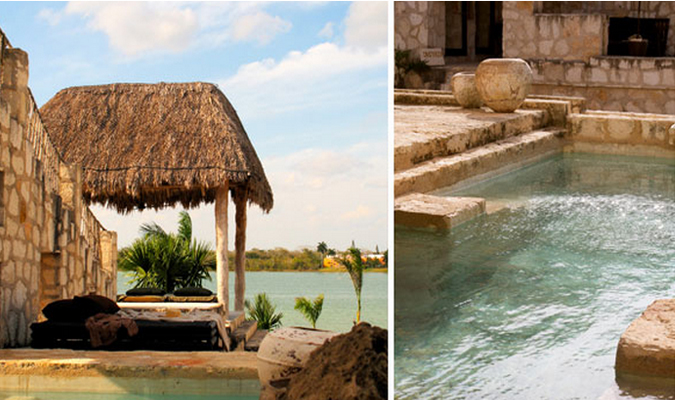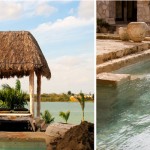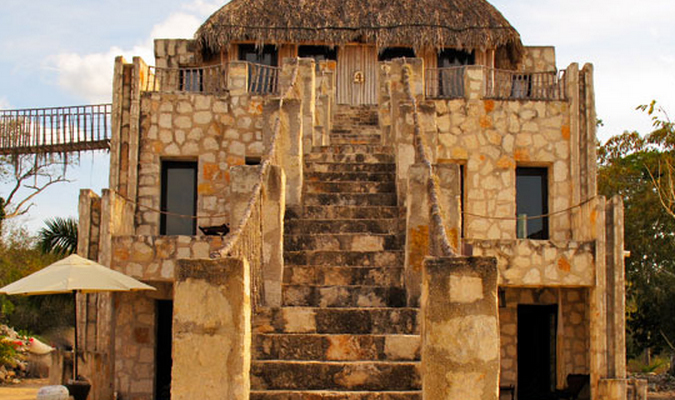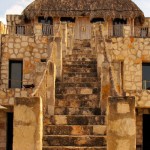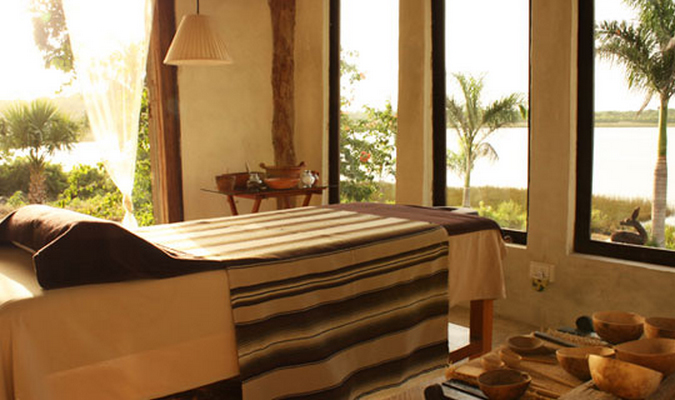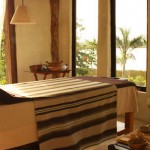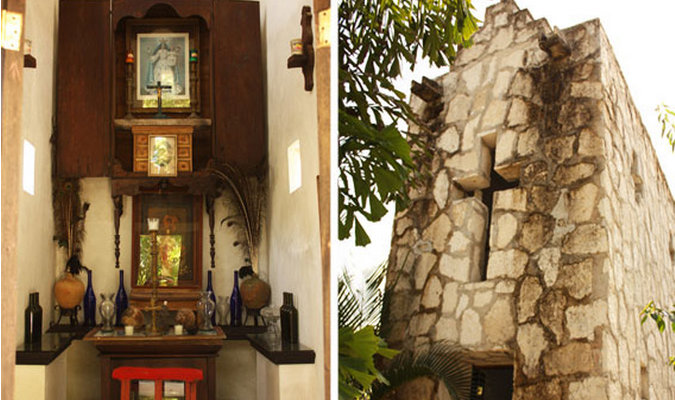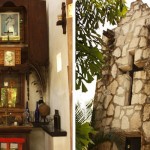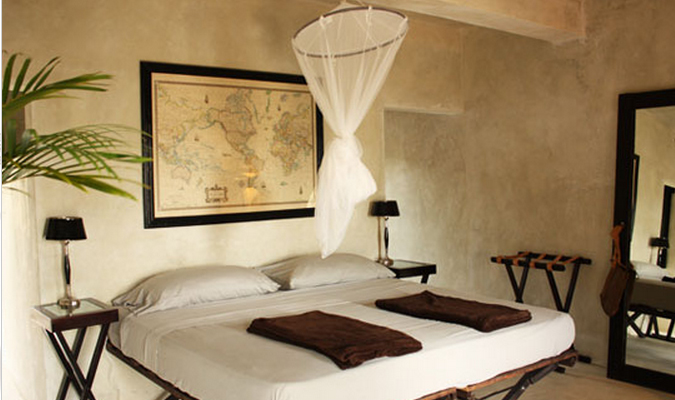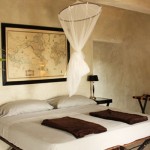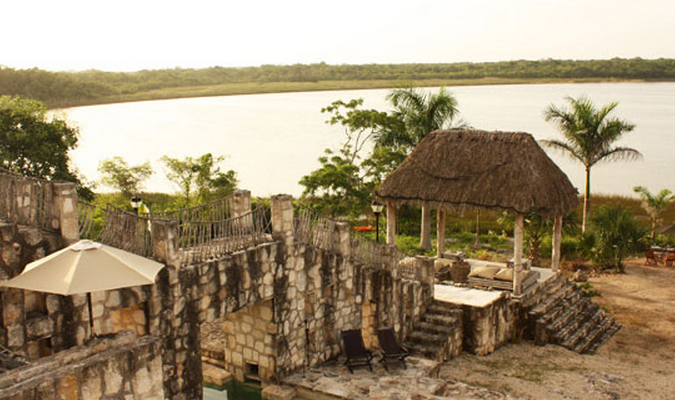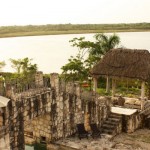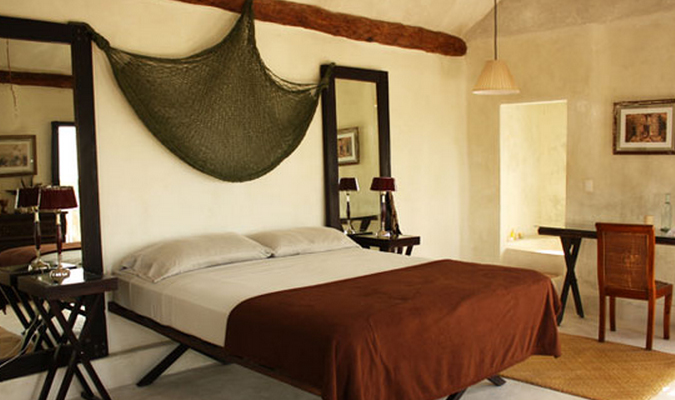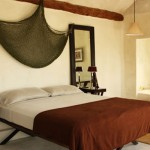 JM TIP
Staying here means that you can be the first to 'discover' Coba archeological site, exploring it alone before the tourists arrive.

Restaurant
Swimming pool [/column]