Yet again, San Miguel Allende is topping the travel charts as one of the best cities in the world!
San Miguel de Allende took 3rd place on Travel + Leisure's 2016 "World's Best Cities" List!
With a score of 91.19 out of 100, Travel + Leisure explains how San Miguel de Allende qualified for their list this year:
Every year for our World's Best Awards survey, T+L asks readers to weigh in on travel experiences around the globe—to share their opinions on the top cities, islands, cruise lines, and more. Readers ranked cities on their sights and landmarks, culture, cuisine, friendliness, shopping, and overall value. We're looking for the whole package—history, culture, exciting cuisine, modernity, antiquity, and everything in between. It sounds like a tall order, but the world's best cities offer these attributes and more.

San Miguel de Allende  has seen a significant transformation in the past few years… A UNESCO World Heritage site, it possesses a certain mountain-town charm that not all cities have: its friendly local feel is matched only by its energy and festivals. As one T+L voter described, "the plaza is their living room. It's an art lover's paradise."
In addition to 3rd place on the overall World's Best Cities List, San Miguel also placed number one city in Mexico, Central, and South America!
It's no surprise that San Miguel de Allende continues to steal the spotlight as one of the most prettiest, friendliest, and overall greatest places in the world! Located in Mexico's Colonial Heartland in the state of Guanajuato, San Miguel Allende is a colorful town and thriving center for art and culture. It is a bustling expat center with numerous cathedrals, shops, restaurants and art galleries. As you wander the cobblestone streets, don't be surprised to stumble upon live music or a live performance at a park or in a restaurant!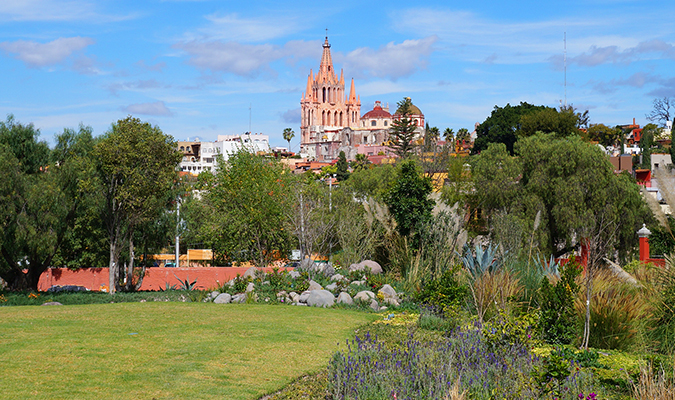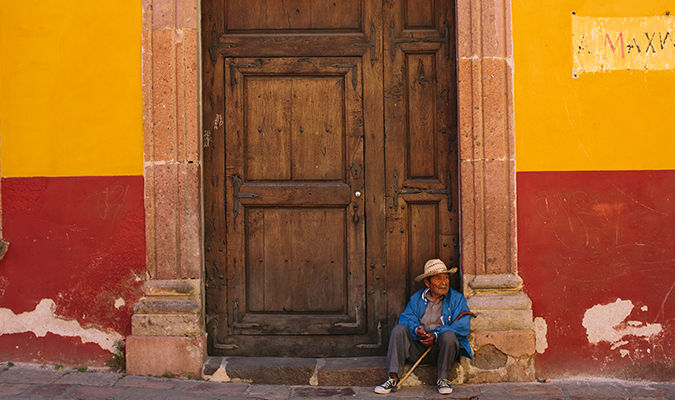 Photo by TARYN KENT while traveling with Journey Mexico
READY TO VISIT San Miguel Allende?
If you're interested in traveling to Nayarit, browse our sample itineraries below or  contact Journey Mexico today.
Guanajuato and San Miguel de Allende – Journey into the heart of Mexico's independence and revolutionary past by visiting the UNESCO World Heritage Cities of Guanajuato and San Miguel Allende. Also have the chance to visit one of Mexico's Magic Towns, Mineral de Pozos. Marvel at the colonial architecture and meet local chefs and taste the finest of the area's cuisine.
Town & Sea: Exploring Magical San Miguel de Allende & Zihutanejo – Discover Mexico's charms, both land and sea, by exploring the colonial town of San Miguel Allende a for a glimpse into rich Mexican culture, and the beach destination of Ixtapa-Zihuatanejo on the Pacific Coast.
Spirit of Mexico: San Miguel de Allende & Tequila -Discover the Spirit of Mexico through tequila, visiting San Miguel de Allende, Guadalajara, and the Mexican town of Tequila.
This route will immerse you in colorful folklore and traditions of Mexico where you will experience personalized private tours, exclusive tequila tastings, a visit to boutique wineries and more.
Discover El Antiguo Camino Real on Horseback – Discover the Antiguo Camino Real, the original trail Spanish Conquistadors used to transport silver and treasures, with stays at a vintage Hacienda in Morelos and a authentic Rancho in Guanajuato.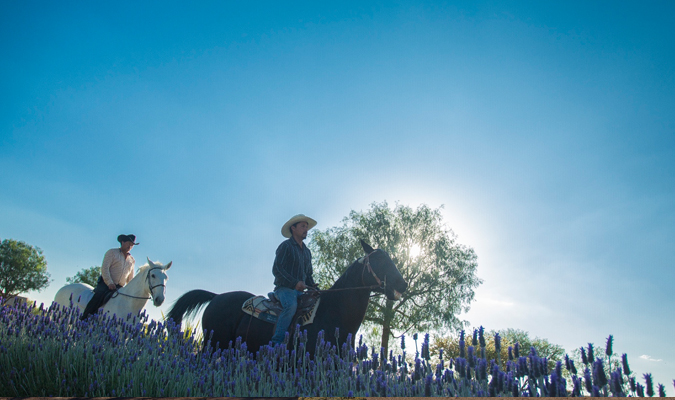 Horseback Riding at Rancho del Sol – San Miguel Allende