OVERVIEW
ITINERARY DETAIL
DATES AND PRICES
Discover the spirit of Mexico with private tours of San Miguel de Allende and Guadalajara and by sampling its most famous drink, tequila.
This seven-day trip will uncover the colorful folklore and traditions of Mexico through a packed and fully experiential itinerary.
First, head to the colonial city of San Miguel for a private tour before enjoying a relaxing evening at boutique winery, Dos Buhos. Then head to Mexico's second city, Guadalajara, to tour its historic center and visit the artisanal hotspot of Tlaquepaque.
Finally, visit the Pueblo Magico of Tequila to explore the famous drink of the same name fully and to become an expert tequila taster.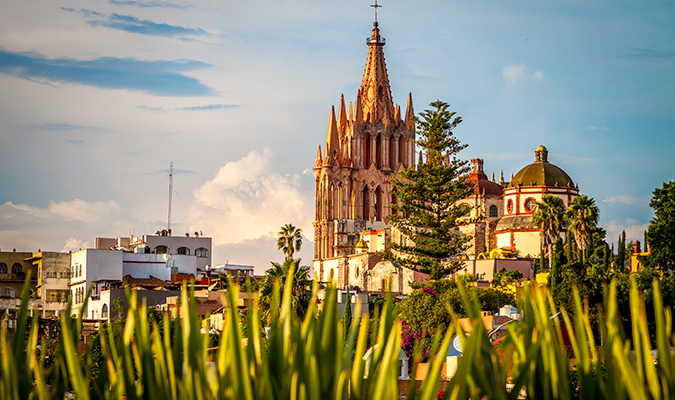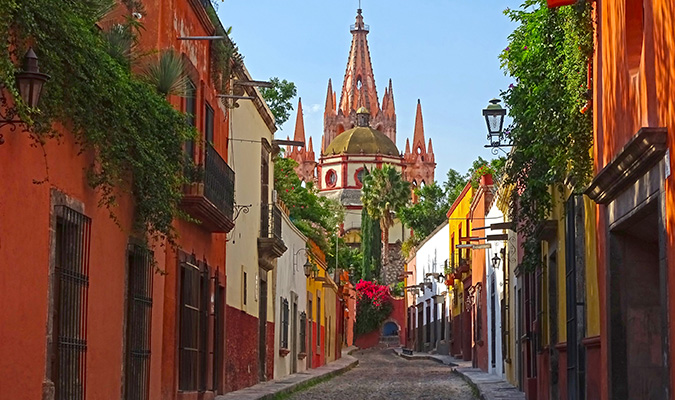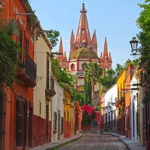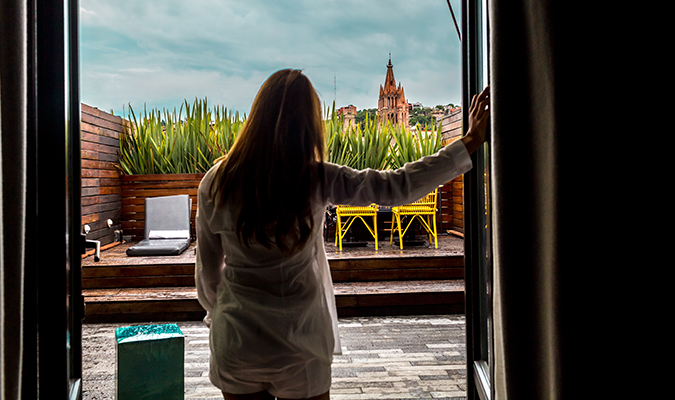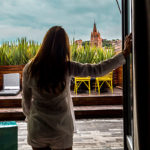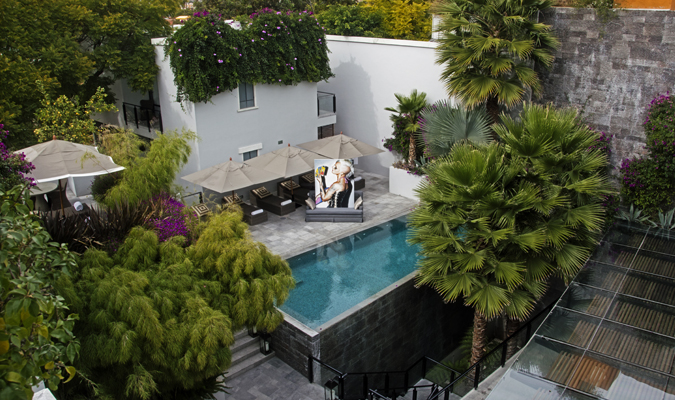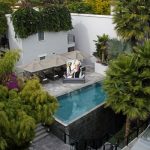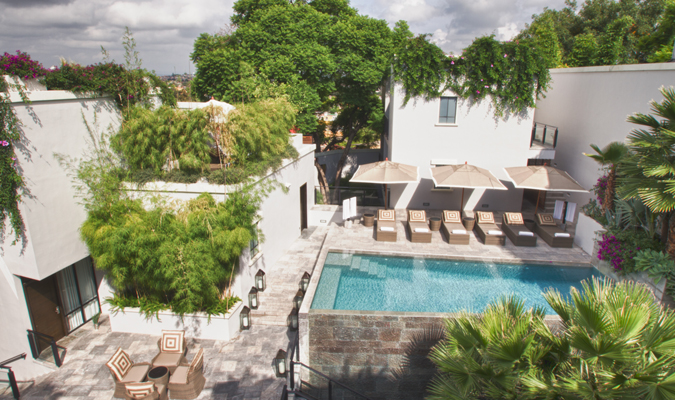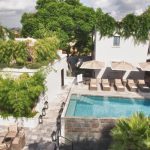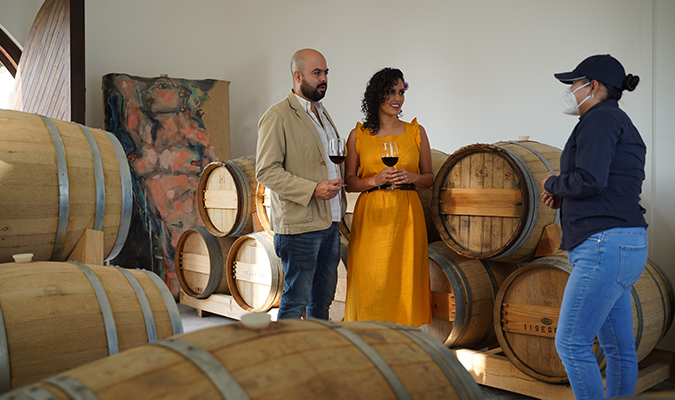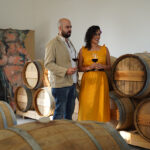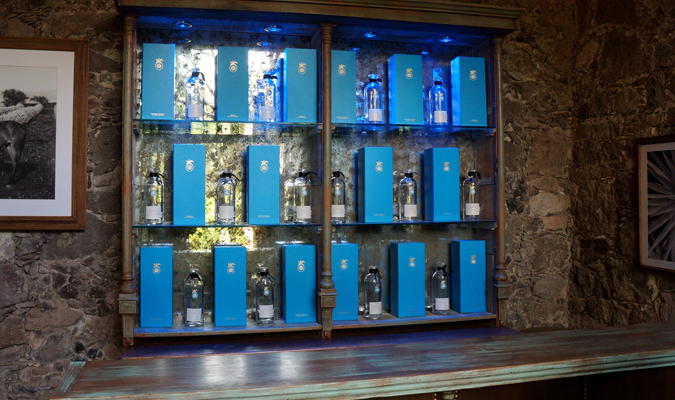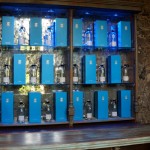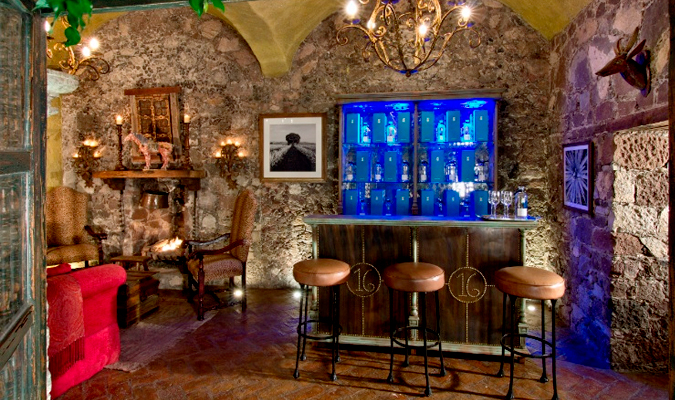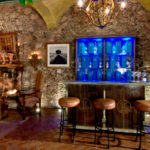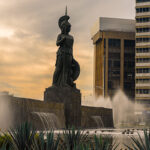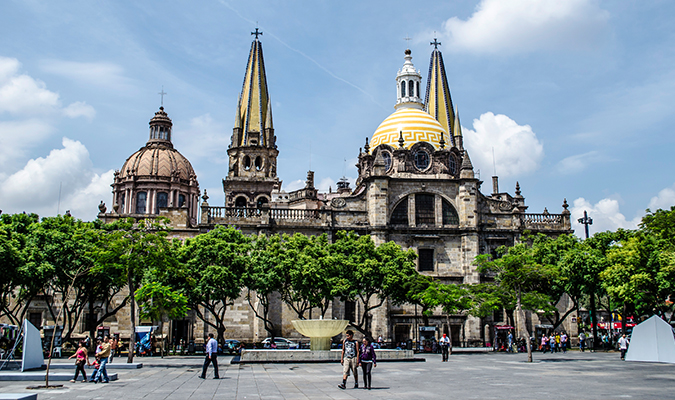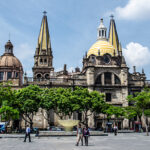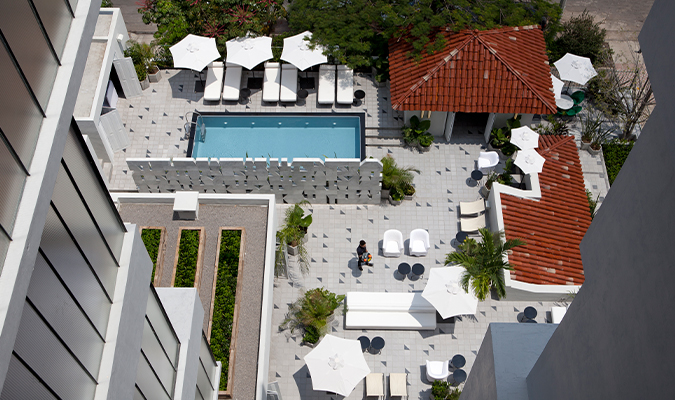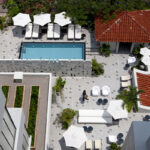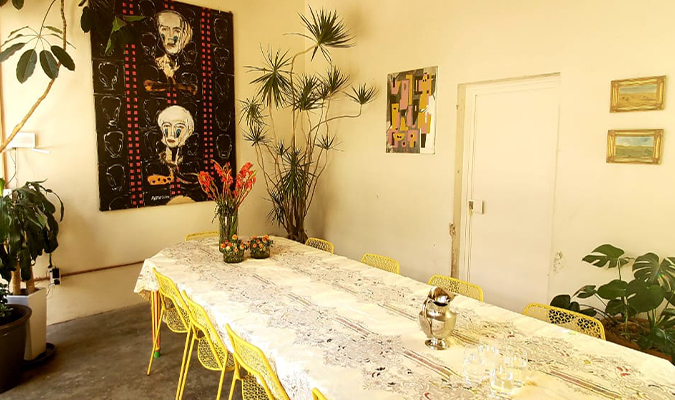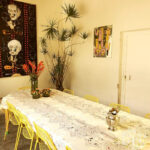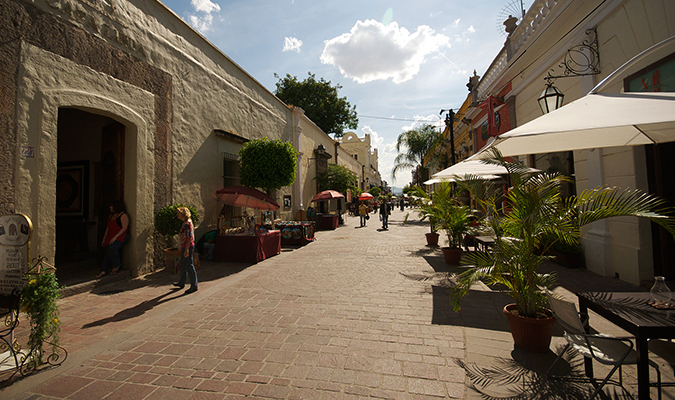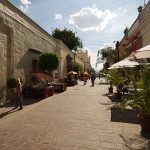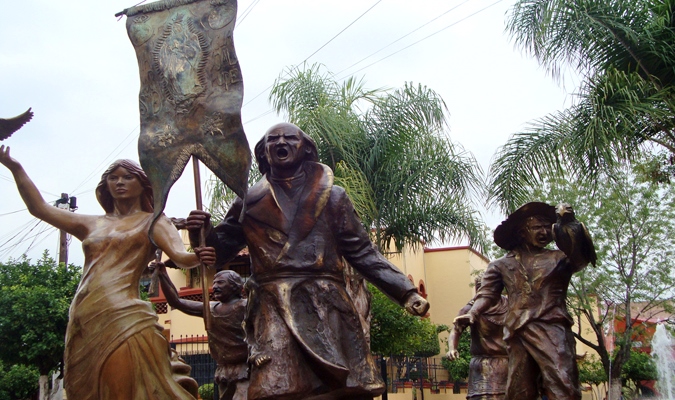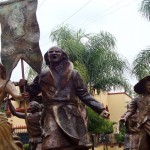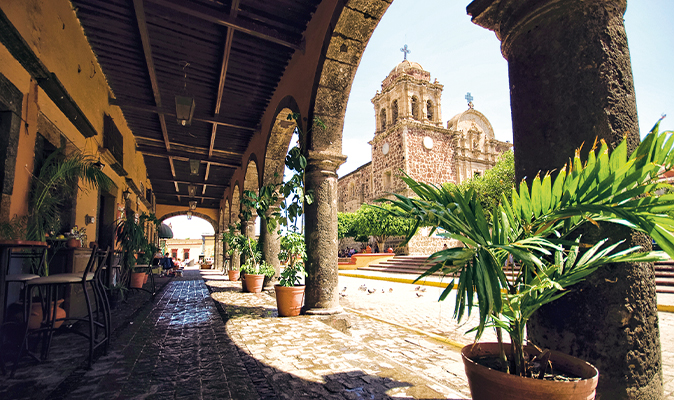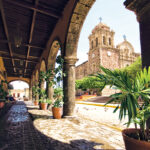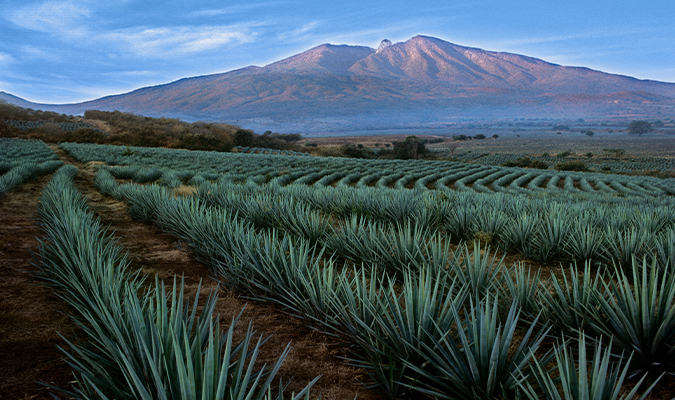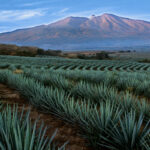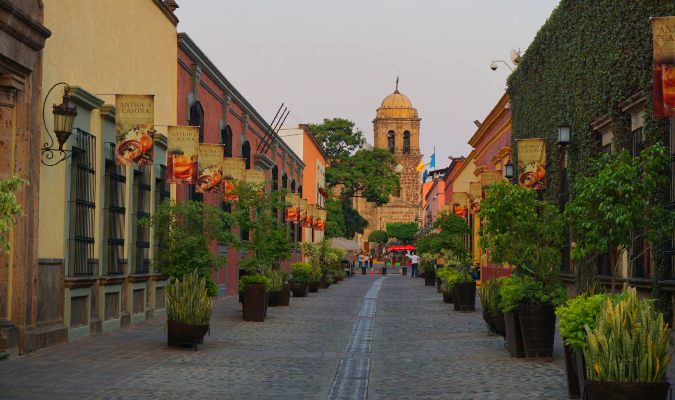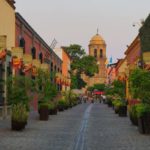 HIGHLIGHTS
San Miguel de Allende – Explore one of the world's most beautiful small cities with a private guide
Dos Buhos Vineyard – Delight in an evening of wine tasting at the beautiful Dos Buhos boutique winery
Guadalajara – Discover the capital of Jalisco with a privately guided tour
Tlaquepaque – Wander this colorful, artistic neighborhood in Guadalajara
Tequila – Visit the Pueblo Magico of Tequila where many famous distilleries still produce their spirits
Day 1: Arrival to Guanajuato & Tequila Casa Dragones Paired Dinner Experience at Áperi Restaurant
After arriving at Guanajuato International Airport, take a private transfer to San Miguel de Allende. Later, slip into a refined evening with this paired dinner at San Miguel de Allende´s award-winning Áperi restaurant.
You´ll be welcomed with a signature Casa Dragones Blanco cocktail and seated at the exclusive Chef´s Table. This beautiful private and open room sits adjacent to the kitchen, where you can see the magic happen as renowned Chef Omar Henríquez prepares your 4-course dinner. While dining, enjoy a pairing of Casa Dragones Joven, and finish with a Casa Dragones Añejo Barrel Blend to accompany dessert.
Note: Transportation not included, private vehicle could be arranged upon request, estimated 9min walking distance aprox one way.
Overnight: Hotel Matilda
Day 2: San Miguel de Allende Private Half-Day Walking City Tour / Evening Private Tasting & Pairing Experience at a San Miguel de Allende Vineyard
Today, enjoy a privately guided walking tour of San Miguel Allende to explore the colorful historic center. Take in the architecture and visit the iconic central plaza where locals come to gather and chat under the shade of the trees before going inside San Miguel's famous pink church (Parroquia de San Miguel Arcangel) that boasts gothic-style architecture. Your guide will lead you in wandering through the cobbled streets of this culturally rich town.
Later, delve into the enthralling world of Mexican wines with this evening gastronomic experience. Take a guided winery visit just outside of San Miguel de Allende, before enjoying a tasting-pairing of delicious wines and small plates at its vineyard.
To begin, you´ll be picked up from your hotel by a private driver and driven around 15 minutes to your destination. Discover unique flavors and aromas at the beautiful, organic family vineyard, one of the few wineries in Guanajuato state that produces wine using only their own homegrown grapes. Arriving, you´ll be guided around the winery to learn about the art of the winemaking process from grape to bottle. Discover the cycle of the vine and sample three of its wines in the production area. You´ll then be seated for a wine tasting, enhanced by the pairing of three dishes and a dessert, prepared by the executive chef.Upon conclusion, you´ll be driven back to your hotel in San Miguel de Allende.
Overnight: Hotel Matilda
Day 3: Market Visit & Private Antojitos Mexicanos Cooking Class
Dive into many of the fresh, in-season ingredients that make up so much of Mexican Cuisine, with this market visit and private cooking class in San Miguel de Allende. With the expert guidance of your chef-teacher, uncover the secrets of ´los antojitos mexicanos´, small bites and dishes that are celebrated across the country.
After meeting at the chef´s kitchen, begin the experience with a trip San Miguel´s main food market located nearby. Here, you´ll pick out the fresh ingredients that go into your antojitos, and get a chance to take in the sights, sounds and aromas of a typical Mexican mercado. Back in the kitchen, you´ll continue to delve into the many fresh and dried chiles used in many, if not most, Mexican dishes, and demystify why they are such a critical part of the national palette. You´ll go on to make a variety of roasted, dried and fresh salsas with cactus and typical herbs accompanied by a selection of traditional and locally made Mexican cheeses.
After learning how to prepare a selection of 'antojitos', guacamole and several tasty 'guisos' (stews), you´ll get to sample your creations while sipping on a margarita. After your cooking class experience enjoys your evening at leisure on your own.
Later this evening our suggestion is  to  continue exploring the culinary scene in town  by visiting exclusive restaurants in the hear of San Miguel Allende, such as, trazo 1810 (7 min walking distance) which has been named one of the 120 best restaurants in Mexico, for its creative cuisine, and included in the "Guía de México Gastronómico los 120 restaurantes 2020" (Meals not included)
Overnight: Hotel Matilda
Day 4: San Miguel de Allende Private Transfer to Guadalajara / Guadalajara Historic Center Culture & Cantinas Walking Experience
Today, you will be driven to Mexico's second-biggest city by population, Guadalajara. Once you set up in your hotel, prepare for a guided evening experience, soak up the history and culture of Guadalajara´s historical center as your walk the city streets. You´ll get to admire iconic buildings, enjoy local gastronomy, and experience two Mexican cantinas; one with a modern twist and the other steeped in history.
To begin, your private guide will meet you at your hotel and together you´ll head to the city center. Kick off the experience with a welcome drink as you discover the cantina tradition, starting with a more modern establishment complete with cocktails. These classic Mexican bars are a piece of living history, a place to go and enjoy a drink with botanas (snacks) served alongside.
After an induction into the Tapatío atmosphere, slang for people from Guadalajara, your guide will lead you to a nearby restaurant to try plates typical of the local cuisine, such as birria tacos; a long-cooked goat stew that´s seasoned with herbs and spices. Now it´s time to wander further into the city center with your guide as they share their knowledge of Guadalajara´s history, making stops to learn more about symbolic buildings and historical monuments that become illuminated as the night sets in. To bring the experience to a close, you´ll make a final visit to La Fuente. Opened in 1921, this classic cantina encompasses a century of history and over the years has been frequented by politicians, intellectuals, music stars, and locals alike. Upon conclusion, you´ll be driven back to your hotel.
Overnight: Hotel Casa Habita
Day 5: Private Tequila Experience – History, Distilleries & Tasting, Master Tequila Expert
On this unmissable Jaliscan experience you´ll visit the home of tequila and witness its striking blue agave fields, recognized as a UNESCO World Heritage site. Accompanied by your own private Maestro Tequilero, learn about the value of the history and processes behind the celebrated spirit, produced through generations of work. You´ll visit the eponymous town of Tequila, explore two distilleries, and of course, enjoy a private tequila tasting.
To start the day, your expert will pick you up from your hotel and together you´ll drive around 1.5 hours to Tequila. This pueblo mágico is almost 500 years old and picture perfect with its main plaza and church, cobblestone streets, and colorful houses. The historic El Tequileño distillery calls the town home, founded by Don Jorge Salles Cuervo in 1959. With a local distillery guide, learn about a more industrialized tequila making method that uses steam pressure in the process, cooking the core of the agave plant in just 8 hours. Afterwards, there´ll be time for a delicious 2-course lunch at a restaurant in neighboring Casa Salles modern hotel boutique.
On the way to your second distillery, take in the extraordinary sight of majestic agave fields, where you´ll make a stop to admire the panoramic vistas. In contrast to El Tequileño, Cava de Oro employs a more artisanal process with a smaller production. Explore with your knowledgeable guide as you discover up close how the distillery produces its tequila with a traditional, woodfire cooking process that takes 2 days to complete. You´ll then get to taste the results in Cava de Oro´s VIP cellar with its atmospheric 300 barrels and 5-meter doors. Your Maestro Tequilero will guide you through a selection of premium tequilas as you learn how to conduct a tasting, identifying the spirit´s aromas and characteristics. Upon conclusion, you´ll be privately driven back to your hotel in Guadalajara.
Overnight: Hotel Casa Habita
Day 6: Guadalajara Historic Center to Ceramics & Artisans in Tlaquepaque
To begin the day, your private guide will pick you up from your hotel, and together you´ll head to the heart of Guadalajara. Commencing at the Plaza de Armas, your knowledgeable guide will fill you in on the city´s history as you discover its most emblematic buildings and plazas, such as the Government Palace, Cathedral, Degollado Theatre, and Rotonda de los Jaliscienses Ilustres landmark. You´ll also make a stop at Museo Cabañas to admire captivating murals by José Clemente Orozco.
Next, you´ll journey south of Guadalajara to Tlaquepaque, arriving to the workshop of ceramicist Paco Padilla. The native artist´s work is representative of his hometown, and along with brother Rodo these third-generation ceramicists are well known for the quality of their work. Learn about the artist, his processes, inspirations, and passion for Mexico´s unique artisan craftsmanship.
You´ll have time for lunch at a local restaurant (not included), before taking a walk with your guide around the town´s charming streets, peppered with eye-catching sculptures. Get immersed in culture with visits to the Regional Museum of Ceramics, Sergio Bustamente Gallery, and El Refugio Cultural Center. To end the day, take a photo with the large, colorful letters that proudly spell ´ Tlaquepaque´. Upon conclusion, you´ll be driven back to your hotel in Guadalajara
Overnight: Hotel Casa Habita
Day 7: Departure Day
On this day of departure, enjoy a private transfer to Guadalajara Airport for onward flights home.
Dates
Our trips are fully customized, allowing us to build your itinerary for any time of the year.
Prices
Our custom-tailored journeys start from $1,000 USD per day for two travelers. Contact us today to discuss your travel desires and design a personalized proposal with exact pricing.
Please note, our pricing guideline is a starting from price and is not necessarily applicable to the suggested hotels contained within the suggested itineraries on this web site. Itineraries are customized prior to final pricing.