"No matter how many times you go – no matter what you think you've seen – Mexico always surprises you" – that quote cannot be any more accurate! Mexico is a vast and limitless country containing so many innumerous wonders that, in my opinion, no other one single country can match. Mexico has pyramids larger than Egypt, beaches more beautiful than Australia, historic architecture more stunning than Rome  and a rich gastronomy that gives France a run for its money! It would take more than one lifetime to truly immerse yourself in all that Mexico has to offer and most travelers just barely cover the surface.  Many once off-the-beaten-path places, such as Tulum, have developed over time into incredible world-class destinations, and although hesitant to make known current off-the-beaten-path towns for fear it will one day become spoiled,  they are just too remarkable not to share!
San Juan Chamula, Chiapas
Near Chiapas' former capital, San Cristobal de las Casas, is the quaint, autonomous village of San Juan Chamula where no outside police or military are allowed to enter the indigenous Tzotzil-Maya community.
San Juan Chamula peoples' ancestors were one of the few groups to never be fully conquered or captured by the Spanish resulting in pre-Hispanic customs and traditions that are still very much present today. The town's church is a unique and complex mixture of Christian and Pagan beliefs and some say a completely out-of-world experience. To learn  more, read The Cultural Crossroads at San Juan Chamula.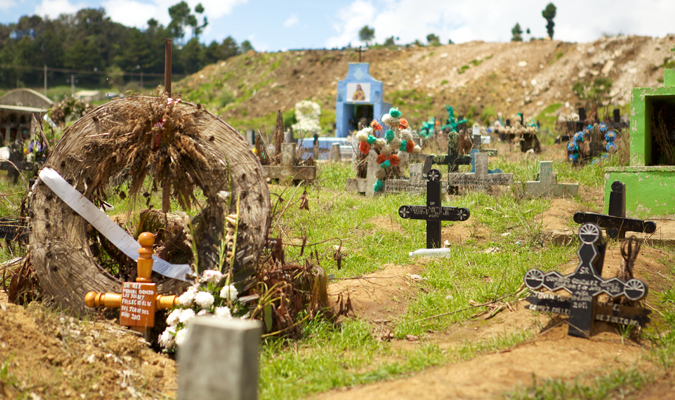 Travel San Juan Chamula via Chiapas: A Journey Through Mexico Less Visited 
Comala, Colima
A small, picturesque village, Comala offers rich, locally produced coffee  and boasts eternal spring-like weather creating the perfect setting to enjoy a wide range of outdoor activities. Not known to many is the beautiful Hacienda San Antonio hotel set at the foot of an active volcano. Alluring gardens open up to unspoiled natural beauty creating the perfect, luxurious retreat and the hotel itself provides incredible insight to the rich traditions of Mexico's arts and crafts with works by some of the country's leading artisans on display.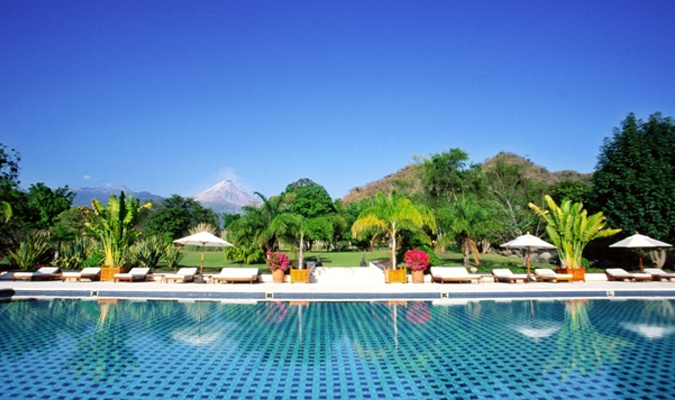 Travel Comala via the Luxury Pacific Coast Romance Vacation
Xilitla, San Luis Potosi
Hidden deep within the jungles off the slopes of the Sierra Gorda mountain range is the Pueblo Magico of Xilitla, best known for The Surrealist Gardens of Edward James – also known as Las Pozas. The  town is mostly made up of  the Huastec indigenous group but oddly enough, it is where the eccentric Englishman, Edward James decided to plant his feet and create his own fantasy world based on surrealism. Covering over 80 acres, Edward James built a complete dream of  whimsical sculptures and fantastical figures intertwined with splashing waterfalls and lush gardens.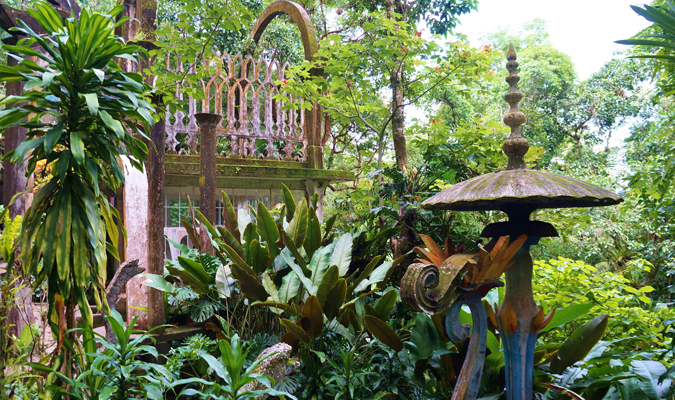 Travel Xilitla via the Famous Gardens of Edward James Weekend Extension Trip