OVERVIEW
ITINERARY DETAIL
DATES & PRICES
Chiapas: A Journey Through Mexico Less Visited provides a diverse look at Mexico's Southwest and the Mundo Maya regions, through active days of hiking, swimming, and waterfall explorations.
Our journey begins with a visit relatively unknown, yet awe-inspiring Sumidero Canyon before climbing up into the highest part of the Sierra Madre Sur and arriving to the charming colonial city and commercial center of the highland Tzotzil and Tzetzal indigenous groups. We will visit local artisans in their workshops, where we learn about and even have a chance to try our hand at their crafts.  The little known, but immensely important sites of Yaxchilan, Bomampak, Palenque, and Edzná are as interesting as are their locations spectacular.
PHOTO GALLERY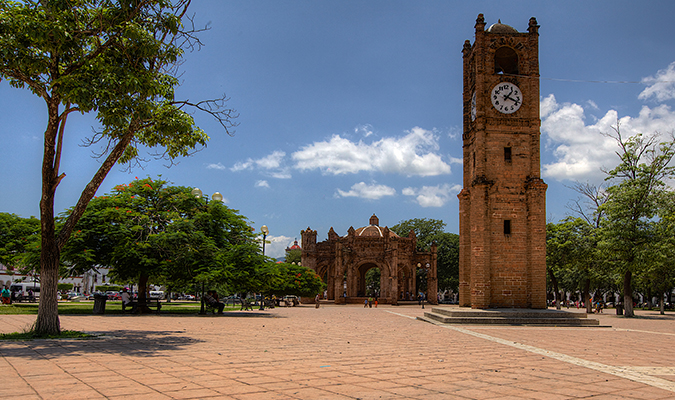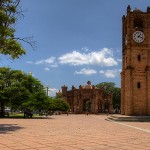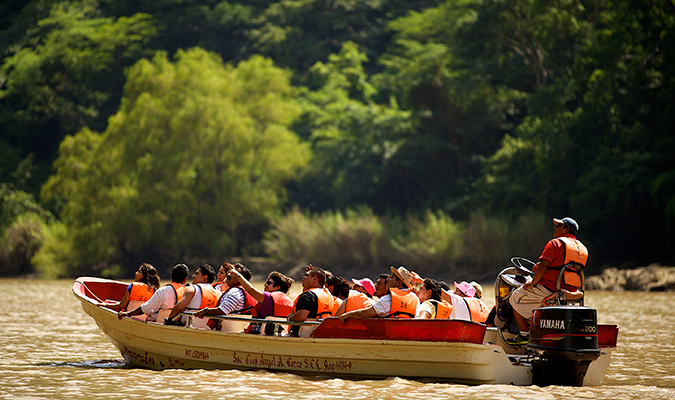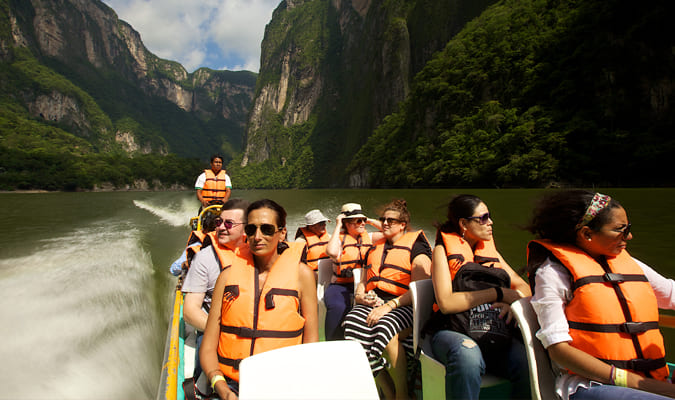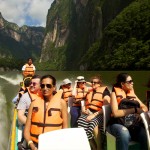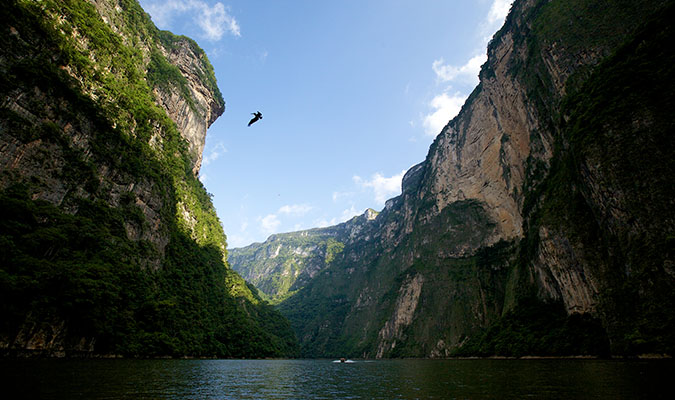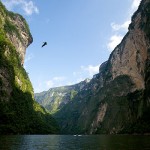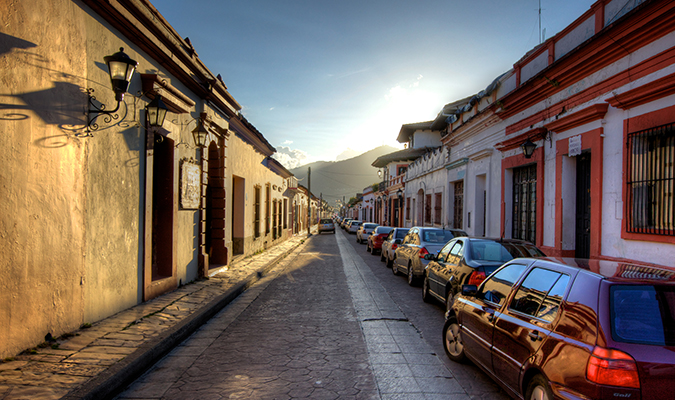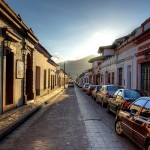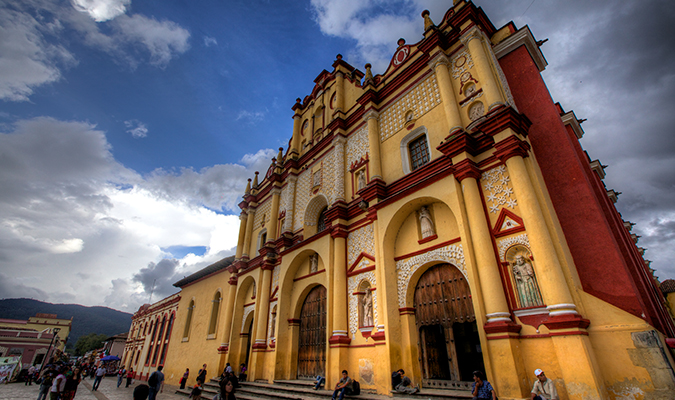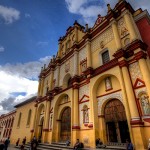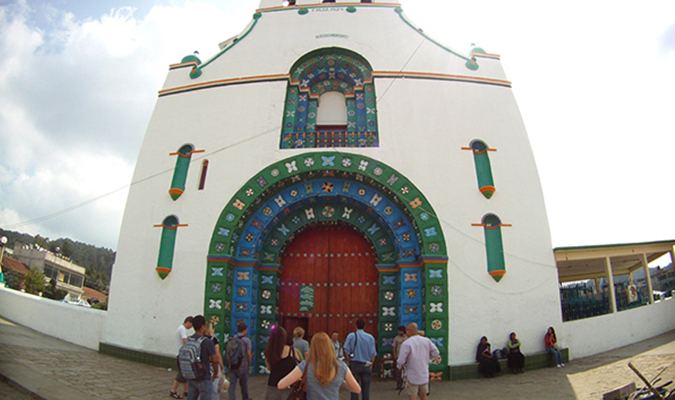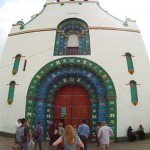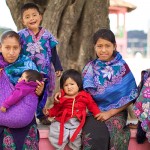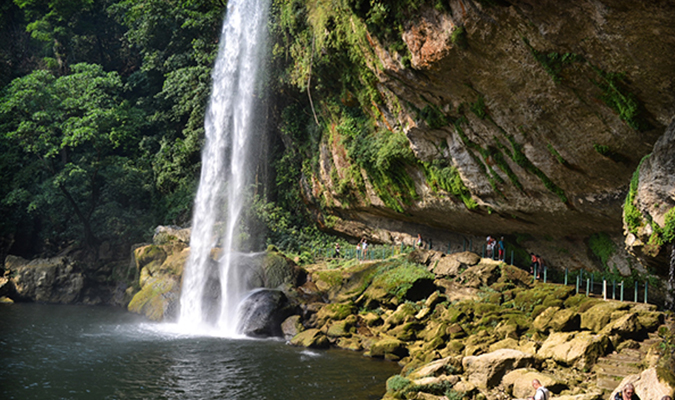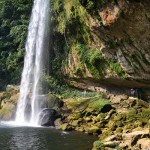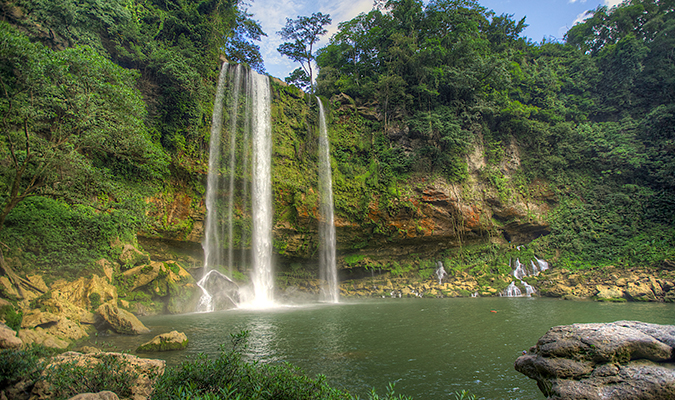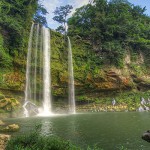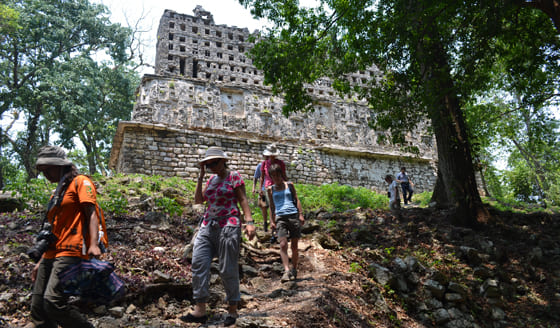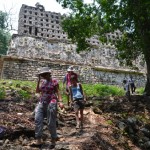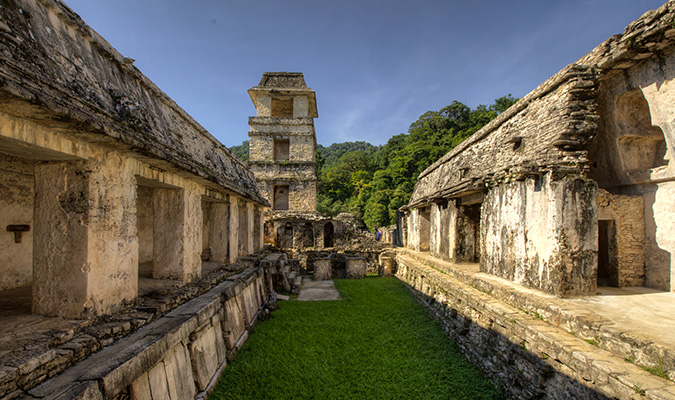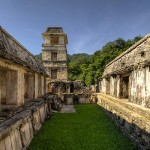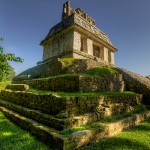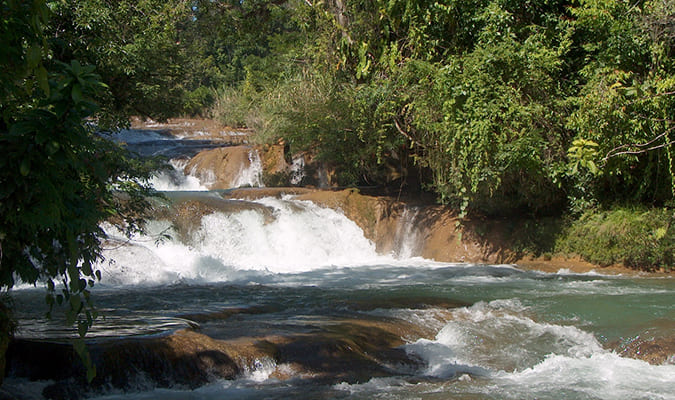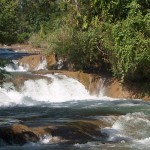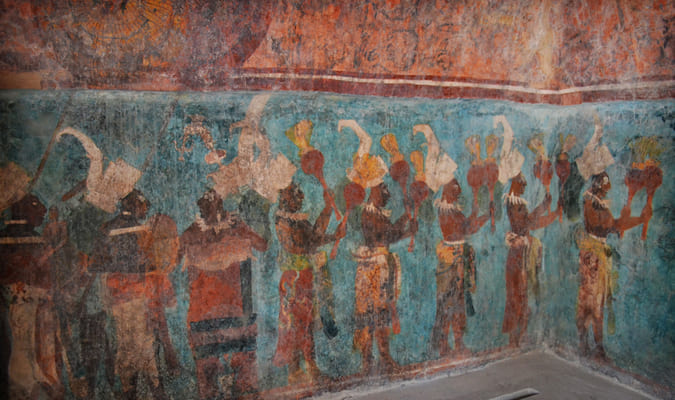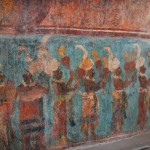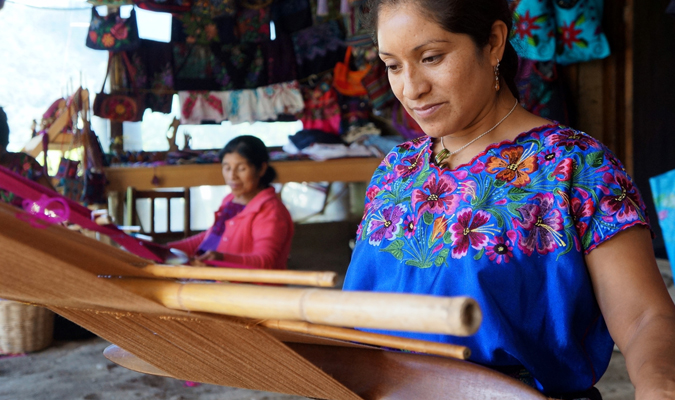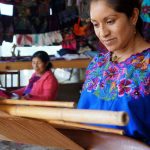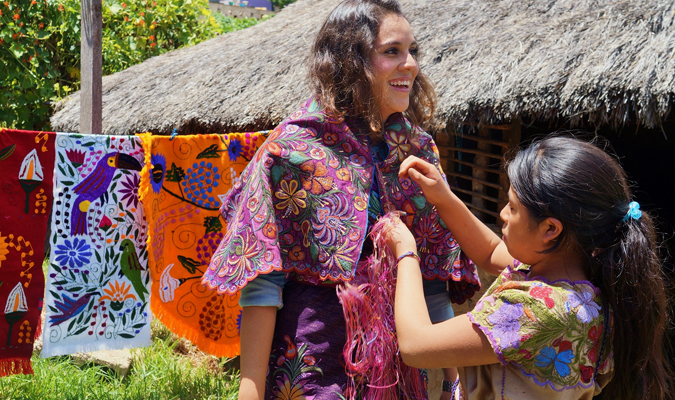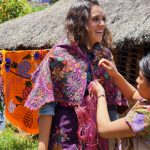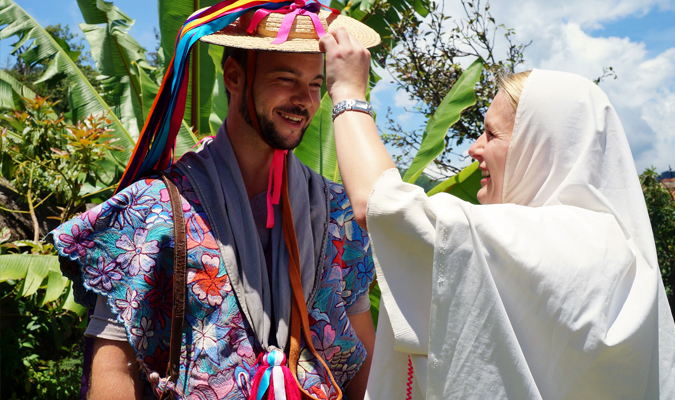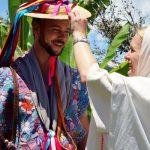 HIGHLIGHTS
Sumidero Canyon – Embark on a boat ride to witness the towering rock walls of this beautiful canyon
San Juan Chamula & Zinacantan – Visit these indigenous villages  to explore the culture and learn the traditions of the Mayans
Agua Azul  & Misol Ha – Experience the beauty of the aqua-blue waters in the Palenque jungle and further witness and explore the magical waterfall, Misol Ha
Yaxchilan & Bonampak – Explore the Mayan culture by visiting these important sites located in the rainforest
Palenque  – Visit and explore archeological sites that were important to Mayan civilization
Day 1: Arrival to Tuxtla Gutierrez
You will be picked up at the airport in Tuxtla Gutierrez and taken to the colonial highland town of San Cristobal de Las Casas via private transfer. In route you will visit the Sumidero Canyon where you will  board a speedy launch and venture through the majestic rock walls  towering thousands of feet above. If lucky, you may see fauna such as crocodiles, spider monkeys, cormorants, and herons. At arrival check into your lovely hotel and enjoy rest of evening at leisure.
Day 2: Mayan Villages of San Juan Chamula and Zinacantán
After breakfast today,  embark on a cultural walking journey through the Chiapan country side. Transport by vehicle  to San Juan Chamula and visit the main church, the indigenous cemetery, and the town center before setting out on foot towards San Lorenzo Zinacantan. After leaving the main road, you will enter into the beautiful whispering pine forests before arriving to a beautiful overlook from where you can see in the horizon the next destination: San Lorenzo Zinacantan. After a few pictures from this excellent vantage point,  descend into the village to learn more about the history and traditions of the highland Maya and in particular the inhabitants of this interesting town. Time will be spent to visit our friends, traditional back-strap weavers, and sample hand made tortillas and the local home brewed fire-water before heading back to our beautiful lodging in the center of San Cristobal de las Casas in the late afternoon with free time to wander the cobbled stone streets.
Day 3: Cultural Excursion to Amatenango del Valle & Pottery Experience
Amatenango del Valle, the village of potters, is located on a small hill overlooking a fertile valley covered with crops 35 miles southeast of San Cristobal de Las Casas. This town is characterized by women artisans who use pre-Hispanic methods in the pottery making process.  You will be taken to famous Amatenango (1 hrs driving distance) for a interactive Pottery experience,  and be invited to an Artisan home work shop to learn about the Pre-Hispanic and most primitive way of doing pottery (Coil Technique).
Day 4: Agua Azul, Misol Ha, & Palenque
Your private driver will meet you in San Cristóbal de las Casas and you will be driven to visit Agua Azul (160km, 3 hours) and Misol Há (45km, 50 minutes) before being driven to your hotel in Palenque (20km, 30 minutes). 
*Note tour to Agua Azul not available September – November.
Arriving to Agua Azul waterfall, you will walk up the manmade path beside the falls where you will see the collection of different cascades roaring down to meet each other. Right at the top you will find the calm waters that will soon be washed down the falls at an incredible pace. You can also observe how the power of the water is eroding the earth, leaving trees clinging onto the shore by just their exposed roots. Back at the bottom of the falls you will have a chance to take a swim in the calm pools of blue water.
Misol Há waterfall powers down a 35-meter drop into a round pool. Surrounded by lush green vegetation it feels like a waterfall deep in the jungle, despite being easily accessible by road. Film buffs may spot that Misol Há was the waterfall that Arnold Schwarzenegger jumps from in the 1987 film, Predator. You will have the chance to walk along a path underneath the waterfall to feel its power and get soaked by its spray.  *Time for lunch is allocated but not included.
Upon completion of your visit you will be driven on to your hotel in Paleque (20km, 30 minutes).
Day 5: Private Tour to Lancandon Jungle, Yaxchilán and Bonampak
Today you will visit some of the least visited and most impressive sites in the Mayan world. Set out early to Yaxchilán, which is renowned as much for its incredible setting as it is for its ornamented building facades, roof combs, and impressive stone lintels that depict battles and ceremonial events. Yaxchilán straddles a U bend in the Usumacinta River, which is the natural border between Mexico and Guatemala. This ancient city's unique position on the mighty Usumacinta allowed it to control trade throughout the region, making it one of the most important sites in the Mayan world. The inscriptions here teach us about the legendary ruling clan – the Jaguar dynasty. As you explore the ruins, the calls of the large troops of howler monkeys remind you just how far from modern civilization you are and how powerfully alive the Lacandón forest remains. Return to Palenque stopping at another fascinating and well guarded secret of the Lacandón forest, Bonampak. Bonampak was nowhere near as important a settlement as Yaxchilán, as it was very much under the sphere of influence of its more powerful and well-populated neighbor. However, Bonampak is famous for its astonishing frescoes inside the modest looking Templo de las Pinturas (Bonampak means "painted walls" in Maya, the native language still used by the inhabitants of this isolated region). From the consecration of heirs to the throne to vivid depictions of battles and bizarre rituals of torture and blood letting, these frescoes are unmatched throughout the Mayan world. After time to take in these surprising illustrations,  continue back to Palenque .
Day 6: Palenque and Villahermosa
Enjoy a privately guided visit to the stunning archaeological site of Palenque including the Templo de las Inscripciones, one of the most renowned burial monuments in the Americas. Palenque was an important power center during the height of Mayan civilization that dates back to 100 BC. It is still unclear what led to the important city state's fall around 800 BC. Nestled deep in jungles at the foot of the Sierra Madre del Sur, Palenque's setting is as memorable as the site is important for the light it sheds on Mayan traditions, rituals, ceremonies, and spirituality. It is located on the western edge of the Maya empire near the important commercial hub of Villahermosa. The archaeological site left behind is very well preserved and maintained by local people as well as anthropologists. The setting of this site is truly unforgettable.
After lunch,  head eastwards to the Gulf of Mexico and the bustling economic center of Villahermosa. Here, you will visit the La Venta museum to learn about the Olmec civilization that has its first traces close to 3,000 years ago! The facility also houses a zoo, where you can see some of the native species from Veracruz state and others from further a field in the Mexican republic.
Day 7: Departure from Villahermosa
Private transfer to Villahermosa airport for your onward flights home.
Dates
Our trips are fully customized, allowing us to build your itinerary for any time of the year.
Prices
Our custom-tailored journeys start from $800 USD per day for two travelers. Contact us today to discuss your travel desires and design a personalized proposal with exact pricing.
Please note, our pricing guideline is a starting from price and is not necessarily applicable to the suggested hotels contained within the suggested itineraries on this web site. Itineraries are customized prior to final pricing.