Journey Mexico recently chatted with Travel Weekly about popular adventure destinations in Mexico. Below are excerpts from the article "Top spots in Mexico for travelers seeking adventure" written by Meagan Drillinger and featured on Travel Weekly's website:
Mexico has relaxation down. If you need a chaise lounge, a drink that's bedazzled with its own umbrella and a bedroom that is steps from the beach, you're going to be happy in Mexico. But for travelers who crave high adrenaline, wilderness, and stunning, rugged landscapes, Mexico also fits the bill.

"While we certainly have some of the most exquisite beaches and coast lines in the world, we also are blessed with world class culture, nature, landscapes, and active travel experiences," says Zachary Rabinor, CEO of Journey Mexico. "While not often recognized for our adventure travel options, we also possess some of the most exciting active travel opportunities in the world."

In the northern part of Mexico, in the state of Chihuahua, travelers will find the Copper Canyon, a stunning natural beauty that slants a total of 37,000 miles in length. These canyons are longer and deeper than the Grand Canyon and are perfect for hiking, trekking and mountain biking.

Many travelers will explore Copper Canyon via Chihuaha el Pacifico, also known as El Chepe, the train that runs the length of the canyon from Los Mochis to Chihuahua, but those looking for a more adrenaline-packed itinerary can sign up with Journey Mexico on a nine-day, multisport itinerary. Journey Mexico's itinerary combines the classic train ride with intense hiking and camping through the biggest canyons, including Urique, San Rafael and Guitayvo. The tour also incorporates visits to local spots like San Alonso village or the Cerocahui Mission.
TO READ THE COMPLETE ARTICLE ON TRAVEL WEEKLY, CLICK HERE.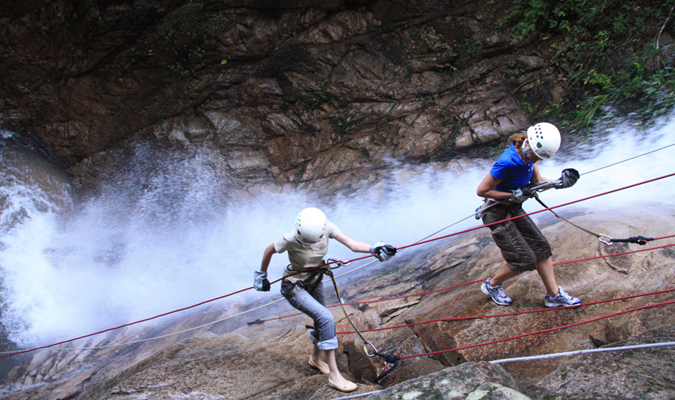 Ready for some adventure in Mexico?
If you're interested in adventure tours in Mexico, browse our Active Adventures sample itineraries below or  contact Journey Mexico today.

Baja Multisport: Hiking and Sea Kayaking – A combination of soft and moderate adventure, this custom trip features an off-the-beaten-path discovery along the coastlines of the Baja California Peninsula. Perfect for active travelers with remote hiking, pristine wilderness settings, wildlife encounters, kayaking, and snorkeling.
Oaxaca Cycling Excursion – From 3,200m high mountains to beach coastal towns, Oaxaca's varied landscapes create for an adventurous bike tour like never before experienced! With an array of biking tour options, your trip can be customized to match your individual skill level.
Copper Canyon Hiking Tour – The Copper Canyon is a rugged adventure ideal for active travelers wanting to combine outdoor experiences with a glimpse into the culture and local villages of Mexico via hiking and trekking. Let us plan an itinerary designed to fit the skill level, schedule and desires of your adventurousness!