Just in time for the spookiest time of the year.  With Halloween just around the corner how about a seasonal get-away to Mexico where visitors will have a good chance of seeing something more "freaky" than just beaches, colonial cities and ruins.  Mexico is not only known for its incredible places to visit, but is also a country filled with traditions incomparable to any other location in the world. Along with its customs there is an incredible past wrapped in mystery, spirits, magic, witches craft and more. It doesn't matter where one looks; the supernatural is ever so present and influences ones day to day life.
Mexico is full of tales of ghosts and magic; the unexplained. A visit to any local's market square will offer a glimpse into just how much the local people believe in charms and hexes, and related folklore designed to bring solutions to human problems, like healing and good luck in business and romance. Very common is a visit to a shaman or curandero – or healing witch – who will work their magic on your behalf. There have been many people who have been converted from skeptics into firm believers by experiencing the magic of the healing power.
The following folk tales come from our Marketing Manager, Susanne, who has lived in Mexico for many years and finds herself  always mesmerized by all the "supernatural" and her first hand experience with it. She first moved to Mexico in 2003 and had the pleasure of working for Orient Express at their beachfront property – Maroma Resort and Spa, located on a 25-acre portion of a former coconut plantation.
Aluxes
First a little intro about the history of the hotel, the Yucatan peninsula and then on to her encounter with its ancient Aluxes.
In 1976, Jose Luis Moreno, a Mexico City architect, flew down the coast of the then barely populated Riviera Maya when he discovered an unspoiled bay. He instantly fell in love with the site and purchased it from the owner, who had made his living drying and selling coconut meat, harvested from the plantation. The original "ranch" was a thatched hut where the owner and a caretaker lived. Amid this setting of coconut palms and hibiscus, Jose envisioned a paradise that would one day become Maroma Resort and Spa. Built by hand, by a family of local Maya Masons, it would take nearly 20 years to complete and would first open to guests in February of 1995.
With that said, now onto the history of the Peninsula: Pre-Mayan cultures inhabited the Yucatán Peninsula as early as 3000 B.C. During the 10th century, a Mayan group known as the Itzáes migrated into the area and built the cities of Coba, Xcaret, Xel Ha and Tulum. They also founded Chichén-Itzá and Champotón nearby.Ireland has its leprechauns, Scandinavia its gnomes, Europe its trolls and gremlins, but the Yucatecan Maya have their Aluxes… ancient little "people" from the rain forest.
It is said that Aluxes are spirits who take the preferred form of small people and live deep in the forests. They resemble children in many ways beside their diminutive stature.  Like children they are mischievous, full of energy, playful and love trickery of all sorts. Their tricks are harmless and humorous to all except, perhaps, their "victims". Aluxes (ah-loosh'-es) or, in Maya, aluxoob (ah-loosh'-ov,ob) are so mysterious, that some people actually question that they are real! But we will forget about silly skeptics for now; they are the unfortunate ones, because to know the alux is to know the magic of the ancient Mayan rain forest.
Very frequently one of the office staff ended up working late at Maroma and often she found herself alone in the office.  After her first "encounter" with the Aluxes, she thought she was going "mad".  One day, she placed a pen next to her computer, turned around to get a file… and oops!  gone was the pen.  And as quickly as it had disappeared, all of a sudden it was back, exactly where she had left it.  She says she used to turn the entire office upside down looking for things, finally sharing her "stories" with the local Mayan staff who explained the tales of the Aluxes.  From then on she no longer fretted and she was told that she was not the only one who was under the spell of the "naughty" behavior of the Aluxes– staff and guests alike encountered tricks all the time!
Today Susanne laughs when something similar happens, which is quite frequent.   Even her daughter says: "Mom, the Aluxes took it." when she is not able to  find something.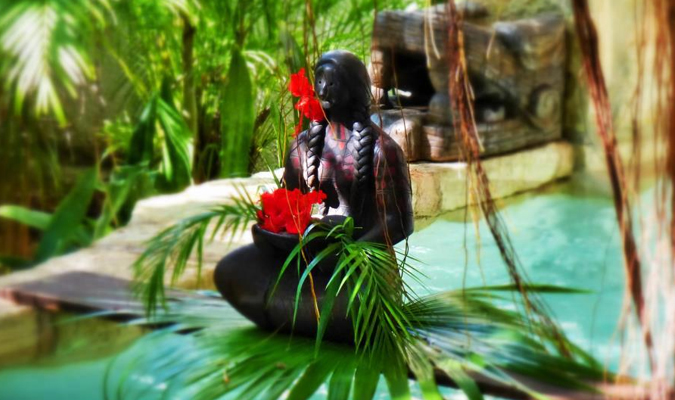 ---
In 2008,  Susanne was offered to work at another Orient Express property but this time Casa Sierra Nevada in San Miguel de Allende.
San Miguel de Allende was founded by Fray Juan de San Miguel over 450 years ago, and besides being recently named Number 1 World´s Best City by Reader's Choice Awards in Conde Nast Traveler, it is a fascinating, historical rich and mystical city. The hotel she was working at, Casa Sierra Nevada, is an authentic collection of beautifully restored once privately owned colonial casonas, a mixture of 16th to 18th century Spanish colonial mansions, located only a block and a half away from the cathedral and main city square.. The 37 rooms and suites are spread amongst six majestic buildings including Casa del Parque, a fort in the 17th century and later a customs house catering to the silver trade; and Casa Principal, the former residence of San Miguel de Allende's Archbishop in 1580 and an official historical landmark.
During Susanne's first 2 weeks she stayed in one of the lovely rooms before finding my her own place to live. She was intrigued by the history of each mansion and she  learnt so much about Casa Sierra Nevada from their long time butler, Gustavo.  He has been with the hotel for countless years and is always ready to share one of the most fascinating tales about each of the casonas.  Here are 2 captivating legends of Casa Parque and Casa Caballo.
La Leyenda de la Niña en Casa Parque – The Legend of the Girl in the House by the Park
It was the year 1825 and Casa Parque was used a barrack for the soldiers during the Independence War. After the war ended the mansion was purchased by a rich family from the region. Their gardener had a granddaughter named Maria Teresa.  When Maria Teresa´s grandfather past away she was saddened and roamed the gardens looking for him.
Stricken by grief over her loss, Maria Teresa fell ill and died short after. Ever since then it is said that her spirit is still looking for the grandfather and once in a while she supposedly appears in the gardens feeding the squirrels or in the kitchen looking for goodies.
El Monje de Casa Caballo- The Monk of the "Horse" House
Constructed between 1900 a 1910, Casa Caballo had a butler named Gustavo.  His passion was to attend to the people of the house; he loved to chat while serving the morning coffee.  Gustavo always was ready to give advice when needed.  He was highly respected and well liked by all.
When the owner hosted parties, Gustavo like to dress up like a monk which made him "famous"  He work with the family for many years and when he died everyone was grief-stricken. It is said that Gustavo still has a watchful eye over Casa Caballo, carrying a tray with cups of coffee wearing his monk's robe.  During stormy nights, legend has it that  Gustavo 's spirit appears looking for whoever wants to talk to him over a cup of coffee and the smell of freshly brewed coffee is ever so present around the house.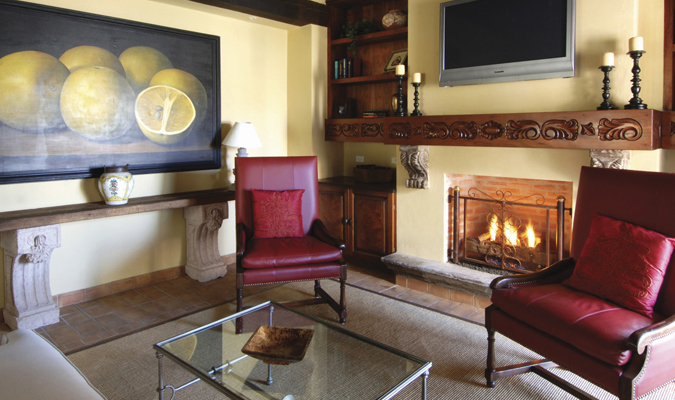 Below are links to some more "ghostly" chronicles from around the country.  Happy haunting…
The above is a guest post submitted to us.