OVERVIEW
ITINERARY DETAIL
DATES AND PRICES
Uncover the majesty and splendor of Yucatan´s haciendas on this magnificent eight-day luxury vacation. Along the way, enjoy stays at four authentic Mexican haciendas and take a tour of the traditional working hacienda, Sotuta de Peon.
While there, take the opportunity to explore the highlights of the Yucatan region with private tours of ancient Maya ruins, including Chichen Itza, Ek Balam, and Uxmal.
Also tour the enchanting cities of Merida – named the World´s Best Small City 2019 by Conde Nast Traveler – Valladolid, and Campeche.
Finally, head into nature to tour the Celestun Biosphere Reserve, a protected World Heritage Site, home to flocks of pink flamingos.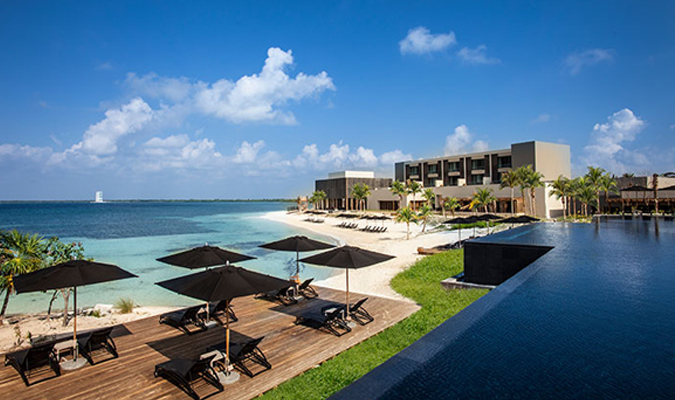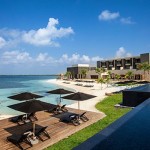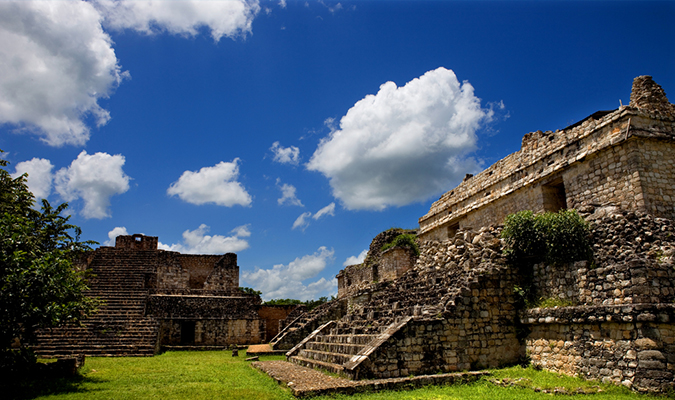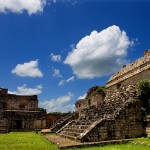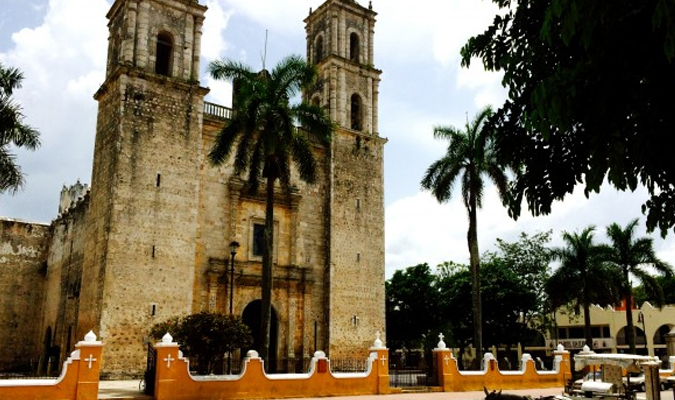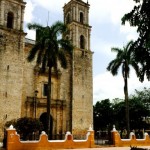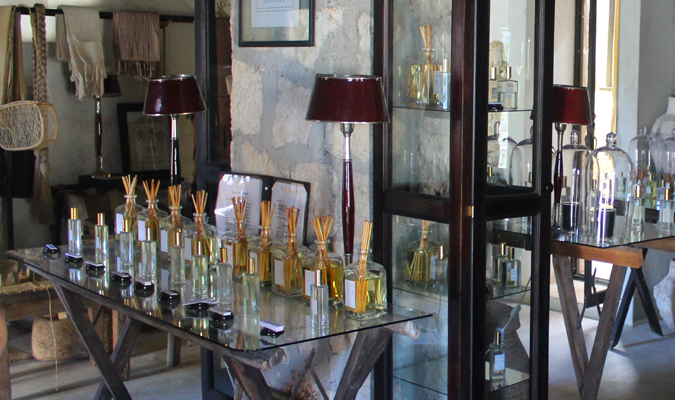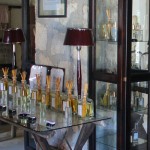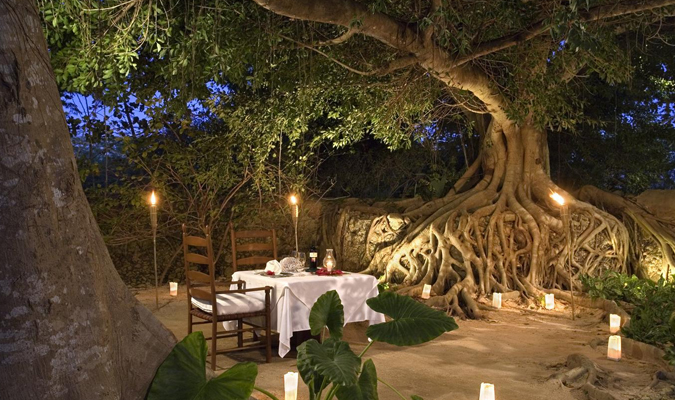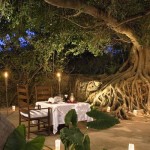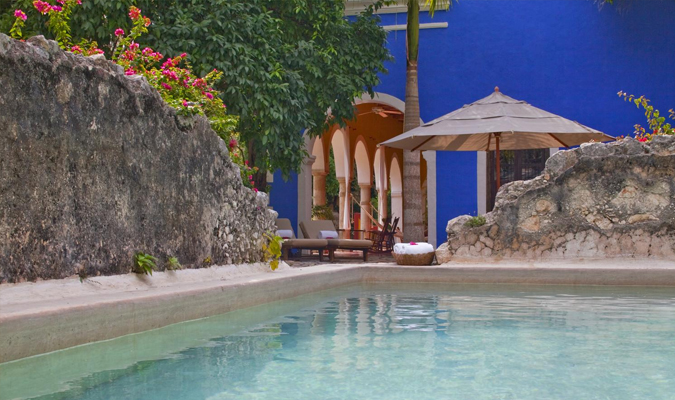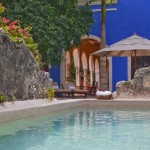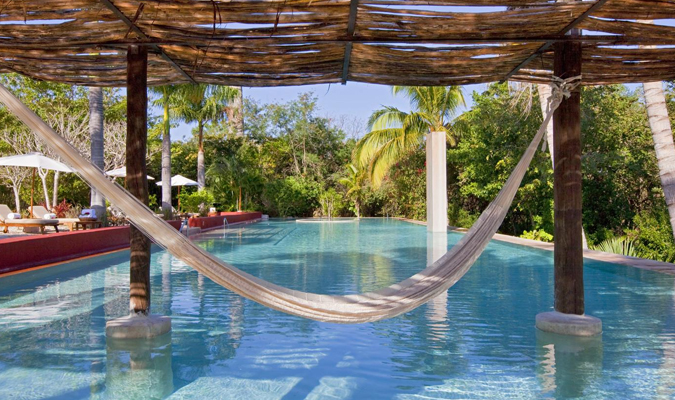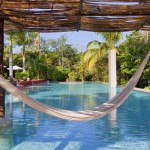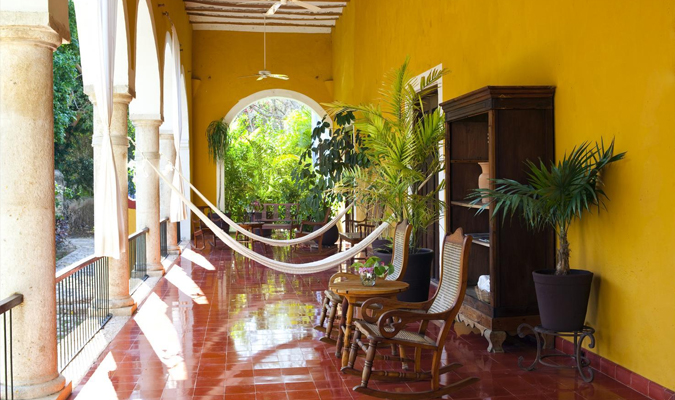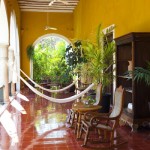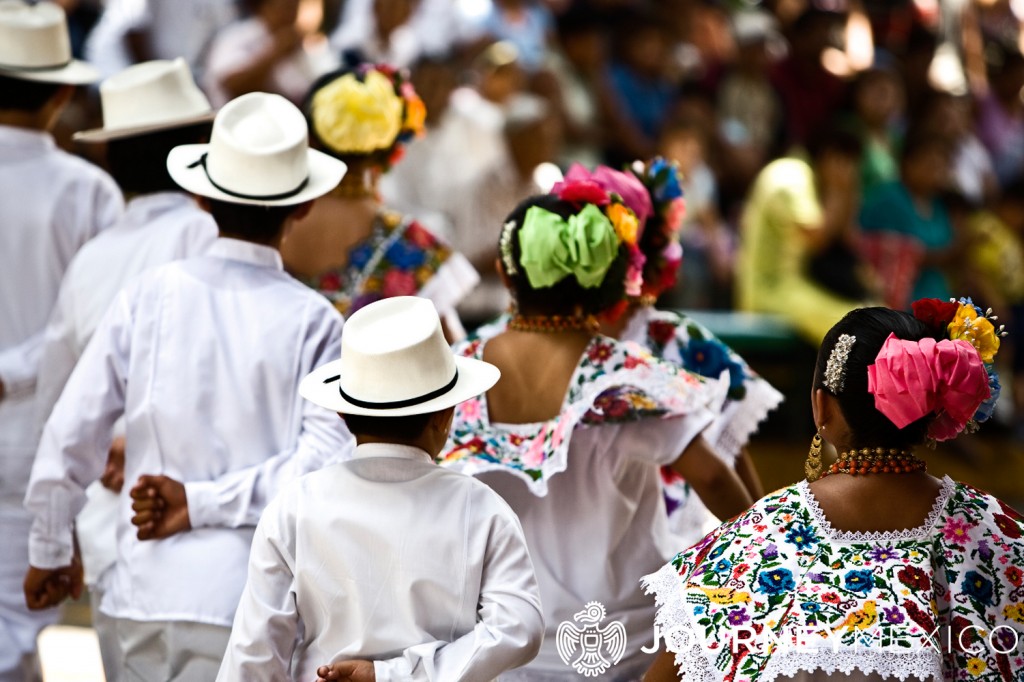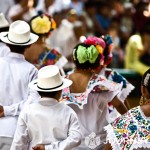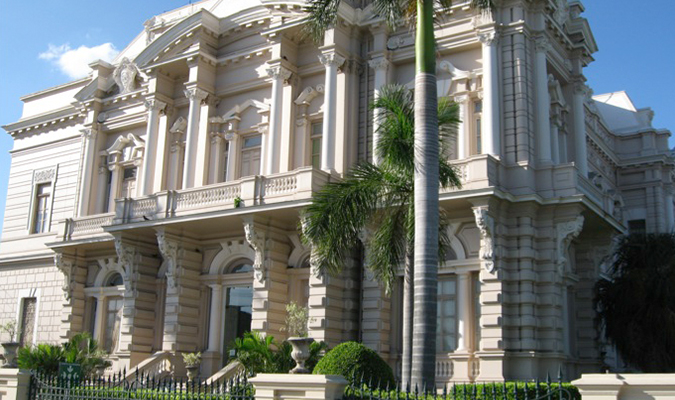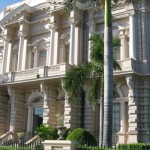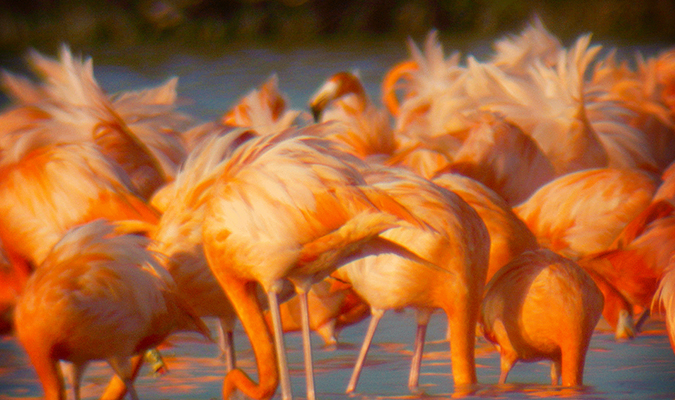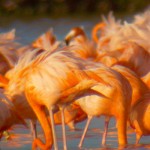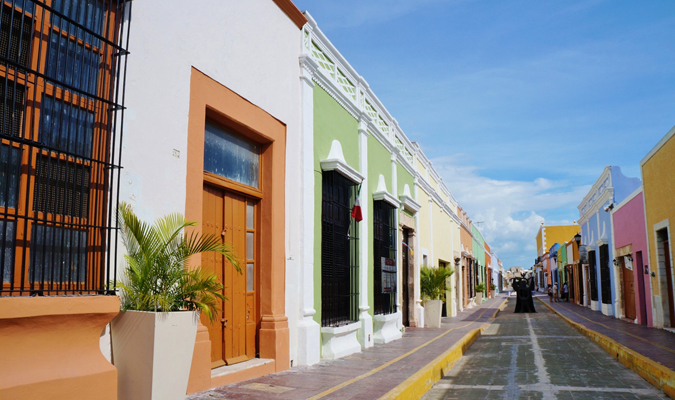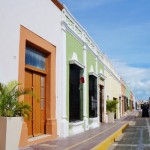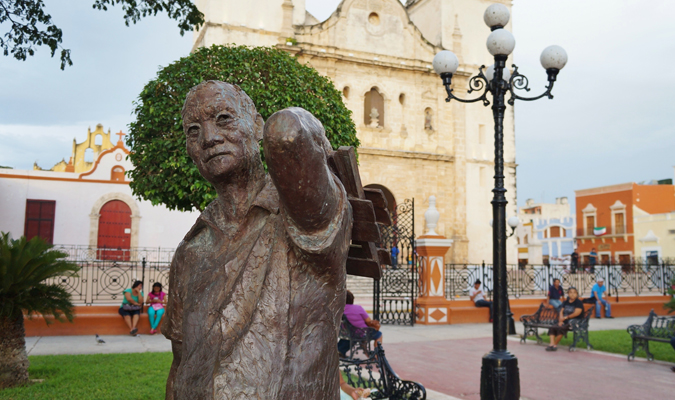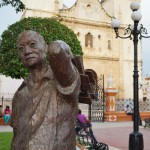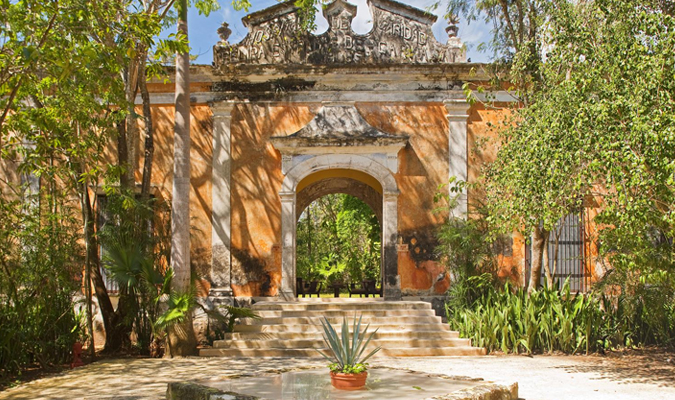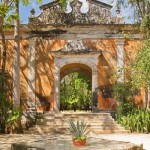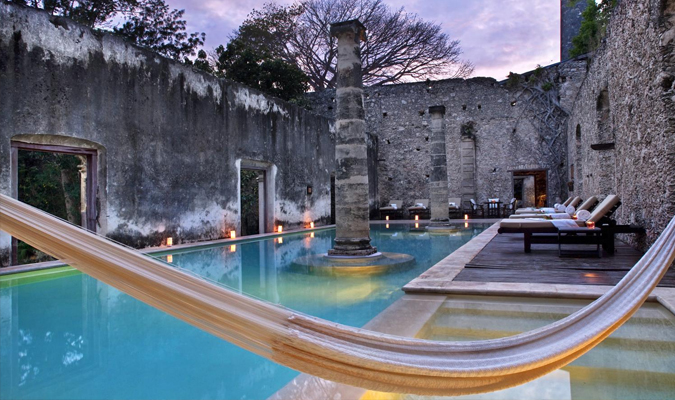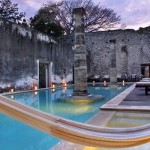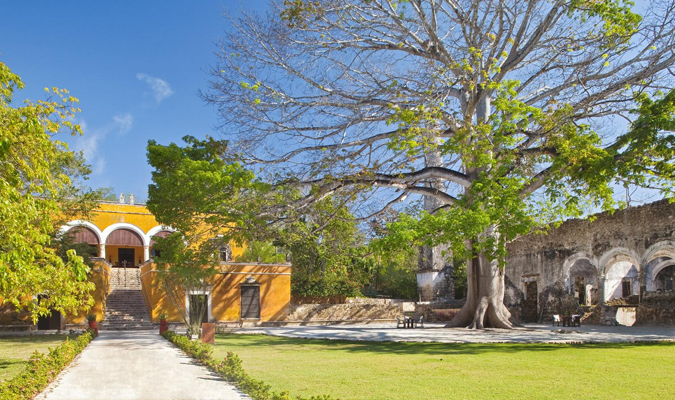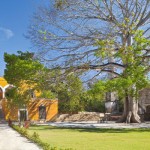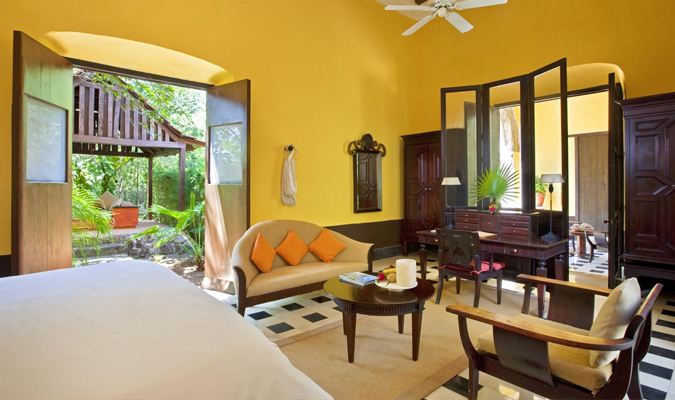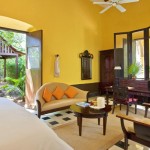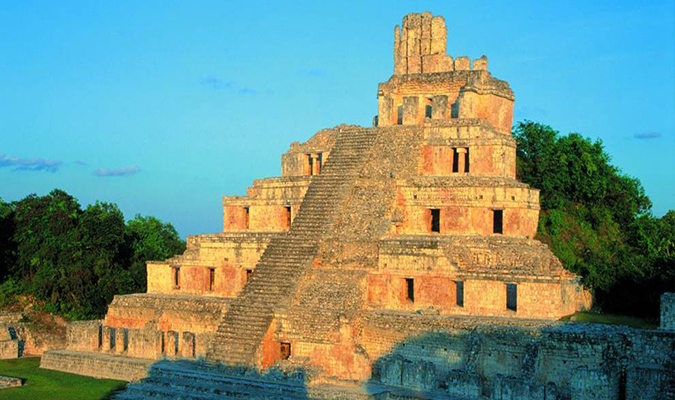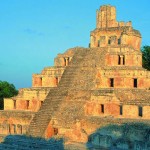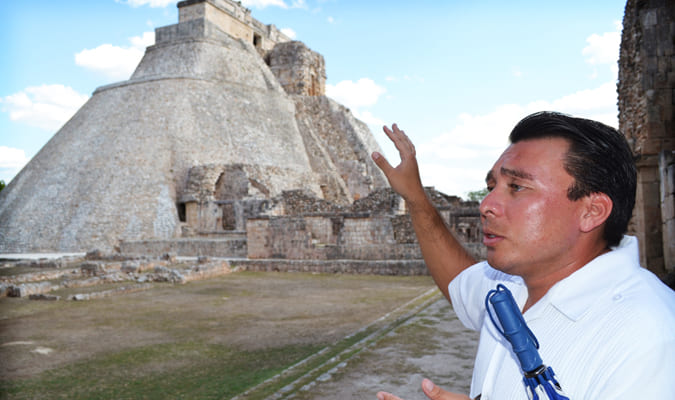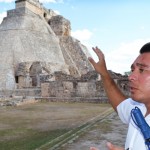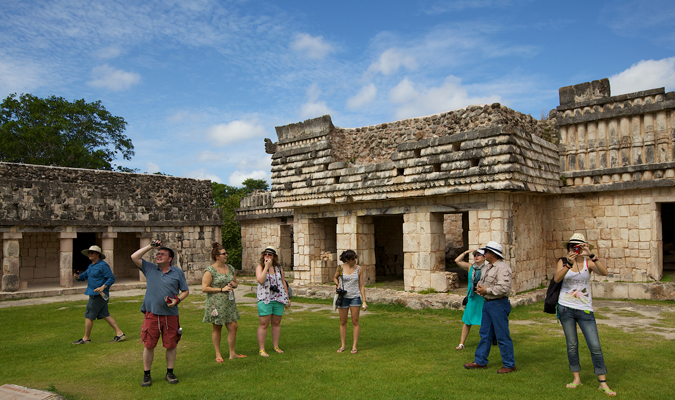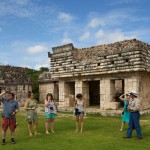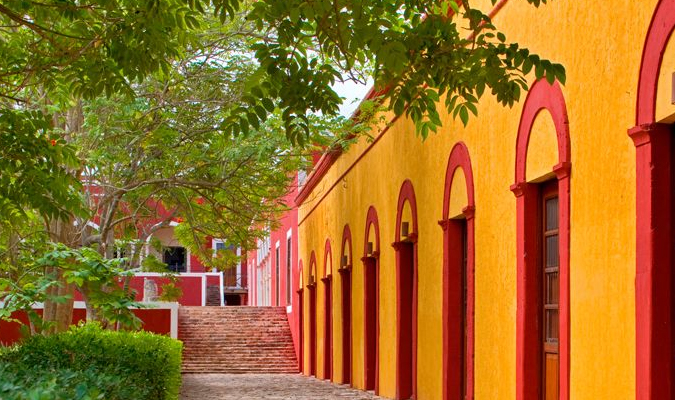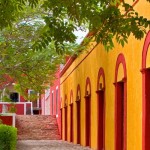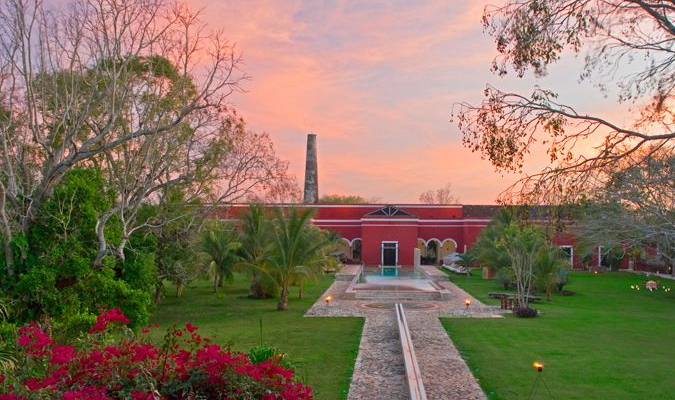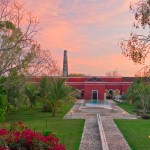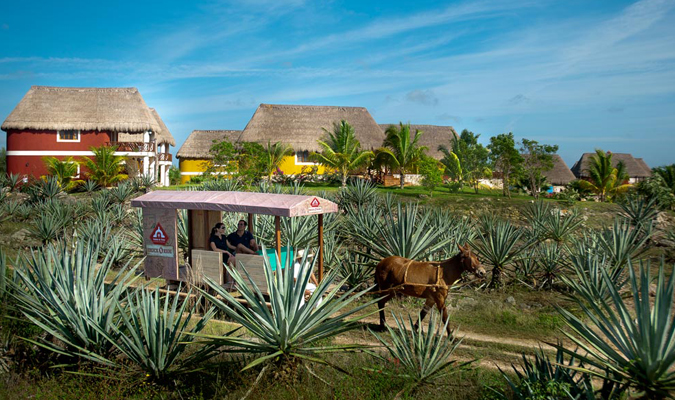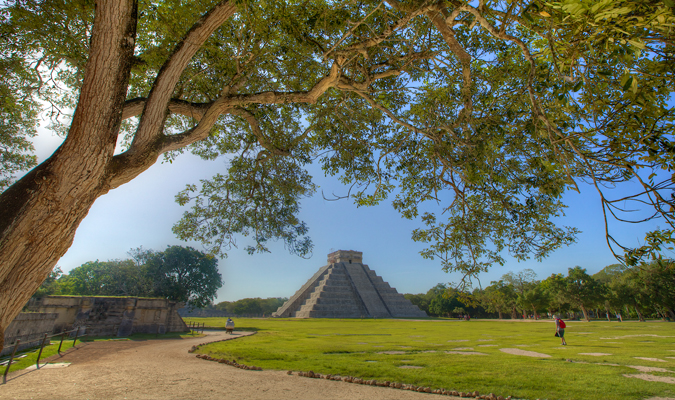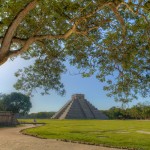 HIGHLIGHTS
Playa del Carmen, Tulum & Sian Kaan – Visit the biosphere reserve of Sian Kaán and the ancient Maya city of Tulum.
Hacienda stays – Unwind with stays in four stunning Mexican haciendas: Hacienda San Jose, Hacienda Uayamon, Hacienda Temozon, and Hacienda Chichen, Hacienda Sotuta de Peon.
Private Maya ruins tours – Enjoy privately guided tours to the amazing Maya archeological sites of Ek Balam, Edzna, Uxmal, and Chichen Itza.
Private city tours – Explore the charming cities of Merida, Valladolid, Maya Cenote and Campeche with privately guided tours.
Day 1: Arrival Day: Private Transfer to Playa del Carmen
Your private driver will meet you in Cancun and you will be driven the 60km (1 hour) to Playa del Carmen.
Situated along the shimmering lagoons, the Lagoon Studio Suites offer spacious open floor plan with luxurious interiors. The suite's oversize bathroom features a soaking tub as well as dual vanities, indoor and outdoor rain showers. Outdoor living space includes a pool terrace with sun loungers. 
With king bed; maximum occupancy two adults; 788 interior sq. ft./1,016 exterior sq. ft.
Set upon 1,600 acres of lush jungle and tranquil lagoon that reaches the white sands of Mexico's Caribbean, Rosewood Mayakoba is like a luxurious natural retreat. Service and quality focused, you will find everything you need for the perfect get away. 
The 130 suites and villas are spread out around the resort, offering a high level of privacy in each one. Even the most basic suites are ample, with lots of natural light. All have outdoor areas and private plunge pools and circular indoor bathtubs. Enjoy a dip, while sipping on the complimentary bottle of tequila you will receive upon arrival. The design boasts natural materials like stone, wood and wicker and hues such as beige, white and cream giving a clean, classic feel to the villas. 
The spa offers free use of steam rooms and saunas, and complimentary exfoliation scrubs to get your skin shimmering and soft. Take the relaxation up a notch by indulging in one of the many treatments for the mind, body and spirit offered by their top-class therapists. The beach front infinity pool may also help you relax and forget about the outside world. 
The resort's three restaurants offer a mixture of casual and fine dining, with glorious extra touches like a traditionally painted ice cream cart that circles the resort offering out free treats. 
Overnight: Rosewood Mayakoba
Day 2: Playa del Carmen Private Tour to Tulum & Sian Kaan
On this day exploring the ancient world and the natural world, you will visit the biosphere reserve of Sian Kaán and the ancient Maya city of Tulum. Start the day at Sian Kaán, exploring the marshes, mangroves and flora of the natural waterways before heading to Tulum with its temples honoring the gods of the wind and rain and its vistas over the Caribbean Sea.
Please note: As part of its conservation efforts, SEMARNAT (Mexico's environment secretariat) has reduced the number of boats allowed in the Sian Ka'an Biosphere Reserve. The boating cooperative, in turn, has increased the price of each boat ride. Be aware that these new regulations may lead to a wait of 45 to 60 mins for an available boat. If guests are late, they forfeit their boat ride, which is non-refundable. Rides typically take a minimum of three hours, during which passengers are not allowed to disembark. 
Please also note that, although the reserve is rich in wildlife, many species in the Sian Ka'an have varied day cycles and other behavioral patterns that may result in less visibility than some visitors expect.
Overnight: Rosewood Mayakoba
Day 3: Ek Balam, Maya cenote, and Valladolid
Enjoy a privately guided tour of Ek Balam, a celebrated Maya archeological site, before a refreshing swim in a cenote.
After, head to Valladolid, the first capital of the Yucatan, to enjoy time for lunch and explore small little town, before ending the day at the luxurious Hacienda San Jose, the first hacienda of the vacation.
A wonderfully restored 18th-century complex, Hacienda San Jose maintains many of its original features while embracing modern luxuries. Make sure to spend time walking the beautifully lush tropical gardens or visiting the spa for a Maya-inspired treatment.
This 18th century hacienda has been beautifully restored to offer a unique hotel experience for all its guests. Colorful walls greet you as you traverse the hotel that is surrounded by lush tropical gardens and exotic flower archways.  While the hacienda has been restored, it still maintains many original features that reflect the Yucatan's history. 
The rooms are large with tall exposed wood-beam ceilings, original tile floors and 10-foot wooden double doors. They offer comfort and luxury while taking you back in time.  The bathrooms are also ample with basins and showers and an external bathtub, perfectly surrounded by nature for a private bathing experience. 
There are also Maya villas on the grounds that have thatched palapa-style roofs and offer a more authentic Maya experience for guests. 
The swimming pool and jacuzzi are surrounded by Maya-style palapa and the spa offers a number of Maya inspired treatments including the aloe, avocado and chaya massage which helps to hydrate the skin after exposure to the sun. 
For a particularly romantic dinner setting, you can ask for a table to be set up around a beautiful old tree.  Eating under candlelight by the tree's gloriously exposed roots is something that you will never forget. 
Overnight: Hacienda San Jose
Day 4: Merida Private City Tour & Celestun
Home to 2,000 or more pink flamingos, Celestún is a great place for nature lovers. Taking a boat ride down this salt-water lagoon, you will see the great variety of flora and fauna that naturally thrive there and have a chance to swim in the fresh waters.
After some time in nature, tour the historical center of Media city, the capital of the state of Yucatán. You will learn about Merida's history and contemporary importance, as you explore the Zócalo, the cathedral and the Monument of the Homeland before heading down El Paseo de Montejo with its grand, colonial buildings.
Overnight: Hacienda San Jose
Day 5: Transfer to Campeche visiting Becal en route
Today, take a private transfer to Campeche, stopping en route at Becal, a village known for producing some of the world's best Panama hats.
After, continue to Campeche where beautiful Hacienda Uayamon awaits. Built in 1700, Hacienda Uayamon offers a rustic-form of modern luxury. Head to the stunning pool to swim in its cooling waters and to admire the old pillars that rise from the middle of the pool.
Today, take a private transfer to Campeche, stopping en route at Becal, a village known for producing some of the world's best Panama hats.
After, continue to Campeche where beautiful Hacienda Uayamon awaits. Built in 1700, Hacienda Uayamon offers a rustic-form of modern luxury. Head to the stunning pool to swim in its cooling waters and to admire the old pillars that rise from the middle of the pool.
Framed around a huge Ceiba Tree, the most sacred tree of the Maya people, this hacienda boasts a kind of rustic chic, combining aging wall facades with modern luxury.  
The brightly colored rooms are ample, with high, wood-beamed ceilings and tiled floors. Metal four-poster bed frames add to the colonial feel, along with dark-wood furniture and plush fabrics, while Egyptian cotton bedding and goose down pillows ensure unquestionable comfort. The bathrooms are large with double basins and a stone bathtub, big enough for two. Fresh, exotic flowers are scattered around the bathroom and left on your pillow each day for an extra touch of elegance. 
The hotel's rather ethereal looking pool is complete with old pillars that rise up from the water and old stone walls all around. Take a dip or lounge by the pool on the comfy sunbeds or swing above the water in a hammock. For extra relaxation, head to the spa, that focuses on using local ingredients, for the most unique and relaxing treatments.  For those with lively imaginations, take a walk through the grounds that look like something out of the children's classic, the Secret Garden. 
The restaurant offers fresh, mostly organic regional faire, with bread freshly baked in the mornings and fish brought directly to the hacienda by local fishermen. 
Overnight: Hacienda Uayamon
Day 6: Edzna Archaeological Zone and Campeche City Tour
Enjoy a privately guided tour to Edzna, an ancient Maya archeological site with a glorious temple. Climb to the temple for beautiful, panoramic views of the site and its surroundings.
After, return to Campeche for a guided city tour to see its restored cobblestone streets, pastel-colored mansions, and impressive fortified walls.
Also, enjoy an afternoon stroll along the waterfront promenade, known as the Malecon, or visit the scenic Plaza Principal.
Overnight: Hacienda Uayamon
Day 7: Uxmal Archaeological Zone Admission Fee
Dive even further into the ancient Maya world with a private tour of Uxmal, an ancient Maya city with a grand rounded pyramid, called the Pyramid of the Magician, with fascinating myths surrounding it.
After, head to Hacienda Temozon, a coral-colored hacienda in the Yucatan Peninsula. Built in 1655, this stunning getaway boasts large rooms, towering ceilings, and sumptuous beds.
Room are located at entrance of the Hacienda; they are cabin style and share a patio and central garden.
Set on grounds enviable to a set of Downtown Abbey, Hacienda Temozón was built in 1655 and is the perfect place to be surrounded by nature, while in complete luxury.  
The rooms are very large, with towering ceilings and beds so comfortable you almost melt into them.  Each room is infused with the very Yucatecan scent of orange flower and upon contact, the linens release the delicate aroma of apple.  Brightly-colored, original tile floors are offset against the white walls and period-style furniture, giving grandeur to every room. The bathrooms are ample with the crowning feature of an outside bath, which is surrounded by trees and lush greenery.  Fresh exotic flowers are left on the bed and in the bathroom everyday, adding a bright touch of color. 
The hotel's swimming pool runs through the gardens, a stunning stretch of blue that is complemented by the bright-red building and the green of the trees. With sun loungers placed alongside the pool, it makes for a great place to enjoy a refreshing dip and a cocktail or two. 
To relax further, indulge in a spa treatment. These can be enjoyed inside or in a candlelit cave, allowing you to connect deeply with nature and yourself. 
Overnight: Hacienda Temozon
Day 8: Hacienda Sotuta De Peon and transfer to Chichen Itza
Today, enjoy a visit to Hacienda Sotuta de Peon to learn about henequen (sisal fiber), the source of the Yucatan's wealth during the Colonial Era. Tour the processing plant, visit the main house, and take a mule-drawn rail cart tour of the fields, ending at a refreshing cenote. Enjoy a traditional lunch at the hacienda before continuing to Hacienda Chichen, one of the first haciendas built in the Yucatan.
Constructed by the Spaniards in 1528, the beautiful Hacienda Chichen offers easy access to Chichen Itza, an ancient Maya city and one of the New Seven Wonders of the World. It's also a wonderful place to relax with a world-class eco-spa and gorgeous gardens.
The Lodge at Chichen Itzá gives you the option of enjoying the amenities of a large hotel while retaining a quiet private feel. Located right next to the archeological site of Chichen Itzá and within the grounds of the larger Mayaland hotel, Lodge at Chichen Itzá offers cozy and luxurious bungalow-style accommodation.  
Each collection of bungalows has its own swimming pool, making for a more private, VIP feel. The bungalows have Maya-style thatched roofs and comfortable beds with mosquito nets. Some of the windows have pretty stained-glass features and the beds have intricately-carved headboards. The bathrooms are ample, with the deluxe rooms offering jacuzzi-style bathtubs. Each room has a private terrace overlooking the gardens with hammocks to sway in.  
Step outside of your room to find yourself surrounded by trees and tropical flora and take a dip in the refreshing swimming pool shared by few others. 
Overnight: The Lodge at Chichen Itza
Day 9: Early rise Chichen Itza Archaeological Zone and transfer to Cancun
Early at sunrise you will enjoy an off hours private visit to Chichen Itza, explore and admire the ancient Maya city along with your expert guide prior to it's opening is an unforgettable experience (Subject to permit).  
The famous Mayan pyramids of Chichén-Itzá are over 1500 years old and are located only 75 miles from Mérida. The name Chichén-Itzá is a Mayan word: CHI (mouth) CHEN (well) and ITZA (of the Itza tribe). Today is one of the most popular and recognized tourist sites of Mexico and as of 07/07/07, it is one of the Seven New Wonders of the World. Built by the Maya between the 1000 and 1200 AD, "El Castillo" served as a temple to the god Kukulkan and is believed to have served as a calendar. 
Located right on the far end of the Cancun Hotel Zone, Nizuc offers an entirely different vibe for the more mature vacationer. Once a base station for Maya astronomers and a presidential retreat for world leaders, Nizuc's latest incarnation is a luxurious beachfront escape spread over 29 acres. 
The lobby overlooks the water, where trees have been cleverly planted in concrete islands, making for a stunning entrance both day and night. The designs in dark greys and blacks and various wood features are unusual yet alluring, giving a feeling of solidity.
The suites from the most basic are highly luxurious. With views over the bay or the gardens, the beds are sumptuously cozy and the deep freestanding bathtubs are a bath lovers dream. All rooms come with televisions, Nespresso machines and a welcome box of Mexican sweets. The external rooms have plunge pools on the terrace, so that you can enjoy the sunset from the cooling water. The nightly turndown has its own special touches, including chocolates and delightful Maya sayings to ponder on. 
Enjoy the warm Caribbean Sea or take a dip in one of three infinity pools on site, one of which is exclusively for adults for a quieter experience.  The hotel also has six gourmet restaurants and a 30,000 square foot spa. So there is something to tempt body, mind and spirit. 
For the discerning traveler, who wants quality and sumptuous luxury in Cancun, Nizuc won't disappoint. 
Overnight: Nizuc
Day 10: Private Transfer to Cancun Airport
Your private driver will meet you in Playa del Carmen and you will be driven the 60km (1 hour) to Cancun.
End of Service
Dates
Our trips are fully customized, allowing us to build your itinerary for any time of the year.
Prices
Our custom-tailored journeys start from $1,000 USD per day for two travelers. Contact us today to discuss your travel desires and design a personalized proposal with exact pricing.
Please note, our pricing guideline is a starting from price and is not necessarily applicable to the suggested hotels contained within the suggested itineraries on this web site. Itineraries are customized prior to final pricing.