OVERVIEW
ITINERARY DETAIL
DATES AND PRICES
Discover the  Splendor of the Yucatan, visiting Mayan archaeological sites and enchanting towns complimented by stays in Haciendas and a visit to a live-working hacienda.
The way of life in the Yucatan Peninsula is reflected in the sisal producing haciendas scattered throughout the region. These exquisite properties enjoyed their first splendor at the turn of the twentieth century, and many have now transformed into luxury hotels. This 8 day itinerary covers the highlights of the Yucatan Peninsula via the history of haciendas while also  incorporating cenotes, important Mayan archaeological sites, and important cities and towns such as Merida, Valladolid, and Campeche.
PHOTO GALLERY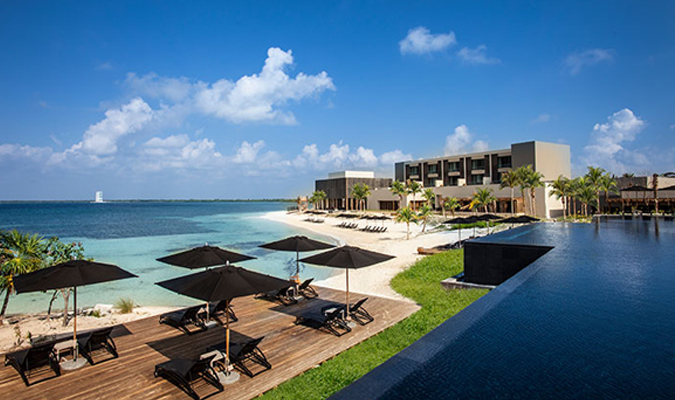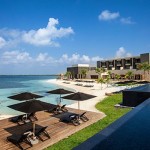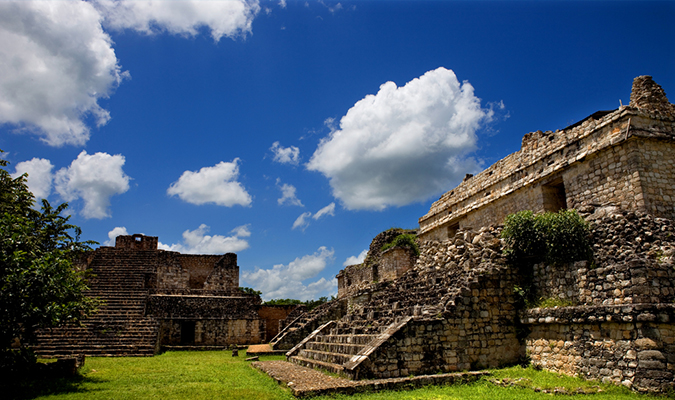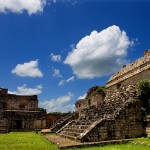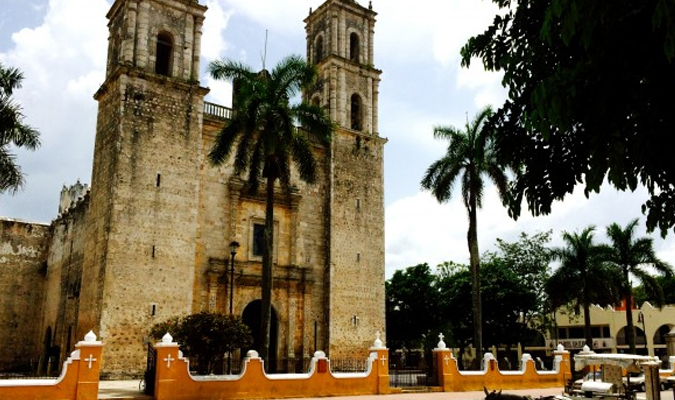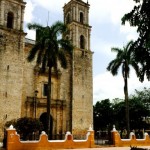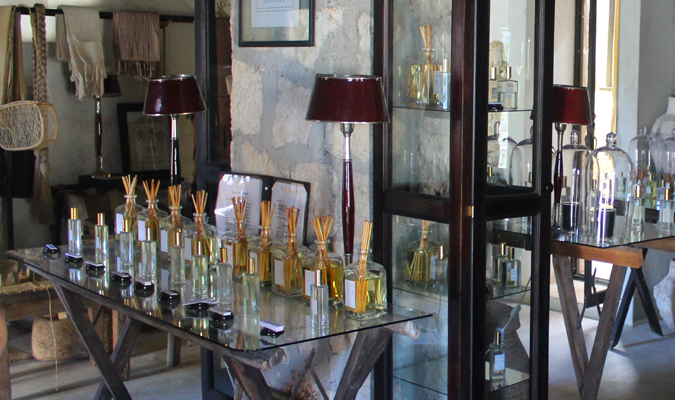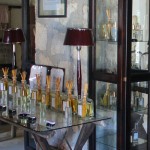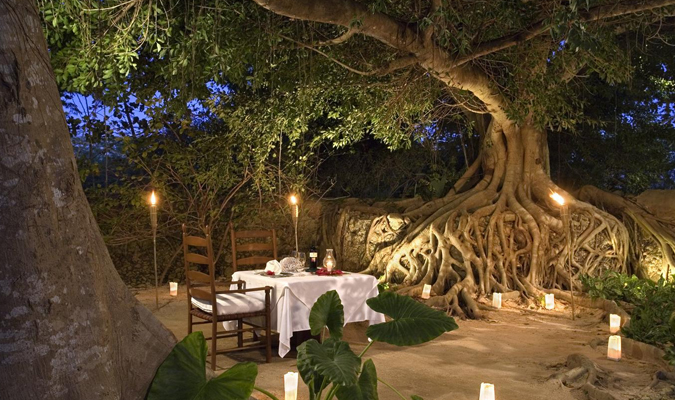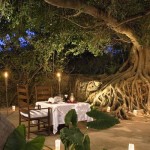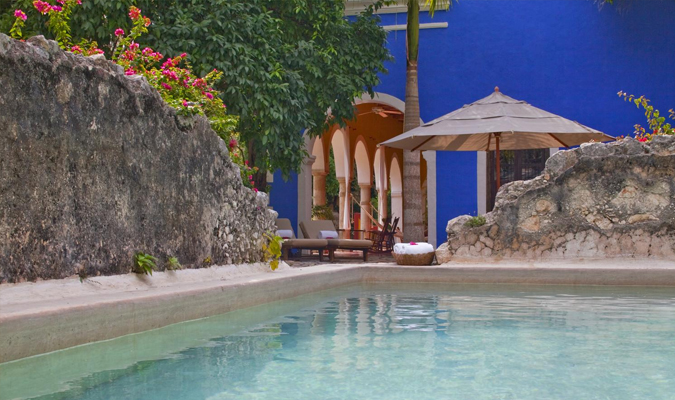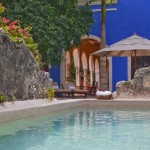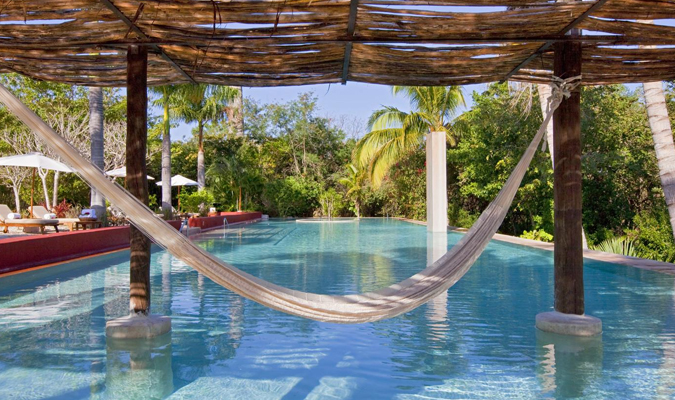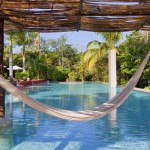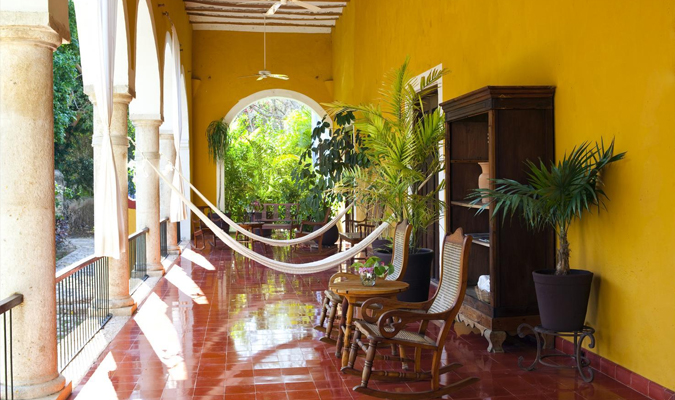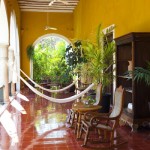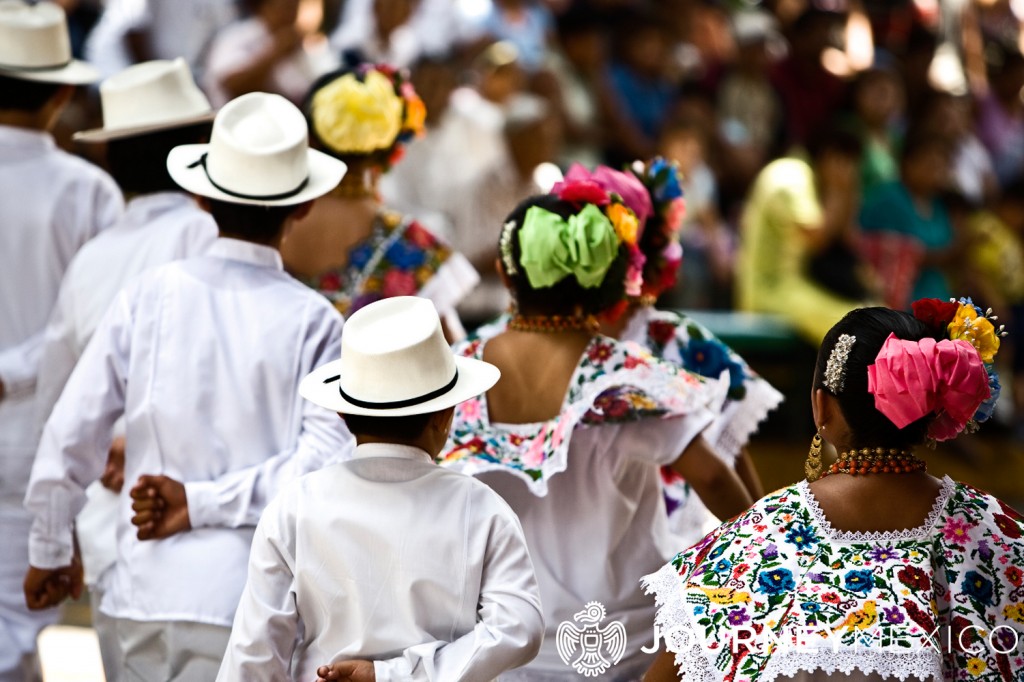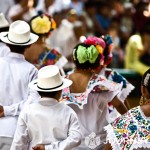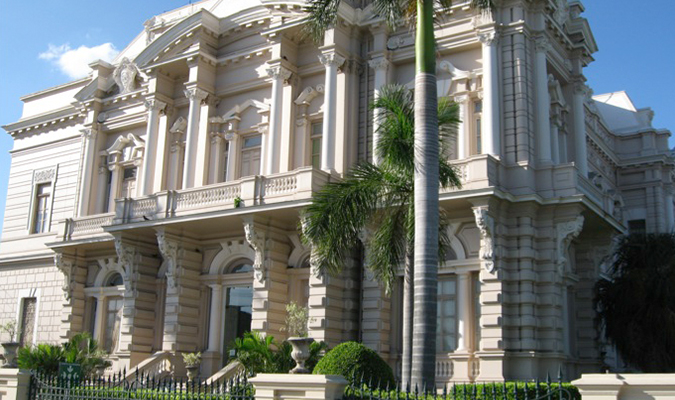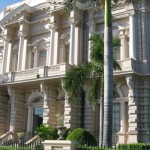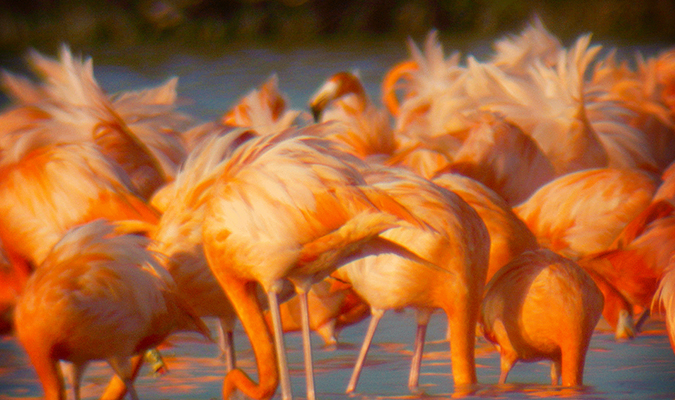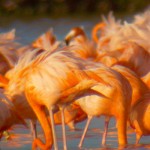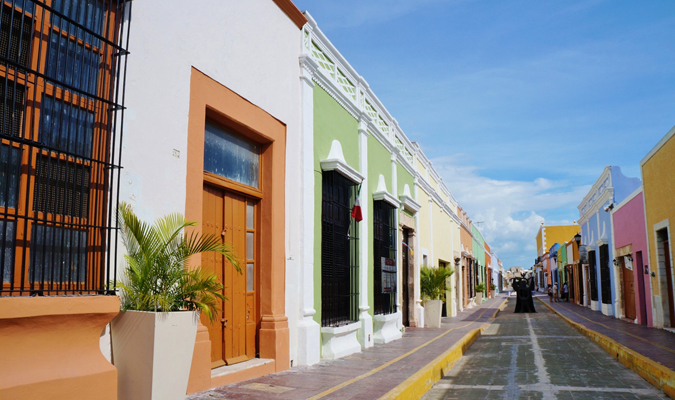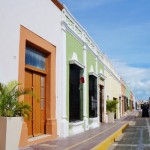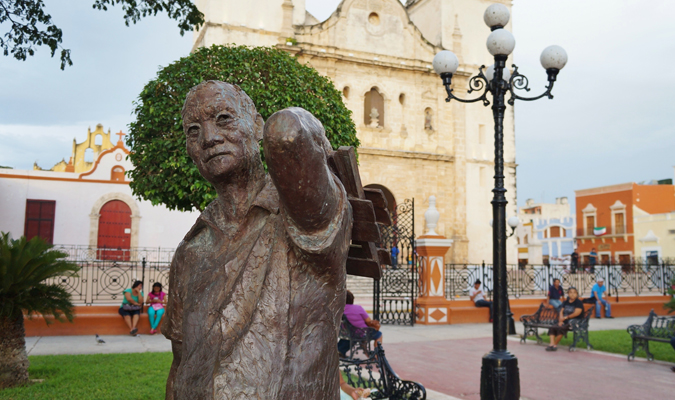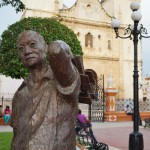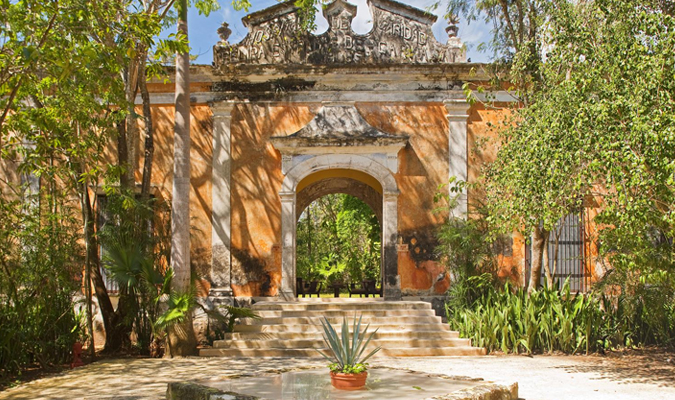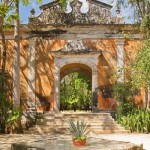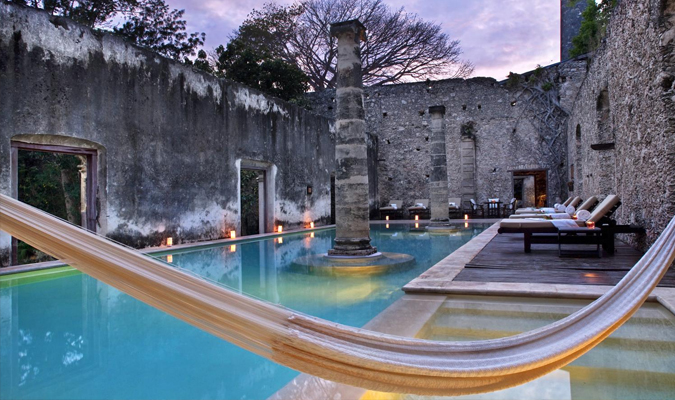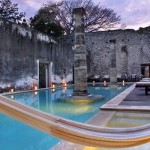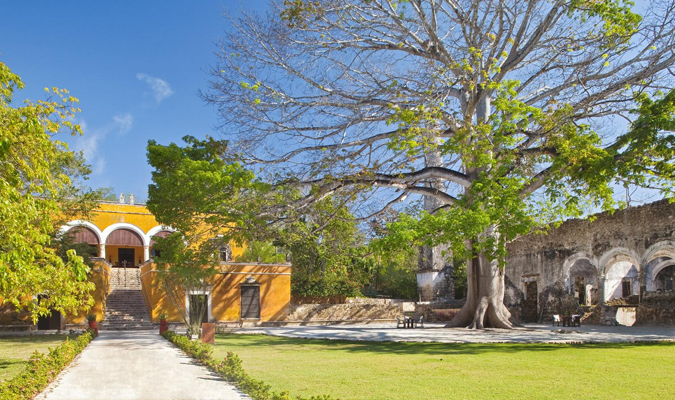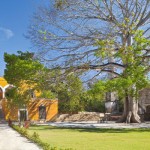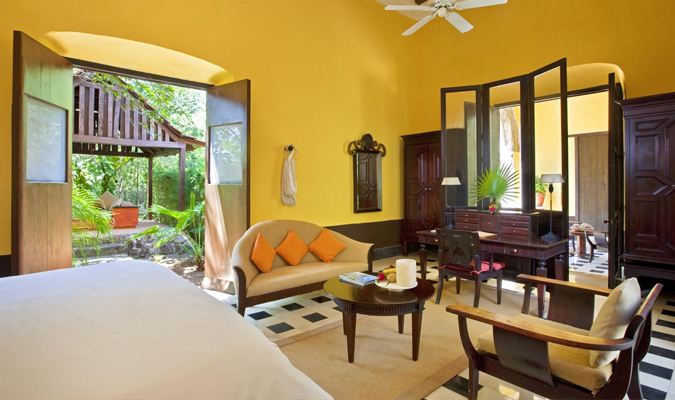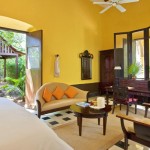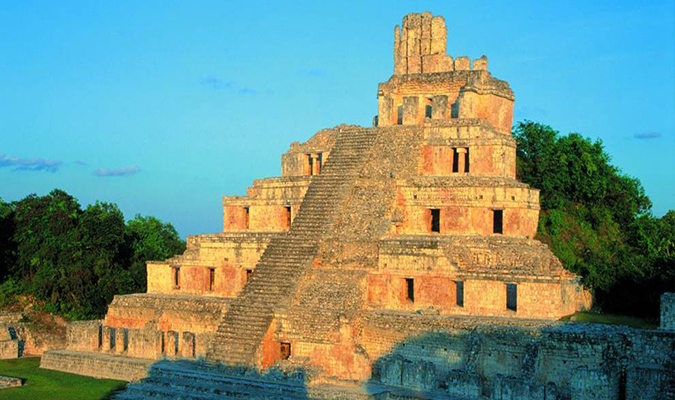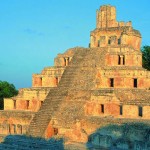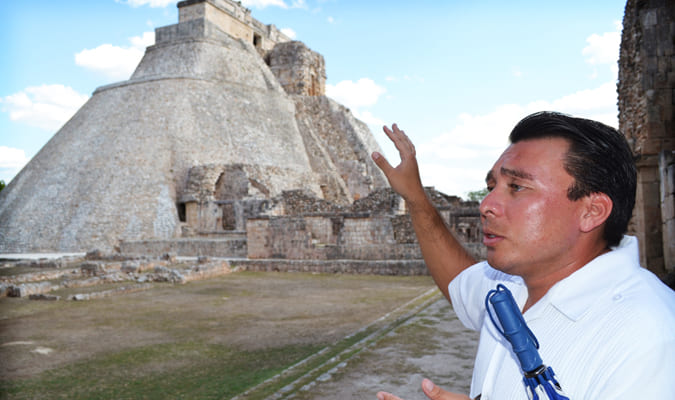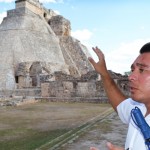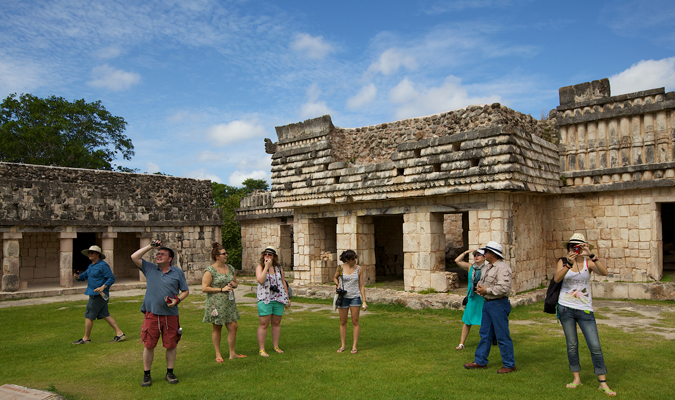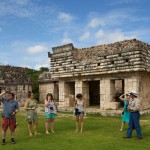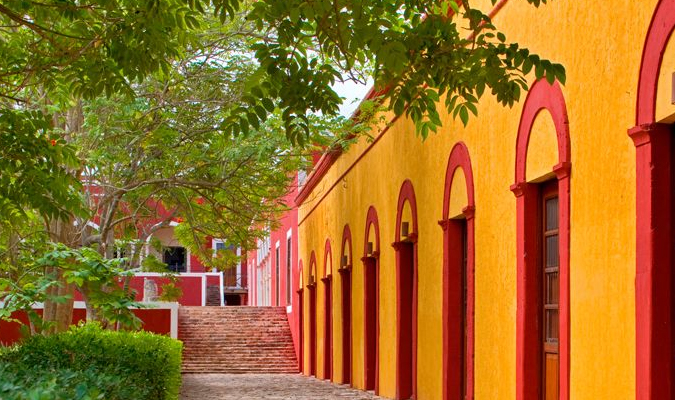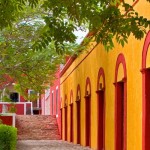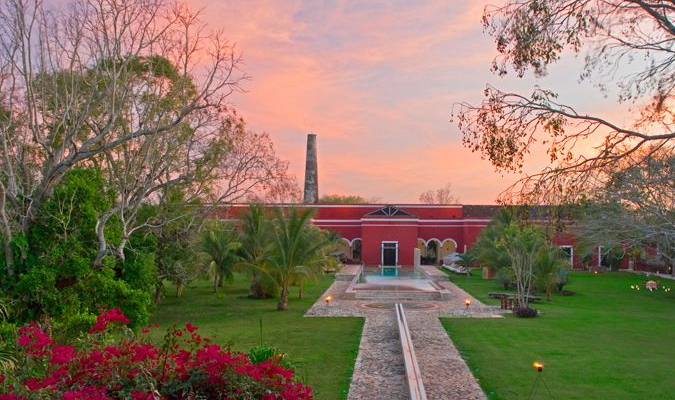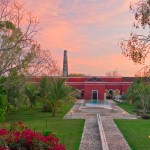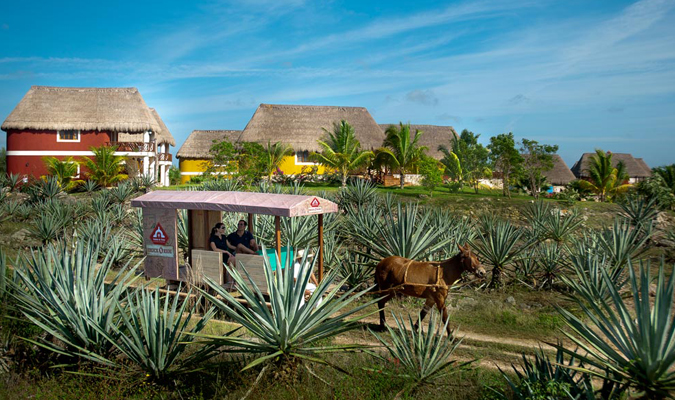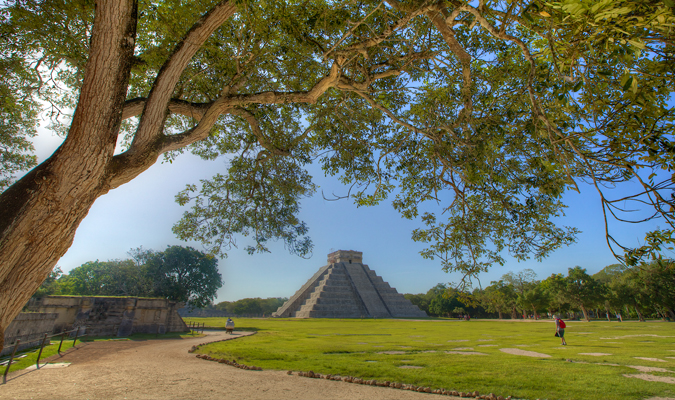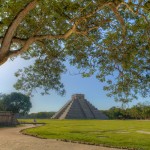 HIGHLIGHTS
Starwood Luxury Haciendas – Visit three haciendas from the Starwood Luxury Hacienda Collection: Hacienda Temozon, Hacienda Uayamon, and Hacienda San Jose
Hacienda Sotuta de Peon – Tour the living museumto learn about haciendas and the source of Yucatan's wealth during the Colonial Era
Mayan Archaeological Sites – Locally guided visits to the amazing archaeological sites of  Ek Balam, Edzna, Uxmal and Chichen Itza
City Tours – Discover the enchanting towns of Merida, Valladolid and Campeche
Celestun – Venture this UNESCO World Heritage Site and World Biosphere Reserve

Day 1: Arrival Day: Cancun
Today you will be met at the Cancun airport and privately transferred to your lovely hotel, located at the gateway less than 20 minutes from Cancun International Airport.
Overnight: Nizuc
Day 2: Ek Balam, Mayan Cenote and Valladolid
Today enjoy a  expertly guided tour of the Mayan archaeological site of Ek Balam and after, swim in a Mayan Cenote.  Next,  head  to  Valladolid, the  first capital city of the Yucatan, today a bustling Mayan city with a special colonial flavor. Here, you will eat lunch and be welcomed at Coqui Coqui boutique hotel to visit the Coqui Coqui Perfumery, a place that was born and inspired by the charm of the Yucatan Peninsula and its tropical aromas. The  Perfumery offers a selection of locally produced handcrafts. The journey continues with a final stopto Hacienda San Jose to settle into the lovely hacienda to spend rest of evening at leisure.
Overnight: Hacienda San Jose
Hacienda San Jose will embrace historical aspects of Mexican culture while maintaining world-class luxury of the finest facilities. Spend a morning by the elegantly constructed outdoor swimming pool, amongst tropical greenery and flora, and rest under the lustrous sun in one of the native hammocks. Be pampered at the outdoor spa cabin or share a massage with a special someone under ceiling-high wood beams. After, enjoy gourmet regional and international cuisine overlooking the main gardens or a romantic dinner set amongst natural dirt paths, exotic tree roots, and candlelight.
Day 3: Private Tour to Celestun Biosphere Reserve & Merida City Tour
You will be picked up for a private tour of wonderful wildlife sanctuary, Celestun Biosphere Reserve. This is an enticing spot for all naturalists as there are more than 200 species of birds and it is home to one of the largest migratory flamingo populations in the world. Enjoy a boat ride through the river admiring wonders of nature, beautiful flamingo colonies, and fresh water springs.
Following Celestun explore Merida's historic city centre. You will start in the main square of the city (Zócalo), visiting all four corners, exploring the oldest Cathedral in the Americas, the Government House with paintings by Fernando Castro and the Municipal Palace. You will then return to the car and head down Paseo de Montejo, the main thoroughfare into the city, modeled on the Champs-Elysees and lined with trees and large colonial houses, once the city homes of rich Hacienda owners.
Overnight:  Hacienda San Jose
Day 4: Transfer to Campeche City visit Becal en route for lunch
Your private guide will meet you in the lobby of your hotel for a private transfer to Campeche. En route (1:30), you will stop at a village named Becal – famous for producing some of the world's best "Panama" Hats! With luck, you may even be able to enjoy seeing how these hats are made if the artisan family is making one at the time of your visit.
After your visit of Becal, you will be driven another 1:30 hrs to Campeche where you may have lunch (not included) at one of the local restaurants, before ending your journey at your lovely hacienda hotel.
Overnight: Hacienda Uayamon
Built in 1700, Hacienda Uayamon reflects the sophistication of a luxury resort with attention to surrounding natural beauty. Indulge in the soothing waters of the outdoor pool and sink into cotton woven hammocks over crystal waters for a mid-afternoon nap. For a luxurious, world-class experience, renew your spirit at the spa at Uayamon amongst graceful tulle netting, pristine massage beds, and aromatherapy candles. For an evening of elegance and international cuisine, Uayamon Restaurant provides a candlelit atmosphere amongst traditional hacienda walls with fresh-baked bread and creative dishes prepared using fresh, indigenous ingredients.
Day 5: Edzna Archeological Zone and Campeche City Tour
Today visit Edzna! Built on a high platform, Edzna's major temple, Edificio de los Cinco Pisos provides a great view of the plazas below as well as a panorama of the surroundings.
Return to Campeche in the afternoon for a guided city visit. Campeche is a UNESCO World Heritage site with restored cobblestone streets, pastel-colored mansions, and impressive fortified walls that protected this former Spanish port from marauding pirates. It is a perfect place for an afternoon stroll along the malecon, the waterfront promenade, or a visit to the scenic Plaza Principal.
Overnight: Hacienda Uayamon
Day 6: Uxmal Mayan Archaeological Zone
Depart Campeche to Uxmal. Uxmal is located in the Puuc region with architecturethat is characterized by using mosaics to make facades over cement-covered walls and intricate cornices depicting Maya symbols. This ornate style abounds in Uxmal, considered by many to be the finest example of classic Maya architecture.
Overnight: Hacienda Temozon
Located in the Yucatan Peninsula, Hacienda Temozon recreates the belle époque of the Mexican southeast. A hacienda of coral walls and white moldings awaits you in the tropical rainforest ambience of the Yucatan peninsula. Special details, like weathered wooden doors and rose petals, reflect the natural display of our Mayan cultural surroundings. Delight in the fine service this superb residence offers and discover the beauty of ancient Mayan architectural sites.
Day 7: Hacienda Sotuta De Peon & Chichen Itza
The day begins at the living-museum of Hacienda Sotuta de Peon. Here, you will learn about haciendas which functioned like the plantations in the Southern US, and about henequen (sisal fiber), which was the source of the Yucatan's wealth during the Colonial Era. Tour the processing plant, visit the main house, and take a mule-drawn rail cart tour of the fields, ending at a refreshing cenote. Enjoy a traditional lunch at the hacienda before continuing to our next stop, a hacienda near Chichen Itza.
Overnight: Hacienda Chichen 
Hacienda Chichen was among the first of Yucatan's Haciendas. This Colonial hacienda was built by the Spaniards in 1528. Hacienda Chichen is uniquely famous among Mexico's haciendas due to its intimate link with Mayan archaeology discoveries within Chichen Itza and for its current green vision and sustainable tourism activities making this boutique Eco-Spa Resort, the most committed green hotel in Yucatan, Mexico. Today, this Chichen Itza hotel ranks among Mexico's best green spa resorts,
Day 8: Private Off-Hours Visit to Chichen Itza
Early at sunrise  enjoy an off-hours private visit to Chichen Itza, admiring the site prior to opening is an unforgettable experience (special permit required). Your Journey Mexico guide will introduce you to the daily routine of the Mayans, the history of 1,500+ year old pyramids and the significance of the name Chichén Itzá.
After the site visit, meet your guide for a private transfer to Cancun Airport for departure flight. Other extension options include a visit to Coba or a beach extension in the Riviera Maya.

Dates
Our trips are fully customized, allowing us to build your itinerary for any time of the year.
Prices
Our custom-tailored journeys start from $800 USD per day for two travelers. Contact us today to discuss your travel desires and design a personalized proposal with exact pricing.
Please note, our pricing guideline is a starting from price and is not necessarily applicable to the suggested hotels contained within the suggested itineraries on this web site. Itineraries are customized prior to final pricing.