OVERVIEW
AMENITIES
VIDEO
SPECIAL OFFER
Nizuc offers an entirely different vibe for the more mature vacationer visiting Cancun.
Located right on the far end of the Cancun Hotel Zone, Nizuc offers an entirely different vibe for the more mature vacationer. Once a base station for Maya astronomers and a presidential retreat for world leaders, Nizuc's latest incarnation is a luxurious beachfront escape spread over 29 acres.
The lobby overlooks the water, where trees have been cleverly planted in concrete islands, making for a stunning entrance both day and night. The designs in dark greys and blacks and various wood features are unusual yet alluring, giving a feeling of solidity.
The suites from the most basic are highly luxurious. With views over the bay or the gardens, the beds are sumptuously cozy and the deep freestanding bathtubs are a bath lovers dream. All rooms come with televisions, Nespresso machines and a welcome box of Mexican sweets. The external rooms have plunge pools on the terrace, so that you can enjoy the sunset from the cooling water. The nightly turndown has its own special touches, including chocolates and delightful Maya sayings to ponder on.
Enjoy the warm Caribbean Sea or take a dip in one of three infinity pools on site, one of which is exclusively for adults for a quieter experience. The hotel also has six gourmet restaurants and a 30,000 square foot spa. So there is something to tempt body, mind and spirit.
For the discerning traveler, who wants quality and sumptuous luxury in Cancun, Nizuc won't disappoint.
PHOTO GALLERY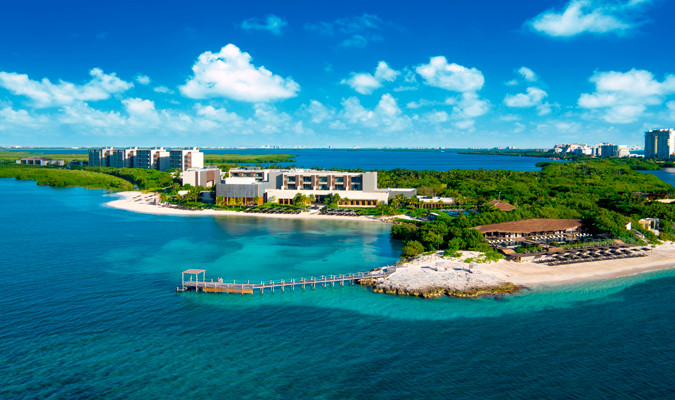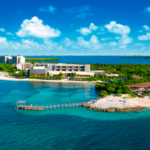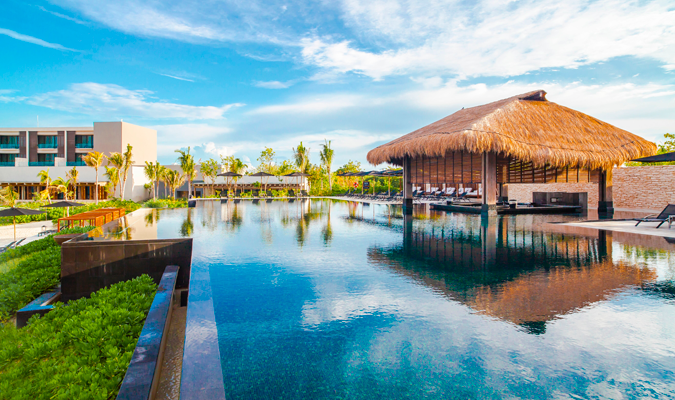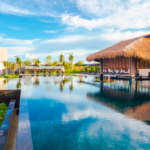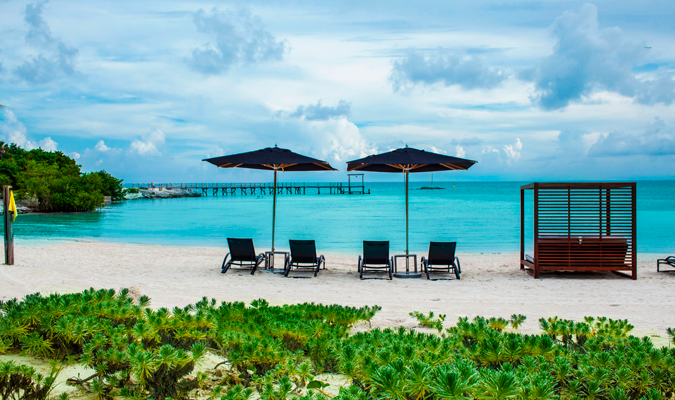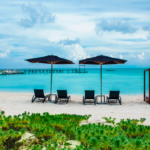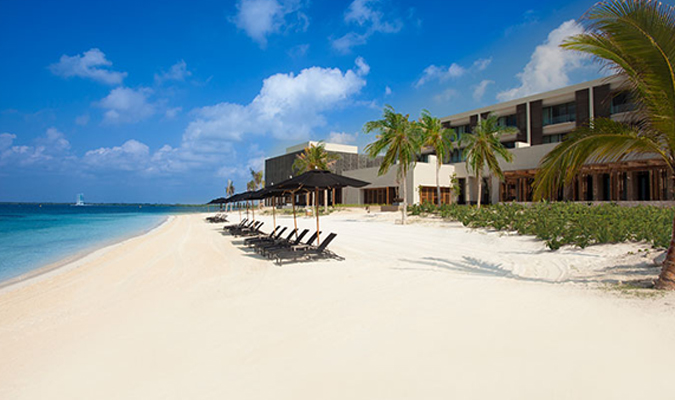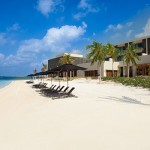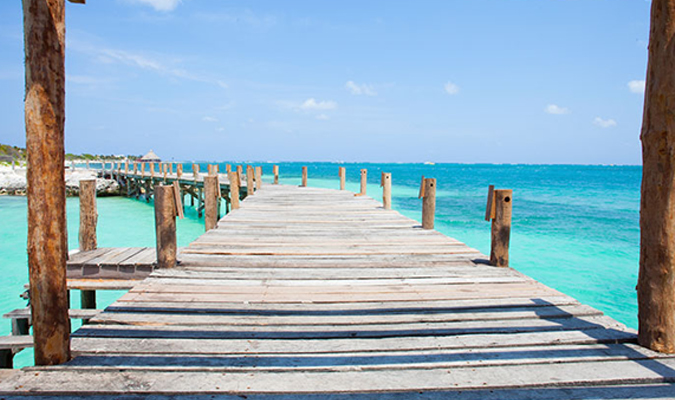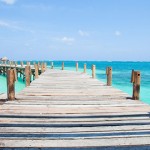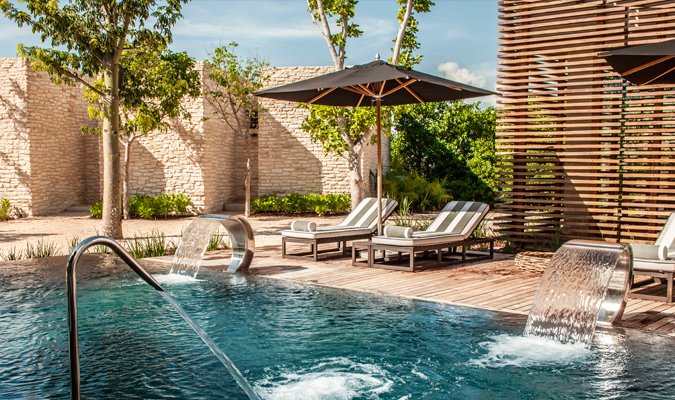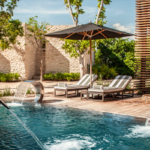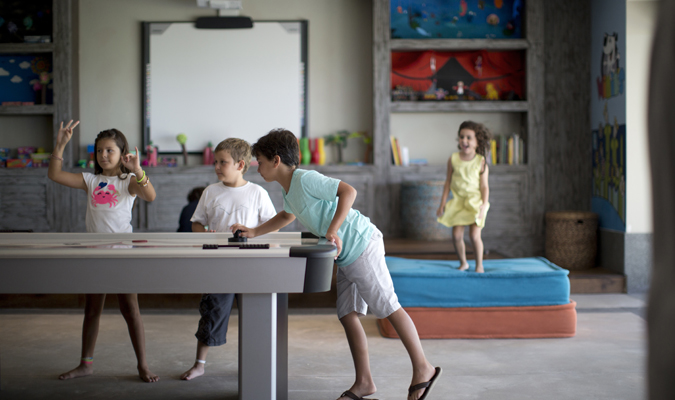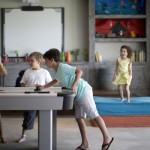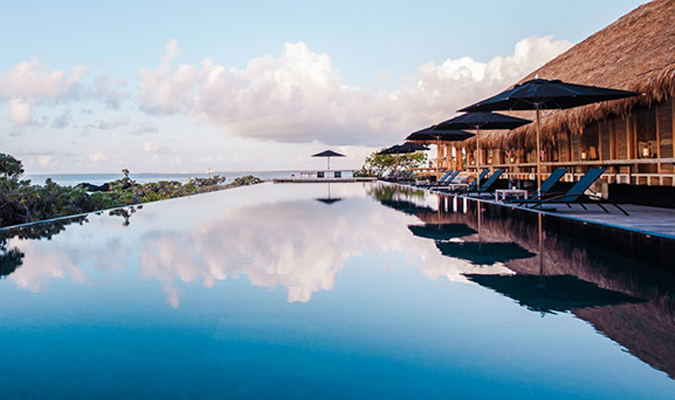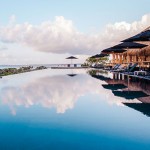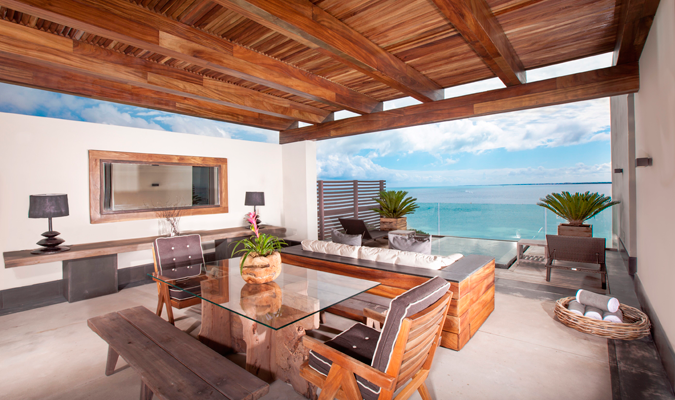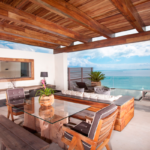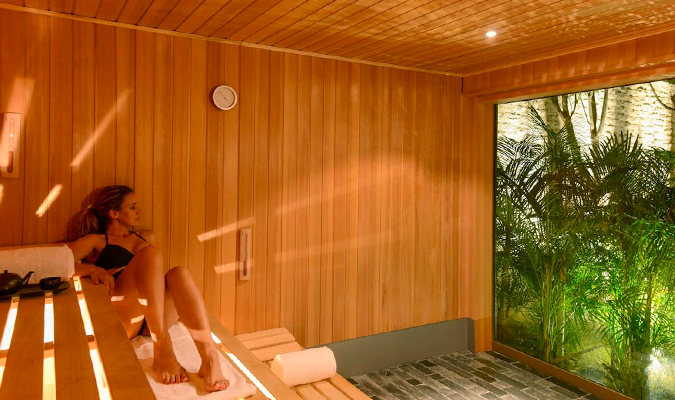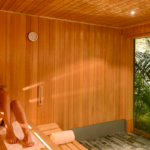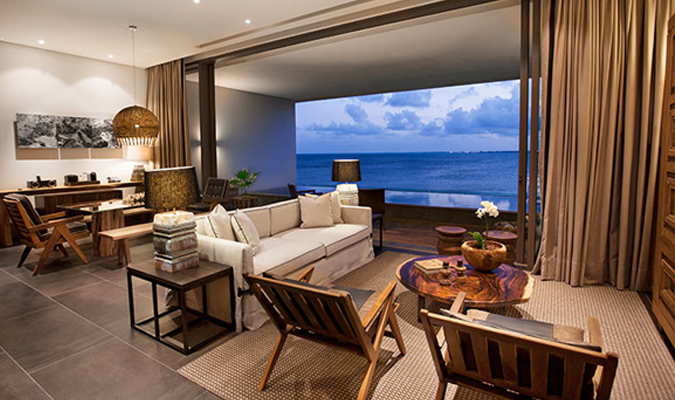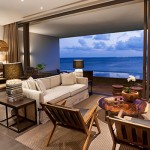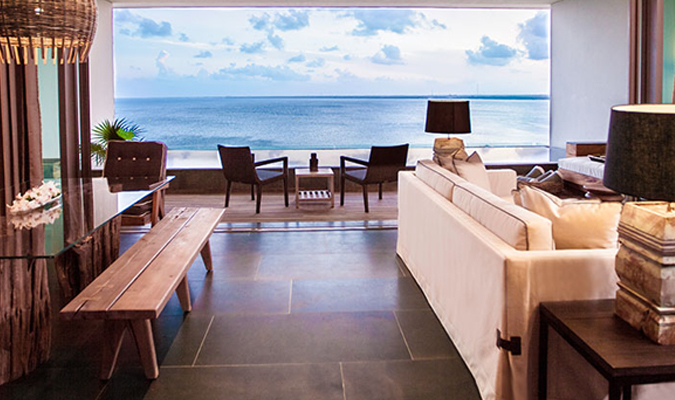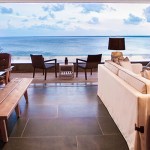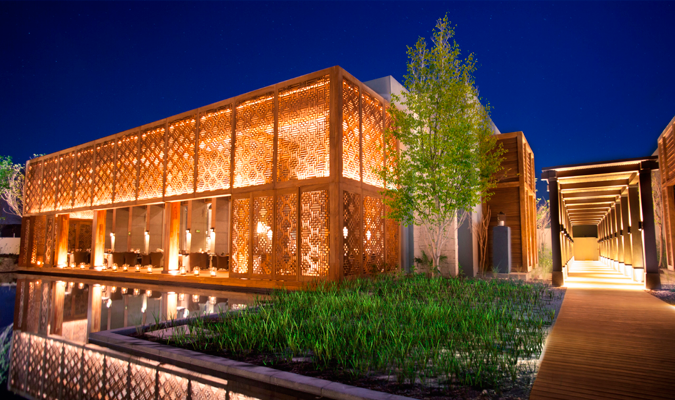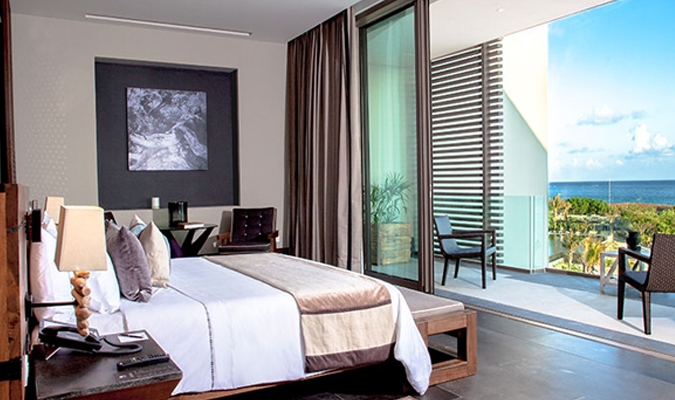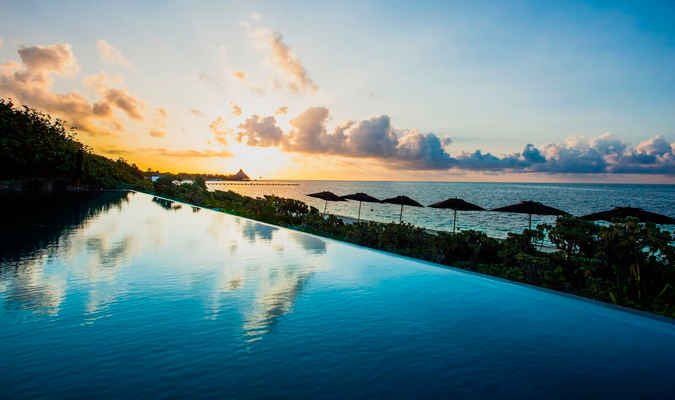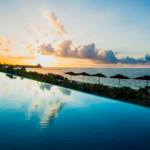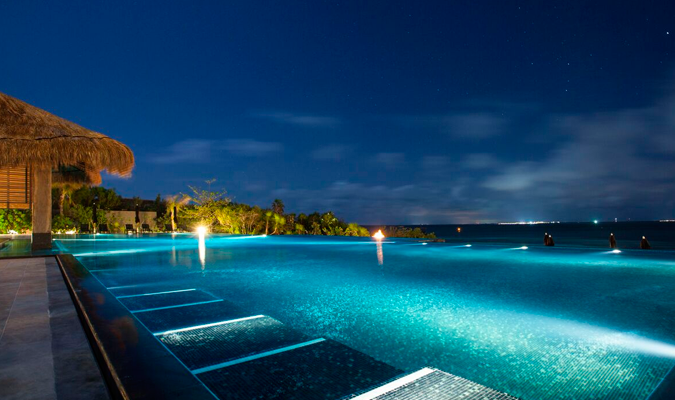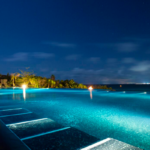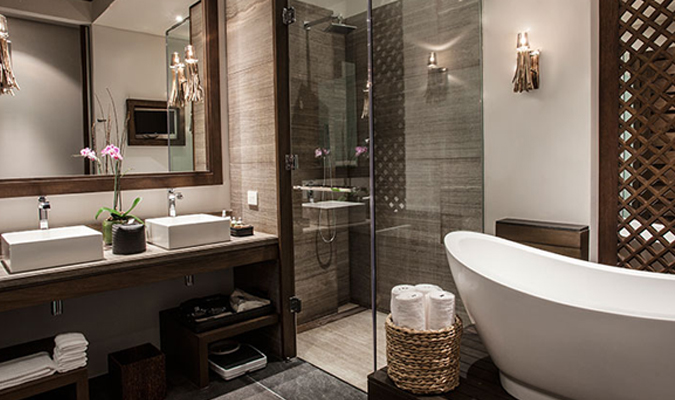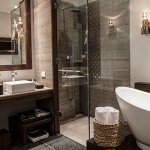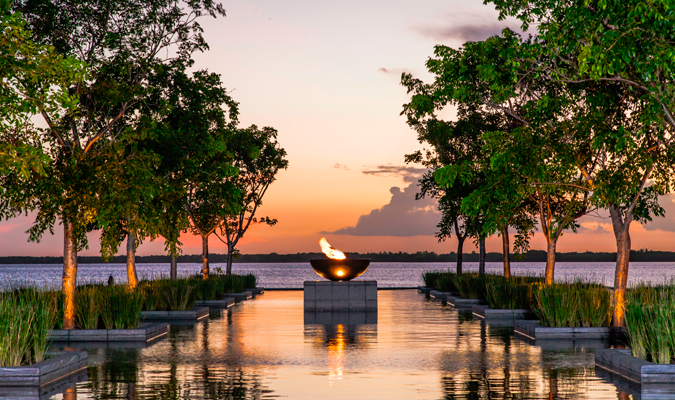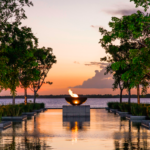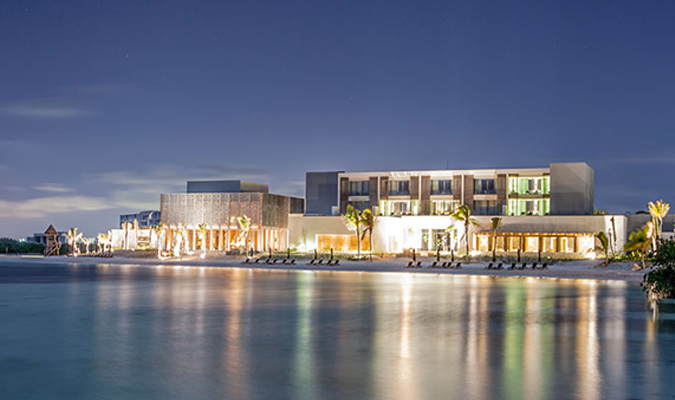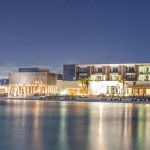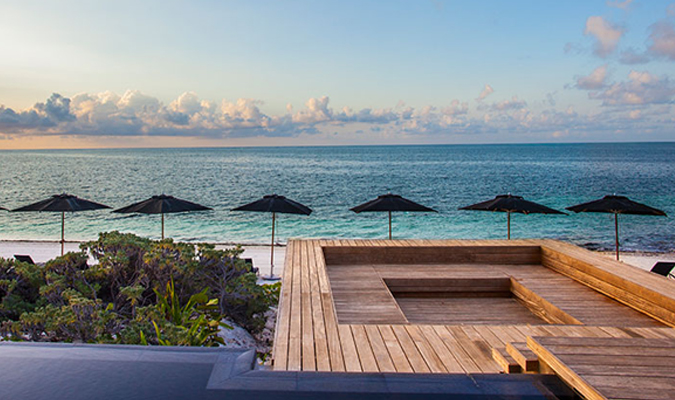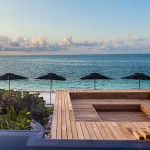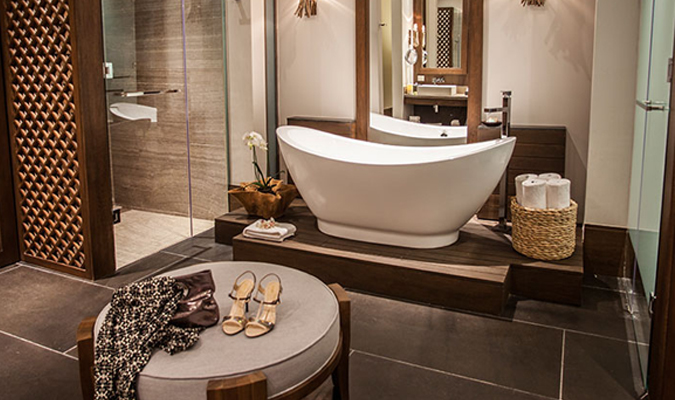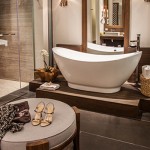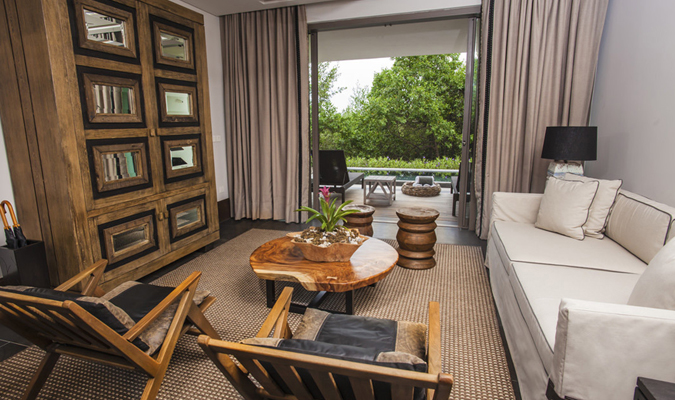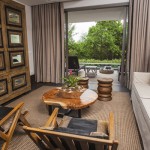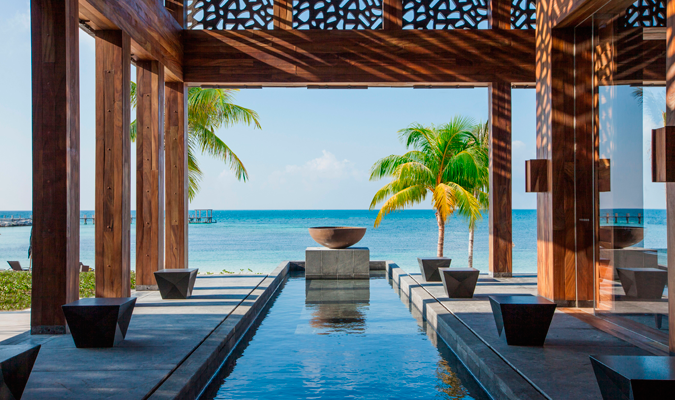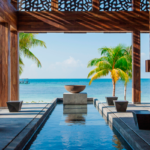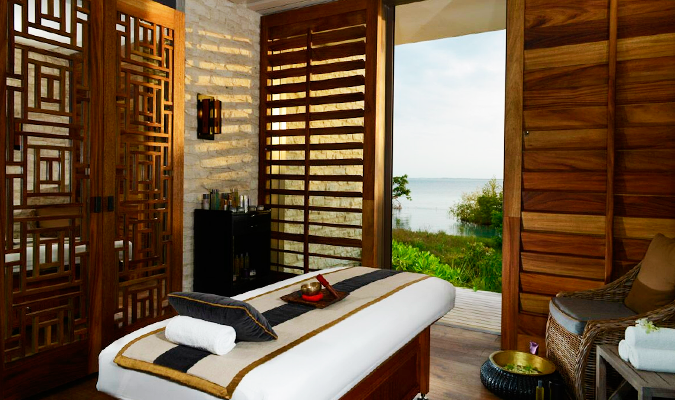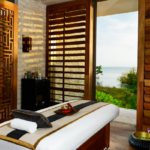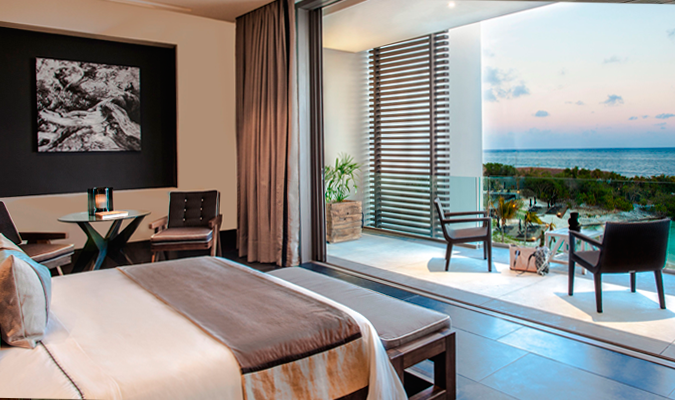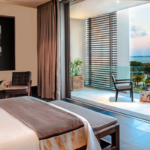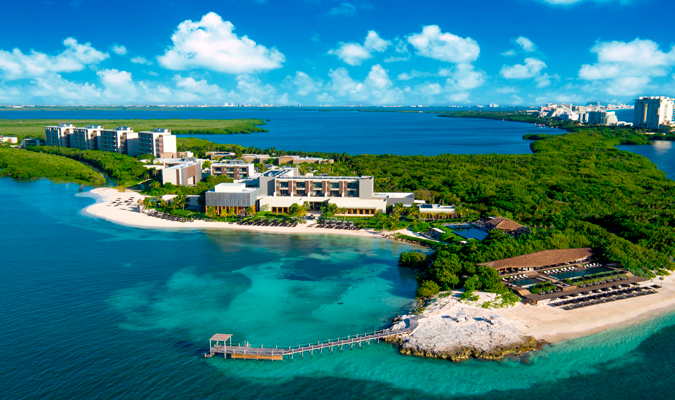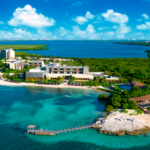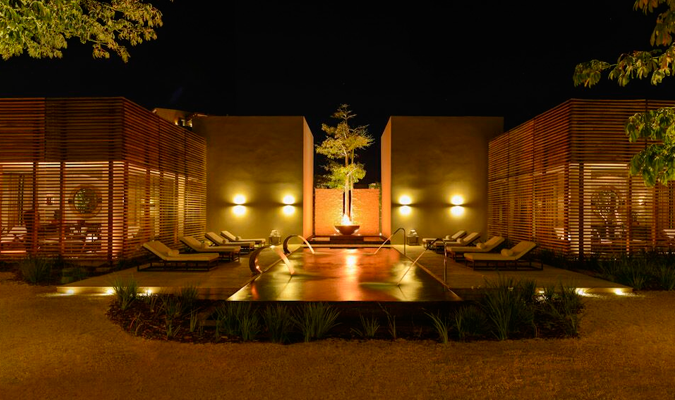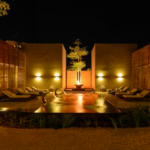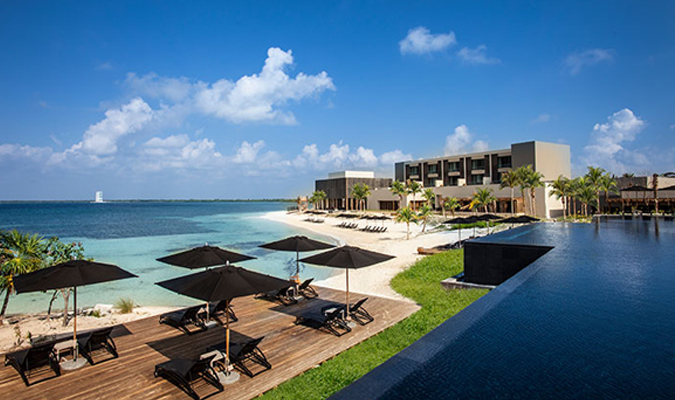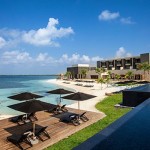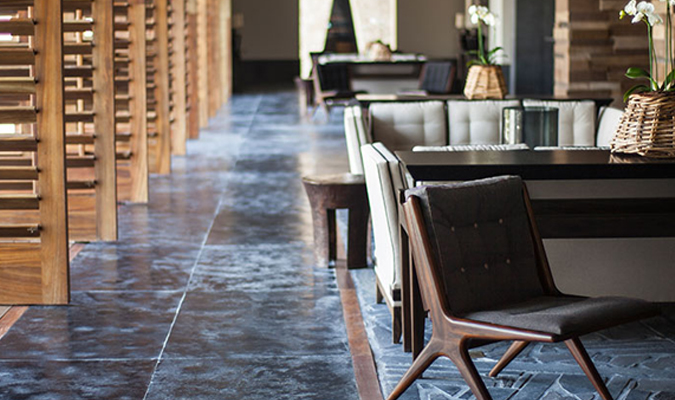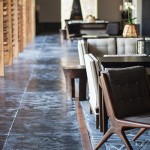 JM TIP
Head to La Punta restaurant for a delightful meal in a unique setting. Try the Habanero Chili infused margarita, for something extra special.

Restaurants
Spa
Private villas
Swimming pools
Tennis
Water activities
.

Every 3rd night is free
Booking window: Until Nov 30, 2018
Travel window: Apr 8 – Dec 19,2018
Terms and Conditions:
3 night minimum stay required.
Not combinable with other promotions.
Not applicable for extra person
All promotions are subject to change at anytime without previous notice; subject to availability; black out and other restrictions may apply.
Promo code must be included on reservation request/manifests.
Promotion subject to availability. Black out dates may apply.