OVERVIEW
AMENITIES
VIDEO
SPECIAL OFFER
HEALTH & SAFETY
Rosewood Mayakoba in the Riviera Maya is a luxurious natural retreat, service and quality focused.
Set upon 1,600 acres of lush jungle and a tranquil lagoon that reaches the white sands of Mexico's Caribbean, Rosewood Mayakoba is like a luxurious natural retreat. Thanks to the resort's focus on service and quality, here you will find everything you need for the perfect getaway.
The 129 suites and seven villas are spread out around the resort, offering a high level of privacy in each one. Even the most basic suites are ample, with lots of natural light. All have outdoor areas and private plunge pools and circular indoor bathtubs. Enjoy a dip, while sipping on the complimentary bottle of tequila you will receive upon arrival. The design boasts natural materials like stone, wood and wicker and hues such as beige, white and cream giving a clean, classic feel to the villas.
The spa offers free use of steam rooms and saunas, and complimentary exfoliation scrubs to get your skin shimmering and soft. Take the relaxation up a notch by indulging in one of the many treatments for the mind, body and spirit offered by their top-class therapists. The beach front infinity pool may also help you relax and forget about the outside world.
The resort's three restaurants offer a mixture of casual and fine dining, with glorious extra touches like a traditionally painted ice cream cart that circles the resort offering out free treats.
PHOTO GALLERY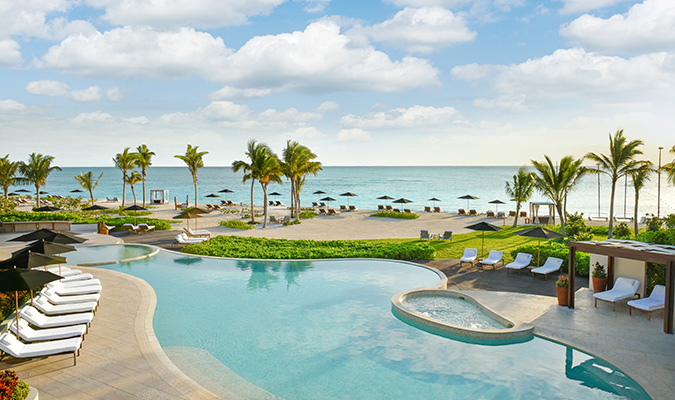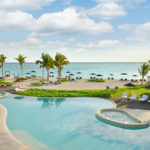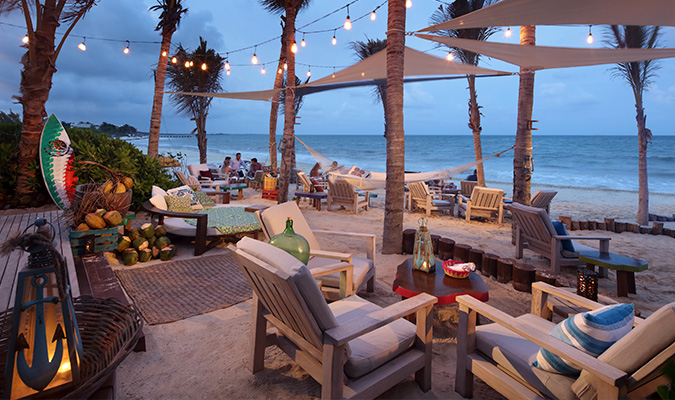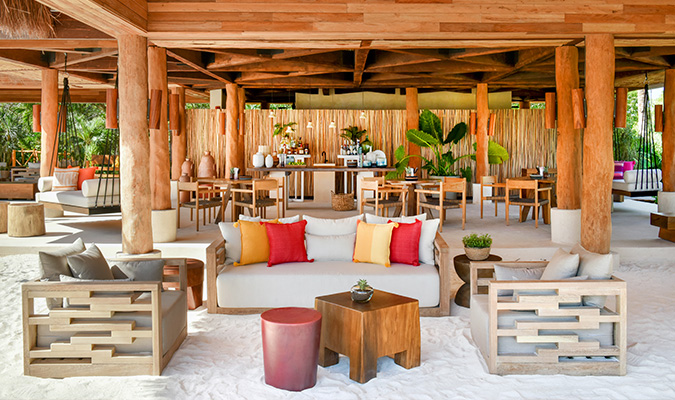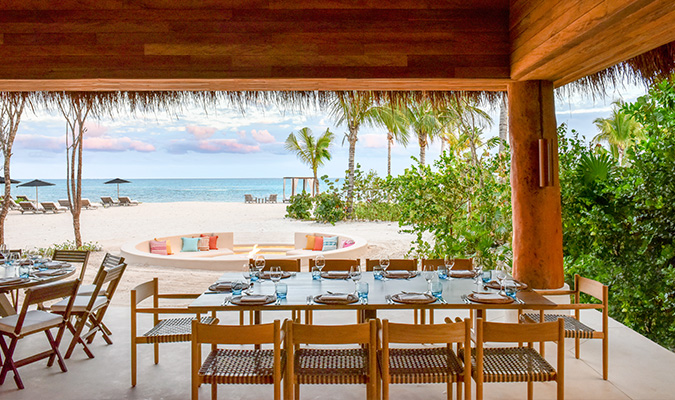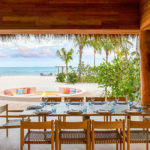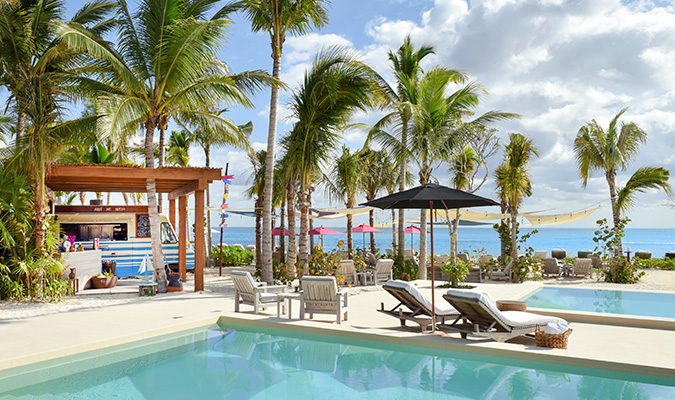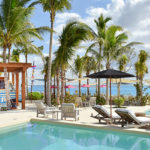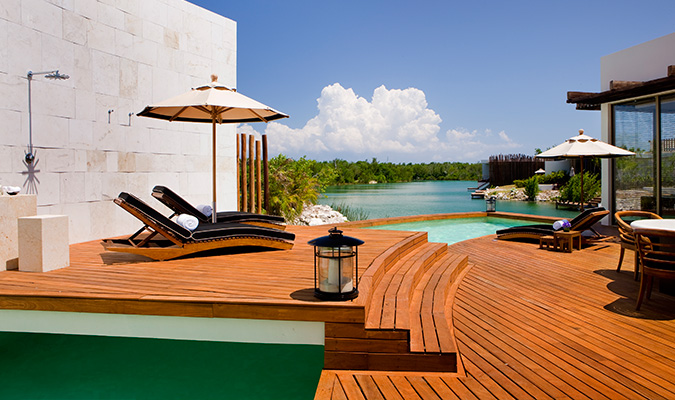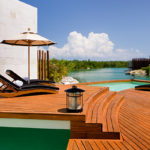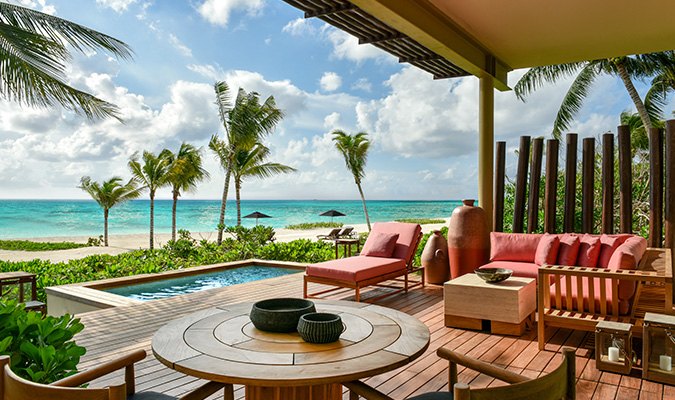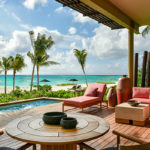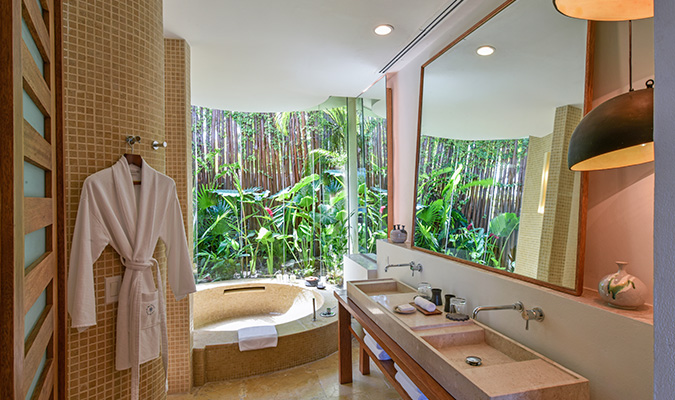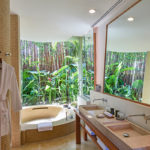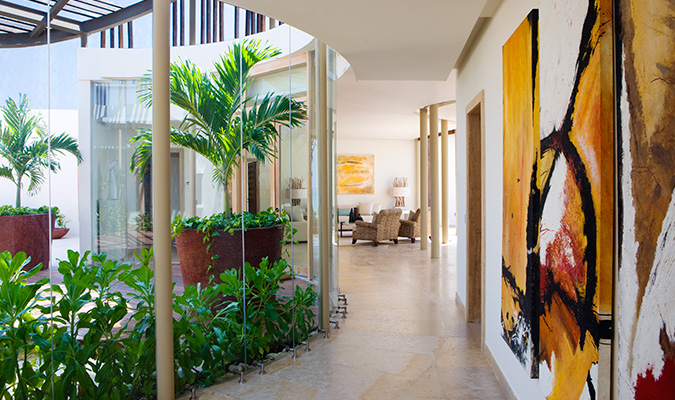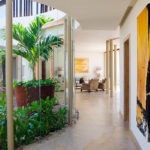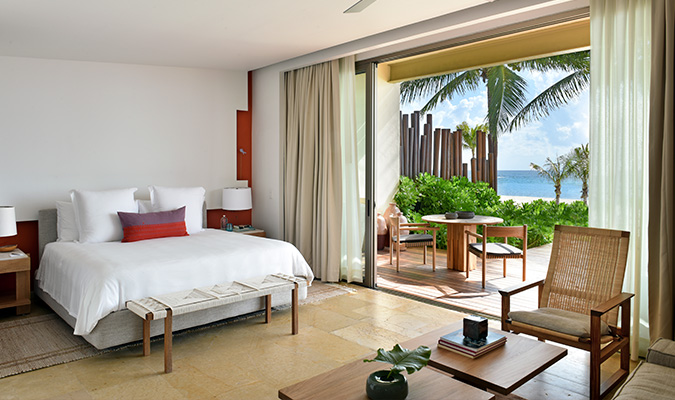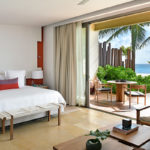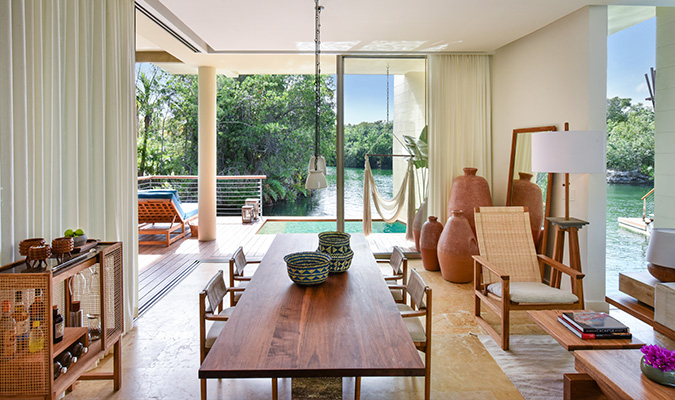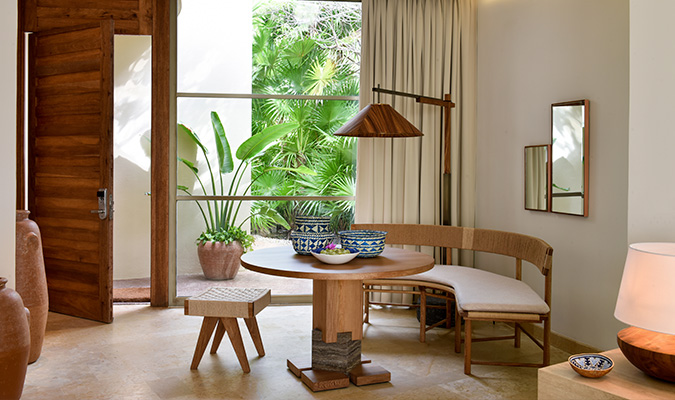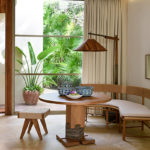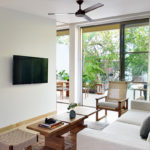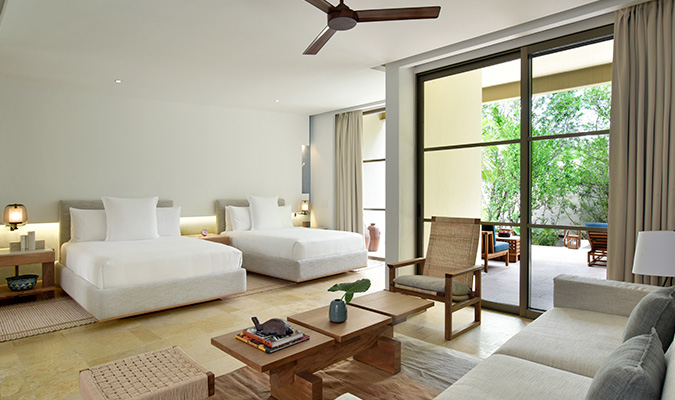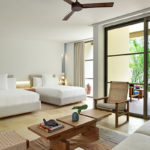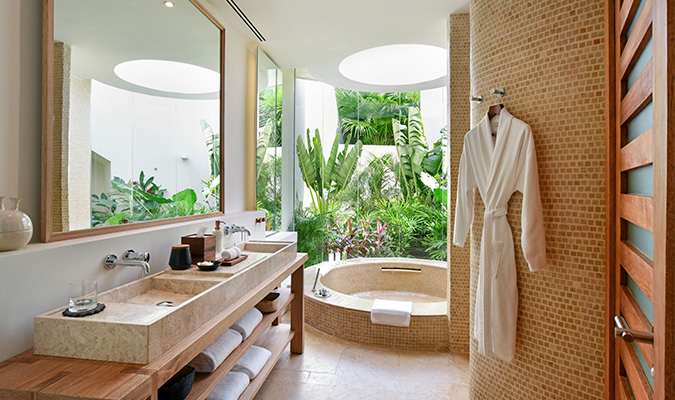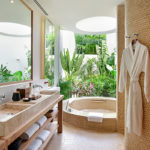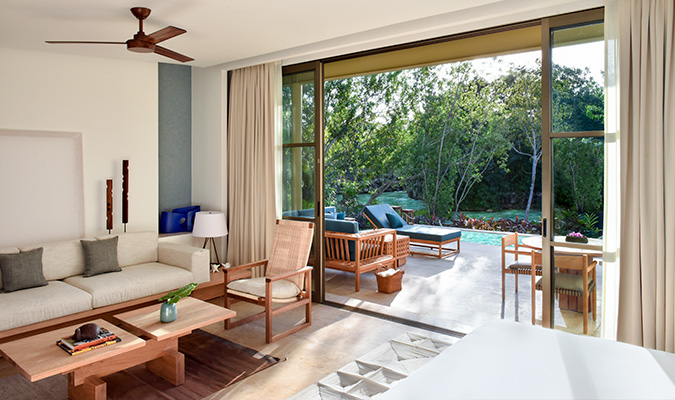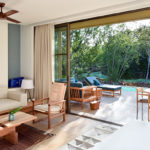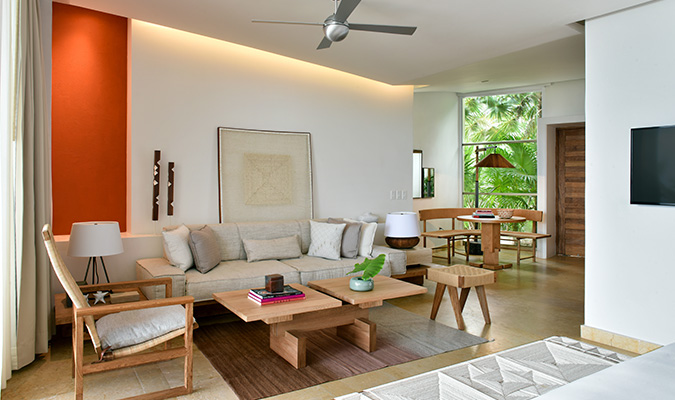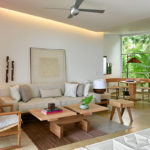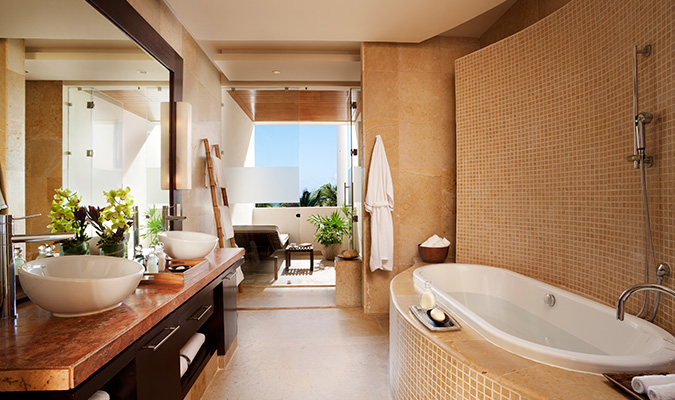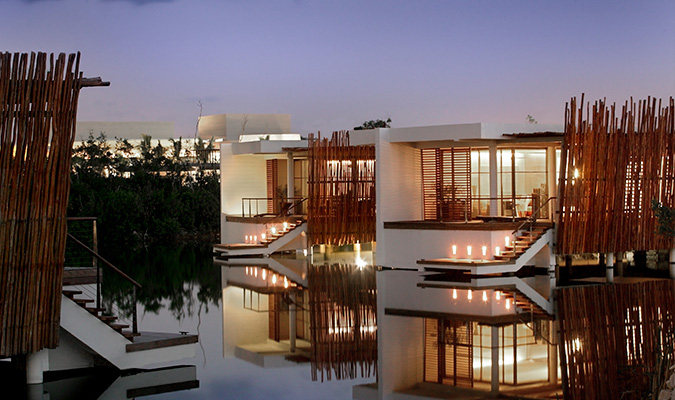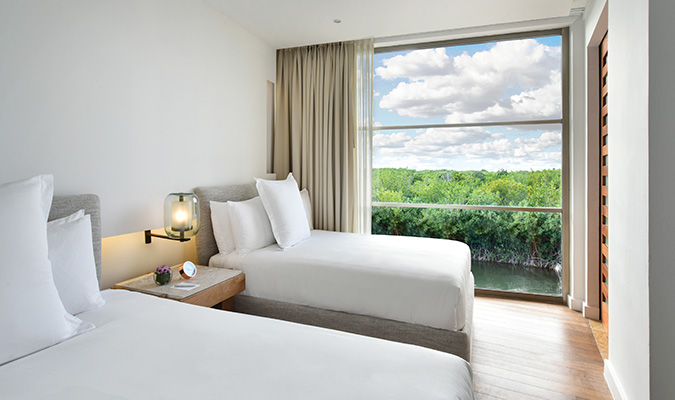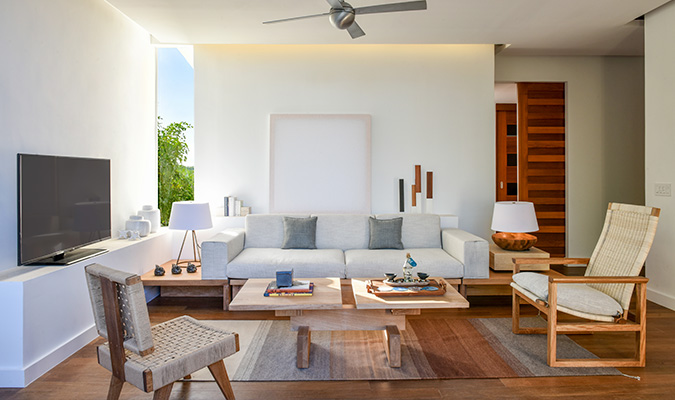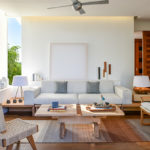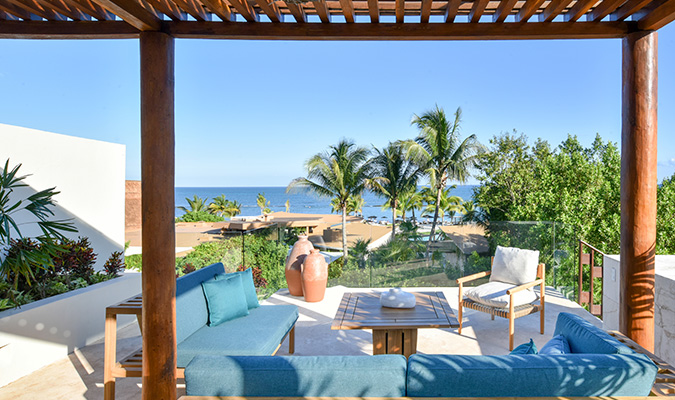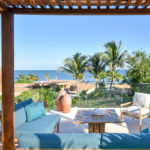 JM TIP
If golf is your thing, head to El Camaleon Golf Course the only course in Mexico to host a PGA tour.

Bathrobes
Children's club
Designer toiletries
Butler services
Fitness facilities
Golf course on site
Health club and spa
Welcome amenities
Private heated plunge pool and outdoor deck
Rosewood Mayakoba Special Offers– Family Time
Rejoice as a family while staying at the most celebrated hotel in the Riviera Maya. Enjoy the fifth night in courtesy, go on a family adventure with our search for alebrijes and other fun activities.
Fifth complimentary night with every four consecutive paid nights
Welcome amenity for children
Private Alebrije Scavenger Hunt
Complimentary meals for children
Access to the Rosewood Explorer's Club
Butler service
Fresh fruit replenished daily and bottled water
Travel Window: May 01, 2021 – September 30, 2021
Booking Window: April 01, 2021 – September 28, 2021
*5 nights requested.
* Promotion is subject to availability and it is not combinable with other promotions.
*All promotions are subject to change at any time without previous notice; subject to availability; blackout and other restrictions may apply.
COVID-19 UPDATE
We are pleased to announce that Rosewood Mayakoba reopened on June 8th and is accepting reservations. As always, the safety and wellbeing of the Resort's guest and associates remain the utmost priority and Rosewood Mayakoba will continue to operate following the guidelines set by Rosewood Hotels & Resorts' Commitment to Care global health and safety program to ensure the protection of all those who visit.
U.S./MEXICO BORDER UPDATE
According to the latest communication from the U.S. Department of Homeland Security, the U.S./Mexico border closure does not apply to air, freight rail, or sea travel between the United States and Mexico, it only applies to land borders (passenger rail, passenger ferry travel), and pleasure boat travel between the United States and Mexico. There is no quarantine required for travelers when coming into Mexico or returning to the United States. These restrictions are temporary in nature and shall remain in effect until further notice.
OPERATIONAL UPDATES FOR JUNE & JULY 2020
During the summer months, the following facilities and services will be available to our guests. As the global health situation continues to improve and as permissible by local authorities, we will update our website as additional facilities and services reopen.
Breakfast is served at Punta Bonita restaurant daily 7:00 a.m. to 10:30 a.m. and lunch from 11:30 a.m. to 5:00 p.m.
The Punta Bonita (family) and Aquí Me Quedo (adults-only) pool and beach areas are open daily 8:00 a.m. to 5:00 p.m.
Lunch is available daily at Aquí Me Quedo's La Cantina 12:00 p.m. to 5:00 p.m.
Aquí Me Quedo's Al Fresco dinner is offered nightly from 6:00 p.m. to 9:00 p.m.
Agave Azul restaurant is open for dinner Wednesday, Saturday and Sunday
Thursday nights, Punta Bonita will offer a Beach Grill Out for dinner under the stars
Suite Service (no-contact delivery) is available 24-hours a day
The Chef's Dinner at La Ceiba Garden & Kitchen, is available for private parties of at least 10 guests travelling together
Romantic dinner, private beach dinner and other intimate gatherings are available upon request via our Celebrations department for parties travelling together
All other food & beverage outlets and culinary experiences are temporarily closed
Private Cooking classes are available, upon request
Private Ecotours are available, upon request
Our fitness center continues to operate 8:00 a.m. to 6:00 p.m.
Sense spa is open for treatments; hydrotherapy areas are available for individual guests or groups/families travelling together, via a reserved time slot
Private fitness classes are available upon request
Rosewood Explorers is open daily 9:00 a.m. to 5:00 p.m.
Babysitting services will be available with a 24-hour advanced notice
The boutique will be open daily 10:00 a.m. to 6:00 p.m.
Mayakoba activities: El Camaleón championship golf course, tennis facilities and Mayakoba activities center including the VanDutch yatch for private chargers are available
For immediate questions, please call the Rosewood Mayakoba reservations department at (toll free from U.S. or Canada) +1 (877) 737-7538 or +52 (984) 875-8000.
Please click here for the latest updates from Rosewood Hotels & Resorts regarding booking & cancellation policies.
Thank you for your patience and understanding during this unprecedented time. We look forward to welcoming you to Riviera Maya very soon.