UPDATE Nov 2015: CLOSED. SUE 45 IS NO LONGER IN OPERATION.
---
Hotel Busué and one of Mexico's renowned chefs, Arturo Fernandez, have joined together to bring a world-class dining experience to Mexico City's Polanco neighborhood.
Just a few steps from Parque Lincoln located on the top floor of the new boutique Hotel Busué is Sue 45, formerly Restaurant Cornelia. With its urban concept and sleek design, it is near impossible to realize that the space is actually a vintage casona.  With the ambiance set, the service shines through which in a word is impeccable. The entire wait staff is very attentive and knowledgeable about the menu which serves quite convenient as the options between appetizers, salads, and main courses feature so many beautifully-sounding creations that it is hard to choose from the list!  Once the choices have been made and selection artfully served, the food becomes more than a just a meal and manifests into a culinary experience through every bite. Chef Arturo Fernandez successfully created a "contemporary Mexican"  menu – a urban interpretation of classic Mexican dishes with flavors and ingredients based on seasonal produce. The restaurant raves, "The interpretations of this kitchen comes from the creation and man of Chef Arturo Fernández, who, through his discipline, passion for cuisine, and implementation of values such as respect and the importance of product; presents a menu with accents of his avant-guard technique and ability to emphasize the flavors of every component in the dish."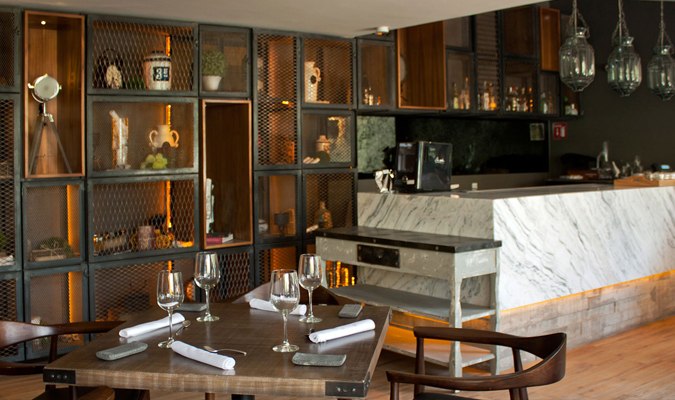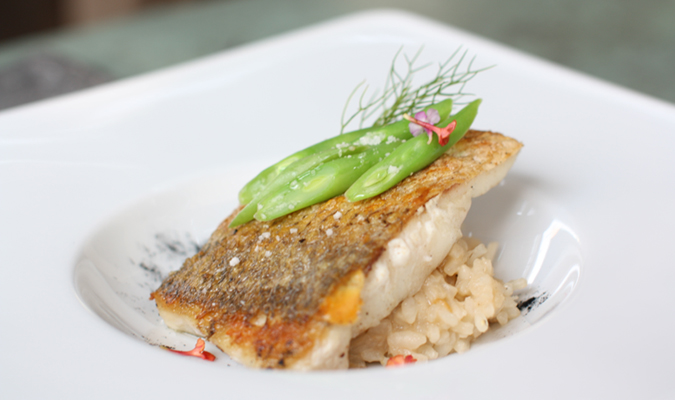 Journey Mexico's Marketing Department recently had the opportunity to sample Chef Fernandez's work. Welcomed graciously and genuinely by Emilio, he helped choose the perfect wine from their exclusive selection to accompany the well-rounded tasting menu which included Pérgola de Maiz, Pulpo al Pastor, and Ensalada de Palmitos– and that was just appetizers!  At the end of the night, the team agreed that it was an amazing culinary experience; and that they are constantly reminded of Mexico's richness!
Sue 45 and the Hotel  Busué are located at Eugenio Sue #45 in Polanco.
More blog posts on restaurants in Mexico City: