La Guelaguetza: A Unique Vacation Experience in Oaxaca, Mexico
Visitors to Oaxaca, Mexico, can enjoy a wide variety of cultural events in this beautiful state located on Mexico's southwestern coast. Oaxaca's population remains nearly 50 percent indigenous. This is a strong contrast to the rest of Mexico, where indigenous peoples make up only 20 percent of the overall population. The state's many indigenous peoples and cultures, which have been numbered at 16 different groups, are a draw for tourists who want to learn about the cultural customs of the area.Every July, visitors have the opportunity to experience La Guelaguetza, an important cultural festival celebrating the value of giving. Also known as Los Lunes del Cerro, or Mondays on The Hill, this event has become an important tourist attraction but also retains deep cultural significance for the many indigenous peoples who participate in it. The festival is held on the two Mondays following July 16. The current La Guelaguetza celebration dates back to 1932 but has roots in pre-Columbian cultural rituals.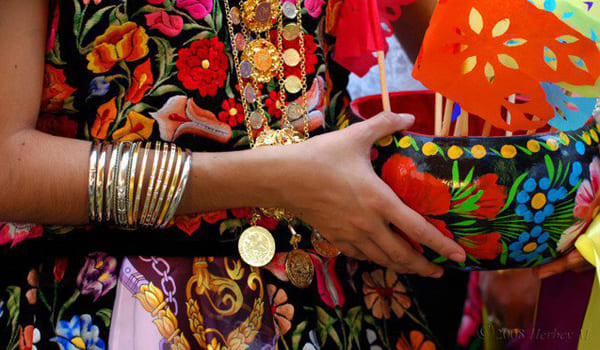 The Sites and Sounds of La Guelaguetza
One of the primary attractions of La Guelaguetza is the presentation of traditional indigenous dances, bands and parades. Indigenous peoples are often separated into gender-specific groups who perform important customs and rituals from their cultures. Many of the individuals participating in La Guelaguetza use trajes, or costumes. The Zapotec and Mixtec groups are the largest at the festival but many smaller indigenous groups also participate.
In the weeks leading up to La Guelaguetza, an individual is elected to represent Centeotl, the Aztec deity of maize. The festival is generally opened by a parade of delegations. Art displays, children's bands and storytellers who relate indigenous folk tales are a key component of the celebration. Walking bands and native foods are also highlights of the festival.
Many La Guelaguetza events are held at an amphitheater built into Cerro del Fortín, the hill overlooking Oaxaca city. The festival has become increasingly popular since Oaxaca City was named a UNESCO World Heritage site in the 1970s and a highway was constructed to offer access to this historic city.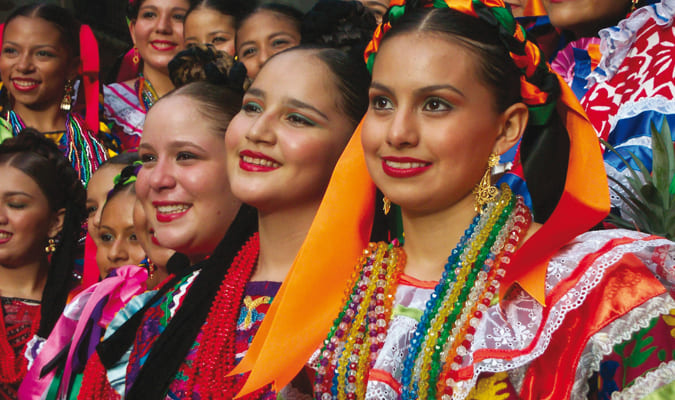 Embracing Local Cultural Values as A Tourist
In Zapotec, a native tongue of the area, the word guelaguetza means gift or present. As understood by indigenous peoples of the area, the word refers specifically to a generous gift or present that is always reciprocated by the receiver. The offering of dance, music and other rituals forms an important part of the giving process at the center of La Guelaguetza.
Tourists who wish to visit Oaxaca, Mexico, during La Guelaguetza are welcomed with open arms. The many indigenous groups of the area are proud to share their cultures and customs with individuals from around the world. During La Guelaguetza, indigenous peoples from Oaxaca and travelers can participate in a cultural exchange that is at the heart of the festival's spirit of giving.
Ready to Visit Oaxaca During La Guelaguetza?
Travelers who want to get the most out of their La Guelaguetza experience should be sure to visit the city's Historic Center and attend recitings of classic indigenous folk tales. Our Magic of Oaxaca itinerary or Oaxaca Family Adventure can perfectly blend the Guelagezta celebration and other important experiences and sites in Oaxaca, including the idyllic beaches of Huatulco or  Puerto Escondido.
To start planning you trip to Oaxaca, browse our sample Oaxaca itineraries or through our portfolio of Oaxaca Hotels for an unforgettable experience tailored to your travel needs.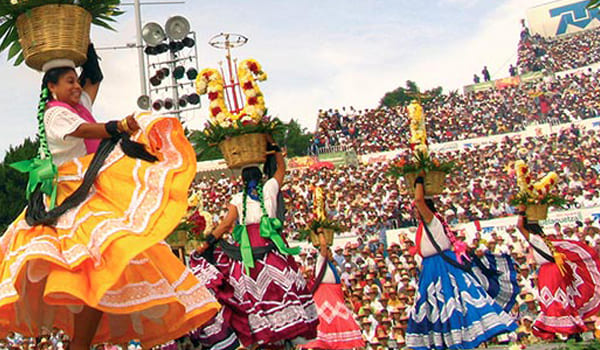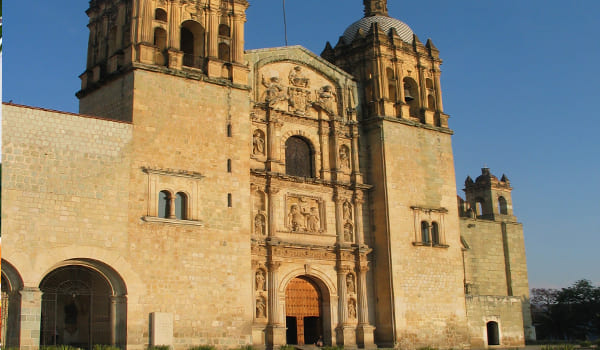 Dates for Guelaguetza
2016: Monday, July 30 and Monday, August 1.
2015: Monday, July 20 and Monday, July 27.
2014: Monday, July 21 and Monday, July 29.
2013: Monday, July 22 and Monday, July 29, 81st edition