OVERVIEW
ITINERARY DETAIL
DATES AND PRICES
Take the family on a journey through Oaxaca, spending a few days immersing into the colorful culture before heading to the beach.
This nine day trip is designed to immerse you and your family in the rich traditions and cultures that make up the vibrant state of Oaxaca. The group will visit some of the  most beautiful and important cultural spaces of the country and be invited into homes of various artisans to witness how they continue the traditions of making native crafts; your family will interact with local Mexican families and meet people who will forever leave an impression in your lives.
PHOTO GALLERY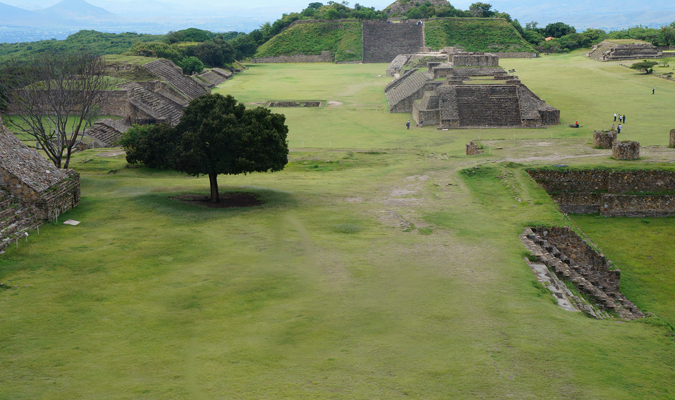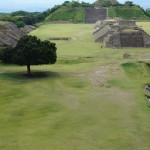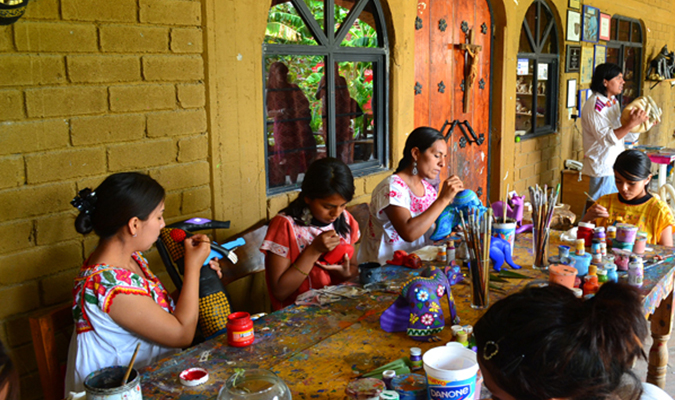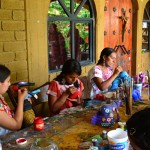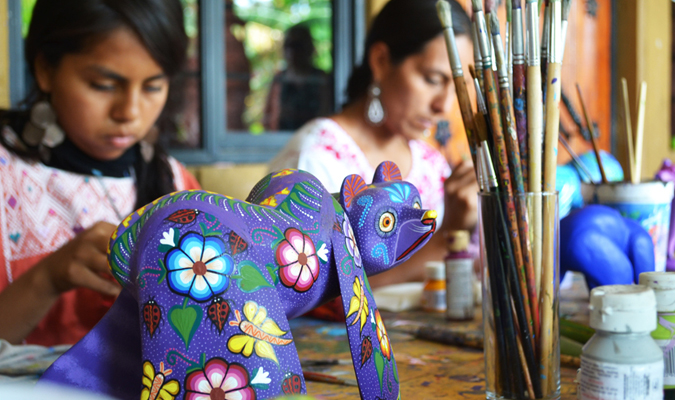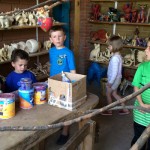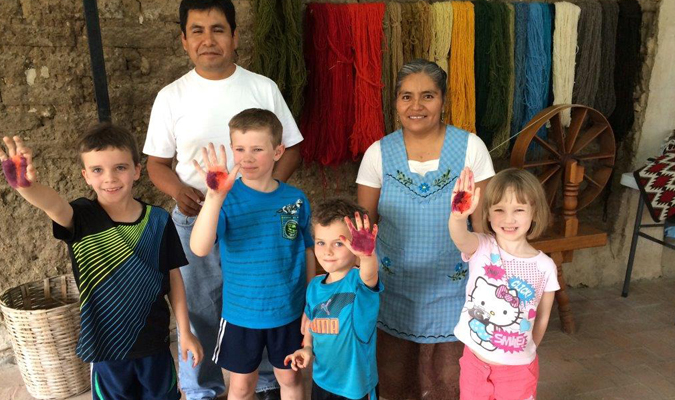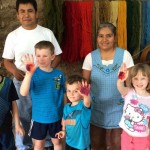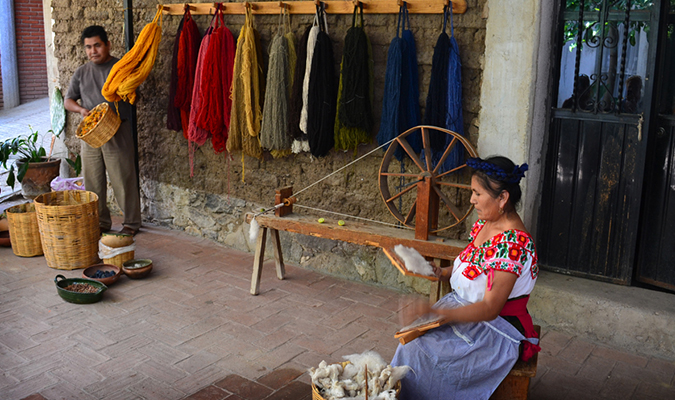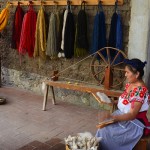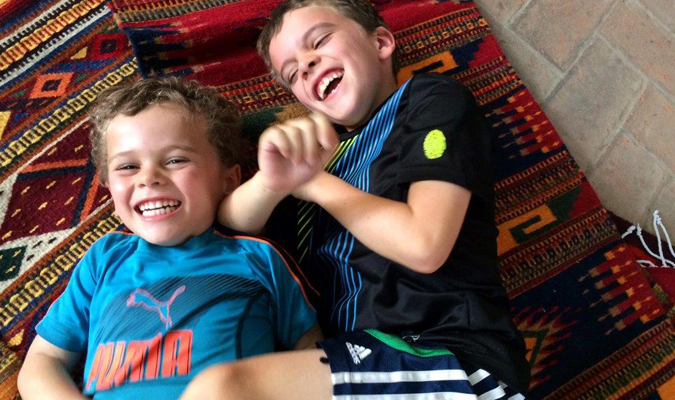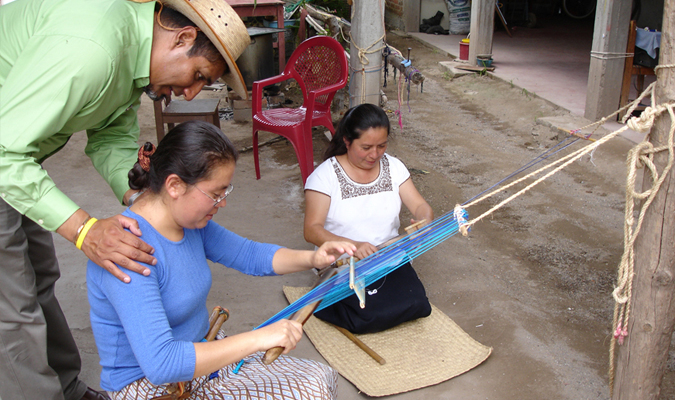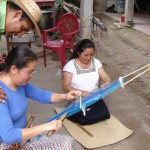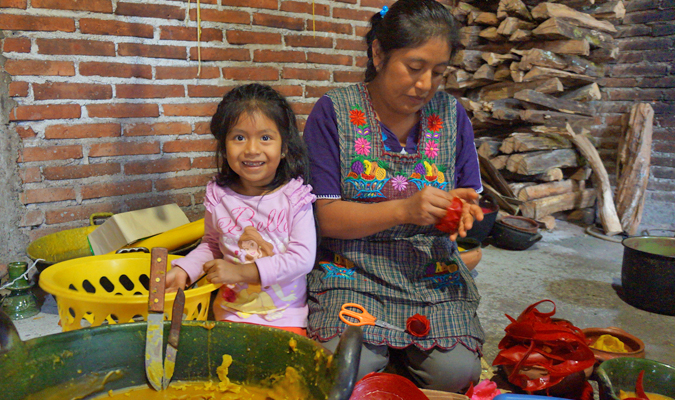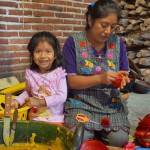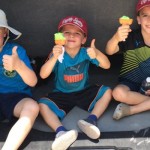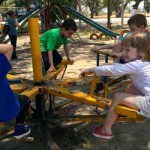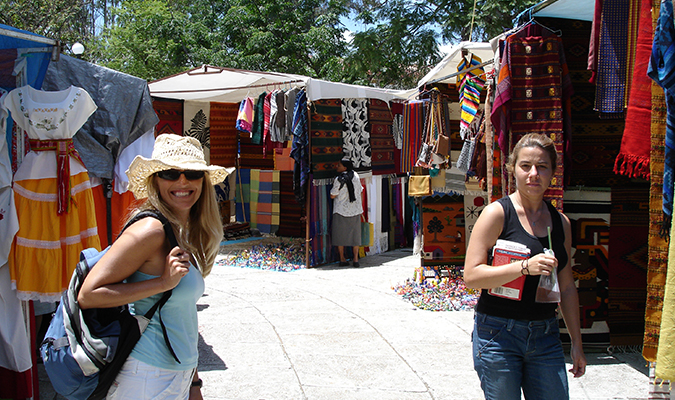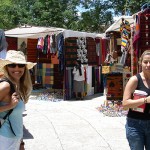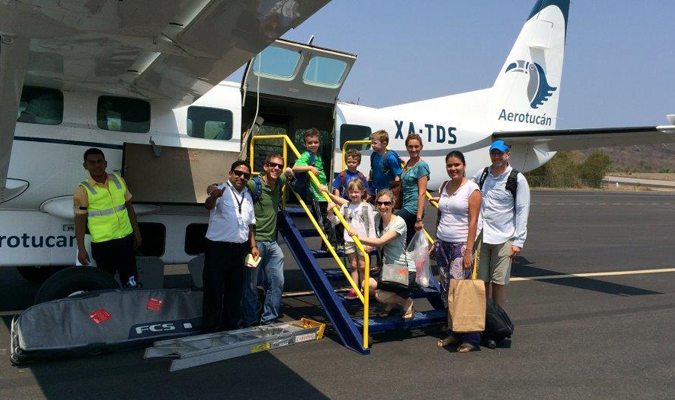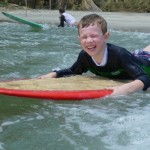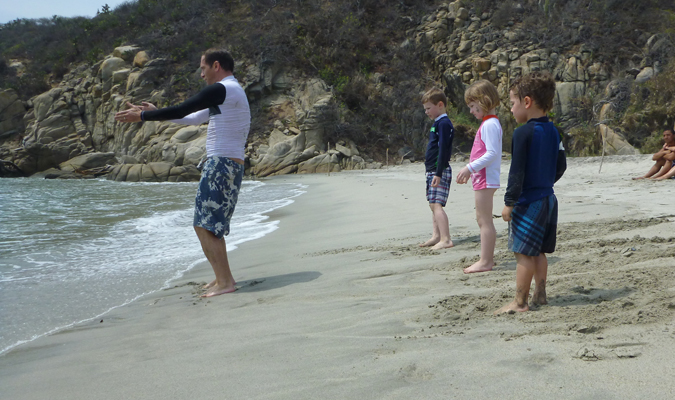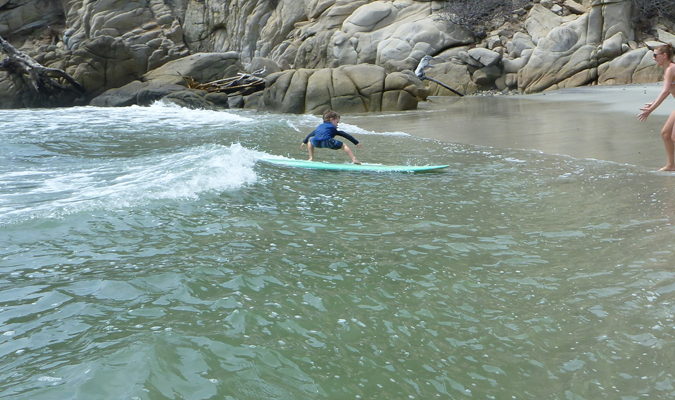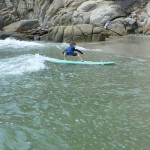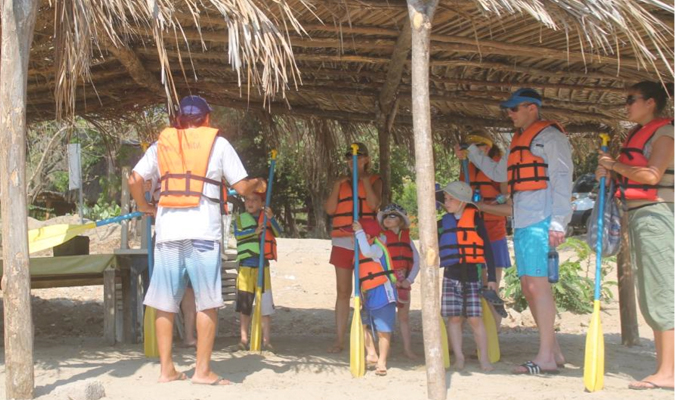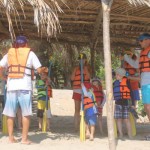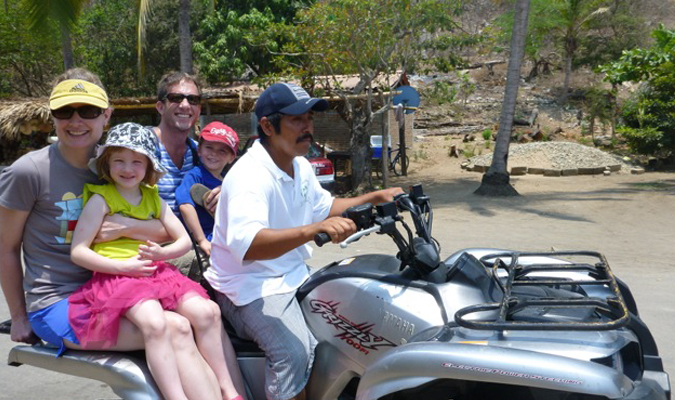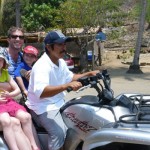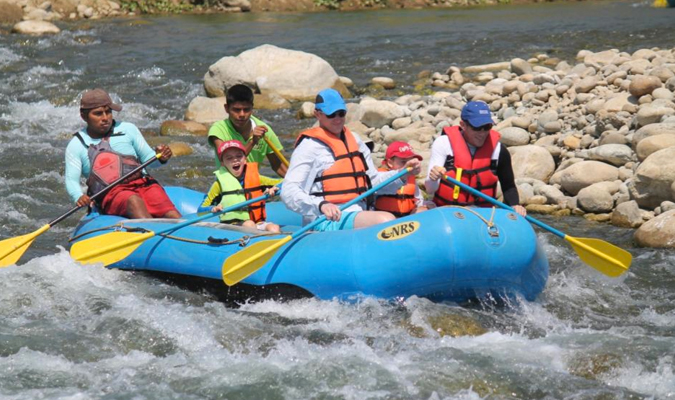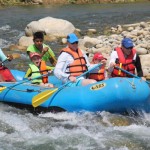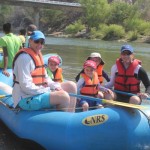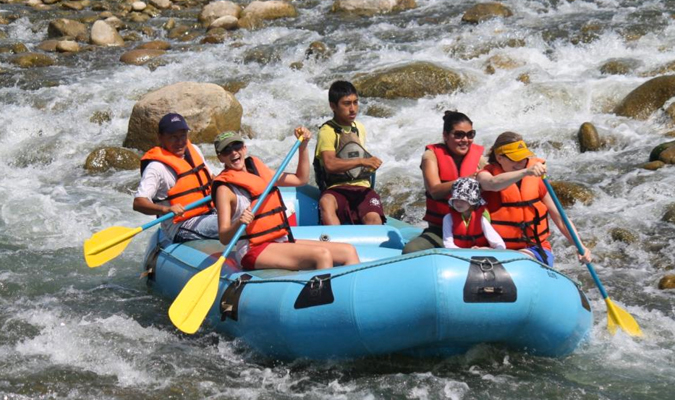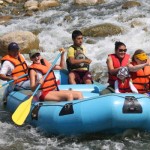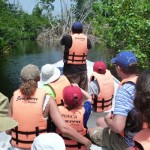 HIGHLIGHTS
Teotitlan del Valle – Visit the hub for the world-famous, traditional, woven, wool blankets and rugs of the state of Oaxaca
San Bartolo de Coyotepec – Visit the indigenous weaving villages and pottery and ceramic centers in these small, charming towns
San Martin Tilcajete – Step into the town of alebrijes, visiting workshops of these vibrant, whimsical figures
Oaxaca City –  Immerse yourself in the fascinating mixture of Colonial Spanish influence and indigenous cultures found in Oaxaca
Monte Alban – Discover  pre-Columbian ruins
Tule Tree and Hierve del Agua – Be amazed by these natural attractions found in Oaxaca
Huatulco – Visit the pristine bays of this Pacific Coast destination
Mazunte – Visit local sea turtle nesting and protection site at the National Mexican Turtle Center

Day 1: Arrival to Oaxaca
Today you will be picked up from the airport by your charming Oaxacan guide and quickly head out into the bustling street of the outskirts of town. Depending on arrival times, we will go straight for check in to the lovely hotel, Casa Oaxaca our home for 4 nights.
Following check-in, the family with venture out into the surrounding communities of San Bartolo Coyotepec (black pottery) as well as the Alebrije communities (wood carving) to meet with local artists and learn how they make their crafts. In both workshops, families have a hands-on opportunity to create these special works of art themselves, offering a truly authentic experience in age-old traditions and artistry. In San Bartolo kids will love squishing the wet clay between their fingers and attempting to mold masterpieces; and in San Martin Tilcajetete the family can pick from a variety of different animal figurines and paint their own wood carving.
Lunch takes place at a rural yet exquisite roadside eatery that serves fresh handmade blue and white tortillas that are combined with native ingredients such as squash blossom, corn truffle, wild mushrooms, avocado and fresh herbs. The quesadillas are always a hit with the youngins' and the "exotic" types of flavored waters will excite them.There is a small playground next to the tables incase there is some extra energy to burn off.
Day 2: Hierve el Agua, Teotitlan & Tule Tree
Depart early from the hotel for a full day of touring (6‐8 hrs) that includes visits to Hierve El Agua, Teotitlan and Tule. Be sure to pack everybody's bathing suit because today's experience begins with a refreshing dip at the natural salt water springs of Hierve El Agua. About 2 hours  outside  of  the  City  of  Oaxaca,  the  spring's  cliff  side  location  is  breathtaking  as  are  the formations  of its "stone waterfalls"  that were created as a result of the combination  of salt water with limestone over centuries. Afterward our swim, we enjoy a lime ice cream and then head back down the mountain to the weaving village of Teotitlan del Valle.  Here, we enter though large wooden doors that peak the curiosity of all ages in order to visit a family workshop where we are welcomed with a traditional blessing on the family's Zapotec‐Catholic  altar. At the family's home we will witness the process of this time‐honored weaving method including a demonstration of how they make the dyes naturally with bugs and vegetables and fruits! Around lunch time, our gracious hosts will serve us a delicious  meal of corn tamales,  savory envelopes  of corn dough stuffed with local meats, beans and cheeses  and wrapped  in the leaves of the locally grown banana trees. Final visit to The Tule Tree a  2,000  year  old  Montezuma  cypress  tree  that is  an  impressive  feat  of  nature  with  its  existence chronicled  by both the Aztecs and the Spaniards  when they come to the region of Oaxaca.
Day 3: Monte Alban
Monte Albán was declared a UNESCO World Hertigae Site in 1987 and is known for its unique dimensions which exhibit the basic chronology and artistic style of the region.The archaeological site represents a civilization of knowledge, traditions and artistic expressions. The sheer size and grandeur of this site will make it a favorite for all ages, climbing to the top of pyramids and descending down ancient temples.
After our visit, we will head to the local restaurant Itanoní, a restaurant that pays tribute to the sacred corn plant through its thoughtful and special recipes—all based on the local Maize crops. In the afternoon, enjoy some down time relaxing at the hotel. Take a dip in the pool or enjoy a cocktail prior to an evening out exploring on your own the vibrant main plaza, Zócolo of Oaxaca City. See the many vendors, listen to local musicians and enjoy people watching at the heart of what gives this city such an authentic Mexican "pueblo" feel.
Day 4: Market Tour
Today we visit  the sprawling central market of Oaxaca, known as the Mercado de Abastos.  Covering several city blocks, this market is a series of stands and stores that sell everything from purple tomatoes and live animals to clothing and appliances.  Families will be immediately captivated by the sights, sounds, and smells of the bustling market. Stop at one of the many vendors where you  have the option to purchase a rich and soothing Mexican hot chocolate and churros. The vendors selling dried edible grasshoppers is always a favorite for the kids, also rummaging through all the baskets of bracelets, playing with folkloric kids toys, and shaking the maracas.
Day 5: Huatulco
Today we transfer back to the airport for our departure flight to Huatulco. We board our 13 passenger plane and take off over the expansive valley towards the coast. Young and old, the family will be awed with the view out the window as the agricultural fields and flatlands give way to forested mountain peaks, criss-crossed with small dirt roads that connect the remote settlements between Oaxaca City and the coast.  As we rise up and over our last mountain range, the coast comes into view and our descent from 5,000 ft to sea level is almost complete.  We arrive to the airport of Huatulco, a picturesque palapa structure with one runway and one luggage band.  Welcome to the coast!
Our drive to Villa Escondido takes us along the immaculately paved highway until we arrive at the shores edge to find our retreat..  Our home for the next few nights is hidden from the pulsing tourist resorts, hidden from the busy town center. One of the highlights of the villa is the incredible staff who are great with children. From impromptu painting classes to perfect margaritas, they knew the details that please all ages. The beach in front of the villa is a desolate stretch of soft sand and large rock formations that back onto a lush lagoon and river mouth around the corner. Beach time includes exotic birding, shell collecting, body and surf boarding, lagoon wading, rock gathering and all around peaceful quiet strolls.
Day 6: Surf Lessons and Fishing Village Exploration
This morning we will enjoy a delicious breakfast at our villa and then mid-morning we all will jump in our 4x4s to go wave hunting.  In search of the perfect training wave, we will measure the swell and land on one of the many local beaches to set up for surf lessons all around.  Our expert instructor has experience with all ages, from 4yrs to 80yrs old!
After a few hours of surfing, we will take our hearty appetites to the indigenous Chontal village of Barra de la Cruz where we can pick lunch from the fresh catch brought in daily. With our bellies full, we can spend a few more hours on the beach, practicing our new surf skills or resting in the sun. Suggested evening swim and cocktails by the pool at our villa before our yummy dinner prepared by the villa's chef (additional cost).
Day 7: White Water Rafting
Today after breakfast we head to our launch site for our river rafting expedition down the Rio Copalita.    This river counts with class II , III and IV rapids, something for every level of waterman. After our safety briefing, we don our life jackets, gather our paddles, and push out into the river. Border by lush jungles on either side, we spend the day bird watching between rapids and end up on the beach at Playa Bocana where our support vehicle awaits to take us home for an evening swim and cocktails by the pool before dinner (additional).
Day 8: Sea Turtles and Crocodiles
Today our travels take us up the coast to the Sea Turtle Conservation Center and Crocodile Lagoon in Mazunte, Oaxaca.  The journey includes 4×4 "taxis" which shuttle the family from place to place. We will visit with some of the coast's most amazing animals and learn about the conservation programs in effect to keep them safe from extinction.  After a fabulous day of exploring the mangroves and learning about wildlife, we head back to our villa for an early evening swim; dinner at your leisure.
Day 9: Departure Day
Today we say good bye to our coastal paradise and catch flights home Today we say good bye to our coastal paradise and catch flights home

Dates
Our trips are fully customized, allowing us to build your itinerary for any time of the year.
Prices
Our custom-tailored journeys start from $800 USD per day for two travelers. Contact us today to discuss your travel desires and design a personalized proposal with exact pricing.
Please note, our pricing guideline is a starting from price and is not necessarily applicable to the suggested hotels contained within the suggested itineraries on this web site. Itineraries are customized prior to final pricing.