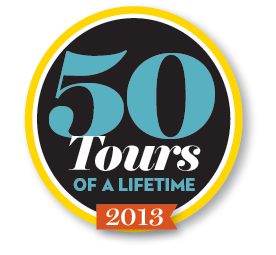 Journey Mexico, the leader in Mexico Travel offering unique luxury, adventure, natural and cultural tours, is pleased to announce that its Magical Mexican Migrations—Pacific Whales and Highland Butterflies tour has been selected as one of National Geographic Traveler's "50 Tours of a Lifetime" and will be featured in their May 2013 magazine issue.
The "50 Tours of a Lifetime" are National Geographic Traveler's selection of the most authentic, most innovative, most immersive, best-guided, and most sustainable tours. This is the third year in row that one of Journey Mexico's trips have made the list, with the first being Copper Canyon Semana Santa Trek and second, Chiapas: A Journey Through Mexico Less Visited. This year's theme was tours that 'capture the spirit of exploration.' National Geographic Traveler's executive editor Norie Quintos said "[the tours] push the boundaries of mainstream tourism, whether taking travelers to the far corners of the globe, or helping them dive deep into the culture of familiar destinations."
With that said, it is no surprise that our  Magical Mexican Migrations—Pacific Whales and Highland Butterflies tour stood out to the editorial team. This tour immerses you in the circle of life, as  creatures ranging in size from 3-4 inch featherweights to school bus-sized 30-40 ton giants make their way to Mexico by air and sea. The trip visits both the World Heritage highland forests of Michoacán and the marine enclaves of Baja California, delighting and mystifying human observers.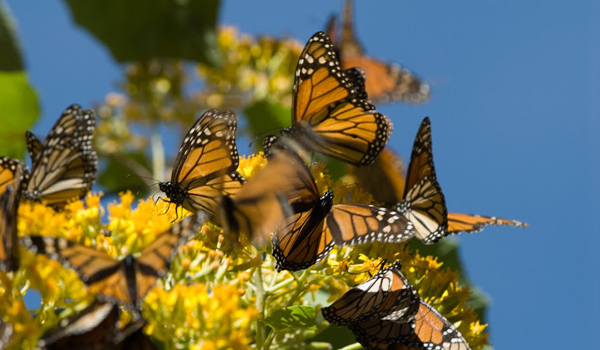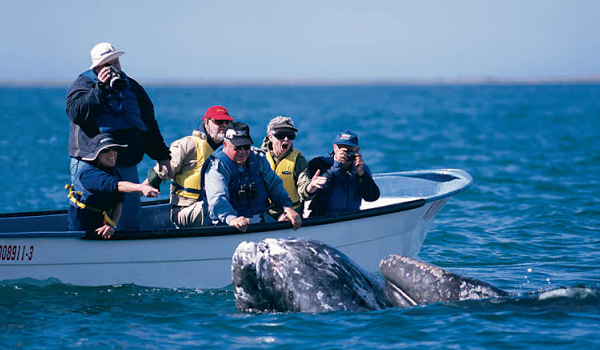 Journey Mexico is pleased to offer this tour of a lifetime, so that explorers can experience both of these extraordinary congregations of wildlife.  We invite you to join Monarch butterflies and eastern Gray whales in their annual sojourn and learning about conservation issues that threaten the future of these precious ecosystems.  Explore historic Morelia, kayak the Sea of Cortez, and snorkel with wild sea lions.  Along the way, expert naturalist guides will reveal many charms of Mexico, proven here to draw repeat visitors from great distances.