Tourism in Mexico Facts and Statistics 2015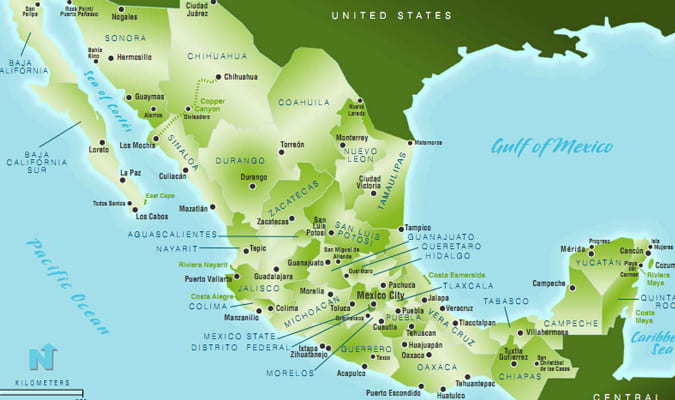 Mexico was ranked in number 10 in international tourists arrivals in 2014.
Mexico was ranked in number 9 in international tourists' arrivals in 2015.
32.1 million international tourists visited Mexico in 2015, increasing 9.5% from 2014.
The growth rate of international tourist arrivals to Mexico is more than three percentage points higher than the growth rate of tourism in the world, estimated at 4.4% for the first four months of 2015 by the World Tourism Organization
Guadalajara was ranked #2 as the Best Places to Travel in 2016 by Travel + Leisure
Tulum was named as #1 destination on the rise for 2016 by TripAdvisor
The following data is from January – October 2015
25.8 million international tourists visited Mexico, increasing 9.7% from last year.
American passengers by air were confirmed as the main market. A total 6,855,624 visited the country in from January to October 2015, an increase of 16.1% from the same period in 2014.
The economic benefit generated by international visitors rose to $14.151 billion USD from January to October this year, which represents a growth of 8.2% over the same period in 2014.
The following data is from January to June 2015
In the first six months of 2015, 7,886.19 thousands of tourists entered the country by air, which represents a growth rate of 10%.
1130 thousands of tourists entered by land, which represents a 11.4% growth rate, compared with the same period of time in last year.
Source: MSLGroup for The Mexican Tourism Board // siimt.com
2016 Mexico Facts and Statistics
2014 Mexico Facts and Statistics