Every year in mid-September, Mexico gets dressed up in the national colors of red, white and green to commemorate ´El Grito´, the moment when Miguel Hidalgo called for freedom from Spanish rule in 1810, sparking a revolution that would eventually lead to Mexican independence in 1821. 
Over two centuries later, the day is honored with a national holiday in Mexico on the 16th, a government reenactment of Hidalgo´s speech on the 15th, and quintessential Mexican fiesta. Read on to find out how to celebrate like a local and see what our team gets up to on Mexican Independence Day! 
CONVIVIR + COMER
The first stop is getting together with loved ones to hang out and EAT! Whether a party at a family home, in a friend´s backyard, or at a restaurant, setting the scene is key. Decorate with huge Mexican flags draped across walls, themed hats, face paint and streamers in green, white and red, and ´papel picado´, a type of bunting with cut-out designs. Turn up the mariachi music as the tequila and beers start to flow, and dive into a feast of traditional cuisine like tacos, pozole and enchiladas, or a big carne asada (BBQ). For this celebration we love ´chiles en nogada´ – poblano chiles stuffed with ground meat and topped with creamy walnut sauce and pomegranate seeds, representing the colors of the flag – and mole – a rich pre-Hispanic sauce made by grinding cacao, nuts and an array of dried Mexican chilis.  
Our community manager, Marysol Ojeda, told us about her favorite way to spend Independence Day: 
 "I usually get together with my family or friends, and we dress in the colors of our Mexican flag or typical Mexican attire. Besides eating the traditional antojitos (specialties), we usually make ´frijoles charros´ – pinto beans, sausage, coriander, onions, and spices simmered into the most flavorful broth. Everyone's favorite. We also play ´lotería´ (Mexican bingo), which is something I really like because everyone can join in, from the little ones to the abuelas (grandmothers). We all have a great time and celebrate through our traditions!"
Rafael Mendez, Journey Mexico´s marketing manager shared some of his favorite bites for the occasion:

"My tradition is gathering with some of my friends and eating Mexican food (it´s the perfect night to break the diet!) like enchiladas, gorditas, tostadas, and my favorite, pozole – a brothy soup made with hominy and topped with chili, radish, shredded cabbage and lots of lime. I love sipping on ´cantaritos´ too, a tangy mix of tequila, citrus fruits and grapefruit soda served in clay cups with salt and chili on the rim."
To experience some of these tasty traditional dishes for yourself, get in touch with our travel planners and ask for our seasonal cooking class in Puebla to learn how to prepare chiles en nogada, or our  culinary session in Coyoacán, Mexico City, where you´ll craft sopes (corn patties), red mole and pre-Hispanic tamales to enjoy with a pairing of Mexican spirits.  
EL GRITO
The president gets involved in this part! An enormous crowd gathers in Mexico City´s Zócalo to see the head of state appear on the National Palace´s balcony and pay homage to Mexico. At 11pm, the president recites El Grito Mexicano, a speech that honors the heroes of the independence movement and the nation´s greatness, and rings the same bell that Hidalgo used in the town of Dolores (just outside of San Miguel Allende) many moons ago, inciting the people of Mexico to rise up together against Spanish forces. Get ready to belt out ´¡Viva México!´ (long live Mexico!). TV´s across the country are tuned in to watch from home and main plazas come alive to celebrate with a screening of El Grito, special events and performances.  
We asked our team to remember some of their favorite El Grito experiences: 
Joe Alarcon, webmaster: "When I was little in Cancún with my parents, we used to walk up to the Government Palace amongst waves of people. My dad put me on his shoulders so I could see the projection of Mexico City in the square and the enormous, beautiful Mexican flag. I can remember everyone in the crowd shouting ´viva!´ at the top of their lungs. Now, I usually get together with lots of friends at a house, we´ll put El Grito on the TV and have a DJ playing or sing Mexican karaoke songs by famous artists like Vicente Fernandez and Luis Miguel."  

Adriana Marines, operations coordinator: "Coyoacán is one of the most traditional spots to celebrate El Grito on September 15th. The square and parks are packed with families and friends, ready to party, eat and scream VIVA MEXICO! It´s one of my favorite days in town. A mezcal or tequila at La Coyoacana, La Puerta del Sol or La Celestina is a must."

Tim McBride, operations director: "I went to the Grito celebration on Reforma once, the huge avenue that connects the city. You can drink a great dirty vodka martini at the King Cole Bar in the St. Regis and watch the sun set over the city, then head down to the festivities. Last time they had a stage set up with lots of locals and families up until late having fun." 
To learn more about the origins of El Grito and the Mexican Independence Movement on your next trip, ask our travel planners to include our experience in the town of Dolores Hidalgo near San Miguel de Allende, or explore contemporary, colonial and pre-Hispanic history with our guided walk in Mexico City´s Zócalo. 
FIREWORKS + FIESTA
After observing El Grito, the sound of fireworks echoes all over Mexico, with dramatic displays lighting up the evening skies. The fiesta overflows at street parties, in plazas, houses and bars where you can dance, hang out and sip tequila into the early hours of the morning.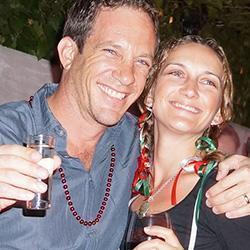 Our CEO and founder, Zach Rabinor, is something of a connoisseur when it comes to tequila – "I like the crisp, ultra-refined texture of Casa Dragones Joven to start a meal. The stronger, unadulterated flavor and essence of Don Julio Blanco balanced with soda and lime on the rocks for the moderated pace of an extended night. And for a night cap, the woody, softer flavor/texture of Jose Cuervo Reserva de la Familia Extra Añejo, Don Julio Real Extra Añejo or better yet, Don Fulano Extra Añejo!"
Journey Mexico´s content writer, Sally Wells, loves heading to Puerto Vallarta´s Malecón boardwalk for the festivities, "…the square by Our Lady of Guadalupe Church is a great spot for Mexican Independence Day. You´ve got loads of traditional food stalls, people of all ages out and about, and beautiful decorations – last year the trees were filled with red, white and green ribbons. Then the magnificent fireworks display draws everyone onto the boardwalk, I love watching them explode over the palm trees!" 
For a more intimate experience our villas specialist, Annel Aquino, recommends watching the fireworks go off around the bay from one of Puerto Vallarta´s luxury villas – her favorite property is "Villa Luna Creciente thanks to its spectacular vistas over the Pacific Ocean and the rock formations of Los Arcos National Park." 
If you´re looking for the ultimate tequila experience, ask our team about a weekend getaway to the eponymous town from Guadalajara where you´ll learn about the generational work behind the spirit, witness majestic agave fields, and compare tasting notes with master ´tequileros´. We also love arranging a session at Casa Dragones´ tasting room for our travelers staying in San Miguel de Allende.   
REST + RECOVER 
After a big celebration, let yourself sleep in the next morning, it´s a national holiday after all! We suggest recovering as the locals do, with leftover pozole, birria tacos and a big agua fresca!  
Read more on Mexico's Independence Day:
 Independence Day in Mexico: The Tale Behind The Fight For Freedom
The Story of El Grito and Mexico's Independence Day
Celebrating Fiestas Patrias in Mexico City: An Unforgettable Trip to Mexico