Mexico is one of the best places in the world for a family vacation! It is custom in Mexican culture to shower children with special attention both in private and in public spaces which is why many of Mexico's destinations and hotels have curated special activities just for children's enjoyment. With that in mind, many places advertise themselves as kid-friendly but it's often hard to find the exact details on what makes it attractive (and worry-free) for families. To make the research a bit easier for you when planing a family vacation to Mexico , here are our top picks of the best family hotels and resorts in Mexico: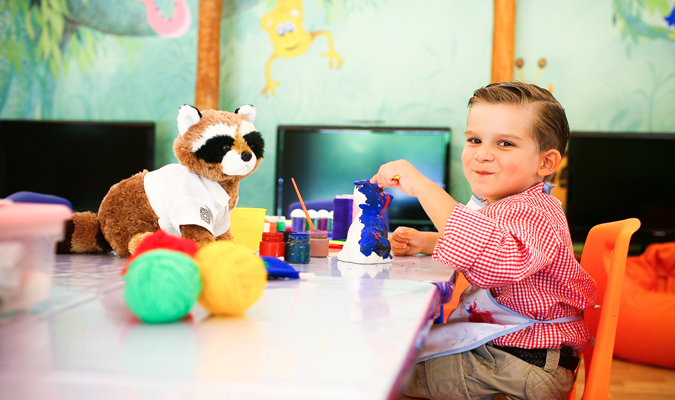 Baby Concierge –  The resort's skilled Baby Concierge provides families with all the basic comforts of home; helping keep babies happy and allowing parents to relax in paradise. Items include: baby bottle sterilizer, high chair, crib, stroller, baby bath tub, baby bouncer, and toys. Click here for details.
Summer Camp – Amy, the resort mascot,  helps  families enjoy a special summer activities program designed to create the best beach vacation. The summer camp includes contests, crafts, Olympics, carnival games, snack, shows, nightly entertainment, circus show, pajama party with bonfire and more.  Click here for details.
Kids Club and Family Activities Program  – The Grand Velas Riviera Maya Kid's Club provides fun activities such as movies, storytelling, drawing, origami, and board games for young children from 5 to 12 years old. Kids learn how to make piñatas, kites, visors, handbags, pinwheels, masks, necklaces and bracelets. Kids also have access to X-Box and Wii and  video game tournaments. Click here for details.
Family Experience Package: Casa Sandra offers packages designed exclusively for families. With rates starting at $2,248 USD*, the package includes:  round trip transportation, welcome drinks, three nights accommodations, daily breakfast, 4 hours of private fishing trip, two 50 min massages, 2 hour baby-sitting services, horse ride, and late check-out. *Contact our travel planners for more details.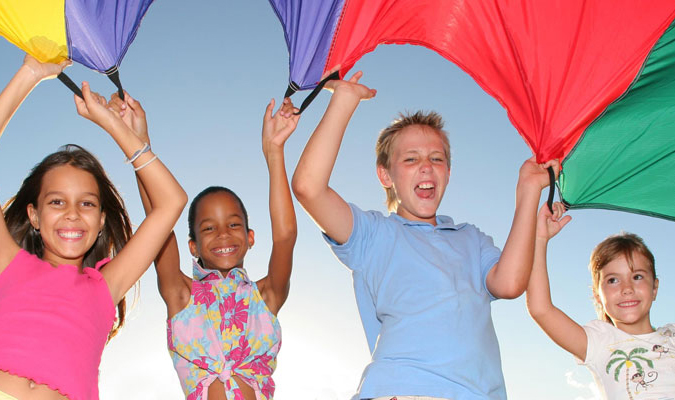 Kids Only – KidsOnly is a kids club  carefully supervised by  highly trained staff. A full program of entertainment and activities is tailored to the interests of  ages 2 to 12 years old and offered daily. Activities include beach volleyball, horseshoes, beach tug-of-war, sports, and more. Children are exposed to the cultures of Mexico with entertaining activities such as Spanish lessons, piñata-making classes, cooking lessons, and even sessions on the art of origami.
Teens Space – Open during the holiday season, Teens Only space offers air hockey, pool table, foosball, ping pong, kayak excursions, paddle board lessons, and much more.
Family Art Lab Workshop – This activity allows kids and teens from 2 to 19 years old to join their family in an interactive art class. Guests can choose from creating sculptures, mixed media, or drawing classes and create wonderful pieces of art together. Click here for details.
Amenities – One&Only is the only luxury resort in Los Cabos with a swimmable beach and also includes complimentary use of water sport equipment (kayaking, SUP, and snorkeling). A kids arrival amenities is included upon arrival and also a child-sized backpack.
Summer Moments Package: One & Only Palmilla offers packages designed exclusively for families. With rates starting at $760 USD*, the package includes three nights accommodations, full breakfast, lunch, and dinner daily, airport transfers, welcome tequila amenity (adults), welcome cookies and milk amenity (children),invitation to Ice Cream Bar, complimentary use of KidsOnly program, sun care bag, and more! *Contact our travel planners for more details.
Amenities – Special amenities are offered to make every one of every age feel on vacation. For children, amenities include child sized bath robes, special welcome amenity, colorful alphabet bath sponges, baby care basket, welcome milk and cookies, children's menus, and more.
Nunutzi Games Room – This game room is an impressive 2,400sq ft facility with employees skilled at working with children. The game room includes PlayStation consoles, Wii, Xbox360, dancing games, Guitar Hero, Kinect, a card table, ping-pong, air hocket, and fooseball. Complimentary snacks are available throughout the day and evening.
Family Package: Four Seasons Punta Mita offers packages designed exclusively for families. The package includes 50% savings on a second room for children, complimentary meals for kids 14 and under, and a children's welcome amenity. *Contact our travel planners for more details.
Glamping – The hotel brings outdoor adventures to its urban oasis by offering families a Suite Glamping Experience.  Families with children ages 3 to 10 years old staying in suites can replace the rollaway bed for one premium tent complete with kid friendly amenities, including a kid size bathrobe, slippers, a teddy bear, a lantern, coloring book and crayons all accompanied with milk and cookies.
Children's Club – As part of the St. Regis Family Traditions program, they offer a dedicated children's room supervised by trained staff members to offer child-friendly services that include juices and snack, story time, movies, arts and crafts sessions, painting lessons, dance lessons, Wii games, English-Spanish lessons, and supervised swimming pool hours. For children 5 to 12 years old.
Family Traditions Package: St. Regis DF offers packages designed exclusively for families. With rates starting at $590 USD*, the packages can include access to the Kids Club, cooking activities, tickets for the Kids' Papalote Museum and more. *Contact our travel planners for more details.
Amenities – The hotel has special features for children including a set of beach toys, kites, coloring books and crayons, snorkeling gear, lollipops, and other kid-friendly items that the concierge is happy to offer.
Children Spa Treatments – Children deserve to experiment relaxation and well-being through rituals adapted to their taste and age which is why the hotel offers special treatments for kids (all edible!). Options include a chocolate massage, a strawberry and vanilla body wrap, and more.
Family Summer Vacation Package: Hotel Esencia offers packages designed exclusively for families. It includes a surprise welcome amenity for children, 2 hours of nanny services*, and a massage. *Contact our travel planners for more details.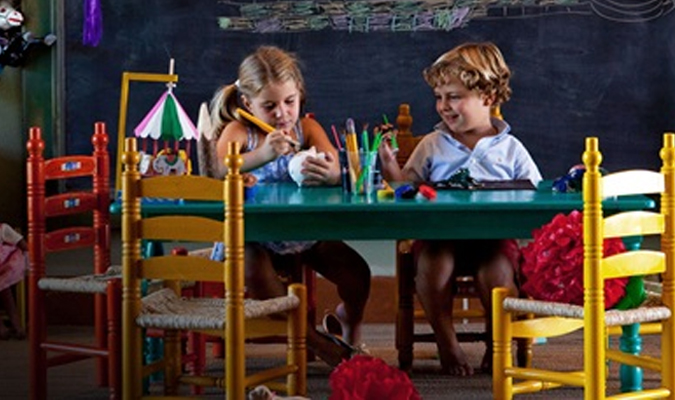 Nanny Service – The hotel offers a quality service of nannies certified by the American Red Cross. They will take care of children from 3 months to 12 years old, following high security and human development levels. Children spend special moments, full of joy and care, while parents have some time to enjoy the services and facilities that Rosewood San Miguel de Allende offers.
Rosebuds Club  – Children ages 3 to 12 years old can enjoy access to the Rosebuds Kid's Club which is a program designed to provide the youngest guests with  special events and fun activities like bracelet making, painting lessons, face painting, t-shirt decorating, origami making, papier-maché masks, cermaic lessons, and more.
Amenities – Baby primrose skincare products, en-suite wireless baby monitors, full-size crib and linens, in-room baby proofing service, child-sized bath robe and slippers, changing table, diaper pail, baby tub, and children's menu.
Family Package: Rosewood SMA offers packages designed exclusively for families. It includes two children under the age of 8 eat for free, two hours of babysitting, art/painting/kitchen classes for the kids, and  more. *Contact our travel planners for more details.
Family Package: Las Alamandas offers packages designed exclusively for families. With rates starting at $1,641USD*, the package includes three nights accomodations, fresh lime margaritas upon arrival and tropical fruit platter, three meals daily at al fresco restaurant, all meals and drinks for children under 12 years of age, private picnic setup on beach, and a one-hour horseback ride. *Contact our travel planners for more details. (Photos in header are from Las Alamandas.)
Family Activities – The resort warmly welcomes families, and provides a variety of activities to ensure that children of every age enjoy a memorable stay. The residential area of the resort provides convenient access to two pools, including one ideally suited for small children.
Kids Club – Capella Kids Club offers a variety of on- and off-resort activities through half-day, full day, evening and weeklong programs as well as hourly Nanny Service. Activities can be conducted individually, with siblings, or as part of a larger group. A Personal Assistant can arrange day-by-day itineraries tailored to family's interests. They include sand castle building, movie night under the stars, Spanish classes. Click here for details.
Scavenger Hunt – The Scavenger Hunt is a great way for kids to get oriented to their new home-away-from-home and discover the wonders of Capella Pedregal. Following a custom treasure map, players gather unique souvenirs of Los Cabos and Capella.
Cooking Classes – The  culinary team will introduce  children to the joy of cooking local specialties such as tortillas à mano, quesadillas, flautas, churros and more, wrapping up the meal with tempting desserts.
Suite Family Connection Package: Capella Pedregal offers packages designed exclusively for families. With rates starting at $1,400USD* it includes four nights of accommodations, full breakfast, bonfire at the beach with s'mores, complimentary Kids Club and kids amenities, family Mexican dinner prepared in-suite with a  piñata filled with candy, family game night, family photo shoot, and more. *Contact our travel planners for more details.
For Tips for Family Travel in Mexico including notes on how to prepare, safety concerns, eating and drinking in Mexico, and more, click here.
READY TO PLAN YOUR FAMILY VACATION TO MEXICO? HERE ARE SOME GOOD PLACES TO START:
Riviera Maya Family Adventure – Ancient ruins, horseback riding, zip lining, snorkeling, and beach time is a great way to fit in culture, adventure, luxurious relaxation, and nature!
Los Cabos Family Adventure – Pinata workshops, relaxing at the pool, swimming with dolphins and snorkeling is sure to appeal to all ages!
Yucatan Family Adventure – The Yucatan Family Adventure Tour is designed for families combining outdoor adventure and the rich history found in the Yucatan Peninsula and Mayan World.
                                        See more Family Vacations in Mexico >>