OVERVIEW
ITINERARY DETAIL
DATES AND PRICES
Go on an exhilarating Riviera Maya family vacation exploring underground rivers, vast animal kingdoms, and the Caribbean Sea. Every activity is designed with both parents and children in mind, making it the ideal vacation for the whole family.
Trips include a private catamaran sailing tour, an exploration of the Tulum archeological site, an adventure in the Sian Ka'an Biosphere Reserve, and swimming with whale sharks.
When you're not exploring the Riviera Maya with your loved ones, relax in your elite accommodation at the world-class luxury resort of Andaz Mayakoba. This tranquil, beach-side getaway is not only a marvel of design, but it's also packed with family-friendly activities including meandering nature trails and boating rivers.
If the parents need some time to relax, drop the little ones at the Kimbo Kids' Club and spend an afternoon at the Naum Wellness Spa, playing golf, or simply relaxing by the electric blue Caribbean Sea.
Please note: Andaz Mayakoba Resort gladly welcomes your pets to join you during your vacation. Please inform Journey Mexico three days before your arrival if you will be bringing an animal.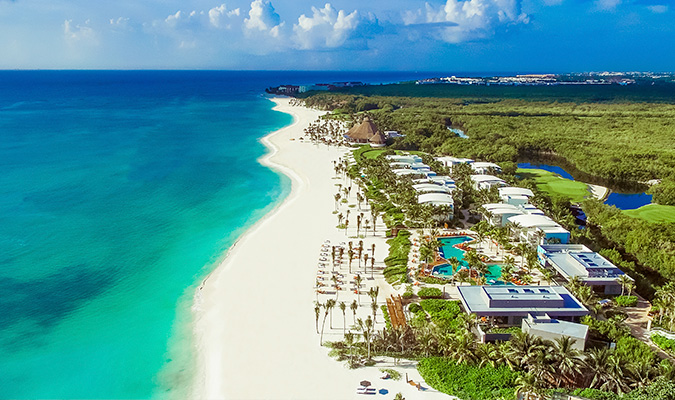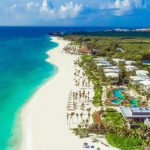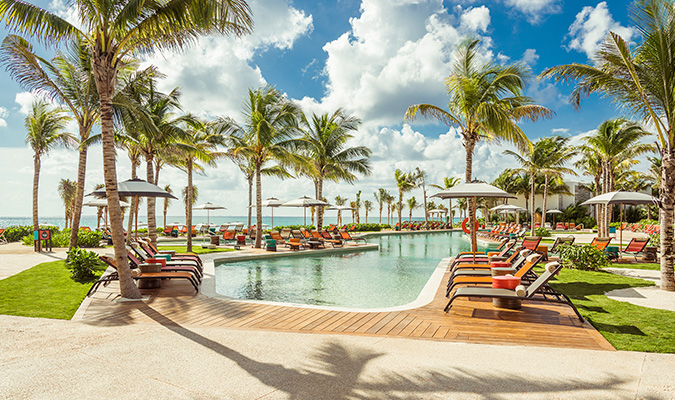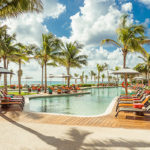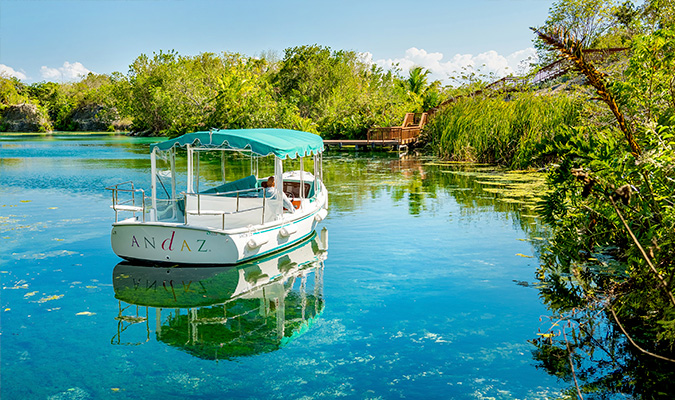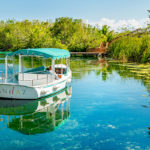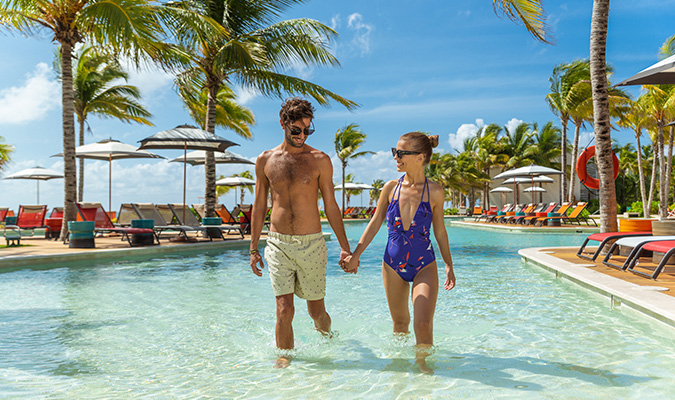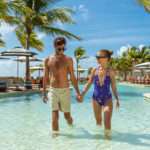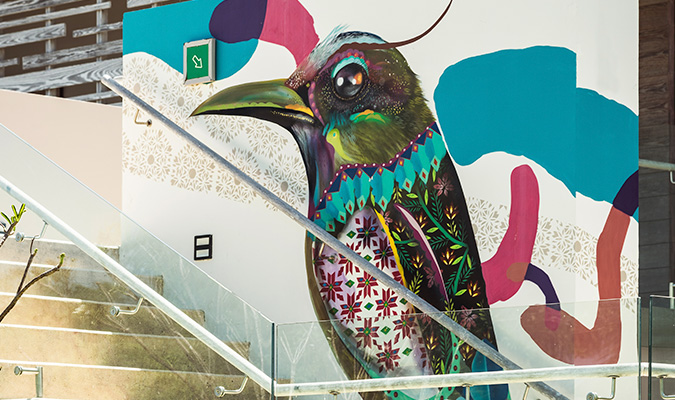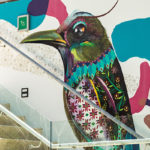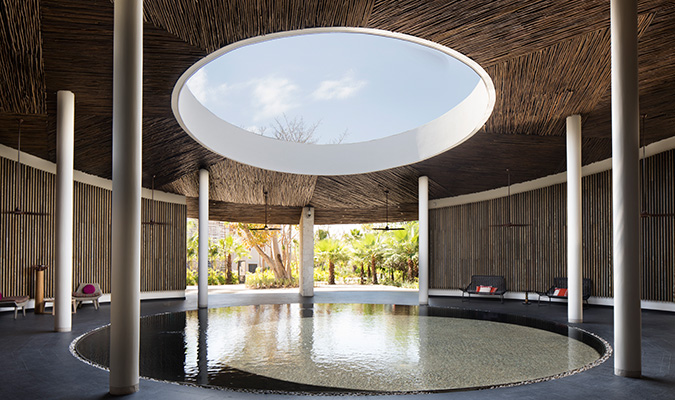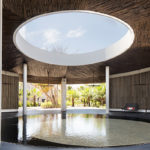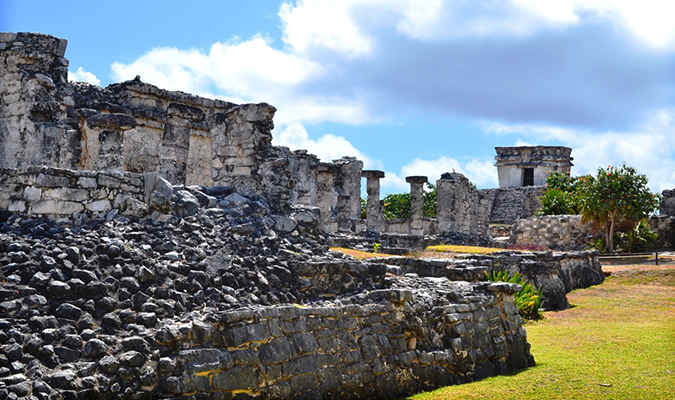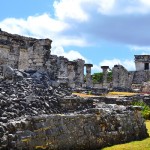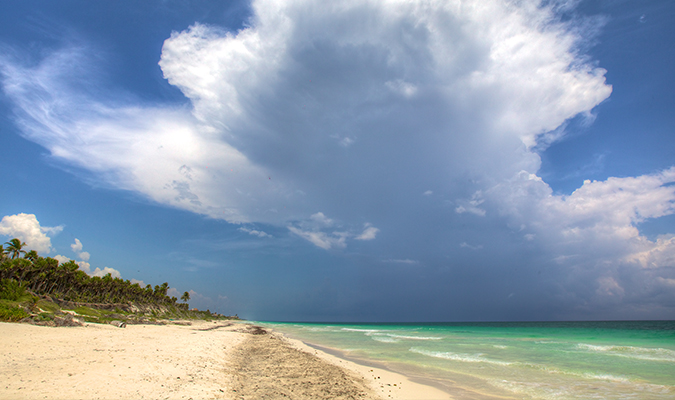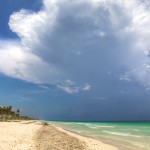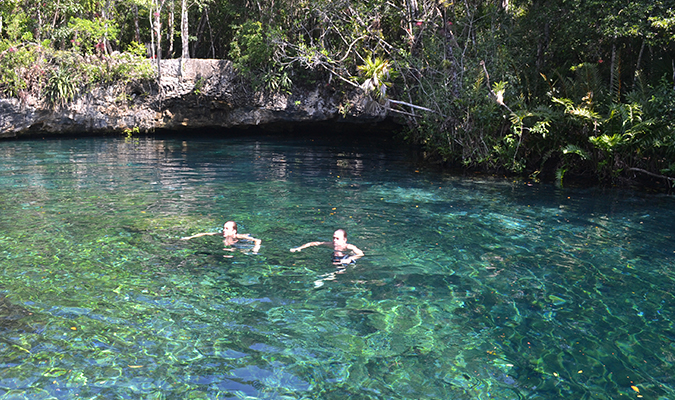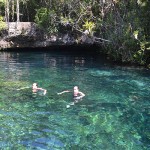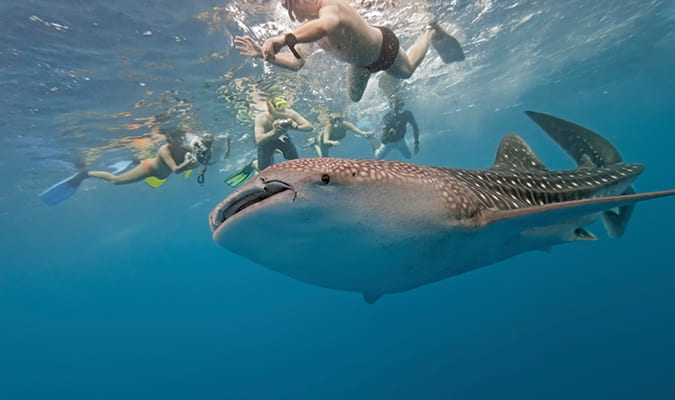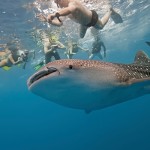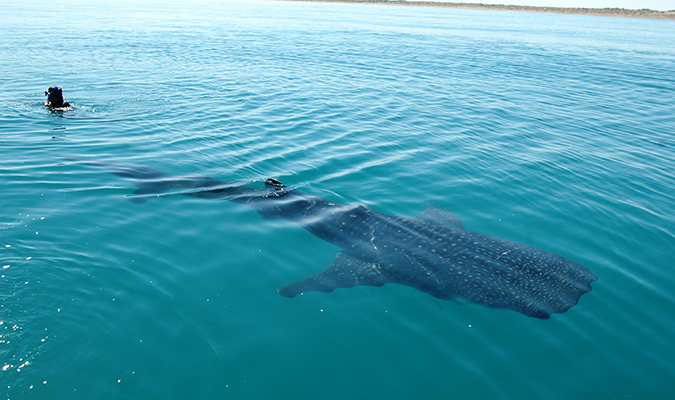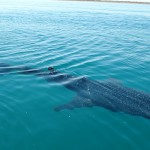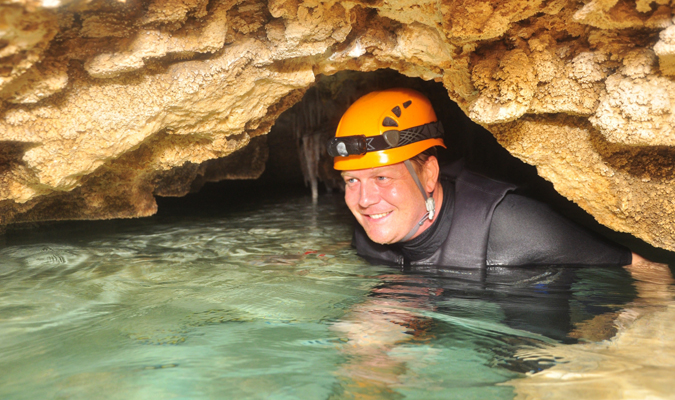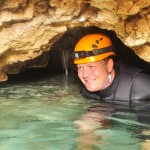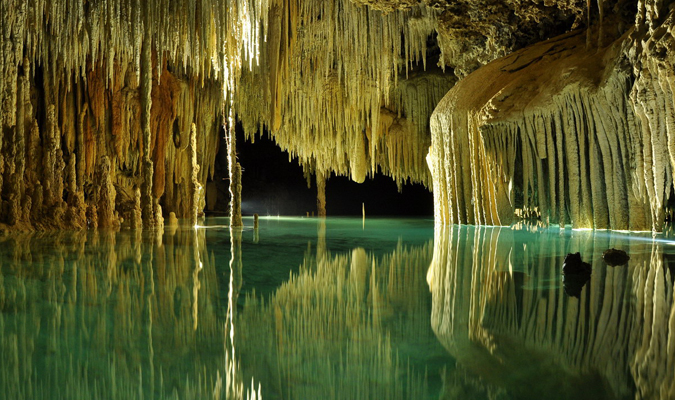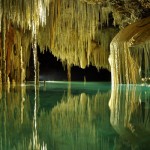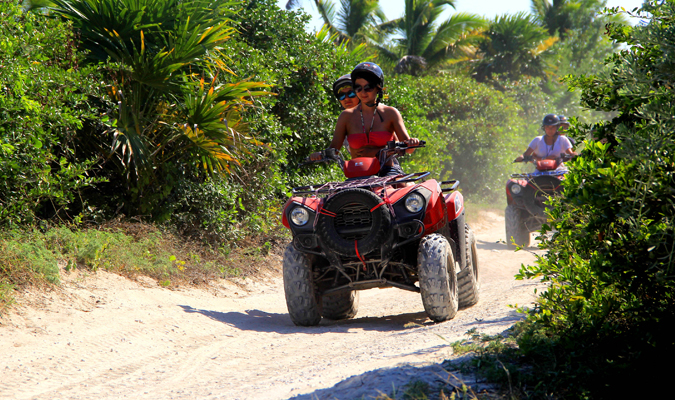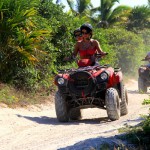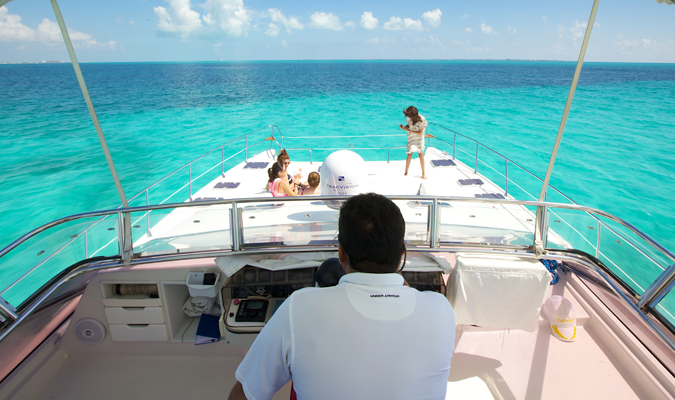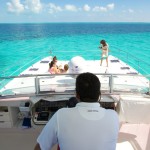 HIGHLIGHTS
Andaz Mayakoba – Stay at the exclusive Mayakoba complex in the Riviera Maya, a peaceful resort surrounded by tranquil lagoons and lush vegetation
Caribbean Sea adventure – Take a private catamaran onto the Caribbean Sea for the sailing adventure of a lifetime
Tulum archeological site – Visit the world-famous Maya archeological site of Tulum, revered for its gorgeous beach-side location
Rio Secreto – Go on a guided subterranean adventure within Rio Secreto, an underground system of rivers and caves
Day 1: Arrival in Cancun
After arriving at Cancun International Airport, you will be met by a Journey Mexico guide and transported to Andaz Mayakoba, your spectacular home for this Riviera Maya family vacation.
Overnight: Andaz Mayakoba
Day 2: Embark on a luxury private catamaran sailing trip
Kick off your adventures in style, spending the whole day exploring the twinkling Caribbean Sea on an unforgettable luxury private sailing trip.
Everyone will adore the unbeatable views as you make your way around the bay of Cancun and Isla Mujeres on a 41-foot catamaran.
When the time is right, your family will have the chance to swim or snorkel around the second largest coral reef in the world, spotting the myriad fish that call the waters home.
Overnight: Andaz Mayakoba
Day 3: Enjoy a tour to Tulum and the Sian Ka'an
Today starts with an incredible adventure through one of Mexico's most important protected areas, the Sian Ka'an Biosphere Reserve. With an expert guide feeding you information, explore this topical paradise which is home to big cats, monkeys, whales, and much, much more.
Don't forget your bathing suites as there will be a chance to swim down the Sian Ka'an's clear waterways or float along its lazy river.
After, journey to Tulum where you will explore one of Mexico's great archeological sites. This once-proud Maya fortress is small but sits right next to the Caribbean Sea. You can head into the waters to look up at the ruins from below.
Overnight: Andaz Mayakoba
Day 4: Enjoy a family day
Spend the day at leisure, creating your own adventures with your little ones. Walk the nature trails, swim in the pools, or head to the white-sand beach.
Alternatively, drop your children at the Kimbo Kids' Club where activities include storytelling, arts and crafts, and exciting games. While they have fun, you can head to the spa, enjoy an exquisite meal at one of Mayakoba's many restaurants, or play golf.
Speak to a Journey Mexico Travel Planner if you would like to explore some of the best eco-archeological parks in the Riviera Maya. Options include Xcaret, Xel-Ha, or Xplore natural eco parks, where the history of Mexico is combined with a day of family fun.
Overnight: Andaz Mayakoba
Day 5: Go subterranean at Rio Secreto
Go subterranean and explore the extensive underground rivers and caverns of Rio Secreto. These are by far the longest partially flooded caves in the area and the perfect place to explore your wild side.
Start the adventure with a van ride deep into the jungle where the main entrances to the caverns are located. Head underground and start your 600-meter private tour which takes in beautiful stalactites and stalagmites and other geological formations that will come to life under the expert tutelage of your guides.
Overnight: Andaz Mayakoba
Please note: This is a shared excursion in groups no larger than 10 participants.
Day 6: Swim with whale sharks
Today, your family can swim alongside a (docile) ocean giant, the majestic whale shark. On this private excursion, snorkel alongside these gentle creatures for two hours taking in their size and beauty.
You will be joined on this once-in-a-lifetime trip by an expert guide who will provide you with a wealth of information about these fascinating creatures.
Overnight: Andaz Mayakoba
Please note: This whale shark experience is only available from June to September. Participants will need to be comfortable swimming in open sea waters.
Day 7: Transfer from Andaz Mayakoba to Cancun Airport
Enjoy a private transfer and stress-free journey to Cancun Airport, where you will take your onward flight home.
Dates
Our trips are fully customized, allowing us to build your itinerary for any time of the year.
Prices
Our custom-tailored journeys start from $1,000 USD per day for two travelers. Contact us today to discuss your travel desires and design a personalized proposal with exact pricing.
Please note, our pricing guideline is a starting from price and is not necessarily applicable to the suggested hotels contained within the suggested itineraries on this web site. Itineraries are customized prior to final pricing.