OVERVIEW
ITINERARY DETAIL
DATES AND PRICES
The Riviera Family Adventure offers unique experiences in adventures, culture, and nature for the whole family.
The Riviera Maya offers a diversity of fun activities available for the whole family. Visit ancient ruins, enjoy zip-lining, swim with whale sharks and relax in 5-star hotels with sun-kissed beaches. Visit Eco-Friendly parks, private catamaran excursion, learn the customs and traditions of the Mayan civilization and explore underground rivers.
PHOTO GALLERY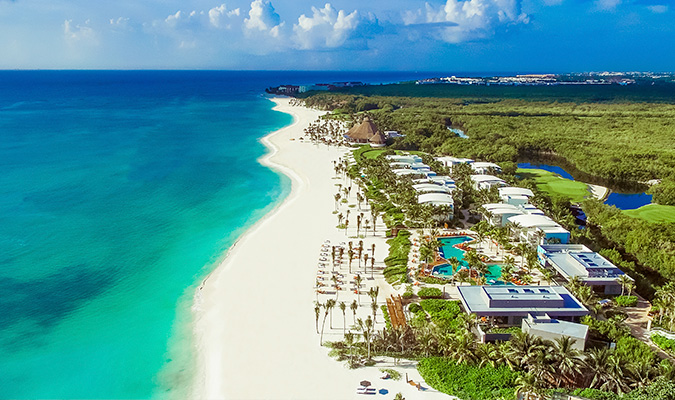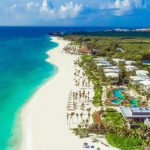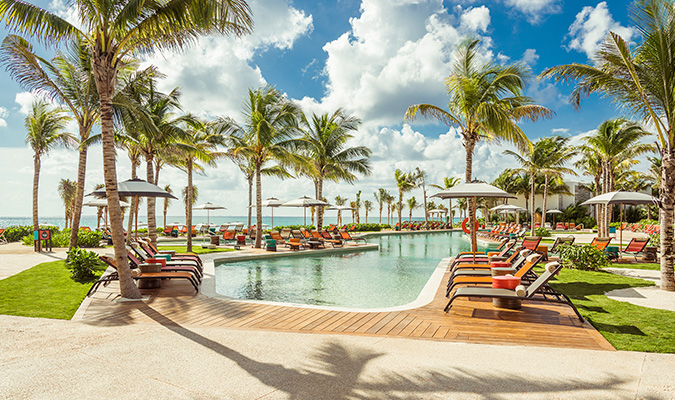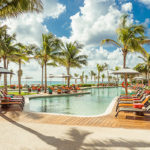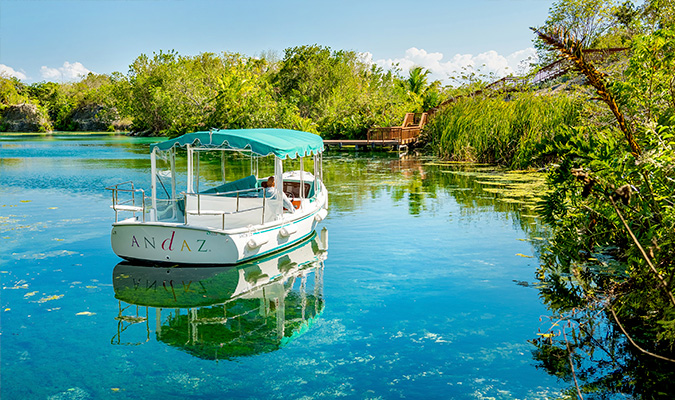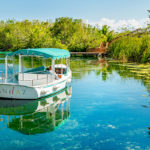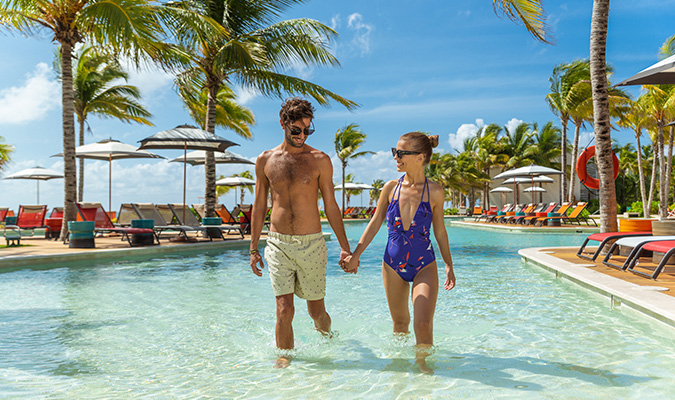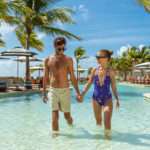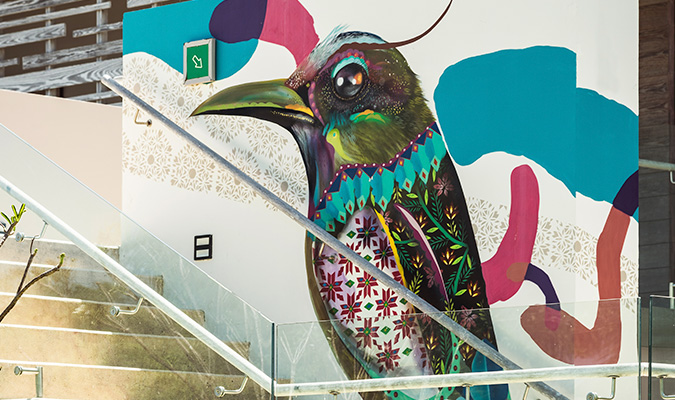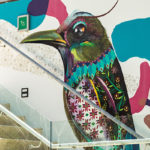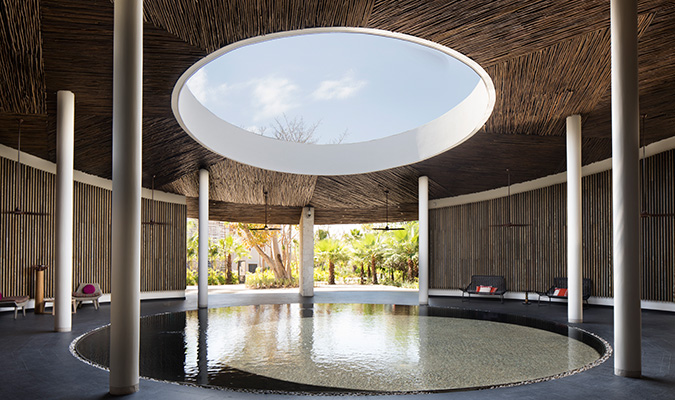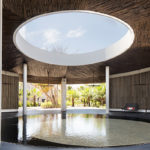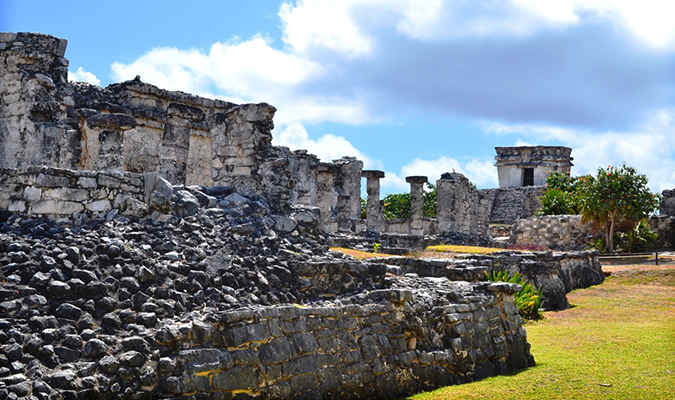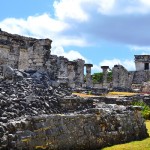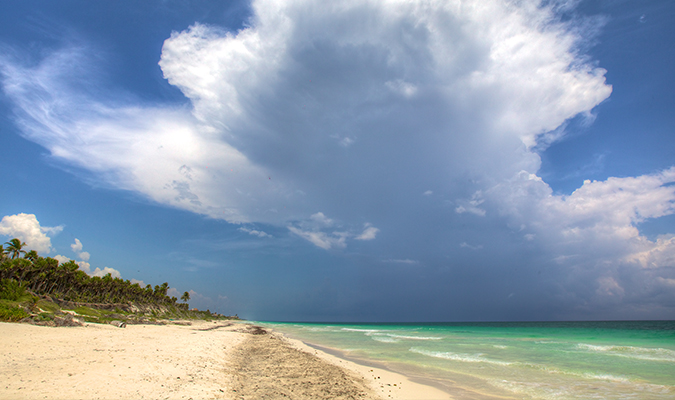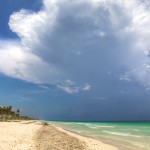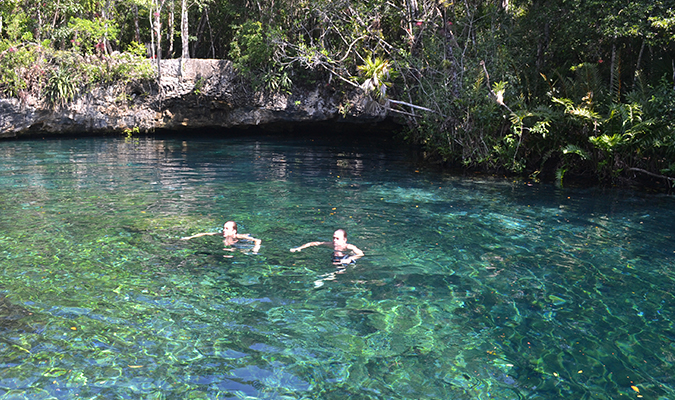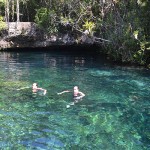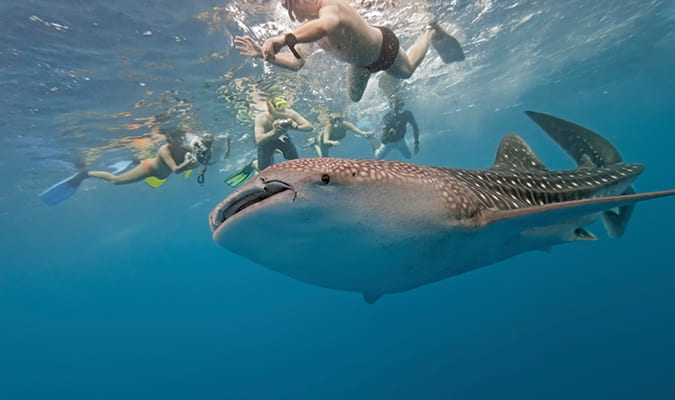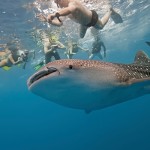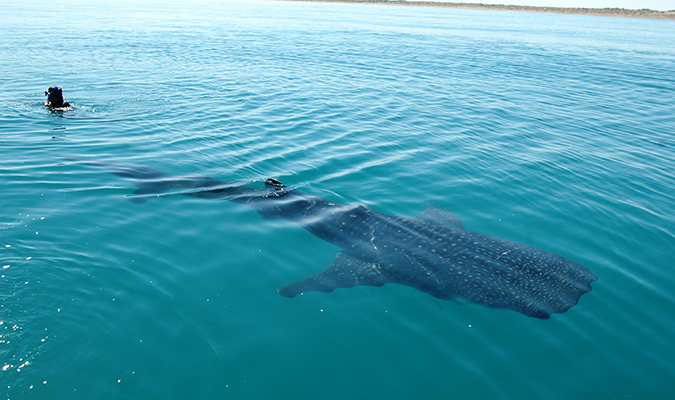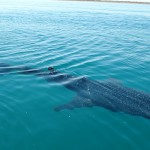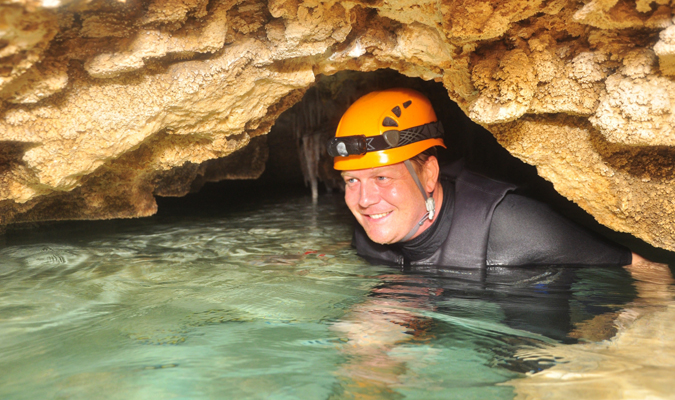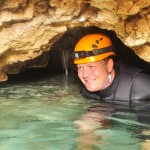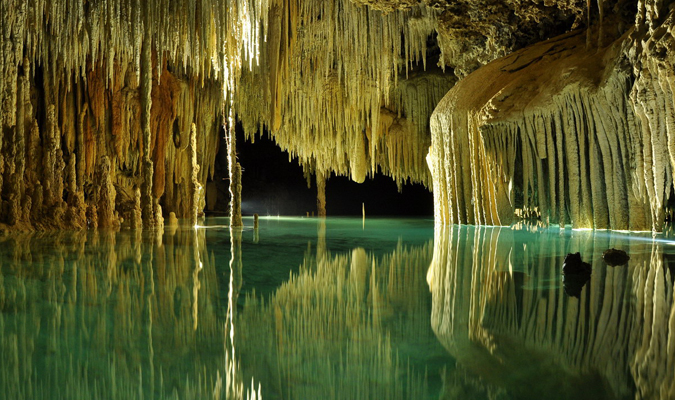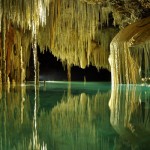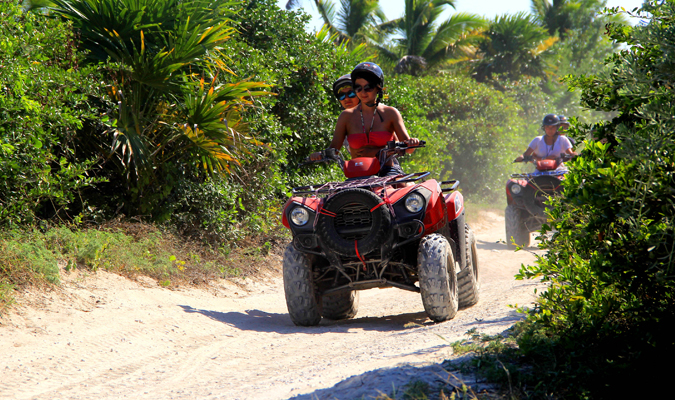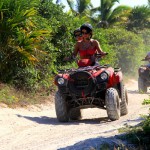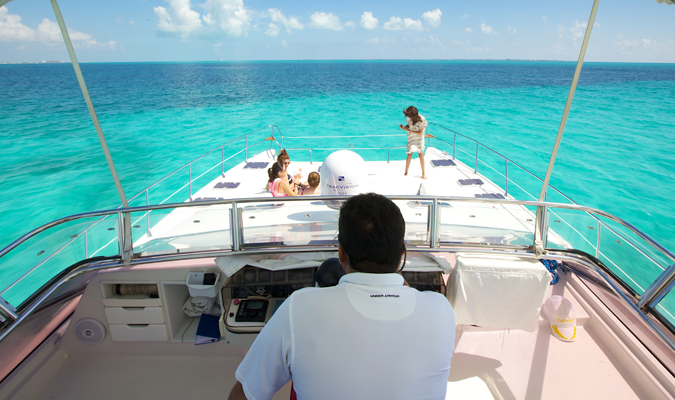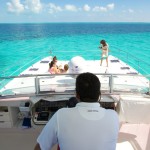 HIGHLIGHTS
Andaz Mayakoba – Stay at the exclusive Mayakoba complex in the Riviera Maya, at the luxury resort of Andaz Mayakoba, surrounded by tranquil lagoons and lush vegetation.
Sailing across the Caribbean – Private Catamaran Sail with Snorkeling Tour
Tulum and Tankah Community – Visit Mayan archeological site and community.
Rio Secreto – Guided Adventure to Underground river and caverns.

Day 1: Arrival to Cancun
Private Transfer from Cancun's International Airport to Andaz Mayakoba. You will be welcomed by Journey Mexico's Airport representative upon arrival and will be privately transferred to your 5 diamond Resort, Andaz Mayakoba. Enjoy rest of evening at leisure.
Overnight: Andaz Mayakoba
Located in the exclusive Mayakoba complex in the Riviera Maya, Andaz is surrounded by tranquil lagoons and lush vegetation.
The beachfront Andaz Mayakoba Resort on the Riviera Maya is a luxurious vacation complex surrounded by rich vegetation, serene lagoons, and meandering nature trails. Just north of the enchanting town of Playa del Carmen, this exclusive gated community is close to restaurants, bars, and shops, yet feels delightfully secluded.
Note: Pet-friendly, Andaz Mayakoba Resort Riviera Maya gladly welcomes your furry travel companions to join you during your vacation. Please inform us three days prior to your arrival if you will be bringing a pet.
Day  2: Private Catamaran Sail with Snorkeling Tour
Explore the open sea in this full-day private sailing trip that will take you around the bay of Cancun and Isla Mujeres on a 41-foot catamaran. You can swim or snorkel around the second largest coral reef in the world or simply enjoy the ride with a cold drink in hand.
Tonight's Dinner Suggestion on Property at Olla Taco:
OllaTaco offers a market-style feast of tacos, Yucatán specialties, tasty sauces made with local produce and locally crafted artisan beers. The restaurant also offers fresh ceviches, aguachiles, and a variety of desserts including homemade churros and authentic local sweets. (cost not included)
Overnight: Andaz Mayakoba
Day 3: Full Day Tour to Tulum and Sian Kaán
Your personal, expert guide will pick you up at your hotel at 8am and you will drive to Muyil from where you will enter Sian Kaán Biosphere Reserve, in Maya means 'origin of the sky'. The reserve is made up of a large water system, marshes and mangroves as well as virgin tropical forest.
Arriving at Sian Kaán, you will start the tour on foot, taking a short hike through the jungle to the Muyil Maya temple, before walking along a wooden pathway by the water's edge. The next part of the visit will be by boat. Along with your expert guide, you will explore the reserve by water, discovering a cenote (sinkhole) that lies underneath the surface. There will also be a chance to swim in the clear waterways or float along the 'lazy river', don't forget your bathing suit!
Arriving back on dry land you will then be driven to Tulum archeological site (25km, 30 minutes).
The only Maya city located right by the Caribbean Sea, Tulum was a Maya fortress city that peaked between the 13th and 15th centuries. Your expert guide will lead you in exploring this small site, that was an important place of trade in jade and turquoise, and despite its size, displays many styles of Maya architecture.
There will also be time for you to take a swim and look up at Tulum's iconic structure from below.
Once your visit is complete you will be driven back to your hotel.
Dinner Suggestion for tonight on property at Olla Ceviche
Located at the beach for handcrafted cocktails, live entertainment every weekend and Instagram-worthy sunsets from our outdoor terrace. With an extensive spirits selection, including over 40 varieties of local Mezcals and Tequilas, our expert bartenders are sure to create the perfect drink for you. (cost not included)
Overnight: Andaz Mayakoba
Day 4: Day at Leisure
This day is yours to enjoy at leisure. You may relax in your lovely surroundings and take advantage of the many amenities and activities available at your hotel such as yoga class, enjoy the Naum Wellness & Spa where you can custom create the ritual(s) of your choice; explore the beauty of beach or just spend the day sipping and splashing in the Pool .
Children can also enjoy the Kimbo Kids Club, with activities here range from storytelling, arts and crafts and exciting games, to meeting new friends and engaging in inspiring experiences. (for children between the ages of four and 12)
Other optional suggested (not included) Activities:
Explore some of the best eco-archaeological park in Riviera Maya, such as Xcaret, Xelha or Xplore natural eco parks ideal for families, where the history of Mexico combines with fun.
Overnight: Andaz Mayakoba
Day 5: Shared Adventure to Rio Secreto Underground River and Caverns / Playa Del Carmen
You will be privately transferred to Rio Secreto to explore the extensive underground rivers (more than 12 kilometers) and caverns that crisscross the Yucatan Peninsula. These are by far the longest partially flooded caves in the area. You will start your adventure with a small ride on a van that will get you deep inside the jungle where the main entrances to the caverns will be located. Here you will have time to change and wear the special equipment that will be provided to you. You will continue on to immerse yourself into the caverns and start your 600-meter private route full of beautiful stalactites and stalagmites and other geological formations that will come to life under the expert tutelage of your guides.
Note: this is a shared excursion in groups no larger than 10 participants.
Overnight: Andaz Mayakoba
Day 6: Private Whale Shark Expedition
This is your chance to swim with the majestic whale shark, the largest fish in the world. In this private trip, you will snorkel alongside these gentle creatures for 2 hours taking in their size and beauty. You will be met at your hotel at around 8 am (time to be confirmed the day before), and will head to the marina from where you will take a 1-hour boat ride to the natural migration route of the whale shark.
You will swim alongside the whale sharks that pass by this area yearly between June and September. Despite their size, whale sharks are totally harmless to humans, consuming only large quantities of plankton.
This expedition includes:
• Deluxe Private roundtrip transportation
• Private Vessel
• Snorkeling gear
• Life jacket
• Private Bilingual Certified Whale Shark Guide (if more than 2 guests 1 additional guide)
• Entrance fees to the National Reserve of the Whale Shark
• Juice, coffee, bread, fruit (which you may enjoy at arrival to the pier)
• Bottled water and Sodas
• Beer (only after swimming)
• Lunch (Sandwich and fresh made Ceviche)
An additional guide is recommended when there is more than 2 pax and they want to swim altogether. By regulation, your whale shark boat will never have more than 10 swimmers. Two snorkelers will enter the water with a guide at a time to swim alongside these gentle giants. The other 4 pairs on the boat will enter the water in the rotation, usually giving all the swimmers on the boat the chance to swim with 3 to 4 or more whale sharks.
This Expedition requires certain swim ability as these animals can be found 20 to 30 miles out in open Ocean. Life Jackets are mandatory.
Dinner experience for tonight on the property is suggested at Casa Amate
Open exclusively for dinner and serving diverse Latin American cuisine, Casa Amate has a unique and sophisticated residential concept designed to resemble the home of an eclectic traveler passionate about Latin culture. The restaurant is built around a courtyard overlooking the resort's surrounding lagoon with a special Amate tree, which gives the venue its name. Each intimate room is specifically designed as one would find in a house including a "Bar Studio", "Library", "Estancia" and the "The Comedor."  (Cost not included)
Overnight: Andaz Mayakoba
Day 7: Transfer from Andaz Mayakoba to Cancun Airport
Your driver will meet you in the hotel lobby for your private transfer to Cancun International Airport.
Dates
Our trips are fully customized, allowing us to build your itinerary for any time of the year.
Prices
Our custom-tailored journeys start from $800 USD per day for two travelers. Contact us today to discuss your travel desires and design a personalized proposal with exact pricing.
Please note, our pricing guideline is a starting from price and is not necessarily applicable to the suggested hotels contained within the suggested itineraries on this web site. Itineraries are customized prior to final pricing.