Punta Mita's enviable spot on the northern tip of the Bay of Banderas brings with it a host of exciting activities.
Surfing, sport-fishing, whale watching, and jungle climbs are just the start of what the ultra-exclusive enclave has to offer.
Twenty-four hours is nowhere near enough time to explore this secluded vacation hotspot, but enough for a small sample of what's on offer.
Here's how you could spend 24 hours in Punta Mita.
7am
With a busy day ahead, you'll need a substantial breakfast. For that, you should head to Dos Catrinas, a trendy restaurant at the elegant Four Seasons Hotel. Breakfast is served from 6.30 am, so if you want to start earlier, you can. First enjoy an energy-boosting smoothie, perhaps their Green Wonder made from coconut water, banana, strawberries, and spirulina.
Next, take a pick from the Mexican specialties range. Try the enfrijolada made of chicken-stuffed corn tortilla, black bean salsa, chorizo, sour cream, epazote, red onion, and cotija cheese. Finish your meal with Mexican coffee; regular coffee with cinnamon, brown sugar, orange, and cloves.
9am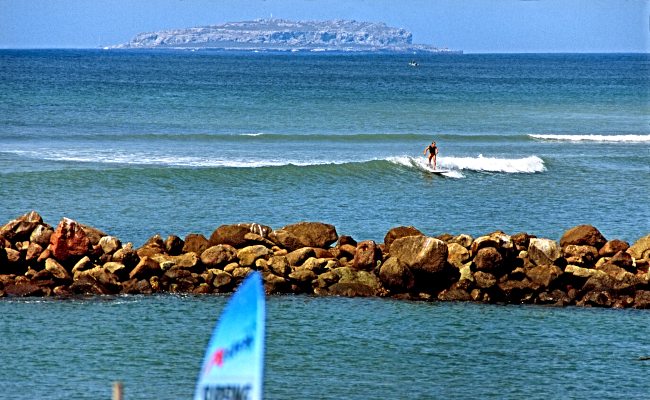 Grab your board and head to the coast for some surfing, one of Punta de Mita's favorite past-times. There are plenty of surfable beaches to choose from, but La Lancha is better for more experienced riders and El Anclote better for beginners.
Alternatively, if you're looking for something a bit gentler, head to Imanta Resort to enjoy one of the finest spas in Mexico. Nestled within the jungle, you can enjoy a range of treatments based on Aztec and pre-Hispanic healing methods while listening to the gentle breeze shift the overhead canopy.
1pm
Whether you're full of energy from surfing or relaxed from a spa session, it's now time for lunch. Head to Si Senor, a celebrated Mexican seafood restaurant which prides itself on serving national dishes created with the freshest ingredients. Start with shrimp pastor tacos with guajillo chile and pineapple. Move on to a catch of the day and finish with one of their margaritas made with natural ingredients.
2.30pm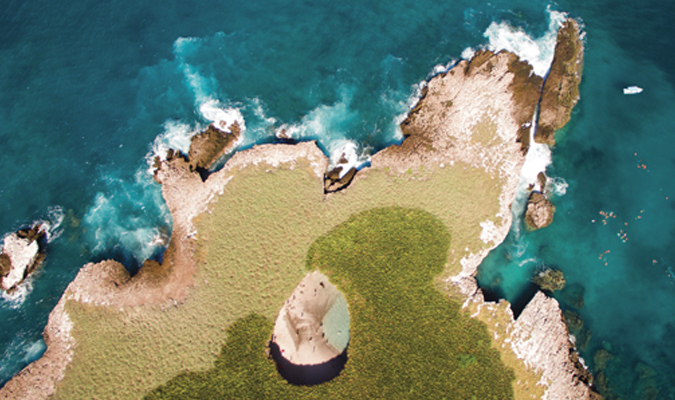 Now, it's time to explore one of the area's most fascinating and famous landmarks, the Hidden Beach in the Marietas Islands. Also known as Playa del Amor, this secluded retreat has become an icon of the region and is regularly named among the world's most beautiful beaches.
Once a flooded cave, it is thought artillery tests carried out on the island blasted a gaping hole in the roof and opened the beach up to the sun's rays. While this theory is unconfirmed, there's no doubt the result is stunning.
To get there, hire a private water taxi and take a short hop (around 15 minutes) across the Bay of Banderas. Once there, you will have the chance to enter the cave-like structure, swim its crystal-clear waters, and take a few pictures on the sands. It should be noted that access to the beach is subject to sea conditions.
You can also paddle-board in and out of the islands' many caves. If you're lucky, you may also spot the odd dolphin or humpback whale.
5pm
As you ease your way into the evening, enjoy some pre-dinner drinks at Rosa Mexicano, a traditional Mexican diner with gorgeous views over the Pacific Ocean. This unfussy eatery serves excellent Mexican classics and enjoys a vibrant atmosphere complete with live music.
Order their signature cocktail, the Tequila Rosa Margarita, sit back, and enjoy the views. If you're feeling a bit hungry, try one of their famous guacamoles prepared right at the table.
7pm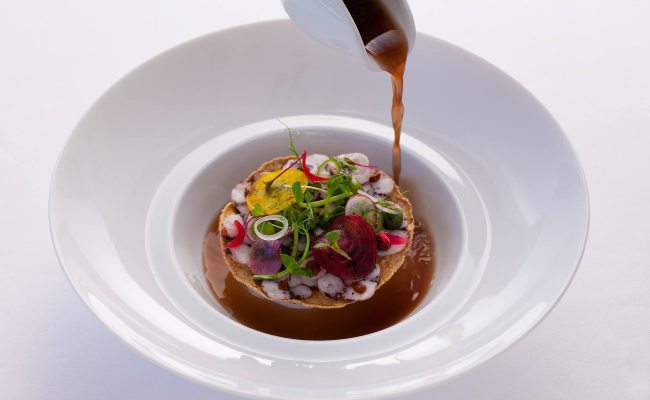 When it comes to dinner, you could continue your stay at Rosa Mexicano and enjoy a sublime meal. But, in a bid to experience as much of Punta Mita as you can, head to Carolina, a contemporary Mexican restaurant nestled within the St Regis Resort.
An AAA Five Diamond Award winner, Carolina takes traditional Mexican cooking methods and combines them with modern innovations to produce an outstanding gourmet experience. Its ever-evolving menu dips into traditional Mexican cuisine and the flavors of Punta Mita but continues to elevate the food to unprecedented levels.
9pm
Finish your evening with a nightcap at Mala Suerte, a relaxed beach bar with a boho-chic vibe and drinks served right on the sands. Its fire pit is the perfect place to gather, mingling with your group to discuss the day's adventures.
Where to stay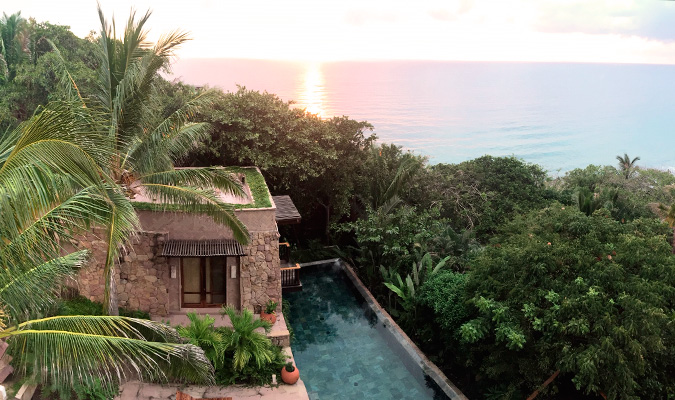 Like a child trying to see something they shouldn't, boutique resort Imanta pokes its head over a lush jungle canopy to sneak views of the breath-taking Bahía de Banderas.
Half-hidden by tropical palm trees, this collection of luxury casas and casonas is one of the finest places to stay in all of Punta Mita.
Their elegant suites are nothing short of extraordinary. A standard jungle suite offers magnificent views of the tropical palms and mountains, while the standard ocean view suite includes the glittering bay.
For a larger group, Imanta offers even grander accommodation. Their Casona Los Templos, a three-bed villa, comes with a Jacuzzi/hot tub and two master bedrooms connected a swimming pool.
For the ultimate in luxury living, The Tree House has it all. Nestled into the mountain-side, guests will enjoy complete solitude, only the sounds of sea birds and a gentle breeze break the silence. The three-story vacation villa includes a waterfall that fills three private pools.
Book a trip to Punta Mita
Punta Mita's natural beauty, elite amenities, and world-beating hotels have turned this once sleepy fishing town into one of Mexico's most exclusive getaways which, in turn, has attracted some of the world's biggest celebrities.
If you'd like to join them, make sure to book your trip with Journey Mexico. As end-to-end travel planners, we can organize every detail of the vacation, so you don't have to. As local experts, we have the insider knowledge to craft a unique experience that allows you to visit the best sites and lesser-known beauties.