OVERVIEW
ITINERARY DETAIL
DATES AND PRICES
In our Ultimate Honeymoon experience newlyweds sample the best in Riviera Maya's romantic luxury accommodations.
Arrive Cancun and enjoy private yacht service to the adults only Zoetry Villa Rolandi for four of nights of bliss on idyllic Isla Mujeres.  Journey southward on the Caribbean coast to Hotel Esencia for further relaxation and a private dive outing.  Conclude the honeymoon in Tulum after tours of Sian Ka'an Biosphere, and the Mayan centers of Tulum and New Wonder of the World Chichen Itza.
PHOTO GALLERY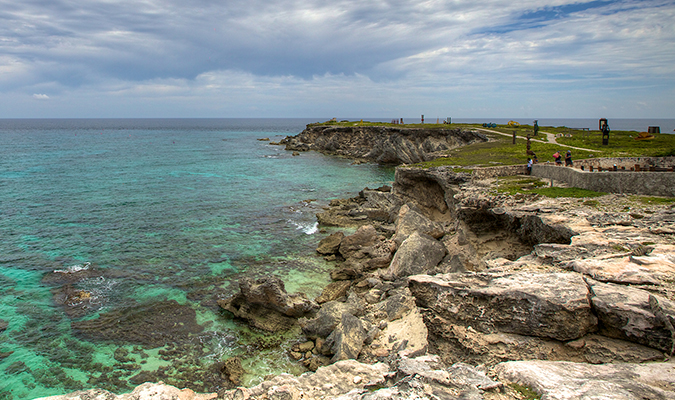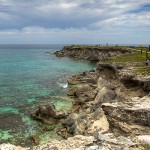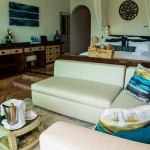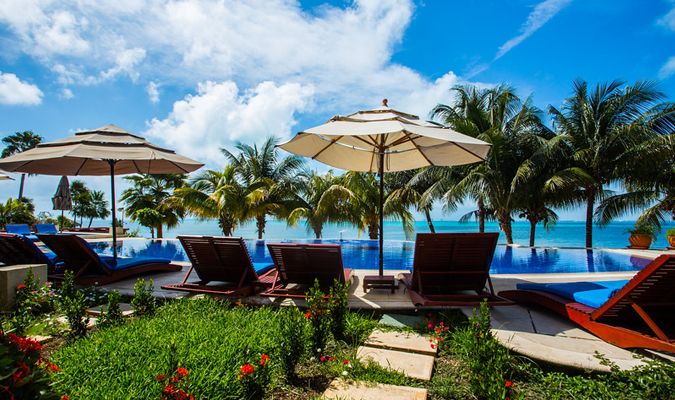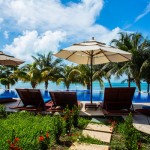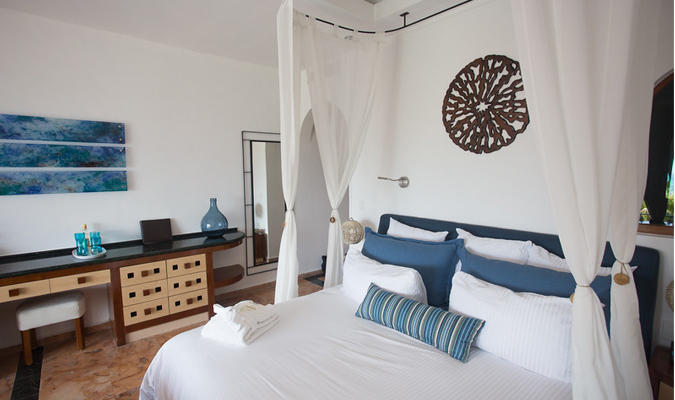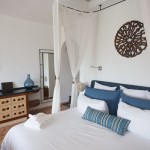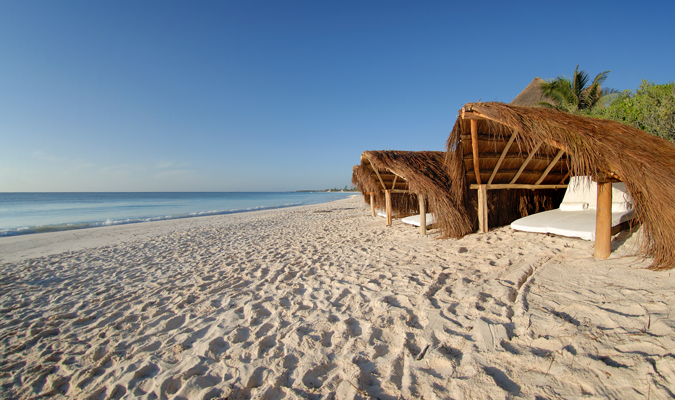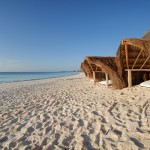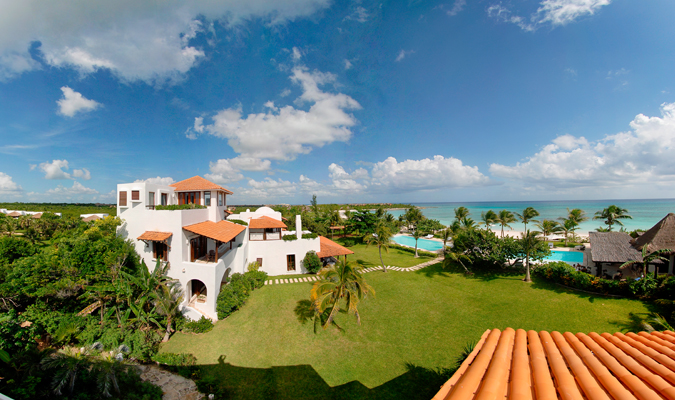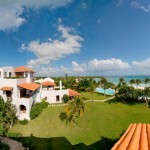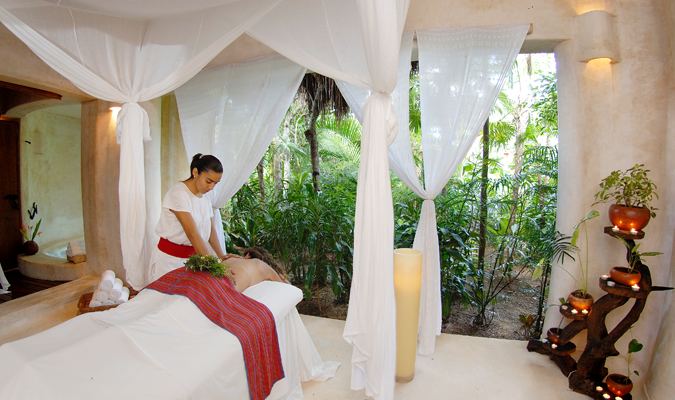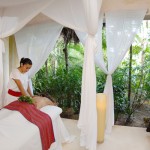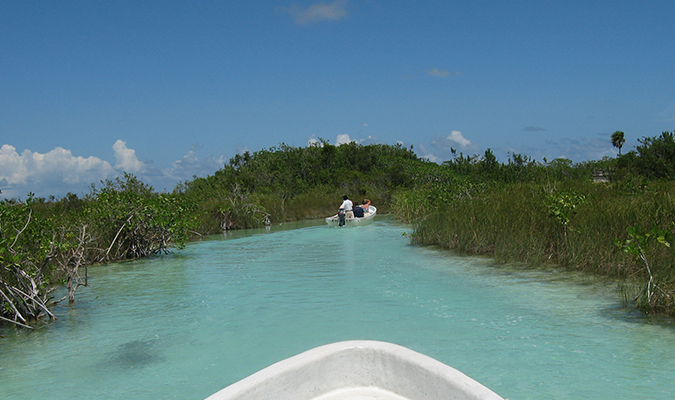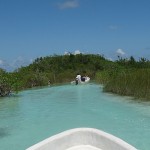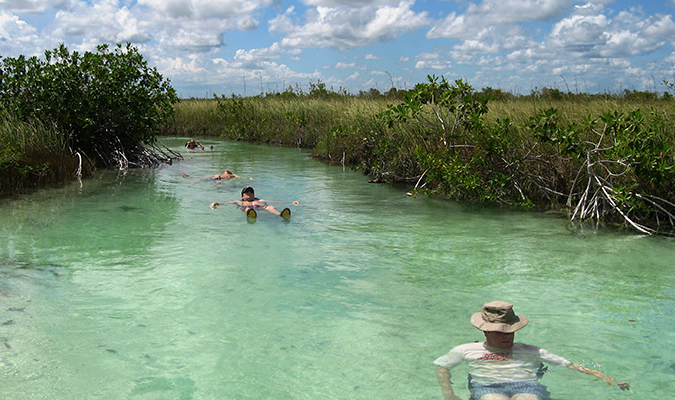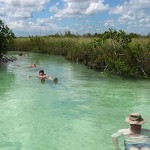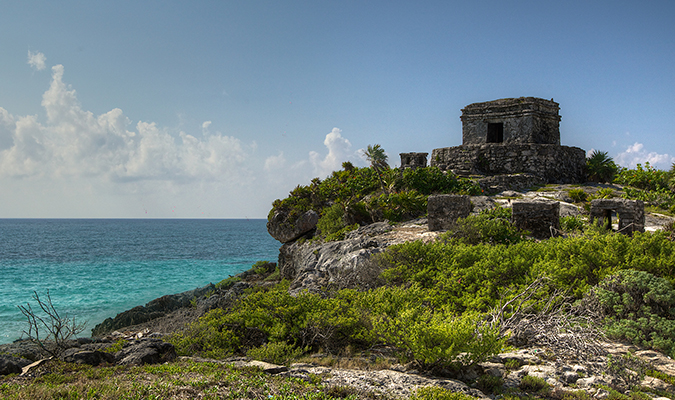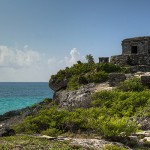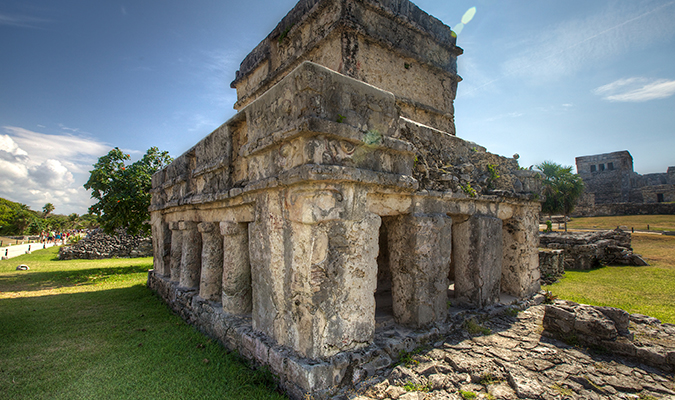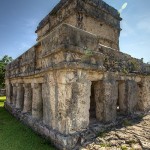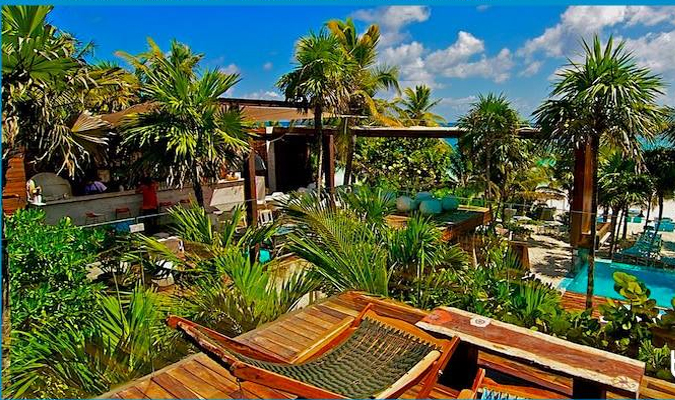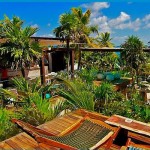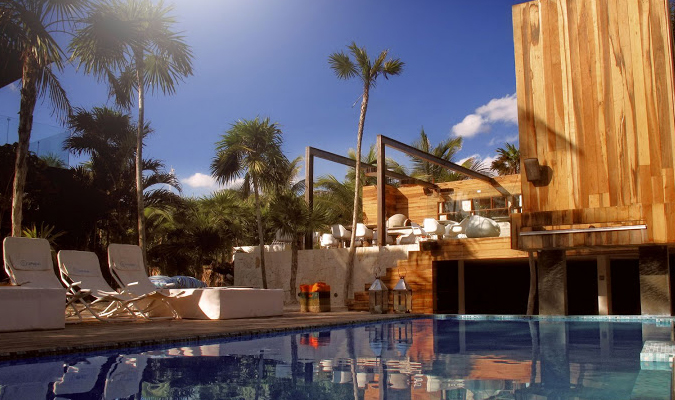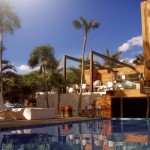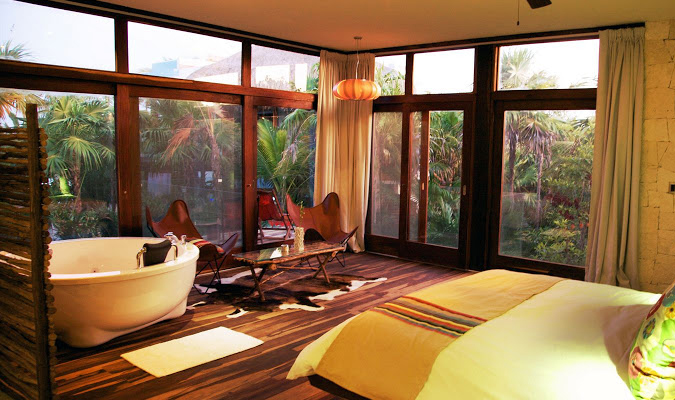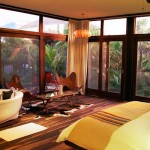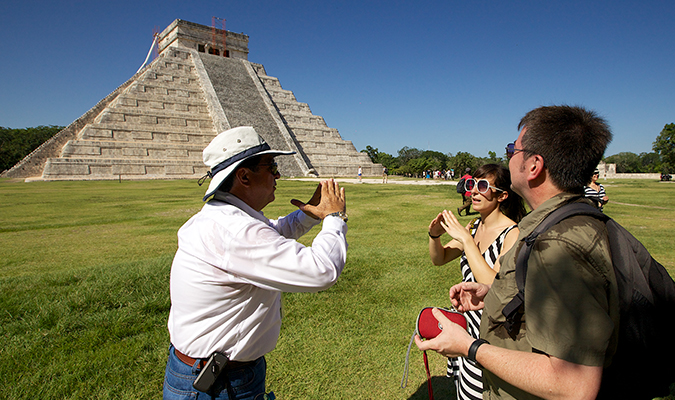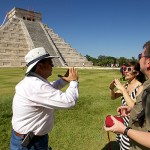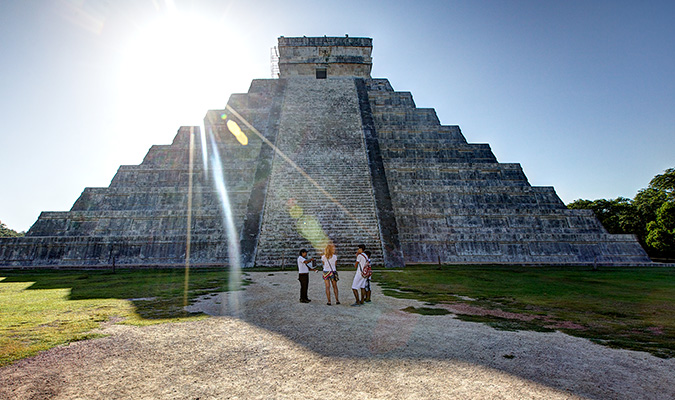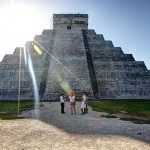 HIGHLIGHTS
Isla Mujeres – Enjoy a private yacht transportation to Isla Mujeres.
Sian Ka'an – Private tour to the Biosphere.
Tulum – Visit ancient beach front ruins.
Chichen Itza – Private tour to Chichen Itza.

Day 1: Arrival Day Cancun Airport – Transfer and Private Yacht to Isla Mujeres
After passing through customs at the Cancun International Airport, your driver will meet you for private transport to a local dock where a yacht awaits for private ferry to Isla Mujeres.
Villa Rolandi hotel provides boat transfer service in a private yacht for all guests on arrival and departure days from 9:30 am to 7:30 pm.
Overnight: Zoetry Villa Rolandi
Day  2 – 4: Days at Leisure in Isla Mujeres
Located in the middle zone of Isla Mujeres and facing Cancun, Hotel Villa Rolandi offers a nightly view of the mainland's distant lights over the Caribbean Hotel Villa Rolandi.
These days are yours to enjoy at leisure, you may relax in your lovely surroundings and just lay back in the white sands and turquoise seas or take advantage of the many amenities and activities available in the Island such as Garrafon Natural Park, Scuba Diving, Swimming with Whale Sharks (June-September) or simply kick around the narrow colorful streets of the tiny downtown.
Overnight: Zoetry Villa Rolandi
Day 5: Private Transfer from Isla Mujeres to  Hotel Esencia
After breakfast, honeymooners will enjoy private yacht return transfer to Cancun, where  your driver will meet you for onward passage to Hotel Esencia, on the Riviera Maya. Esencia introduces the Mayan world and its deep connection to the earth, to the spirit of nature and the luxury of simplicity. It provides comfort that leads to relaxation and personal attention that leads to a heightened sense of optimism and peace.
Overnight: Hotel Esencia
Day 6: Private Catamaran Sail with Snorkeling Tour
Enjoy a wonderful day sailing across the Caribbean and explore its deep crystal clear waters on private a snorkeling tour. Just lay back and soak up the beauty of the ocean and its amazing colors.
This expedition includes: 8 hour expedition of board the private catamaran, National Open Bar, Snorkeling Tour, Snorkeling Equipment, Dry Snacks, private round trip transportation
Overnight: Hotel Esencia
Day 7 – 8: Days at Leisure in Riviera Maya
These days are yours to spend time in the beautiful white sand beach and relax on property; or to enjoy some of the best available activities in the area such as Snorkeling or Scuba Diving in Mayan Cenote, visit Xel-Ha, Xcaret, Xplore or Rio Secreto Natural Parks.
Overnight: Hotel Esencia
Day 9: Private Transfer to  Be Tulum via Sian Ka'an and Tulum Archaeological Site.
Your driver will meet you after breakfast to provide a guided tour of Sian Ka'an Biosphere and the beachfront ruins of Tulum.  After a big day exploring the natural and historical grandeur by boat and on foot, settle into the Be Tulum.
Honeymooners will find a special decoration and complementary bottle of sparkling wine in the room upon arrival and receive room Upgrade and Late check out (subject to availability).
Enjoy the Hotel and everything it has to offer!
Overnight: Be Tulum
Day 10: Playa del Carmen Private Full Day Tour to Chichen Itza
Your driver will meet you early this morning to beat the crowds for a private tour at New Wonder of the World and UNESCO World Heritage Site Chichen Itza.
Overnight: Be Tulum
Day 11: Day at Leisure in Tulum
Enjoy the white sands and turquoise seas. Be Tulum offers Bottle of sparkling wine, special decoration in the room, upgrade to the next category of suite (subject to availability).
Overnight: Be Tulum
Day 12: Tulum Private Transfer to Cancun
Your private driver will meet you in Tulum and you will be driven the 130km (1 hour 45 minutes) to Cancun Airport for departure flight.

Dates
Our trips are fully customized, allowing us to build your itinerary for any time of the year.
Prices
Our custom-tailored journeys start from $800 USD per day for two travelers. Contact us today to discuss your travel desires and design a personalized proposal with exact pricing.
Please note, our pricing guideline is a starting from price and is not necessarily applicable to the suggested hotels contained within the suggested itineraries on this web site. Itineraries are customized prior to final pricing.