OVERVIEW
ITINERARY DETAIL
DATES AND PRICES
VIDEO
Let romantic Tulum and the Riviera Maya wash over you with an eight-day trip filled with excitement and beauty in this gorgeous part of the world.
In this wonderful trip specifically designed for couples, you'll experience the next level of luxury with Journey Mexico's world-class service and stays at some of the top resorts in Mexico. Completely unwind at the intimate boutique hotel, Be Tulum, and be dazzled by the elite amenities available at the famous Rosewood Mayakoba resort.
Spend your days exploring this stunning part of the world with your partner. Journey deep into the animal kingdom with a trip to the Sian Ka'an Biosphere Reserve, visit ancient Maya ruins, and unwind with couple's spa treatments.
Finish this romantic Tulum and Riviera Maya journey in style, aboard a luxury boat, bobbing on the crystal-clear Caribbean Sea. And, while this itinerary is designed for couples, it can be custom tailored for groups or other travelers wanting to explore the beauty of the Riviera Maya and Tulum.
PHOTO GALLERY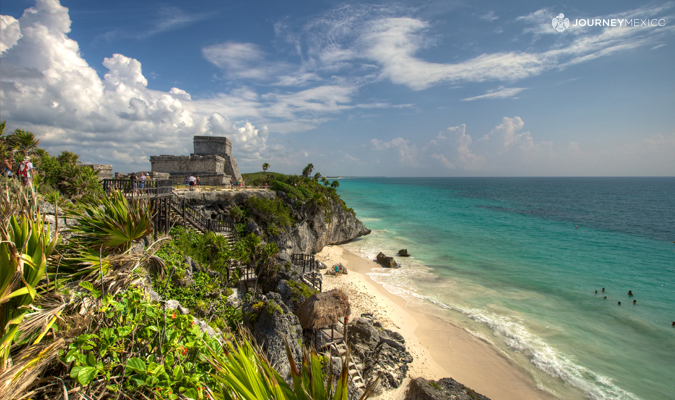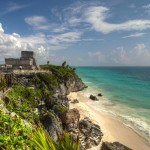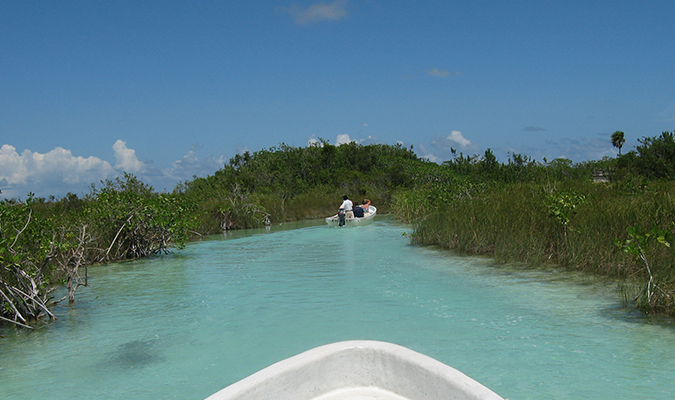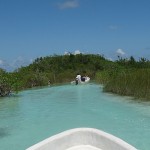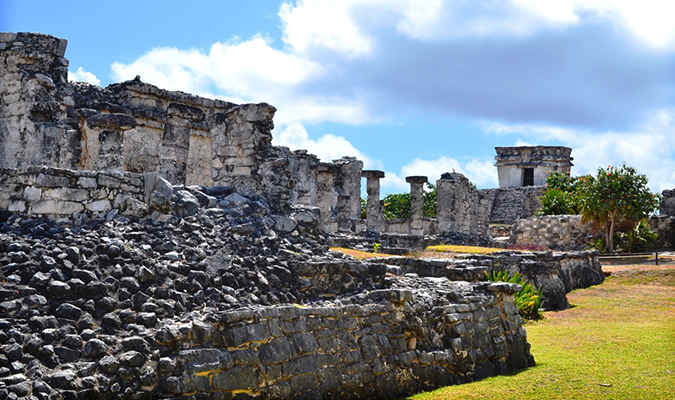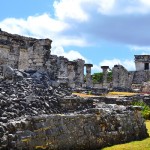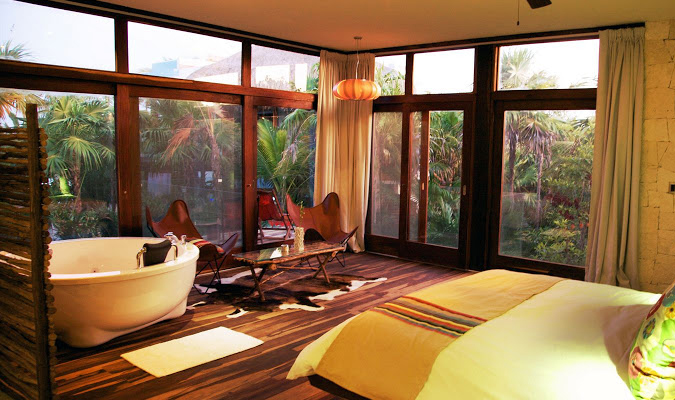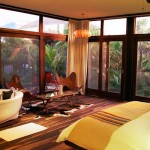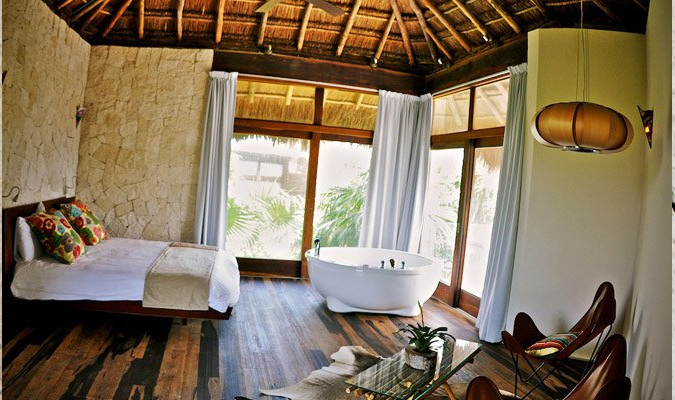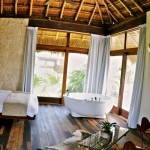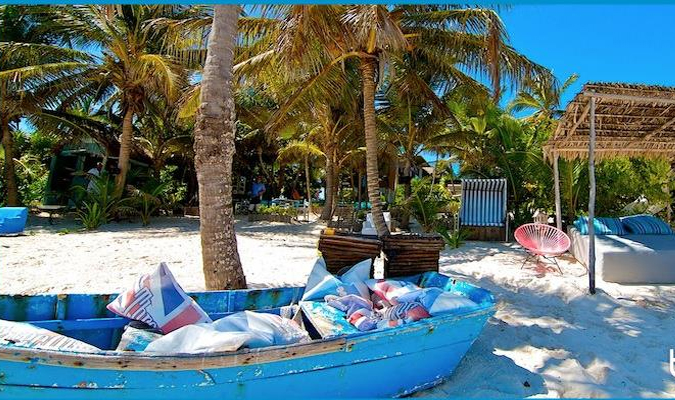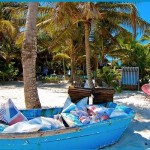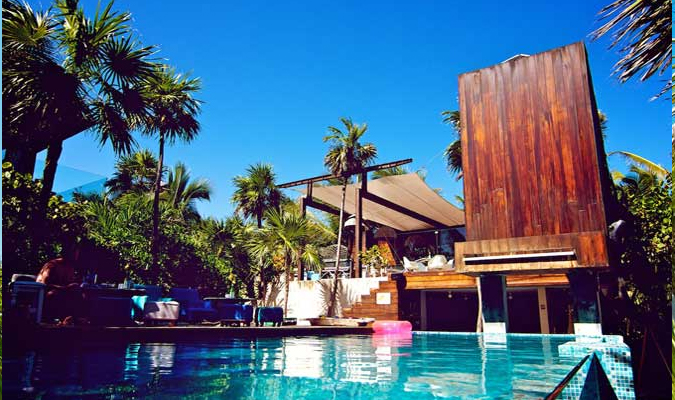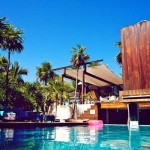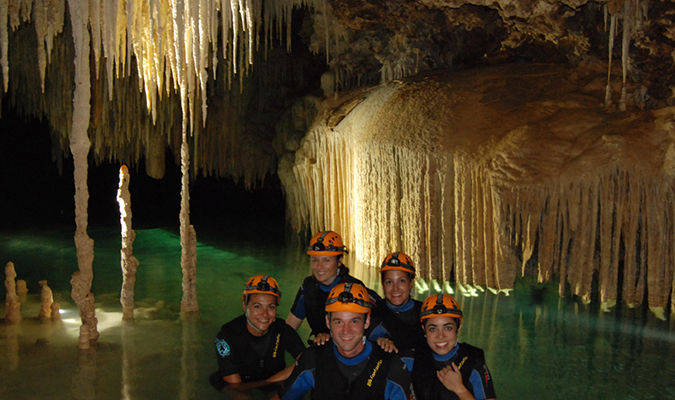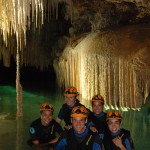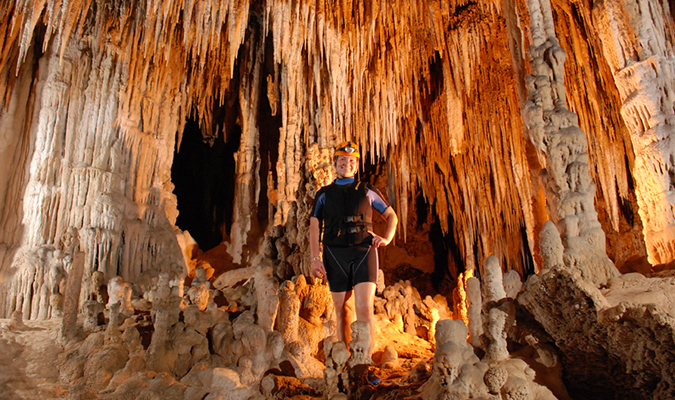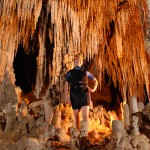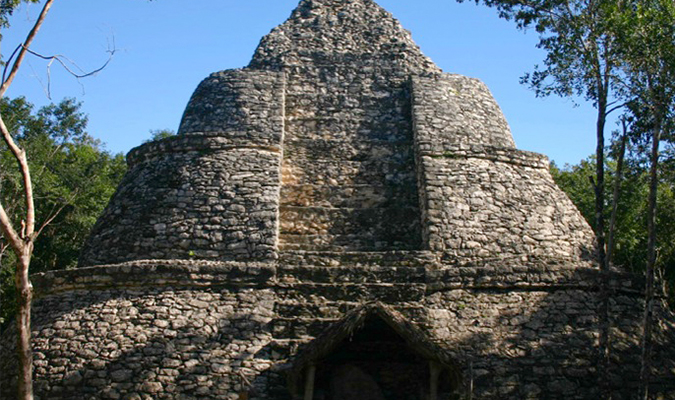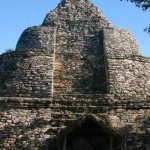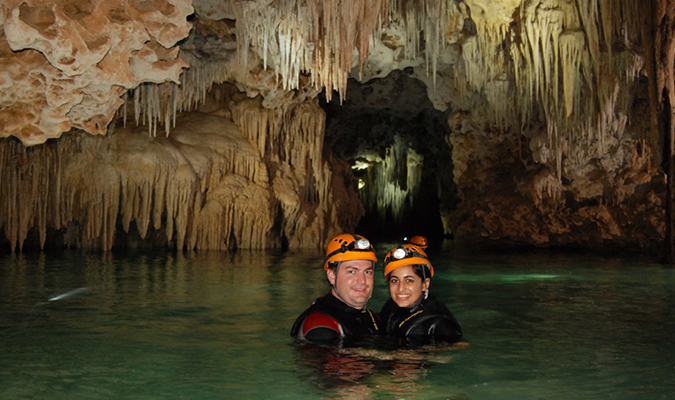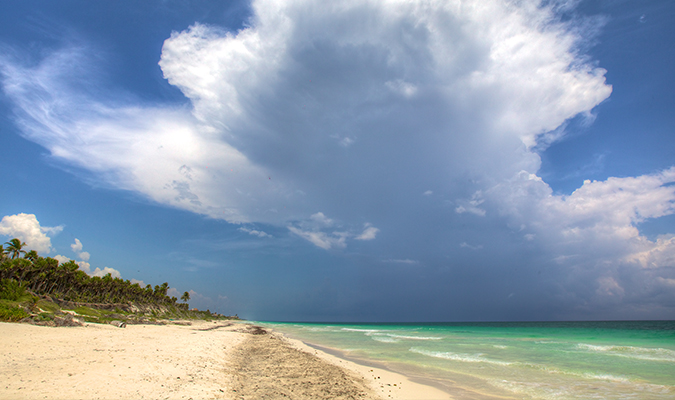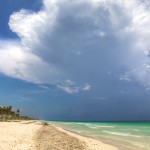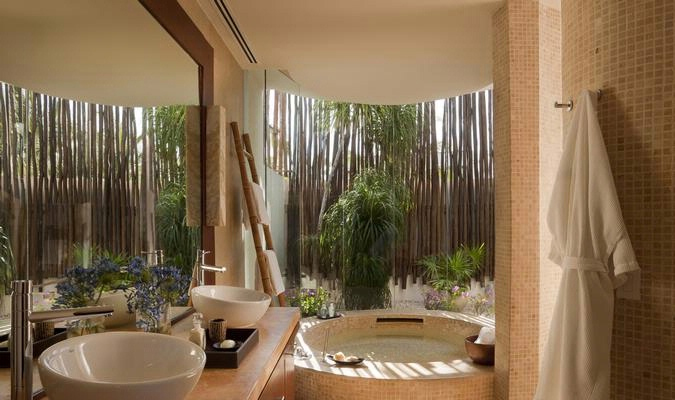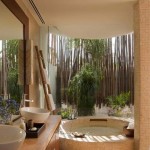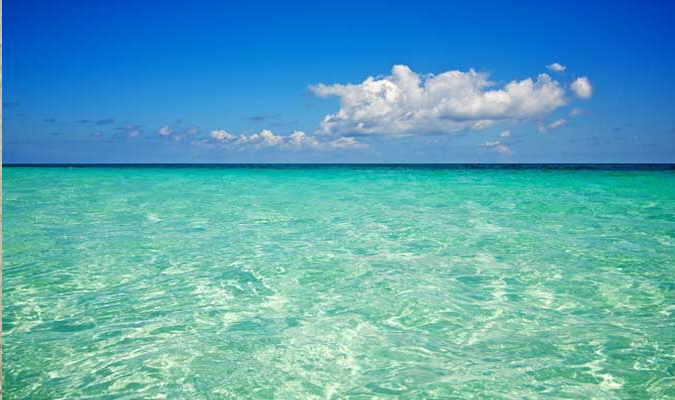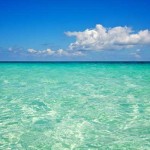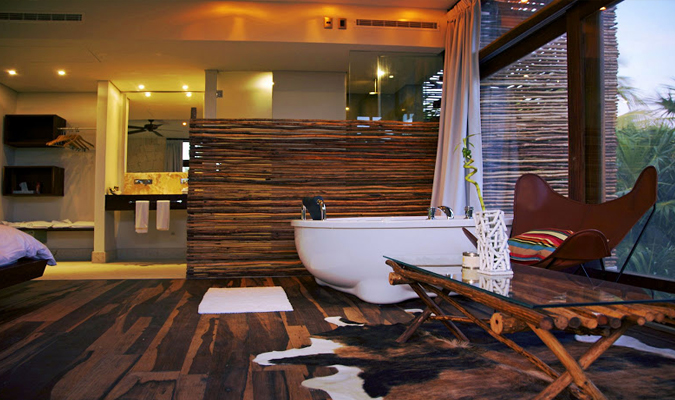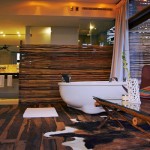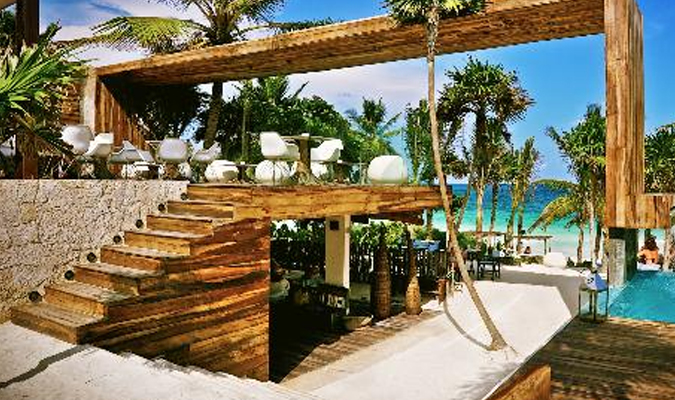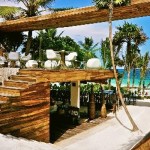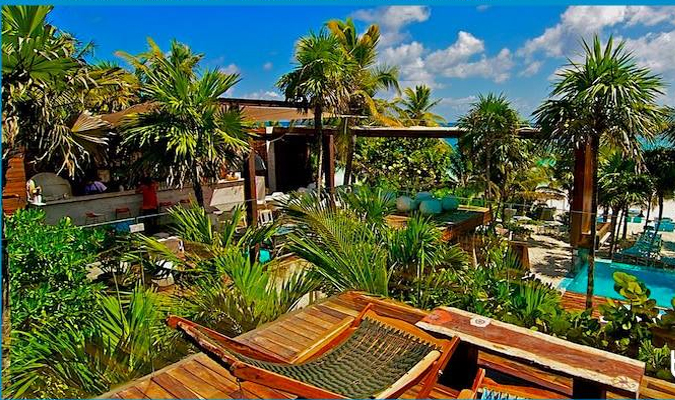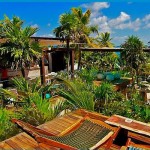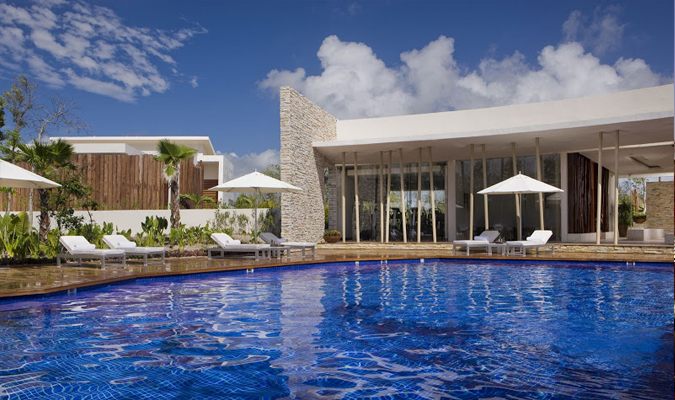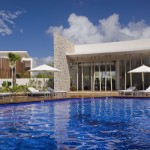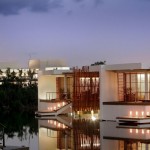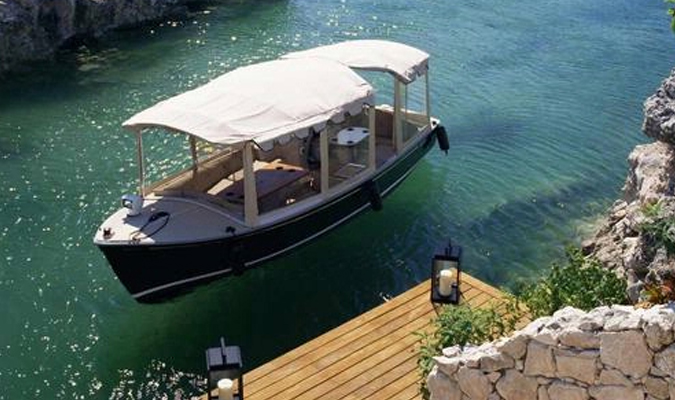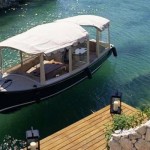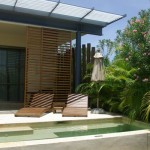 HIGHLIGHTS
Tulum – Fall in love with Tulum, a dreamy beach-side city of boutique hotels and enticing gastronomy
Sian Ka'an Biosphere Reserve – Explore this UNESCO World Heritage Site, home to big cats, crocodiles, and more
Yal-ku lagoon – Dive into the Yal-ku lagoon to snorkel its crystal-clear waters and see tropical fish in their natural habitat
Ancient Maya ruins – Discover the fascinating myths and rich history at the Tulum and Cobá Maya ruins
Rio Secreto – Take a private, intimate tour through this underground passage, hiking and swimming to see stalagmites and stalactites
Day 1: Arrival in Cancun
Today you will be met by a Journey Mexico guide at Cancun airport and privately transferred to your boutique hotel in Tulum, your chic home for the next five nights.
Immerse yourself in a heady blend of luxury and nature, in an unparalleled hideaway surrounded by tropical forest and the ocean. Your suite features a daily American breakfast served to your room and a relaxing private pool with a ground floor stay or a hot tub on the second floor. At night, enjoy a special dinner on the beach which we will reserve for you.
Overnight: Be Tulum
Day 2: Adventure into the Sian Ka'an
Today, enjoy a privately guided tour of the Sian Ka'an Biosphere Reserve, a UNESCO World Heritage Site home to monkeys, big cats, crocodiles, whales, and much more. Nestled on the east coast of the Yucatán peninsula, this complex habitat of jungles, mangroves, and sea is the perfect place to go on an adventure with your partner.
As you tour the area's waterways by boat, look out for the many animals that swim past or hide in the vegetation. Additionally, you will have the chance to swim in its waters or float down the 'lazy river'.
After your animal adventure, we travel back in time with a visit to the majestic ancient Maya ruins in Tulum. This stunning archeological site is the only place in Mexico where you will find ancient Maya ruins right next to the Caribbean Sea. Take the time to swim underneath and admire them from the crystal-clear waters below.
Overnight: Be Tulum
Day 3: Beach day and couple's spa
Today is a beach day, revel in the spectacular beauty of your Caribbean settings and enjoy your day at leisure. This evening you will be pampered at the Yaan Wellness Energy Spa with a "Couples Divine" treatment — an extraordinary two and a half hour experience that includes a sweet honey and almond body scrub, a Maya cacao body wrap, an hour's ylang ylang massage, and a rose quartz crystal and vanilla-infused flower bath.
Overnight: Be Tulum
Day 4: Cobá and underwater safari at Yal-ku
Today, you and your partner will be privately transferred to the incredible Maya archeological site of Cobá, an area so large that we recommend you explore on a bike. With your guide providing expert insight, discover this ancient wonder which includes a large pyramid which you are free to climb and enjoy views from its peak. After the visit, continue to explore some of the best kept secrets of the area – the secluded underground cenotes, where you will be able to swim.
After, the day's adventure continues at Yal-ku lagoon, a crystal-clear body of water home to tropical fish. Dive in with snorkeling equipment and come face-to-face with the cute creatures who live there.
Overnight: Be Tulum
Day 5: Day at leisure in Tulum
Today is yours to spend however you like. Romantic Tulum is famous for its wellness offerings as well its spectacular beaches and laidback energy. Spend the day with your partner, exploring the many delights found in this spectacular part of the world.
Overnight: Be Tulum
Day 6: Rio Secreto
Depart your hotel, Be Tulum, and enjoy a private ride to the fabulous Rosewood Mayakoba, one of the world's finest resorts and your home for the next two nights.
En route, go underground and explore Rio Secreto, a surreal subterranean river full of beautiful stalactites and stalagmites. Journey along its passageways, observing natural history dating back millions of years as you hike and swim through a 600-meter route on a private tour. Go deep inside an underground cave, where you'll experience true silence among some of the most dramatic mineral formations in the world.
Overnight: Rosewood Mayakoba
Day 7: Private Sail Charter
End your romantic Tulum vacation in style, with a wonderful day sailing across the Caribbean, exploring its crystal-clear waters on a private snorkeling tour.
As the captain leads the way, just lay back and soak up the beauty of the ocean and its amazing colors. When the time comes, don your snorkeling equipment and jump into the ocean to view its tropical marine life.
Back on dry land, enjoy the rest of the day at leisure at your beautiful hotel and learn why Rosewood Mayakoba has repeatedly been named among the world's finest hotels by Conde Nast Traveler.
Day 8: Departure from Cancun
Receive a private transfer from Rosewood Mayakoba to Cancun international for your flight. Alternatively, if you'd like to extend your trip, make sure to speak to a Journey Mexico Travel Planner who can customize this romantic Tulum itinerary to suit your needs.
Dates
Our trips are fully customized, allowing us to build your itinerary for any time of the year.
Prices
Our custom-tailored journeys start from $1,800 USD per day for two travelers. Contact us today to discuss your travel desires and design a personalized proposal with exact pricing.
Please note, our pricing guideline is a starting from price and is not necessarily applicable to the suggested hotels contained within the suggested itineraries on this web site. Itineraries are customized prior to final pricing.