OVERVIEW
ITINERARY DETAIL
DATES AND PRICES
This fully customizable tour of Mexico's central highlands and Pacific coast starts in Mexico City – the bustling capital of Mexico. Explore this culturally rich metropolis before traveling up to the 'cradle of the Mexican Independence Movement' in Guanajuato.
Heading towards the Pacific Coast, stop in Guadalajara to discover the folklore and traditions in the home of mariachi and tequila. To finish, head to the Pacific coast, visiting Lake Chapala along the way, and enjoy rest and relaxation on the golden sands of Punta Mita and Puerto Vallarta.
With so much to do on this epic journey, you may want to spend more time in one place or visit another entirely. Just let one of our Travel Planners know, and they'll happily make any changes you'd like to the itinerary.
PHOTO GALLERY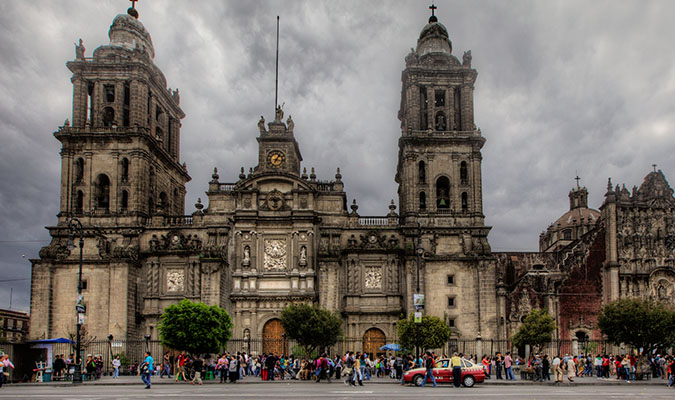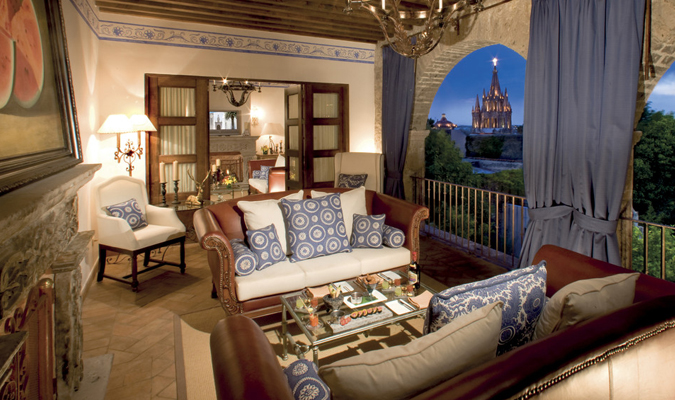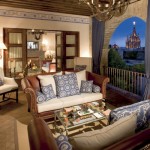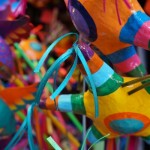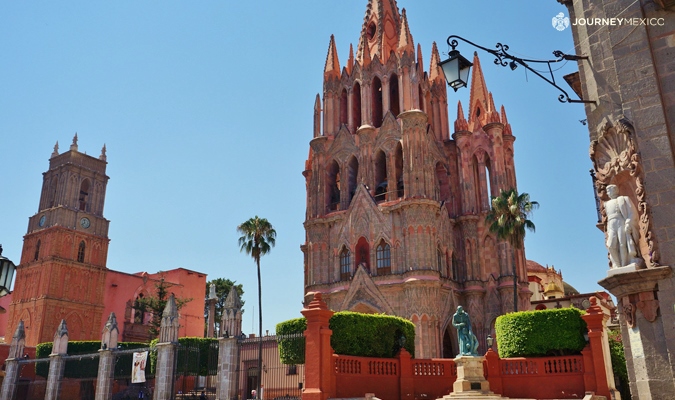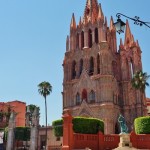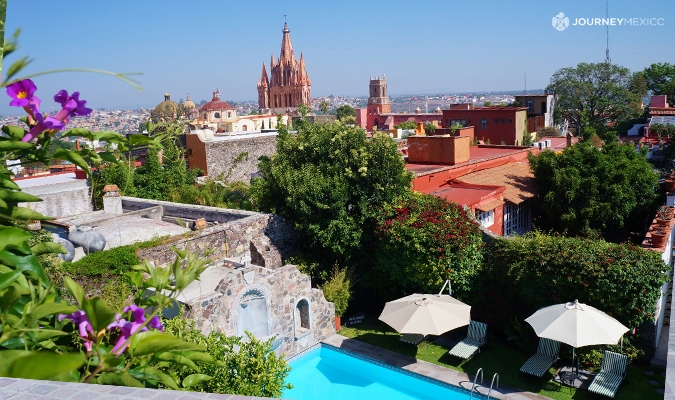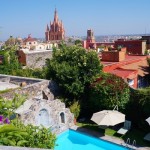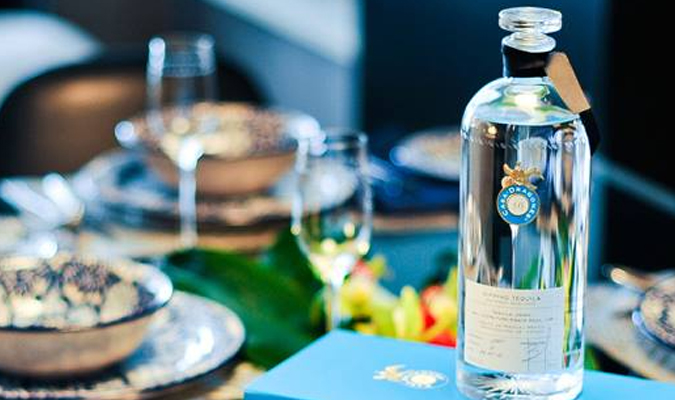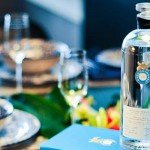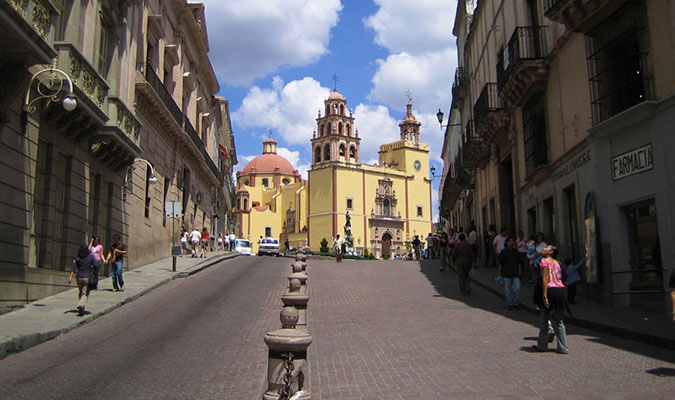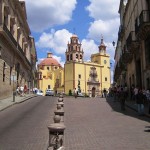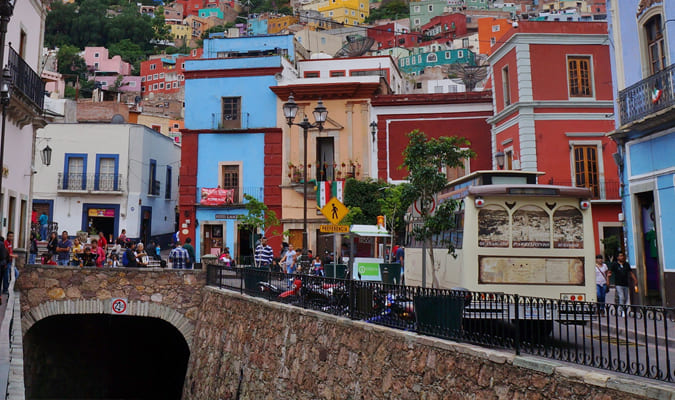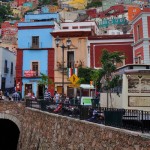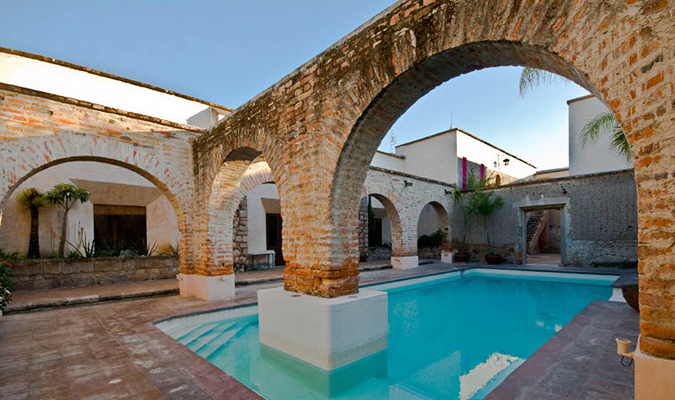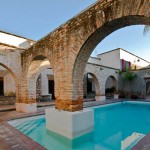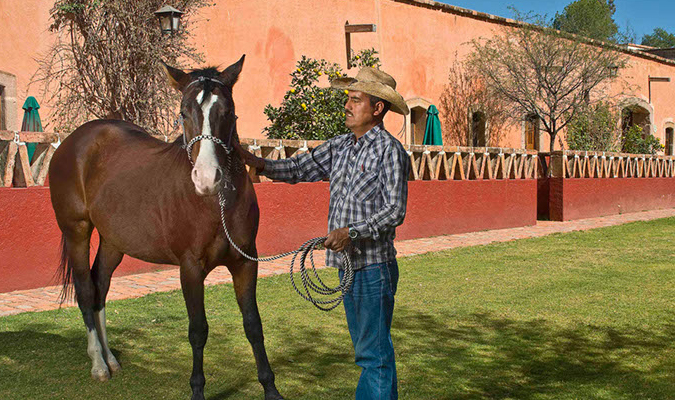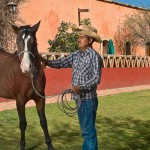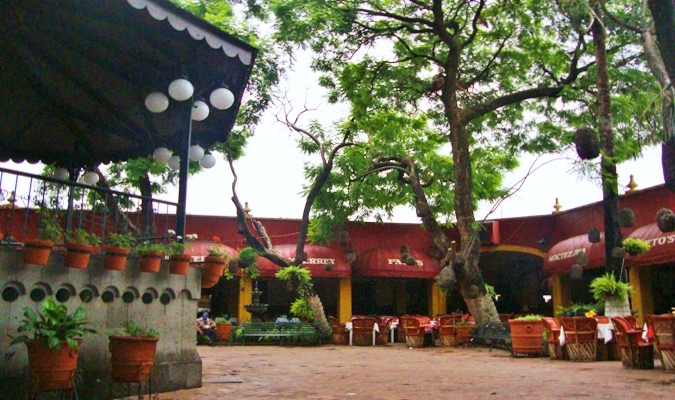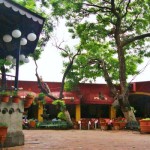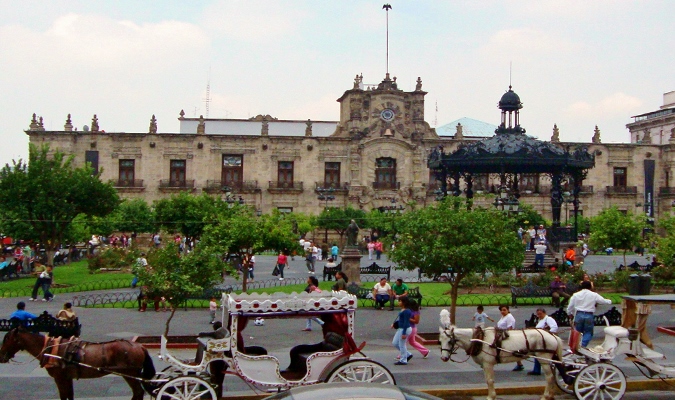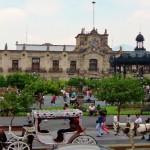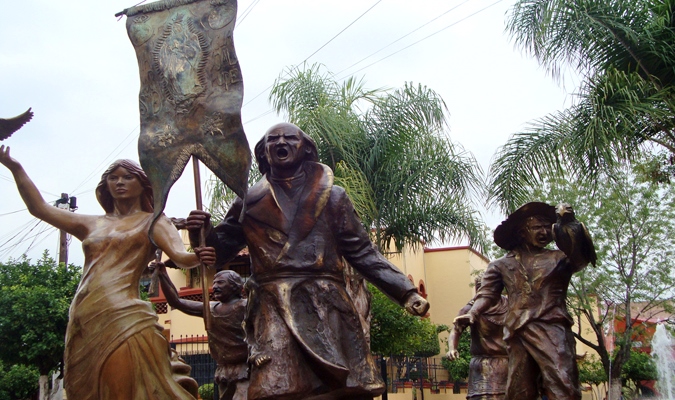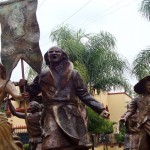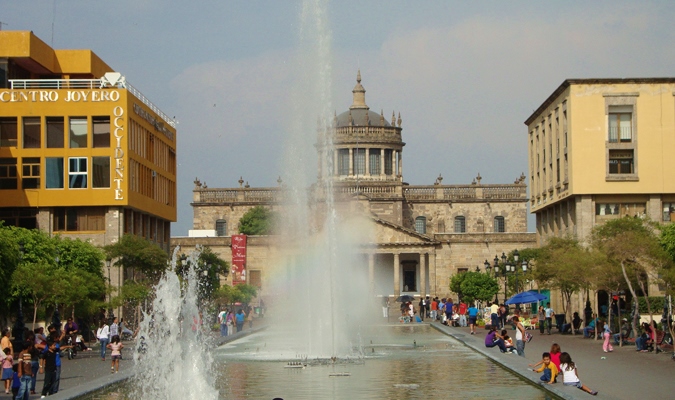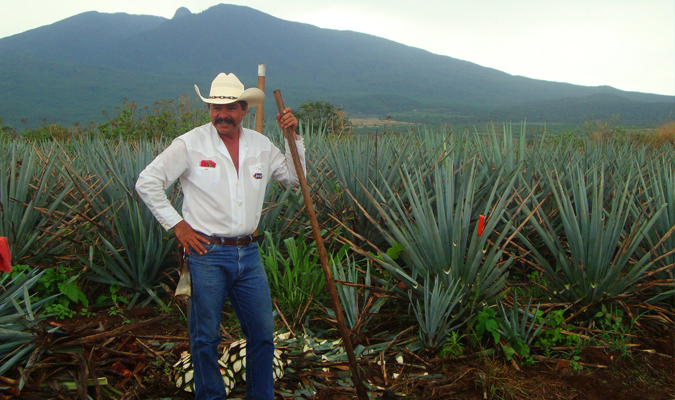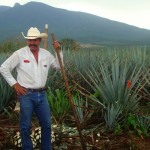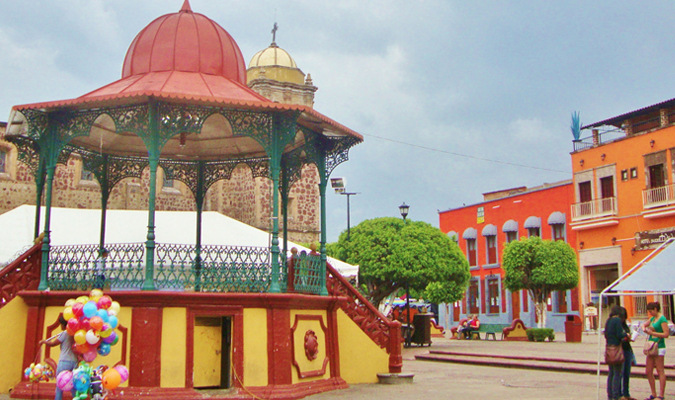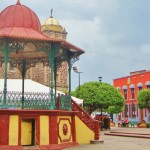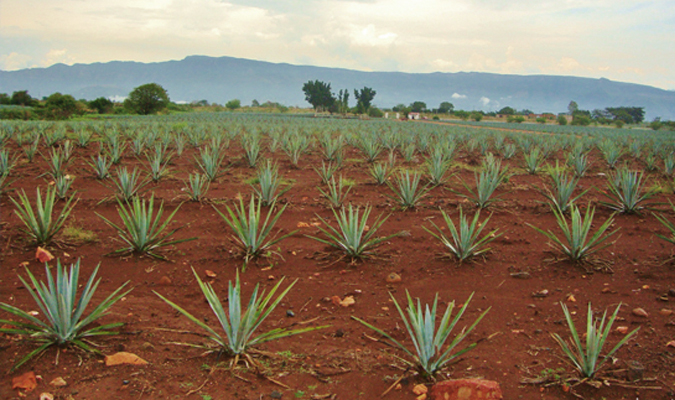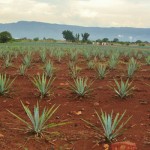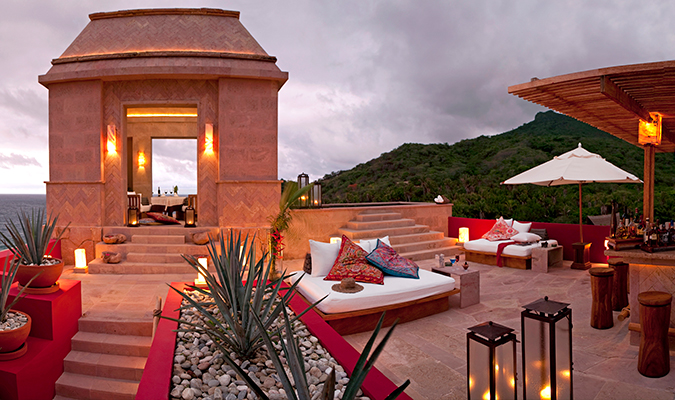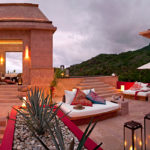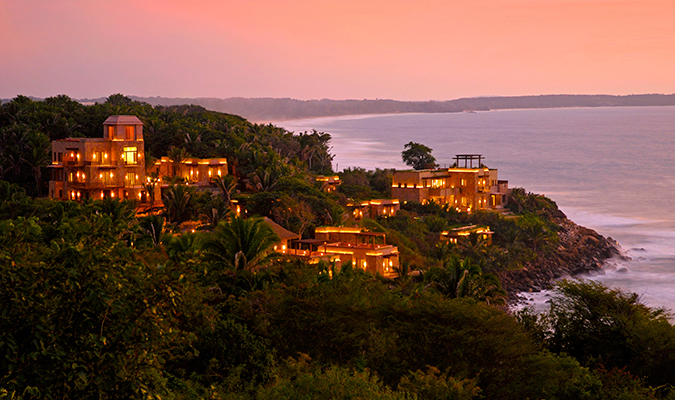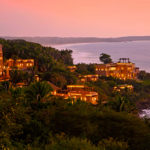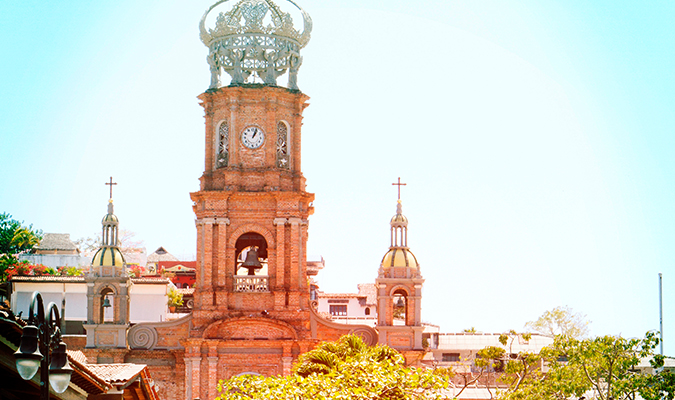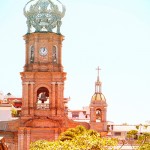 HIGHLIGHTS
Mexico City – Visit the delights of the capital including the Zócalo, the Anthropology Museum, Xochimilco, Coyoacán, Teotihuacan, and San Angel
San Miguel de Allende – See the colorful buildings, beautiful parks, and enjoy a private tequila tasting at Casa Dragones
Guanajuato – See spectacular Colonial-era architecture including baroque churches and facades
Guadalajara – Discover the capital of Jalisco with a private tour of its most famous landmarks
Tequila – Visit the famous Pueblo Magico of Tequila, home to Mexico's most famous spirit, and sample a drink or two
Punta Mita and Puerto Vallarta – Relax on the beautiful beaches of Imanta Resort and explore the many wonders of Puerto Vallarta
Day 1: Arrive in Mexico City
After arriving at Mexico City Airport, you will be met by your driver and privately transferred to your Mexico City hotel.
Overnight: Las Alcobas 
Day 2: Mexico City private tour and Anthropology Museum visit
Meet your private guide at the hotel and head to Mexico City's world-famous National Anthropology Museum. At the museum, your expert guide will add contour and color to the myriad of exhibits with special attention to the Aztec and Maya rooms.
After, head to Mexico City's city center and tour its sprawling main plaza, known as the Zócalo. Around the edges of this grand square lie some of Mexico's most important buildings, including The National Palace and The Metropolitan Cathedral.
After, gaze over the plaza's Aztec archeological site before heading to the beautiful Palace of Fine Arts.
Overnight: Las Alcobas 
Day 3: Transfer to San Miguel de Allende via Teotihuacán
Today, head northwards to Teotihuacan, one of the most famous archaeological sites in Mexico. As you explore, learn about Teotihuacan's accomplishments and visit the Pyramids of the Sun and the Moon.
After lunch in a local restaurant, the journey continues to San Miguel de Allende. Upon arrival, check in to your charming hotel and enjoy the rest of the evening at leisure.
Overnight: L'Otel
Day 4: San Miguel de Allende tour and VIP tequila tasting
After breakfast, enjoy a private walking tour of San Miguel De Allende, one of the world's most beautiful small cities. Tour the colorful, art-filled city center and visit San Miguel's most important sites such as the famous pink church, Parroquia de San Miguel Arcángel.
In the evening, you are invited to a tequila tasting in Casa Dragones, home to one of the finest, premium tequila brands in Mexico. Enter the 17th century house (otherwise closed to the public) for a private tequila presentation and degustation.
Overnight: L'Otel
Day 5: Guanajuato city tour
Today, enjoy a full-day excursion of Guanajuato city. With your expert guide, take a walking tour of the landmarks in the city center and use the morning to wander the winding streets and subterranean passages. Visit the thriving downtown area, which is full of interesting shops and the smells of delicious local cuisines.
Overnight: L'Otel
Day 6: Private Transfer to Guadalajara & Tlaquepaque City Tour
Today, head to the capital of Jalisco, Guadalajara. En-route, stop in Tlaquepaque to peruse the artisanal, hand-made wares for which the area is famous. Take the time to dip in and out of the former 17th and 18th century houses that are now art galleries, museums, souvenir shops, and restaurants.
On to Guadalajara, discover some of this colonial city's most treasured landmarks, including the Palacio de Gobierno, Hospicio Las Cabanas Cultures, Plaza Tapatia, the Arches Monument, Minerva Fountain, and many more.
Overnight: Hotel Demetria
Day 7: Tequila tour in Tequila
Today, head to the world-famous Pueblo Magico of Tequila, home of Mexico's most famous spirit. The experience begins with an "agave orientation" in working agave fields. Participate in the harvest before taking a private tour and tasting at Tequila Fortaleza – one of the most famous tequila producers in the world and adherents to the old tequila-making processes.
After, enjoy a private tour and sampling at La Tequileña – a modern boutique distillery run by the legendary Fonseca family. Taste the añejo and extra-añejo tequilas produced by Enrique Fonseca, widely regarded as one of the industry's best barrel blenders.
Later in the afternoon, enjoy a guided walking tour of Tequila's historic center, stopping at the world-famous Cantina La Capilla.
Overnight: Hotel Demetria
Day 8: Transfer to Punta Mita
Today after breakfast and hotel check out, meet your guide in the hotel lobby for a private transfer to Guadalajara International Airport for your flight to Puerto Vallarta.
Overnight: Imanta Resort
Please note: Commercial flight is not included
Day 9 – 10: Days at leisure
Take these days to relax and enjoy the picturesque beauty of Punta Mita, a favorite getaway for A-Listers and movie stars the world over. Take time to explore the breath-taking beauty of Imanta Resort, enjoying candlelit dinners by the ocean and cooling dips in the sea.
Plus, if you'd like us to arrange trips for you, we'd be happy to do so. Optional activities include a day in the dreamy surfer town of Sayulita, snorkeling, scuba diving, or playing one of the world-class golf courses in Punta Mita.
Overnight: Imanta Resort
Day 11: Puerto Vallarta city tour
On this final full day, take a trip to Puerto Vallarta, an unhurried beach-side city of cobblestone streets, adobe houses, and boutique shops. Enjoy a private tour with your guide, visiting the area's most iconic landmarks, including its palm-lined, beach-side walkway, El Malecon, and the Cathedral of Guadalupe.
Overnight: Imanta Resort
Day 12: Departure Day
Depart the beautiful Pacific Coast by private transfer to the local international airport for your flight home.
Dates
Our trips are fully customized, allowing us to build your itinerary for any time of the year.
Prices
Our custom-tailored journeys start from $800 USD per day for two travelers. Contact us today to discuss your travel desires and design a personalized proposal with exact pricing.
Please note, our pricing guideline is a starting from price and is not necessarily applicable to the suggested hotels contained within the suggested itineraries on this web site. Itineraries are customized prior to final pricing.