OVERVIEW
ITINERARY DETAIL
DATES AND PRICES
Enjoy an authentic holiday season in Mexico; celebrate a traditional Mexican Posada (holiday fiesta), explore Mexico City, discover the Riviera Maya and its unparalleled natural and archaeological sites and experiences, and welcome the New Year with sand between your toes.
Holidays in Mexico City & Riviera Maya is an 11-day journey specially designed to introduce you to Christmas and New Year celebrations in Mexico. Explore cosmopolitan Mexico City and the ancient city of Teotihuacán while you prepare to celebrate an authentic Christmas dinner after a traditional posada. End the year in the popular destination of Riviera Maya where you can relax in the warm, blue waters of the Mexican Caribbean and explore important Mayan site to learn about this fascinating culture.
PHOTO GALLERY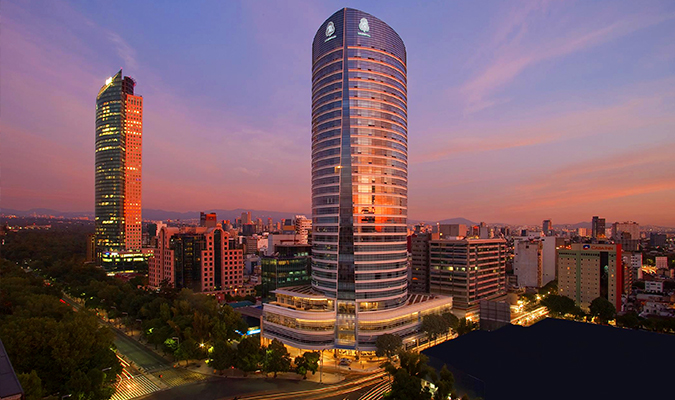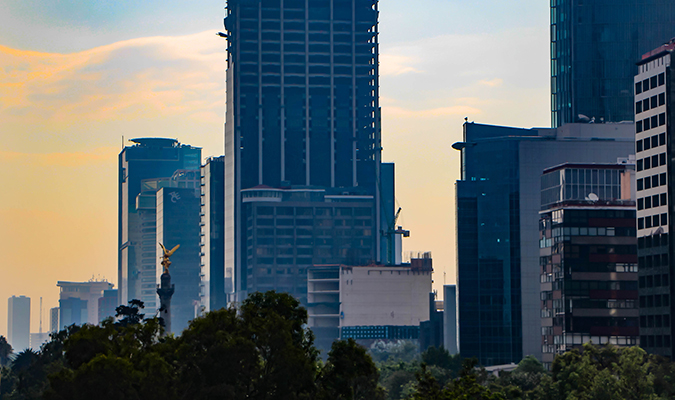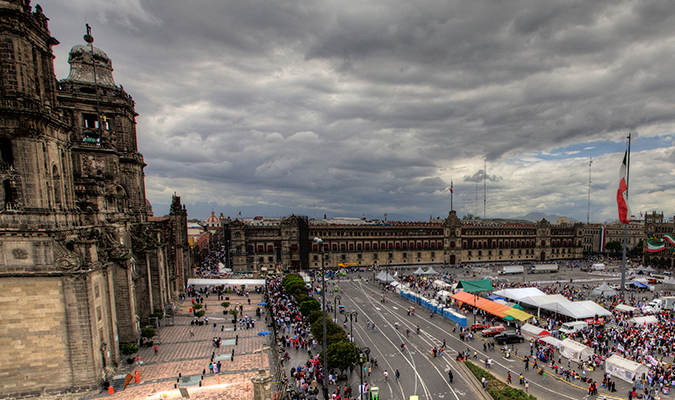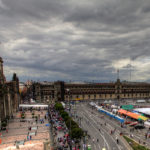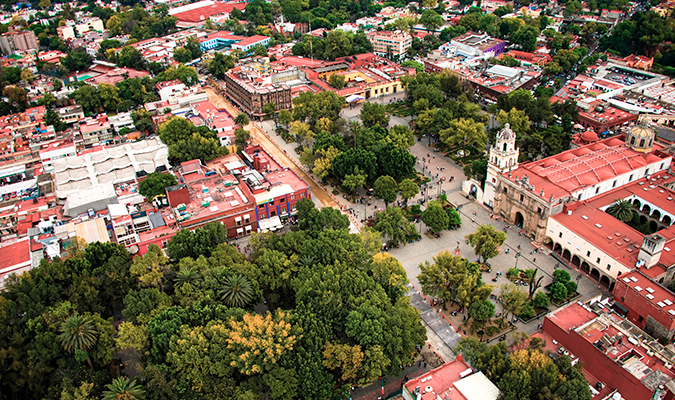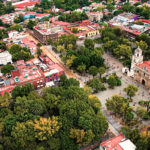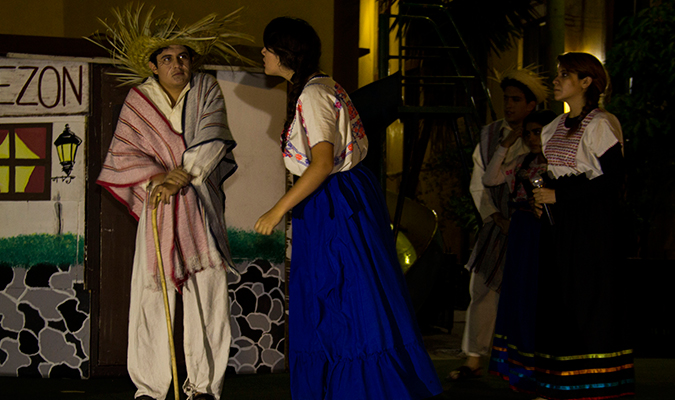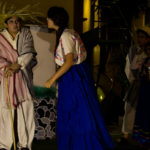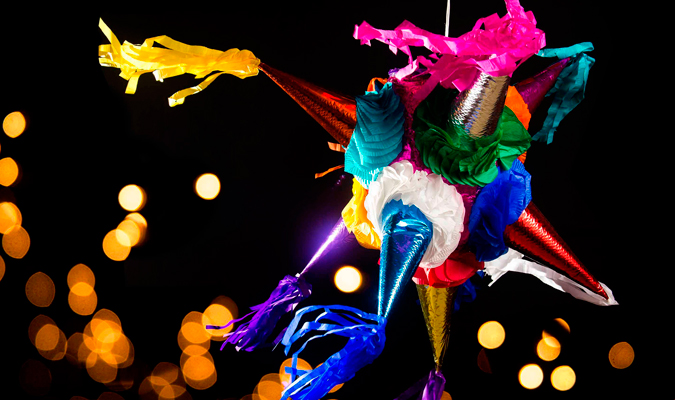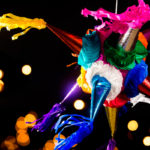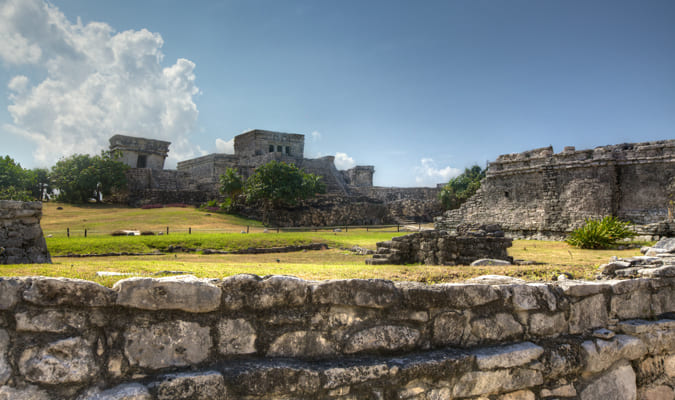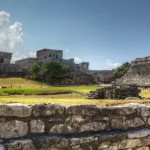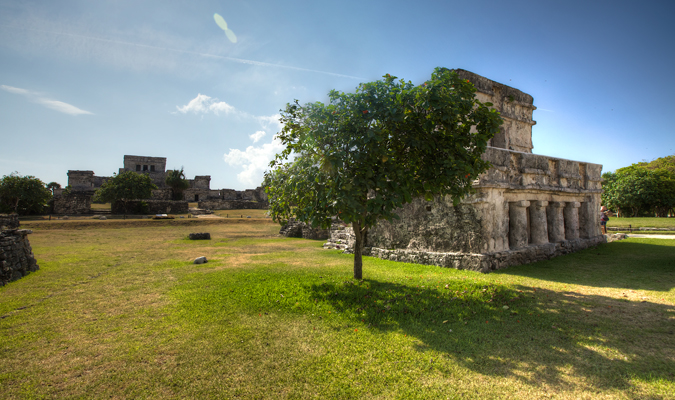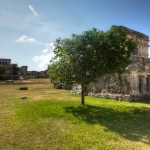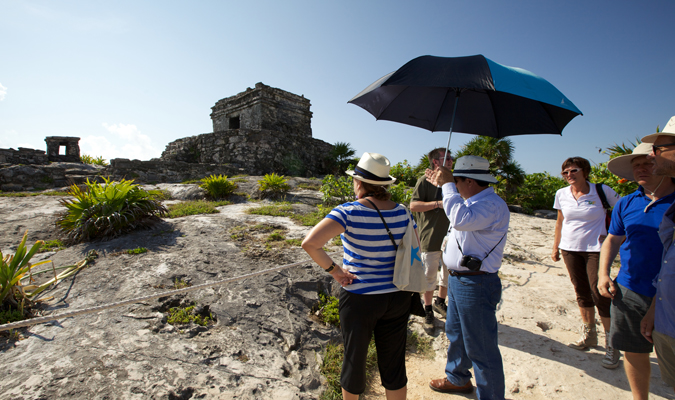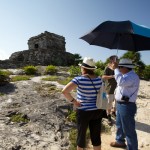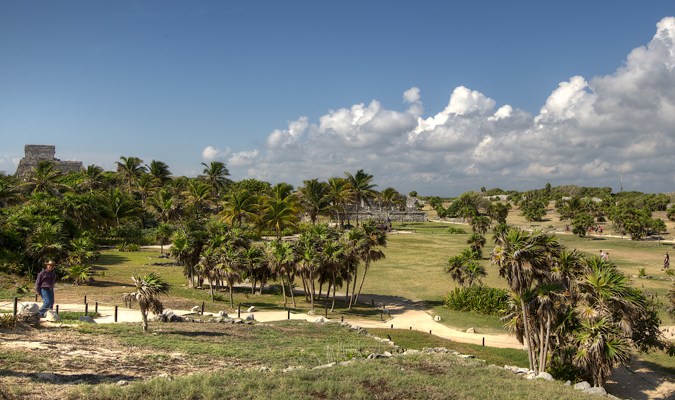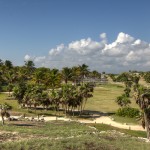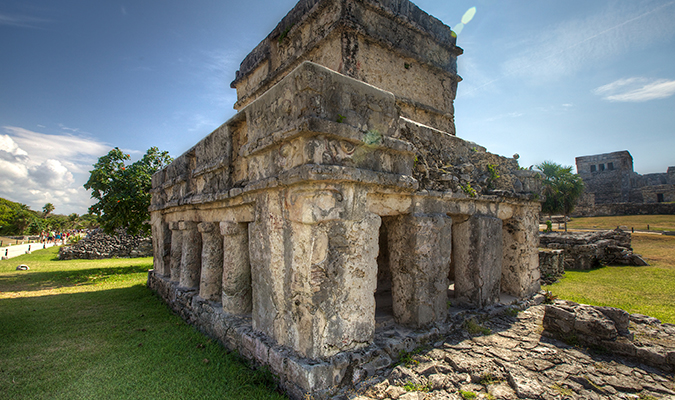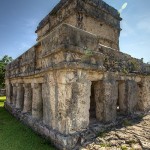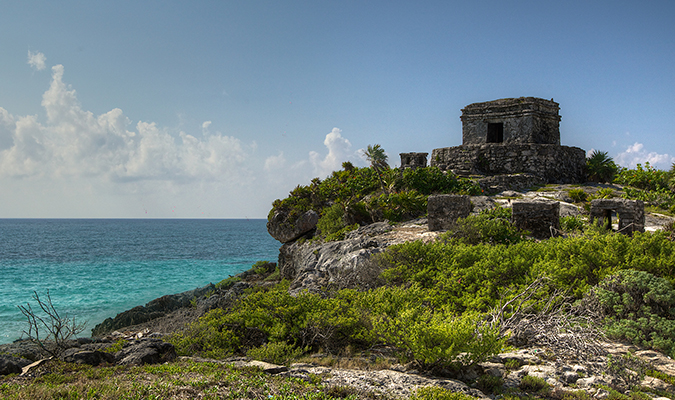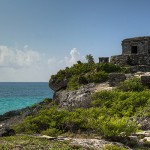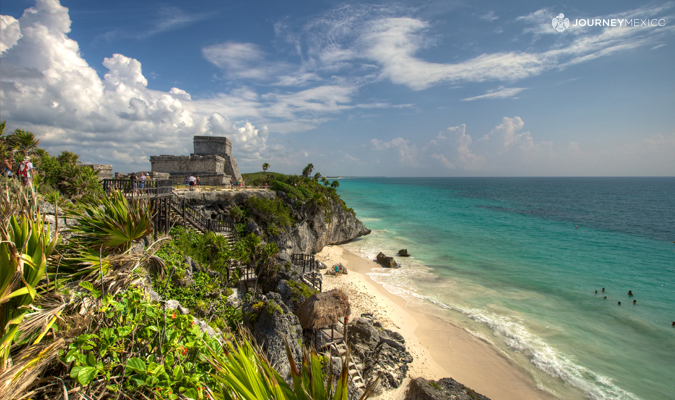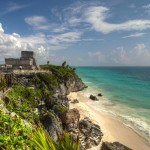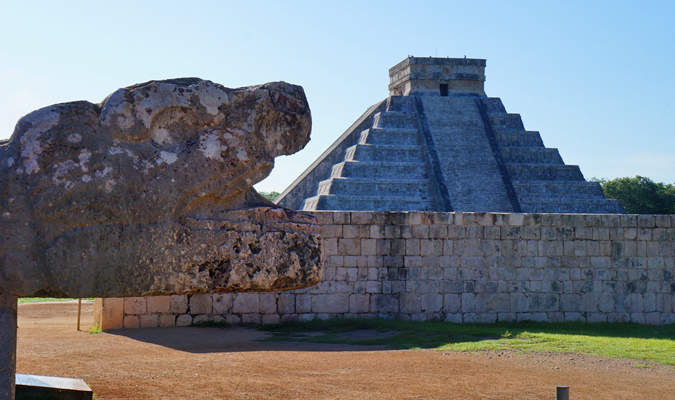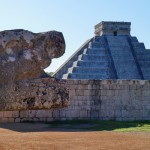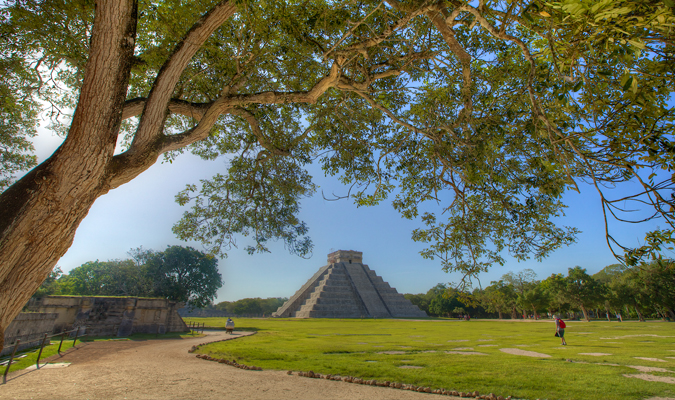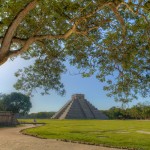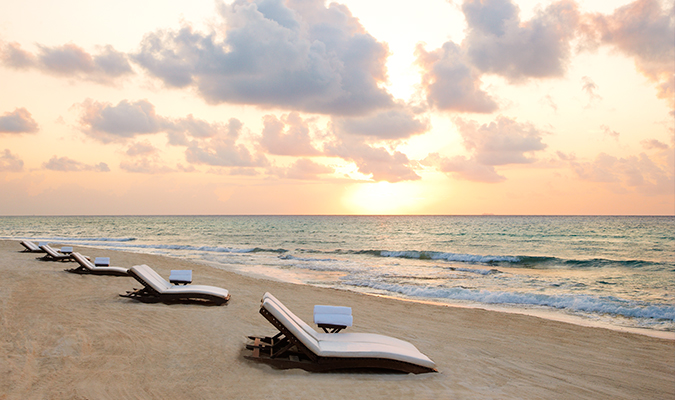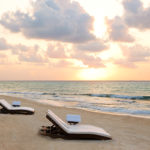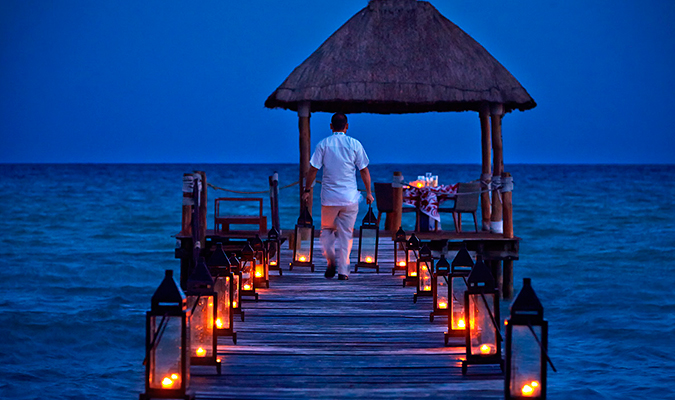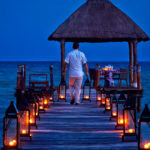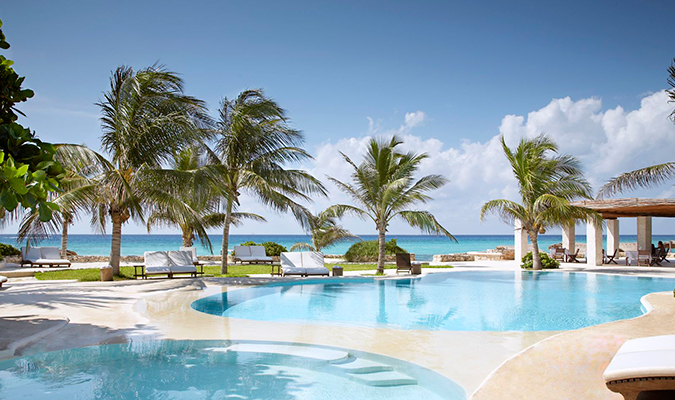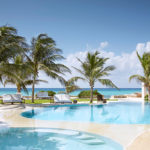 HIGHLIGHTS
Mexico City – Often listed as one of the best cities to visit, you'll explore this impressive metropolis as it prepares for its traditional Christmas celebrations.
Christmas Celebration – Enjoy a traditional Posada, a Mexican celebration full of fun, singing, and the popular piñatas.
Mayan Archaeological Sites – Visit the amazing archeological sites of Tulum and Chichen Itzá
Explore Nature – Visit a biosphere reserve UNESCO World Heritage Site and swim in the wild with charming sea turtles.
New Year's Eve on the Beach – Enjoy a delicious New Year's Eve dinner at your beachfront resort and then dance in the sand as you ring in the new year.
Day 1 (December 22nd): Arrival Day Mexico City / Private Mexico City Historic Center Tour
Arriving at Mexico City's Airport, you will be greeted by your private driver and transferred to your hotel – your home for the next three days.
In the afternoon, enjoy a private, guided exploration of Mexico City's Historic Center and visit the city's main square, known as the Zócalo, one of the biggest city squares in the world. You'll tour the grand Metropolitan Cathedral on the north side of the Zócalo, the largest cathedral in the Americas.  You'll learn how the Spanish constructed this stunning cathedral directly over an Aztec temple, the Templo Mayor, to demonstrate that the were now in control.  Piecing all the stages of Mexico's history together, time permitting, you will head to Palacio de Bellas artes and the National Palace that houses the murals of Diego Rivera, painted between 1929 and 1951, where your guide will lead you as you learn about Mexico's history through Rivera's art .
Overnight: St. Regis Mexico City
Day 2 (December 23rd): Art, Politics & Love Triangle: Frida Kahlo, Leon Trotsky & Diego Rivera
Enjoy a full day learning about the art, culture and politics that shaped movements and pushed boundaries in Mexico last century. Your personal guide will lead you on a full-day exploration of Frida Kahlo´s artwork and tumultuous personal life, Leon Trotsky´s revolutionary politics and life in Mexico, finishing with an in-depth look into Diego Rivera´s passionate lifestyle, art and legacy. This experience takes place in Mexico City´s charming southern neighborhoods of Coyoacan and San Angel and includes visits to Frida Kahlo´s Blue House, the Leon Trotsky House Museum and the Diego Rivera Casa Estudio (work studio).  A visit to San Angel´s Saturday Bazar is optional – only available on Saturdays.
Overnight: St. Regis Mexico City
Day 3 (December 24th): Private Full-Day Tour to Teotihuacan Archaeological Site & Evening Christmas Celebration
Your personal, bilingual guide will meet you at your hotel and together you will head on the 50 km (31 mi.) journey to the world-famous archaeological site of Teotihuacán, which in Nahuatl means 'the birthplace of the gods'. The site is very large, covering 83 square kilometers, and contains both a ceremonial center and residential areas. You will also have a chance to climb the 65 m (213 ft) tall Pyramid of the Sun and/or the 43 m (141 ft) high Pyramid of the Moon and look out across the city and valley of Teotihuacán.
Afterward, head back to the city and spend some time at your leisure to relax and refresh, then get ready for a very authentic Christmas celebration.
This night, you and your family will have the opportunity to join a traditional Mexican posada, singing Christmas carols, enjoying a Pastorela play and smashing a piñata. You will continue to a Christmas dinner in the ball room of Hacienda de Los Morales where a warm and delicious menu will be served while you and your family experience a live band and take in Mexican folklore.
Overnight: St. Regis Mexico City
Day 4 (December 25th): Transfer to Riviera Maya
Your private transfer will be waiting for you in the lobby of your hotel to transfer you to the International Airport of Mexico City and continue your journey to Riviera Maya.
Overnight: Viceroy Riviera Maya
Day 5 (December 26th): Private Full-Day Tour to Tulum & Akumal
On this day, exploring both the ancient and natural world, you will visit the archaeological site of Tulum before swimming with the turtles in Akumal. Start the day at Tulum, with its vistas over the Caribbean Sea and temples honoring the gods of the wind and rain, learning about Maya history and cosmology.  Then take a short drive to Akumal, a picturesque Caribbean, white sand beach to swim and snorkel with sea turtles that come to the cove to feed.
Overnight: Viceroy Riviera Maya
Day 6 (December 27th): Private tour to Chichen Itza & Valladolid
Explore the Yucatán's pre-Hispanic and colonial history in this full-day trip to the archeological site of Chichen Itzá and the magic town of Valladolid. Traverse the site of Chichen Itzá, visiting the Temple of the Warriors, the ball court and the sacred cenote (sinkhole), as well as the 'Castillo' or Pyramid of Kukulkan, one of the New Seven Wonders of the World. Leaving the site, you will travel to the charming colonial city and first capital of the region, Valladolid (40 mins) and then have some time for lunch on your own and to explore the historic city center and convent before heading back to your hotel in the Riviera Maya.
Overnight: Viceroy Riviera Maya
Day 7 (December 28th): Private Full-Day Tour To Sian Kaan
Discover the biosphere reserve of Sian Kaán, exploring its marshes, mangroves, and flora and fauna that make these natural waterways their home. You will visit a jungle engulfed Maya temple and take a remarkable float down the "lazy river."
Due to new policies and conservation efforts, which we fully support, the boat rides in the Biosphere Reserve of Sian Kaan are limited to three departure per day. Please note there may be wait times of up to 40 minutes to board the boat.
Overnight: Viceroy Riviera Maya
Day 8 – 9 (December 28th & 20th): Days at Leisure
These days are yours to enjoy at your leisure. You may relax in your lovely surroundings and take advantage of the many amenities and activities available in Riviera Maya or just lay back in the white sands and turquoise seas.
Overnight: Viceroy Riviera Maya
Day 10 (December 31st): Private Sailing Catamaran to Isla Mujeres & New Year's Celebration
Explore the open sea on this full-day, private sailing trip aboard a 34-foot catamaran that takes you around the bay of Cancun and out to the beautiful Isla Mujeres. You can swim or snorkel around the second largest coral reef in the world or simply enjoy the ride with a cold drink in hand.
Later, enjoy a special dinner at the Coral Grill restaurant at the luxurious Viceroy Hotel with live music at the pool area.  Then as the clock ticks toward the midnight hour, your New Year's Eve celebration livens up with some DJ music on the hotel's beach.
Overnight: Viceroy Riviera Maya
Day 11 (January 01st): Private transfer to Cancun International airport
This morning, after breakfast and hotel check out, you will meet your private driver for a transfer from your hotel to the Cancun International airport for your departure flight home – taking with your memories of lifetime and a fresh spirit for the new year.
Dates
Our trips are fully customized, allowing us to build your itinerary for any time of the year.
Prices
Our custom-tailored journeys start from $800 USD per day for two travelers. Contact us today to discuss your travel desires and design a personalized proposal with exact pricing.
Please note, our pricing guideline is a starting from price and is not necessarily applicable to the suggested hotels contained within the suggested itineraries on this web site. Itineraries are customized prior to final pricing.