OVERVIEW
ITINERARY DETAIL
DATES AND PRICES
Get to know Mexico´s inland and coastal cultures on this 10-day itinerary, with stays at The Belmond´s Casa de Sierra Nevada in the enchanting city of San Miguel de Allende and Maroma on the tropical Riviera Maya coastline. Enjoy Mexico´s diverse experiences, from old-world colonial architecture and the aromas of an authentic market, to underground cave systems and secluded beach backed by lush jungle. 
While staying at two luxurious Belmond properties, Journey Mexico will take you out to explore the best of the surroundings. Admire San Miguel from above with a sunrise hot air balloon flight, visit an authentic local market before rolling up your sleeves at a Mexican cooking class, and dive into the city´s artistic scene as you meet artists and artisans at their studios. In the Mexican Caribbean, step back in time at the ancient Mayan cities of Tulum and Chichen Itza, swim and traverse a subterranean river, cruise on a private yacht to snorkel INAH reef, and enjoy a magical private cenote all to yourself.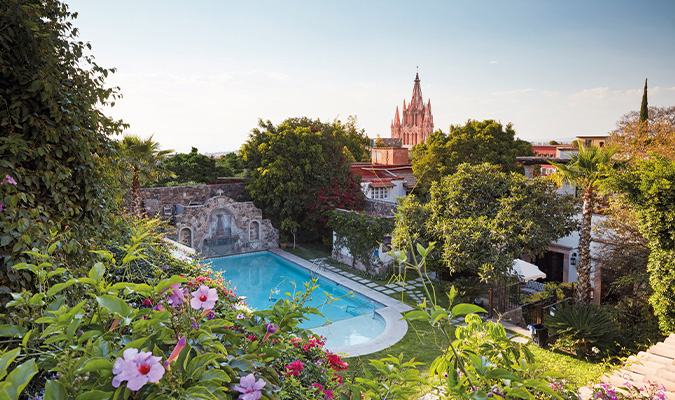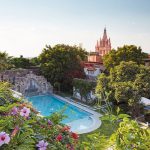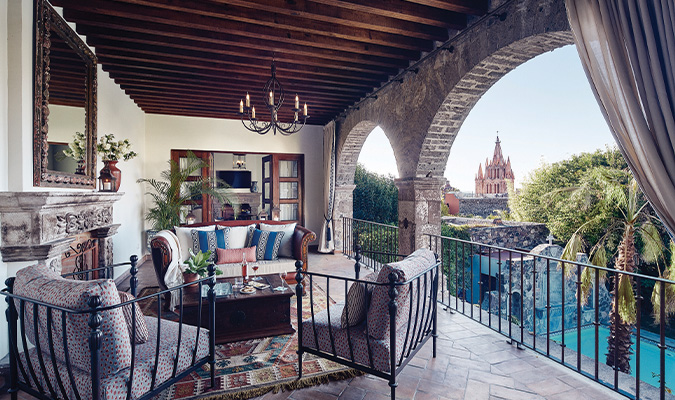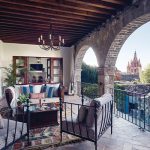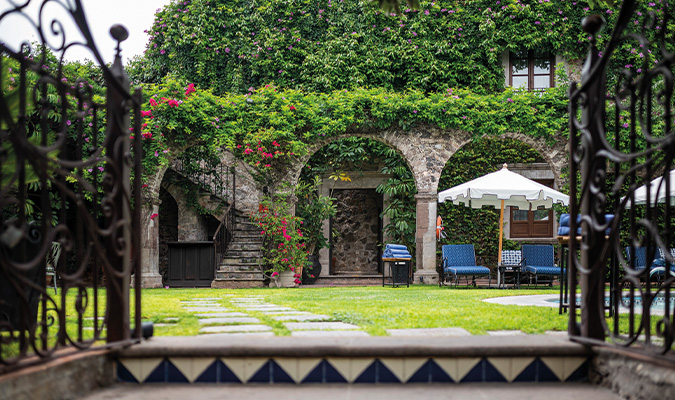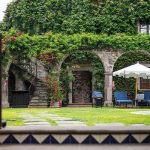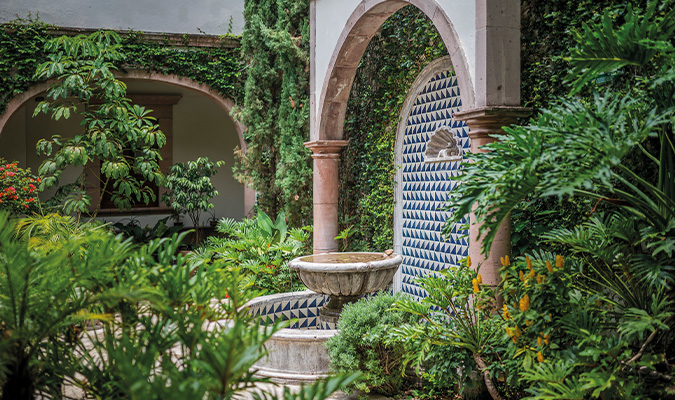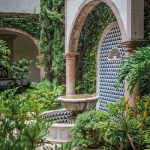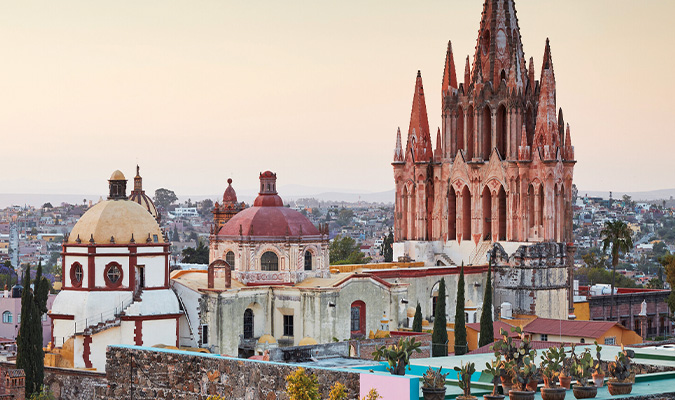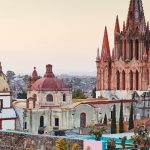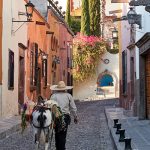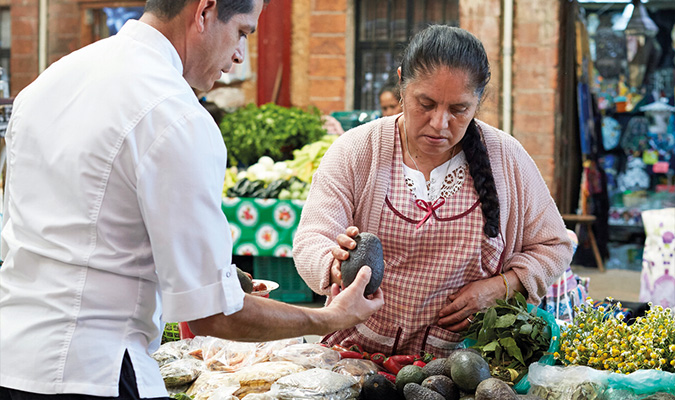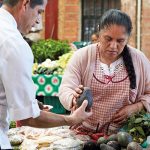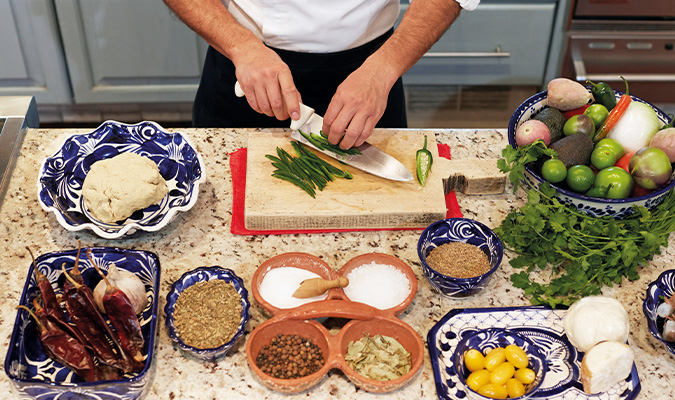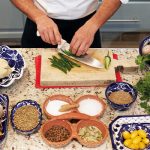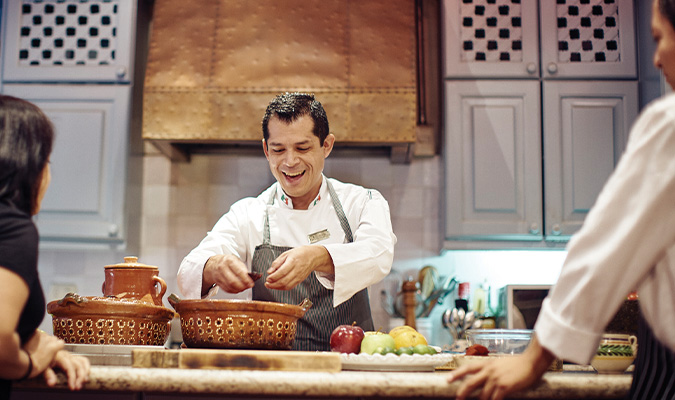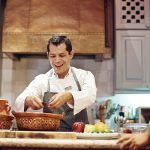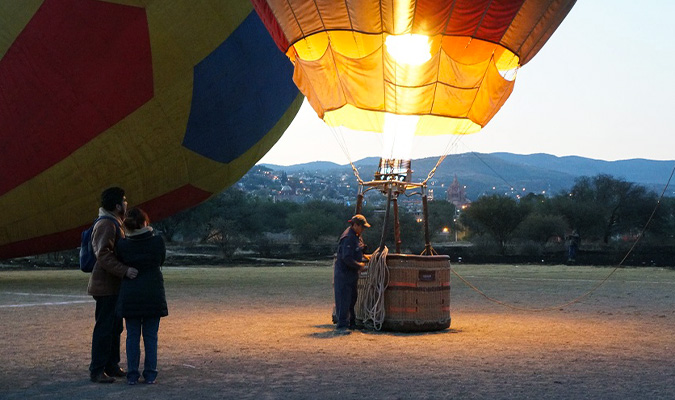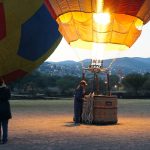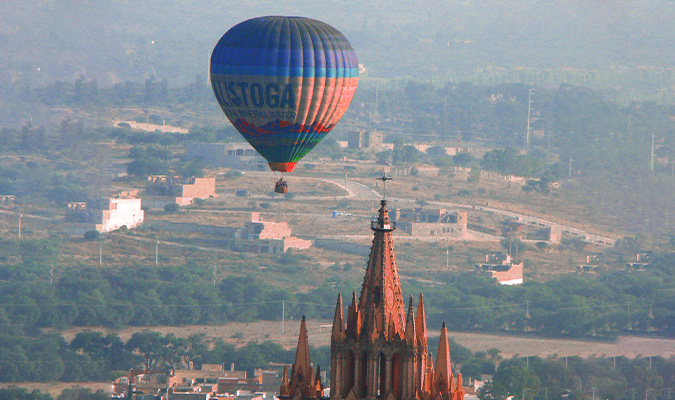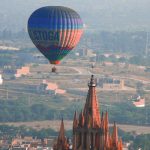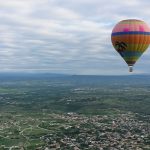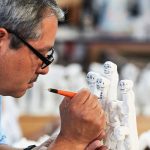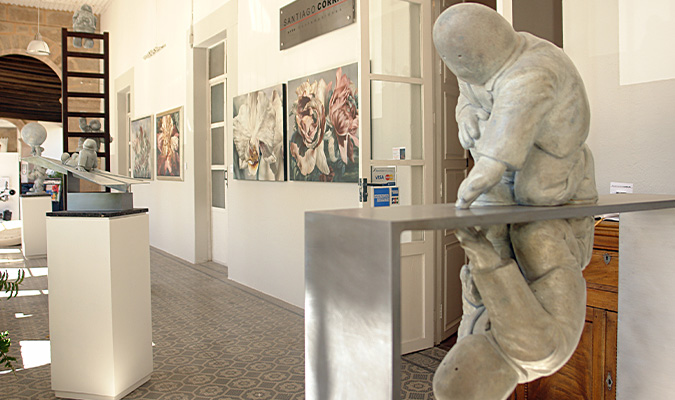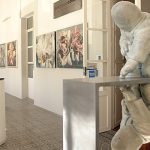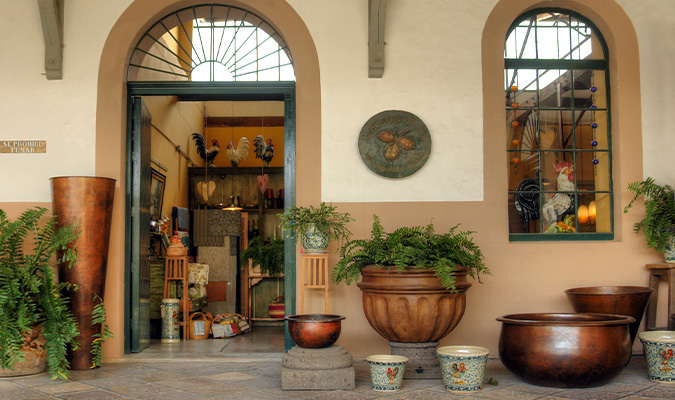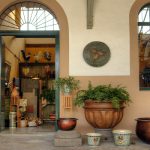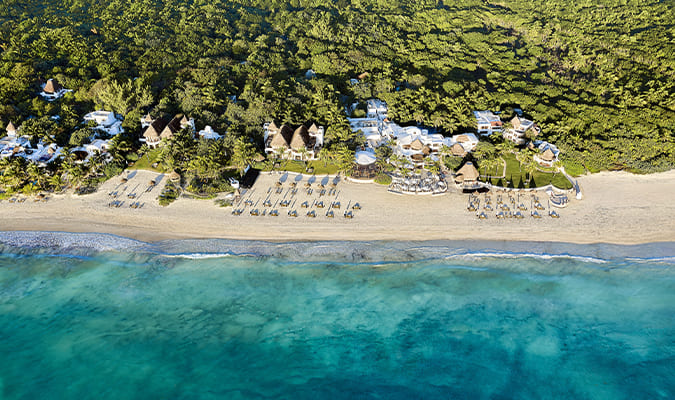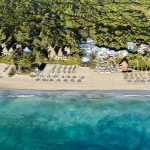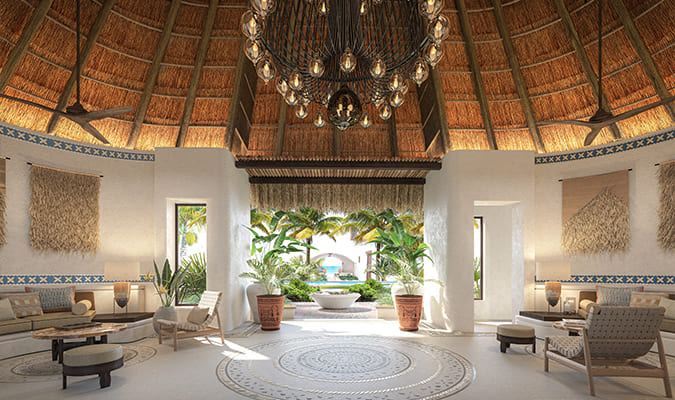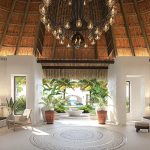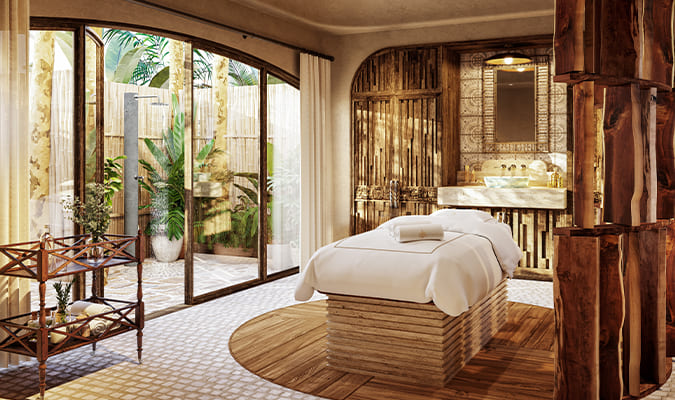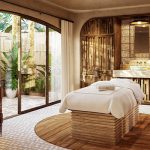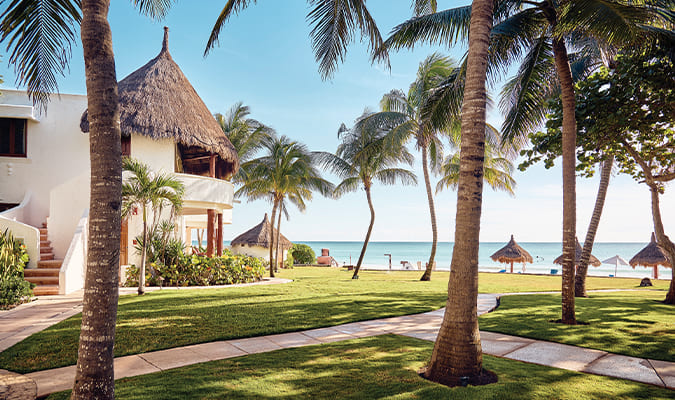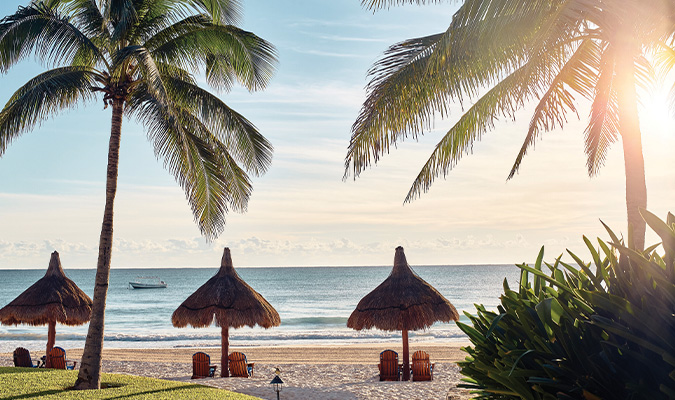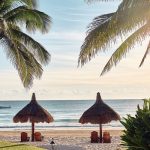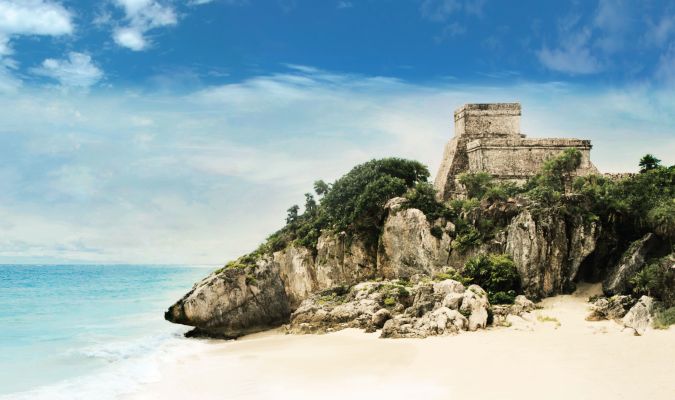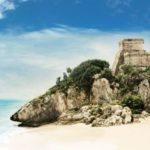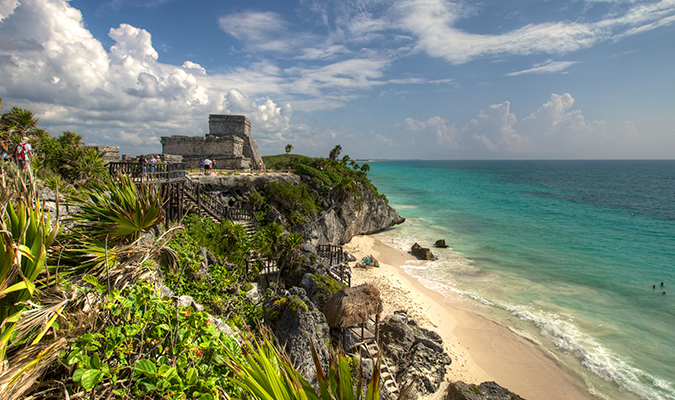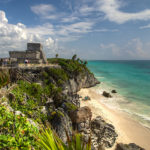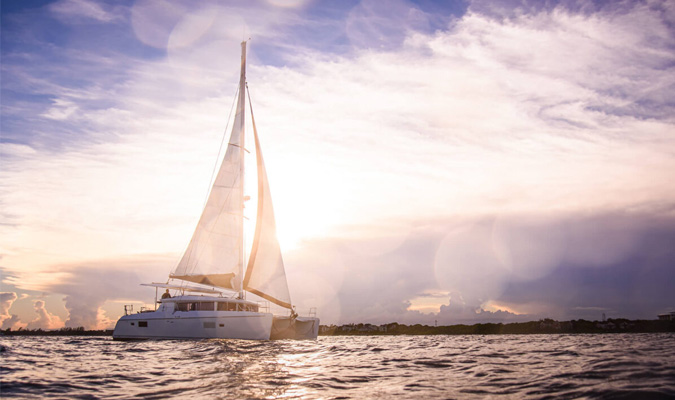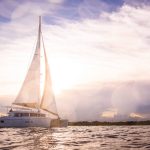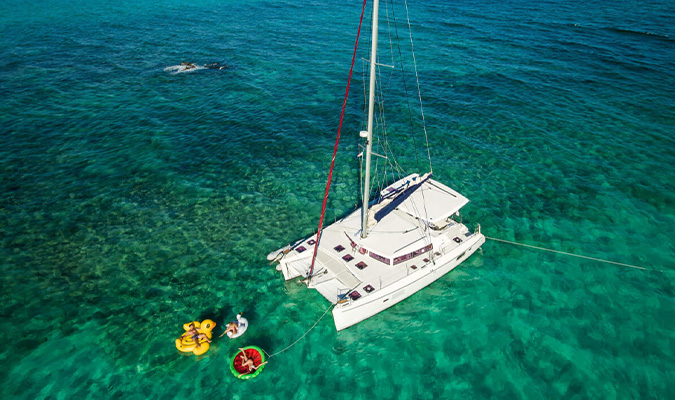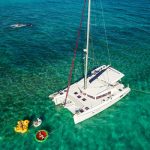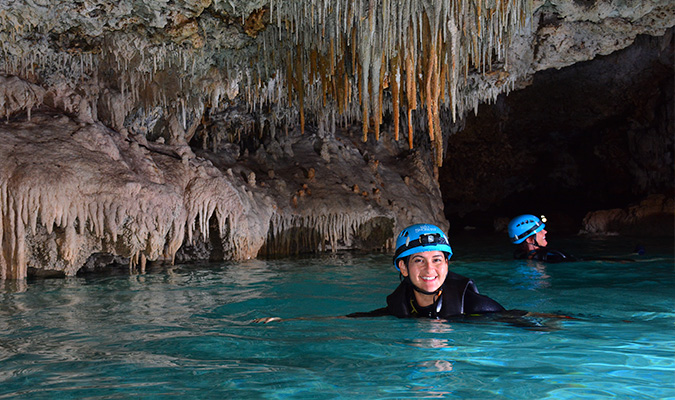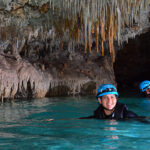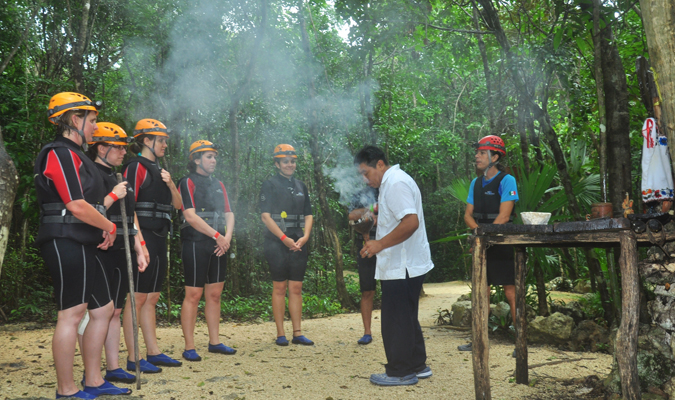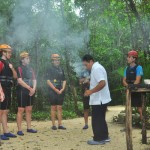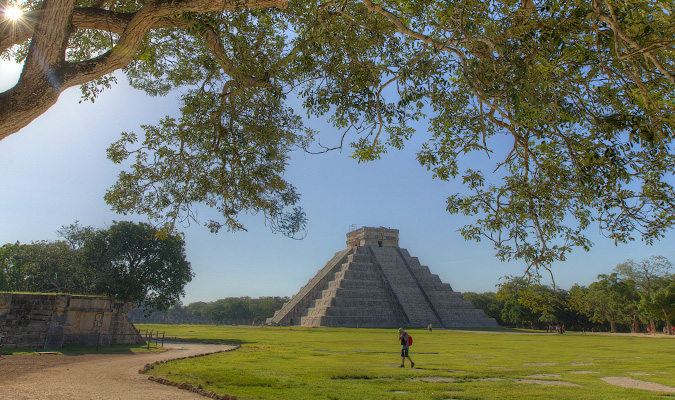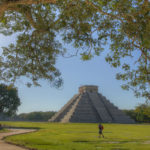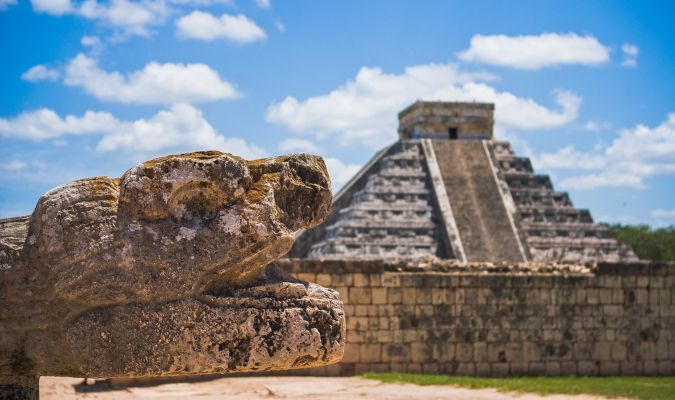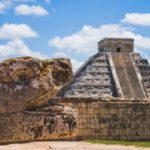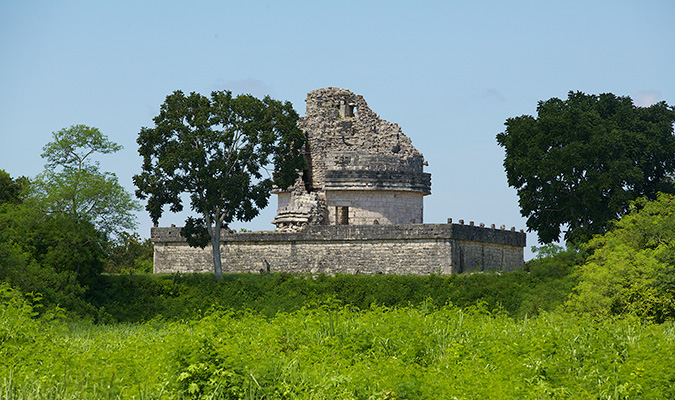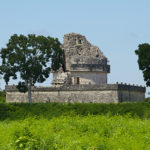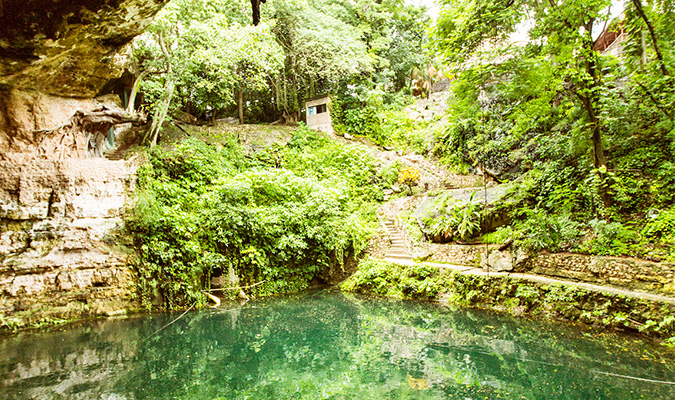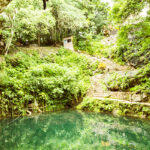 HIGHLIGHTS
San Miguel Allende – Dive into the bustling historical and contemporary markets of San Miguel de Allende
Casa Sierra Nevada, a Belmond Hotel – The secluded resort blends Mexican aesthetics with Spanish colonial-era design and luxurious contemporary touches. Unwind among palm-fringed gardens, relax with a spa treatment, and experience world-class cuisine at a choice of four outstanding restaurants.  
Sunrise Hot Air Balloon Flight – View San Miguel de Allende from the air before exploring the charming city on foot with a private guide. 
Market Visit & Cooking Session – Experience the aromas and colors of a typical Mexican market and learn about traditional cuisine at a private cooking class. 
Art & Artisan Studios – Connect with San Miguel´s artistic scene, meeting creators at their studios. 
Riviera Maya – Explore the Mexican Caribbean coast, where you will also find Playa del Carmen which is great for shopping, dining, and nightlife.
Maroma, a Belmond Hotel – Set among 200 acres of verdant jungle this Belmond hotel is pure escapism with a touch of Mayan magic.  (Opening May 25, 2023 – now taking reservations!)
Private Yacht – Cruise the waters of the Riviera Maya, snorkel at INAH reef, and enjoy lunch with cocktails on board. 
Tulum & Yal-Ku – Learn about Mayan history at Tulum´s oceanfront archaeological site and swim at Yal-Ku lagoon. 
Chichen Itza & Private Cenote – Explore one of the New Seven Wonders of the World and relax at a private cenote with a Yucatecan lunch. 
Río Secreto – Walk and swim through an underground cave system with thousands of stalactites and stalagmites. 
Day 1:  Private Airport Transfer to Belmond, San Miguel Allende
Your private driver will meet you at the airport and you will be driven to San Miguel de Allende. We recommend arriving to one of the three airports:  MEX (Mexico City), BJX (Leon), or QRO (Queretaro).
Dinner suggestion for tonight: Restaurante del Parque
Enjoy a pleasant experience at Restaurante del Parque located at the Belmond hotel where you can sample traditional flavors of Mexico in a relaxed and elegant setting. A delicious menu is complemented by an impressive drinks selection, making it the perfect venue for cocktails with friends. Gaze across the gardens filled with cactus and agave trees while live local entertainment sets the perfect soundtrack. Enjoy your first night in San Miguel at this restaurant.
Hotel: Casa Sierra Nevada, a Belmond Hotel San Miguel Allende
Day 2: Hot Air Balloon Ride & Privately Guided Exploration of San Miguel de Allende
Watch the sun rise over the beautiful city of San Miguel de Allende as you float overhead in a hot air balloon. Gently glide above the colorful streets, looking down on the city's famous colonial architecture, lush treetops, and gorgeous churches. As you drift along, your pilot will point out some of the city's major landmarks, giving you the chance to marvel at these world-famous sights from a rarely seen angle. Make sure to have your camera at the ready: you will want to capture this unique perspective of San Miguel and keep the memories forever. After you touch back down, enjoy a special post-flight breakfast.
After your flying experience it is time to explore one of Mexico´s most beautiful cities, San Miguel de Allende. Your expert private guide will meet you after your post-flight breakfast and together you´ll begin the day looking out over town and the surrounding area. Then, head into the city´s colorful historic center, recognized as a UNESCO World Heritage Site for its well-preserved colonial-era buildings and cultural authenticity. Visit heralded landmarks including the gothic-style, pink Parish of San Miguel Arcangel and the iconic central plaza, where locals gather and chat under the shade of the trees. Follow your guide through pretty, cobbled streets as you get to know the personality of this culturally rich town and its museums, churches, galleries, and workshops.
Upon completion of your visit, you´ll be taken back to your hotel in San Miguel.
Optional Suggested Evening Experience on Property: Evening at The Blue Bar
At the end of a memorable day, head over to The Blue Bar for a relaxing experience. As you step into the bar, you'll be greeted by a lively atmosphere that's perfect for unwinding. Sip on your favorite drink while enjoying the warm ambiance of the fireplace or head out to the patio and soak up the sights and sounds of the streets while sipping on a cocktail. With a wide variety of wines and spirits to choose from and an inviting atmosphere, The Blue Bar is the perfect spot to end your day in San Miguel.
Hotel: Casa Sierra Nevada, a Belmond Hotel San Miguel Allendee
Day 3:  Traditional Mexican Cooking Class with Market Visit
On this private culinary experience, you´ll get to take in the atmosphere of a local market before discovering the secrets of traditional Mexican cooking back in the kitchen. Together with your chef guide, begin by walking to the local market to select fresh ingredients. Wander through the market´s aisles as your expert shows you how to select seasonal produce for your dishes. Discover the aromas and colors of a typical Mexican mercado (market) before heading back to the cooking school where the magic happens.
Apron on, your chef will guide you step-by-step to create a feast of traditional Mexican dishes. Get ready to chop, grind, and fry your way through appetizers like sopes, salsas and guacamole, a main dish such as Baja-style tacos or Oaxacan enchiladas, and a classic Mexican dessert like flan or mamey ice cream. No cooking class would be complete without the tasting of your creations – enjoy the traditional flavors cooked by your own hands, accompanied by refreshing agua fresca (fresh fruit water). Make sure to arrive hungry!
Optional Suggested Evening Experience on Property: Laja Spa
After a day of exploring the beautiful city of San Miguel de Allende, it's time to unwind and relax at the luxurious Casa Sierra Nevada spa. Indulge in a soothing massage or one of the many spa treatments available, all designed to promote natural healing and relaxation. Surrounded by the botanical beauty of Mexico, the spa pays homage to the Laja River, offering a range of holistic therapies to leave you feeling refreshed and rejuvenated. Experience pampering in the airy and colonial-style treatment rooms for an unforgettable spa experience.
Hotel: Casa Sierra Nevada, a Belmond Hotel San Miguel Allende
Day 4: San Miguel Allende's Art & Artisan Scene with Studio Visits
Today you´ll get to connect with San Miguel´s vibrant scene of artists and artisans as you visit galleries and workshops in the city. Your private guide will pick you up from your hotel to begin. Kick off with a visit to ¨La Aurora¨, a former textile mill that´s now a cultural complex housing a number of galleries and contemporary art studios. Explore this cool converted factory and its creatives with your guide, while taking advantage of its photogenic background to capture some memories. You´ll make a stop at the Insitute of Culture, where you´ll be able to observe student Mexican artisans working on their pieces, as well as calling by a family´s home workshop to get a feel for the traditional process used in wool rug-weaving. Stop by the Ignacio Ramírez Cultural Center, now a fine arts school and former cloister to the adjoining convent and see the glass figures and religious ritual candles that are created at the Handicap Artist Studio of Arts and Crafts.
Time and interest permitting, your guide can take you to the streets to observe murals created by local artists such as David Leonardo Chavez and David Siqueiros, and to see a Mexican Popular Art shop where Papier-mâché pieces are created. After an illuminating day, you´ll be dropped off at your hotel.
Dinner suggestion for tonight: Andanza
Indulge in a culinary experience like no other at Andanza, San Miguel de Allende's award-winning restaurant located at Belmond hotel. Savour the freshest local ingredients expertly crafted by the Executive Chef in a colonial-style ambiance. Enjoy live saxophonist Carlos Miranda's smooth jazz tunes on Thursdays and Fridays for dinner and Sunday mornings for breakfast*.
Hotel: Casa Sierra Nevada, a Belmond Hotel San Miguel Allende
Day 5: San Miguel Allende to Riviera Maya
Your private driver will meet you at the Belmond San Miguel de Allende and you will be driven the airport for your domestic flight to Cancun airport. Upon arriving to the Mexican-Caribbean coast, you will be privately driven to the beautiful Belmond Maroma property, your home for the next 5 nights.
Dinner suggestion for tonight: Drinks & Snacks at Bambuco Hotel Bar
Bambuco is the perfect way to start your stay at the Belmond Maroma. Enjoy a relaxing afternoon with a stunning cocktail menu that evokes the vibrant spirit of the Riviera Maya, along with delicious snacks in a casual and relaxed setting. As the evening approaches, the lounge transforms into a chilled yet elegant and vibrant spot to have a drink before or after dinner. This evening feels free to explore and enjoy the property on you own.
Hotel: Maroma, a Belmond Hotel Riviera Maya
Day 6: Swim and Snorkel on Private Yacht Expedition
On this snorkeling adventure you'll explore the mysteries of the Mexican Caribbean's underwater world, all while enjoying the of your private, 40" yacht. Cruising around one hour north from the Puerto Aventuras Marina, you'll reach the calm, tropical waters of the sheltered INAH Reef. Jump into the crystal-blue Caribbean Sea and observe tropical, colorful reef fish. If you're lucky, you might even get to swim with the giant sea turtles that have returned to this same spot for generations! You'll continue cruising to an area protected by rocks with tranquil, chest-deep water. Here, your Captain will drop anchor, giving you the opportunity to swim and relax with the beautiful scenery. With service-staff on hand and an on-board chef, you'll be well taken care of throughout the experience as you enjoy top-shelf, speciality cocktails and an extraordinary meal.
This catamaran is well set up for first-class enjoyment, thanks to its double hull for a smooth ride and spacious deck finished with sunbathing nets. Take in breathtaking 360 views from the fly bridge or cool off with a drink in the shaded rear seating area. Inside, the catamaran is decked out for comfort with four cabins, four full bathrooms, a kitchen and a large living room with air-conditioning.
Optional Suggested Experiences on Property: Maroma Spa by Guerlain
Treat yourself to a luxurious spa experience this afternoon at the Maroma Spa. Indulge in a relaxing massage and rejuvenate your body and mind after a fun-filled morning.
Dinner suggestion for tonight: Casa Mayor Restaurant
After a day of adventure and relaxation at the spa, cap off the evening at Casa Mayor Restaurant, for a truly memorable dining experience, Casa Mayor is available for breakfast, lunch, and dinner, providing the perfect setting to enjoy your meal while taking in the beautiful views.
Hotel: Maroma, a Belmond Hotel Riviera Maya
Day 7: Explore Tulum and Yal-Ku Lagoon
To start the day, you will be picked up from your hotel by your private, bilingual guide, and driven to the Tulum Archaeological Site. Explore the ancient city of Tulum with your private bilingual guide, the only Mayan site with vistas over the Caribbean Sea. As you traverse the archeological zone, learn about Mayan history and cosmology, and observe the temples that were built hundreds of years ago to honor the gods of wind and rain. You will also get the chance to swim in the Caribbean Sea below the site and see Tulum's iconic "Castillo" from a different perspective.
After your time at the archaeological zone, you'll continue to the beautiful Yal-ku Lagoon in the Akumal area. Swim and snorkel in the tranquil inland lagoon, where fresh and saltwater mix to create a home for many types of fish. After a refreshing swim, you will be driven back to your hotel.
Optional Suggested Experiences on Property: Temazcal Ritual
The Temazcal ritual on the beach is one of the unique curated experiences and relaxing options for guests to enjoy during their stay. This traditional pre-hispanic sauna-like experience is set on the shores of the Riviera Maya and allows guests to connect with nature and release tension while being gently enveloped by the heat. The ritual is led by a trained Temazcalero, who will guide the guests through the ceremony, it's a great way to relax and rejuvenate the body and mind.
Hotel: Maroma, a Belmond Hotel Riviera Maya
Day 8: Visit Chichen Itza & Swim in a Cenote
Today you´ll enjoy the historical and natural wonders of the Yucatán with a visit to Chichen Itza and a tranquil afternoon at your own private cenote.  Learn about the cosmology, religion, and everyday life of the Maya from your expert, who will paint a picture of what Chichen Itzá was like before the Spanish arrived.
At Chichen Itza, one of the first structures you´ll see is the striking Castillo or Pyramid of Kukulkan. Visit the Platform of the Skulls, a monument to both life and death, before heading to the ball court where archeologists are still undecided as to whether the winner or the loser was sacrificed. Outside the city walls, you´ll find a cenote where sacrificial drownings took place and learn about what was uncovered when attempts were made to drain this deep sinkhole.
After exploring Chichen Itza, you´ll be driven to a beautiful private cenote found within the ruins of a historic ranch. These natural, freshwater sinkholes were considered sacred to the Mayans and entrances to the underworld. Take a refreshing swim in the cenote´s crystalline waters and relax the afternoon away in total privacy in a truly unique setting. A delicious Yucatecan menu will be served beneath a magnificent tree in the ranch´s garden for lunch. Having spent time in your private cenote, you will be driven back to the Belmond Maroma hotel.
Optional Suggested Experiences on Property: Lotería and Friends
Head to the hotel's cantina for a guided tequila-drinking experience accompanied by typical Mexican tapas, just like in traditional Mexican cantinas. During this experience you can learn about the different types of tequila and its processes while having fun playing Mexican table games such as "lotería".  You may wish to try your hand at mixology as well, whipping up fun tequila-based cocktails.
Hotel: Maroma, a Belmond Hotel Riviera Maya
Day 9: Rio Secreto Cave System & Farewell at Belmond
Take a journey into the amazing Río Secreto, the longest cave system in the Yucatán Peninsula, that's semi-submerged in crystal clear water. After being received with a Mayan welcome ceremony, get ready to enter the underground cave system, a natural museum of rock formations, which tells the geological history of the area. With your expert guide, you'll walk and swim following an otherworldly 1km route (1.5 hours approximately). Admire hundreds of stalactites and stalagmites that have formed over many years, in a surreally beautiful setting. Exiting the caves, toast to a truly unique experience with Xtabentún, a regional Yucatecan liqueur made from anise seed, honey and rum. To complete your adventure, refuel with a regional buffet and fresh, flavored waters before continuing back to your hotel.
Optional Suggested Experiences on Property: Mayan Stargazing & Signature Woodfire Restaurant.
The observation of the stars was a very important practice for Mayan people because of their belief in the impact on their everyday life. Discover the message of the stars and the mystery of Mayan life, while you enjoy a pairing of biodynamic wines by the oldest winery in Mexico, Casa Madero.
Hotel: Maroma, a Belmond Hotel Riviera Maya
Day 10: Departure Day
Your private driver will meet you at the Belmond Maroma hotel and you will be driven  to Cancun International Airport.
Dates
Our trips are fully customized, allowing us to build your itinerary for any time of the year.
Prices
This custom-tailored journey start from $1,000 USD per day for two travelers. Contact us today to discuss your travel desires and design a personalized proposal with exact pricing.
Please note, our pricing guideline is a starting from price and is not necessarily applicable to the suggested hotels contained within the suggested itineraries on this web site. Itineraries are customized prior to final pricing.