OVERVIEW
ITINERARY DETAIL
DATES AND PRICES
The Culture of Mexico Experience explores Mexico City, Guanajuato, and the Yucatan Peninsula for a look at the many of the traditions and history that the Mexican people take great pride.
Embark on a 15 day journey to experience the culture and discover the history that Mexico holds. Make your way from Mexico City down to the Yucatan Peninsula to explore a wide range of exciting places including Guanajuato, San Miguel Allende, Merida and plenty of Mayan ruins . You w ill have the chancel to visit markets, museums, churches, and parks that these sites have to offer. Mexico is a country that takes great pride in its culture and traditions, so join the fun and plan a Journey Mexico vacation to this magical place!
PHOTO GALLERY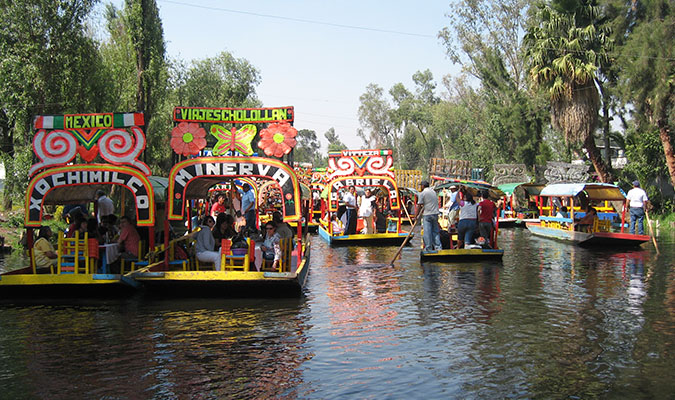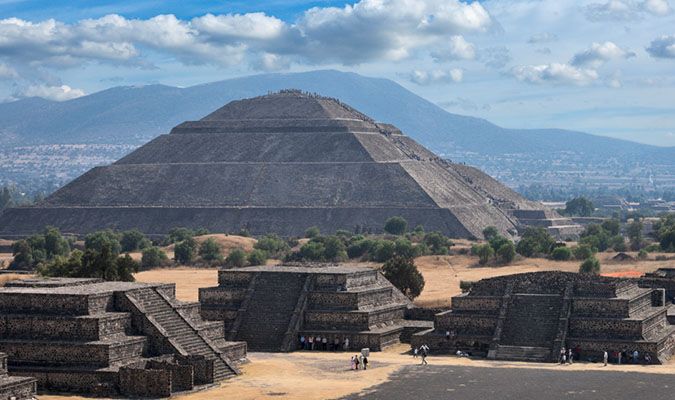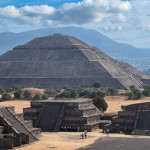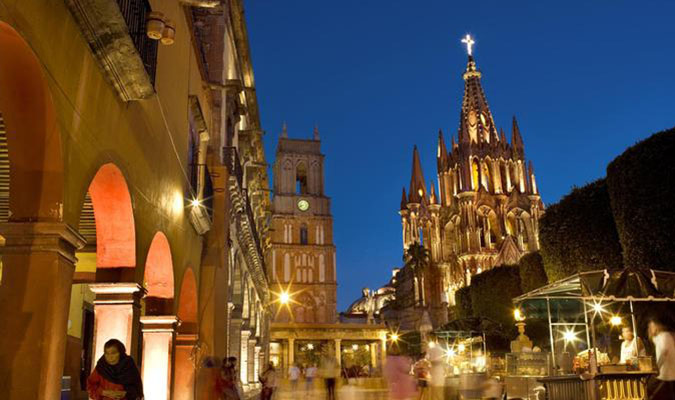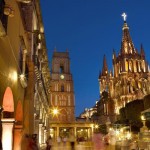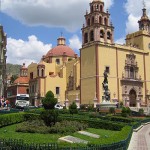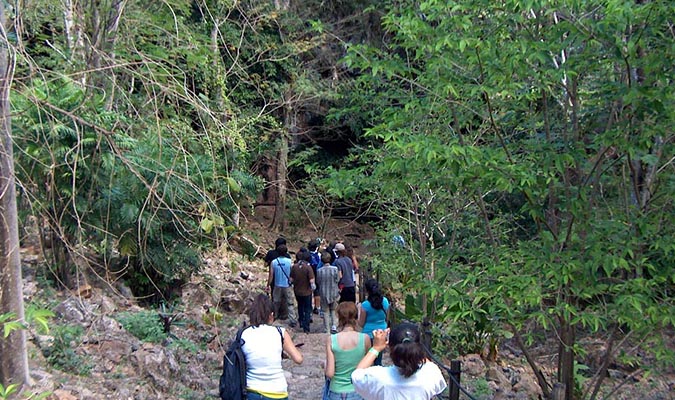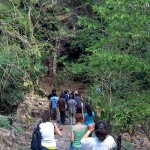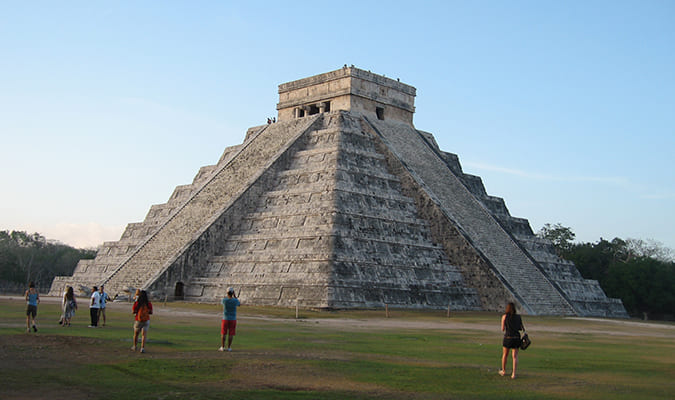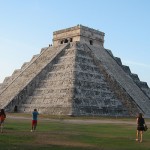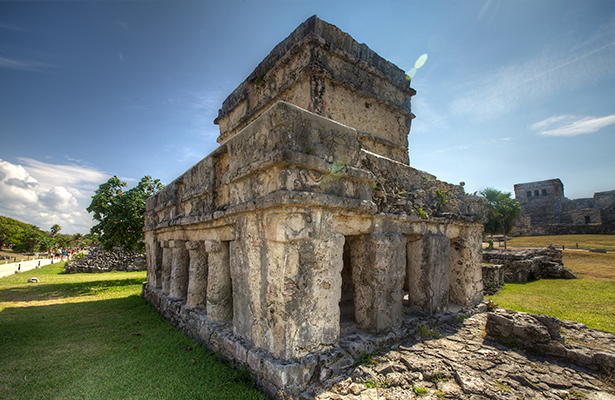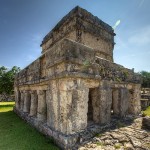 HIGHLIGHTS
Mexico City – Visit historical places such as the Mexico City Zocalo, Anthropology Museum, Xochimilco, Coyoacan, and San Angel
Teotihuacan – Explore this stunning archaeological zone famous for some of the world's largest pyramidal structures, the Pyramids of the Sun and Moon
Xochimilco –  Colorful trajineras paddle you down t he ancient Aztec waterways of Xochimilco which remind you Mexico's many layers of cultural and historical past.
San Miguel de Allende – See the colorful buildings and beautiful parks and visit one of the many churches in town and explore the Museo Casa de Allende
Guanajuato – Wind through the colorful streets of Guanajuato and visit San Cayetano Church, Alley of the Kiss, El Pipila Monument and the Mummy Museum
Merida City – Visit the historic center of Merida which includes the main plaza, markets, museum of Canton Palace, and Paseo Montejo
Mayan Ruins – Discover the awe-inspiring archaeological ruins of  Chichen Itza, Uxmal, Coba, and Tulum (optional)
Riviera Maya – Rest and relax on the white sand beaches of the Riviera Maya

Day 1: Arrival to Mexico City
Bienvenido a México! Your journey begins with a warm welcome at the airport. You will be met by your driver outside of customs (international flights). Then you will take a private transfer to your deluxe room at the Four Seasons Hotel Mexico where you can get settled in.
Overnight: Four Seasons Mexico City
Day 2: Mexico City Historic Center
You will be picked up in the hotel lobby for a full day privately guided tour (6-8 hours) of Mexico's Historic City Center with visits to the Zocalo flanked by Mexico's most important and buildings including: The National Palace, The Metropolitan Cathedral, a look from above into the Temple Mayor Aztec Archaeological Site, the Palace of Fine Arts (Bellas Artes), and more depending on time and interest.  This great square, called the Zocalo, evokes the place of homage and center of the world which was the heart of the ceremonial nucleus of Mexico-Tenochtitlan.
You will continue on to the world renowned National Anthropology Museum  where your expert guide will add contour and color to the myriad of exhibits with special attention on the Aztec and Maya rooms. Late afternoon return to your fine hotel for relaxation and dinner on your own.  
Overnight: Four Seasons Mexico City
Day 3: Coyoacan, San Angel, and Xochimilco
Today you will be met in the hotel lobby for a 6-8 hour privately guided visit of Mexico City's charming southern neighborhoods.  You will visit the sites of most interest including the colonial suburbs of Coyoacan and San Angel. You will also have the opportunity of visiting the Xochimilco which is characterized by the existence of channels that gave a special dye in the Valley of Anahuac. This site, topography and flow from a series of springs at the edge of the mountains has allowed until now to be an attractive place with its canals, floating gardens, with flowers, adorned with trajineras. Time and interest permitting, you can visit the Dolores Olmedo Museum.  
Overnight: Four Seasons Mexico City
Day 4: Teotihuacan to San Miguel Allende
You will be met in the hotel lobby for a privately guided tour of the stunning archaeological zone of Teotihuacan, famous for the world's third and fourth largest pyramidal structures, the Pyramids of the Sun and the Moon. Your guide will enhance your experience with expert explanations of the importance of the site and its place in the rich history of Mexico's many layers of pre-Columbian civilizations. Lunch is included. After Teotihuacan you will be privately transferred to San Miguel de Allende, a UNESCO World Heritage Site and home to gorgeous mansions with bougainvillea draped walls, luxuriant gardens and burbling fountains. Upon arrival, check in to your luxury hotel in the center of the city, Casa de Sierra Nevada by Orient Express.
Overnight: Casa Sierra Nevada
Day 5: San Miguel Allende
See colorful buildings and enjoy the parks of San Miguel, visit the Parroquia, the Oratorio, or any one of the numerous other churches in town, visit the Museo Casa de Allende; the house of San Miguel's most famous son and namesake, the independence leader Ignacio Allende, which is now a museum. Also, turquoise and silver jewelry can be found in one of the many myriad shops. 
Overnight: Casa Sierra Nevada
Day 6: San Miguel Allende to Guanajuato
In the morning, you will be privately transferred from San Miguel Allende to Guanajuato. After settling into your hotel, your private tour guide leads you on a captivating journey through the winding streets and subterranean passageways of this UNESCO World Heritage city. View the grand Juarez Theater, the Alhondiga de Granaditas, and the cast-iron-and glass Hidalgo Market, designed by Gustave Eiffel. Then, tour a local mine to learn about the rise of the mining industry after the discovery of silver in the 16th century.  Your driver and expert guide is at your disposal for 8 hours and will be glad to assist you depending on interest and time.
Overnight: Villa Maria Cristina
Day 7: Flight from Leon, Guanjuato to Villahermosa
After breakfast, you will be met by your guide who will help you board your plane to be transferred from Guanajuato to Villahermosa (flight not included in pricing). Upon arrival, a private transfer will be waiting to drive you to your boutique  hotel where you will have the rest of the day to enjoy the facilities.
Overnight: Quinta Cha Nab Nal
Day 8: Yaxchilan and Bonampak
You will be met by your guide in the hotel lobby at for an unforgettable excursion (10-11 hours) to the remote Mayan archaeological sites of Yaxchilan and Bonampak located deep in the Lacandon Jungle. This tour includes the round trip boat trip (approximately 1 hour in total). 
Overnight: Quinta Cha Nab Nal
Day 9: Palenque Archaeological Zone
Enjoy a tour of the Palenque Archaeological Zone, a beautiful ruin city that is part of the Maya civilization. After, you will be privately transferred to the Villahermosa airport for your onward fight to Merida (not included).  Upon arrival to Merida, you will settle in to your boutique hotel which will be your base for the next three nights.
Overnight: Casa Lecanda
Day 10: Puuc Route and Loltun Caves
You will be picked up in the hotel lobby for a private tour of the Ruta Puuc – Puuc Route and the Loltun Caves, including the delightful archaeological site of Uxmal and 4 other smaller but significant ancient 'towns' of Kabah, Sayil, Xlapak and Labna. (Other optional day tours include: Uxmal & Kabah, and Acanceh & Cenotes Route). 
Overnight: Casa Lecanda
Day 11: Celestun
Today you will head to the UNESCO World Heritage Site and World Biosphere Reserve of Celestun, an enticing spot for all naturalists, but especially for bird watchers as there are more than 200 species of birds to be seen here. Celestun is home to one of the largest migratory flamingo populations in the world. 
Overnight: Casa Lecanda
Day 12: Chichen Itza to Riviera Maya
You will be picked up today for a privately guided full day tour of the archaeological site of Chichen Itza, one of the most awe-inspiring archaeological places you are likely to visit. Chichén Itzá, the most famous Mayan temple city, served as the political and economic center of the Mayan civilization. After the tour, as you make your way towards the Riviera Maya, you will stop en route at Valladolid for lunch.
Overnight: Fairmont Mayakoba
Day 13: Tulum
Enjoy a privately guided excursion to Tulum, considered to be one of the msot beautful Mayan archaeological sites. Tulum by no means is the largest but its location serves as a stricking backdrop to its hisotry and the other Mayab site to be in use at the time of the Spanish conquest. Your exursion continues with Coba where you can rent a bike (not included).  
Overnight: Fairmont Mayakoba
Day 14: Sian Kaan
Enjoy a privately guided tour to Sian Kaan Biosphere Reserve which is approximately 1.3 million acres in size and spans 120 kilometers, compromising almost one third of the Caribbean coast of Mexico. On the tour you will explore the channels, mangroves and estuaries floating quietly with a local naturalist guide before visitng an archaeological site in the reserve. After, return to your beachfront hotel to relax on the white sand beach.
Overnight: Fairmont Mayakoba
Day 15: Sailing Platinum Shared Tour
Sail and enjoy with us a spectacular day in the Mexican Caribbean. Explore the stunning reefs of Isla Mujeres, located off the coast of Cancun in the Mexican Caribbean. This boat tour invites you to discover the density of the tropical jungle, the Mayan civilization, the warm clear waters of Caribbean Sea and the beauty of this island of fishermen, Isla Mujeres.
Overnight: Fairmont Mayakoba
Day 16: Departure from Cancun
Private transfer from your hotel to Cancun Airport.

Dates
Our trips are fully customized, allowing us to build your itinerary for any time of the year.
Prices
Our custom-tailored journeys start from $800 USD per day for two travelers. Contact us today to discuss your travel desires and design a personalized proposal with exact pricing.
Please note, our pricing guideline is a starting from price and is not necessarily applicable to the suggested hotels contained within the suggested itineraries on this web site. Itineraries are customized prior to final pricing.