OVERVIEW
ITINERARY DETAIL
DATES AND PRICES
An epic 16-day journey throws you deep into the rich culture of Mexico. Starting in Mexico City, explore the capital's major landmarks on a private tour, before heading to some of its romantic neighborhoods.
After, explore the ancient city of Teotihuacan before visiting one of the world's great small cities, San Miguel de Allende and Guanajuato. Next, hop over to Yucatan Peninsula for an in-depth exploration of its famous Maya ruins, including Chichen Itza, Uxmal, and Cobá.
Then, dive into the natural wonders of the region, visiting some of Mexico's most important protected lands, Celestún and the Sian Ka'an, before ending the vacation with a luxurious boat tour on the Caribbean Sea.
As with all of Journey Mexico's sample itineraries, this culture tour of Mexico can be altered in any way you'd like. Just let one of our Travel Planners know and they will be happy to make any alterations for you.
PHOTO GALLERY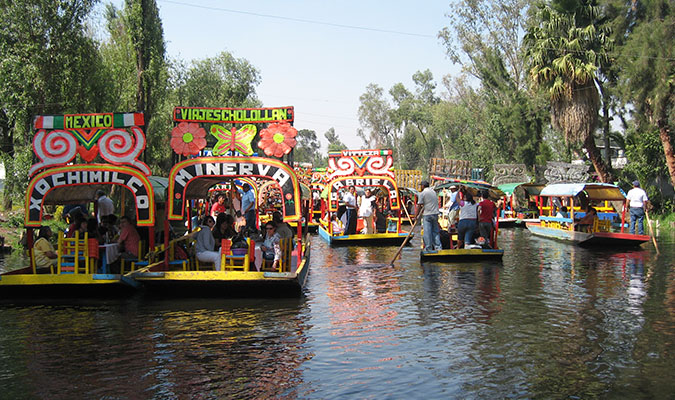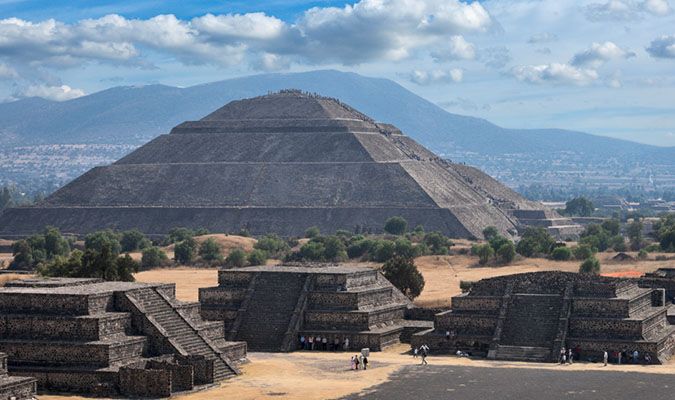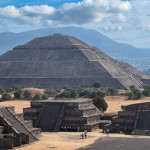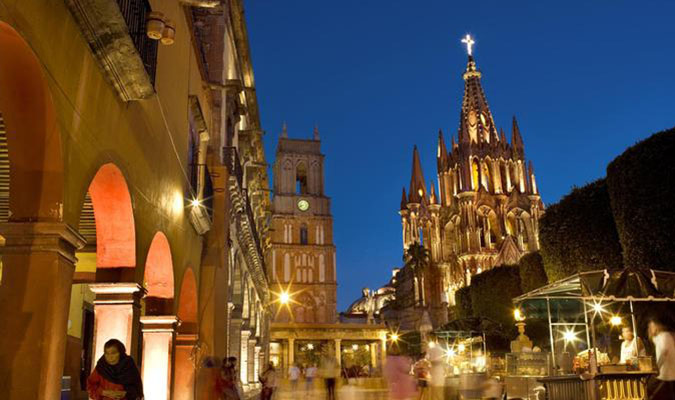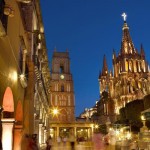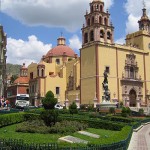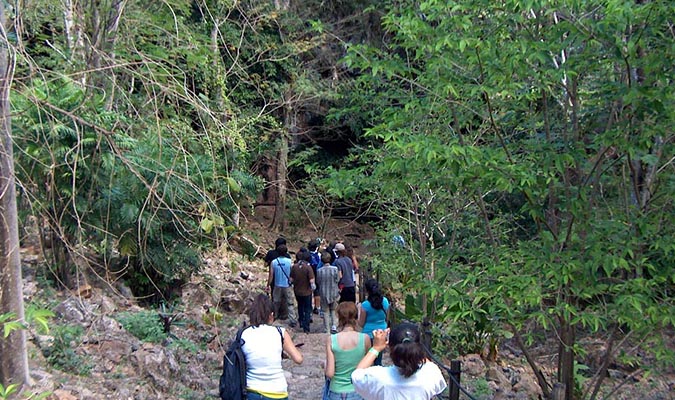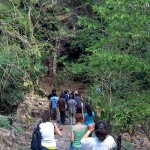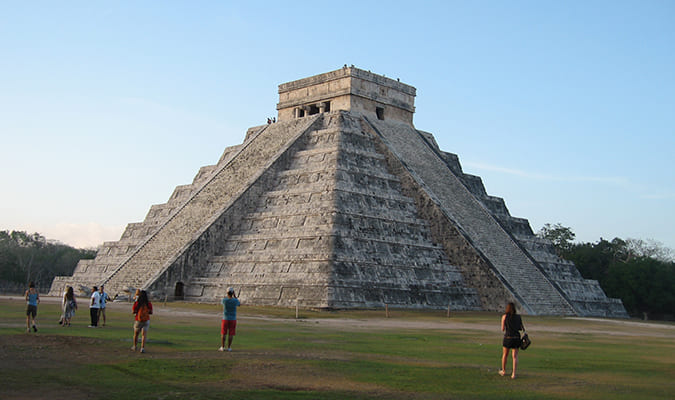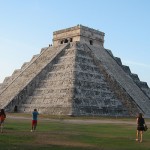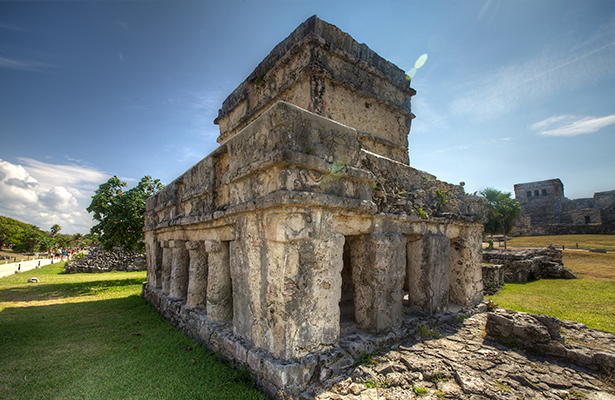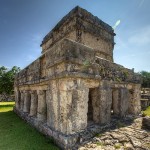 HIGHLIGHTS
Mexico City – Visit the major landmarks of Mexico's capital, including the Zócalo, the Anthropology Museum, Xochimilco, Coyoacán, and San Angel
Teotihuacan – Explore this stunning archeological zone home to some of the world's largest pyramids, the Pyramids of the Sun and Moon
San Miguel de Allende – See the colonial gem of San Miguel, regularly named one of the world's best small cities
Guanajuato – Wind through the colorful streets of Guanajuato and visit San Cayetano Church, the Alley of the Kiss, El Pipila Monument, and the Mummy Museum
Merida City – Visit the historic center of Merida, including its main plaza, markets, Canton Palace museum, and Paseo Montejo
Maya Ruins – Discover the awe-inspiring archeological ruins of Chichen Itza, Uxmal, and Coba
Day 1: Arrival to Mexico City
Bienvenido a México! Your journey begins with a warm welcome at the airport from a Journey Mexico guide. They will privately transfer you to the Four Seasons Mexico City, where a deluxe room awaits.
Overnight: Four Seasons Mexico City
Day 2: Tour Mexico City's Historic Center
Take an in-depth privately guided tour of Mexico City's historic city center, visiting the famous main plaza, known as the Zócalo, which is flanked by important landmarks, including The National Palace, The Metropolitan Cathedral, and El Templo Mayor.
Continue on to the world-renowned National Anthropology Museum, where your expert guide will lead you around the exhibits paying special attention to the Aztec and Maya rooms. In the late afternoon, return to your fine hotel to relax and enjoy the rest of the evening at leisure.
Overnight: Four Seasons Mexico City
Note: Some sites from today´s itinerary may be temporarily closed due to Covid-19 restrictions. In this case, your travel planner will make adjustments for the best experience on the day, based on your preferences, availability, and travel dates.
Day 3: Visit Coyoacán, San Angel, and Xochimilco
Your personal guide will meet you at your hotel lobby and take you to San Angel. With its narrow, cobbled streets and large colorful houses, it can be hard to believe this gorgeous neighborhood is part of Mexico City.
If you visit on a Saturday, you will be able to explore the Bazar del Sabado, an artisanal market that attracts people from all over the city. Then continue to Coyoacán to wander down the tree-lined street as you observe the colorful, heavy brick architecture.
For lunch, your guide will lead you on a journey for the senses as you discover the Mercado Coyoacán and sit down to savor the flavors of your meal at this authentic Mexican market.
After, head to The Blue House, the building where Mexican painter Frida Kahlo was born, lived and died. Her former home has now been transformed into a museum with her art and belongings on display, providing a fascinating insight into one of Mexico's celebrated icons.
Then, on to Xochimilco, famous for its vast man-made waterways and floating islands called chinampas on which the ancient people who inhabited Mexico City used to grow their crops.
Board a colorful boat called a trajinera, look out for the local wildlife, and find out more about the chinampas' historic and modern-day importance to the culinary scene of Mexico City.
Overnight: Four Seasons Mexico City
Day 4: Teotihuacan to San Miguel Allende
Head to the stunning archeological zone of Teotihuacan, famous for the world's third and fourth largest pyramidal structures, the Pyramids of the Sun and the Moon. Tour with your guide who will provide expert insight into the magical ruins, their importance, and the site's place in the rich history of Mexico's pre-Columbian civilizations.
After, transfer to San Miguel de Allende, a UNESCO World Heritage Site home to colorful, Colonial-era architecture, cobblestone streets, and a world-renowned artistic spirit.
Overnight: Casa Sierra Nevada
Day 5: Tour San Miguel Allende
Tour the magical city of San Miguel de Allende with your guide, stopping off to marvel at its colorful buildings and romantic parks. Visit the city's famous pink church and the former home of Mexican Independence leader Ignacio Allende, which is now a museum.
Overnight: Casa Sierra Nevada
Day 6: San Miguel Allende to Guanajuato
After a private transfer to Guanajuato, go on a captivating journey through the winding streets and subterranean passageways of this UNESCO World Heritage City. View the grand Juarez Theater, the Alhondiga de Granaditas, and the cast-iron-and glass Hidalgo Market, designed by Gustave Eiffel.
Then, tour a local mine to learn about the rise of the mining industry after the discovery of silver in the 16th century.
Overnight: Villa Maria Cristina
Day 7: Flight from Leon, Guanajuato to Villahermosa
After breakfast, enjoy a private transfer to Leon Airport to a board a flight to Villahermosa. Upon arrival, a private car ride will take you to the boutique hotel, Quinta Cha Nab Nal. Enjoy the rest of the day at leisure, exploring its wonderful facilities, and taking the opportunity to relax.
Overnight: Quinta Cha Nab Nal
*Please note: This flight is not included in the price.
Day 8: Yaxchilan and Bonampak
Dive into Mexico's rich past with an unforgettable excursion to the remote Maya archeological sites of Yaxchilan and Bonampak located deep in the Lacandon Jungle. This tour also includes a round-trip boat trip as part of the experience.
Overnight: Quinta Cha Nab Nal
Day 9: Palenque Archeological Zone
Enjoy a tour of the Palenque archeological one, a beautiful ruined city once part of the great Maya civilization. After, you will be privately transferred to Villahermosa Airport for an onward fight to Merida*.  Upon arrival, settle into your boutique hotel, which will be your base for the next three nights.
Overnight: Casa Lecanda
*Please note: This flight is not included in the price.
Day 10: Puuc Route and Loltun Caves
Experience the wonders of the Puuc Route, a lesser-known archeological trail taking in the delightful archeological site of Uxmal and four other smaller but significant ancient towns of Kabah, Sayil, Xlapak, and Labna. Finish with a visit to the Loltun Caves for a subterranean adventure to see stunning geological formations.
Overnight: Casa Lecanda
Day 11: Celestun
Head to the UNESCO World Heritage Site of Celestún, an enticing spot for all naturalists. Bird watchers will be particularly happy here, with more than 200 species of birds calling Celestun home.
Perhaps most famous of all, this World Biosphere Reserve hosts one of the largest migratory flamingo populations in the world. Take a boat onto the waters and see these majestic creatures animals up close.
Overnight: Casa Lecanda
Day 12: Chichen Itza to Riviera Maya
Today, enjoy a privately guided tour of Chichen Itza, Mexico's most famous archeological site and home to the famed stepped pyramid, El Castillo. Once the political and economic center of the Maya civilization, Chichen Itza boasts stunning ancient ruins, ball courts, and a sacred cenote.
After, enjoy a private transfer to Fairmont Mayakoba, one of the finest resorts in the beautiful Riviera Maya region of Mexico.
Overnight: Fairmont Mayakoba
Day 13: Tulum
Enjoy a privately guided excursion to Tulum, considered one of the most beautiful Maya archeological sites in the country. It's by no means the largest, but its beach-side location serves as a striking backdrop. Take the chance to jump into the Caribbean Sea and view this ancient wonder from below.
After, the excursion continues to the sprawling archeological site of Cobá, which is so large, some prefer to rent a bicycle rather than tackle it on foot.
Overnight: Fairmont Mayakoba
Day 14: Sian Ka'an Biosphere Reserve
Enjoy a privately guided tour of the Sian Kaan Biosphere Reserve, a sprawling nature reserve compromising almost one-third of Mexico's Caribbean coast.
Explore its waterways, mangroves, and estuaries with a local naturalist guide explaining all about its incredibly rich flora and fauna. Keep an eye out for the many animal residents, which include monkeys, crocodiles, and big cats.
After, visit an archeological site in the reserve before returning to your beachfront hotel to relax on the white-sand beach.
Overnight: Fairmont Mayakoba
Day 15: Sailing tour on the Caribbean Sea
Enjoy your last full day in style, on-board a private boat as you cruise around the stunning Caribbean Sea. Explore the gorgeous reefs of Isla Mujeres, located off the coast of Cancun, taking the chance to snorkel among and see its topical wildlife.
Overnight: Fairmont Mayakoba
Day 16: Departure from Cancun
Enjoy a relaxing private transfer to Cancun International Airport for your onward flight home.
Dates
Our trips are fully customized, allowing us to build your itinerary for any time of the year.
Prices
Our custom-tailored journeys start from $1,000 USD per day for two travelers. Contact us today to discuss your travel desires and design a personalized proposal with exact pricing.
Please note, our pricing guideline is a starting from price and is not necessarily applicable to the suggested hotels contained within the suggested itineraries on this web site. Itineraries are customized prior to final pricing.