OVERVIEW
ITINERARY DETAIL
DATES AND PRICES
Uncover the very best of the Yucatán Peninsula and Riviera Maya while staying at three luxurious Chablé properties. Chablé Yucatán incorporates Mayan architecture and 19th-century hacienda walls in a lush natural setting while Casa Chablé calls a UNESCO World Heritage Site home, nestled amongst the thick jungle and powder-soft white sands of the Sian Ka´an Biosphere. On an exclusive stretch of beach between Cancún and Playa del Carmen, Chablé Maroma offers a peaceful sanctuary looking out to the Caribbean Sea.
On this unforgettable 11-day journey, explore ancient Maya cities and visit present-day communities to learn about local cultivation practices. Experience the region's magnificent natural wonders, admiring the pink flamingos of Celestún Biosphere Reserve and jumping into the refreshing waters of your own private cenote. Complete the trip with a relaxing day on a private yacht and some adventure exploring the underground caverns of Río Secreto, semi-submerged in water.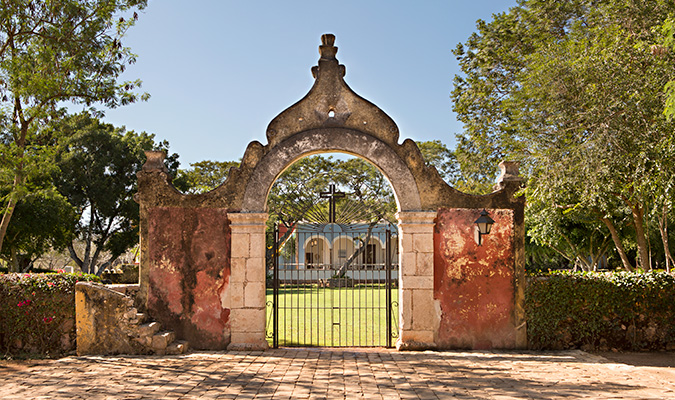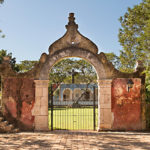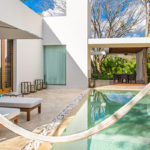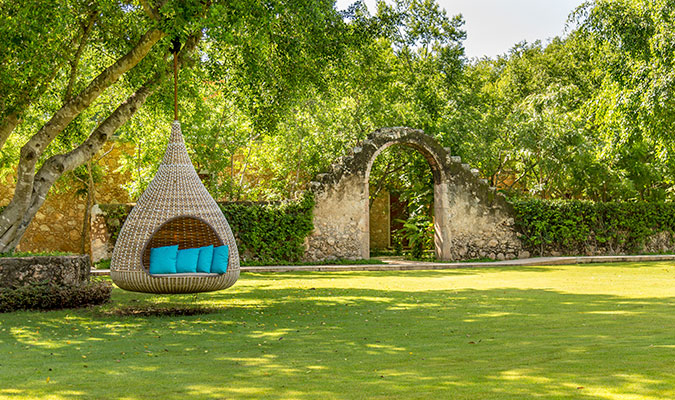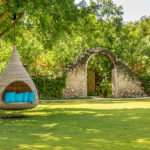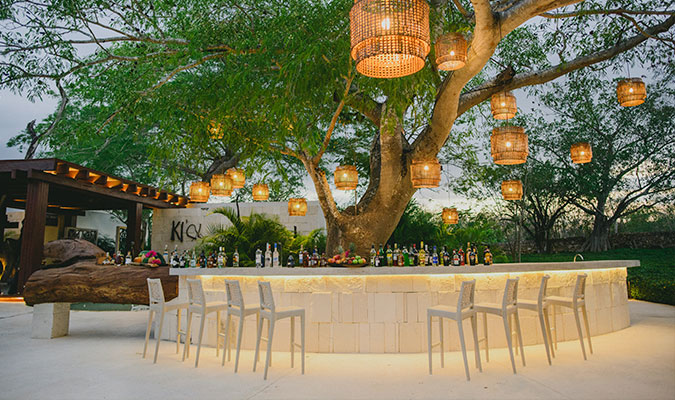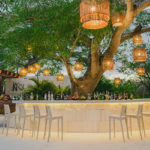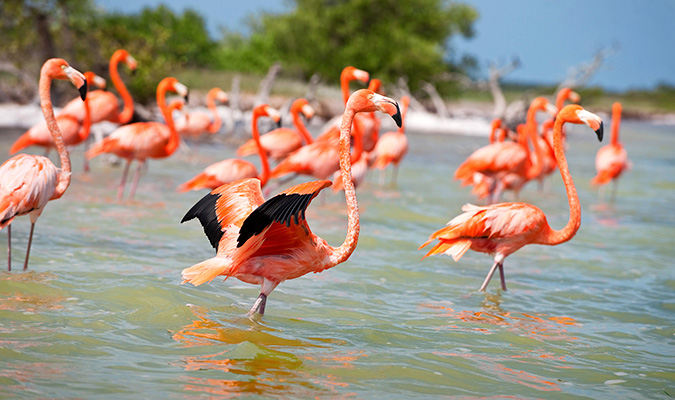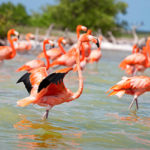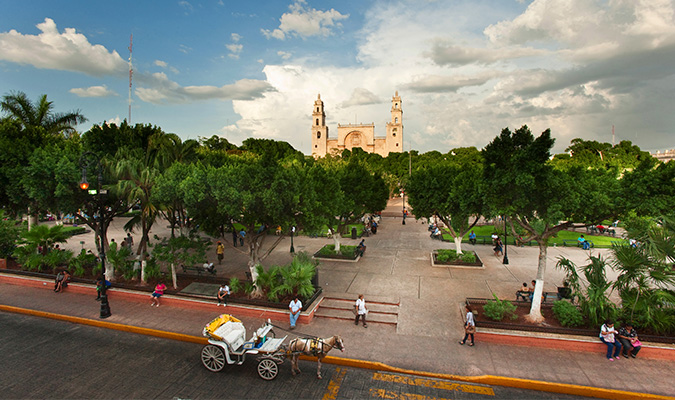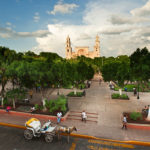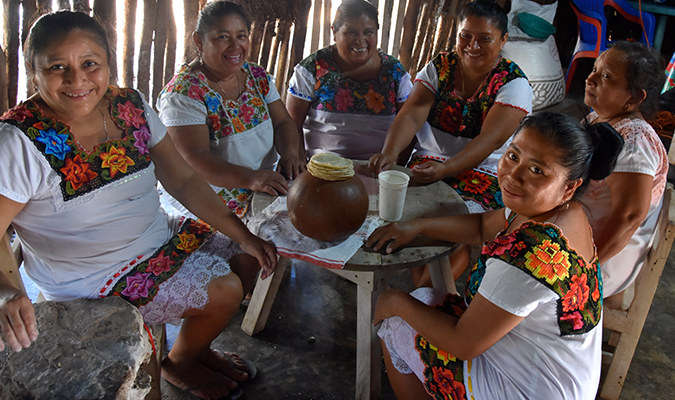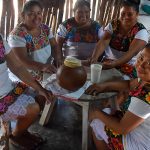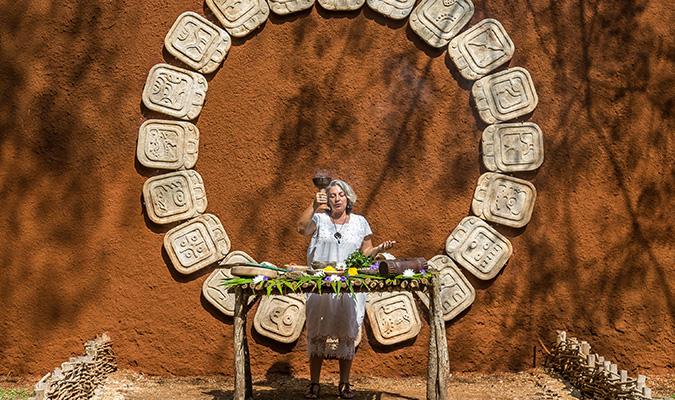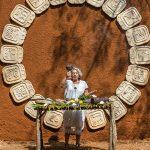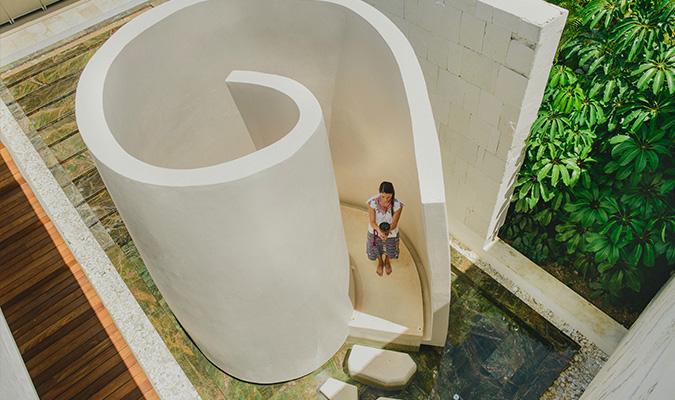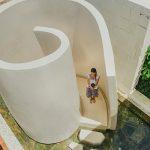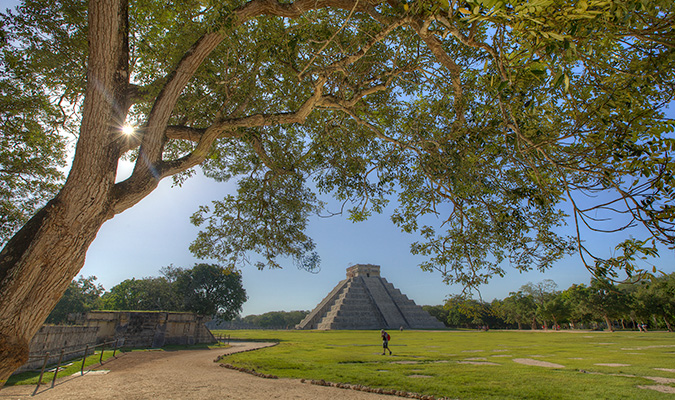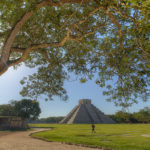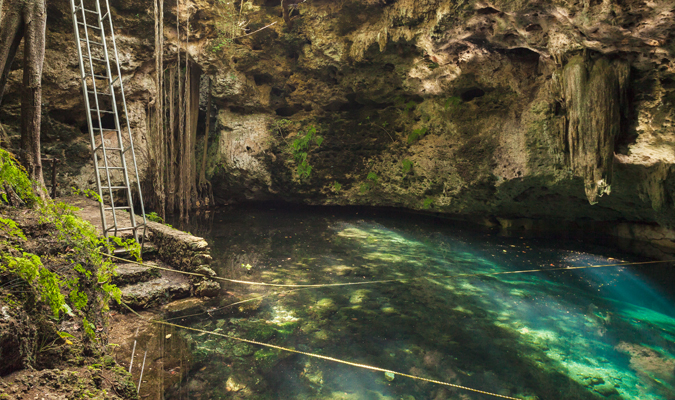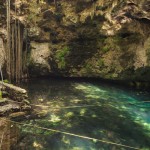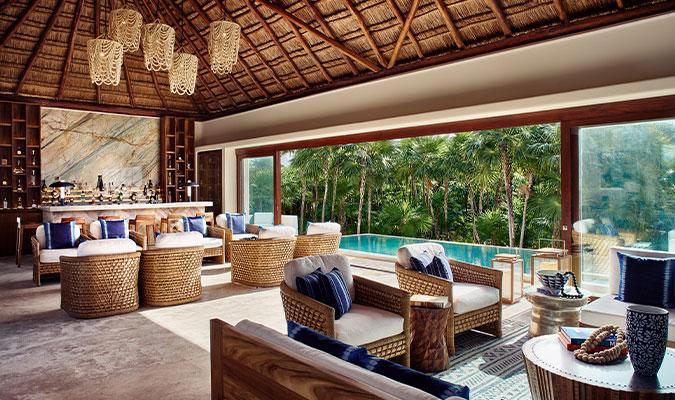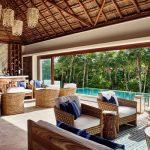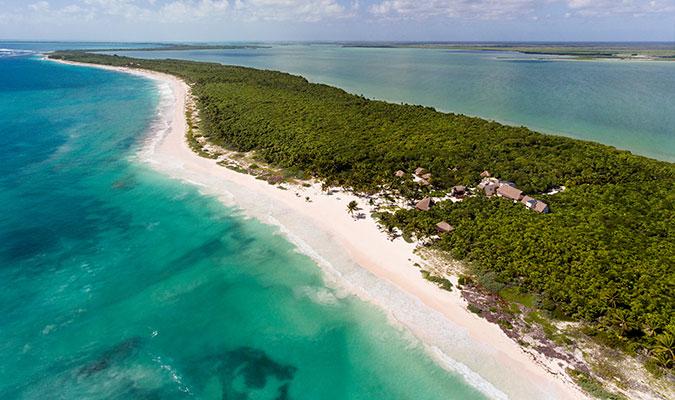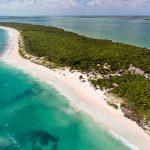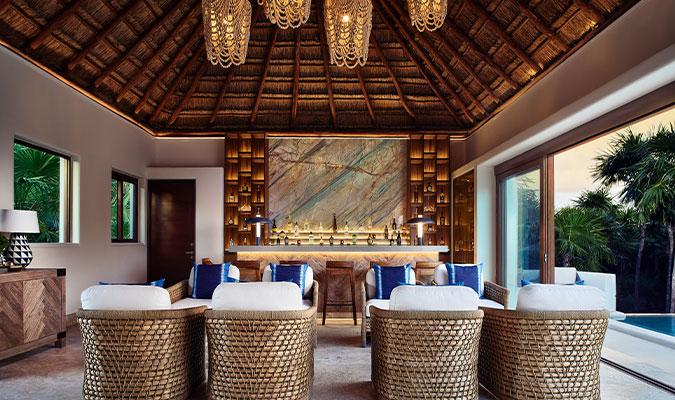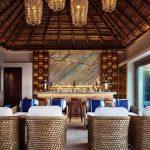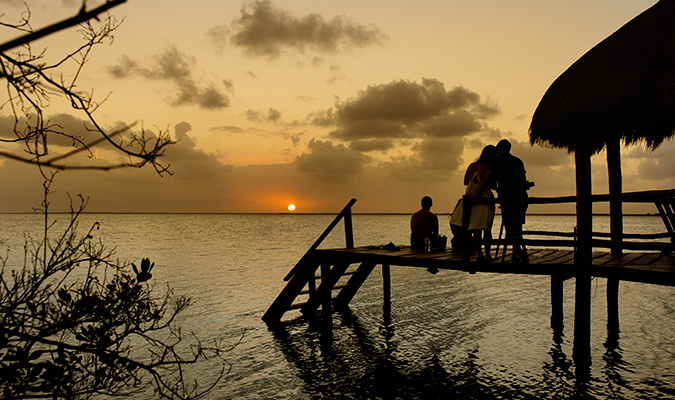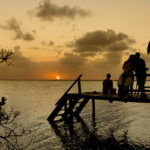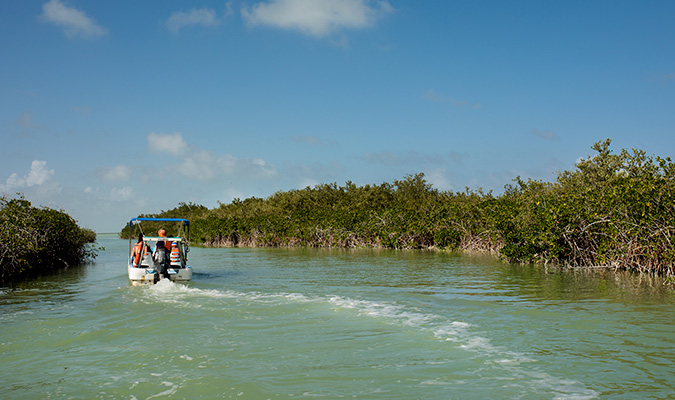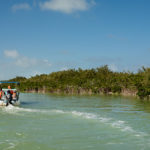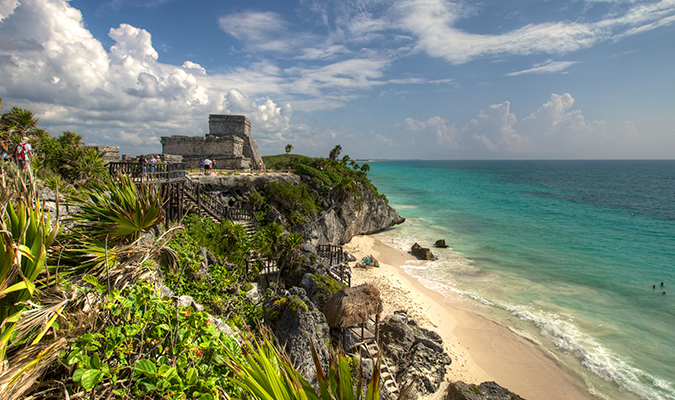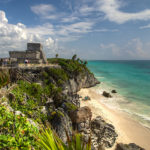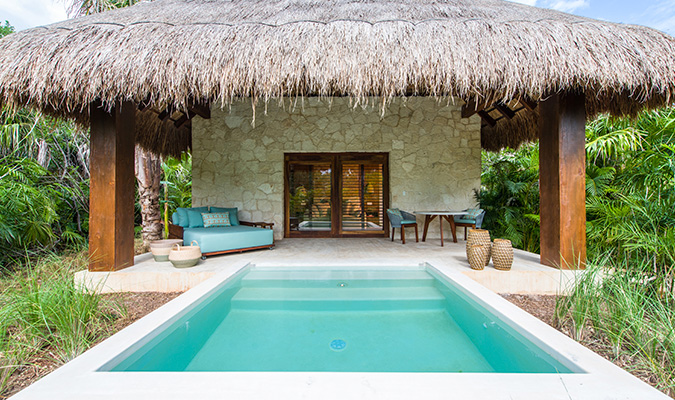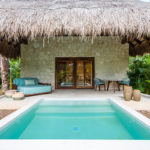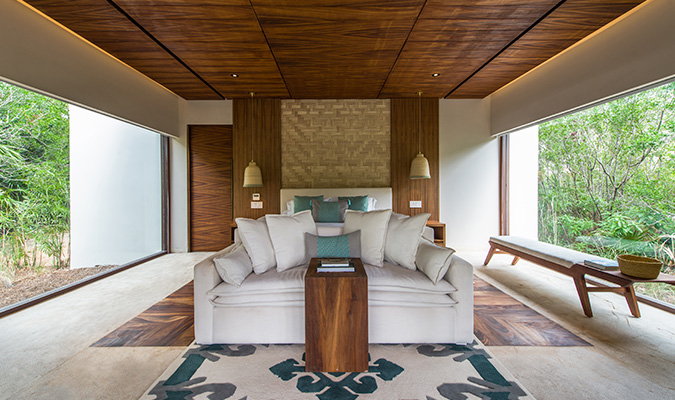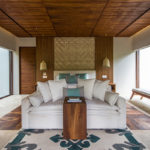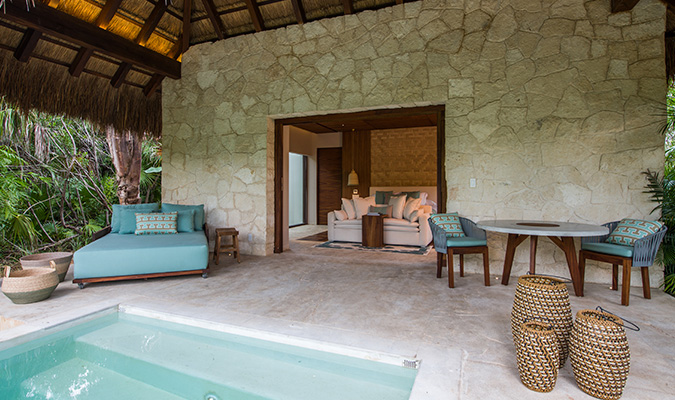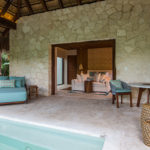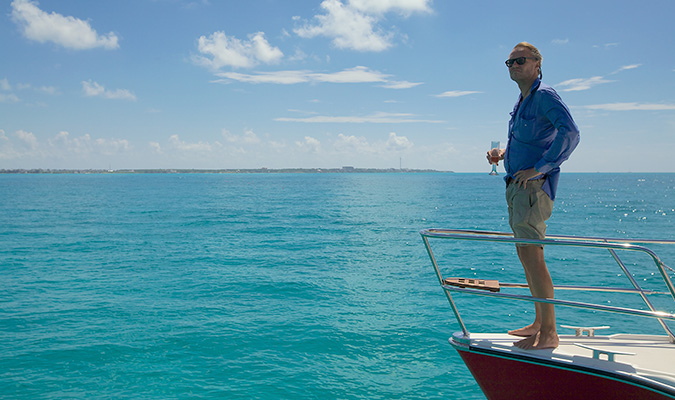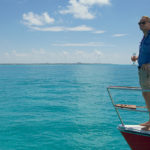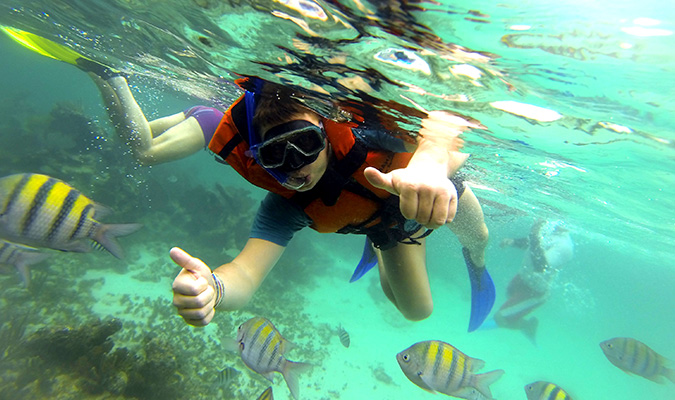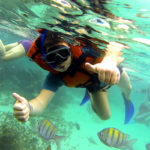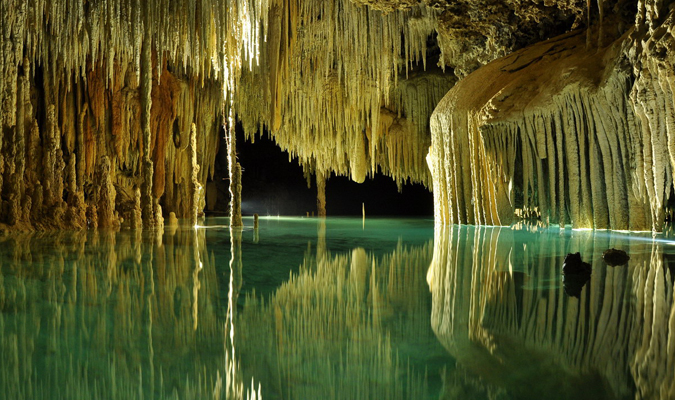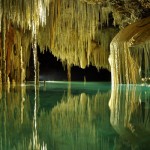 HIGHLIGHTS
4N Chablé Yucatán –Named the world's best-designed hotel in 2017, Chablé Yucatán is a triumph of creative vision set within lush Maya vegetation.
3N Casa Chablé Sian Kaan – Bask in remote barefoot luxury at this secluded property, nestled within the stunning Sian Ka´an Biosphere Reserve.
3N Chablé Maroma – Stay at this gorgeous beach-side luxury resort and relax in the crystalline waters of the Mexican Caribbean.
Celestun Biosphere Reserve – Explore this 146,000-acre park known for its pink flamingos and other wildlife.
Maya Archeological Sites – Explore the hidden Maya mysteries of the Yucatán Peninsula with tours of Chichen Itza and Tulum
Merida – Discover the Yucatan´s lively capital, a charming colonial city filled with markets, squares, and a bustling commercial center. 
Cozumel by Yacht – Cruise the waters of the Mexican Caribbean in style and enjoy snorkeling at El Cielo sandbar.
Rio Secreto – Traverse the caverns of this otherworldly subterranean river system, admiring stalactites and stalagmites formed over thousands of years.
Mayan Community & Gastronomy – Visit the Mayan community of Granada to learn about horticulture practices and ancient cooking techniques.
Day 1: Arrival to Chable Yucatan
Your private driver will meet you at the airport and you will be driven to Chable Yucatan hotel. We recommend arriving to one of the two airports:  CUN (Cancun – 3 hours to hotel) or MID (Merida – 40 minutes to hotel). Spend the rest of the day at leisure, exploring the resort and its facilities.
Optional Suggested Evening Experience on Property: Wellness at Chable Spa
Begin your journey at Chablé Yucatán with a rejuvenating spa experience located on a wide wooden deck at the foot of the cenote. This tranquil space embodies the resort's commitment to wellness, offering a harmonious escape to refresh both mind and body. Start your stay with a relaxing spa session and re-energize for the days ahead.
Dinner suggestion for tonight: IXI'M Restaurant
Experience the best of Mexican cuisine at Ixi'im, nestled within the jungle of Chablé Yucatan. Marvel at the blend of raw materials and stunning architecture while indulging in authentic flavors.
Hotel: Chablé Yucatán
Day 2: Private Tour of Celestun Biosphere Reserve and Merida City
On this full day experience, connect with the Yucatan´s natural world in the Celestún Biosphere Reserve and discover the center of Mérida, the state´s capital. To begin the day, your personal guide will meet you and together you´ll drive to Celestún. Known for its large population of flamingos during the winter months, Celestún has a large salt-water lagoon awash with pink birds. The area is well protected and preserved by the locals, ensuring that it remains the ideal habitat for the 2,000 or more flamingos and hundreds of other species of birds that flock there seasonally. Arriving to Celestún, you´ll take a boat ride into the lagoon that also has various cenotes (natural sinkholes) under the surface, creating springs in the water where you can take a refreshing swim! The Biosphere Reserve is home to an abundance of flora and fauna, including red mangroves, bird species, many fish, prawns, and even alligators, which you might see from the boat on a lucky day. Following the boat ride there´ll be time for lunch at a local restaurant on the beach, and some free time to relax. Please note: The flamingo watching experience is subject to weather conditions; very few can be seen during the rainy season.
After your time in nature, you'll head to Mérida to get to know the city´s historic center. Learn about the city´s history, founded in 1542, as you explore the Zócalo (main square), home to the oldest cathedral in the Americas, the Government House, and Municipal Palace. Stepping back into your private vehicle you´ll head down Paseo de Montejo, Mérida´s main, tree-lined avenue modeled on the Champs-Elysees, with large mansions that were once the homes of wealthy Hacienda owners. Upon conclusion, you´ll be driven back to your hotel.
Dinner suggestion for tonight: KI'OL Restaurant
Honoring its Mayan name meaning "healthy", this restaurant offers a peaceful oasis near the Main House and main pool. Savor fresh cuisine in a beautifully designed space where water takes center stage in a simple and organic manner.
Hotel: Chablé Yucatán
Day 3: Granada Community Experience – Mayan Horitculture & Traditional Gastronomy Cooking Session
On this full day experience, you´ll learn firsthand about the horticulture practices of present-day Mayan communities and help to make a traditional meal with ancient cooking techniques.
To begin the day, your private guide will pick you up from your hotel and drive to the Granada community, located to the southwest of Mérida. Upon arrival, you´ll be welcomed into the traspatios (backyards) of local homes, where a group of Mayan women cultivate and tend their gardens daily as an important source of nutrition for their communities. Depending on the season, you can sow seeds or harvest vegetables on the patio, enjoying contact with the earth and connecting with local cultivation practices.  Under the guidance of your expert hosts, learn how to cook typical appetizers and ´Cochinita Pibil´, a quintessential Yucatecan Mayan dish that dates to pre-Hispanic times. The mouthwatering meal is made by marinating pork in citrus juice and spices, wrapping it in banana leaves, and slow roasting it in a pit oven in the ground, known as a ´pib´. During this tour, there is also opportunity to discover the importance of a species of bees for the local environment and get to try the Melipona honey they produce. This Mayan delicacy is renowned worldwide for its medicinal benefits. To round out the experience, take your creation out of the pib before savoring its delicious flavors with your hosts. After saying your goodbyes, you´ll be privately driven back to your hotel.
Optional Suggested Evening Experience on Property: Maya Ceremony
Back on property, continue your cultural day with a Mayan Ceremony. Immerse yourself in the rich traditions and spirituality of the Mayans as you connect with Yum Junab Ku'jo, the provider of balance and movement in all things. Celebrate your personal journey and the memories that shape who you are through this meaningful experience.
Dinner suggestion for tonight: Casita Club
Hotel: Chablé Yucatán
Day 4: Day at Leisure
This day is yours to enjoy at leisure to relax on property and lovely surroundings or take advantage of the many amazing activities in the area.
Optional Suggested  Experience on Property: Bicycle Tour
Enjoy the opportunity to Explore Chablé Yucatán on a scenic bicycle tour. Visit iconic spots like the Forest of Intentions and historic red arch hacienda. Learn about local culture, try traditional Mayan cuisine, and visit the bee sanctuary. Or if you wish to keep exploring Yucatan Uxmal & Kabah Archaeological Sites are also amazing places to visit.
Hotel: Chablé Yucatán
Day 5: Merida Private Transfer to Sian Ka'an Biosphere via Chichen Itzá & Private Cenote
Today you´ll enjoy the historical and natural wonders of the Yucatán with a visit to Chichen Itza and a tranquil afternoon at your own private cenote. Your private guide will meet you at your hotel in Mérida to make the 1.5-hour drive to Mexico´s most iconic archaeological site, Chichen Itza. Learn about the cosmology, religion, and everyday life of the Maya from your expert, who will paint a picture of what Chichen Itzá was like before the Spanish arrived. One of the first structures you´ll see is the striking Castillo or Pyramid of Kukulkan, one of the New Seven Wonders of the World. Visit the Platform of the Skulls, a monument to both life and death, before heading to the ball court where archeologists are still undecided as to whether the winner or the loser was sacrificed. Outside the city walls, you´ll find a cenote where sacrificial drownings took place and learn about what was uncovered when attempts were made to drain this deep sinkhole.
After exploring Chichen Itza, you´ll be driven to a beautiful private cenote found within the ruins of a historic ranch. These natural, freshwater sinkholes were considered sacred to the Mayans and entrances to the underworld. Take a refreshing swim in the cenote´s crystalline waters and relax the afternoon away in total privacy in a truly unique setting. A delicious Yucatecan menu will be served beneath a magnificent tree in the ranch´s gardens for lunch. Having enjoyed your private cenote, you will be driven around 3.5 hours to your Sian Ka'an Biosphere Reserve Hotel.
Hotel: Casa Chablé Sian Kaan
Day 6: Day at Leisure at Casa Chable
This day is yours to enjoy at leisure to relax on property and lovely surroundings or take advantage of the many amazing activities in the area. Casa Chablé offers a wide range of activities and spa & wellness treatments. Mayan ceremonies, take a bike ride to visit the fishing town of Punta Allen. And for an unforgettable experience, go stargazing with an astronomy guide.
Dinner suggestion for tonight: K'UUM  Restaurant
Its contemporary menu, created by renowned chef Jorge Vallejo, offers a unique dining experience with locally sourced ingredients. Enjoy a private meal in the tropical gardens or on the ocean-view dock for a truly unforgettable experience.
Hotel: Casa Chablé Sian Kaan
Day 7: Tulum Archaeological Site
The only Maya city located right by the Caribbean Sea, Tulum was a Maya fortress city that peaked between the 13th and 15th centuries. Your private, expert guide will lead you in exploring this small site, that was an important place of trade in jade and turquoise, and despite its size, displays many styles of Maya architecture. Discover the temples that are dedicated to the gods of the wind and rain; keeping these gods satisfied was important to avoid the wrath of them both, which would result in a hurricane, one of the most destructive things for a coastal fortress. Visit the House of the Grand Priest with its decoration of the descending god, who at night, it was believed disappeared into the underworld with the setting of the sun. Possibly the most photographed of Tulum's structures is the "Castillo" or Castle Temple, from where you can look across the Caribbean Sea and imagine the image of the sun setting on the horizon and heading south to the underworld. Having enjoyed your experience, you will be driven back to your hotel in Sian Ka'an.
Optional Suggested Evening Experience on Property: Bike Ride to Punta Allen
Embark on a thrilling 30-minute bike ride to the small fishing town of Punta Allen. This scenic adventure offers exercise, exploration, and relaxation in a beautiful coastal setting.
Hotel: Casa Chablé Sian Kaan
Day 8: Sian Kaan to Chable Maroma
Today after breakfast your private driver will take you to your next Chable hotel located along the Riviera Maya coast, Chable Maroma.
Dinner suggestion for tonight: BU'UL Restaurant
Bu'ul, named after the Mayan word for bean, expresses the spirit of Mayan cuisine. Inspired by corn, beans, and fruits from the garden, Chef Jorge Vallejo and Executive Chef Luis Quiroz bring their unique interpretations to the dining experience. Make sure to visit this restaurant for a truly authentic and delicious taste of Mayan cuisine.
Hotel: Chablé Maroma

Day 9: Private Yacht to Cozumel's El Cielo
On this exciting experience, you'll be introduced to Cozumel's underwater world and enjoy cruising on a private 43" Yacht. Take in the scenery of the Mexican Caribbean as you enjoy refreshments served by an attentive crew and the tropical breeze on your skin. Arriving nearby El Cielo, a sandbar with shallow and clear blue waters, your Captain will drop anchor. Here, you´ll transfer to a smaller, fishing-style boat to head into this beautiful, protected area where you can snorkel and explore the amazing underwater world. Look out for a variety of sea life like turtles, manta rays, spiny lobsters, and stingrays!
Back at the yacht, you'll be treated to an a-la-carte menu and top shelf mixology.  This yacht is well set up for a fun and comfortable ride, with a spacious deck that's perfect for sunbathing as you feel the warm rays and cooling breeze on your skin. For a moment out of the sun, there's also a covered area at the rear, with wide armchairs and a table. Inside, the vessel features a fully equipped kitchen, bedroom with double beds, air conditioning, and a bathroom with shower. On the way back to dry land, you'll be accompanied by a beautiful sunset to finish the day with more natural beauty.
Dinner suggestion for tonight: KABAN Restaurant
The Kaban restaurant offers a delectable seafood that will delight any seafood lover, the decoration, music, and cuisine create a unique and unforgettable atmosphere, to end the day with a perfect Caribbean Experience!
Hotel: Chablé Maroma
Day 10: Rio Secreto in Private
Take a journey into the amazing Río Secreto, the longest cave system in the Yucatán Peninsula, that's semi-submerged in crystal clear water. After a safety and equipment briefing, follow your private guide inside the natural reserve, where you'll receive a Mayan welcome ceremony. Get ready to enter the underground cave system, a natural museum of rock formations, which tells the geological history of the area. Walk and swim following an otherworldly 1km route (1.5 hours approx) to admire hundreds of stalactites and stalagmites that have formed over many years, in a surreally beautiful setting. Exiting the caves, toast to a truly unique experience with Xtabentún, a regional Yucatecan liqueur made from anise seed, honey and rum. To complete your adventure, refuel with a regional buffet and fresh, flavored waters before continuing to go back to your hotel.
Optional Suggested Evening Experience on Property: Wine Tasting & Private Dinner
Indulge in a Mexican wine adventure with a special curated selection. Enjoy a culinary night with a private dinner at the location of your choice, limited to a group of 6, this intimate tasting experience is the perfect way to cap off the experience.
Hotel: Chablé Maroma
Day 11: Departure Day
After breakfast and hotel check out, enjoy a private transfer to Cancun International Airport for departure flights home.
Dates
Our trips are fully customized, allowing us to build your itinerary for any time of the year.
Prices
This custom-tailored journey starts from $1,800 USD per day for two travelers. Contact us today to discuss your travel desires and design a personalized proposal with exact pricing.
Please note, our pricing guideline is a starting from price and is not necessarily applicable to the suggested hotels contained within the suggested itineraries on this web site. Itineraries are customized prior to final pricing.