OVERVIEW
AMENITIES
EXCL. AMENITIES
HEALTH & SAFETY
Submerged in tropical jungle on an exclusive 650-foot stretch of beach, Chablé Maroma is a secluded gem that honors the environment and feeds your soul.
As you approach the pristine grounds of this boutique hotel, you're rewarded with quiet luxury in an unparalleled location on the Riviera Maya in Mexico. With no need to measure time, you can breathe deeply and appreciate each moment in this peaceful setting. The opportunity to unwind might draw you to Chablé Maroma, but the staff's impeccable service and accommodating demeanor will entice you to return.
Salty breezes flow freely between indoor and outdoor spaces at Chablé Maroma, thanks to the open walls and tall windows. An earthy color palette invites the outdoors in, and nature takes center stage. The 70 energy-efficient villas, each with private pool, outdoor living space and terrace, are artfully decorated with layered textures of tropical woods, woven materials and rich textiles. Large bathrooms boast outdoor rain showers, double-sink vanities and top-quality linens. The white-sand beach is, at most, a five-minute stroll from any of the rooms.
Toward its aim to please your five senses, all two restaurants prepare superb cuisine with fresh, locally sourced ingredients. Enjoy the delicious fare at Bu'ul the upscale Mexican contemporary restaurant, or dip your toes in the sand as you drink a margarita at the pool bar after lunch, don't miss Rawbar by Bu'ul restaurant to catch the sunset, cool off in the infinity pools that parallel the ocean or rejuvenate your body and soul at the 1700-square-foot SPA and gym where keeping up with your exercise routine is simple with the state-of-of-the-art gym. At day's end, think yoga by the sea or meditation on your private terrace. The newly built Chablé Maroma is a retreat perfectly suited to family travel, personal-growth trips and gatherings with friends.
PHOTO GALLERY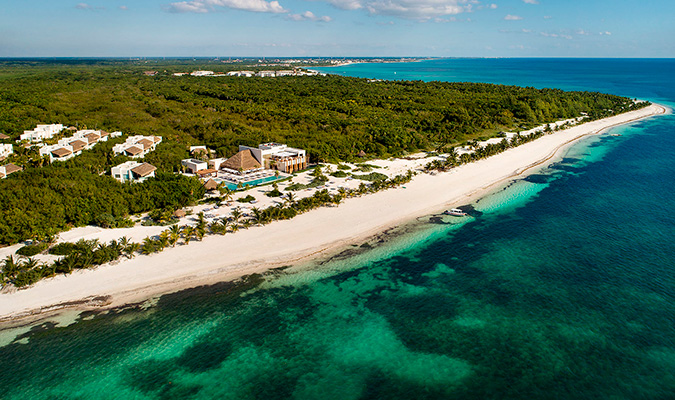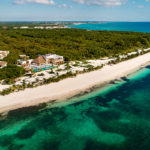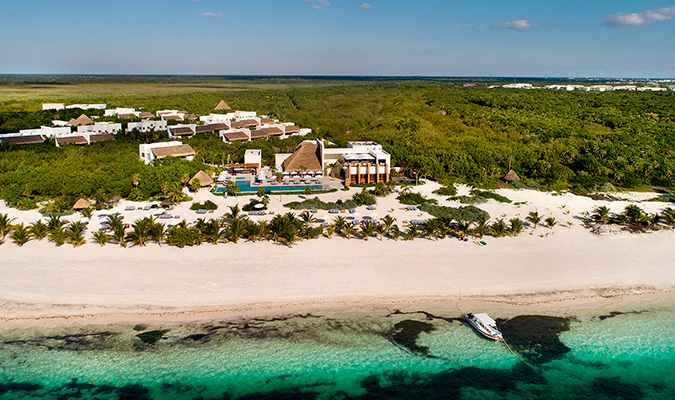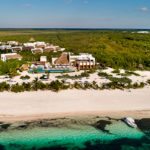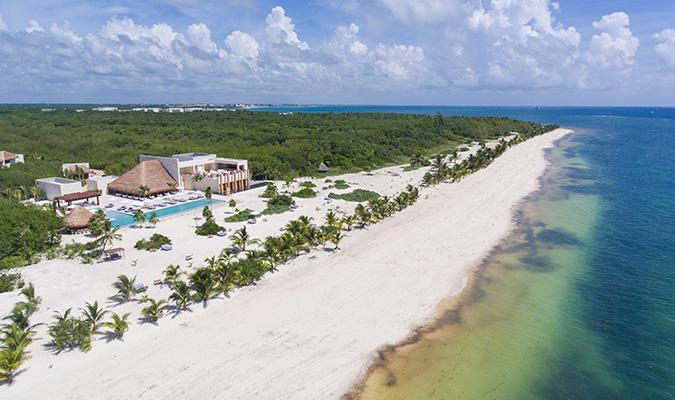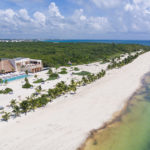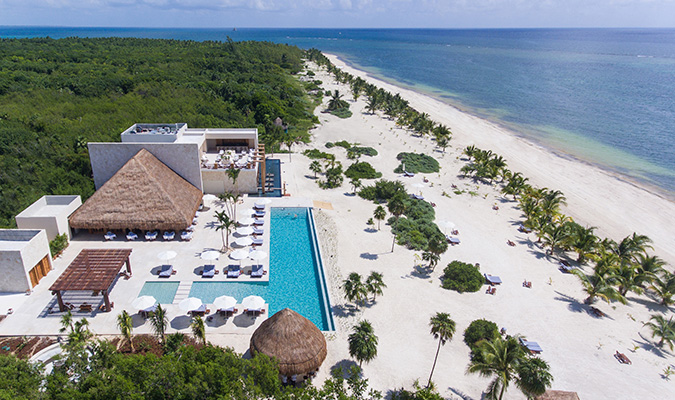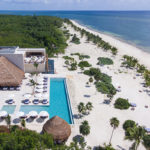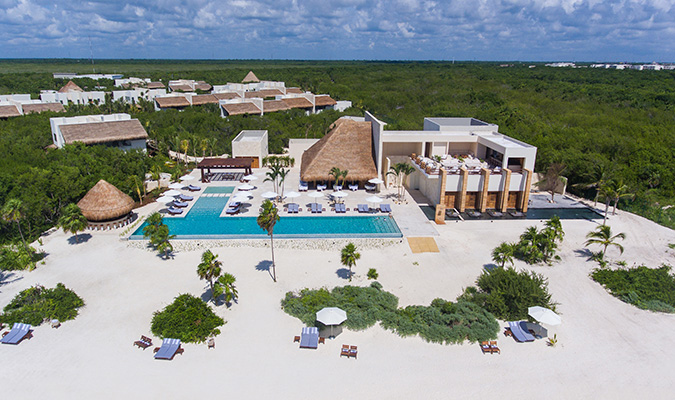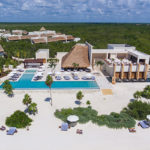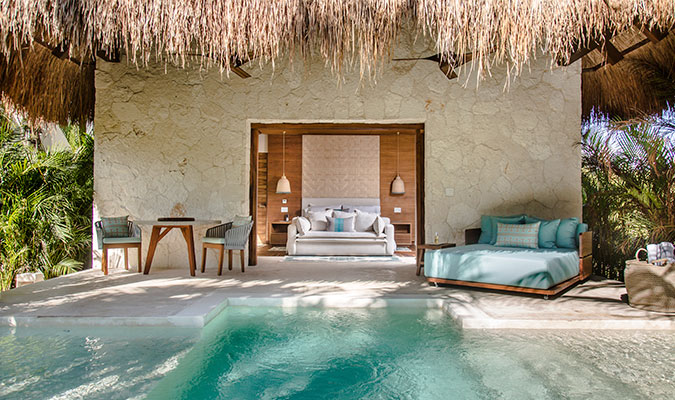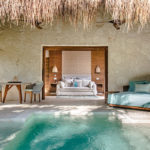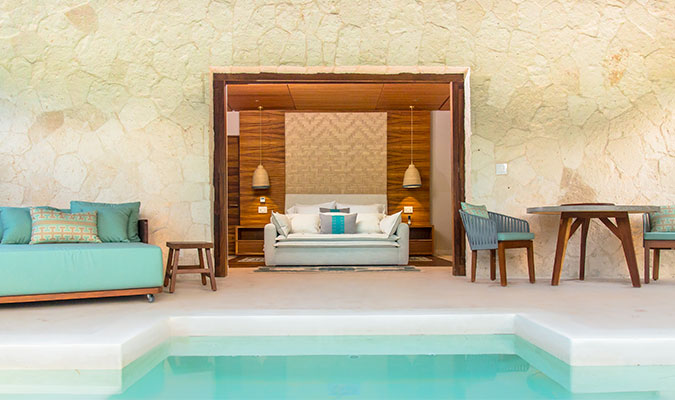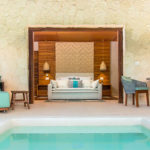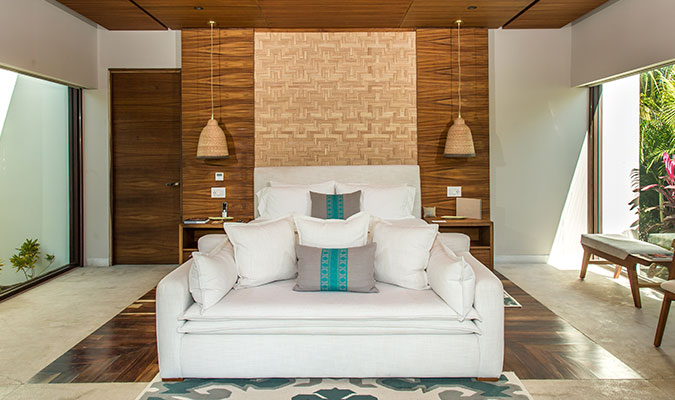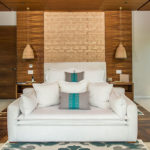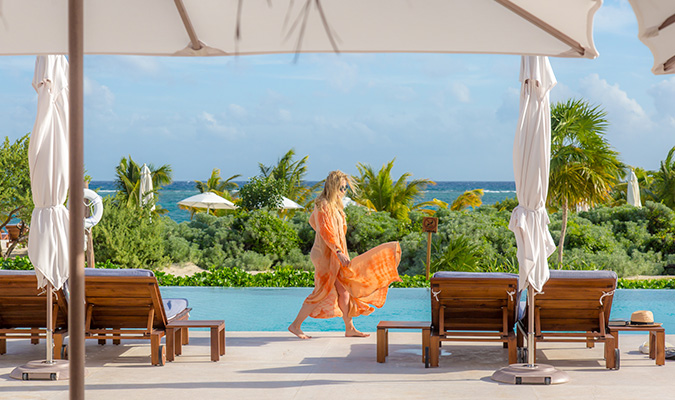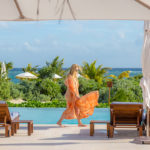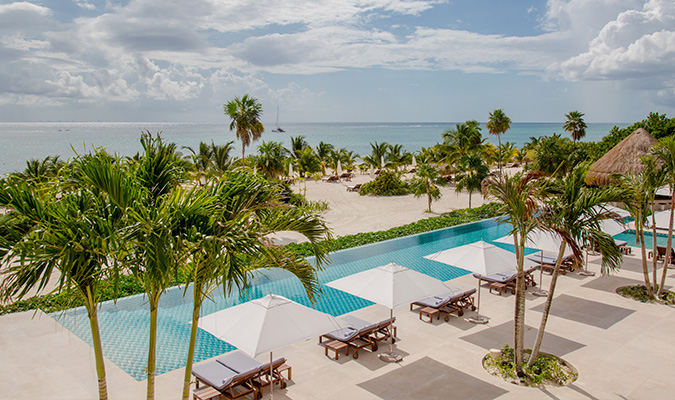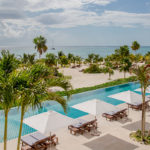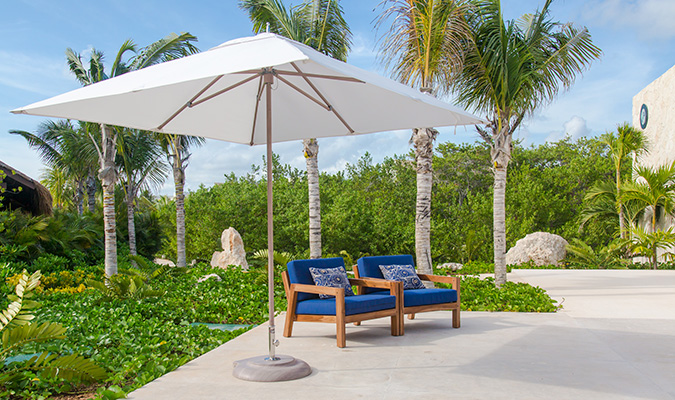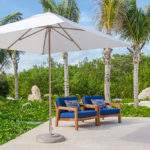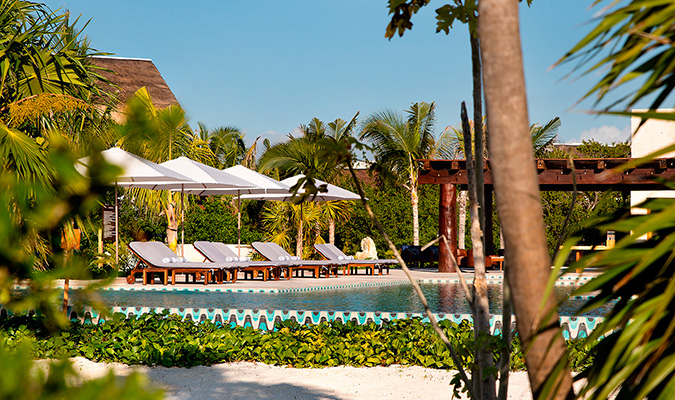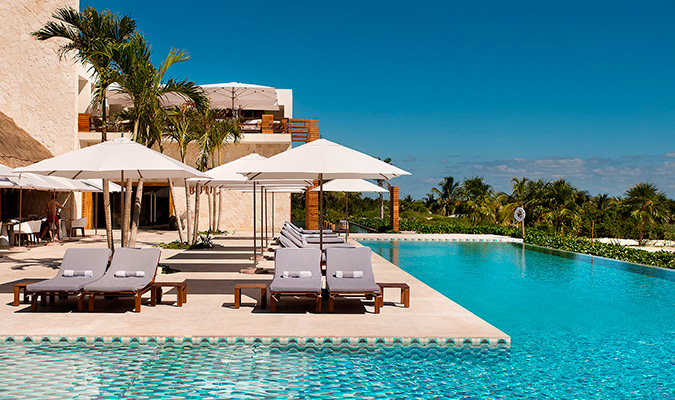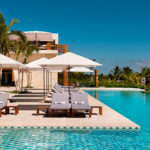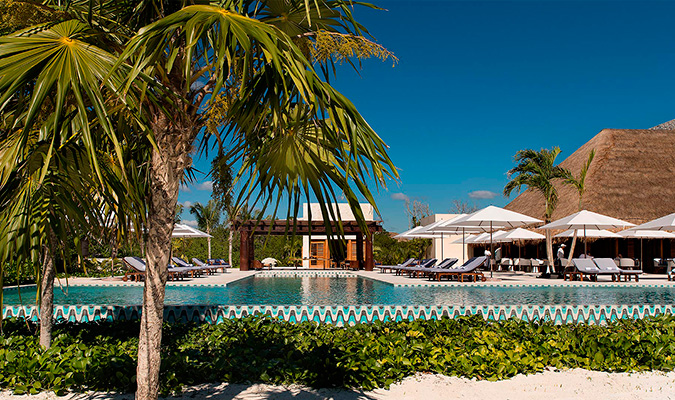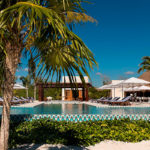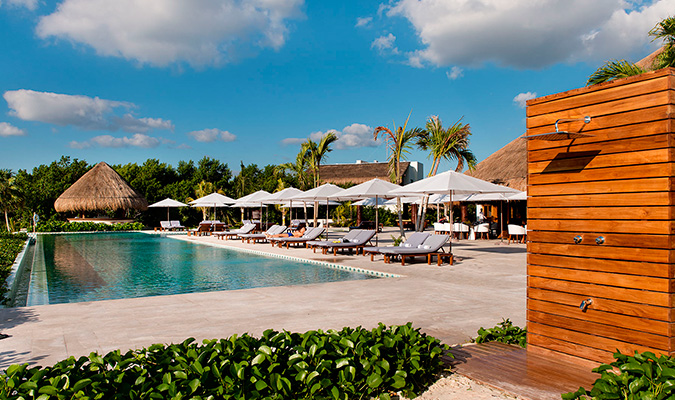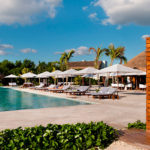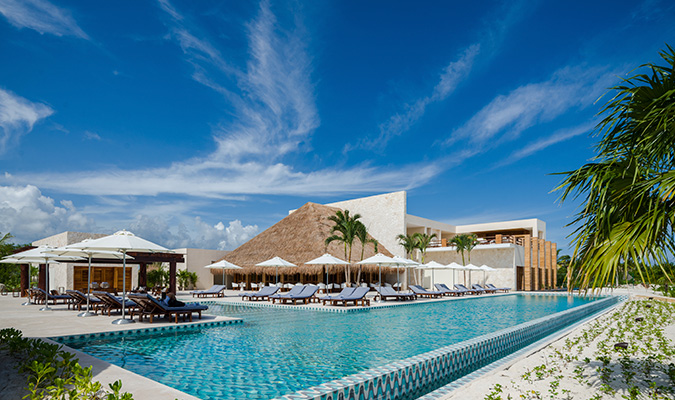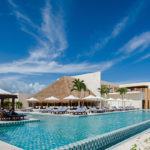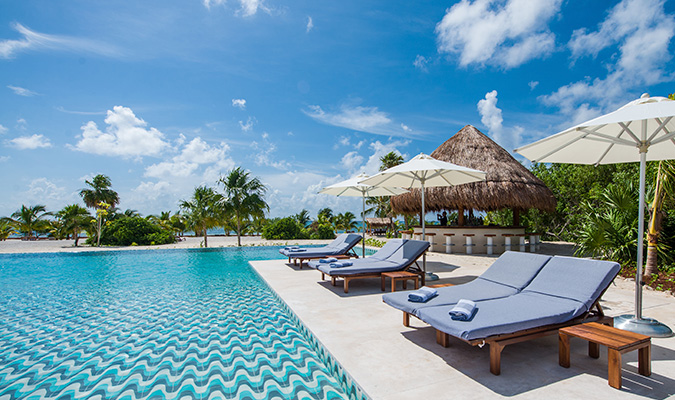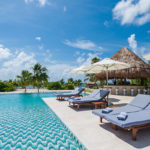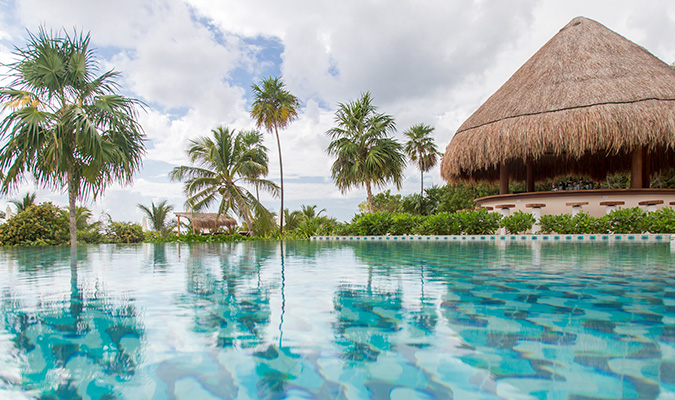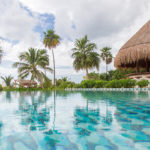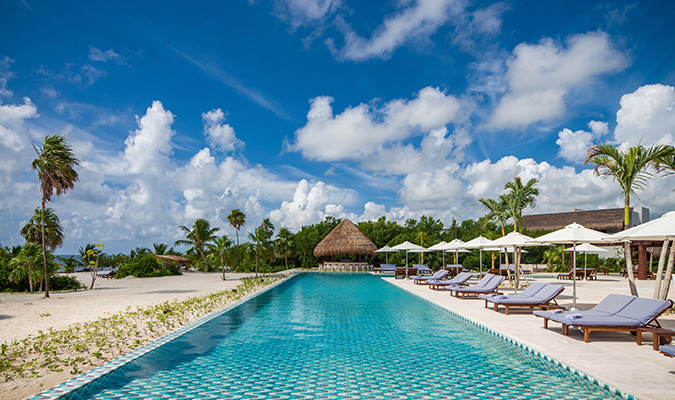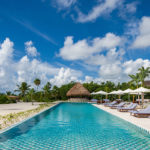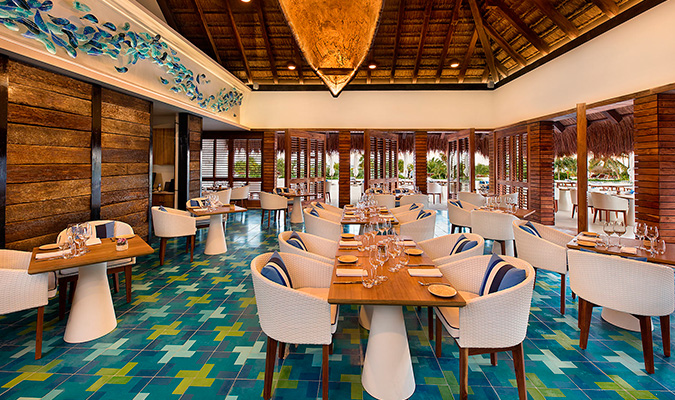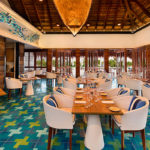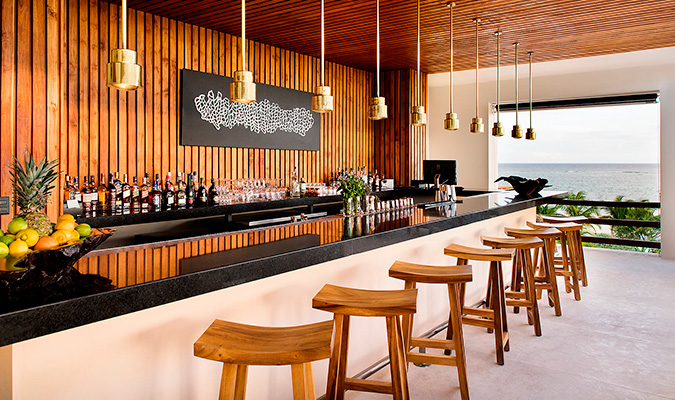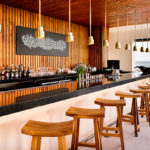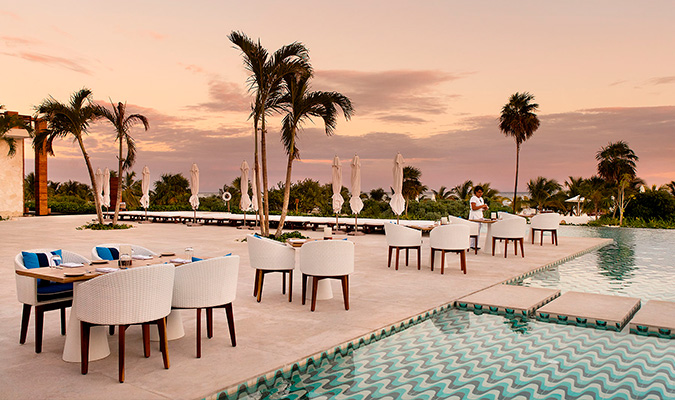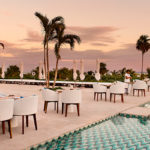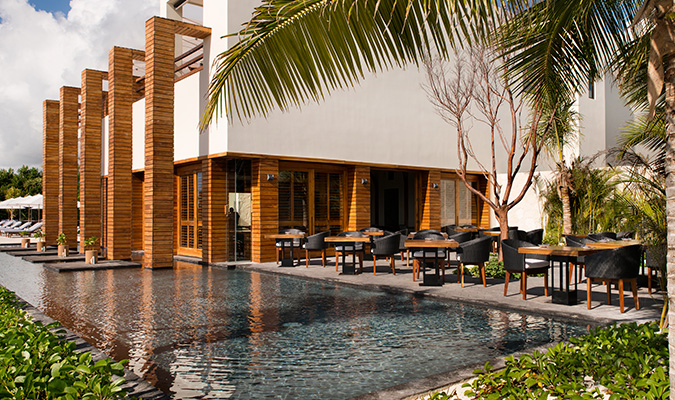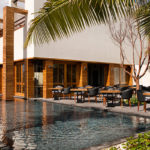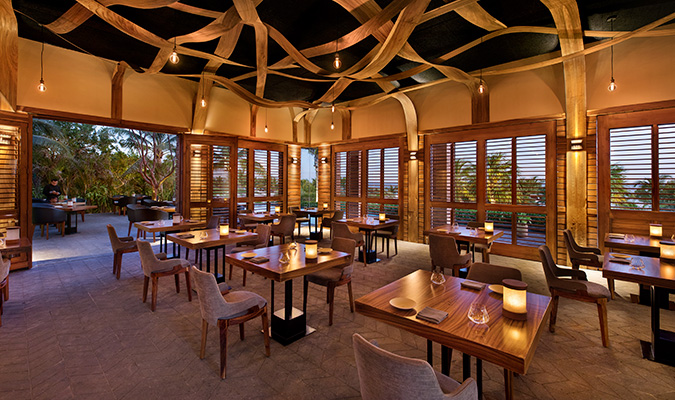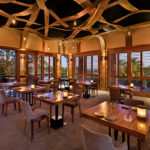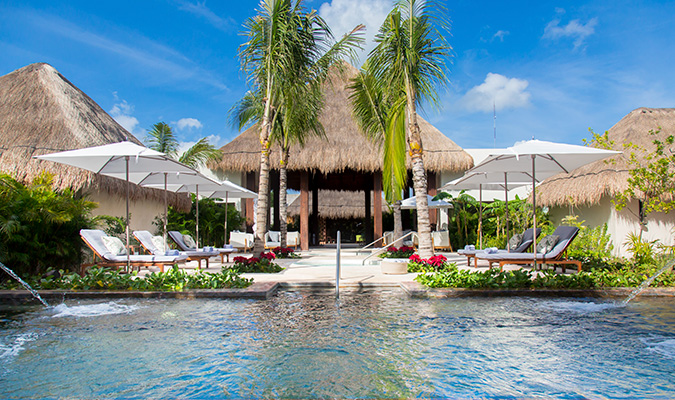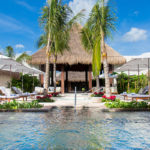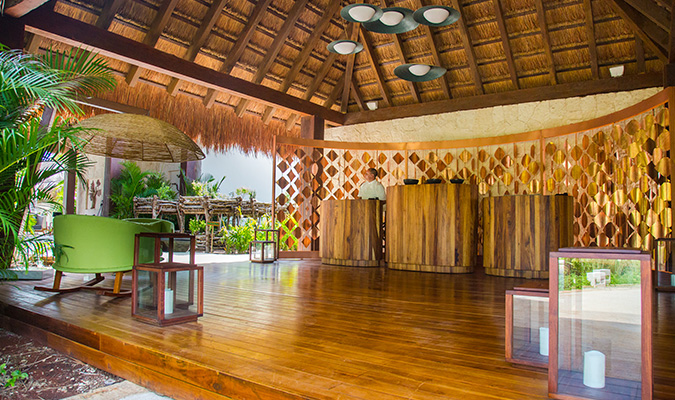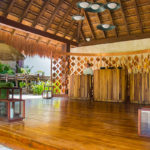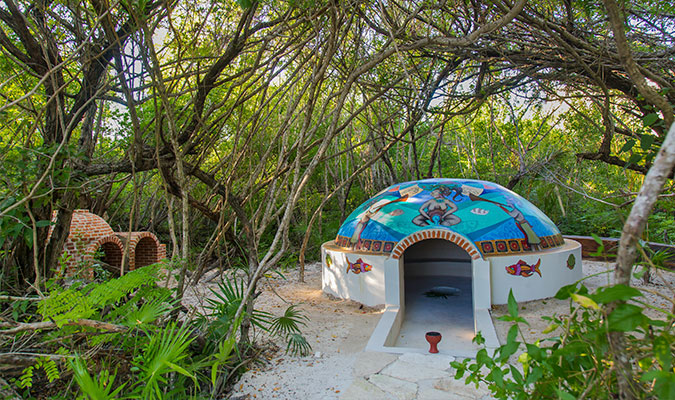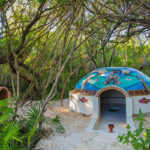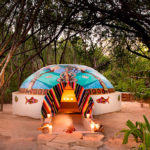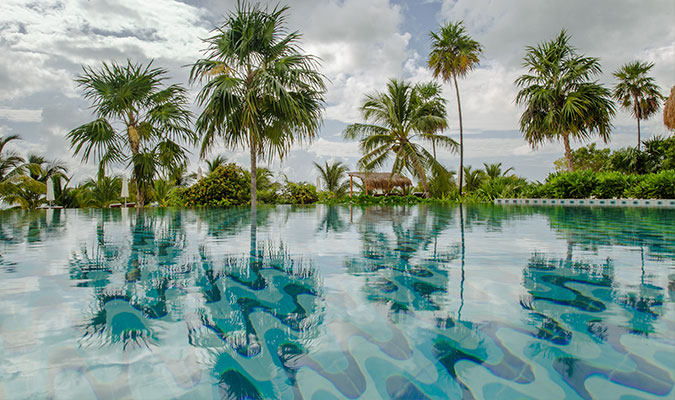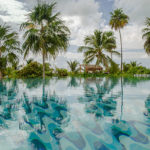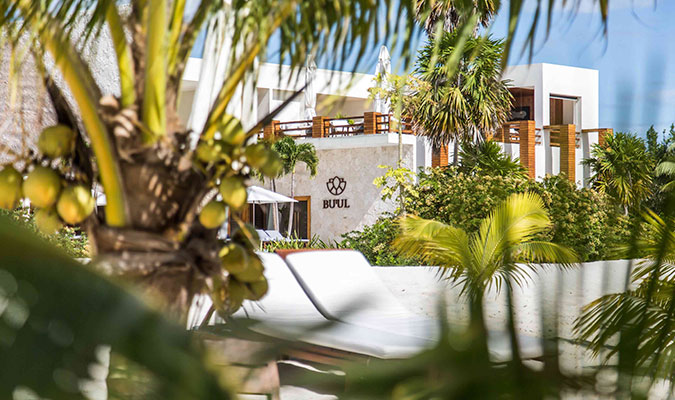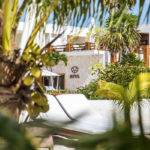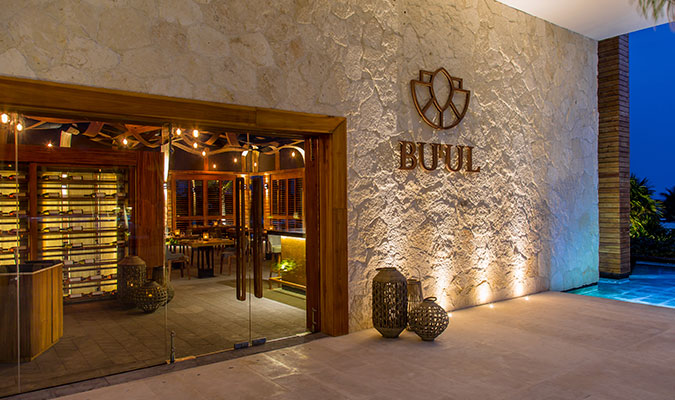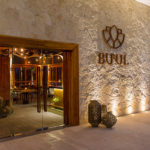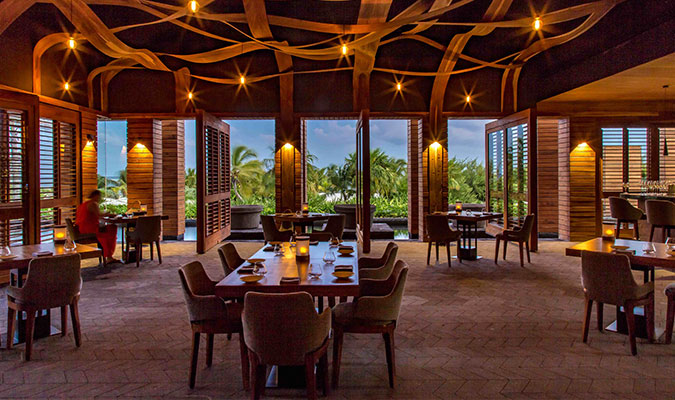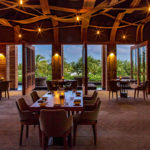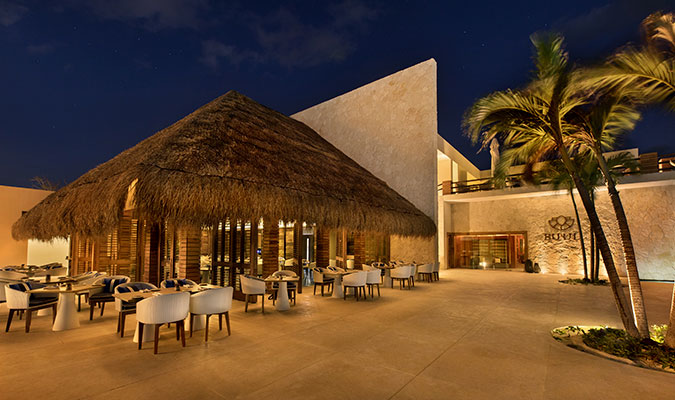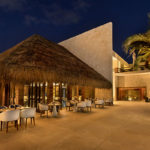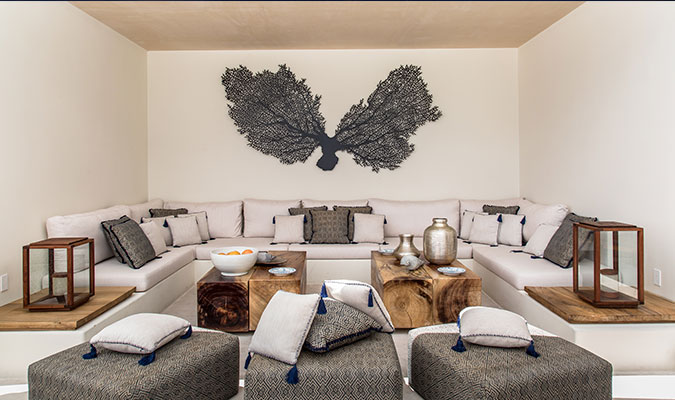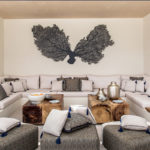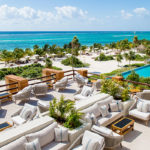 Air conditioning
Internet access and wi-fi
Health club and spa
Restaurant on site (meal plans available)
Swimming pool
Outdoor activities
24 hour room service
These exclusive amenities are available through Virtuoso.
Upgrade on arrival, subject to availability
Complimentary a la carte breakfast daily for two per bedroom
$100 USD equivalent Resort/Hotel credit to be utilized during stay (not combinable, not valid on room rate, no cash value if not redeemed in full)
Early check-in/late check-out, subject to availability
Complimentary Wi-Fi
"Cleaning for Wellness"
Dear Friends of Chablé Hotels,
As Chablé Hotels prepare for a soon and inevitable recovery, we know it is imperative that we all do our part to flatten the curve and emerge in a safe, sustainable way. We know how important it is to instill confidence and a sense of security within our guests and co-workers, and to attain this, we have implemented several strategic changes to the operational and cleaning methods.
Chable Hotels will begin to reopen with extensive safety measures such as maintaining physical distancing, increased hygiene and sanitization measures throughout the properties, and enhanced food, personal safety, and service procedures. These efforts will be enhanced by our properties' low density, privacy, and secluded accommodations that each guest will enjoy during their stay. There are at least 10 meters /33 ft. of separation between each Casita or Villa, and the resorts hosts up to 80 guests at Chable Yucatan and 140 guests at Chable Maroma. This means that guests can safely be on social distance, even when the properties are at full capacity.
Social Distancing & Guest Contact:  To help alleviate the risk of person-to-person transmission, Chable Yucatan is spread in 750 acres; more than enough privacy for all our guests in 40 casitas and villas. All guest casitas and villas as well as public areas offer open spaces with ample fresh air and privacy. Chablé Maroma offers spacious areas throughout the property. This allows us to maintain full occupancy while upholding social distance protocols. In addition, we have re-arranged furniture and layouts at our venues to allow more personal space. At Chable Maroma, our 200 mts/ 2200 ft white sand beach will allow you to immerge into your own world.
Sanitization and Hygienic Standards: We have added hand sanitizing at strategic points; fitness center and restaurants venues. Our staff have also undergone stringent sanitizing training courses, including personal hygiene, washing, and disinfecting uniforms, and will follow strict measures during their work shift.
Guest Areas: In addition to having information readily available about the hotel's hygiene and sanitary measures, guests will receive recommendations on how to stay healthy during their stay. We increased our frequency of disinfecting common areas and casitas or villas; we also disinfect with steam-based processes and biodegradable to guarantee the sanitization of sheets, towels and table linens. We are making daily hygiene and disinfection records and ensuring the proper management of each process.
Enhanced technologies:  We have added ozone generators, which are an environmentally friendly and hospital-grade method to deeply sanitize spaces. These ozone generators are used to safely and unobtrusively disinfect guest rooms, lobbies, gyms and other public areas. This method eradicates bacteria, viruses and other allergens. After just some time after the operation, guests can enjoy fresh air and germ-free rooms.
Food Safety & Service: We have added enhanced sanitation guidelines and training for all team members through a Serve Safe certification that includes hygiene and disinfecting practices as well as safe food preparation and service practices. Food and beverage operations are continuously required to meet our food safety standards. We have also revised our cleanliness, operational and hygiene practices to comply with health and travel advisories and government orders on Covid-19.
We have modified the service hours to reduce the capacity of our food & beverage venues. In Villa Dining service has been revised and reinforced, as this will likely be a popular choice for guests. We have also added new take away options at the restaurants that also locals can enjoy.
Spa & Fitness Center Facilities: We have added to our already rigorous cleaning protocols, requiring that surfaces, treatment rooms, spa tools, furniture and fitness center equipment are thoroughly treated with hospital-grade disinfectants at both properties. This cleaning is done with increased frequency. At Chable Yucatan, our 3,500 square meter/ 11,500 ft. spa provides 10,000 square meters/107,700 ft. of open-air space.
As always, we will fully sanitize all treatment spaces for each service with clean sanitized linens, towels, robes, sandals, etc. Our spa team has also undergone enhanced sanitation training. At the Fitness Center, all equipment will be cleaned and disinfected before and after each guest's use. We also provide appropriate sanitation materials for guest use.
Our Security staff will be monitoring and taking body temperature to all co-workers and if a member of our staff is above normal temperature, will be sent back home or to a hospital to be checked, and will not return until they are cleared. Lastly, all our guests will be taken body temperatures at check in too.
At Chablé Hotels we take all the wellbeing of our guest and colleagues very seriously, while at the same time we allow them to disconnect and reconnect with nature and all those beautiful things in the world that make us smile, that make us Redefine Wellness.
With kind regards,
Chablé Hotels