OVERVIEW
ITINERARY DETAIL
DATES AND PRICES
This unique itinerary has been carefully crafted to delve deep into the artistic wonders of both Mexico City and Puebla, stopping at some of their most beloved museums, residences, and architectural delights.
It begins with an exploration of Teotihuacan, one of the most important Mesoamerican sites in the world, and a guided tour of Mexico City's historic center. You will then explore the city's artistic neighborhoods, stopping at Frida Kahlo's famous Casa Azul. At night, relax in the ultra-luxurious Four Seasons Mexico City hotel, an acclaimed getaway in the exclusive Polanco district.
Next, head to Cholula for an in-depth look at Talavera ceramics and a chance to participate in a painting workshop. Finally, visit Puebla and take a guided tour of this stunning UNESCO World Heritage Site.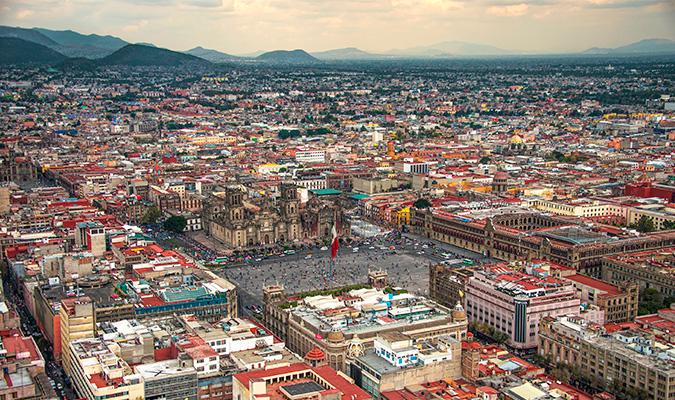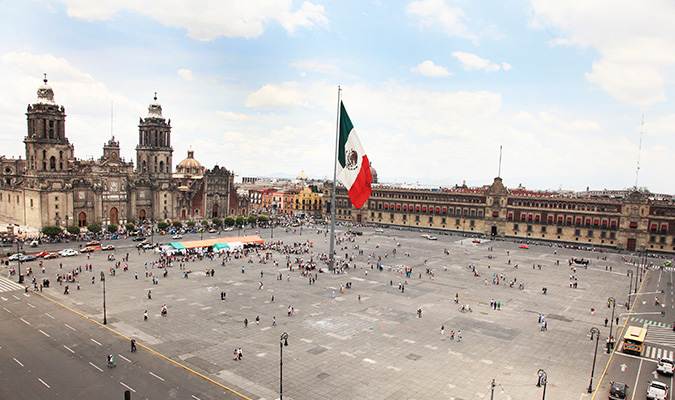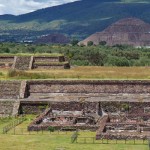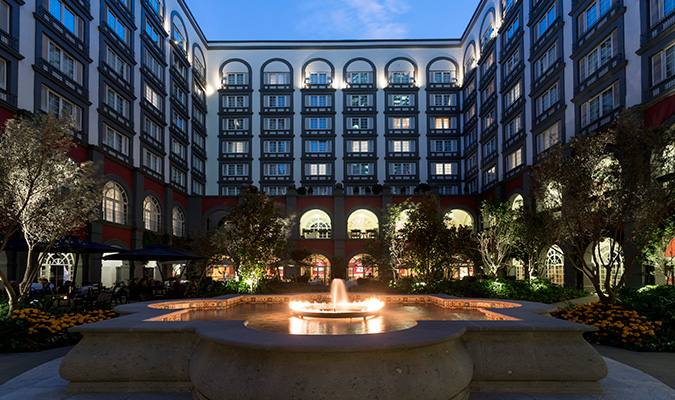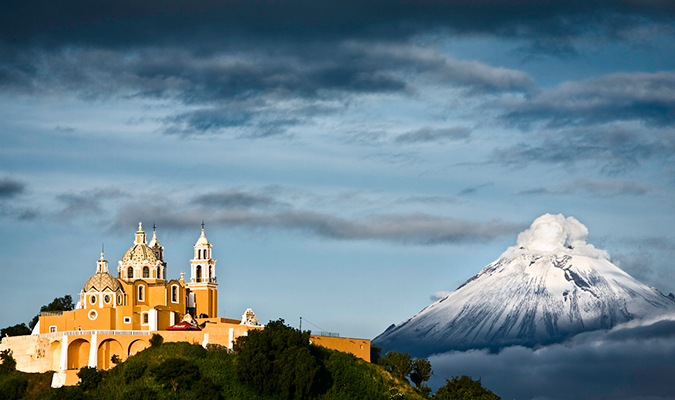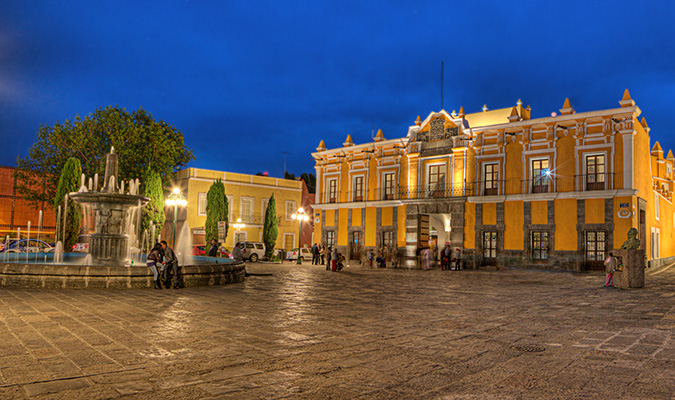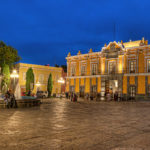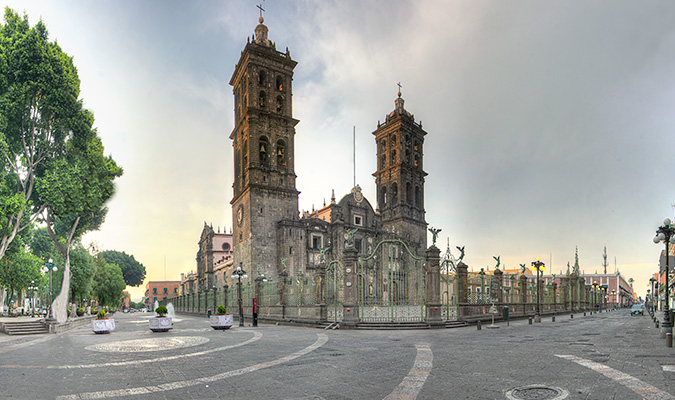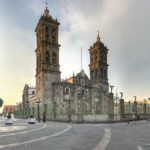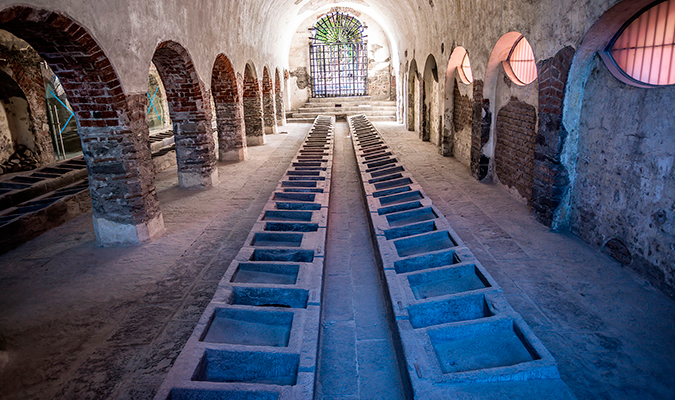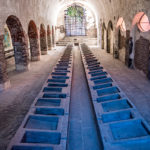 HIGHLIGHTS
Mexico City – Explore the historic center of Mexico's capital and learn about the art, culture, and politics while visiting some iconic museums
Teotihuacán  – Explore this stunning archaeological zone famous for being the home of some of the world's largest pyramidal structures, the Pyramids of the Sun and Moon
Paso de Cortes – Enjoy spectacular views of the Popocatepetl and Iztaccihuatl volcanoes
Puebla – Enjoy a private tour of Puebla's historic city center, home to more than 70 churches and thousands of colonial buildings
Day 1: Arrive in Mexico City

You will be greeted at the airport and privately transferred to your hotel for check-in and the rest of the evening at leisure.
Overnight: Four Seasons Mexico City
Day 2: Private tour to Teotihuacan, Mexico City historic center tour

Enjoy a full-day experience in Teotihuacán, one of the most important Mesoamerican sites in the Americas, before heading back to Mexico City to explore its historical center.
Overnight: Four Seasons Mexico City
Day 3: Private full-day tour to Mexico City's southern neighborhoods
After breakfast and hotel check out, you will explore Mexico City's southern neighborhoods, which have the feeling of a village despite being part of a metropolis. Your guide will take you on a full-day exploration of the tree-lined streets of San Angel and Coyoacán.
Explore the museum at Casa Azul, the former home of artist Frida Kahlo. If time allows, you will also have a chance to visit the Museum of Dolores Olmedo, a 16th-century building with a collection of fine arts from Kahlo and her husband Diego Rivera, as well as hundreds of pre-Hispanic figurines and sculptures.
Overnight: Four Seasons Mexico City
Day 4: Mexico City private tour to Cholula via Paso de Cortes with a traditional lunch and drop-off in Puebla
Today after breakfast and hotel check out, you will be driven to the city of Cholula.
Along the way, stop at Paso de Cortes, a pass 3,600 meters above sea level between the volcanoes, Popocatepetl and Iztaccihuatl. From here, enjoy views of the Malintzin (or Malinche) volcano, the Orizaba Peak, the Ajusco volcano, the Valley of Mexico, and the Sierra de las Cruces.
Stop to enjoy a regional lunch, tasting fresh blue corn quesadillas stuffed with chicken tinga or squash blossoms as well as a warm cup of atole or coffee.
After, continue to Cholula, considered the oldest continuously inhabited city in the Americas. Walk Cholula's tunnels, climb the temple dedicated to Aztec god Quetzalcoatl, and visit the museum and Patio de los Altares.
Upon conclusion, you will be driven to your hotel in Puebla
*Please be aware that weather conditions in the Paso de Cortes may interfere with mountain and volcano views.*
Overnight: Azul Talavera
Day 5: Private Talavera workshop experience, Puebla historic center
Today, your journey begins with a visit to Uriarte Talavera, the largest Talavera maker in all Latin America. This Puebla factory, housed in the original home of Don Ignacio Uriarte, operated as a family workshop until the 1990s. Enjoy a private factory and showroom tour, then take part in a ceramic painting workshop.
Next, visit the historic center of Puebla, a UNESCO World Heritage Site. Highlights include the renowned Capilla del Rosario, beautiful Palacio Nacional, the Zócalo (main square), and the impressive Biblioteca Palafoxiana, the oldest library in the Americas. At the end of this culture-filled day, sit back and enjoy your private transfer back to the hotel.
Overnight: Azul Talavera
Day 6: Private transfer to Mexico City Airport
After breakfast and hotel check out, your private driver will meet you and take you to Mexico City Airport for your departure flight.
Dates
Our trips are fully customized, allowing us to build your itinerary for any time of the year.
Prices
Our custom-tailored journeys start from $1,800 USD per day for two travelers. Contact us today to discuss your travel desires and design a personalized proposal with exact pricing.
Please note, our pricing guideline is a starting from price and is not necessarily applicable to the suggested hotels contained within the suggested itineraries on this web site. Itineraries are customized prior to final pricing.