OVERVIEW
ITINERARY DETAIL
DATES AND PRICES
This 12-day Culinary Tour Through Mexico City, Puebla, and Oaxaca has been crafted for the food lover to experience the absolute best of Mexico's great gastronomic hotspots.
In addition to visiting traditional markets and taking cooking classes, sample some of the region's most important and beautiful historic sites, making this the trip ideal for those who love great food and drink served with a side plate of rich history and deep culture.
If you'd like to add or take away any of the activities, you will be happy to hear that all Journey Mexico's itineraries are fully customizable. Speak to our expert Travel Planners and they can organize the trip of your dreams.
PHOTO GALLERY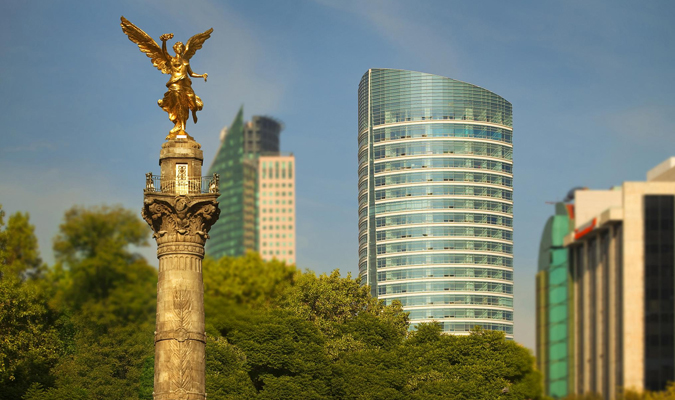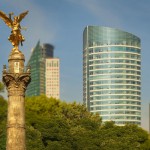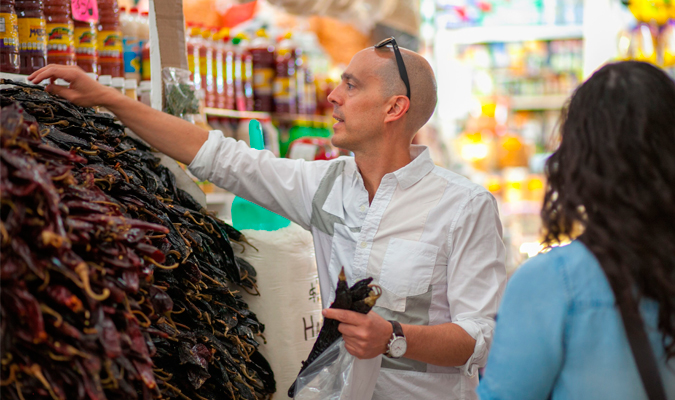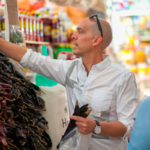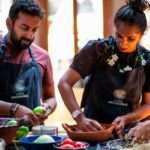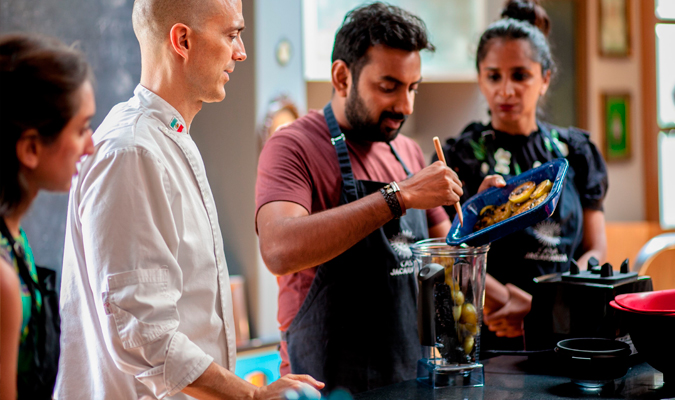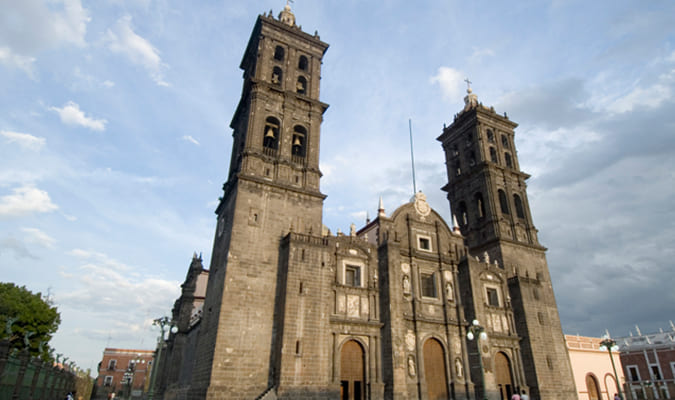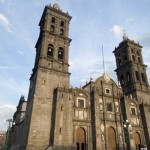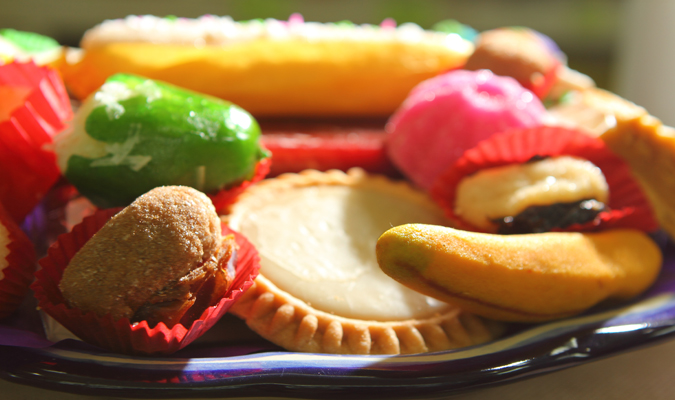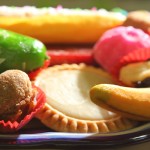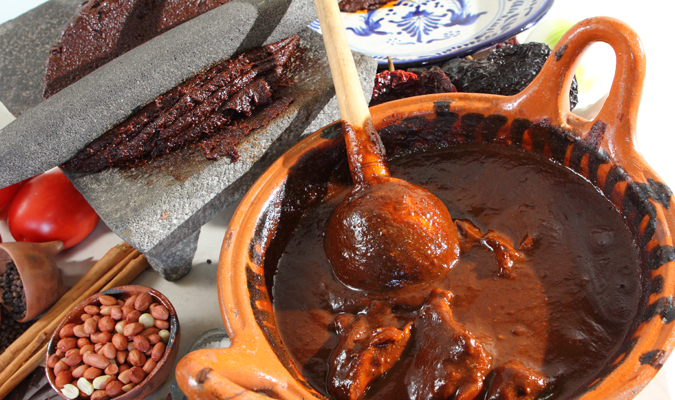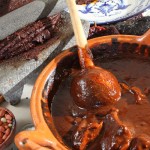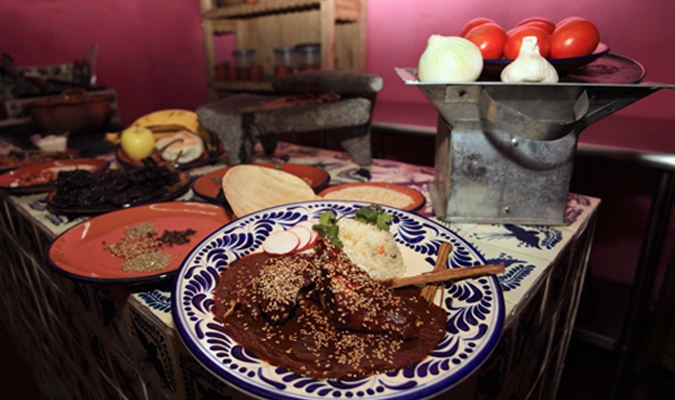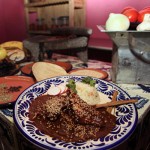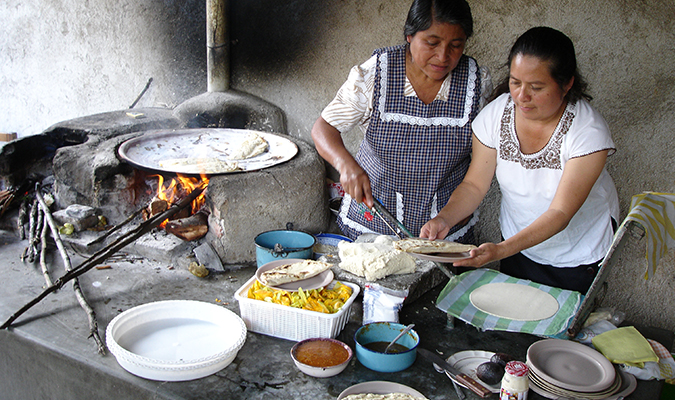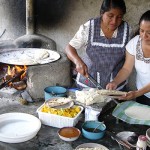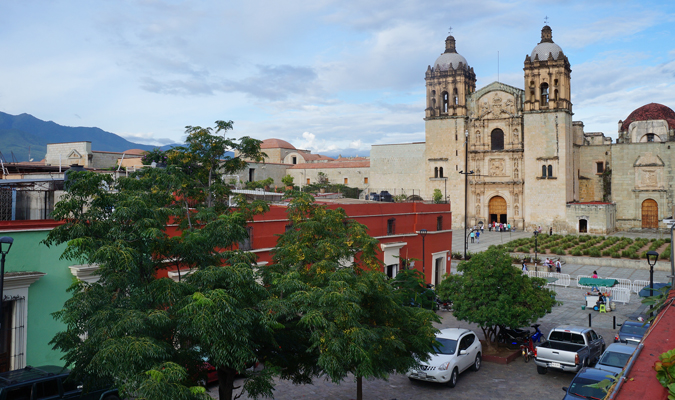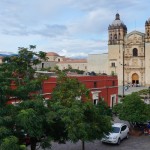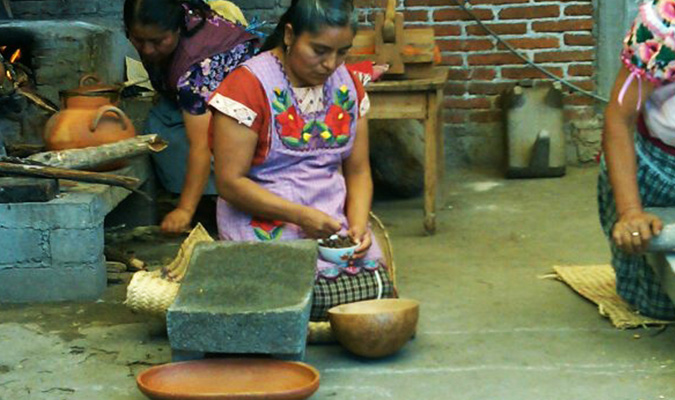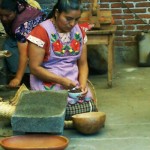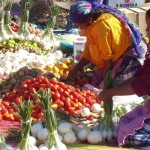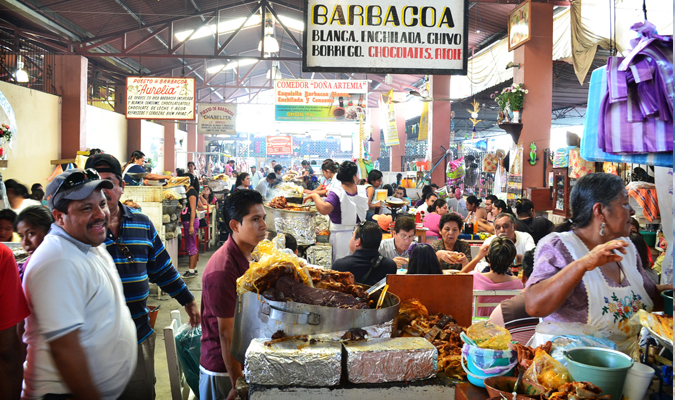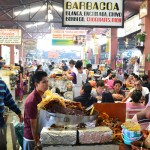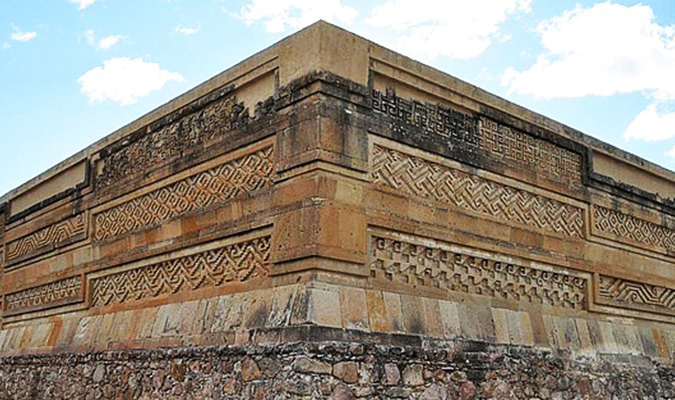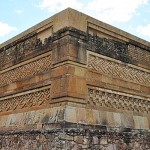 HIGHLIGHTS
Mexico City – Visit Mexico City's most famous landmarks including the Zócalo, Palacio Nacional, and Metropolitan Cathedral
Mucho Mundo Chocolate Museum – Enjoy a tasting of 100% artisanal chocolate and visit this celebrated chocolate museum
Puebla – Enjoy a private tour of Puebla's historic city center and learn all about the city's unique gastronomy
Oaxaca – Visit the city's highlights plus nearby archaeological ruins and villages of artisans
Mezcal discovery – Visit San Dionisio Ocotepec and Santiago Matatlan, two towns with authentic mezcal distilleries
Local cooking class with a Zapotec family – Enjoy a regional cooking class and lunch as the special guest in a Zapotec family home
Day 1: Arrive in Mexico City
Having flown into Mexico City International Airport, you will be met by a Journey Mexico guide and privately transferred to your hotel. Enjoy the rest of the evening at leisure.
This is an excellent opportunity to dine at Pujol, Mexico's most celebrated restaurant and one of the finest eateries in the world. While you're there, make sure to try the restaurant's acclaimed Mole Madre dish, an iconic plate created by chef Enrique Olvera which showcases the very best of modern Mexican cuisine.
Overnight: St. Regis Mexico City 
Day 2: Mexico City center tour with chocolate tasting, private gourmet dinner with Mexican wine or artisanal beer
In the morning, acquaint yourself with the delights of Mexico City by taking a half-day guided walking tour visiting its most spectacular highlights. Along the way, stop off at the magnificent main square (zócalo), the Palacio Nacional, and the Metropolitan Cathedral, as your expert guide delivers the history and lore behind them.
After, head to Mucho Mundo Chocolate Museo where you will become an expert on the sweet treat and try several delicious samples.
Later, enjoy a culinary experience in the heart of one of Mexico City's most artistic and dynamic neighborhoods – La Roma; where a magnificent four-course Mex-fusion menu awaits. This private gourmet dinner will be accompanied by a special selection from boutique wineries or artisanal Mexican beer, depending on your preference.
Overnight: St. Regis Mexico City
Note: Some sites from today´s itinerary may be temporarily closed due to Covid-19 restrictions. In this case, your travel planner will make adjustments for the best experience on the day, based on your preferences, availability, and travel dates.
Day 3: Visit San Angel, Coyoacán, Frida Kahlo's Blue House, and Xochimilco
Your personal guide will meet you at your hotel lobby and take you to San Angel. With its narrow, cobbled streets and large colorful houses, it can be hard to believe this gorgeous neighborhood is part of Mexico City.
If you visit on a Saturday, you will be able to explore the Bazar del Sabado, an artisanal market that attracts people from all over the city. Then continue to Coyoacán to wander down the tree-lined street as you observe the colorful, heavy brick architecture.
For lunch, your guide will lead you on a journey for the senses as you discover the Mercado Coyoacán and sit down to savor the flavors of your meal at this authentic Mexican market.
After, head to The Blue House, the building where Mexican painter Frida Kahlo was born, lived and died. Her former home has now been transformed into a museum with her art and belongings on display, providing a fascinating insight into one of Mexico's celebrated icons.
Then, on to Xochimilco, famous for its vast man-made waterways and floating islands called chinampas on which the ancient people who inhabited Mexico City used to grow their crops.
Board a colorful boat called a trajinera, look out for the local wildlife, and find out more about the chinampas' historic and modern-day importance to the culinary scene of Mexico City.
Overnight: St. Regis Mexico City 
Day 4: Explore the markets of Mexico City
Walkthrough the captivating neighborhood of Roma, made internationally famous by the Oscar-winning movie of the same name. Learn all about the area´s history, get insider tips on the best boutique shops, and explore its unique architecture
After, visit a local market and learn more about Mexico´s vast and rich culinary heritage.
Overnight: St. Regis Mexico City
Day 5: Private Transfer to Cholula via Paso de Cortes, traditional lunch
Heading out of Mexico City to explore the stunning town of Cholula, you will drive through Paso de Cortes, a mountain pass 3,600 meters above sea level with incredible vistas over mountains and volcanoes.
After taking some time to enjoy the views, continue on your journey. We recommend stopping along the way to enjoy a regional lunch of fresh blue corn quesadillas stuffed with chicken tinga or squash blossoms and a warm cup of atole or coffee.
After, head on to Cholula, considered by some to be the oldest continuously inhabited city in the Americas. Explore the town as your guide explains more about its most famous landmarks, including the Great Pyramid of Cholula (Tlachihualtepetl) which stands an enormous 55 meters high.
Overnight: Azul Talavera
Day 6: Foodie Walking Tour in Puebla
Puebla is known as a culinary hotspot in Mexico and today is your chance to ingratiate yourself in this celebrated gastronomic scene. The first stop on this quest is a local eatery for tamales and coffee, and then you'll head elsewhere for molotes, pelonas, and semitas — traditional Poblano delicacies — and then to savor tacos from a traditional taco stand.
As the journey winds its way through the Puebla streets, your guide will tell you about some of the city's most iconic buildings, such as Biblioteca Palafoxiana, the first library in the Americas, and Capilla del Rosario, a magnificent 17th century chapel.
Finish with a stroll down Calle de los Dulces, a three-block street lined with sweet shops, and stop at La Gran Fama dulceria. Taste handmade treats and be sure to try camotes, Puebla's signature candy made from sweet potato.
Overnight: Azul Talavera
Day 7: Market exploration and mole cooking class
Chef Martin Cortez leads this engaging four-hour cooking class as your private bilingual guide stands by for translation purposes. The morning starts with a visit to Mercado la Acocota, the local market, where Chef Cortez will introduce you to his favorite merchants and teach you about local ingredients, spices, and seasonings. You'll learn how to source the best and freshest ingredients to create the legendary mole Poblano, named after the city of Puebla.
Then, head the kitchen of Casa de la China Poblana Hotel to begin the cooking classes. Chef Cortez will take the lead, explaining how this traditional meal is created. Once the delicious food is ready to eat, sit down, and savor your creation. Top off the experience with a taste of yolixpa, a traditional drink prepared with aromatic herbs and brandy.
Overnight: Azul Talavera
Day 8: Private transfer to Oaxaca, evening mezcal and tlayuda tour
After being privately transferred to Oaxaca, you will have some time to relax in your beautiful hotel before an evening that will bring a smile to any foodie's face.
The tour will take you off-the-beaten-path to where locals enjoy outstanding mezcals, a classic Mexican spirit, and on to try a Oaxacan night-time favorite, tlayudas, which are often called "Mexican pizzas".
The tour begins at a great local "hole in the wall" mezcaleria, to try a variety of mezcals, learning all about this complex spirit created from the famous agave plant. Then, head to a popular, clean, and delicious local favorite to sample a great grilled Oaxacan tlayuda with your choice of toppings, and a cold drink — plus, if you arrive on a Friday or Saturday night, you will be treated to live music.
Overnight: Casa Oaxaca
Day 9: Half-day Oaxaca discovery, cooking class with market tour
Discover Oaxaca's historic city center, learning all about the city's cultural heritage while visiting the Oaxaca Museum of Culture. You can also visit the Art of Oaxaca and Galeria Quetzalli art galleries. Then, try some of Oaxaca's regional delicacies, including hot chocolate, and grasshoppers.
After, take part in Casa Crespo's cooking class led by chef Oscar Carrizosa. You will learn all about Oaxacan cuisine and ingredients while walking over to the local market with the chef and sourcing the ingredients that you will later cook with. The Chef Carrizosa will explain how to find the freshest ingredients and introduce you to some of the merchants.
Returning to the kitchen, follow step-by-step instructions on how to make Mexican classics, including tortillas, salsas, and guacamole. Once the cooking is complete, sit down to enjoy the fruits of your labor accompanied by a shot of Casa Crespo's own mezcal or a Mexican beer.
Overnight: Casa Oaxaca
Day 10: Teotitlán del Valle morning market visit, cooking class with local Zapotec family
Today, explore (possibly) the prettiest village in the east side of the valley, Teotitlán del Valle. On arrival, enjoy a guided visit to the local market, followed by a visit to a family home to see how traditional woven rugs are made.
Later, enjoy a regional cooking class and lunch as the special guest in a Zapotec family home, learning some secrets to traditional Oaxacan cooking from the locals.
Overnight: Casa Oaxaca
Day 11: Full-day excursion to Mitla Archaeological Site and mezcal tasting
Visit the archaeological site of Mitla, famous for its intricate and vibrant mosaics found in no other Mesoamerican center. Go on an exploration of the site entering the tombs and visiting the 16th-century church built on a pre-Hispanic platform.
Having explored Mitla, enjoy lunch at a local restaurant before continuing your journey through the valley of Oaxaca to the mezcalerias in the towns of San Dionisio Ocotepec, San Baltazar Chichicapam, and Santa Catarina. Visit the distilleries in each town, learning about the varied distillation methods and the difference in taste these produce.
Overnight: Casa Oaxaca
Day 12: Departure Day
Today you will be picked up for your onward flight home.
Dates
Our trips are fully customized, allowing us to build your itinerary for any time of the year.
Prices
Our custom-tailored journeys start from $1,000 USD per day for two travelers. Contact us today to discuss your travel desires and design a personalized proposal with exact pricing.
Please note, our pricing guideline is a starting from price and is not necessarily applicable to the suggested hotels contained within the suggested itineraries on this web site. Itineraries are customized prior to final pricing.