OVERVIEW
ITINERARY DETAIL
DATES AND PRICES
Go on an off-the-beaten-path adventure along the Baja California coastline visiting both the shores of the Pacific Ocean and the Sea of Cortez.
Along the way, take the opportunity to come face-to-face with the area's incredible wildlife including its curious gray whales, giant whale sharks, and friendly sea lions.
This eight-day trip is ideal for active travelers wanting to experience Baja's world famous biodiversity and stark geography through a multitude of outdoor adventure activities. Hike, kayak, and snorkel on this action-packed vacation.
This trip, like all of Journey Mexico's vacations, can be altered or extended in any way you.
PHOTO GALLERY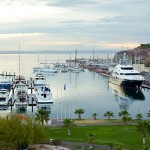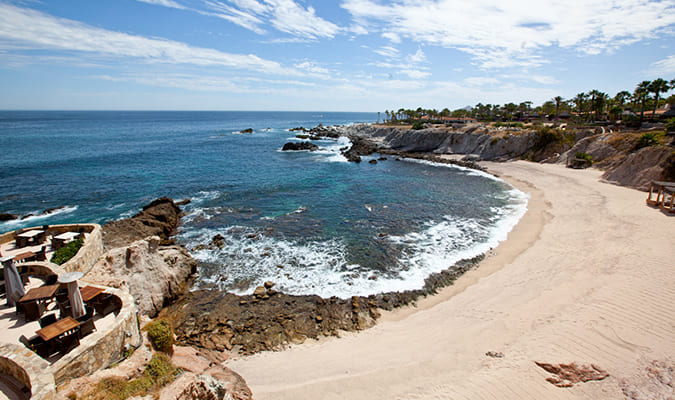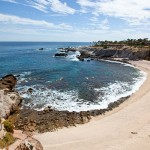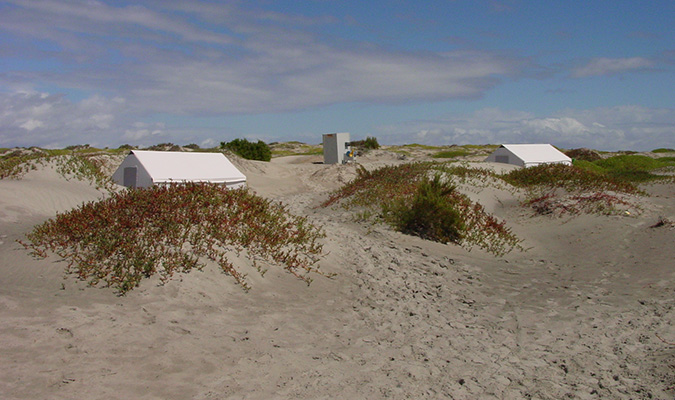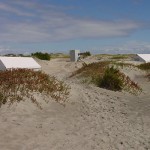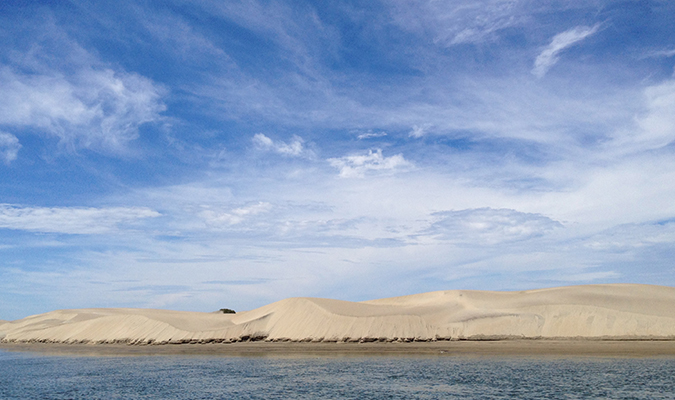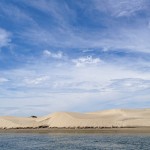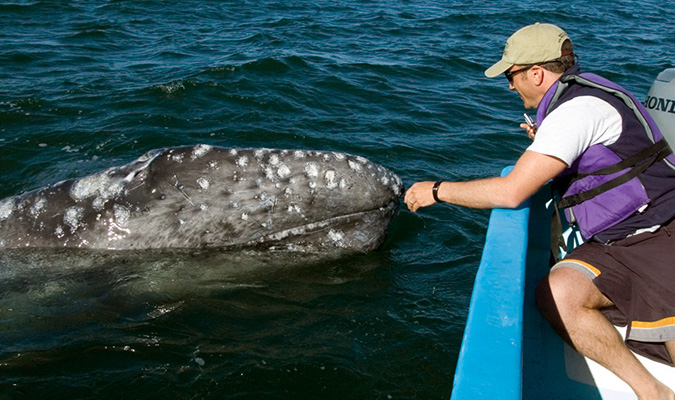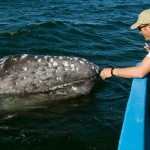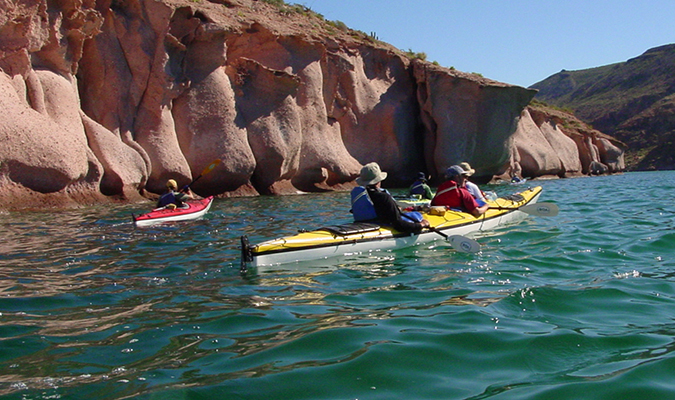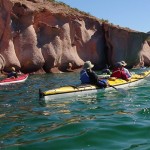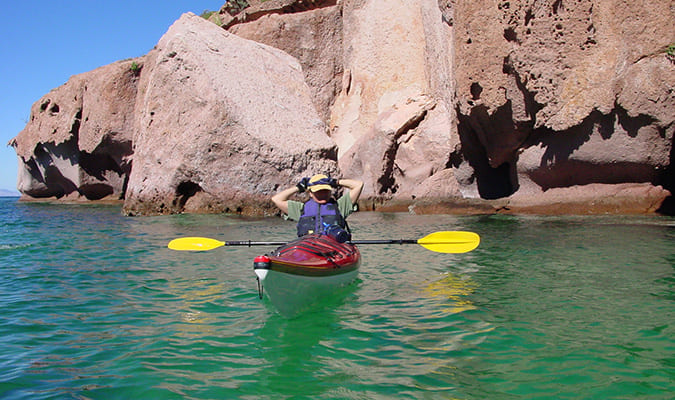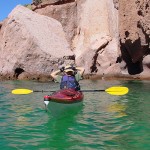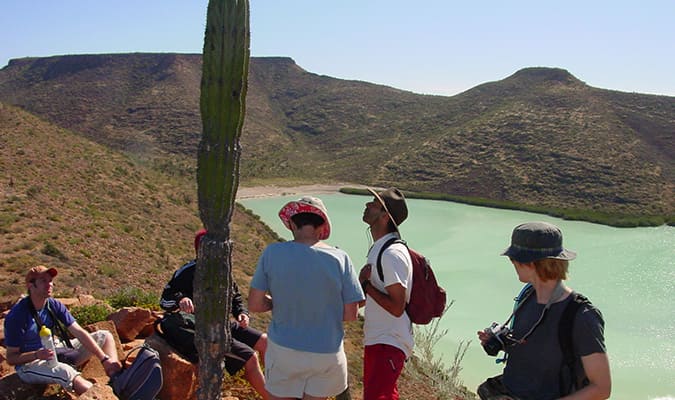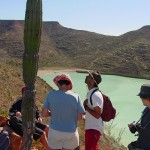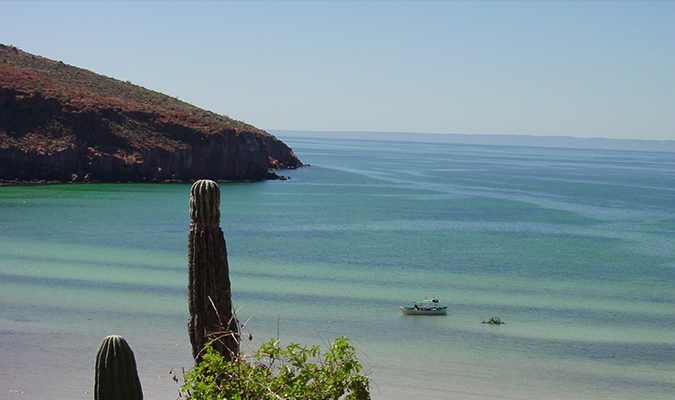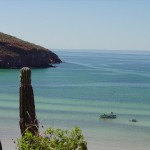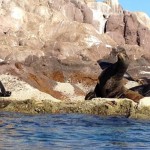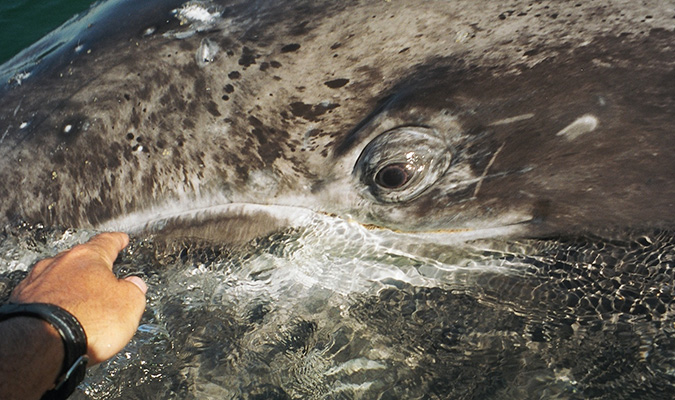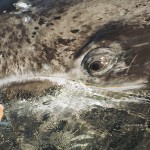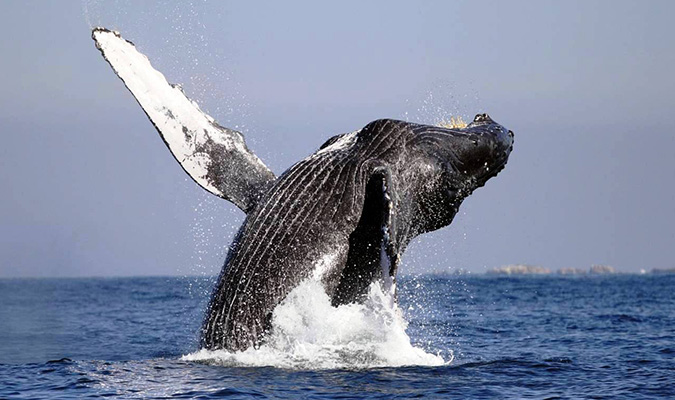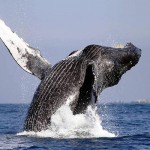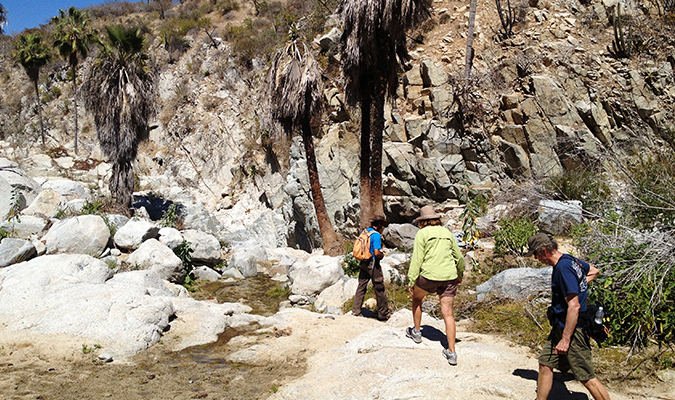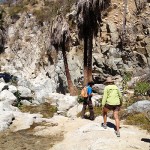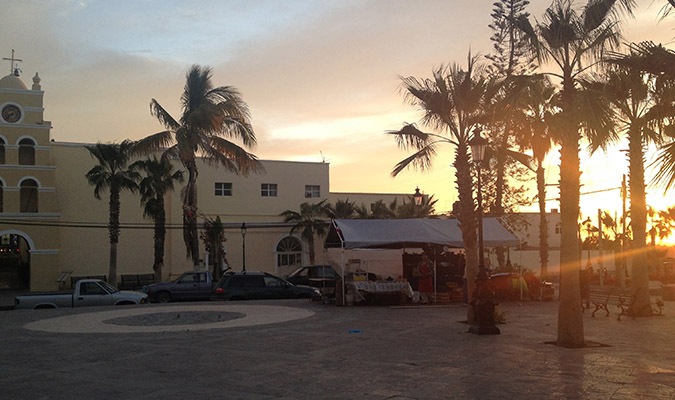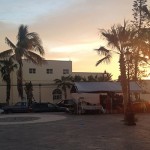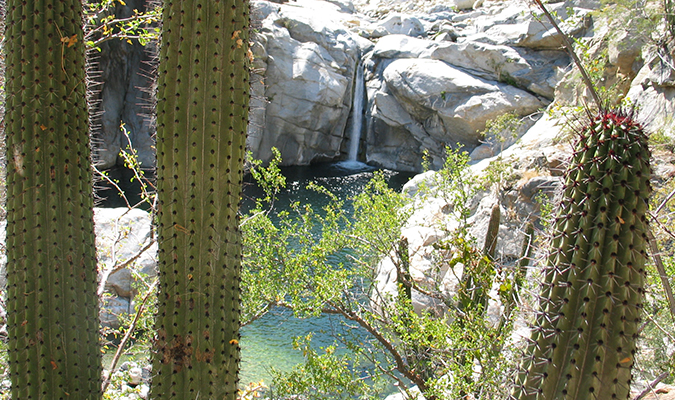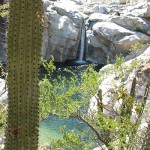 HIGHLIGHTS
Gray whales – Enjoy private boat trips for close-up encounters with the Pacific gray whales during their annual migration
Sea of Cortez – Go on a sea-kayak expedition on the turquoise waters off the beautiful Espiritu Santo Island
Wild camping – Spend the night beneath the stars with a wild camping adventure to a sea turtle research facility
Whale shark swimming – Grab a snorkel and flippers to swim alongside the largest fish in the world
Todos Santos – Explore this artists' haven and charming fishing village
Day 1: Arrive in Los Cabos, explore Todos Santos
After touching town at San Jose del Cabo airport, you will be met by a Journey Mexico bilingual guide and transported to the charming colonial fishing village turned artist colony of Todos Santos. Upon arrival, settle into your lovely boutique hotel and enjoy the rest of the evening at leisure.
Speak to a Journey Mexico Travel Planner who can suggest restaurants and make a reservation for you.
Overnight: Guaycura
Day 2: Sea cliff hike and private tour of Todos Santos
Today, a Journey Mexico guide will take you on a hike along the rugged coastline south of Todos Santos. Passing secluded beaches, you might even spot gray whales swimming out at sea.
After stopping at a lush oasis for a picnic lunch, head back to enjoy a private walking tour around historic Todos Santos. Later in the evening, enjoy free time for dinner in one of the Pueblo Magico's many fine restaurants.
Overnight: Guaycura
Day 3: Visit Espiritu Santo's sea lion colony and kayak
Take a private transfer across the peninsula to La Paz, where a high-speed skiff will take you to Espiritu Santo Island.
As you head into the bay, a private guide will give you information on the area's ecology and biology. First, stop at the sea lion colony, where you will have plenty of time to swim, snorkel, and interact with the playful animals.
Then, continue to a secluded beach for a delicious lunch before exploring a waterway by kayak. Chat to your guide about the area's fascinating natural history plus its local plant and animal life. Return to La Paz in time for dinner.
Overnight: Posada De Las Flores
Day 4: Whale watching and transfer to camp
Cross the desert to arrive at Magdalena Bay, "Jewel of the Pacific" and home to some of Baja California's most breathtaking scenery.
Search for whales as we head out of the bay towards a Gray Whale and Sea Turtle Conservation Camp. This will be our base for the next few days.
After settling in, go for a beach hike or relax and watch the tide change in front of the camp.
Overnight: Canvas tents with standing room and comfortable amenities including raised mattresses with linens and pillows. Toilet and shower facilities are rustic by design, environmentally friendly and integrated into the landscape.
Day 5: Go whale watching and help to save turtles
After breakfast, head on to the water for an exciting day in search of gray whales. Along the way, a private guide will give you a detailed rundown of these incredible creatures, their great migration, and the importance of Magdalena Bay for the whales to breed and calve.
As you meet the whales, you may get splashed as they sometimes like to play with the visitors who have come to see them.
Say goodbye to the whales for now and take part in a black sea turtle monitoring project. Assist the research team as they safely capture turtles to collect essential data that helps researchers understand more about their movement and health of their populations.
Back at camp, choose to relax or take a leisurely kayak through the mangrove canals before sunset.
Overnight: Camp
Day 6: Climb dunes, return to La Paz
Set out in search of the tallest dune in the Magdalena region. Once there, climb up and take in the incredible views of Magdalena Bay, the barrier islands, and the Pacific Ocean.
After, head back to camp to say goodbye before heading back to La Paz in time for dinner.
Overnight: Posada De Las Flores
Day 7: Snorkel with whale sharks and walk nature trails
Head once more onto the ocean to visit another one of the Baja California coastline's giants of the deep, the magnificent whale shark.
Board a private boat and let the captain take you to where the animals congregate. Upon arrival, you will get the chance to grab a snorkel and mask to swim with the whale sharks.
The trip continues to Balandra Bay, which is home to pristine beaches, mangroves, and stunning scenery. Here, enjoy a tasty lunch, explore the nature trails, snorkel the crystal-clear waters, and relax before heading back to La Paz well for dinner.
Overnight: Posada De Las Flores
Day 8: Depart from La Paz
Today, enjoy a private transfer to San Jose del Cabo airport to catch your onward flight.  
Dates
This trip can be customized for a private journey in the months of February and March.
Prices
Our custom-tailored journeys start from $800 USD per day for two travelers. Contact us today to discuss your travel desires and design a personalized proposal with exact pricing.
Please note, our pricing guideline is a starting from price and is not necessarily applicable to the suggested hotels contained within the suggested itineraries on this web site. Itineraries are customized prior to final pricing.