If you're planning to spend the Holidays in sunny Mexico this season, you'll trade any chance of snow for a healthy dose of "the real meaning of Christmas." This part of the world has barely been touched by the commercialism that defines Christmas in the United States. Instead, Christmas in Mexico begins by observing the religious side of the holiday on December 16th and doesn't finish until February 2nd. Here are some of the most famous Mexican Christmas traditions you may experience if you visit during this time of the year: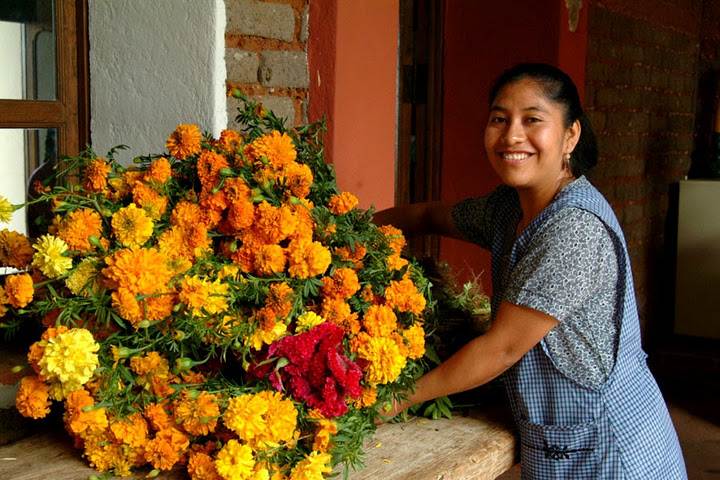 Las Posadas
Starting on December 16th and running for nine days, Joseph and Mary's quest for lodging in Bethlehem is reenacted in towns and villages throughout Mexico. Acted out by local children, these pilgrims try door after door until they're finally invited in for the night. Every evening, a different host is chosen, and it's their task to throw a massive party complete with a piñata for the children and something a little more spirited for the adults.
Noche Buena or Christmas Eve
Christmas Eve, rather than Christmas Day, is the highpoint of the season in Mexico. After attending Misa de Gallo, or Rooster's Mass, in the middle of the night, families return home for a festive dinner and traditional drinks. At the end of the evening, gifts are opened, piñatas are broken and sparklers light up the night. Christmas Day is considered a time to rest, recover and enjoy the leftovers! Although Santa Claus has been known to slip over the border in recent years, children generally address their wish lists to the baby Jesus for Christmas Eve and the three Wise Men for Three Kings Day.
Los Santos Inocentes or Day of the Holy Innocents
Held on December 28th, Los Santos Inocentes commemorates the day that King Herod ordered his soldiers to kill all of the male infants to eliminate the baby Jesus. Similar to April Fool's Day, Los Santos Inocentes is a day for practical jokes and silly pranks.
The Christmas celebrations continue in full force until January 6tth, also known as Epiphany or Three Kings Day (Los Reyes Magos). This was the day that the three Wise Men arrived in Bethlehem to present gifts to the baby Jesus. Presents are given to the children, and everyone shares a sweet bread known as Rosca de Reyes. Hidden inside is a small figure of a baby. Whoever gets the piece with the baby must give another party on Candlemas, the official end of the Mexican holiday season on February 2nd.
Christmas in Mexico is always filled with rich tradition and warm hospitality!
Contact Journey Mexico today:
Tel: +52 (322) 225 9821
Toll Free (from the U.S.): 1-800-513-1587
Fill out our online form>>
This post is part of the Mexico Today Posadas blog hop. If you have any articles about posadas and holiday celebrations in Mexico, please link it here: